I'm convinced that I should be living in Texas. Mostly because eating queso for breakfast, lunch and dinner is totally acceptable there. Here in LA? Not so much! But whatever. I do what I want, and this Garlic and Mushroom Queso Fundido was screaming my name.
It's the most epic game day food ever invented and when I made it a few days ago, I literally died. Yes, Stephanie killed me. Okay, not really, but you get the point. Ooey gooey melted cheese with plenty of mushrooms and onions and a hint of spice? Oh, I think so.
Ready for this? Okay, let's go!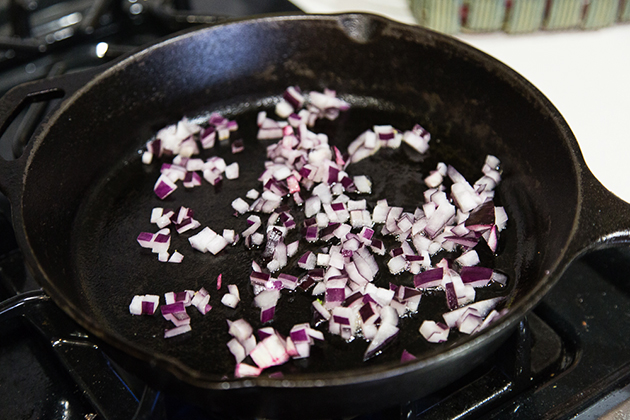 Let's start by sautéing some onions.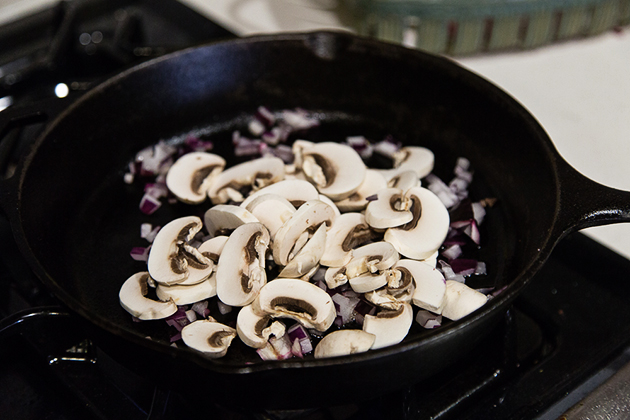 Add in the sliced mushrooms and give them a quick stir.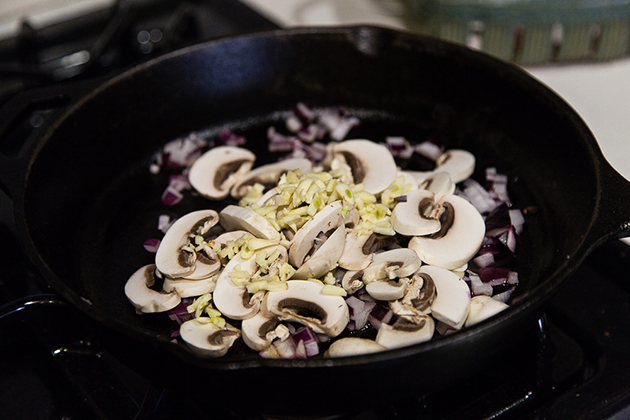 Let's add some more flavor and throw in some garlic!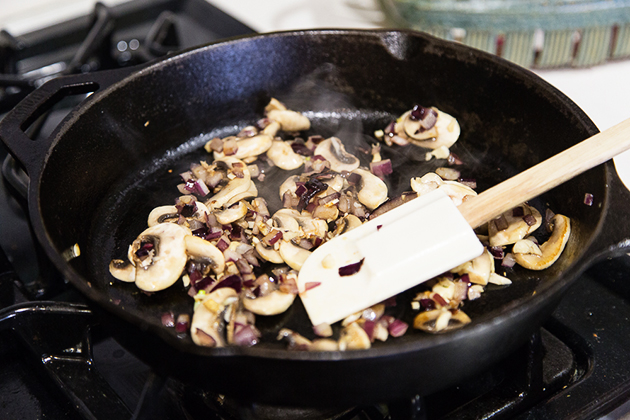 Saute everything together until the mushrooms are just caramelized and delicious.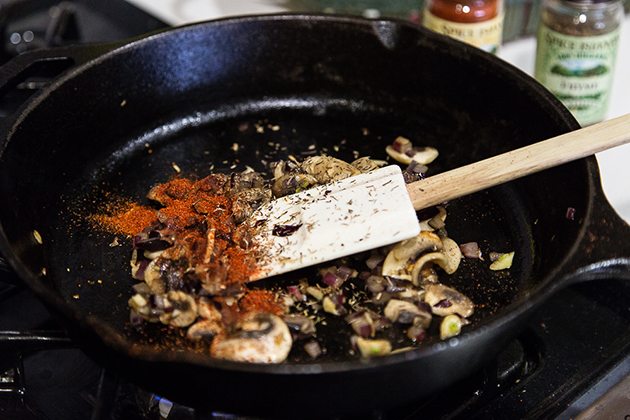 Hit the mushroom mixture with some herbs and spice (Stephanie uses cayenne, thyme, and salt and pepper) and stir it all to combine. Remove the mixture from the pan and set it aside for a hot second.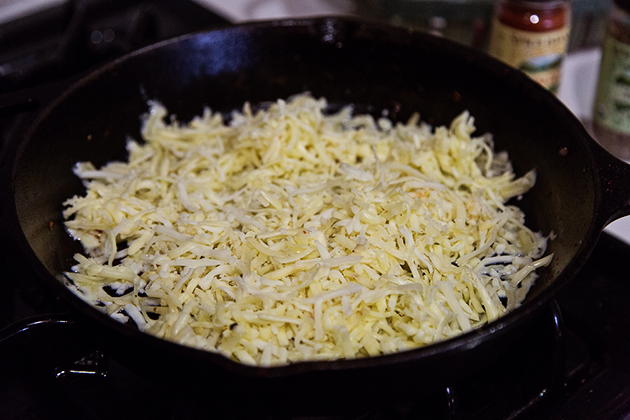 Place half of the cheese into the skillet.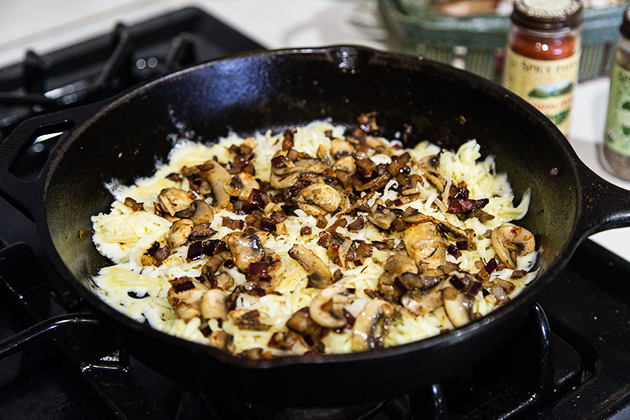 Top the cheese with the mushroom mixture.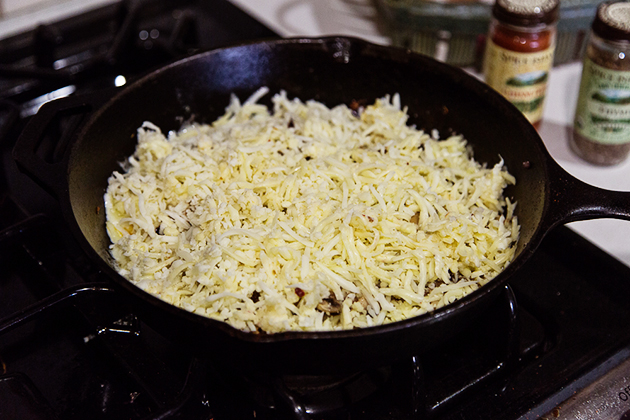 And then pile on even more cheese! Oh my. I can't even handle the suspense.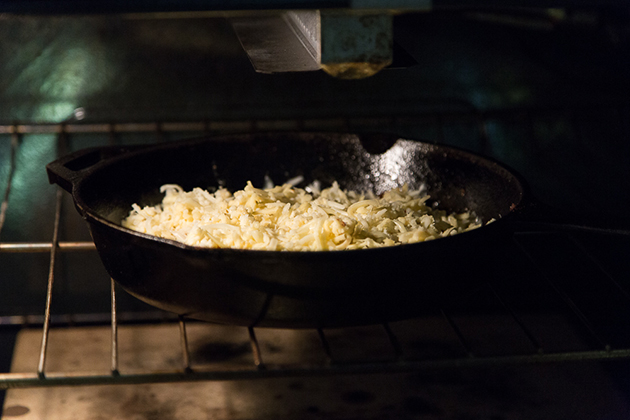 Carefully place the skillet into the oven and let the cheese get melty and golden brown on top.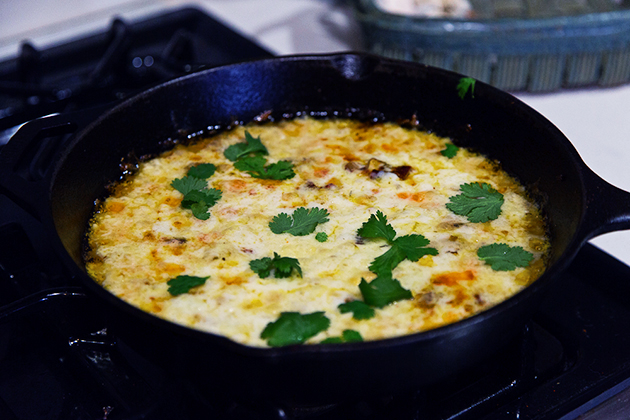 Add some fresh cilantro because it's the right thing to do.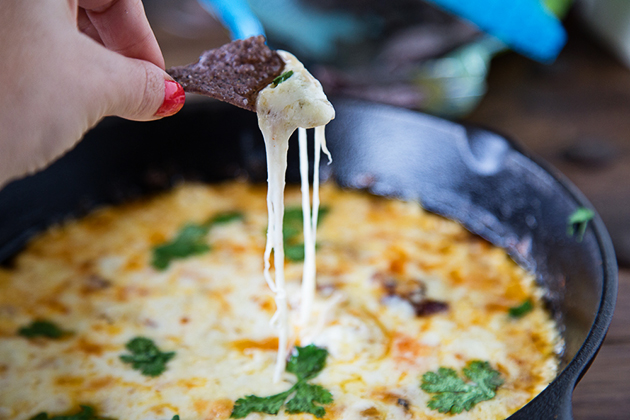 And get ready to dig in!
A huge thank you to Stephanie from Girl Versus Dough for such a crazy delicious recipe! I wish we could all eat queso for every meal for the rest of our lives. That's totally acceptable, right?
Printable Recipe
See post on Stephanie | Girl Versus Dough's site!
Description
Garlicky, mushroomy cheese dip. You know you want to face plant in it.
Ingredients
2 Tablespoons Olive Oil
¼ cups Chopped Red Or Yellow Onion
1 cup Sliced White Mushrooms
4 teaspoons Minced Garlic
1 teaspoon Dried Thyme
½ teaspoons Cayenne Pepper
Salt And Pepper, to taste
2 cups Shredded Mozzarella Cheese
1 Tablespoon Chopped Fresh Cilantro
Preparation Instructions
Heat oven to 425 F. In a medium skillet over medium heat, heat olive oil. Add onions and cook until translucent, about 3 minutes. Add mushrooms and garlic and cook until mushrooms have released all their liquid, about 5 minutes. Remove skillet from heat; stir in thyme, cayenne pepper and salt and pepper to taste. Set aside.
Sprinkle 1 cup of shredded cheese in the bottom of a 9-inch pie plate. Top with half of the mushroom mixture. Sprinkle with the remaining cheese then top with remaining mushroom mixture. Place pie plate in the oven and bake until cheese is melted, browned and bubbly, about 15 minutes.
Remove from oven and sprinkle with fresh cilantro. Serve immediately.
Recipe adapted from Every Day with Rachael Ray.


_______________________________________
Gaby Dalkin is the young lady behind What's Gaby Cooking, a food blog that's bursting at the seams with incredible recipes and food photography. She's a personal chef and professional recipe developer, and if you follow her on Twitter, you'll soon discover her two-fold obsession: guacamole and cheese. She has small feet, a large heart, and a smile that can light up the whole building. We're pretty stoked to have her here.