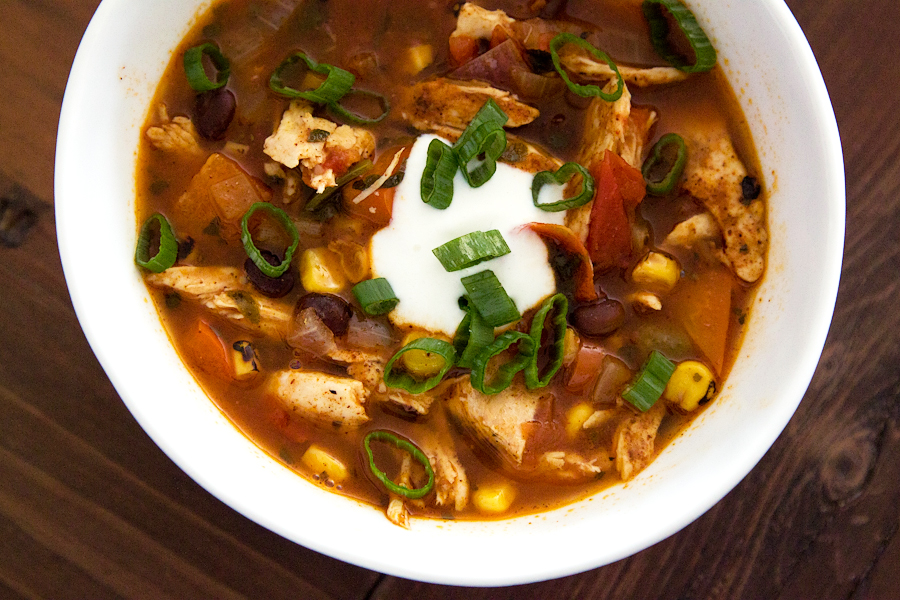 Tortilla Soup is basically my favorite soup on earth. Growing up in Tucson, AZ meant that basically it was mandatory for any restaurant to have Tortilla Soup on the menu. And because I take my love for food very seriously, it was basically mandatory for me to try each and every tortilla soup. It's how I roll. I'll take one for the team.
I make a big batch of Tortilla Soup every few weeks so I can re-live my Tucson days. I pile the soup with lots of beans, chicken, cheese, crema, and then a heaping pile of fried tortilla strips on top. You really can't go wrong. And this particular Tortilla Soup recipe from TK member Cassie is a total winner.
Okay, here's what to do.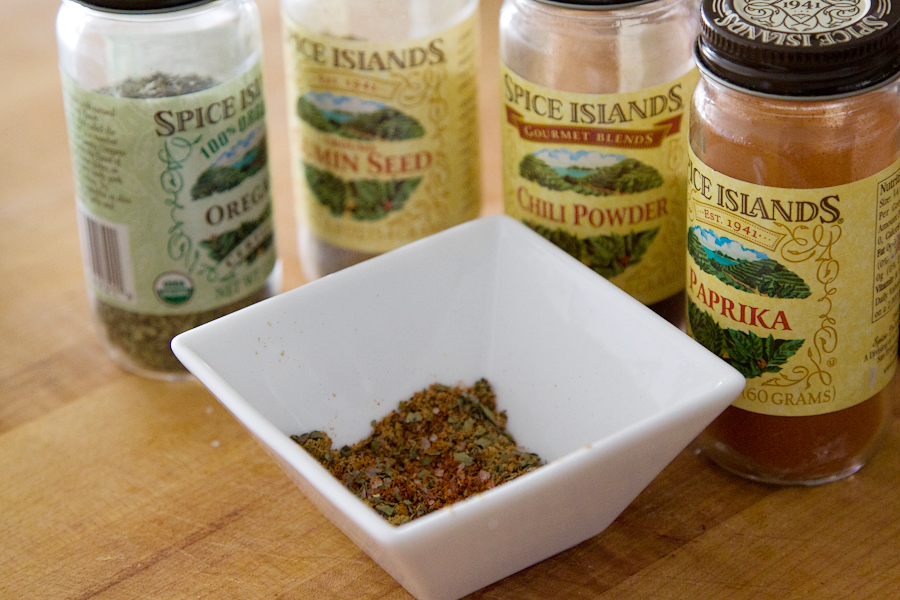 First we need to make our spice mixture. It's just a few pantry staples that we are going to mix together.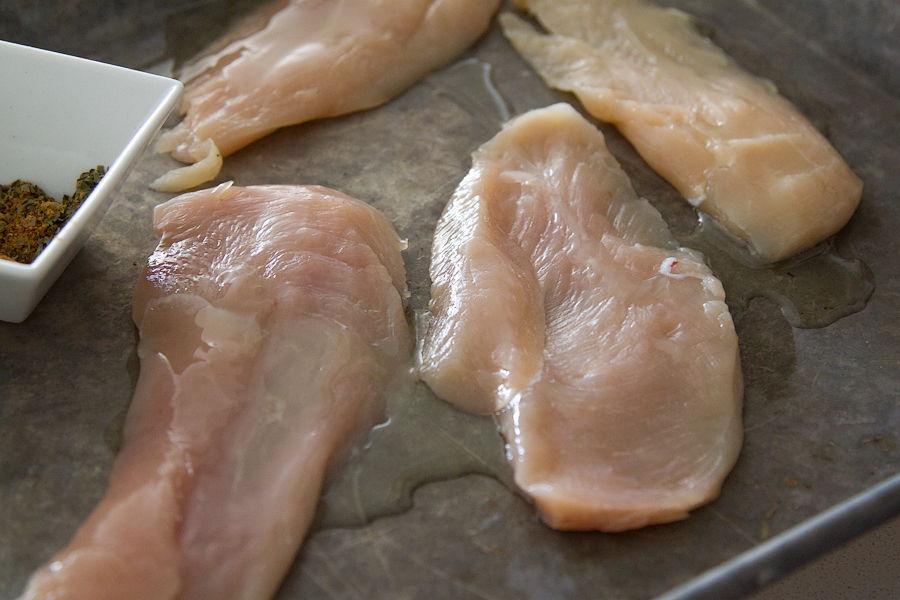 Grab some chicken and give it a glug of olive oil.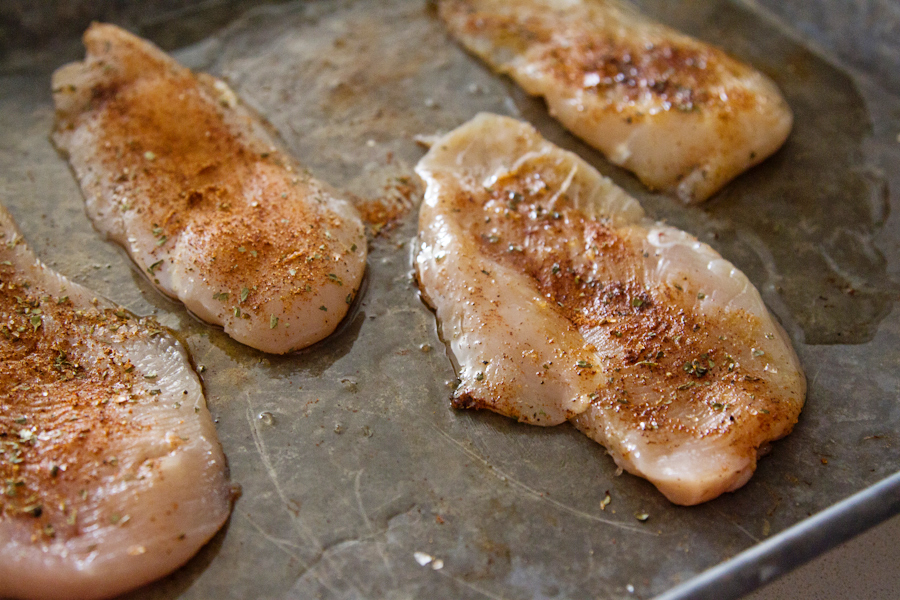 Then we are going to sprinkle part of the spice rub onto the chicken breasts and bake them in the oven until they are fully cooked.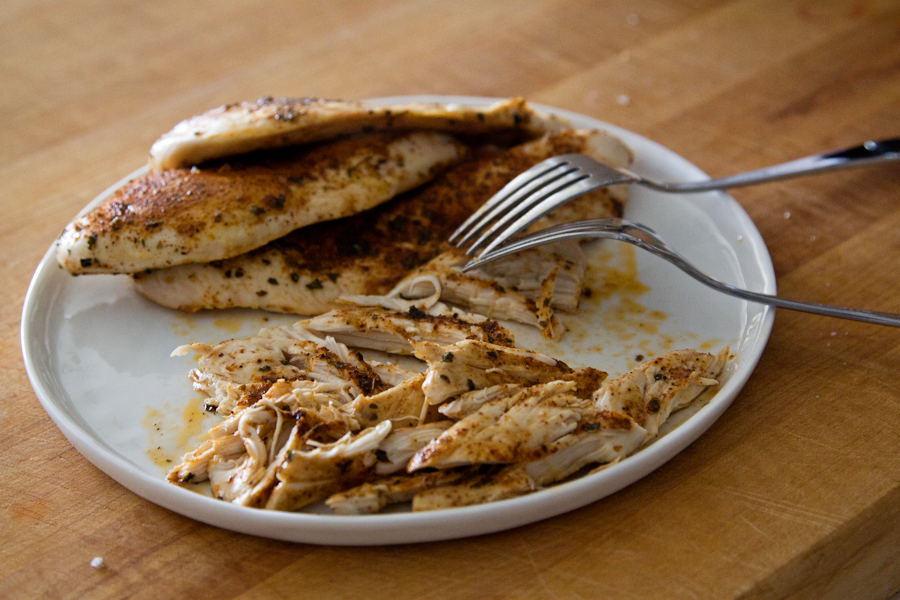 Once they are cooked, we are going to let them cool for a few minutes so we don't burn our hands, and then shred them up with 2 forks and set it aside for a bit.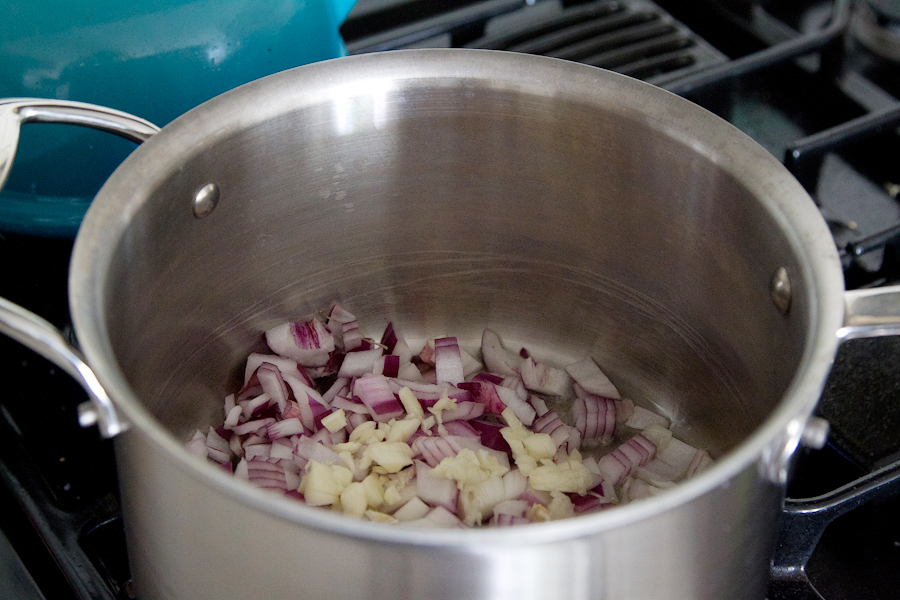 In a big heavy-bottomed pot, let's sauté some onions and garlic.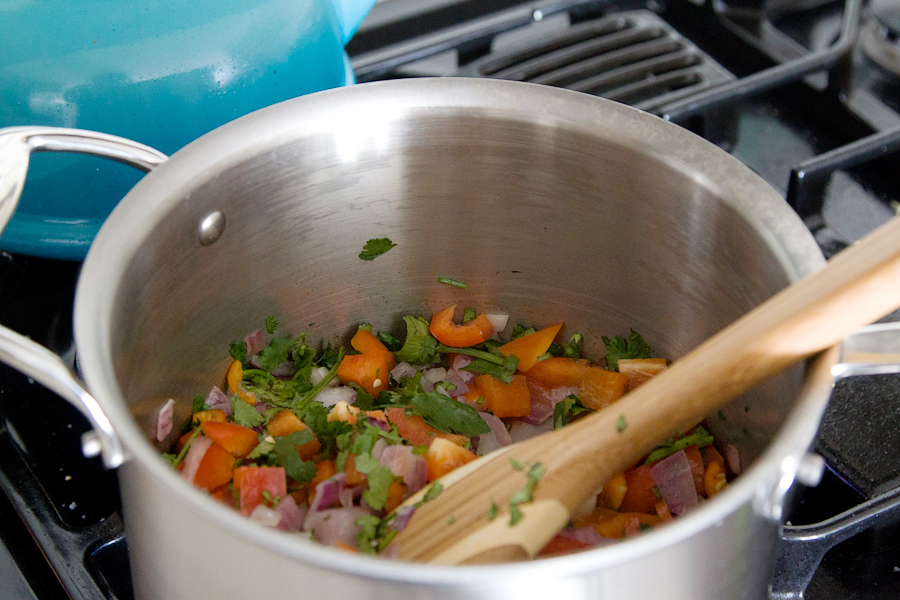 Next we are going to add some bell pepper, jalapeno, lime juice and zest and some cilantro and give it a good stir. Let this sauté for a few minutes to start developing some flavor.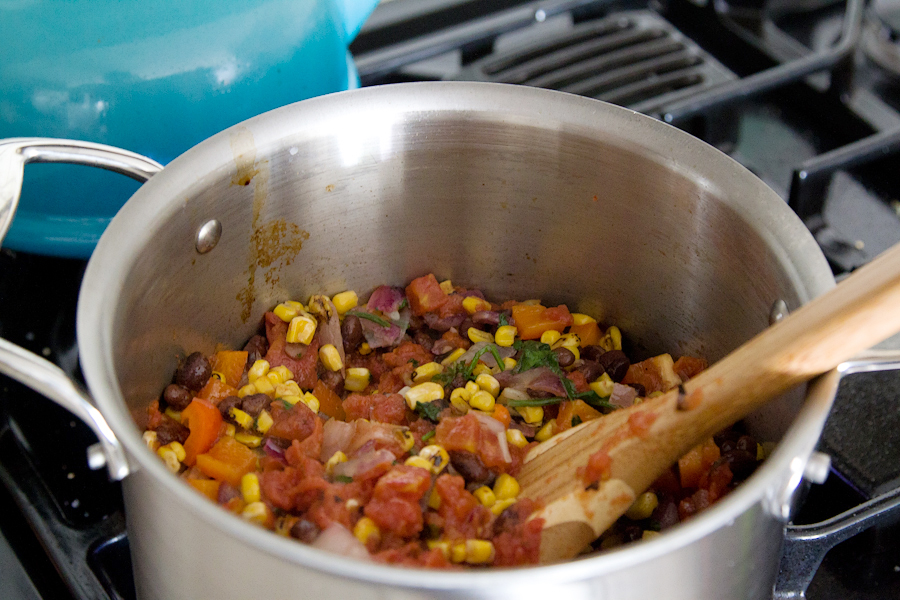 Next, add the corn, black beans, green chiles, and diced tomatoes …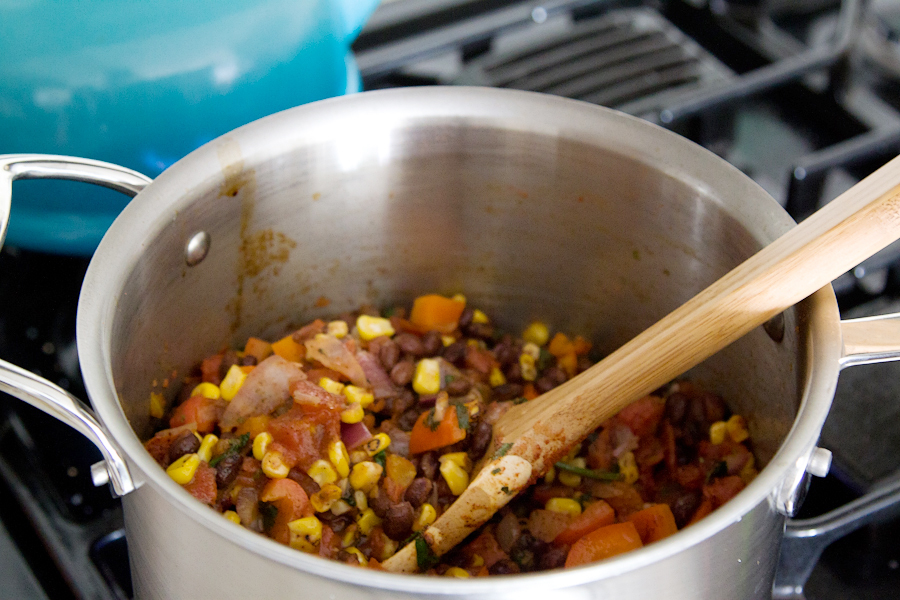 Followed by the remaining spices.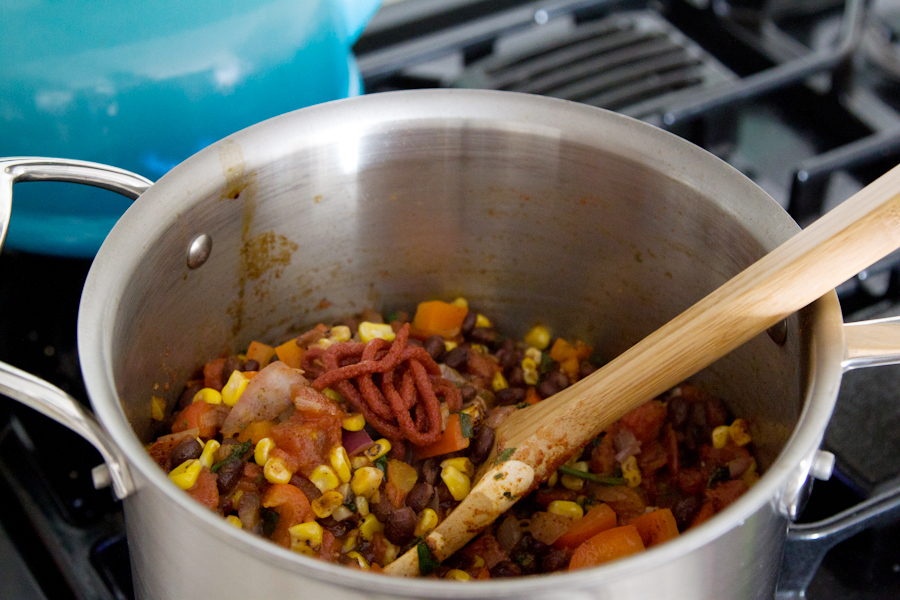 And lastly, let's add the tomato paste. This all gets a good stir to incorporate everything and then we are going to let it cook down for about 5-6 minutes until the veggies get tender.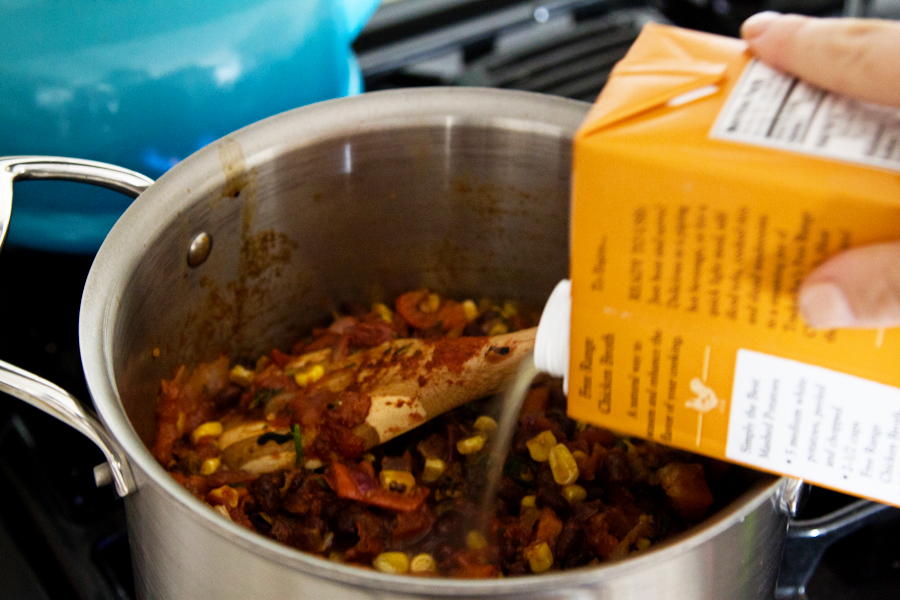 After the mixture cooks for a bit, add some chicken stock.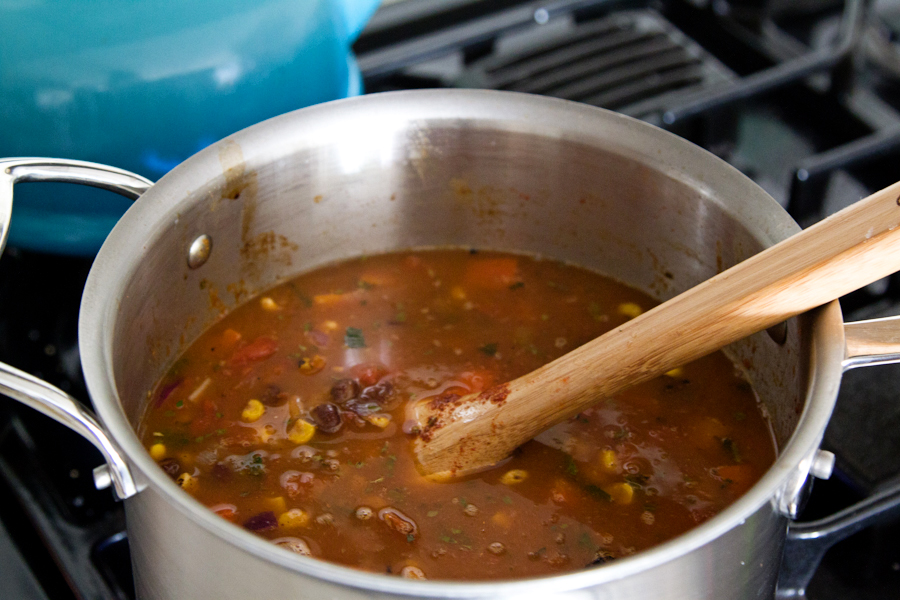 And then add all the shredded chicken and make sure to tuck it into the mixture. Let it get fully submerged in the liquid so it can absorb some of that moisture.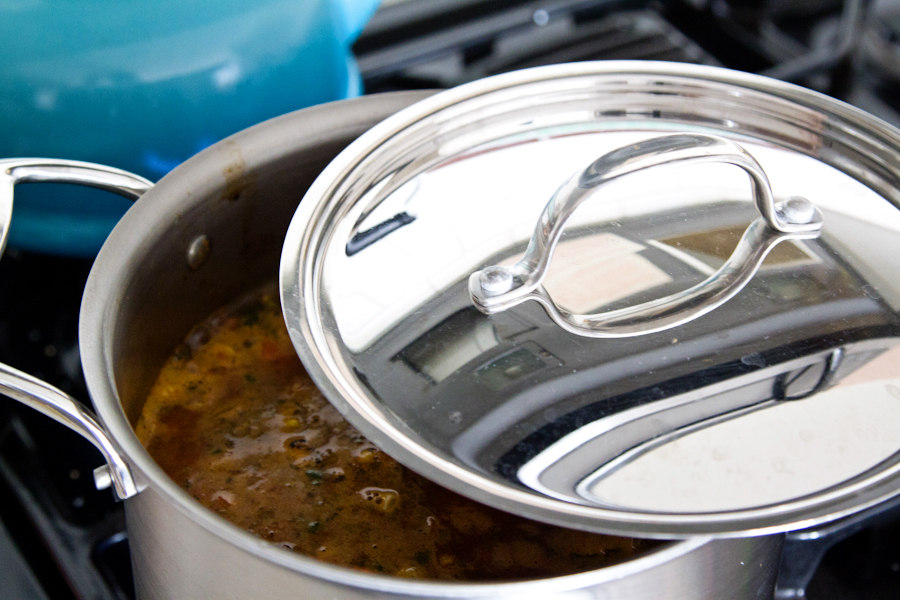 Bring the whole pot to a boil and cover it with the lid. Once it's covered, reduce the heat to a simmer and let it cook for about 15-20 minutes more. This is really going to let the flavors develop.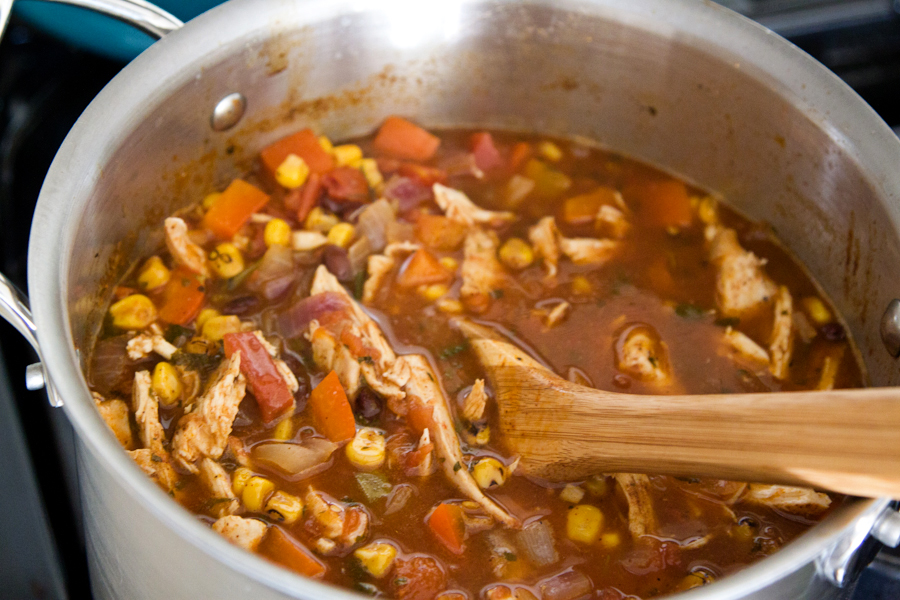 Once it's cooked, it's going to be a touch thicker and it will look like this!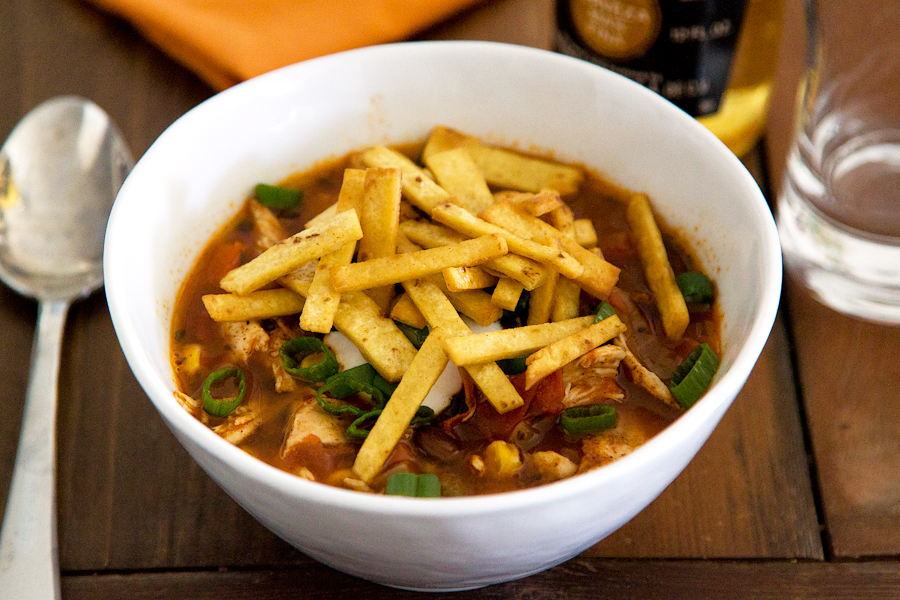 Serve it up with your favorite toppings like scallions, avocado, sour cream and fried tortilla strips and call it a day.
Thanks Cassie for this wonderful recipe that totally transports me back to my days in Arizona! I loved every single spoonful of this soup and it's even better the next day once the flavors have had even more time to mingle.
Be sure to check out Cassie's website Bake Your Day because it's filled to the brim with wonderful recipes that you and your friends and family will be sure to enjoy!
Printable Recipe
See post on BakeYourDay's site!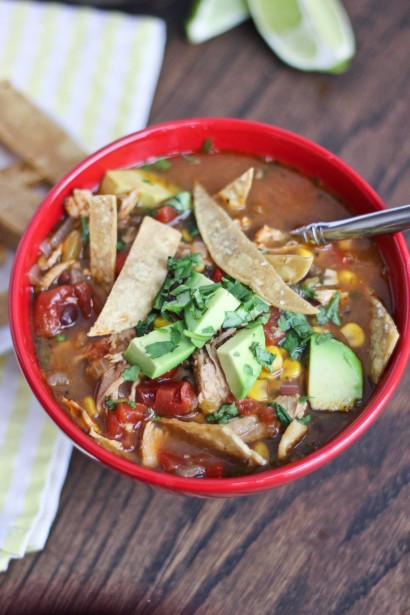 Description
Classic chicken tortilla soup loaded with veggies, roasted chicken and favorite Mexican flavors.
Ingredients
1-½ teaspoon Cumin
1-½ teaspoon Chili Powder
½ teaspoons Garlic Powder
½ teaspoons Black Pepper
¼ teaspoons Kosher Salt
¼ teaspoons Oregano
¼ teaspoons Paprika
1 pound Boneless Skinless Chicken Breast
1 Tablespoon Olive Oil
1 whole Large Red Onion, Diced
2 cloves Garlic, Minced
1 whole Red Bell Pepper, Stem And Seeds Removed, Then Diced
1 whole Jalapeno Pepper, Stem And Seeds Removed, Then Diced
1 whole Lime, Juiced And Zested
½ cups Fresh Cilantro, Chopped
1 can (15 Oz. Size) Black Beans, Drained And Rinsed
1 can (7 Oz. Size) Diced Green Chiles
1 can (14 1/2 Oz. Size) Diced Tomatoes
1 cup Fresh Corn
1 Tablespoon Tomato Paste
32 ounces, fluid Low Sodium Chicken Stock
Salt And Pepper, to taste
FOR GARNISH:
Sliced Limes
Diced Avocado
Sour Cream
Tortilla Strips (See Note)
Salsa
Diced Onion
Chopped Fresh Cilantro
Shredded Cheese
Preparation Instructions
Preheat the oven to 350 F.
In a small bowl, mix the cumin, chili powder, garlic powder, black pepper, kosher salt, oregano and paprika. Brush both sides of each chicken breast with a light coating of olive oil. Sprinkle a small amount of the spice mixture onto both sides of each chicken breast and transfer to a non-stick baking sheet. Roast the chicken in the oven for 20-25 minutes, turning once, until the chicken is cooked through. Allow the chicken to cool for about 10 minutes, and then shred it.
While the chicken cooks, heat the remaining olive oil over medium heat in a large Dutch oven. Add the onion and garlic, along with a pinch of salt, and saute for 3-4 minutes until the onions are very fragrant and they begin to soften. Add the bell pepper, jalapeno pepper, lime juice and zest, and cilantro and stir well. Cook for another 3-4 minutes until the peppers begin to soften. Add the remaining spice mixture, black beans, green chilies, diced tomatoes and the corn and stir well. Cook for about 6 minutes until all of the vegetables are tender. Add the tomato paste and stir to combine.
Slowly stir in the chicken stock and add the cooked and shredded chicken and bring the soup to a boil. Cover, reduce heat to a simmer and cook for another 15 minutes, stirring occasionally. Add salt and pepper to taste.
Notes:
– If you prefer beef: Heat one pound of ground beef in a skillet over medium heat. Once browned, add about half of the spice mixture and 2 tablespoons water. Cook for about 10 minutes until the liquid is evaporated, stirring occasionally. Add the meat mixture into the soup when instructed to add the chicken.
– To make homemade tortilla strips: Preheat the oven to 400 F. Cut 4-5 round corn tortillas into strips. Toss the strips with two tablespoons of olive oil and one teaspoon salt. Spread in an even layer on a rimmed baking sheet and bake for 15 minutes, flipping once, until golden brown and crispy.
Recipe inspired by The Pioneer Woman's Chicken Tortilla Soup recipe.


_______________________________________
Gaby Dalkin is the young lady behind What's Gaby Cooking, a food blog that's bursting at the seams with incredible recipes and food photography. She's a personal chef and professional recipe developer, and if you follow her on Twitter, you'll soon discover her two-fold obsession: guacamole and cheese. She has small feet, a large heart, and a smile that can light up the whole building. We're pretty stoked to have her here.