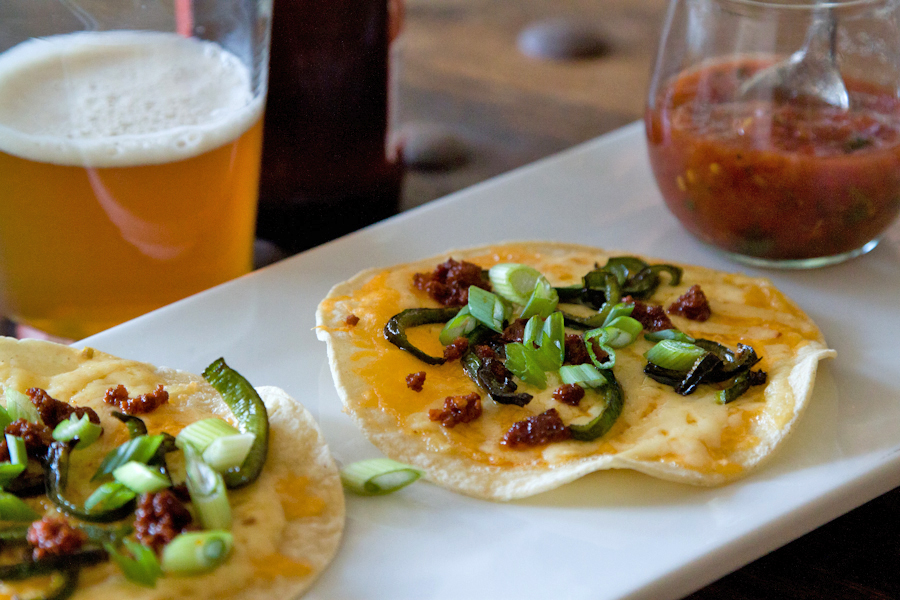 Two words: Cheese Crisps. I'm beyond obsessed. Can I tell you a story? Growing up in Arizona, we ate cheese crisps like it was our JOB. Literally. I was a professional cheese crisp crafter by the age of 8. I could throw them together in no time and I was proud. I started jazzing them up by the time I was 10, and now that I'm in my mid-20s, I still make them like it's my job. Because, well, they are awesome.
Imagine a baked crisp flour tortilla smothered with 2 kinds of cheeses and topped with whatever kind of toppings you want. Ya, it's doesn't get much better than that.
Ready, set, go!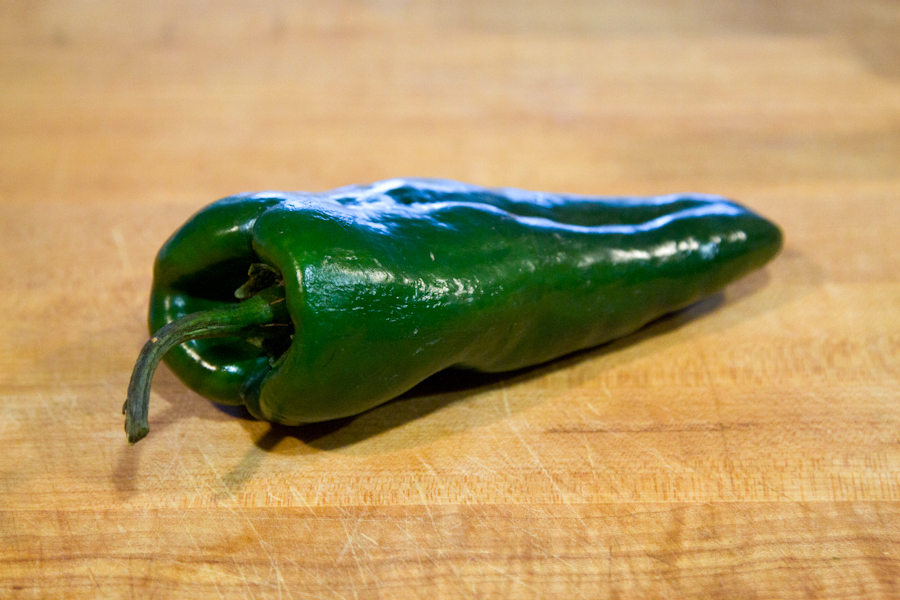 Let's start with a poblano pepper, shall we?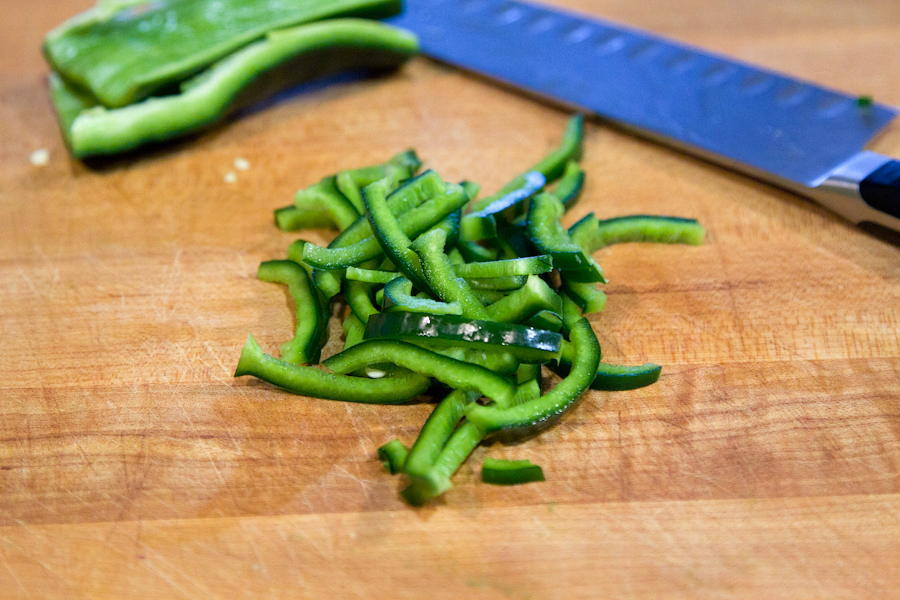 Cut it in half, and then half again, remove the seeds and slice into thin strips.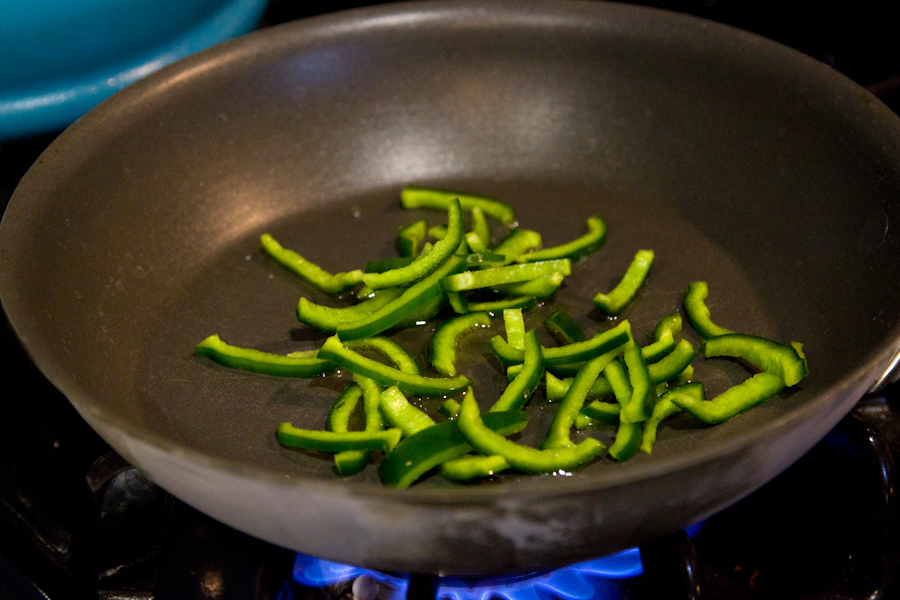 Put the poblano pepper and a touch of olive oil in a skillet and sauté.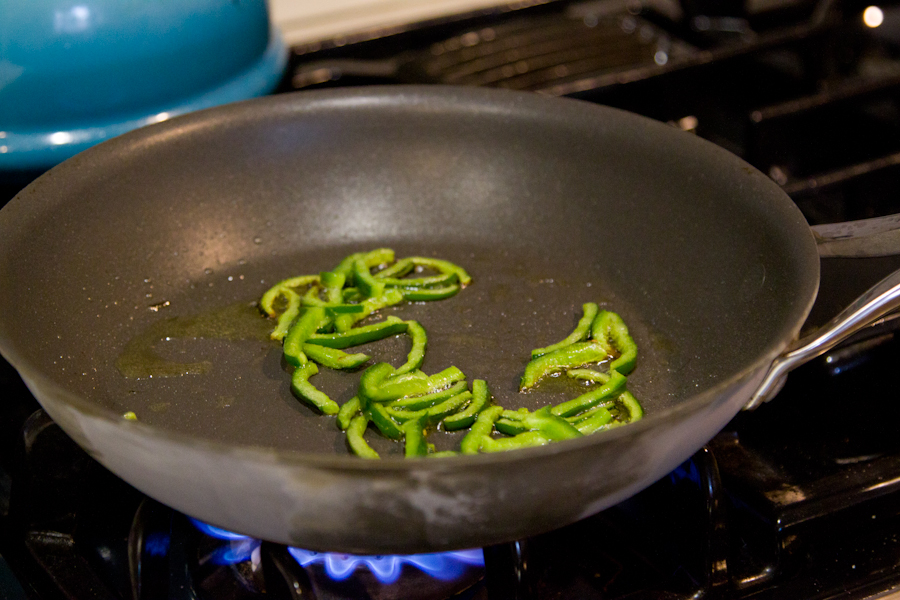 We are going to sauté these until the pepper just begins to turn golden brown.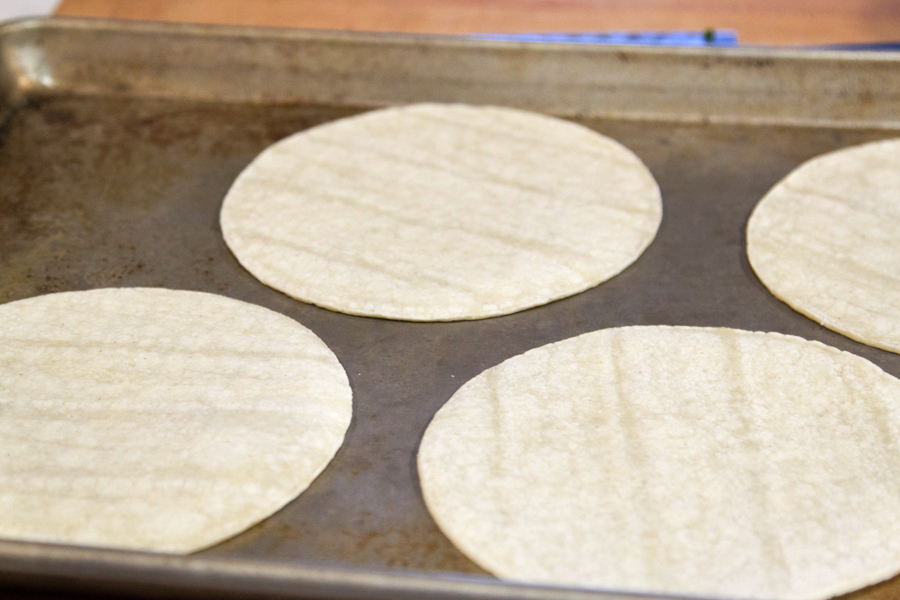 Meanwhile, arrange some tortillas on a baking sheet.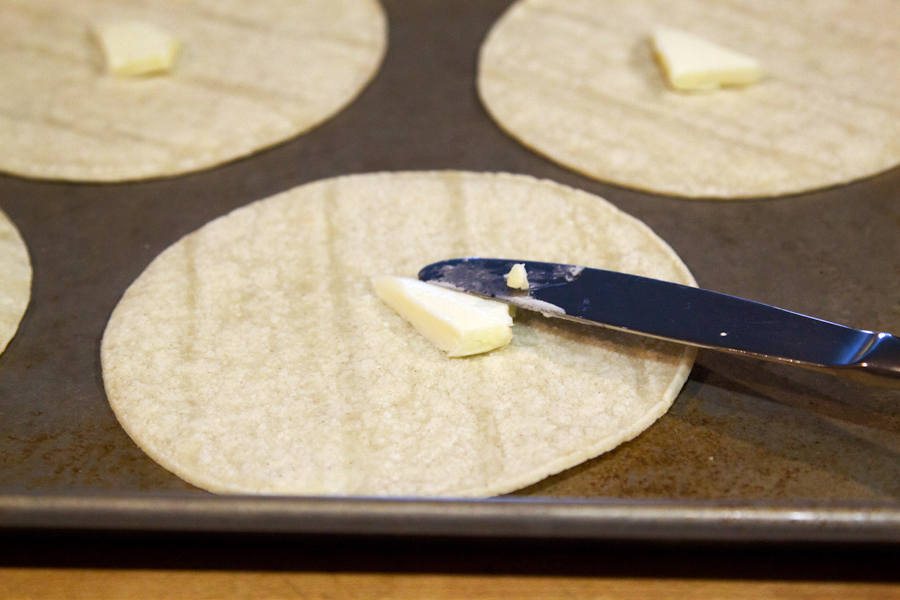 Spread some butter on the tops of the tortillas. It's the right thing to do.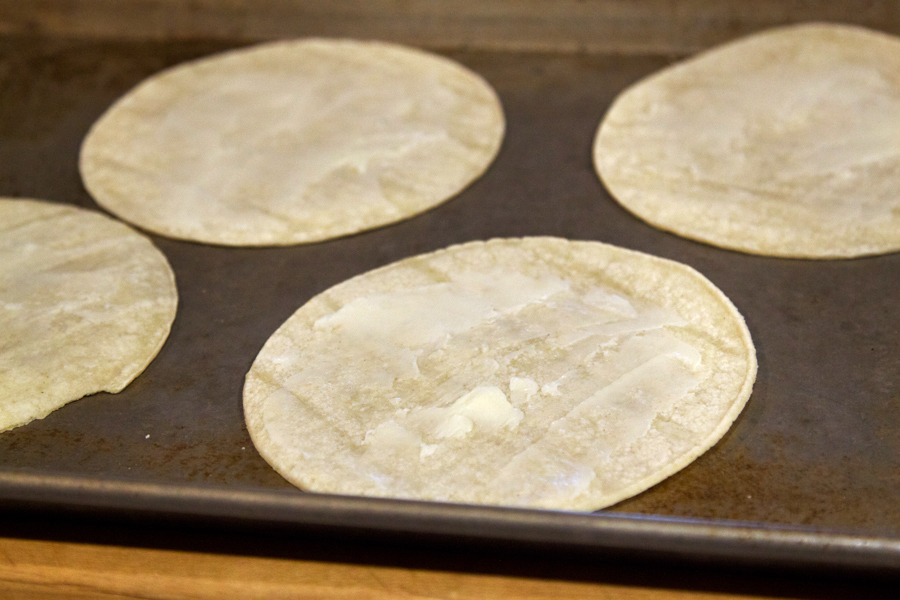 Gorgeous! Pop those babies into the oven for about 5-7 minutes until the edges begin to crisp up.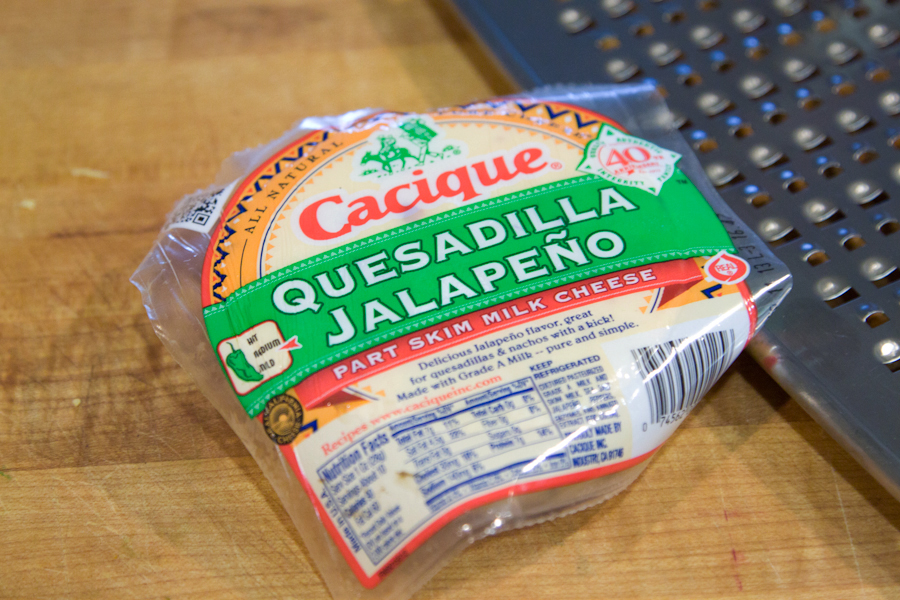 Now let's get some cheese ready. I like quesadilla cheese. It looks like this. But you can totally use Monterey Jack if that is more readily available.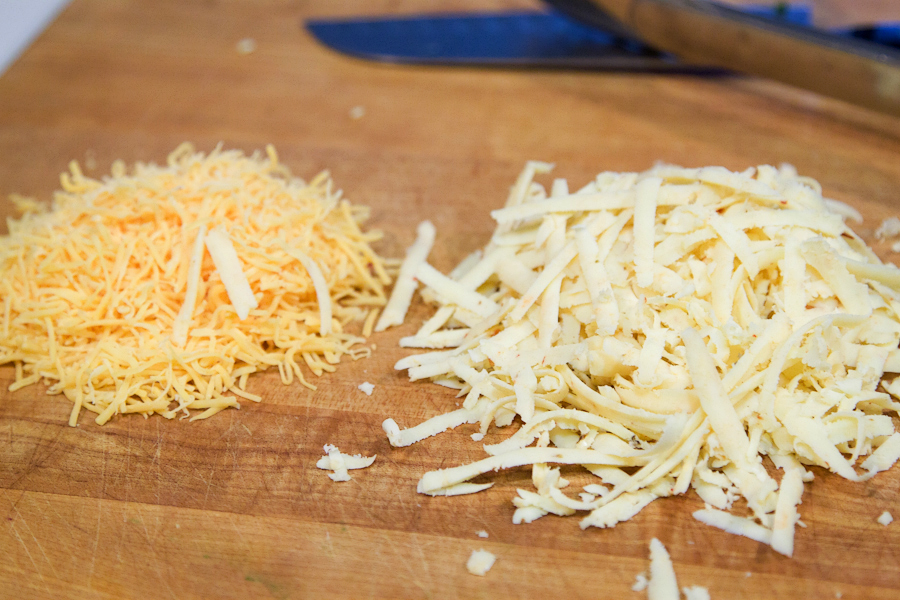 Grate the queso quesadilla and some cheddar cheese.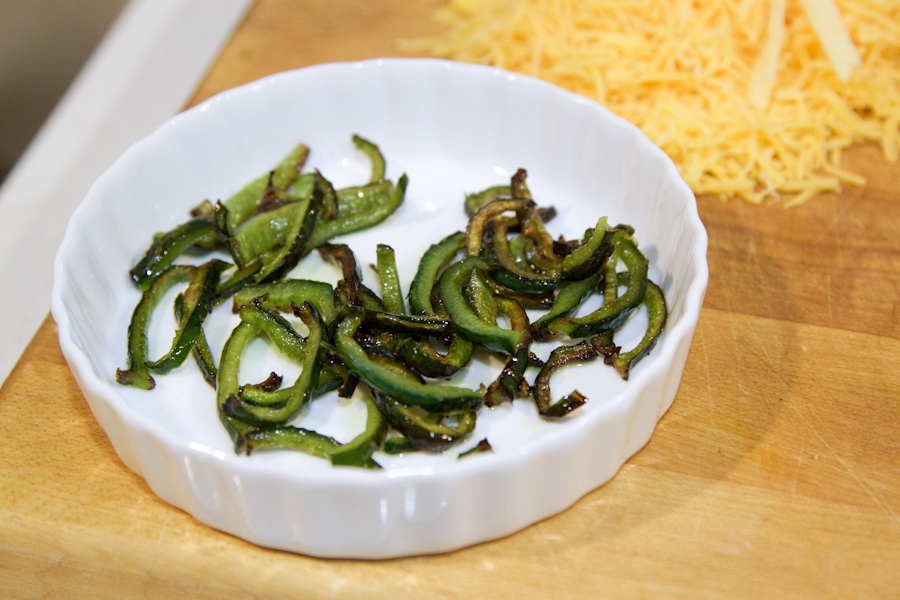 By now you should probably take the poblano peppers off the heat, transfer them to a little bowl and set aside.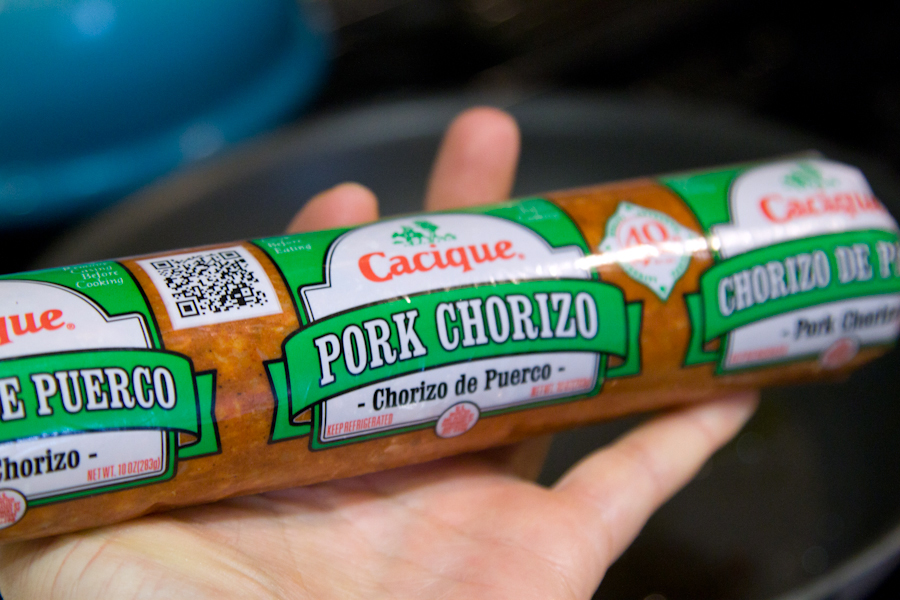 In the same skillet that we did the peppers, we are going to add some pork chorizo.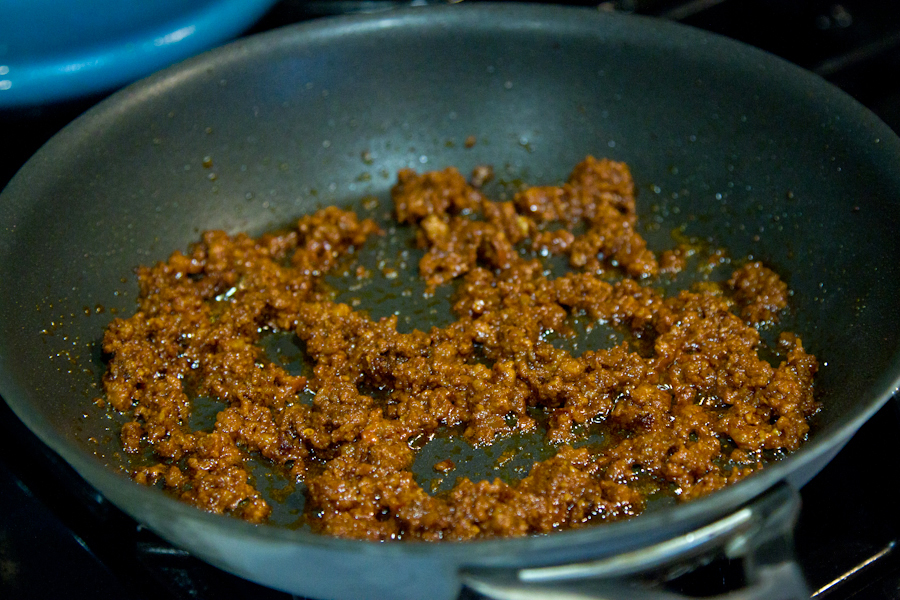 You'll need to break it up with a wooden spoon and then let it sauté for a few minutes until golden brown and fully cooked.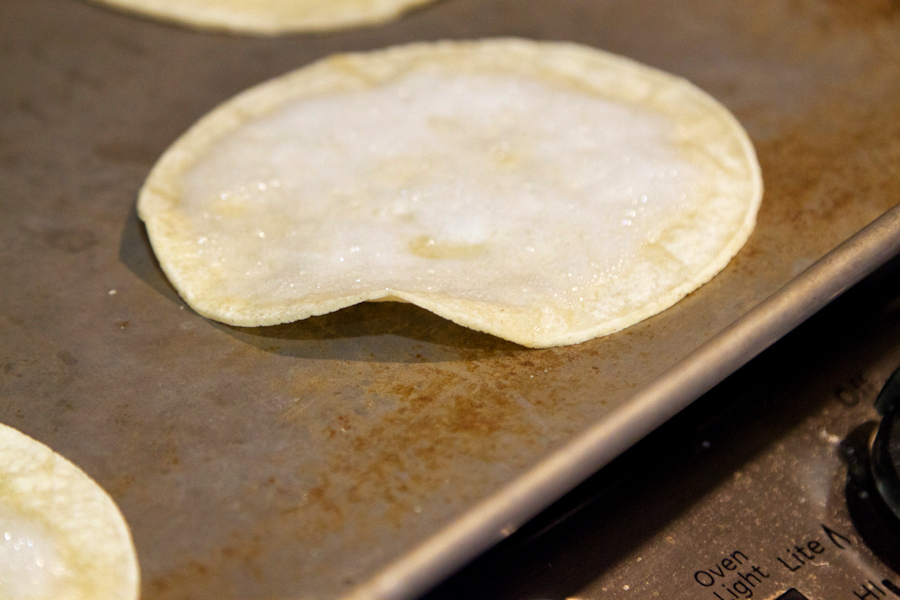 Right about now, your tortillas should start to crisp up. See how the edges curl up a bit? Remove the baking sheet from the oven when that happens.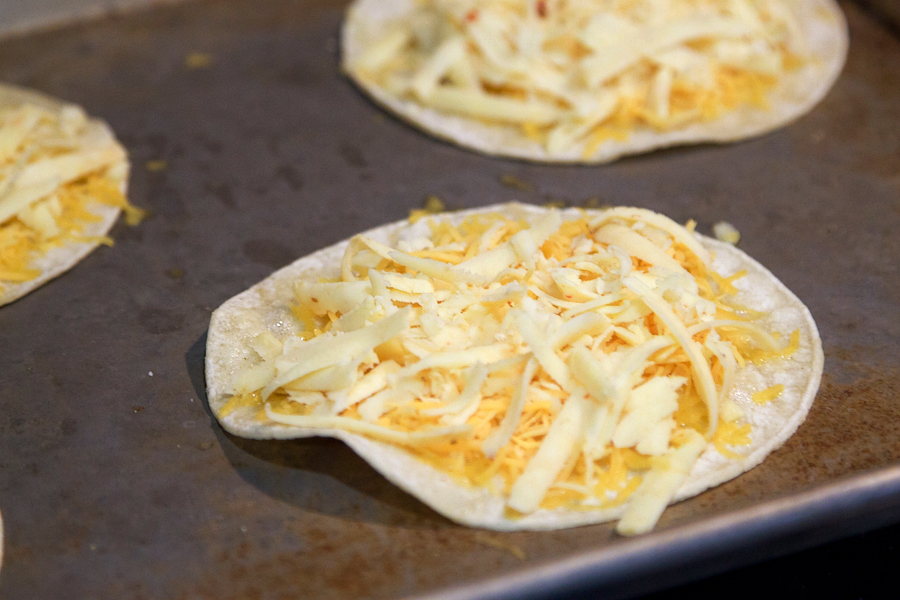 Evenly divide the cheeses amongst the tortillas and then pop them back into the oven.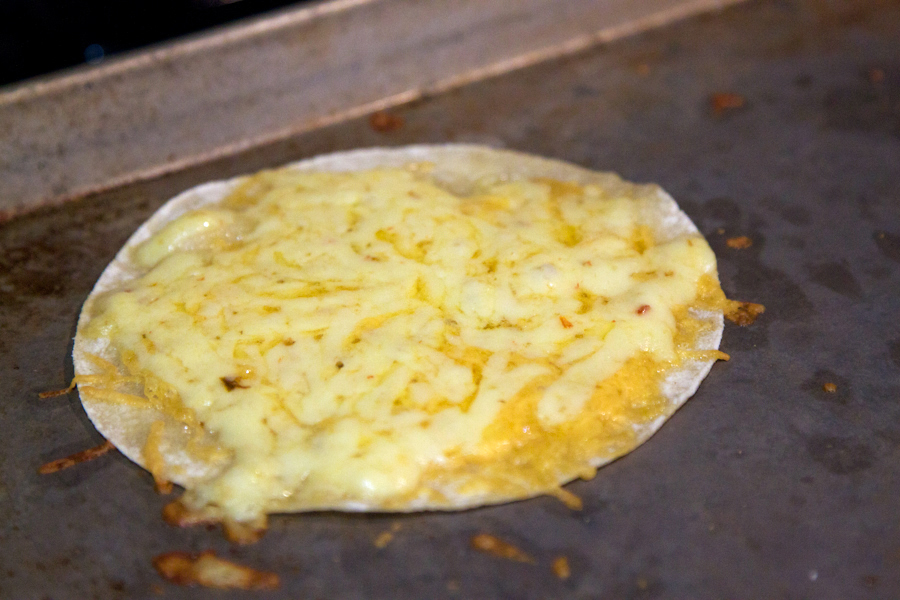 Don't they look divine once the cheese has melted?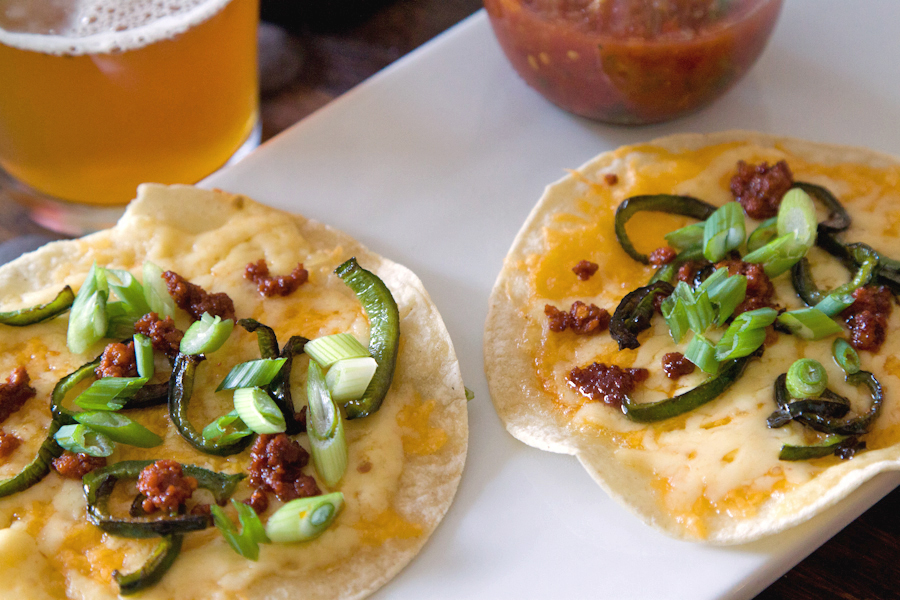 Now, just pile on the toppings! Add some green onions for good measure and serve them up with a side of salsa and an ice cold brew, if that's your style.
I can't wait for you guys to be as obsessed with cheese crisps as I am. They are perfect for any football party. Well, really, they are perfect for just about anything!
Printable Recipe
See post on whatsgabycooking's site!
Description
A delicious and simple dish from Arizona that will literally rock your world! It's so good!
Ingredients
1 whole Poblano Pepper
1 teaspoon Olive Oil
½ cups Pork Chorizo
4 whole Small Flour Tortillas
4 teaspoons Butter
1 cup Mexican Cheeses (I Used Cheddar, Queso Quesadilla And Oaxaca)
2 whole Scallions, Thinly Sliced
Preparation Instructions
Preheat oven to 350 degrees F.
Slice the poblano pepper into thin strips.
Heat a skillet over medium high heat with olive oil. Add the sliced poblano and saute for 5 minutes until the skin of the poblano starts to blister. Remove from skillet and set aside.
In the same skillet, add the pork chorizo and saute until fully cooked and browned. Remove and set aside.
Place each of the small tortillas on a baking sheet. Spread 1 teaspoon of butter on each tortilla. Place the baking sheet into the oven and let the tortillas toast. It will take about 5-7 minutes but keep your eyes on them. Once the edges start to turn golden brown, remove from the oven.
Place 1/4 cup of cheese on each of the tortillas and place back into the oven for about 3 minutes until the cheese has melted. Remove from oven.
Top with scallions, poblano peppers and chorizo if desired.


_______________________________________
Gaby Dalkin is the young lady behind What's Gaby Cooking, a food blog that's bursting at the seams with incredible recipes and food photography. She's a personal chef and professional recipe developer, and if you follow her on Twitter, you'll soon discover her two-fold obsession: guacamole and cheese. She has small feet, a large heart, and a smile that can light up the whole building. We're pretty stoked to have her here.