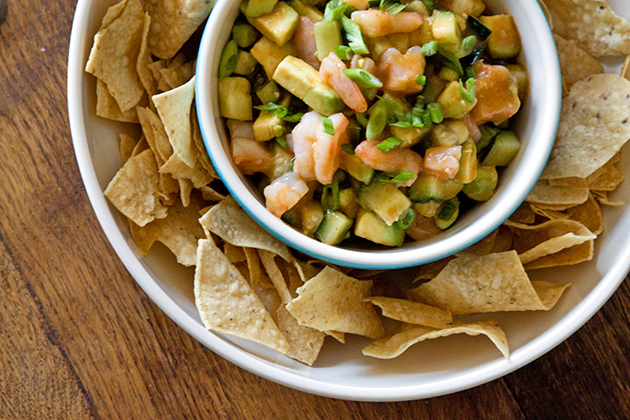 You guys. It's almost that time of year—the time of year when that thing happens on the TV. And everyone freaks out about it and gets super excited. It has something to do with football.
Oh yes, the Super Bowl. Well, I've said it before and I'll say it again: I'm not the biggest football fan. Although, I must say, since I watched all 5 seasons of Friday Night Lights in the past few months, I've developed a respect for the game. And Tim Riggins. For those of you who don't know who Tim Riggins is, I'm sorry. He's basically the most gorgeous man on earth. Anyways.
Let's talk food. Football food. My friends (and Tasty Kitchen members) Three Many Cooks always have fun and tasty recipes, so when I came across a Shrimp Ceviche Dip with avocados, I knew I had to make it! (If this amazing dish sounds familiar, it's because it was part of Pam's Day of Deliciousness over at the ranch.)
Let's get started, shall we?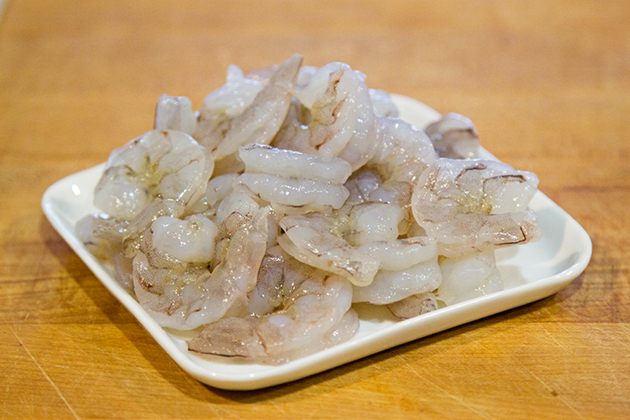 Shrimp! Peeled, de-veined, and shells removed.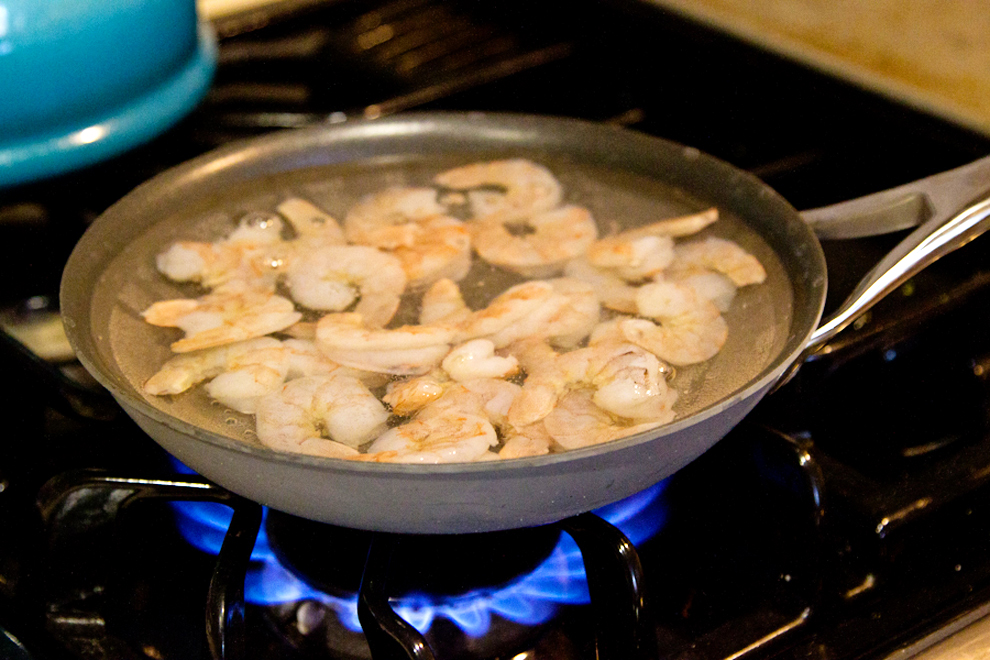 Throw them in a pot/pan of boiling water and cook them for a few minutes until they are cooked through.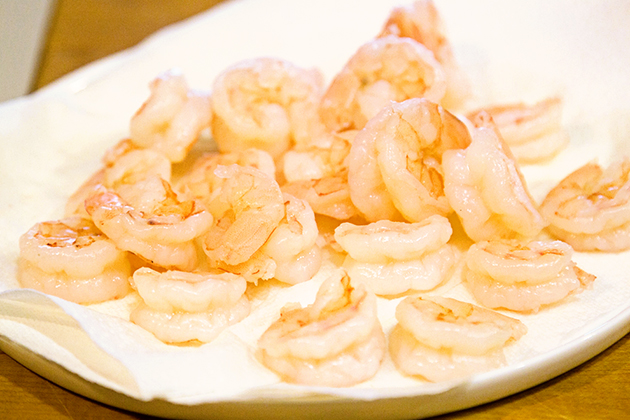 Remove the shrimp from the skillet and lay them on a paper towel to absorb the water. I seasoned them a bit with some lime juice and salt just for good measure. It was the right thing to do!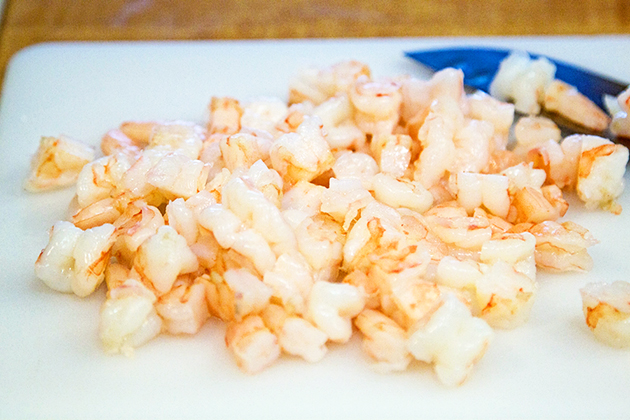 Give them a rough chop, so they are cut into bite-sized pieces.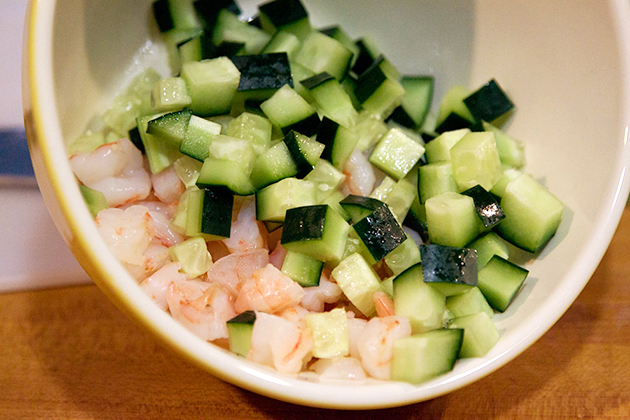 Chop up some cucumber too and throw the shrimp and cucumber into a bowl.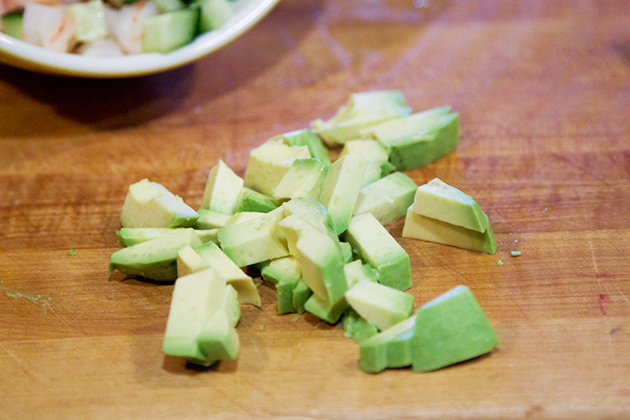 Next comes the avocado! Cut it into a similar size as the shrimp and cucumber and add it to the bowl.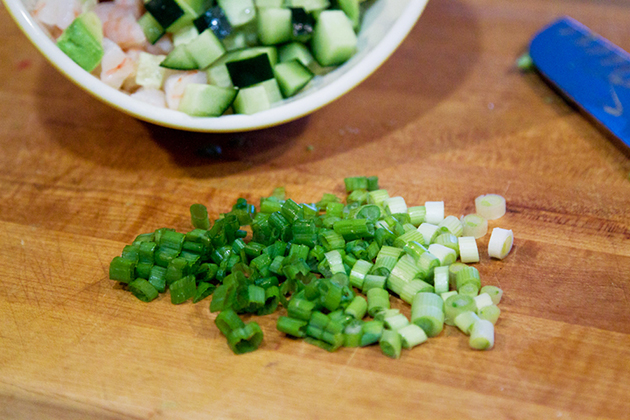 Same with the green onions!
Once all that is in the bowl, add in some ketchup. If ketchup's not your thang, you can totally use salsa instead. I made it both ways and both ways were delish! One tastes more like a tradition shrimp cocktail, and then other more of a Mexican ceviche.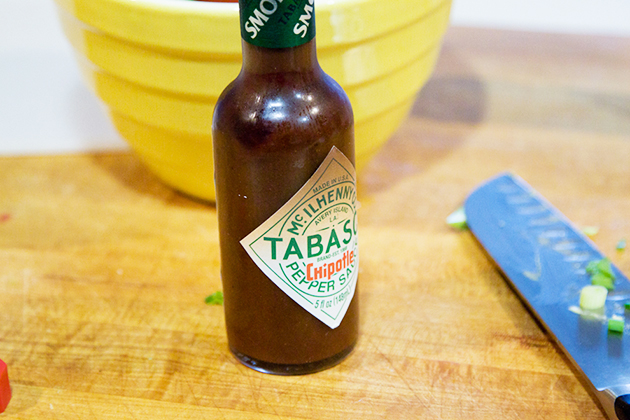 Add some Tabasco sauce for kick. I used the chipotle Tabasco because it's my all time fav!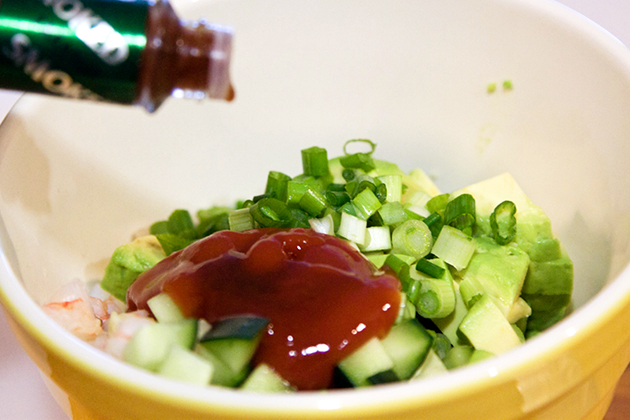 I added a little extra because I wanted a kick.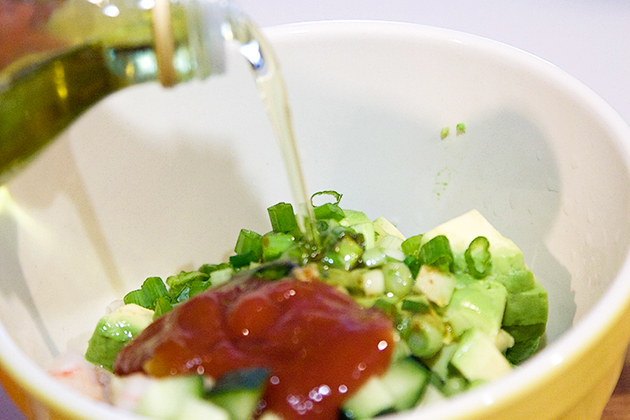 Throw in some freshly squeezed lime juice and a touch of olive oil. Give it a good toss to combine. Taste it and adjust salt if you need more, and then it's go time!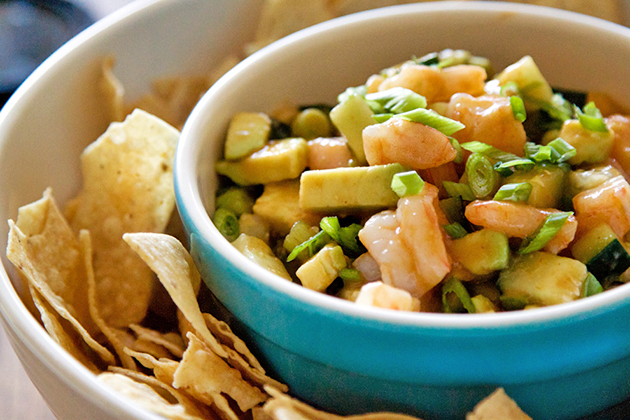 Serve it with your favorite tortilla chips and enjoy!
A huge thank you to Pam, Maggy, and Sharon from the incredible food blog Three Many Cooks for such a fun game day recipe!
Printable Recipe
Description
A seafood dip packed with fresh Mexican-style flavors.
Ingredients
2 pounds Cooked Salad Shrimp, Halved If Larger Than A Small Dice
1 Medium Seedless Cucumber, Cut Into Small Dice
2 Avocados, Cut Into Small Dice
8 Medium Scallions, Sliced Thin
⅔ cups Chopped Fresh Cilantro
1 cup Ketchup
2 Tablespoons Tabasco Sauce
½ cups Lime Juice
¼ cups Extra Virgin Olive Oil
Tastes-Like-Fried Tortillas Or A Bag (16 Oz. Size) Tortilla Chips, To Serve
Preparation Instructions
Mix all ingredients in a medium bowl. Cover and refrigerate. Serve with Taste-Like-Fried Tortillas or tortilla chips for dipping.
Makes 1 heaping quart.


_______________________________________
Gaby Dalkin is the young lady behind What's Gaby Cooking, a food blog that's bursting at the seams with incredible recipes and food photography. She's a personal chef and professional recipe developer, and if you follow her on Twitter, you'll soon discover her two-fold obsession: guacamole and cheese. She has small feet, a large heart, and a smile that can light up the whole building. We're pretty stoked to have her here.