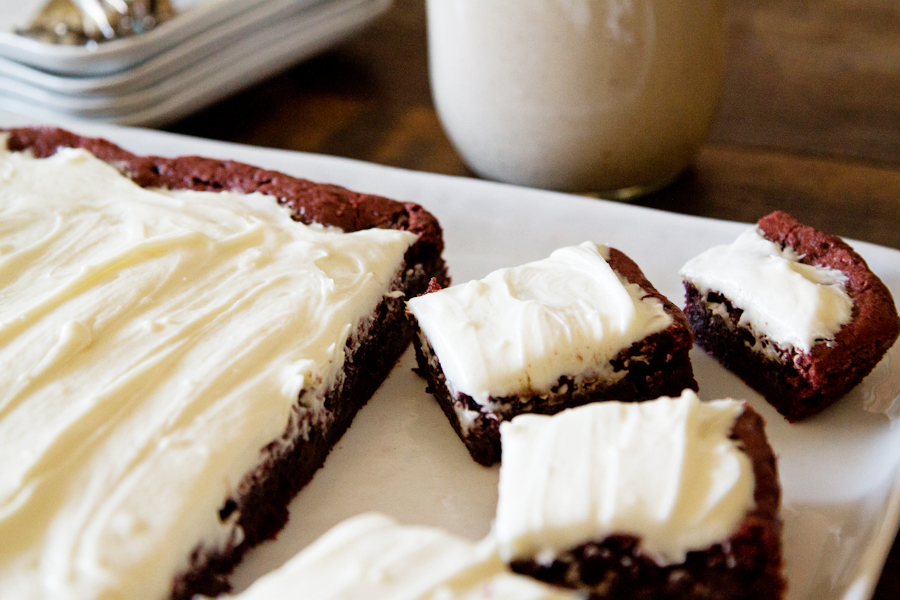 I'm so obsessing over these Red Velvet Brownies. They are crazy decadent and gorgeous and sure to make your boyfriend/girlfriend/husband/wife/secret admirer super happy this coming Valentine's Day! 
You should totally make these.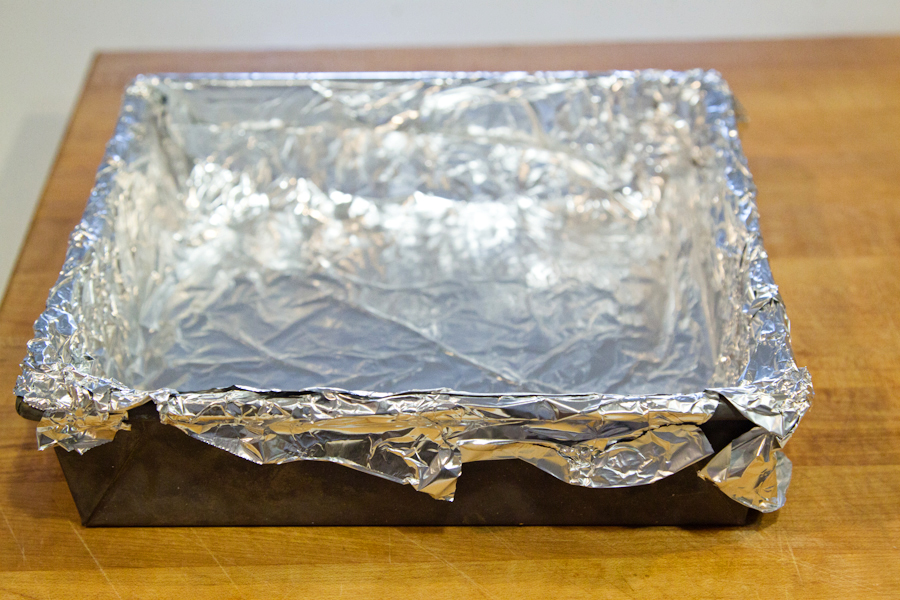 First, let's start with lining a baking pan with foil. You could also use parchment. I just like to line it with something that is going to be easy to lift the brownies out of the pan when it's time to serve. And also, hello … no cleanup! Love that.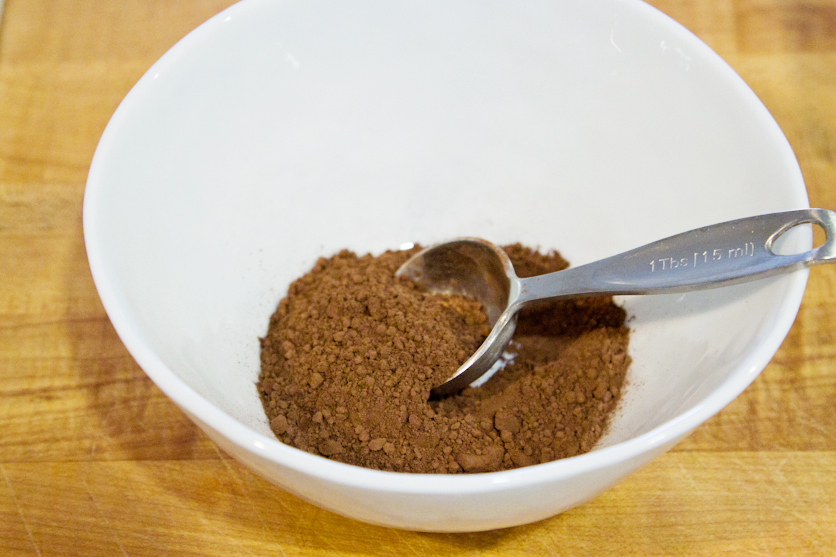 Start by putting some really fab quality cocoa powder in a small bowl.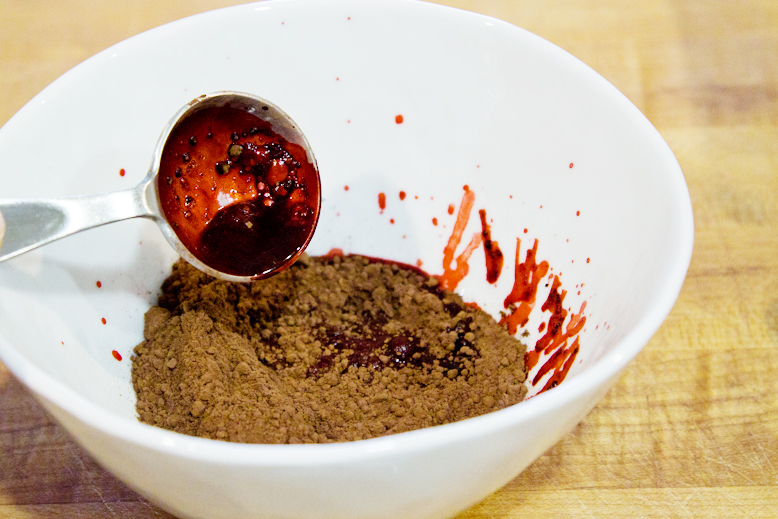 Add red food coloring and some vanilla.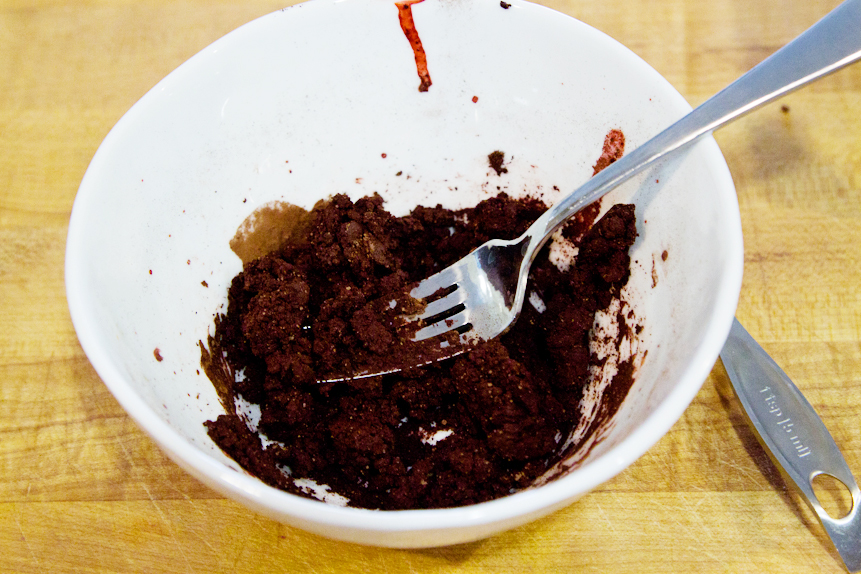 Give it a little stir until it turns into a little bit of a paste and then set it aside.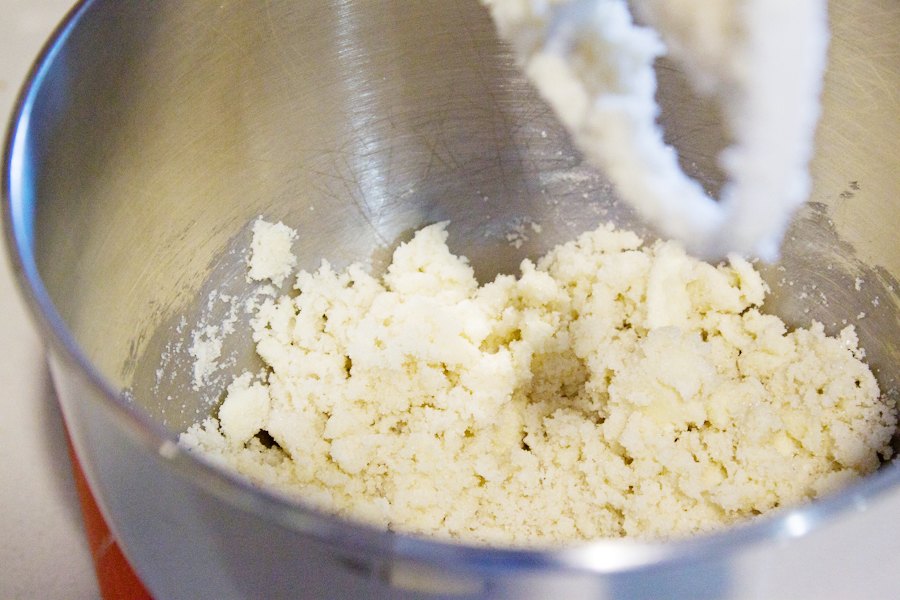 In a stand mixer, cream together the sugar and butter.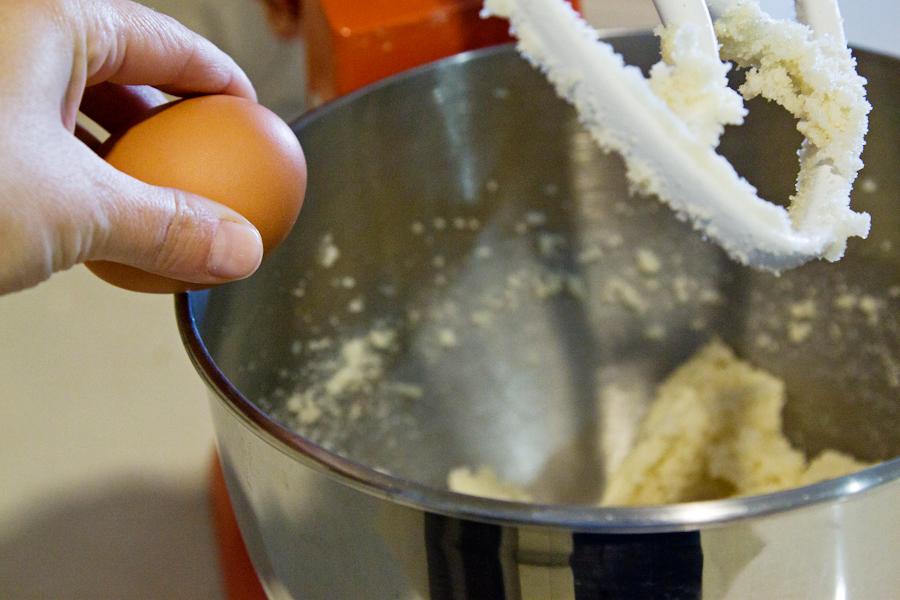 And then add in the eggs, one at a time.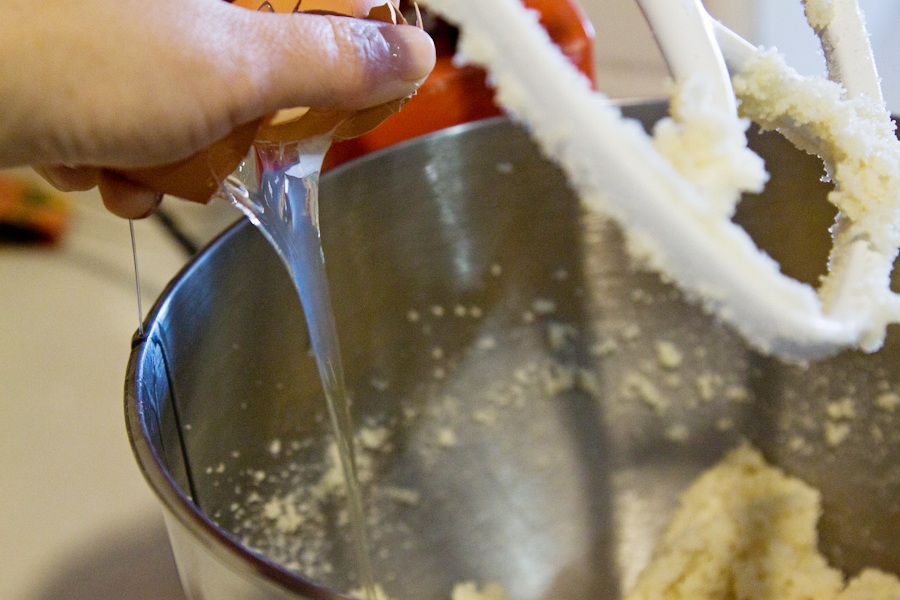 Be sure to scrape down the sides of the bowl between each addition so the eggs are fully incorporated.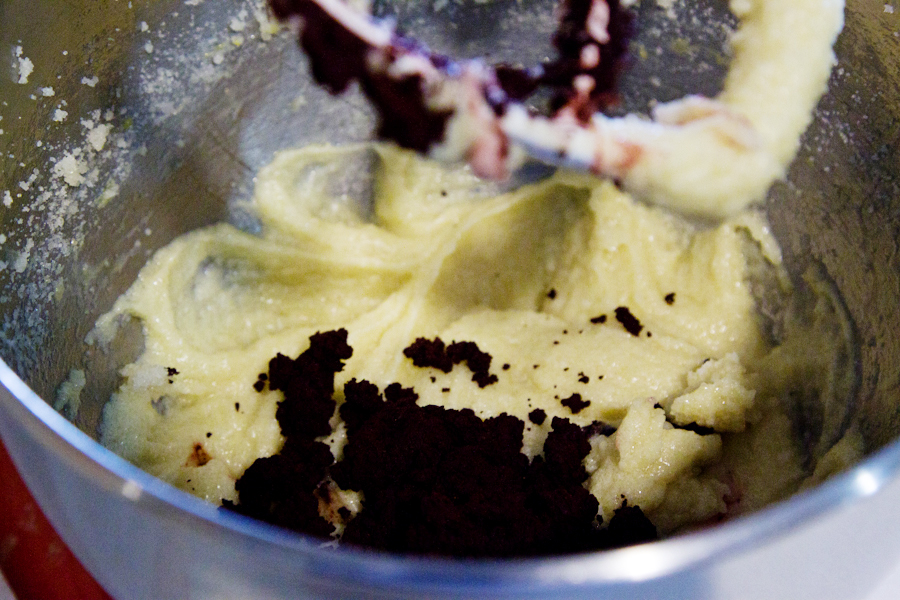 Next, add the red colored paste into the stand mixer.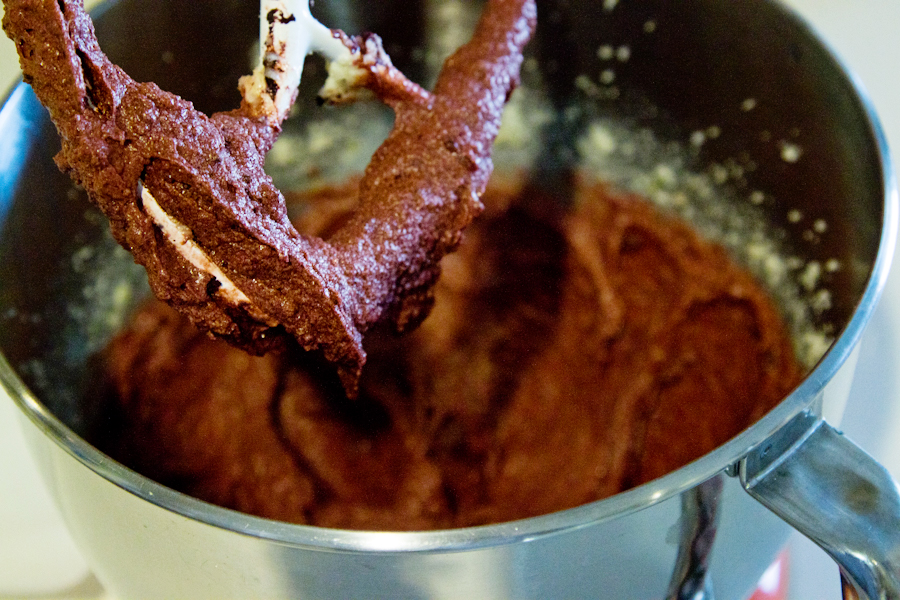 Beat the mixture until there is a uniform red color throughout.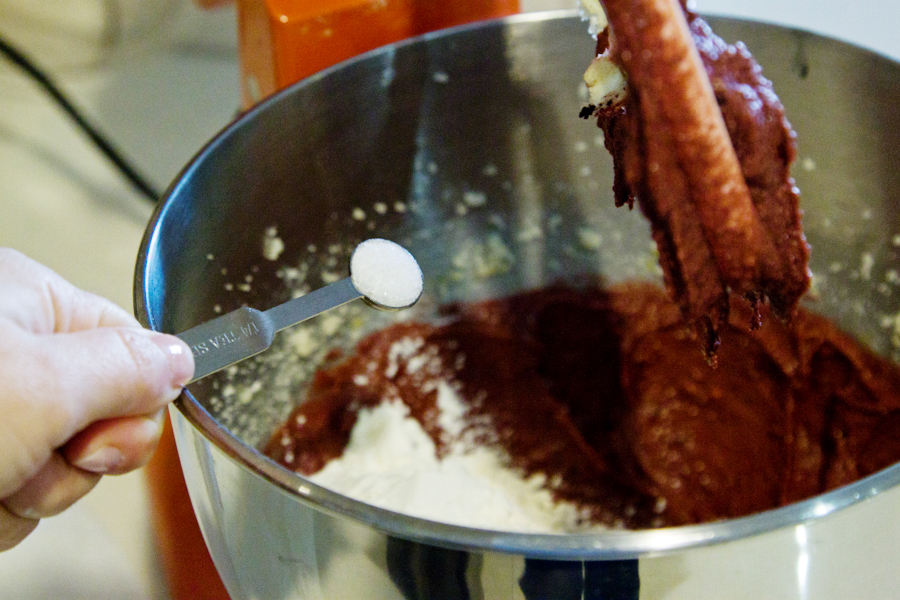 Add in your flour and salt and then mix very lightly until combined.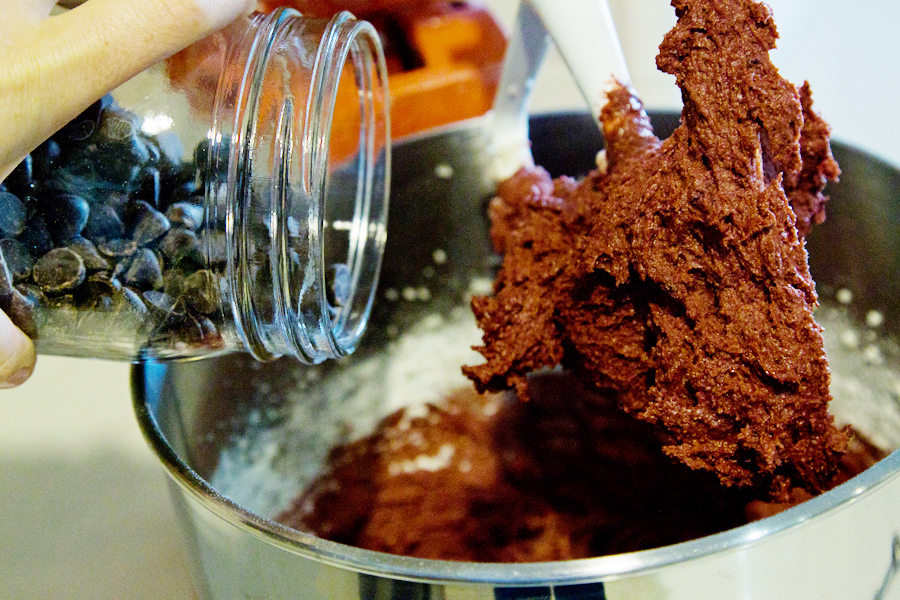 Add in some chocolate chips for a little extra decadence!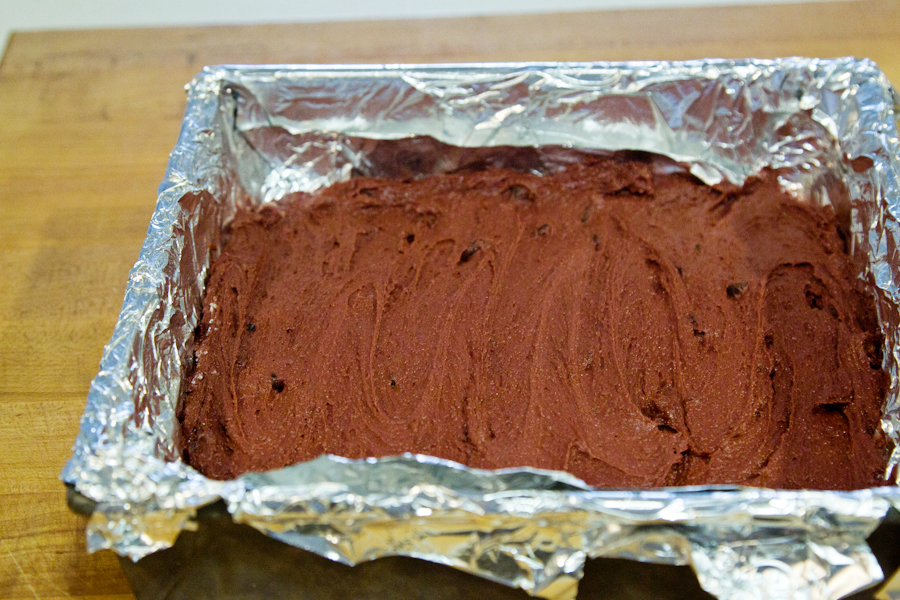 Transfer the mixture to the prepared baking sheet and make sure it's evenly spread out. Place it into the oven and let it do its thing.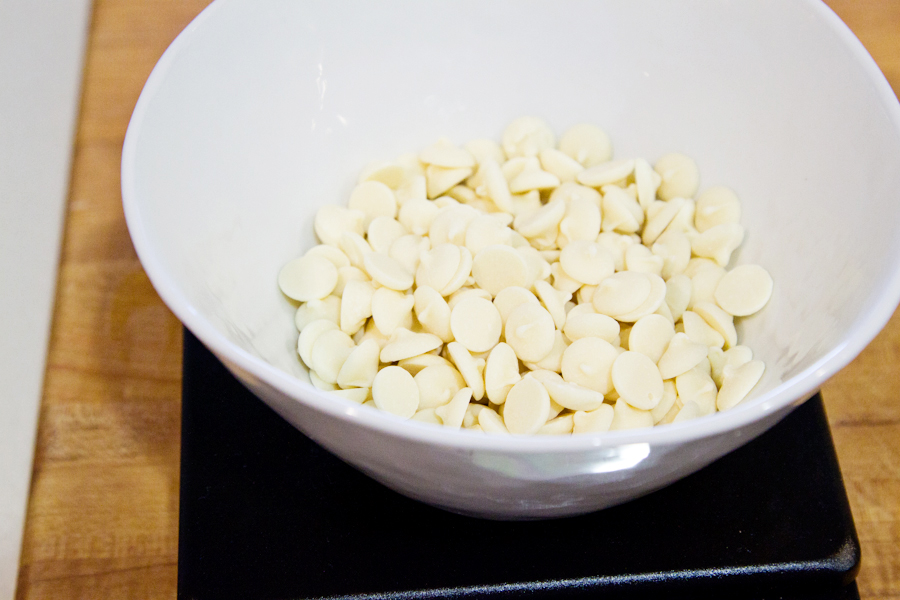 While the brownies are baking, let's make the white chocolate frosting. You're going to need some white chocolate chips.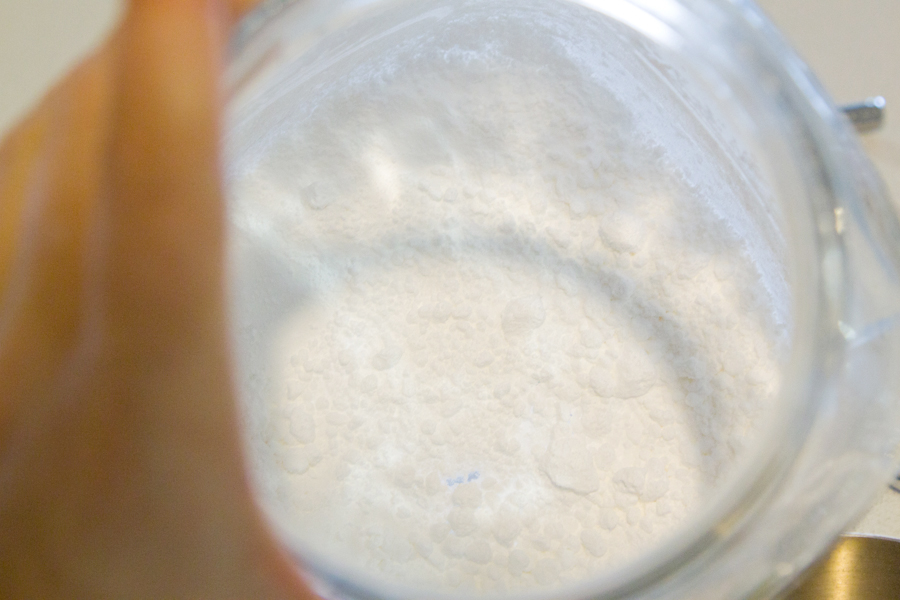 You'll also need some powdered sugar and, of course, butter!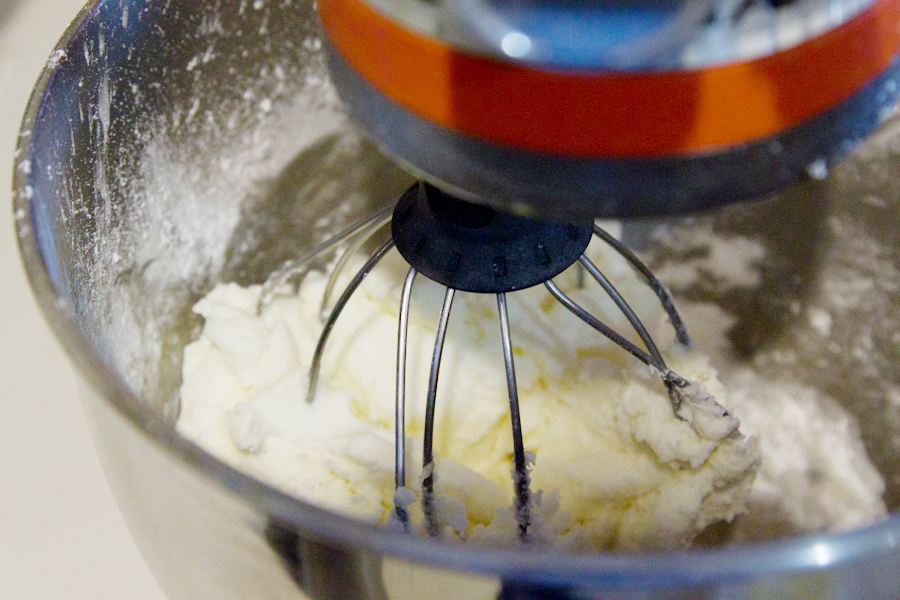 Place the room temperature butter in the mixer and whip until smooth. Add in the powdered sugar and whip until light and fluffy.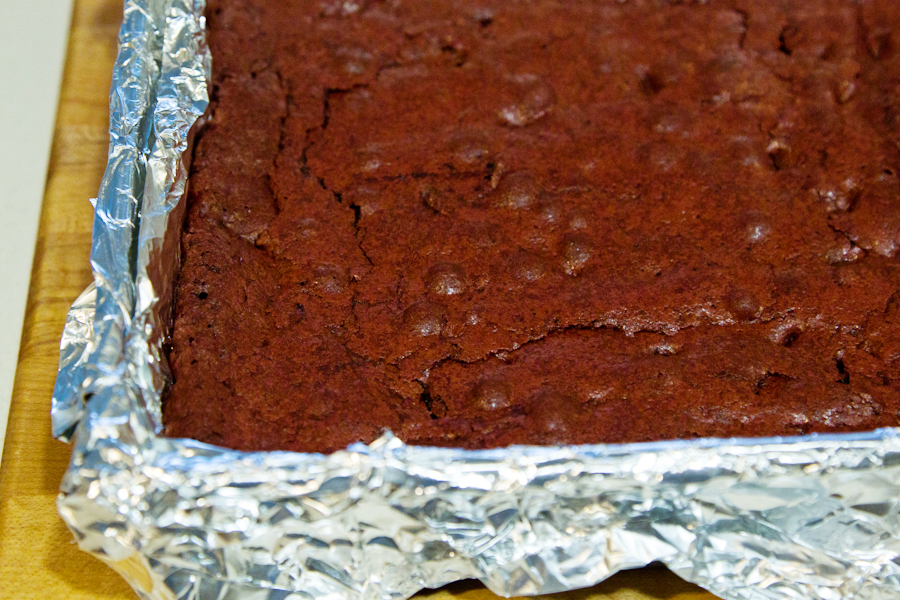 Meanwhile, when the brownies are done, pull them out of the oven and let them cool to room temperature.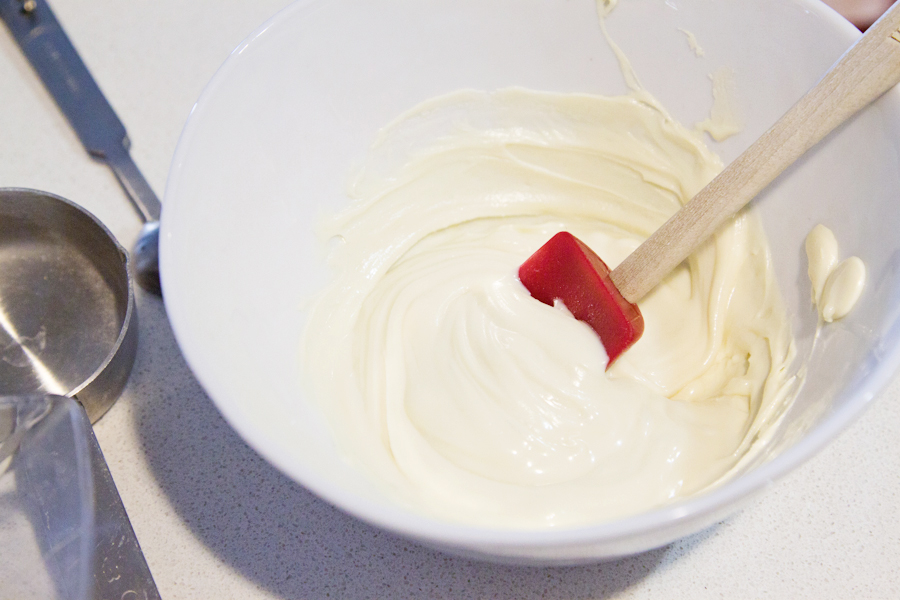 While the brownies are cooling, melt the white chocolate according to the package directions. And then add it into the frosting mixture. Whip until fully combined.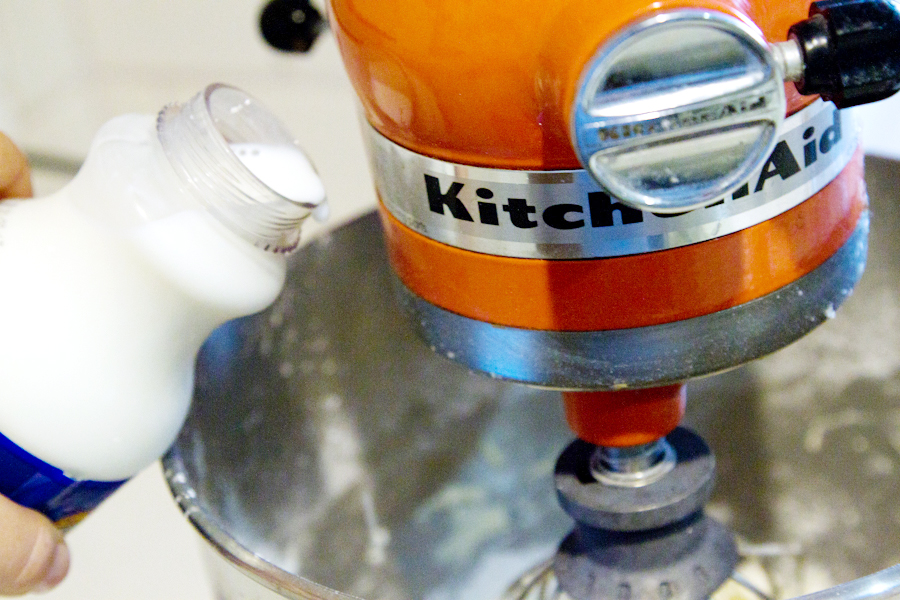 Add a splash or two of milk to thin out the frosting a bit.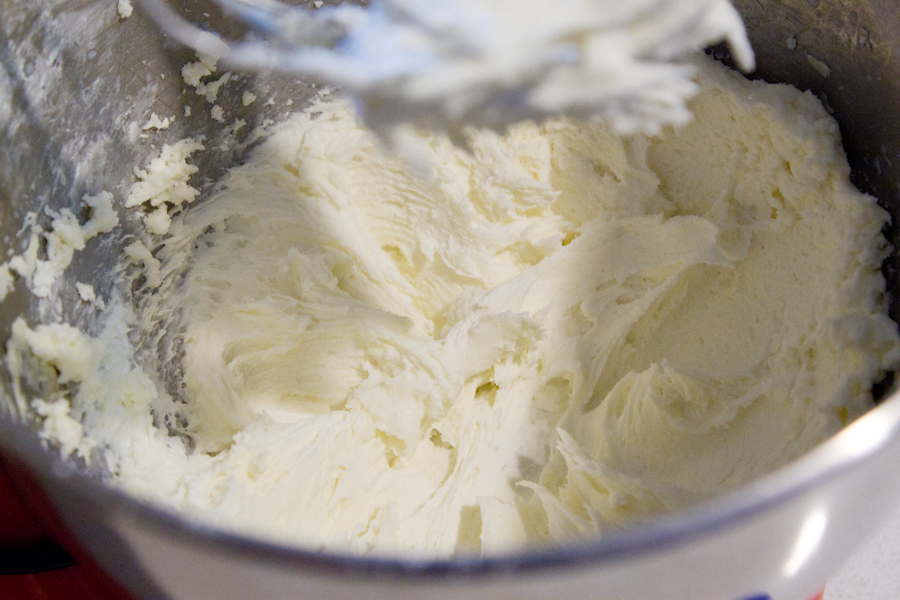 It should look like this.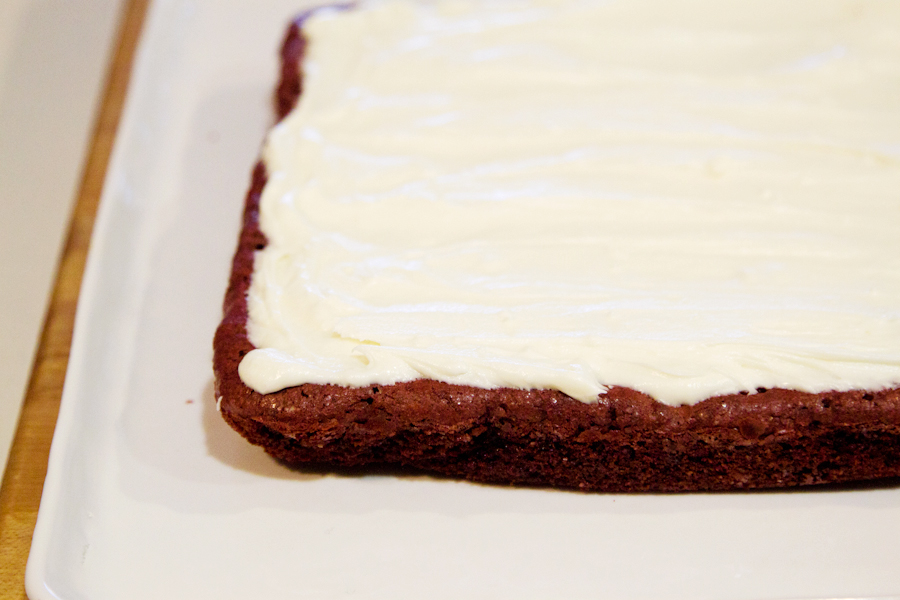 Using an offset spatula, frost the top of the cooled brownies.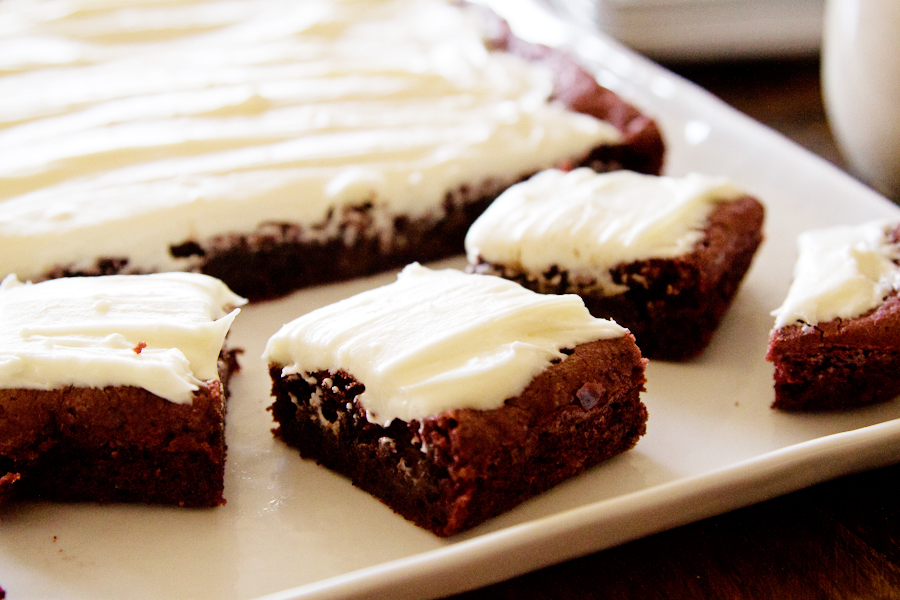 And then serve!
A huge thank you to TK member and fellow TK Blog contributor Jessica for these delicious sinful brownies! Have you visited her blog How Sweet It Is yet? Because you should. Trust me.
Printable Recipe
See post on HowSweetEats's site!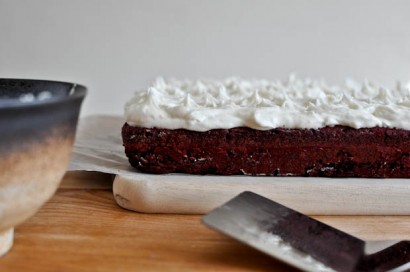 Description
Dense, chewy brownies with just a hint of cocoa.
Ingredients
FOR THE BROWNIES:
3 Tablespoons Cocoa Powder
2 Tablespoons Red Food Coloring
2 teaspoons Vanilla Extract, Divided Use
½ cups Butter, At Room Temperature
1-½ cup Sugar
2 whole Eggs
1-¼ cup All-purpose Flour
¼ teaspoons Salt
⅔ cups Chocolate Chips (optional)
_____
FOR THE FROSTING:
1 stick Butter, At Room Temperature
1 teaspoon Vanilla Extract
2-½ cups Powdered Sugar
4 ounces, weight White Chocolate, Melted
2 Tablespoons Milk (may Need More Or Less)
Preparation Instructions
For the brownies:
Preheat oven to 350F.
Butter and flour an 8 x 8 cake pan.
In a small bowl, combine cocoa powder, red food coloring, and 1 teaspoon vanilla to create a paste.
In the bowl of an electric mixer, cream butter and sugar until fluffy. Add eggs one at a time, then add remaining teaspoon of vanilla. With the mixer on medium speed, add in cocoa powder mixture. Beat until batter is completely red. (If at this time your batter is NOT red, you can add a little more food coloring if desired. Color will depend on brand.) Add flour and salt, mixing until just combined. Fold in chocolate chips.
Spread into the 8 x 8 pan. Bake for 25-30 minutes, or until toothpick inserted in center comes out clean. Let cool completely before frosting.
For the frosting:
Cream butter in an electric mixer until fluffy, then add vanilla. Slowly add in powdered sugar 1/2 cup at a time with the mixer on low speed. Add in melted white chocolate and beat until incorporated. To reach desired consistency, add in milk 1 teaspoon at a time with mixer on low speed. If frosting becomes too liquidy, simply add additional sugar.


_______________________________________
Gaby Dalkin is the young lady behind What's Gaby Cooking, a food blog that's bursting at the seams with incredible recipes and food photography. She's a personal chef and professional recipe developer, and if you follow her on Twitter, you'll soon discover her two-fold obsession: guacamole and cheese. She has small feet, a large heart, and a smile that can light up the whole building. We're pretty stoked to have her here.