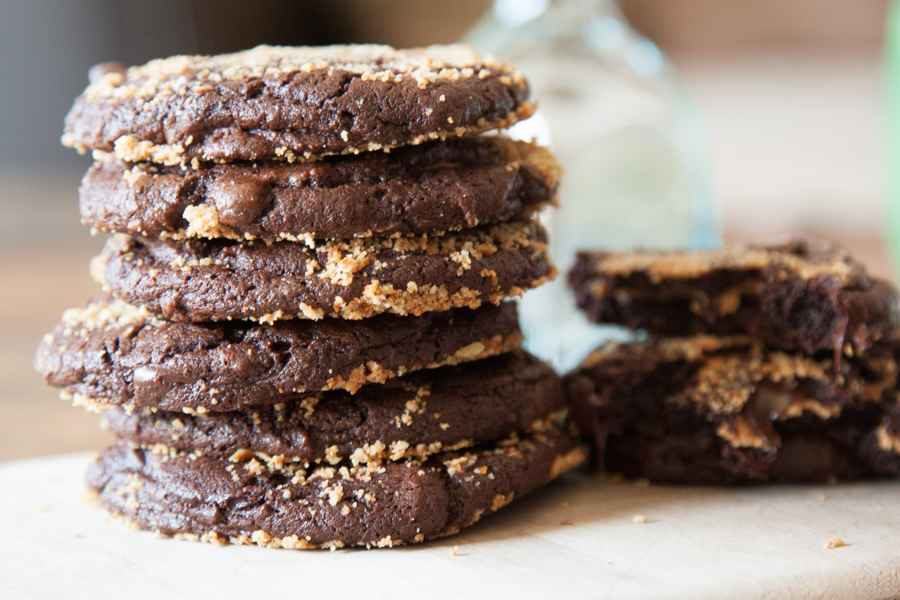 When I first made these Dark Chocolate Peanut Butter Cup Pretzel Cookies from TK member Katie, I posted a pic on Instagram and someone commented saying, "HOLY UNIVERSE" and I really haven't been able to come up with a better way to introduce these bites of heaven to you since. They will rock your world, your universe and your life all at the same time.
Are you ready to get into these? Let's get moving! We've got cookies to make!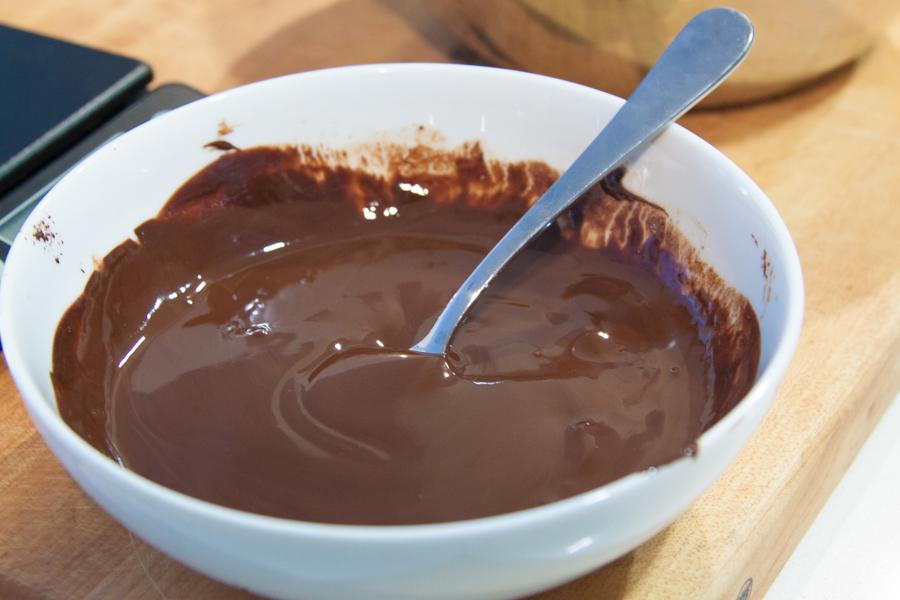 First we've got to melt some butter and dark chocolate together. You can do this over a double boiler if you're awesome, but if you're lazy like me, a microwave works too.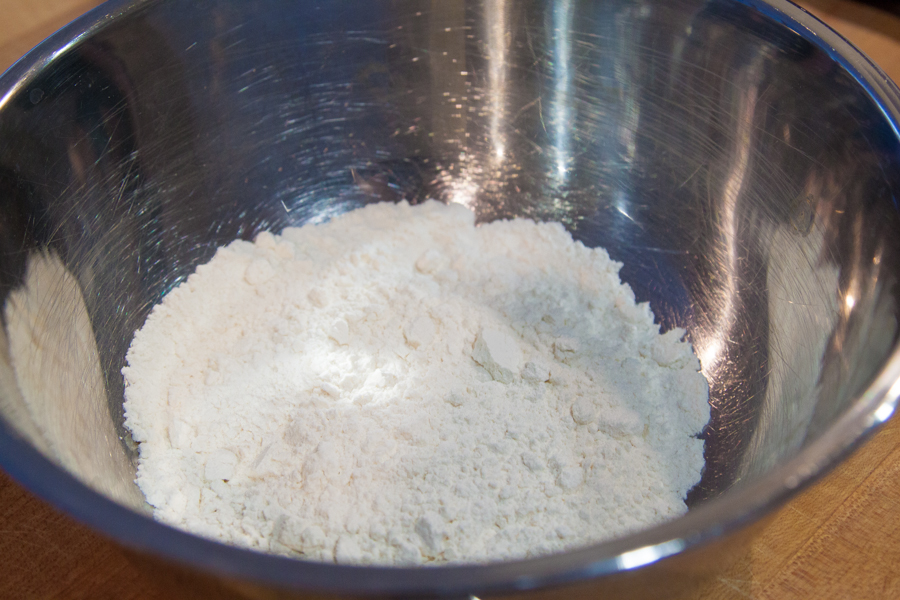 Then let's start combining the dry ingredients. Let's start with flour.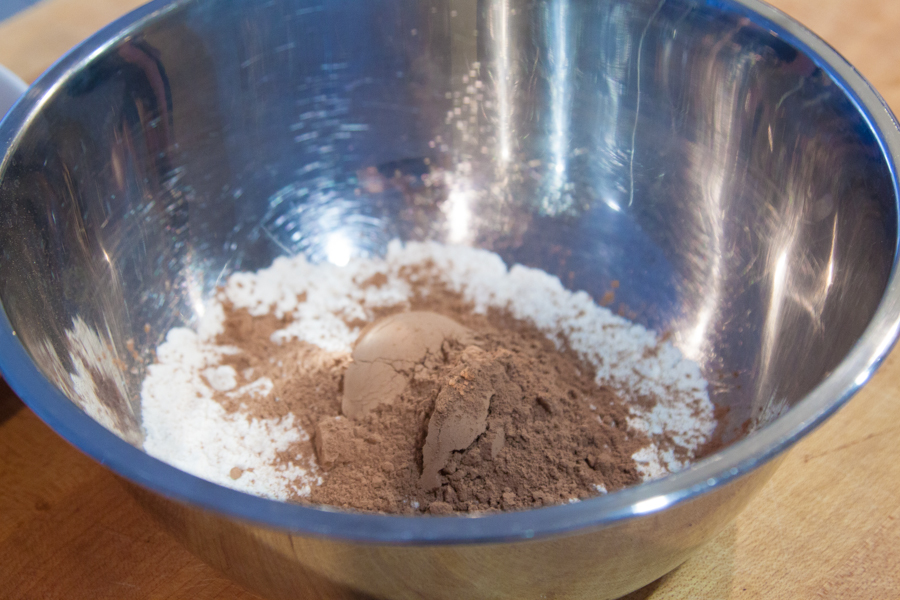 We'll add in a few tablespoons of cocoa powder …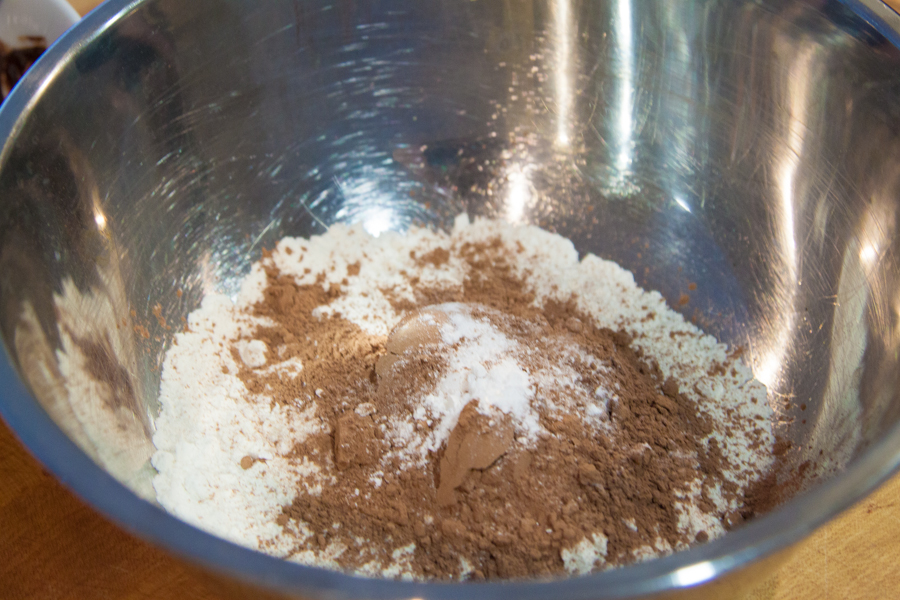 Followed by some baking soda, baking powder and salt.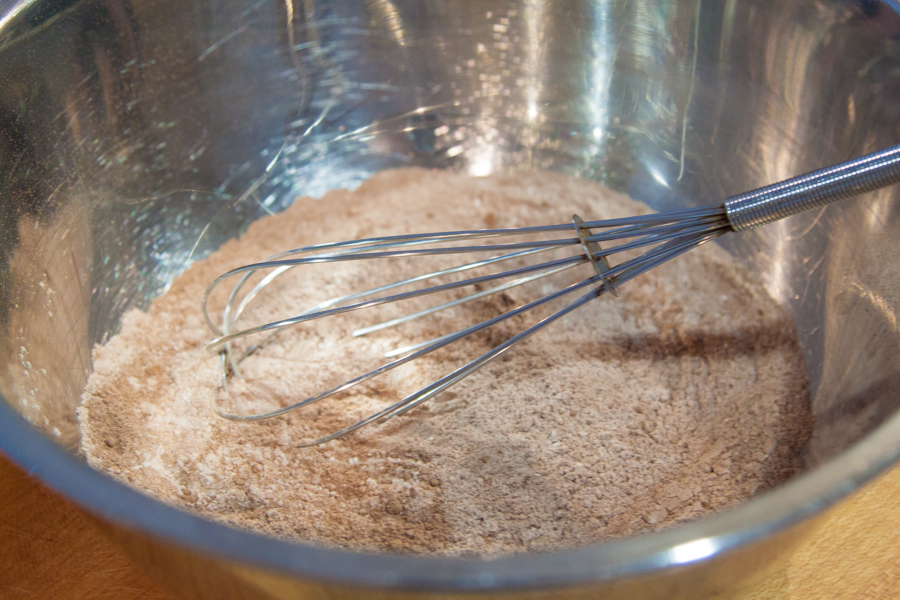 Give it all a whisk to evenly combine and then set it aside.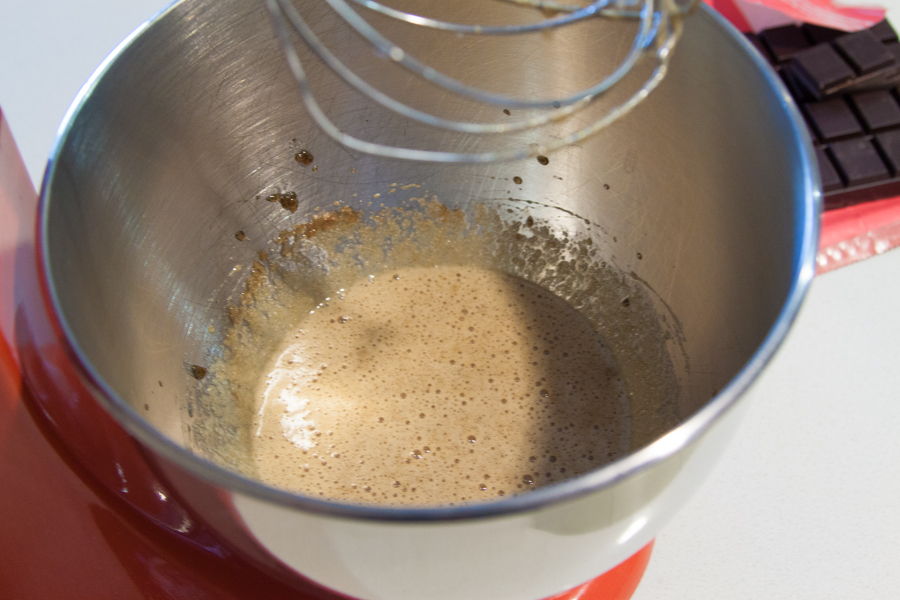 Now, let's combine our eggs, white sugar, brown sugar and vanilla in a mixer. Mix it up until it's evenly incorporated.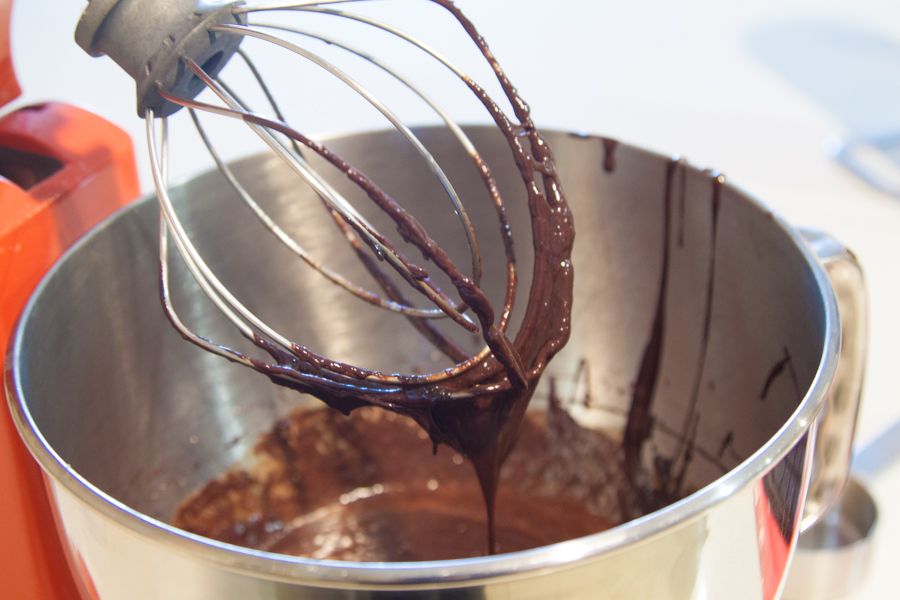 Add in the chocolate and give it another good mix or two until the chocolate is incorporated.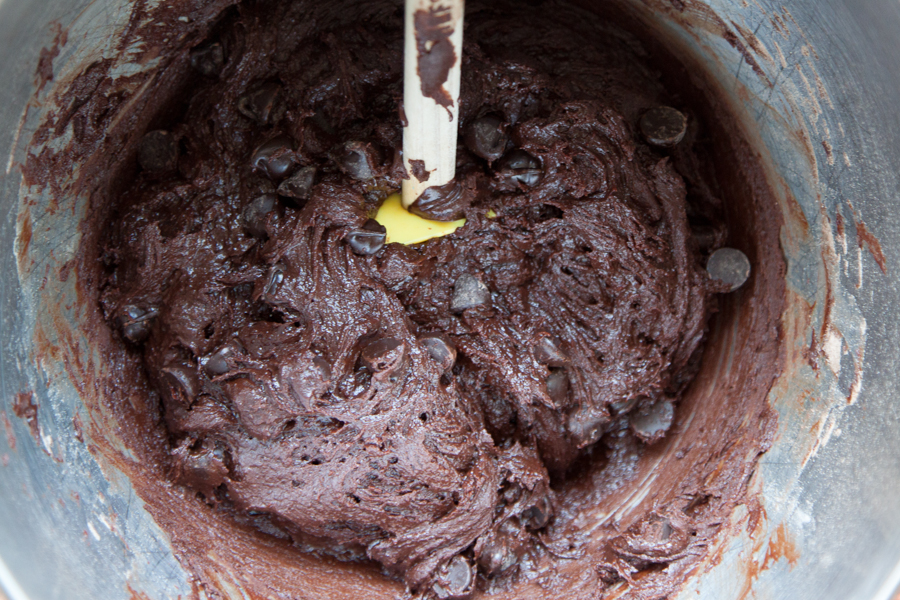 And then fold in the flour and chocolate chips. Your cookie dough will look delicious, just like this. Try to do everything in your power to not grab a spoon and go to town like I did. If you wait about 15 more minutes, I promise it's going to be worth it.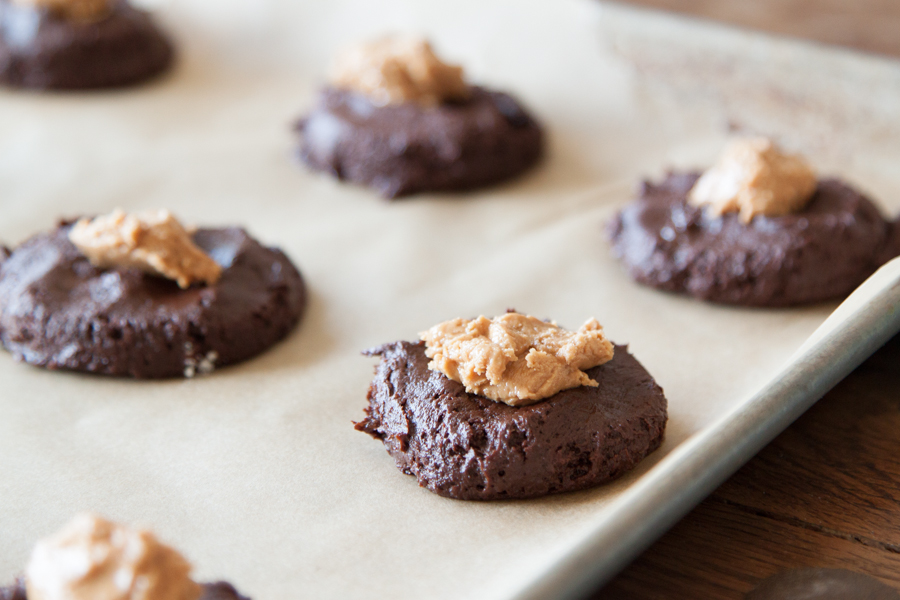 First, we need to whisk together some creamy peanut butter and powdered sugar in a bowl. Once that's whisked together we're ready to assemble!
Okay, let's scoop some cookie dough balls onto a parchment-lined baking sheet and press them into little discs. Add a touch of the PB mixture on top of each disc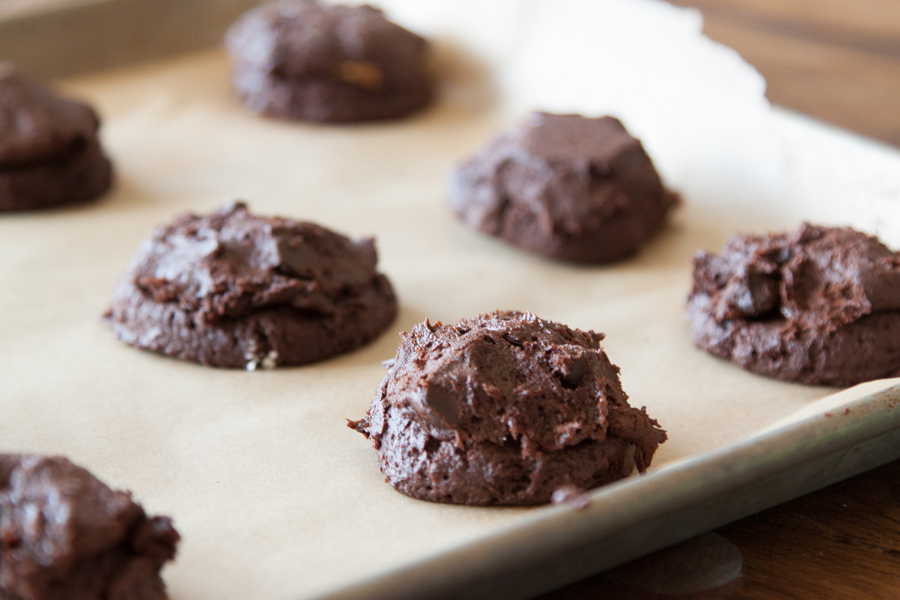 Add a little more dough on top of each cookie to seal the PB mixture into the middle! I placed the whole sheet pan with the stuffed cookies into the fridge for a bit while I did the next two steps.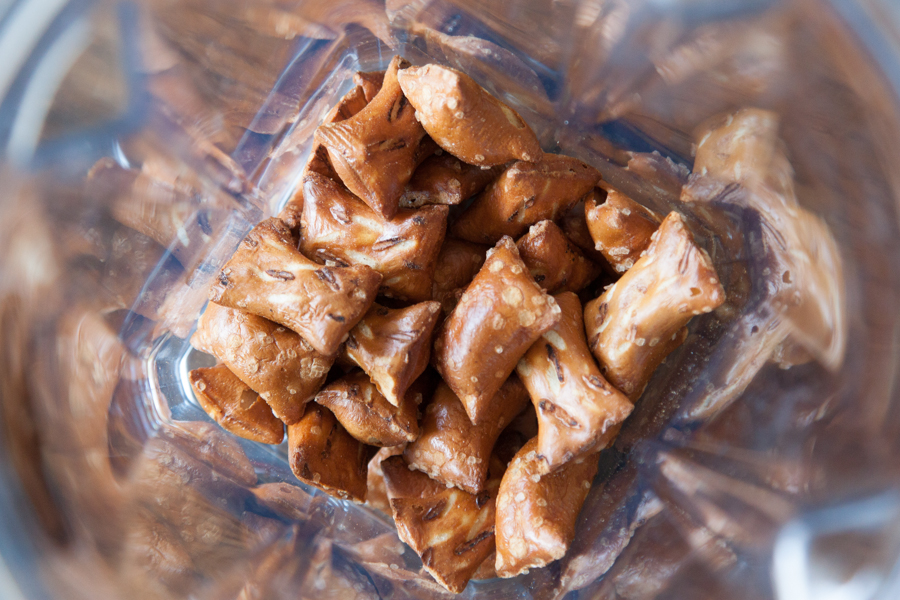 Place a handful of pretzels into a food processor or blender.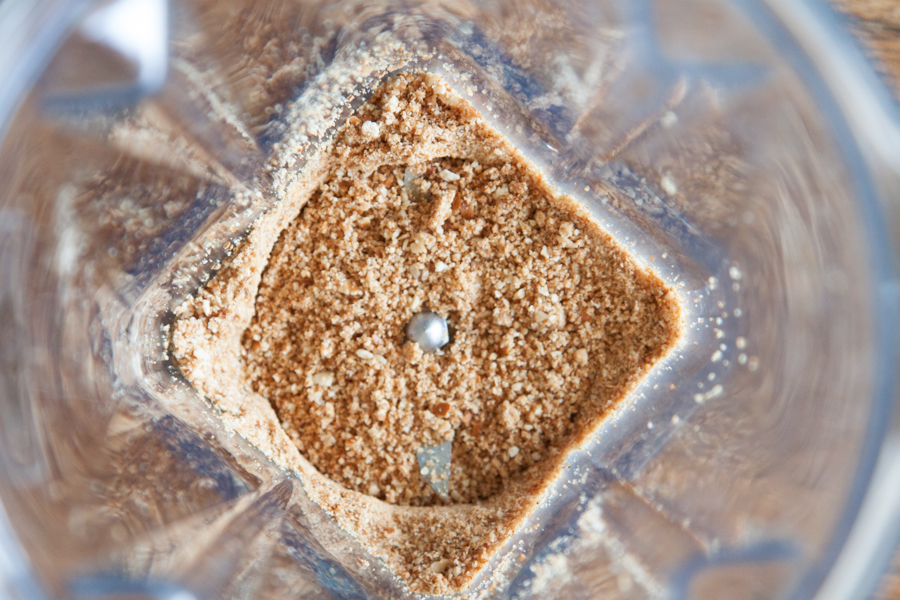 Blend them up until they are of sand-like consistency. Then take your cookie dough balls out of the fridge, roll them in the pretzel mixture and pop them into the oven at 350ºF for about 11 minutes.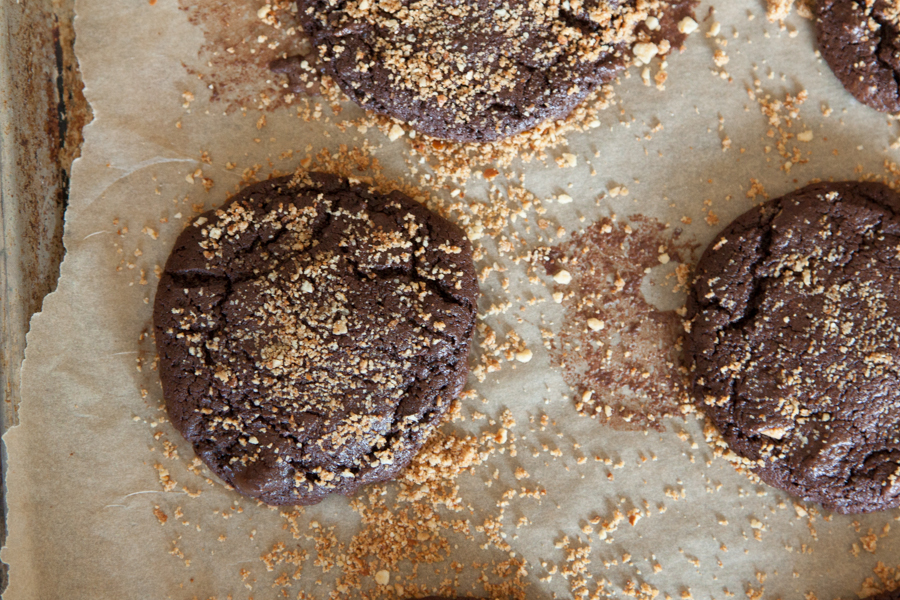 And then you're going to have these! Be still my heart and get in my belly!
Big thanks to Katie for creating these decadent and sinfully delicious treats! She has more treats in her blog, Veggie and The Beast, so go pay her a visit there!
Printable Recipe
See post on Katie | Veggie and the Beast's site!
Description
Super dark chocolate cookies stuffed with peanut butter and rolled in pretzel crumbs. It's the cookie you always wished existed, and now it does!
Ingredients
8 ounces, weight Baking Chocolate, Roughly Chopped
4 Tablespoons Unsalted Butter
⅔ cups All-purpose Flour
3 Tablespoons Cocoa Powder
½ teaspoons Baking Powder
½ teaspoons Baking Soda
½ teaspoons Salt
2 whole Eggs
¾ cups Dark Brown Sugar
2 Tablespoons Granulated Sugar
2 teaspoons Vanilla Extract
½ cups Creamy Peanut Butter
¼ cups Powdered Sugar
1 cup Pretzel Crumbs
⅔ cups Semisweet Chocolate Chips
Preparation Instructions
1. Preheat oven to 350ºF.
2. Melt the chopped baking chocolate and the unsalted butter in a double boiler (or a makeshift double broiler: simmer water in a pan and set a glass bowl over the top). Stir frequently, and remove from heat as soon as it melts.
3. Whisk together the flour, cocoa, baking powder, baking soda, and salt in a separate bowl.
4. In a large bowl, beat together the eggs, sugars and vanilla until fluffy. Slowly mix in the melted chocolate. Gradually add the flour, scraping the bowl after each addition, until just combined. Fold in chocolate chips.
5. In a separate bowl, beat together the peanut butter and powdered sugar until fluffy. Set aside.
6. Line a cookie sheet with parchment paper. Scoop heaping tablespoons of dough, roll into a ball, and set on the parchment paper, then flatten with your hand. Drop about 1 teaspoon of the peanut butter filling in the center of the dough, then fold the dough around the peanut butter. If the peanut butter comes out of the top, just grab some extra dough to fill in the gap.
7. Once you have a ball of dough with the peanut butter in the center, flatten the ball slightly and then drop into the pretzel crumbs. You can coat one side or all over (I did a bit of both). Repeat with remaining dough.
8. Bake for about 11 minutes. Watch carefully after 10 minutes, because you want these just a bit underdone.
Chocolate cookie recipe adapted from Martha Stewart. Recipe inspired by Sweet Pea's Kitchen.


_______________________________________
Gaby Dalkin is the young lady behind What's Gaby Cooking, a food blog that's bursting at the seams with incredible recipes and food photography. She's a personal chef and professional recipe developer, and if you follow her on Twitter, you'll soon discover her two-fold obsession: guacamole and cheese. She has small feet, a large heart, and a smile that can light up the whole building. We're pretty stoked to have her here.