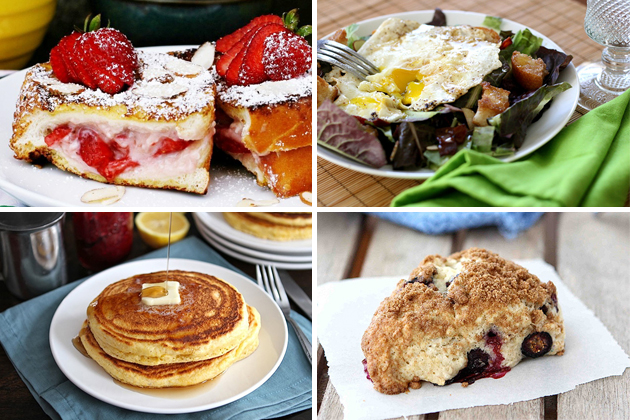 Holiday cooking is a big affair and often the focus is on the meals that come later in the day. Breakfast sometimes consists of re-purposed leftovers (which I happen to love), bagels and cream cheese (love those too), or a trip to the local diner. Let's face it: after hours glazing a ham or cleaning and preparing fish or roasting that succulent slab of prime rib, sometimes we just want a break from the kitchen bright and early the next day.
As for me, I love special meals in the morning. They make me feel like a kid again and remind me of days I got to sleep in, eat pancakes in my pajamas, and enjoy a second mug of hot chocolate. If you have guests staying over—or just kids you'd like to treat to something special—we put together a few of our favorite Tasty Kitchen Blog posts featuring some of our favorite breakfast ideas.
Want to go the healthy, warm-up-your-belly route? Fruit-on-the-Bottom Baked Oatmeal will do you good.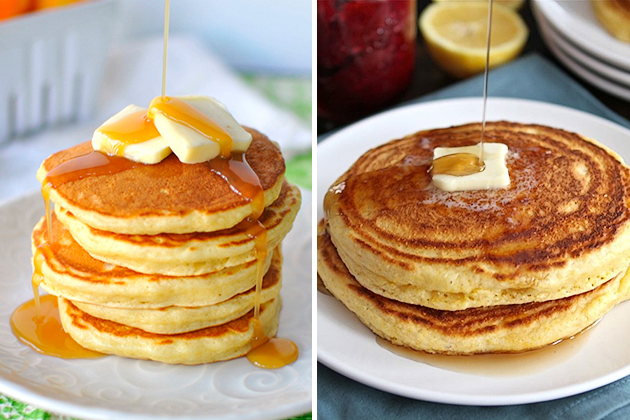 I wasn't going to tease you with the mention of pancakes without actually showing you some. Eggnog Pancakes, anyone? Or how about Lemon Cornmeal Pancakes? Or even if you're going a more ready-made route with your pancakes, throw in a little something special and make homemade Essential Buttermilk Syrup. Trust me, it's worth it.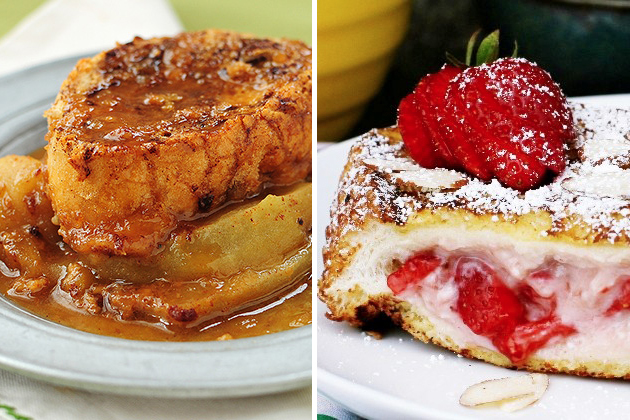 Or maybe French toast is more your thing. You can make an Apple Bourbon French Toast Casserole, or drive them wild with Stuffed French Toast in their favorite flavor.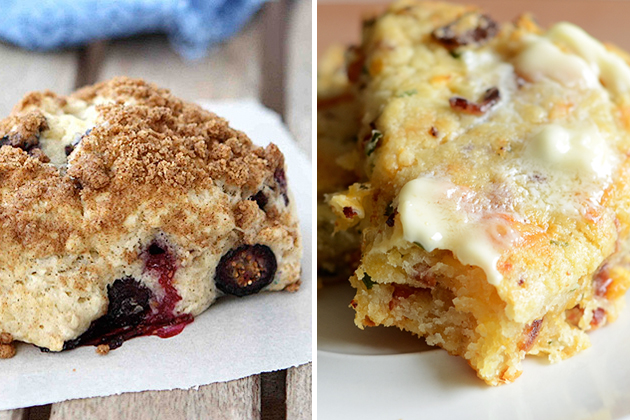 Or perhaps scones will do the trick. Maybe a sweet and decadent Blueberry Strudel Scone, or go the savory route with Bacon, Cheddar and Chive Scones.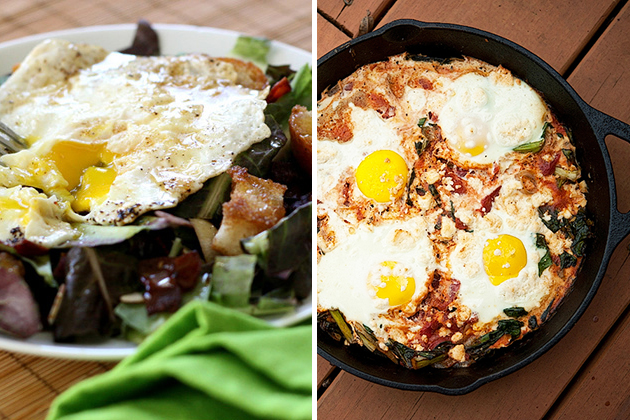 If you're all carb-ed out, you can go healthy and hearty with a Breakfast Salad. Salad, you ask? Yes, but it has cinnamon toast croutons and is dressed with maple vinaigrette and is topped with a fried egg. Crazy good. Or go with a Kale and Feta Egg Bake. It'll keep you going and help you justify polishing off that extra slice of pie from last night.
Or you can be sneaky and lay out a breakfast spread for a Customizable Bread Bowl Breakfast. That's right. Make them do half the work and enjoy every minute of it.

Those are just some of our favorite breakfast ideas from this here Tasty Kitchen Blog. How about you? Have any holiday breakfast traditions? What are you having this morning? Come share! (Literally. Come share. I'm hungry.)
Hope you all enjoyed your holiday!