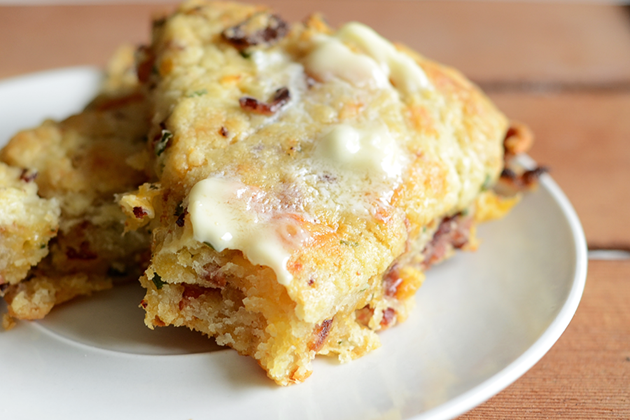 Oh boy. You're in for a real treat. Bacon. Cheddar cheese. Fresh chives. Heavy cream. Today's recipe (brought to us by Tasty Kitchen member  Schnoodle Soup via King Arthur Flour) is comfort food with a hint of sophisticated flare.
I was expecting these scones to be good; perhaps great. But they are more than that—they're simply scrumptious.
My first bite was heavenly. The scone was flaky and soft and the flavors were amazing yet so complementary. But I'll stop torturing you and show you how you can get these in your tummy today.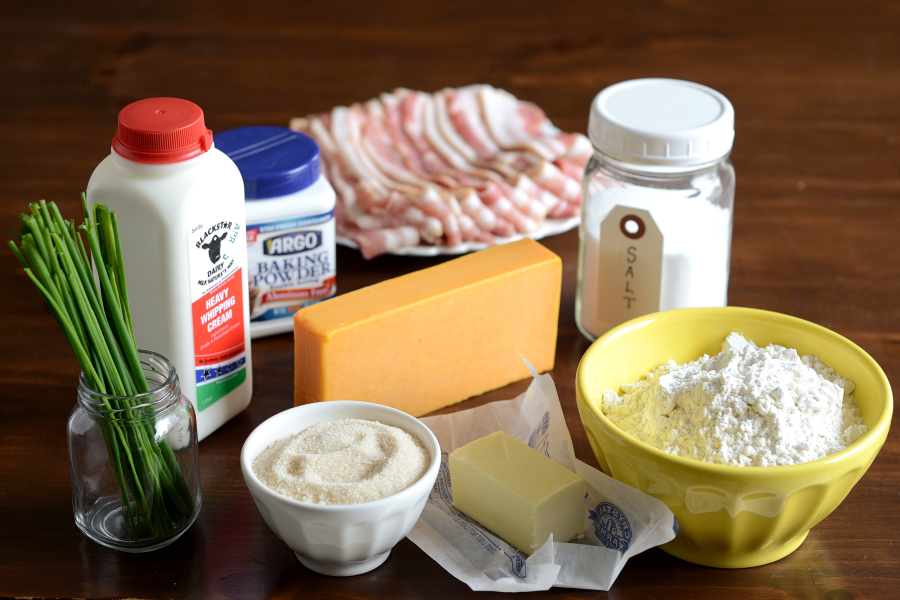 First, the list of ingredients: flour, salt, baking powder, sugar (I used organic evaporated cane juice), cold butter, cheddar cheese, fresh chives, bacon (I used a hickory maple), and heavy cream.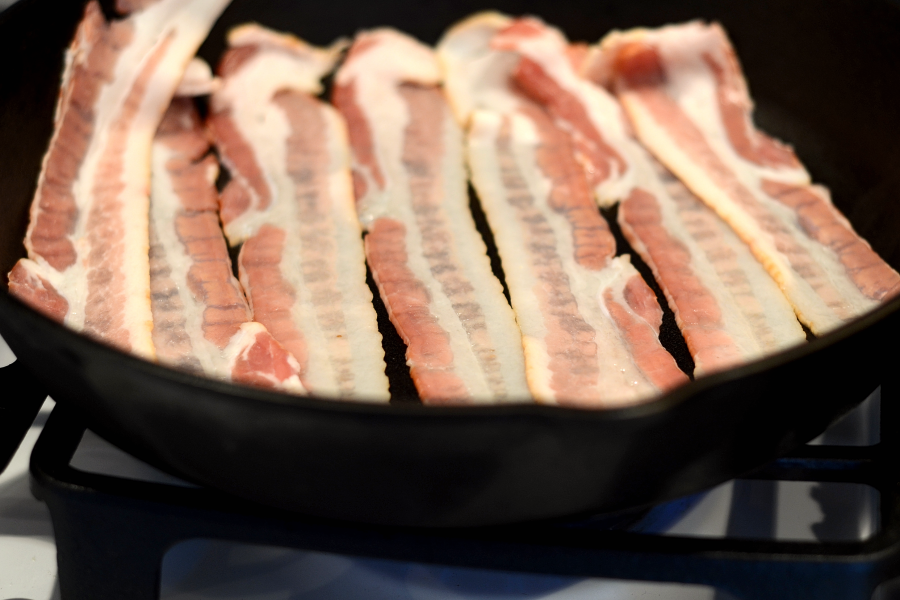 Begin by cooking your bacon. I fried mine over the stove, but you could use your oven if you wish.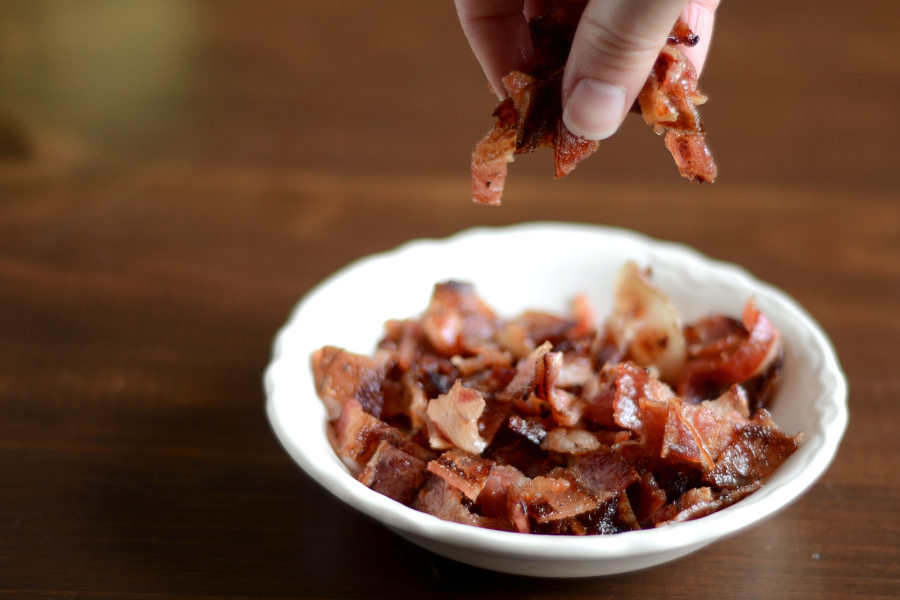 Crumble or chop the cooked bacon.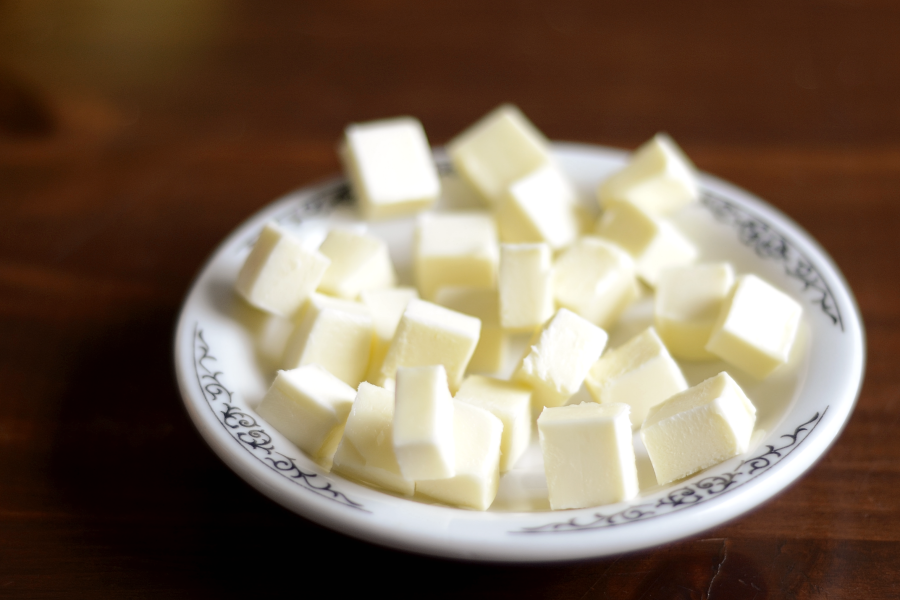 Cut the butter into cubes (I like to use this method), and stick it in back in the refrigerator.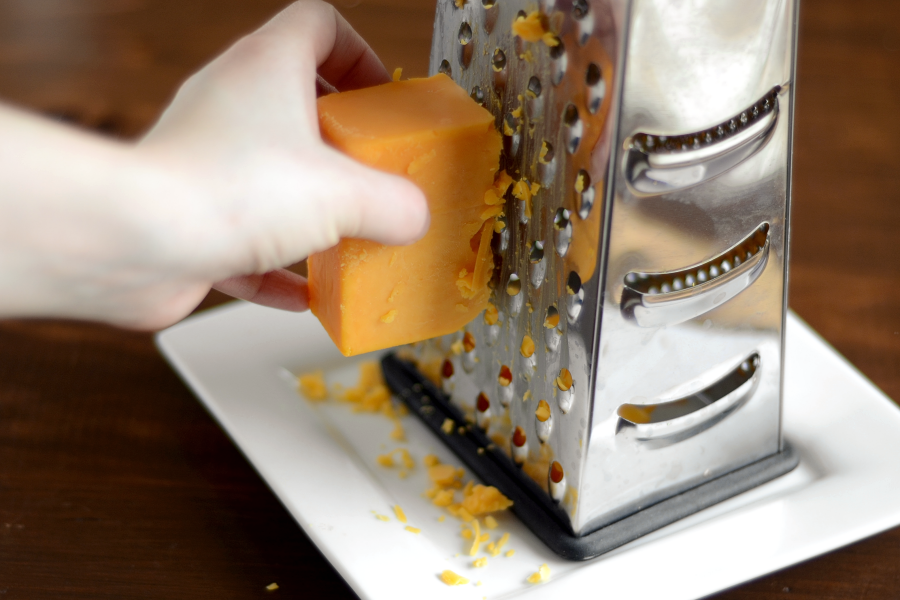 Grate some cheddar. Cheese. I love cheese. Ahem. Sorry.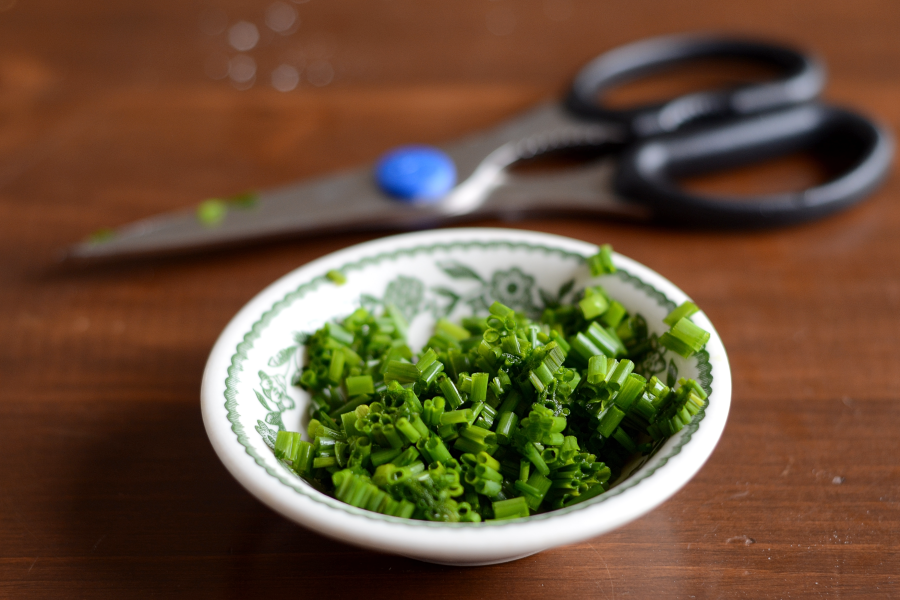 Chop the chives. I like to use scissors, but you can use a knife if you prefer.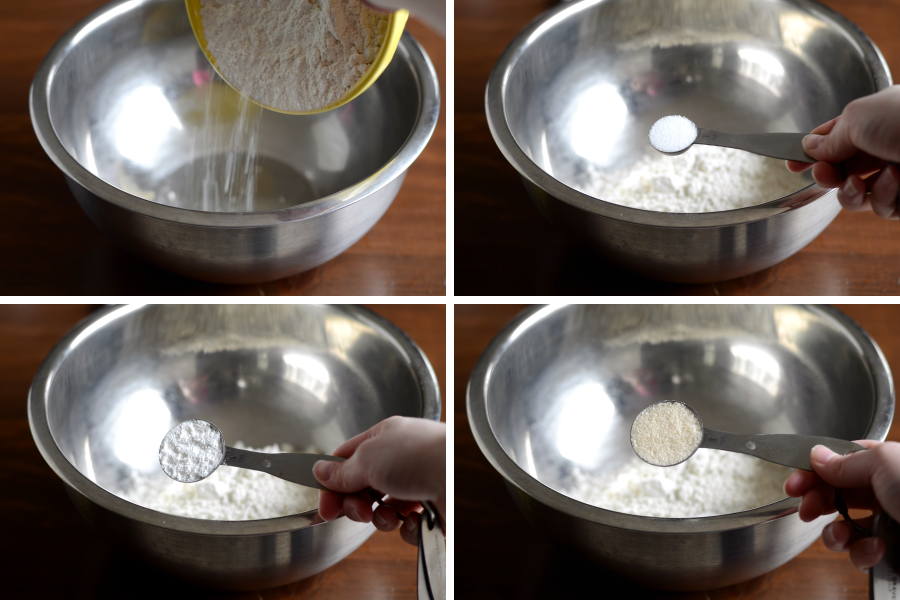 In a large bowl, whisk together the flour, salt, baking powder and sugar.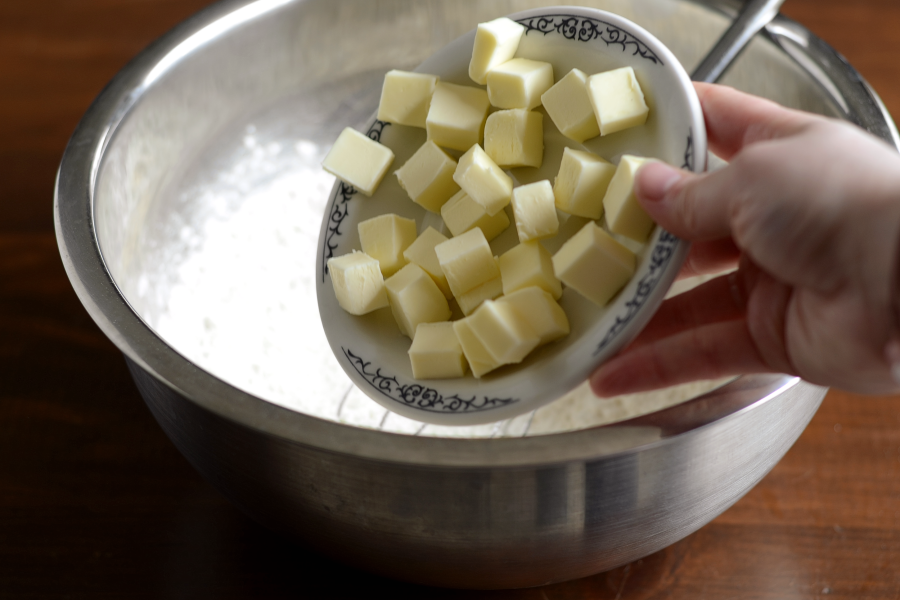 Add the cubed butter.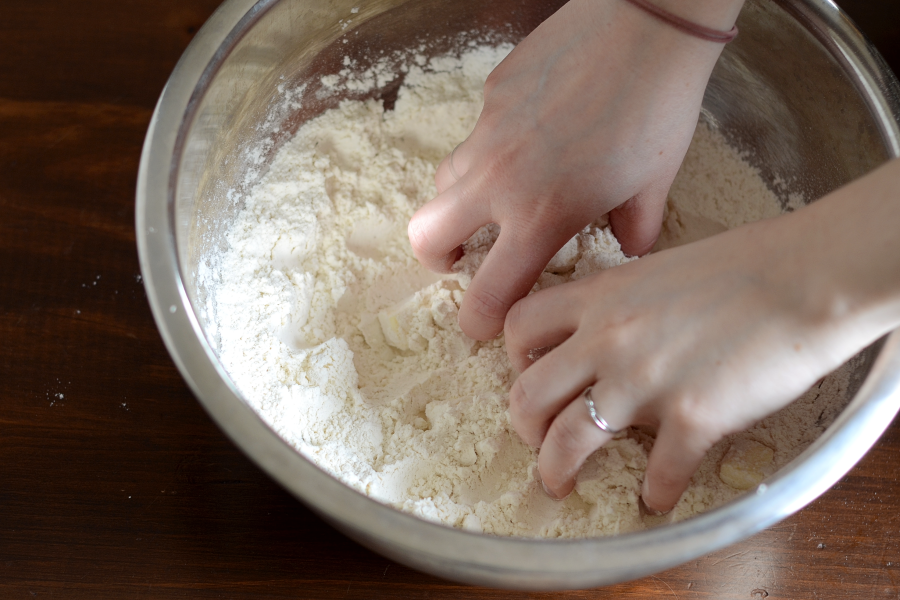 Using your hands, "cut" in the butter until the mixture is crumbly with butter pieces of different sizes. You don't want it to be too uniform.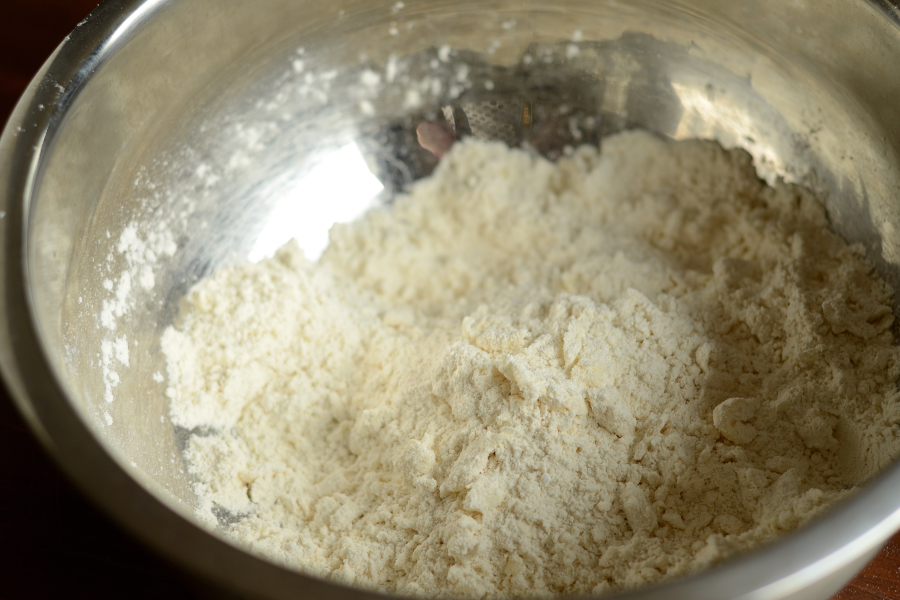 See how there's some butter pieces that are bigger? That's what you want to achieve.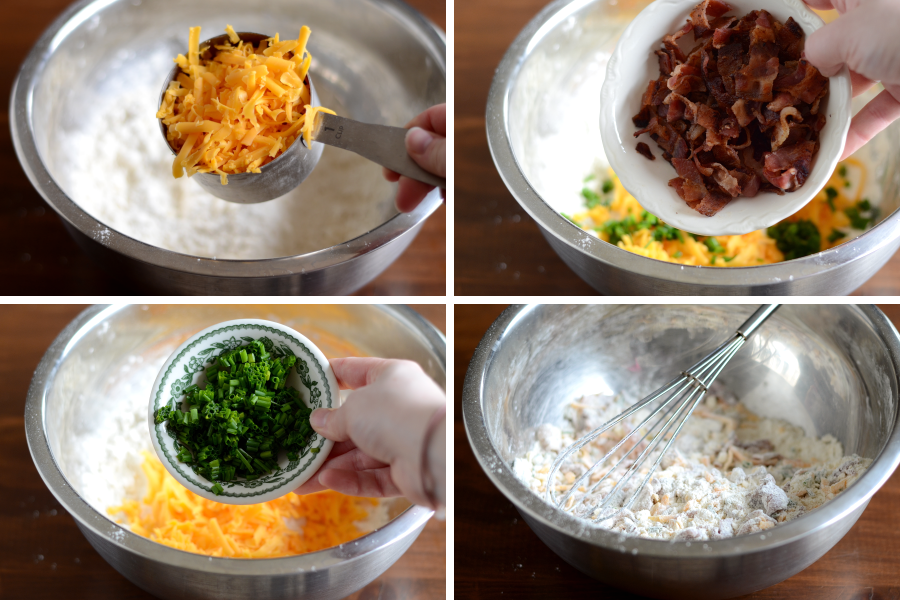 Add the cheese, bacon and chives to the flour/butter mixture and combine.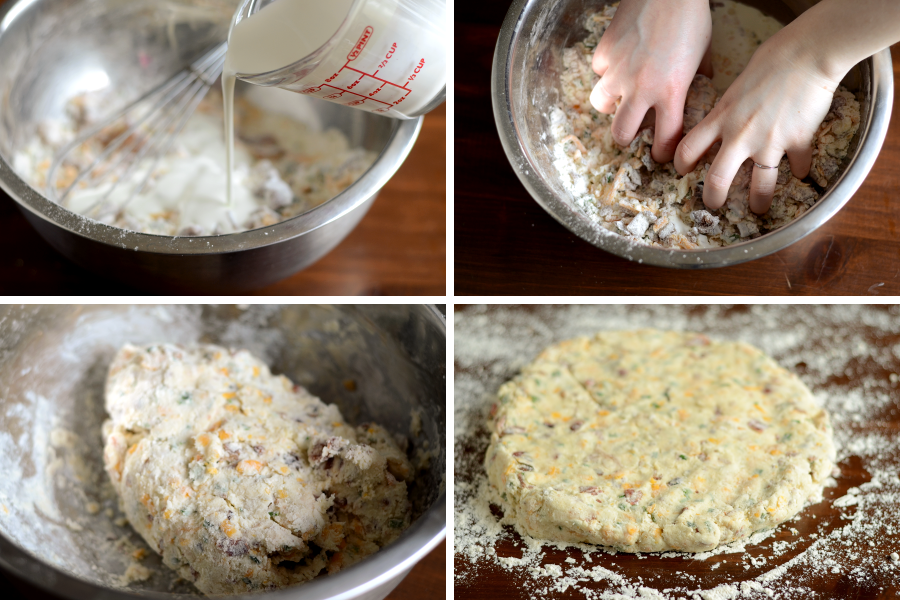 Add the cream and mix with your hands. You want the mixture to stick together and have no crumbs at the bottom of the bowl. If it's too dry, add some more cream. Dump the dough out onto a lightly floured surface and pat into a 7-inch disc that's about 3/4 inch thick.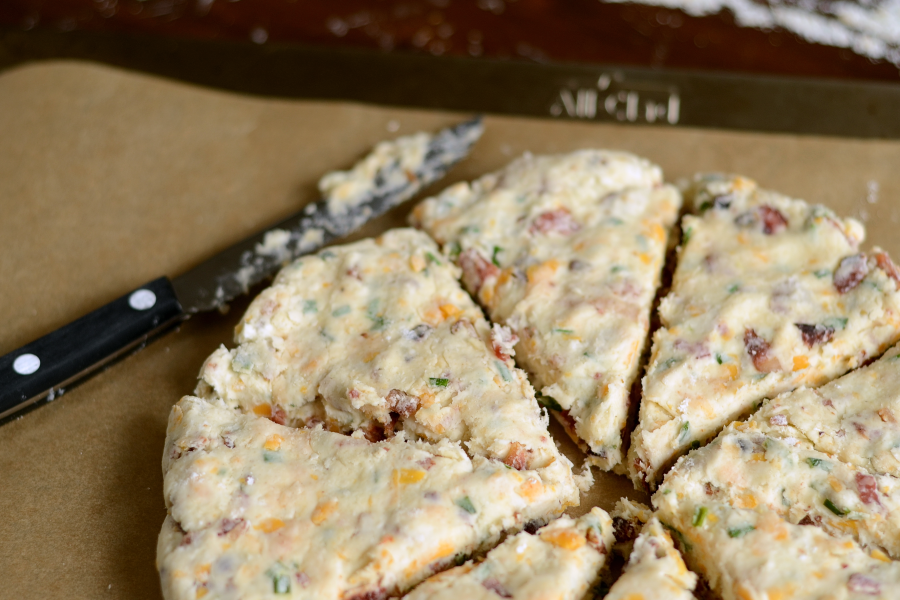 Line a baking sheet with parchment paper or lightly grease it. Transfer the dough to the prepared baking sheet and cut into eight wedges. Separate them slightly.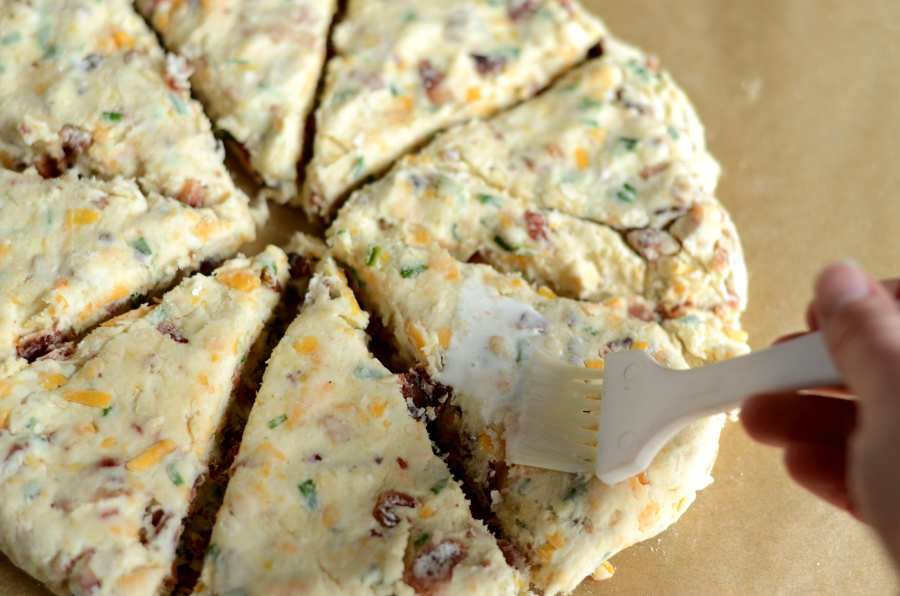 Brush the scones with some extra cream. This will help them to brown up nicely. Bake in a 425°F oven for 20-22 minutes, or until golden brown.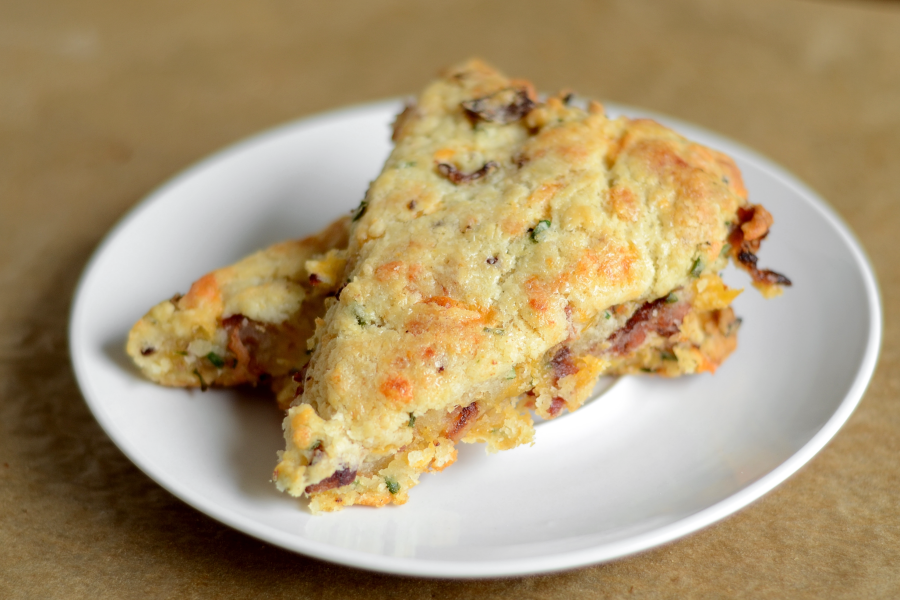 Notes:
The dough by itself is very rich. There's no need to serve with butter. Unless you're a butter addict, like myself.
I thought the hickory-maple-flavored bacon was an excellent flavor option, slightly sweet and smoky. If you prefer a more pure savory flavor, choose a regular bacon.
These scones can be reheated easily by popping them in the toaster for a few minutes. I think it preserves the original texture better than a microwave.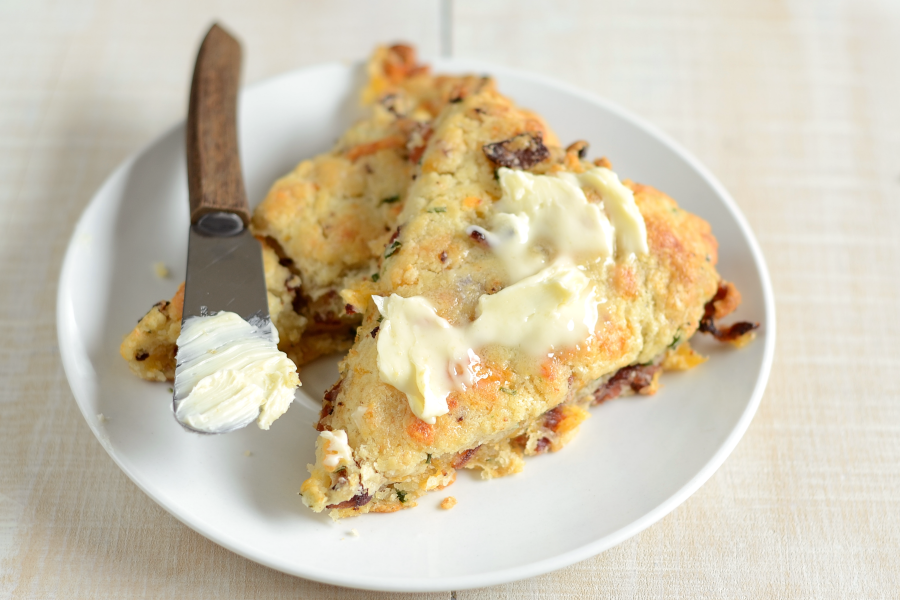 Thank you so much to Lindsay (and KAF) for sharing this delicious recipe with us! Make sure to check out her blog where she shares many more yummy recipes (like this Bacon Cheeseburger Meatloaf).
Printable Recipe
See post on Schnoodle Soup's site!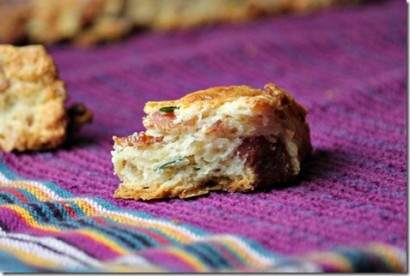 Description
A savory scone sent straight from the breakfast gods.
Ingredients
2 cups All-purpose Flour
1 teaspoon Salt
1 Tablespoon Baking Powder
2 Tablespoons Sugar
4 Tablespoons Very Cold Butter, Cubed
1 cup Freshly Grated Cheddar Cheese
⅓ cups Chives, Chopped
12 slices Bacon, Cooked And Crumbled
¾ cups Cream, Or More As Needed, Plus 2 Tablespoons To Brush On The Scones
Preparation Instructions
Preheat oven to 425ºF. Prepare a baking pan by lightly greasing it or lining it with parchment paper.
In a large bowl, whisk together the flour, salt, baking powder and sugar.
Using your hands, incorporate the butter until mixture is unevenly crumbly. Some of your butter will remain in larger pieces, which is exactly what you're trying to achieve.
Mix in cheese, chives and bacon and make sure they are evenly distributed.
Add ¾ cup of cream and work in with your hands. If the mixture sticks together and you have no remaining crumbs at the bottom of the bowl, do not add more cream. If crumbs remain, add more cream, 1 tablespoon at a time, until the mixture holds together.
Transfer the dough to a floured work surface. Pat dough into a 7" disk and roll until it is about ¾" thick. Transfer the disk to your baking sheet.
Using a knife, cut into 8 wedges and spread apart slightly on the baking sheet. Brush the tops of the scones with additional cream to help them brown while cooking.
Bake for 20– 2 minutes until scones are golden brown.
(Recipe from King Arthur Flour.)


_______________________________________
Newly-married Erica Kastner shares her wonderful recipes and amazing food photography on her blog, Cooking for Seven. She also writes about crafts and posts more of her beautiful photography in her personal blog, EricaLea.com. There really isn't much that this amazing young lady can't do, and we're thrilled she does some of it here.