Weekends are made for sleeping in and for pancakes. Ok, let's be honest, we have a baby, so we are not sleeping in anymore, but we are still making pancakes. My husband, Josh, would be fine eating our Cinnamon Streusel Pancakes every weekend, but I like to try new pancake recipes. I spotted Jenna's (Tasty Kitchen member and fellow Tasty Kitchen Blog contributor Eat, Live, Run) recipe for Lemon Cornmeal Pancakes on Tasty Kitchen and added them to our weekend breakfast menu. They looked so fluffy and delicious, I had a hard time waiting until the weekend to make them.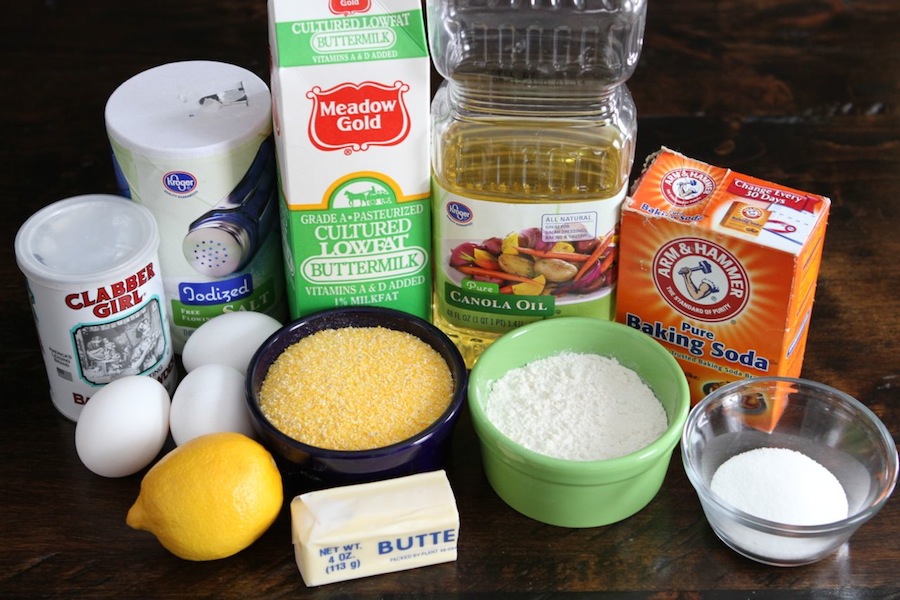 To make the pancakes you need the following ingredients: eggs, buttermilk, cooking oil, flour, sugar, cornmeal, a lemon, baking powder, baking soda, salt, and butter. I bet you have all of the ingredients in your kitchen right now. We did!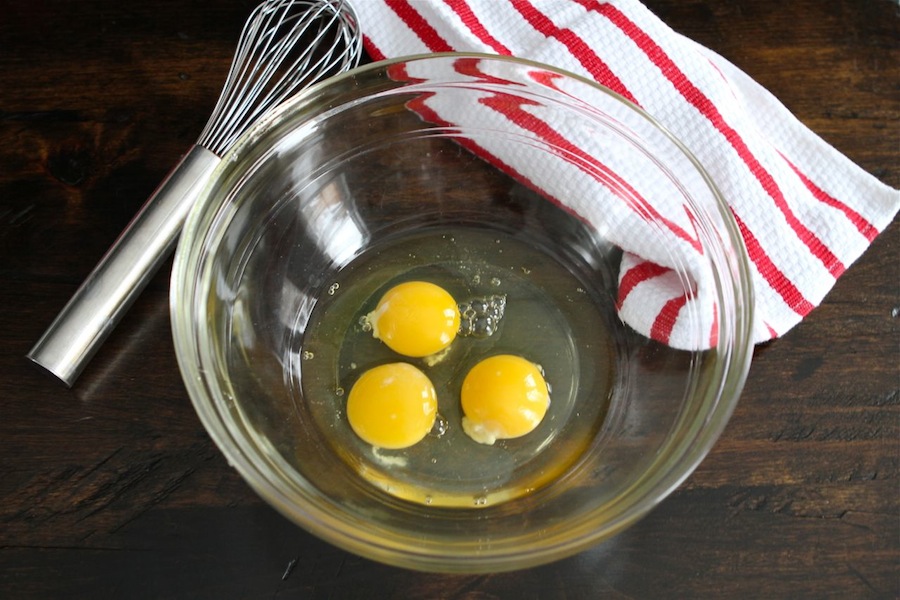 In a large bowl, add the 3 eggs.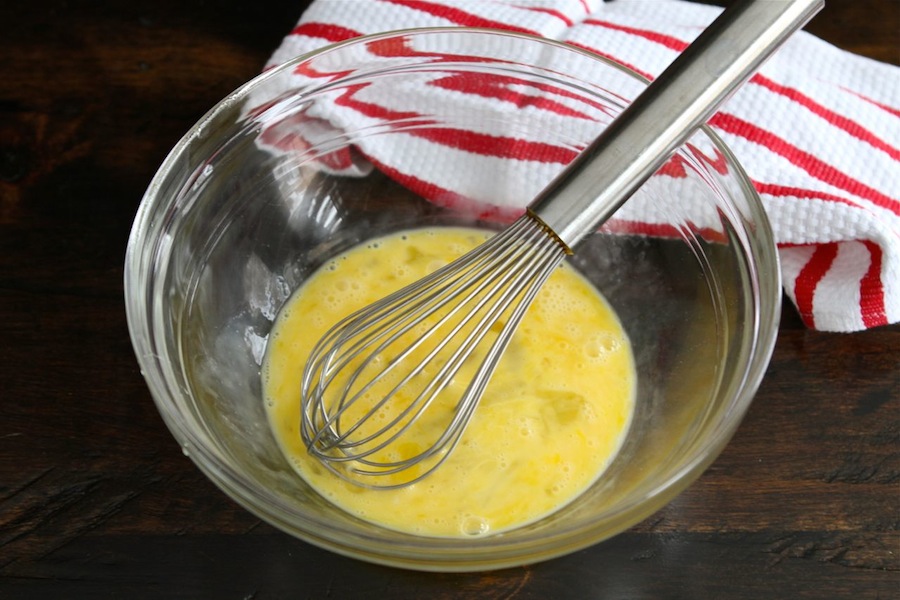 Beat the eggs with a whisk, until smooth.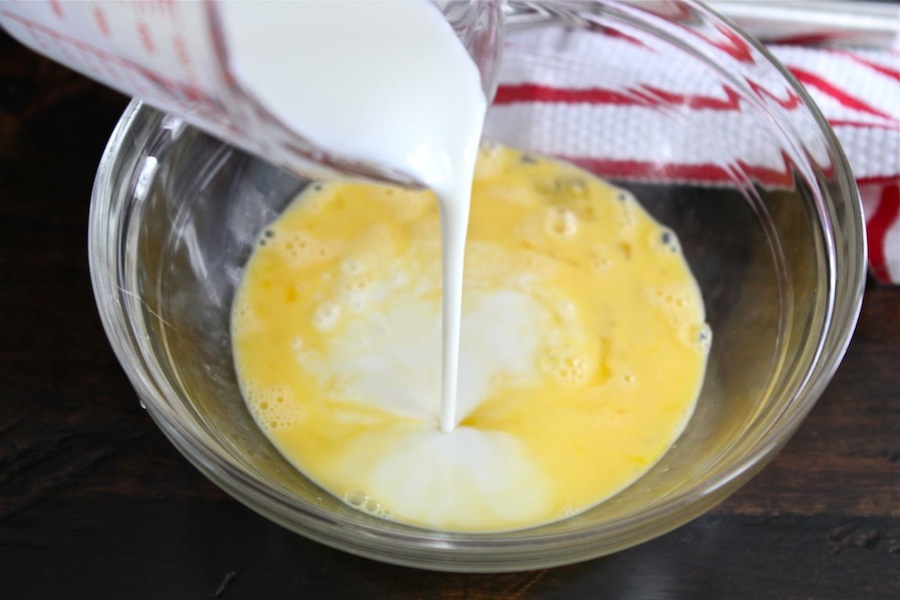 Pour in the buttermilk.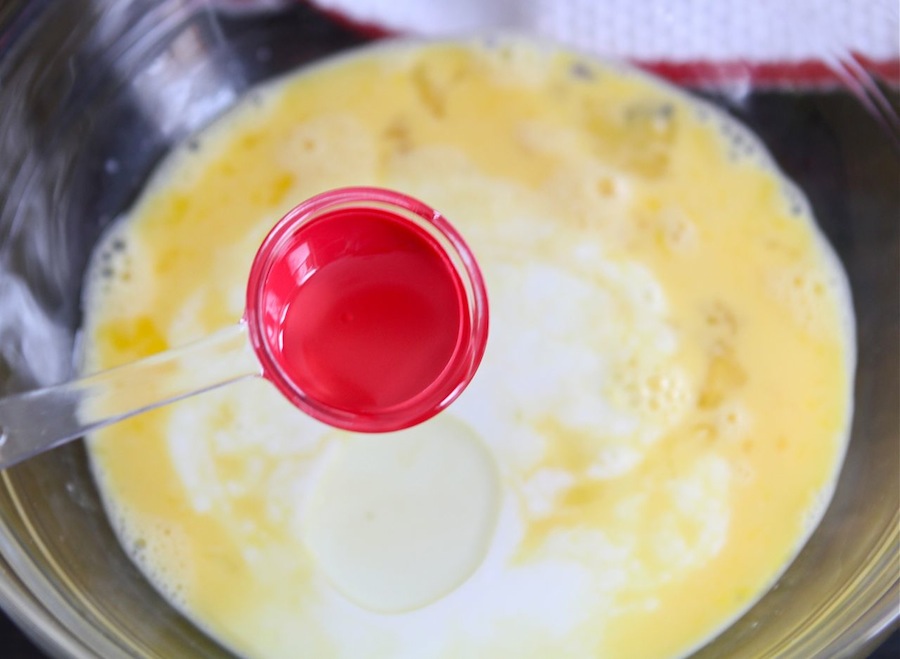 Add the cooking oil and whisk until smooth.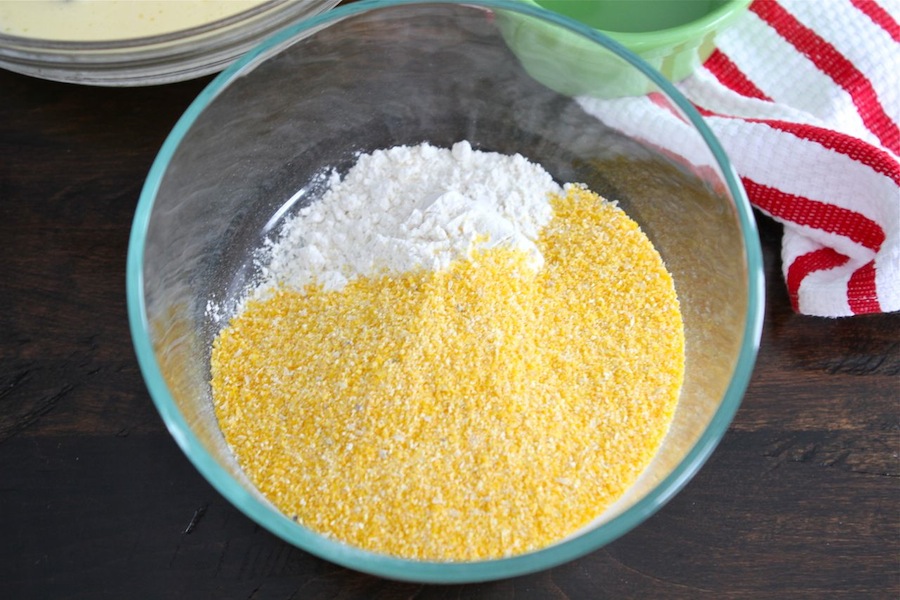 In a separate bowl, combine the flour and cornmeal.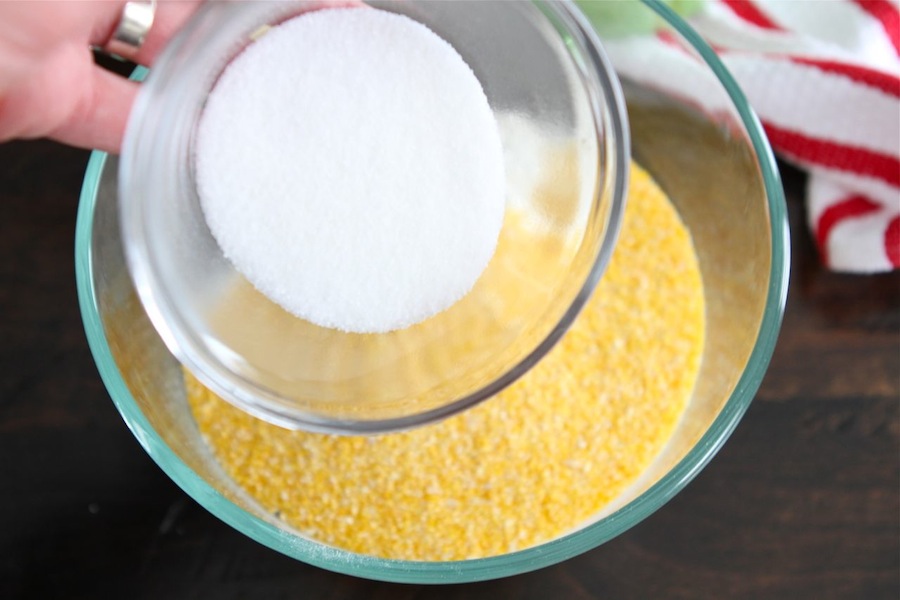 Add in the sugar.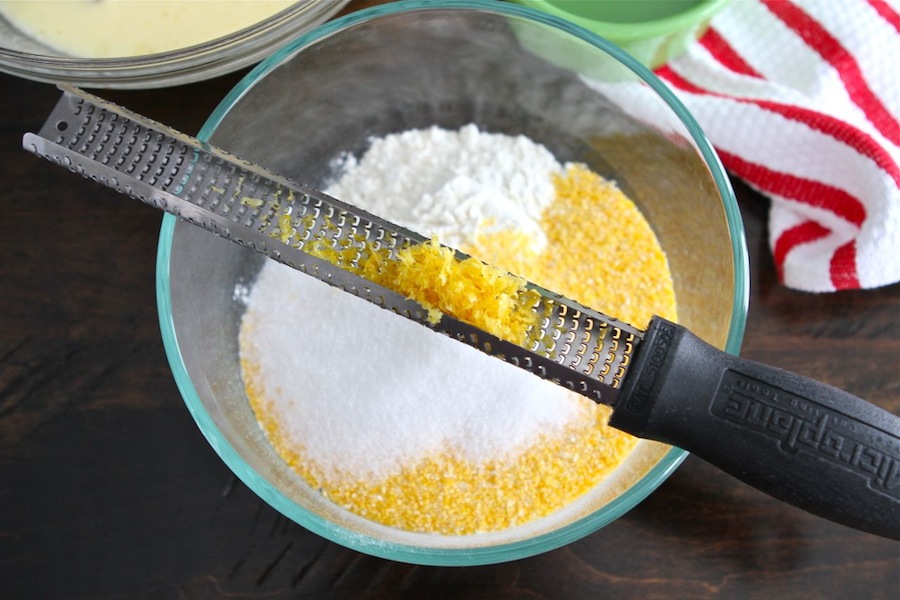 Add in the lemon zest.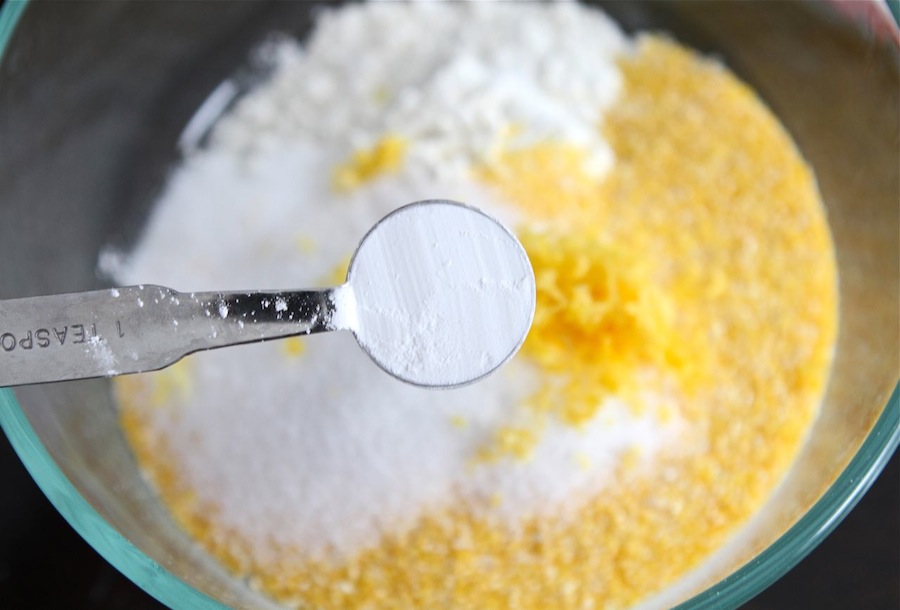 Add in the baking powder, baking soda, and salt.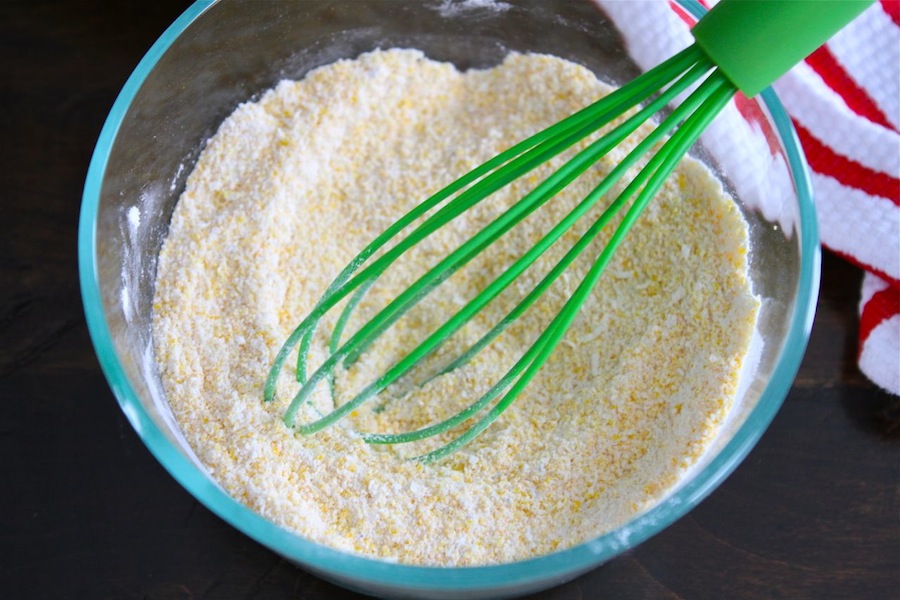 Whisk the dry ingredients together.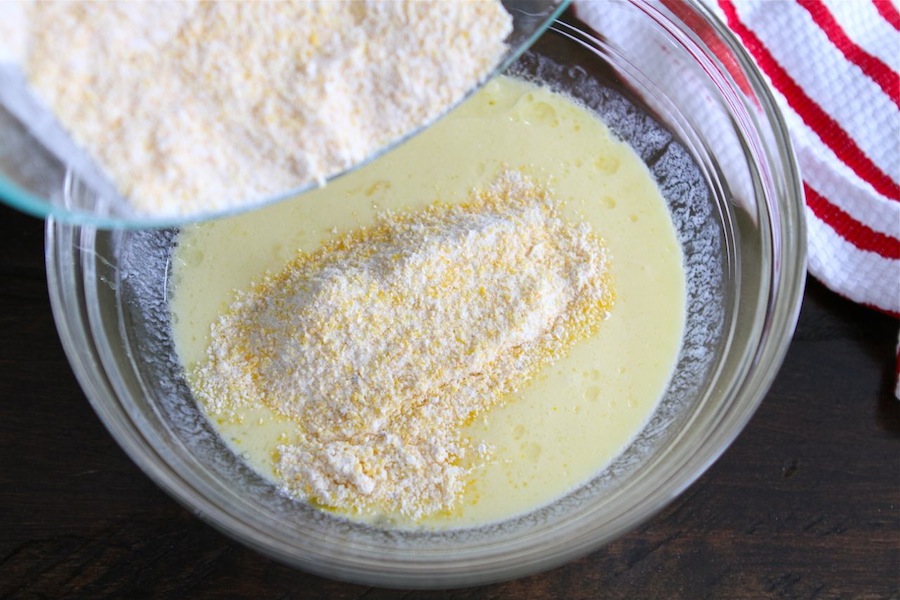 Add the dry ingredients to the wet ingredients. 
Stir until just combined; don't over mix.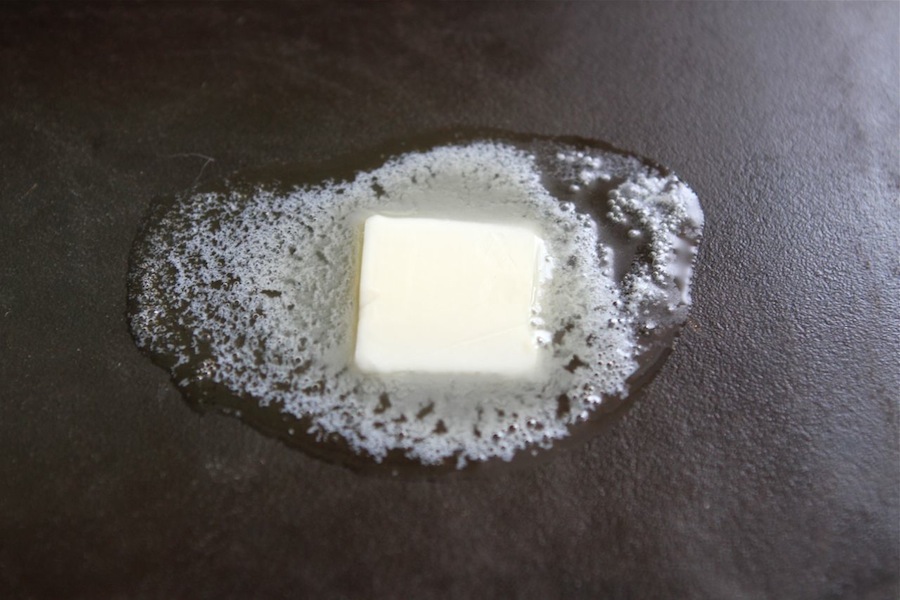 Melt butter over a hot skillet or griddle.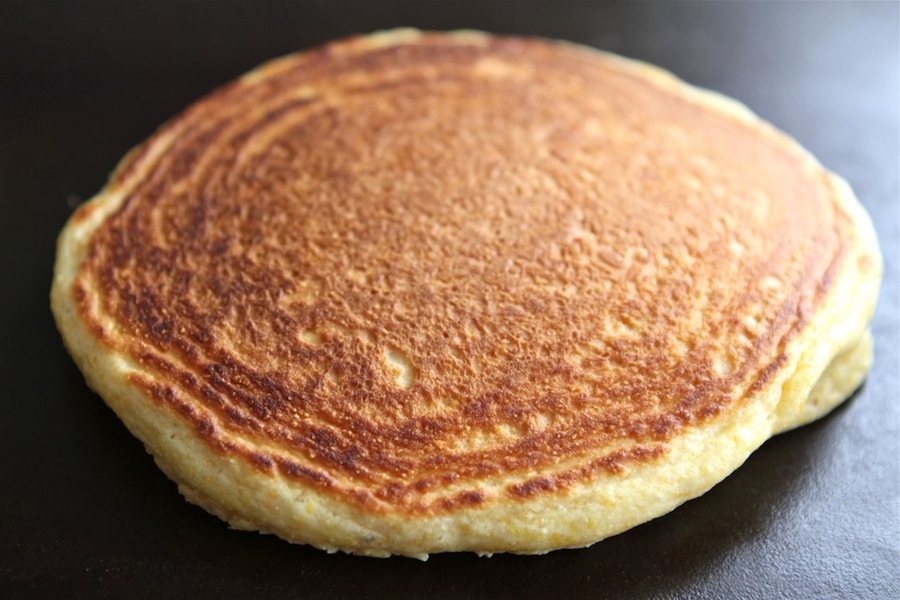 Cook pancakes for 30 seconds on each side. Be careful—they brown quickly.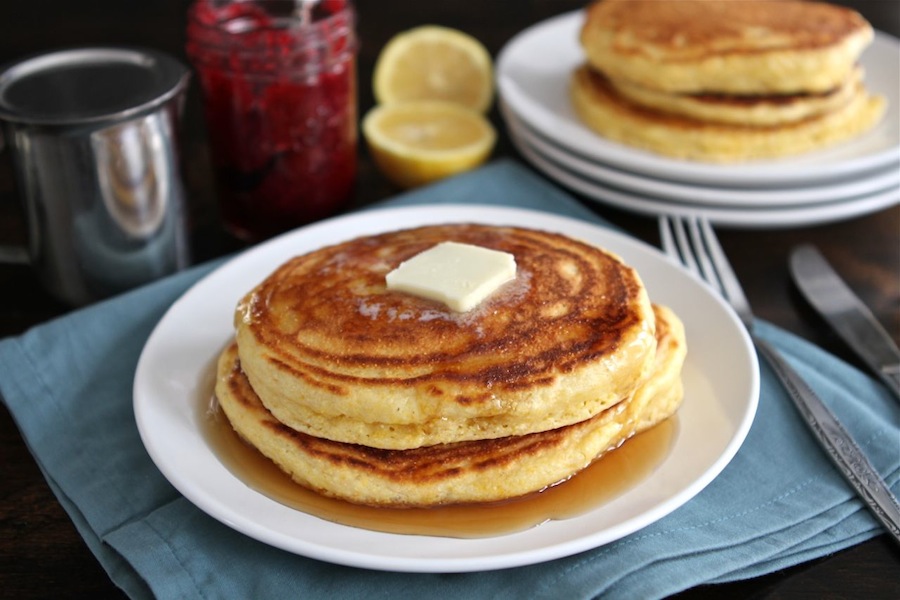 Serve pancakes warm with topping of your choice!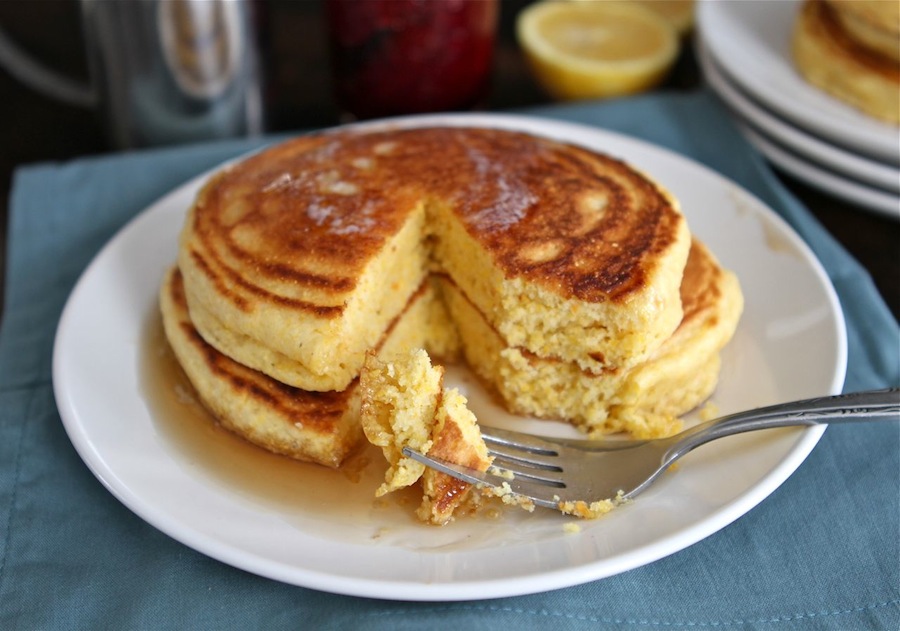 My oh my, are these pancakes good! They are thick, hearty, and have a refreshing hint of lemon, which makes them perfect for spring. We served them with butter and maple syrup, but I am sure they would be great with fresh fruit as well. I think I will try strawberries or blueberries next time. The pancakes are very filling. I wanted to eat a huge stack because they are so tasty, but I could only tackle one. We saved the leftover pancakes and had them for breakfast the next day. They were just as good reheated. 
Thanks Jenna for a wonderful pancake recipe. These Lemon Cornmeal Pancakes are definitely going to make a regular appearance at our house. They are the perfect weekend breakfast treat. Make sure you visit Jenna's blog, Eat, Live, Run, for other fantastic recipes. Be prepared to stay awhile, her site is filled with deliciousness! 
Printable Recipe
See post on EatLiveRun's site!
Description
These pancakes are the true breakfast of champions.
Ingredients
3 whole Eggs
1 cup Buttermilk
2 Tablespoons Cooking Oil
½ cups Flour
2 Tablespoons Sugar
1 cup Cornmeal
1 whole Lemon, Zested
1-½ teaspoon Baking Powder
½ teaspoons Baking Soda
¼ teaspoons Salt
Butter, For Cooking Pancakes
Preparation Instructions
Beat the eggs in a large bowl. Add the buttermilk and oil and beat until well blended.
In another bowl, combine the flour, sugar, cornmeal, lemon zest, baking powder, baking soda and salt. Whisk together well then add dry ingredients to wet ingredients and mix only until just combined.
Melt butter on a hot skillet then cook pancakes for about 30 seconds each side. Be careful—they brown quickly!


_______________________________________
Maria and her husband Josh (who she affectionately refers to as her "dough boy") blog at Two Peas and Their Pod. They've been featured on Saveur, Eatocracy, Gourmet Live, Glamour, and the Los Angeles Times, to name just a few. They'd also just recently added a little pea to their pod. We're so glad to have them here!