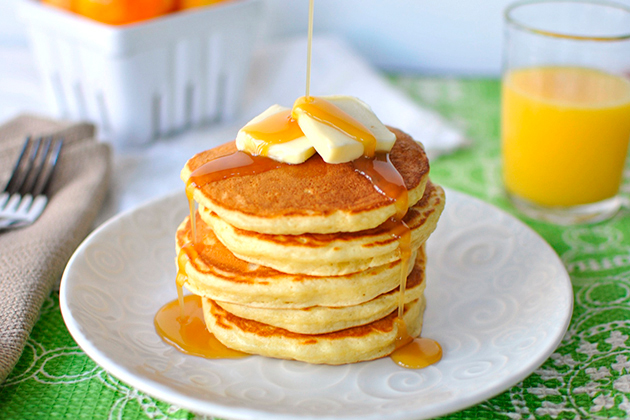 Right about now is when we all start to see neighbors hanging Christmas Lights outside, long checkout lines at Target, and grocery stores stocking up on cartons of eggnog. As many of you know, eggnog is a thick, rich and delicious drink that's commonly (but not always) spiked with bourbon, rum or brandy and then garnished with a little sprinkle of grated nutmeg on top. A classic beverage that has always been just a beverage—until it was made into pancakes.
What made me fall head first in love with TK member Kita's recipe for Eggnog Pancakes was that not only did she spike her pancakes with eggnog, but she also spiked the maple syrup with eggnog! So if you're planning to make Erica's Homemade Eggnog from the previous post, you might want to whip up enough to make these amazing holiday breakfast treats. These pancakes have all the characteristics of the classic drink, resulting in light and fluffy pancakes that are simply amazing.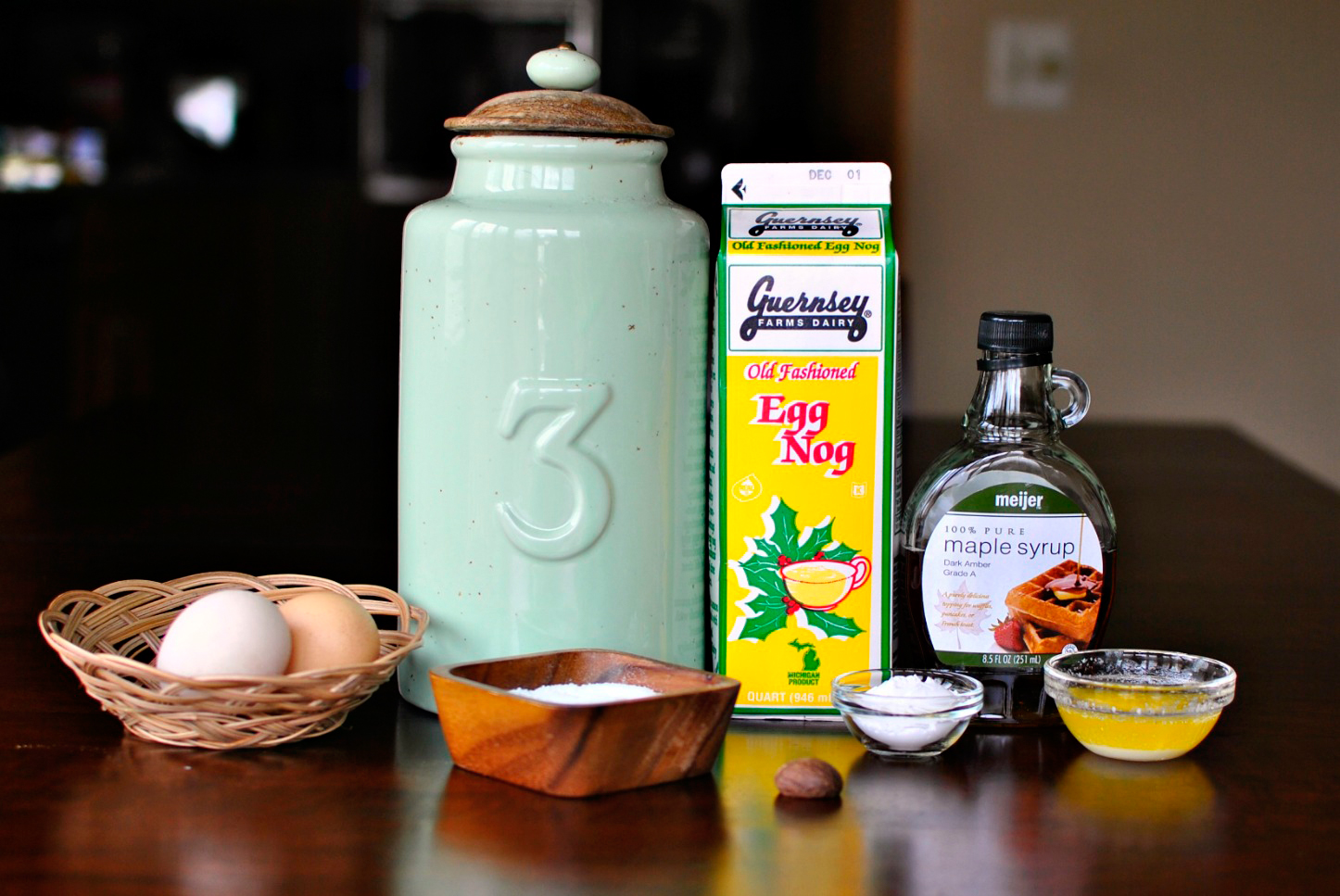 To make these fantastically light and fluffy pancakes you'll need: flour, salt, baking powder, nutmeg, eggs, eggnog, melted butter and syrup.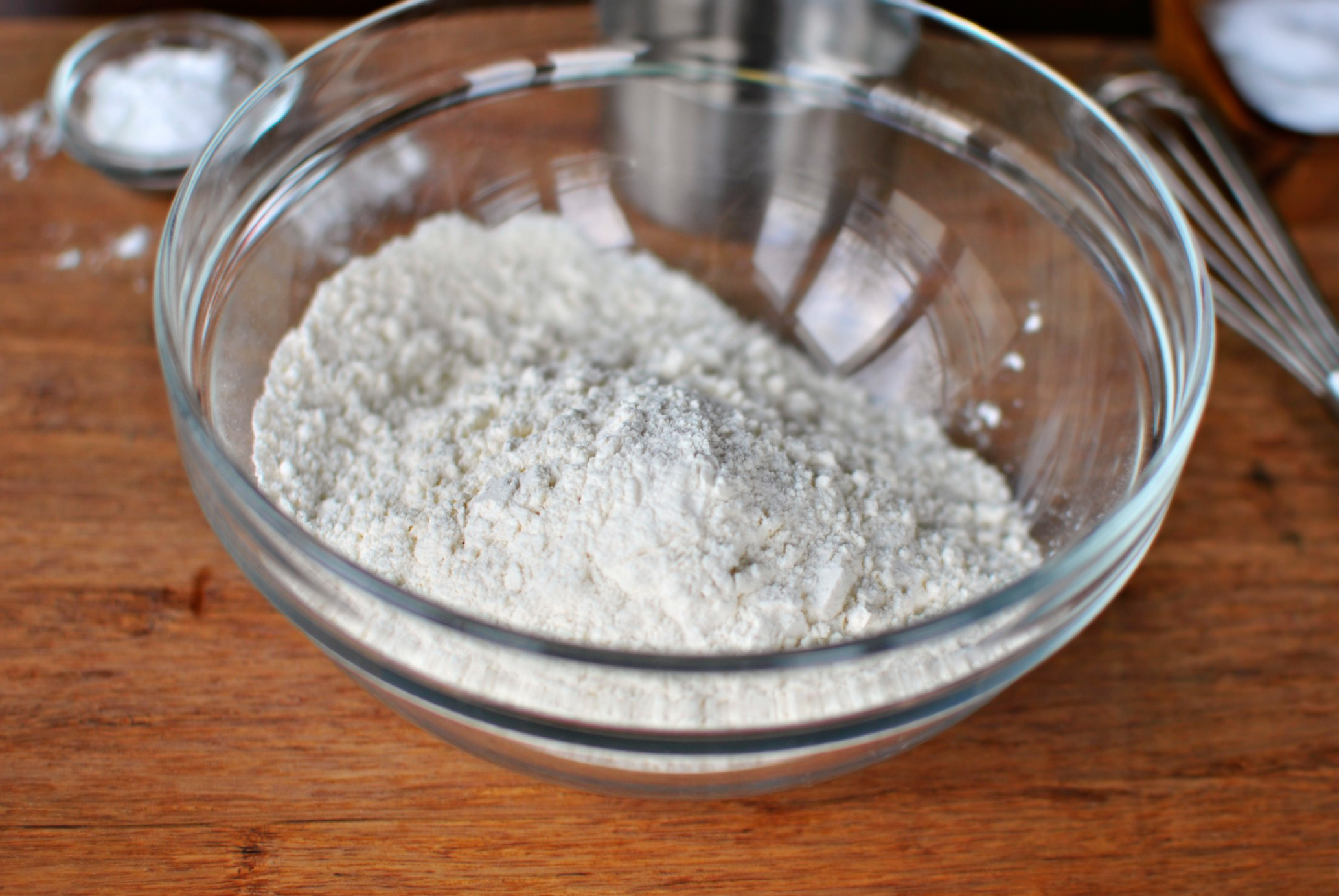 Start by adding 2 cups of all purpose flour into a medium bowl.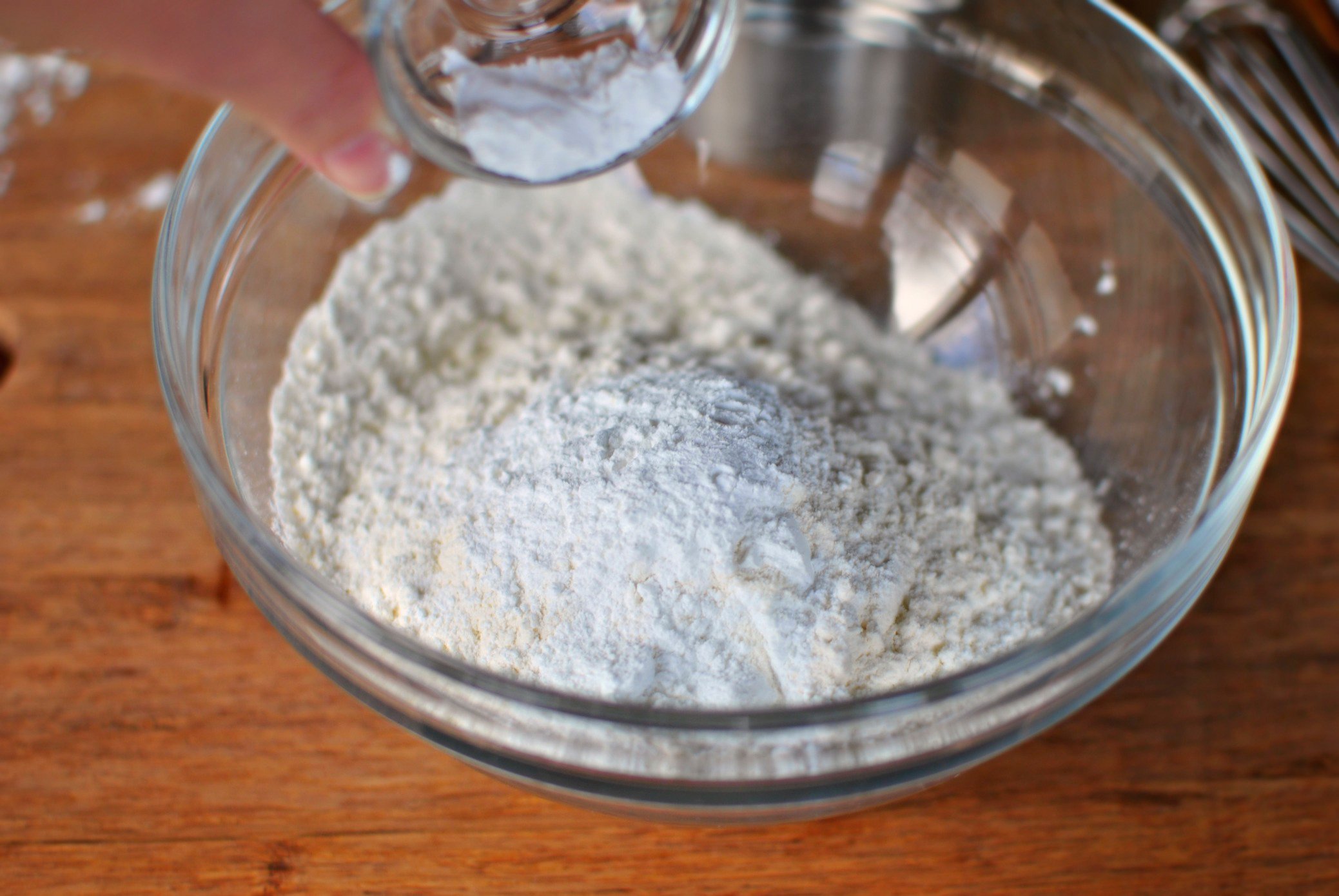 Measure and add in the 4 teaspoons of baking powder. This helps the pancakes achieve their fluffiness.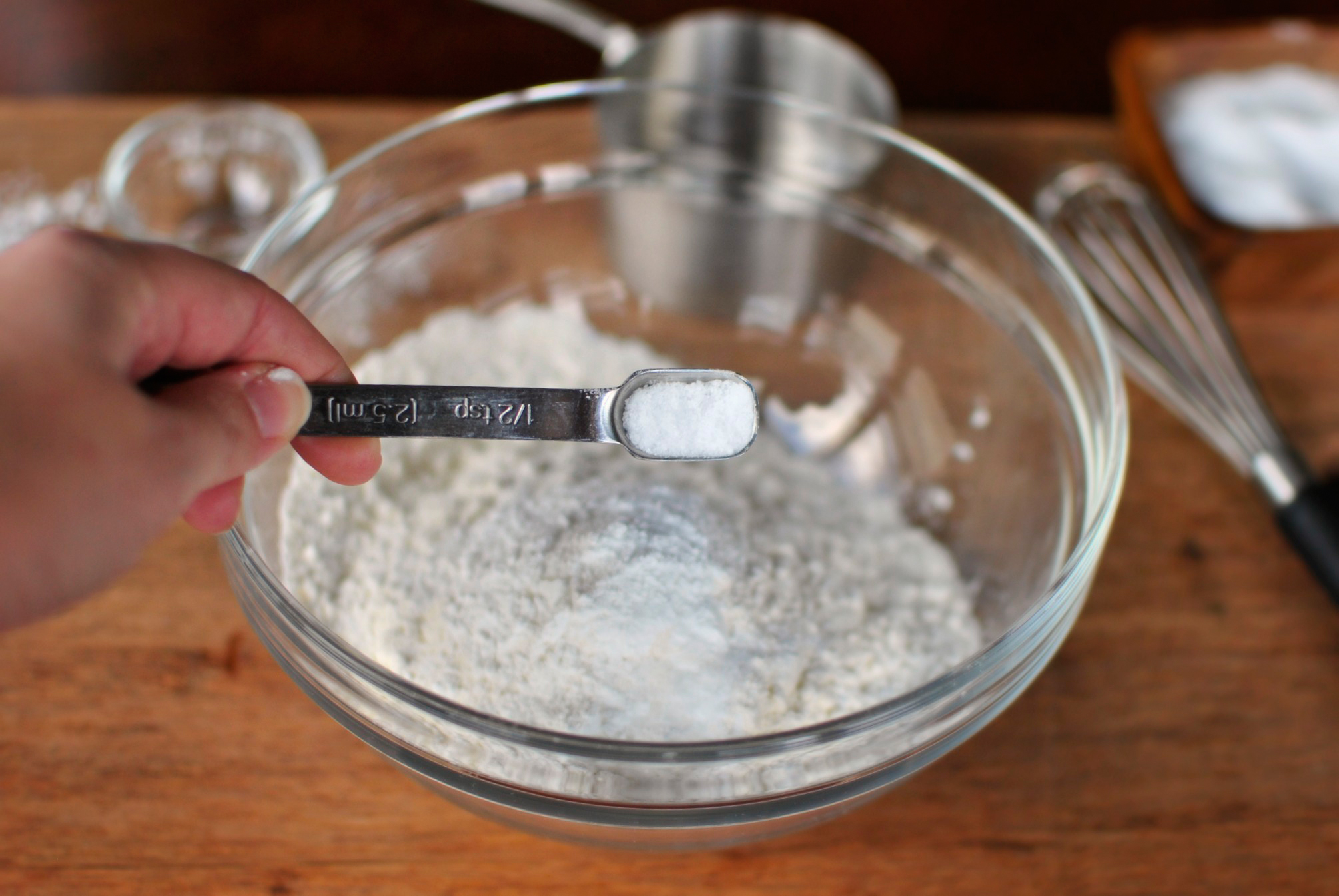 Add in the half teaspoon of salt.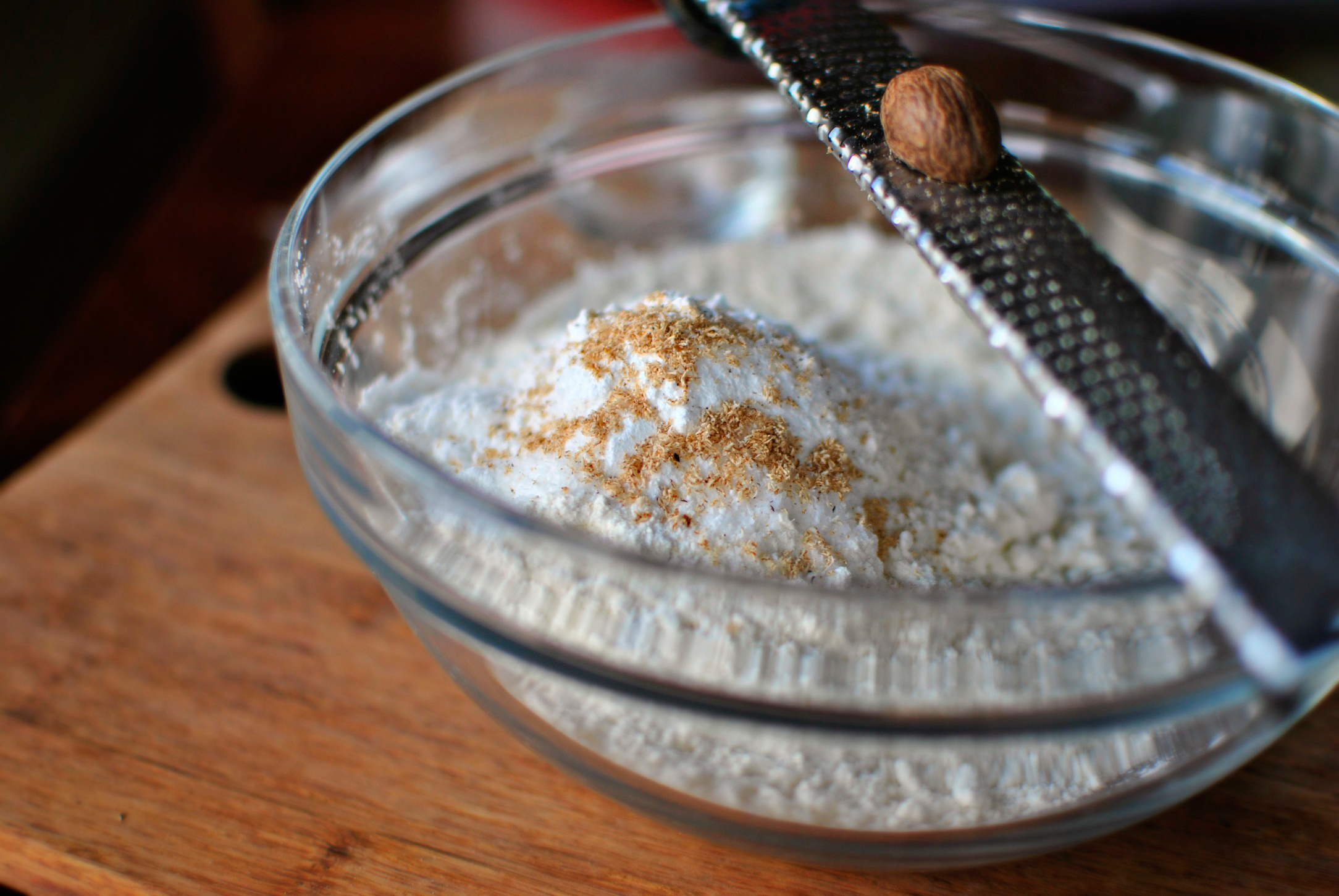 Then lastly, grate in 1/4 teaspoon of fresh nutmeg.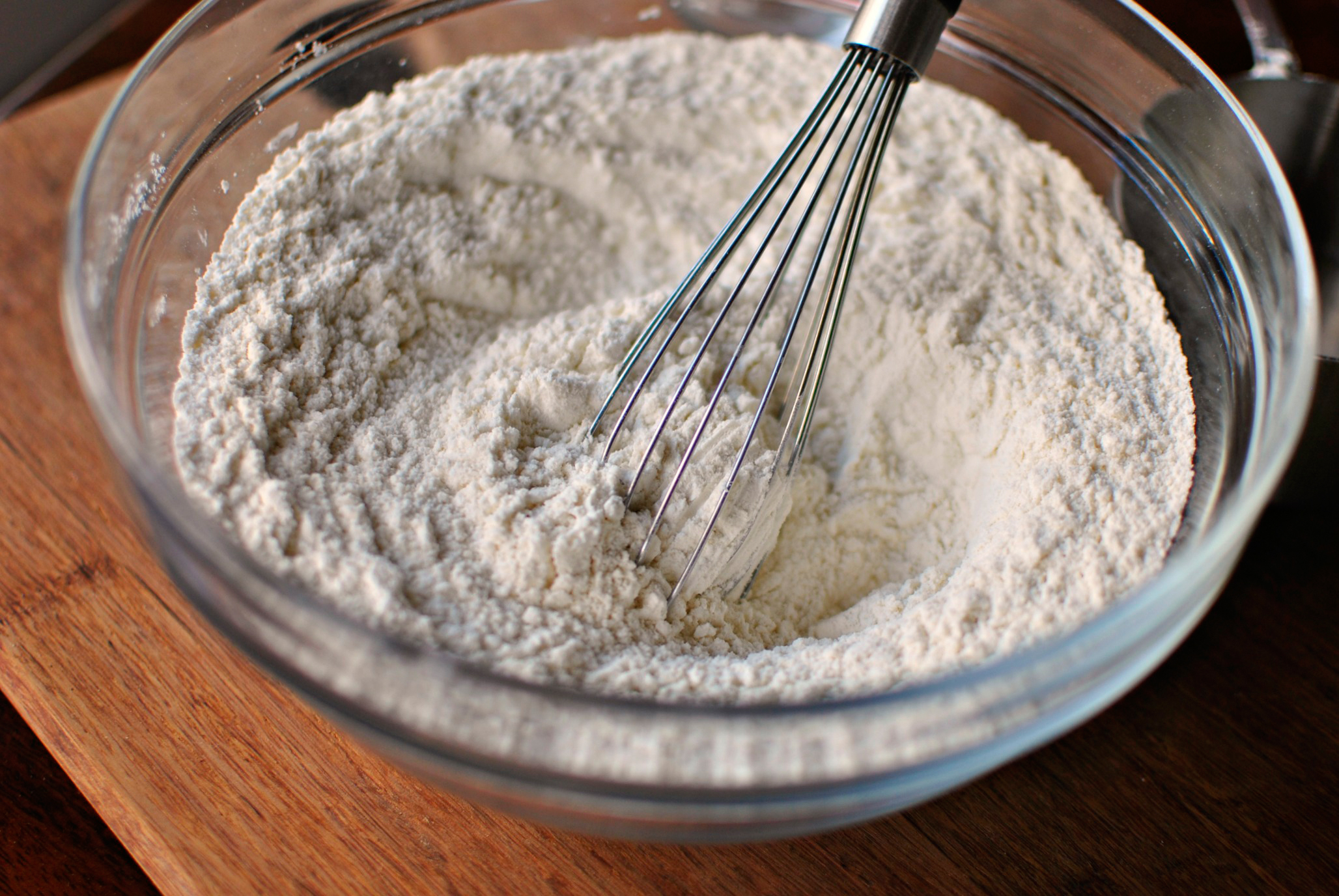 Give all that a good stir or whisk before scooting it off to the side.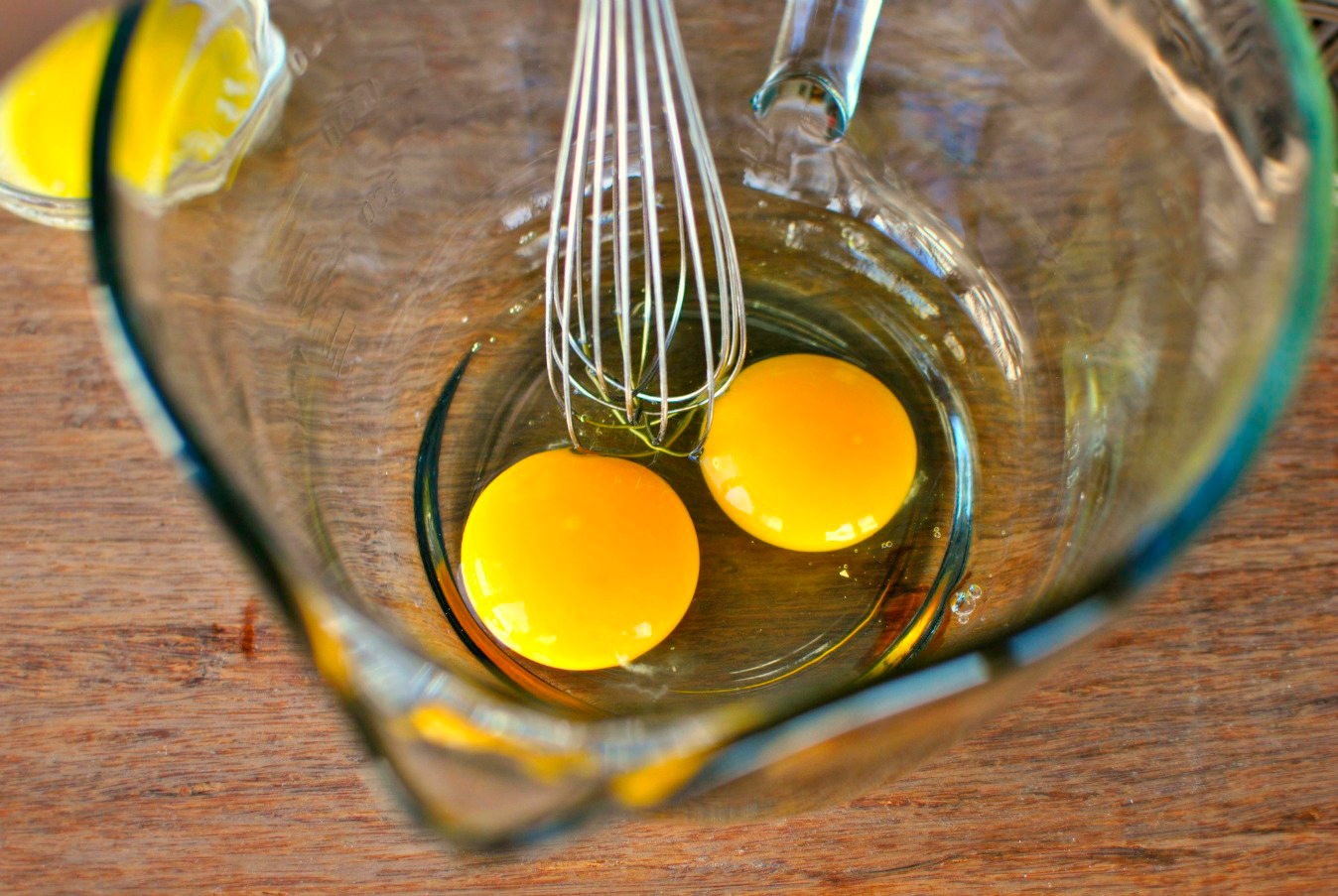 In a large bowl, crack two large eggs.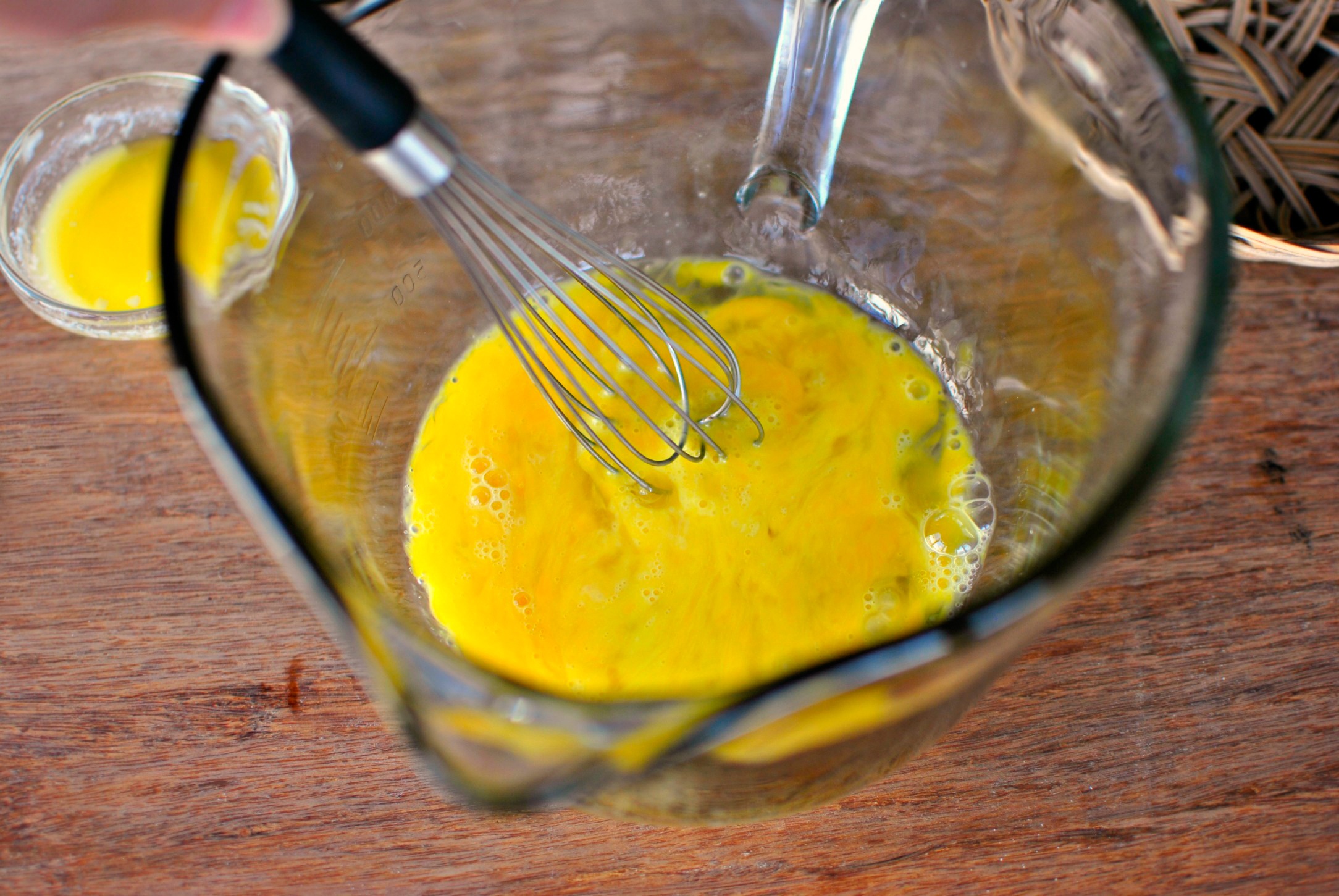 Then with a wire whisk, beat them up a bit.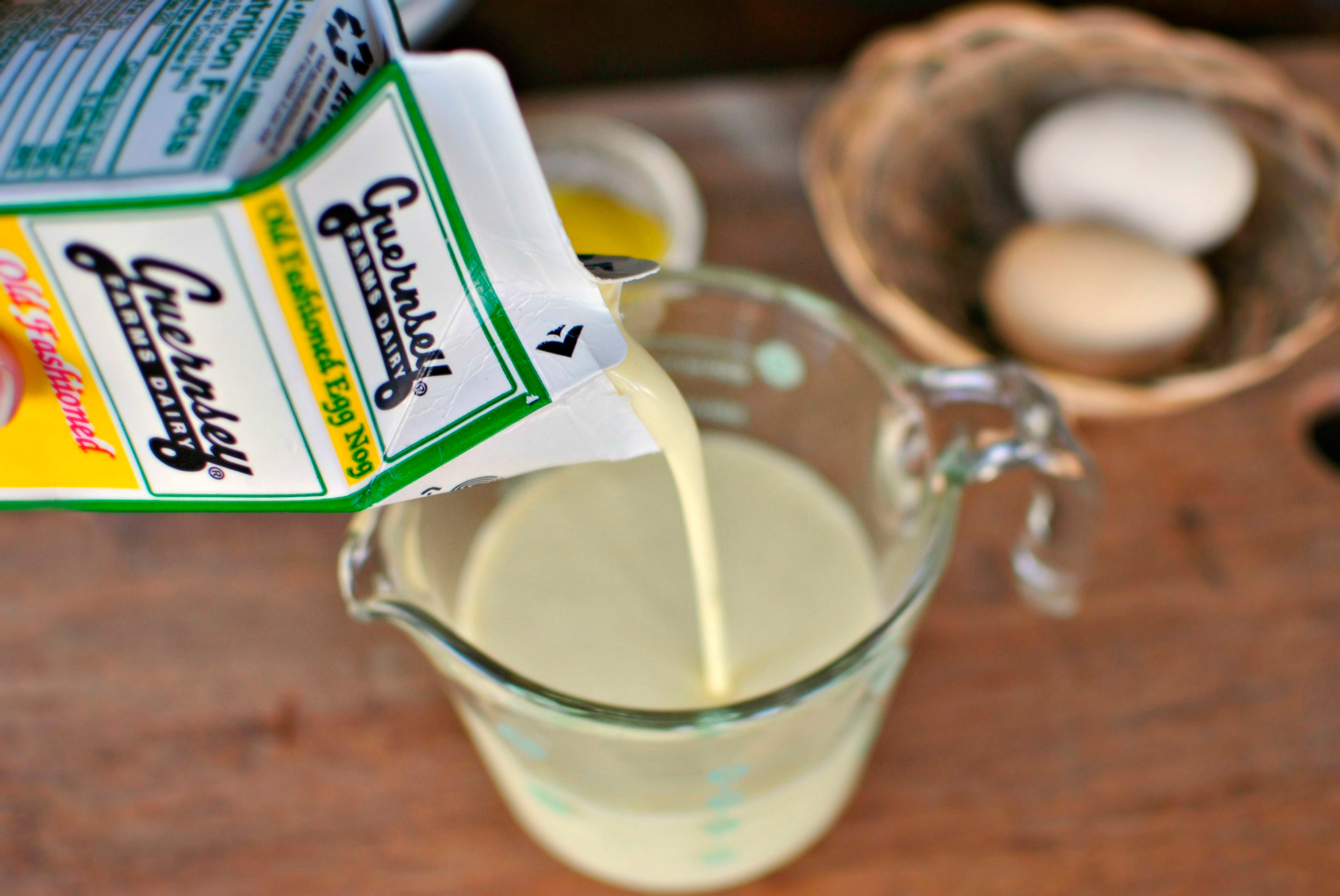 Now measure out a cup and a half of eggnog.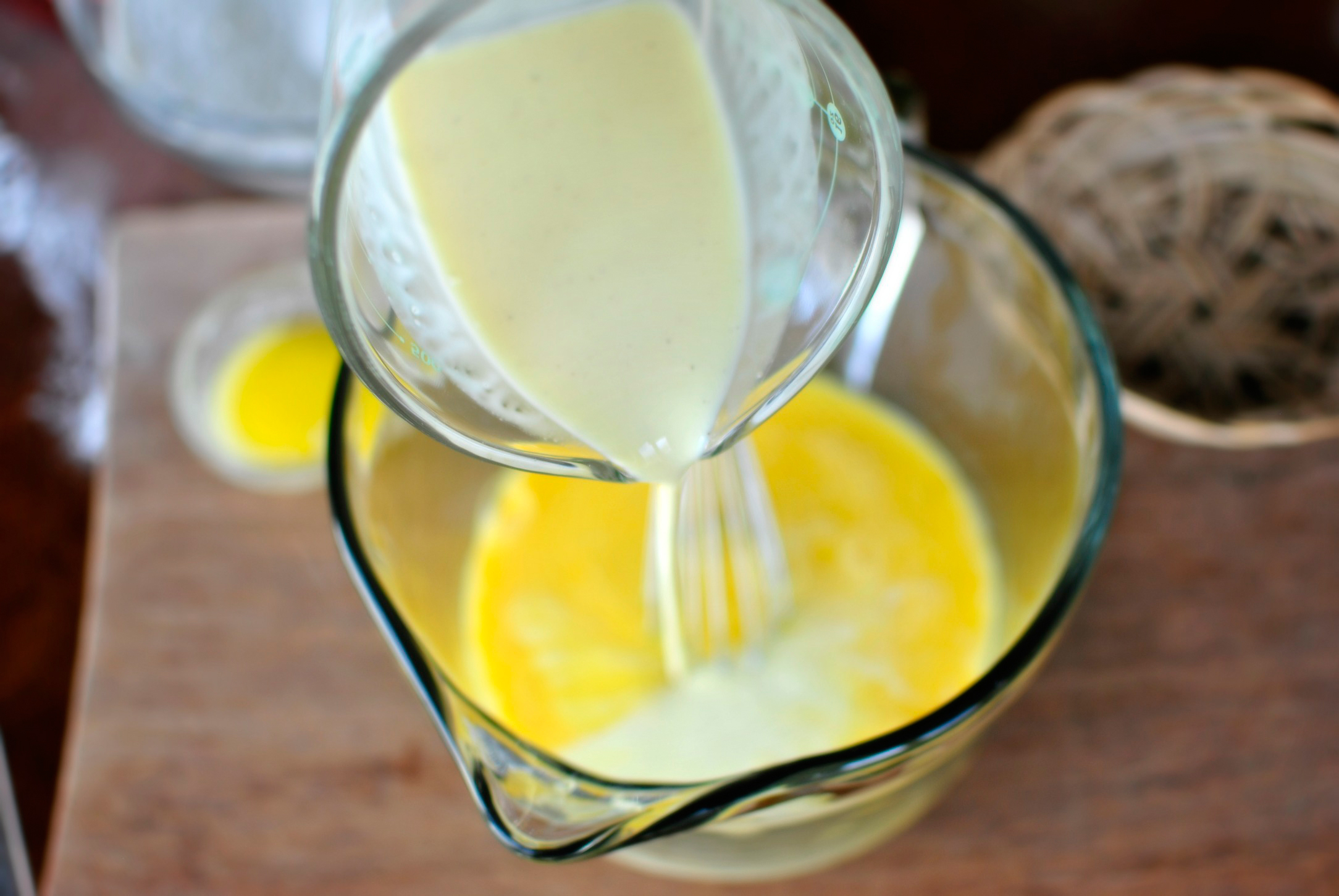 Pour the eggnog into the bowl with the beaten eggs. Hmmm. I wonder what would happen if you in fact did spike these with bourbon?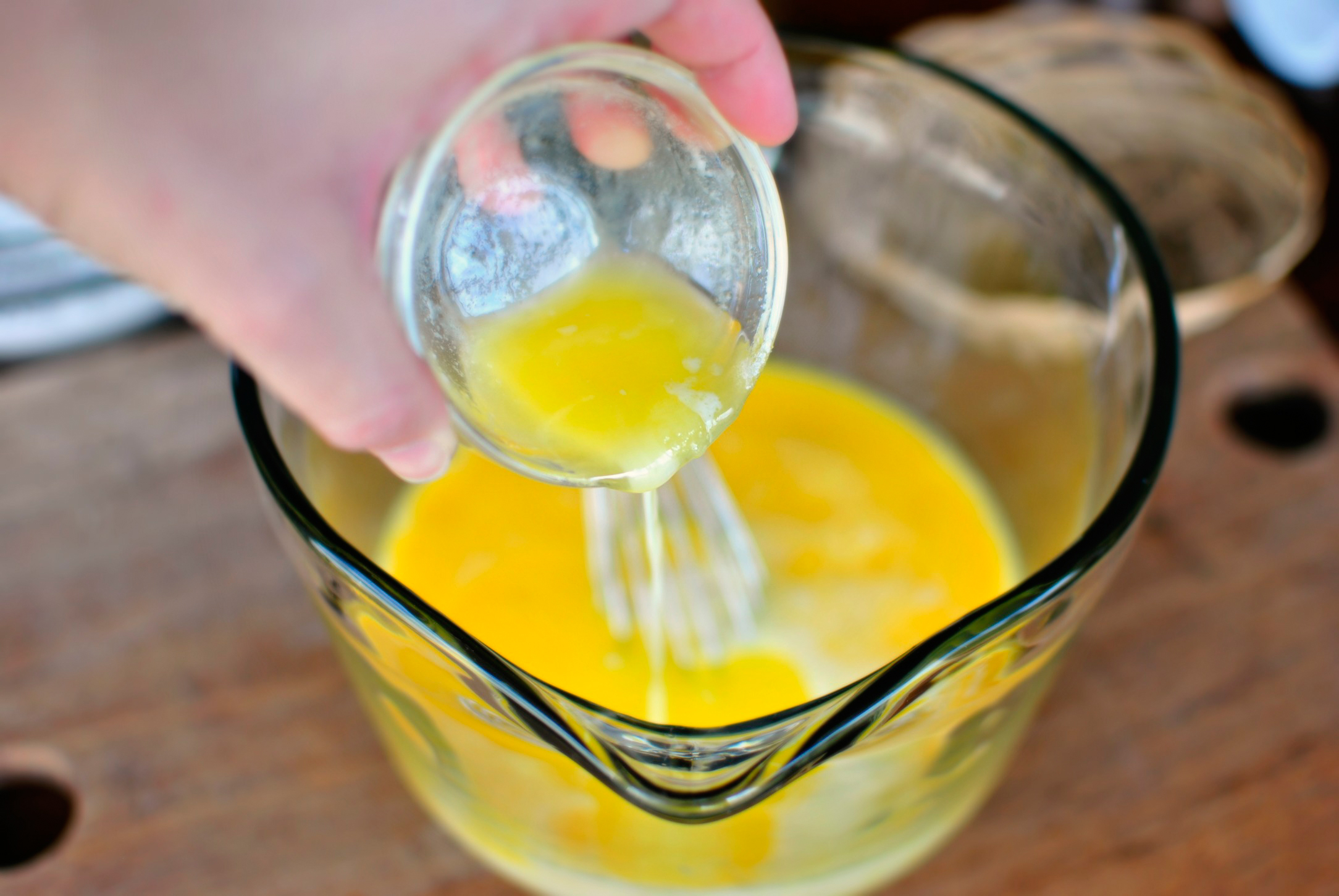 Add in the two tablespoons of melted butter.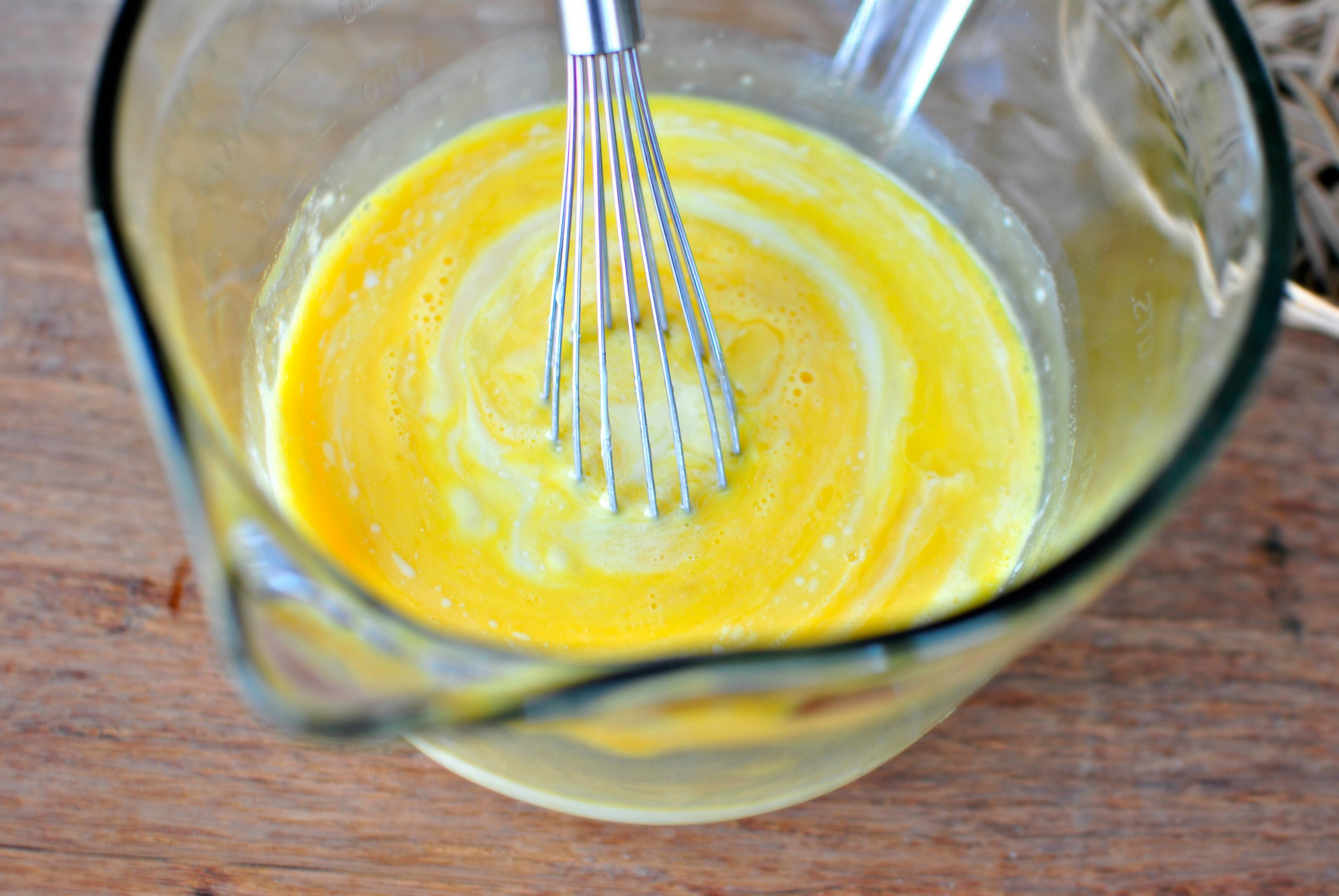 Whisk those ingredients until combined.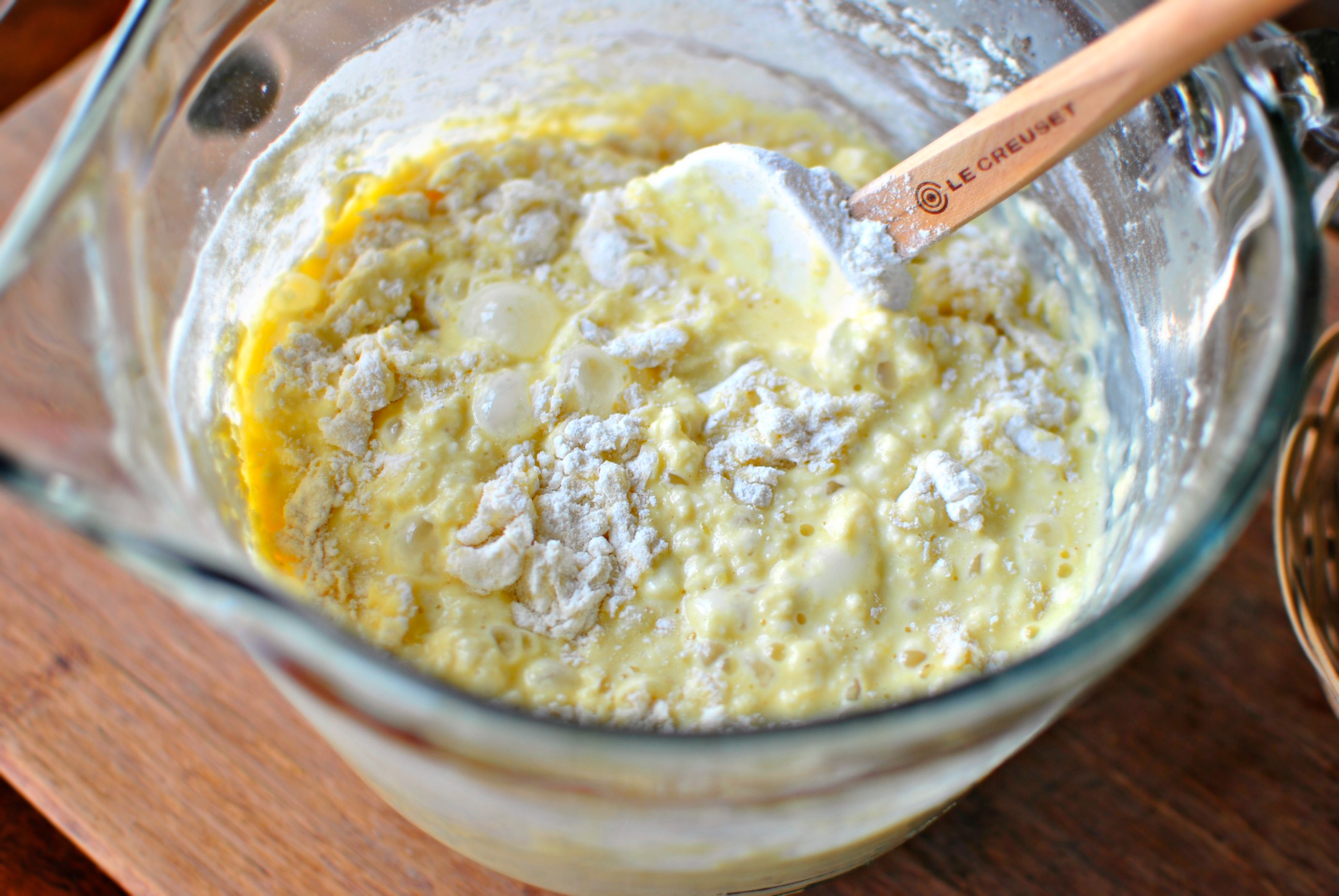 Add in the dry ingredients and fold them in until there are no longer any large clumps. Be careful not to over-mix.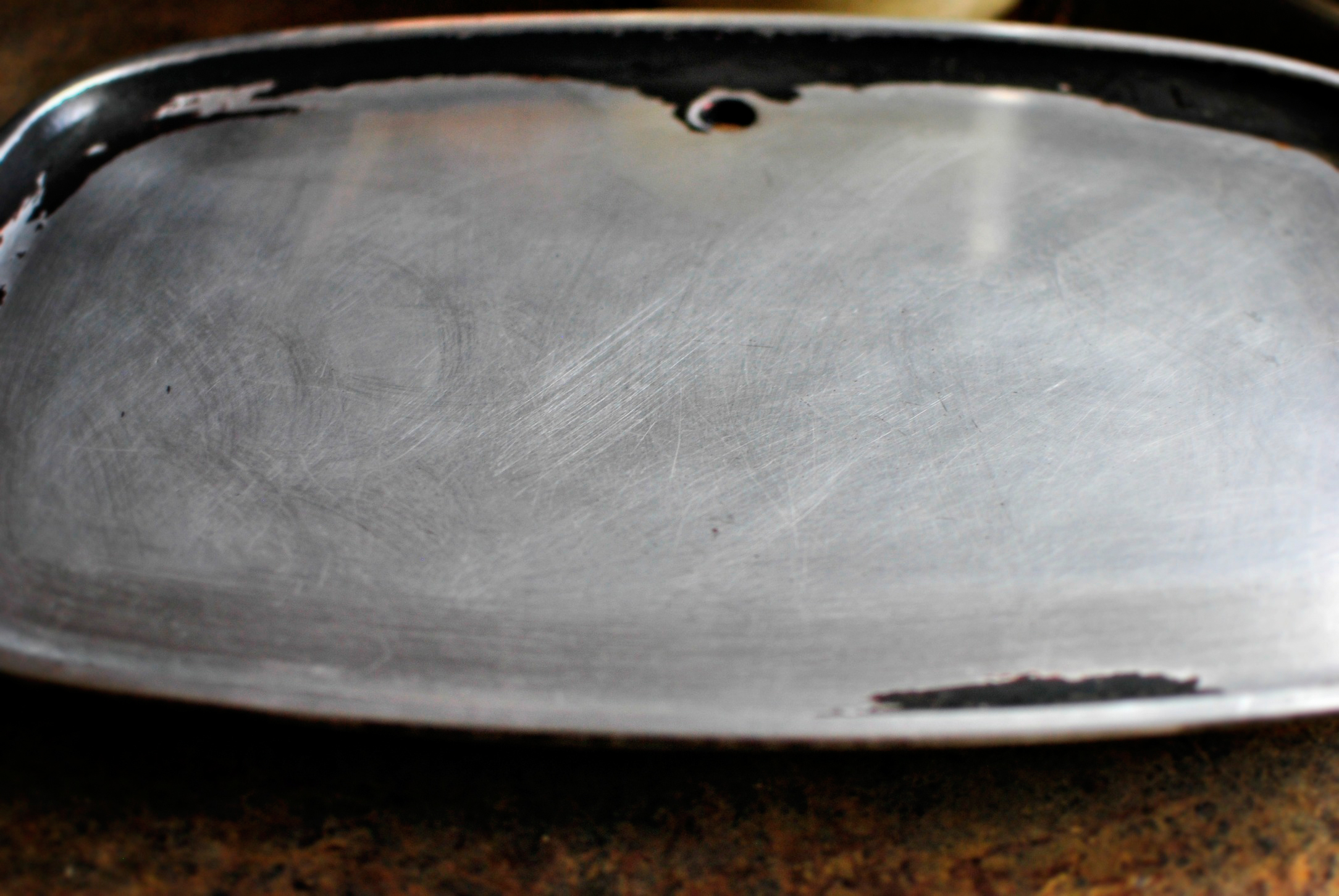 Meanwhile, preheat your griddle or large skillet. My griddle has a special setting just for pancakes which is 375ºF, so adjust your stove or griddle accordingly. I also lightly greased my griddle so the pancakes wouldn't stick.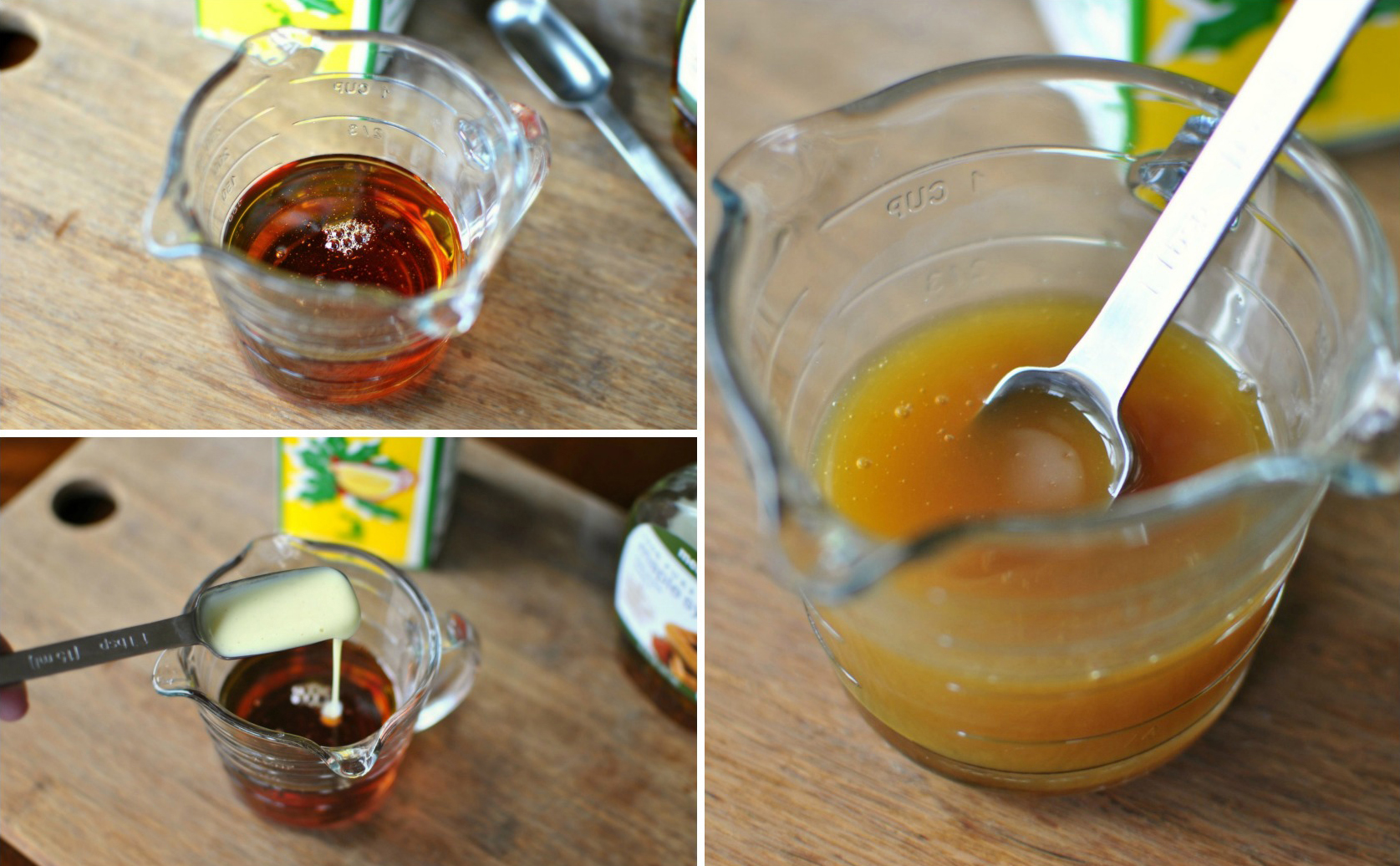 While my griddle was preheating, I made Kita's syrup. It's super simple, just a half cup of real maple syrup and two tablespoons of eggnog. Yup, I can't even begin to tell you how delicious this is.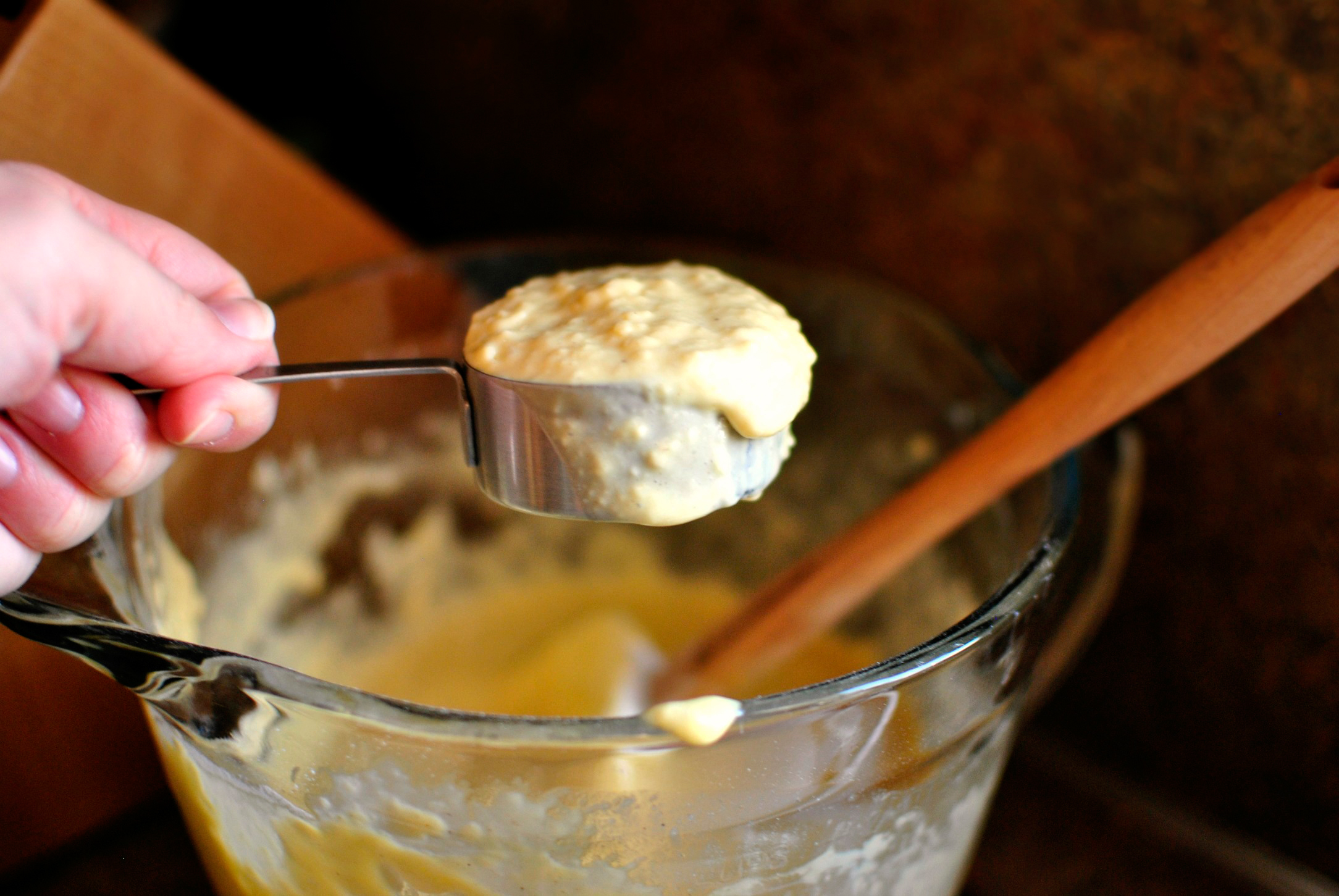 Now that the griddle is preheated, you'll want to measure out 1/4 cup of the pancake batter.
And slowly pour it onto the griddle, spacing each pancake an inch apart.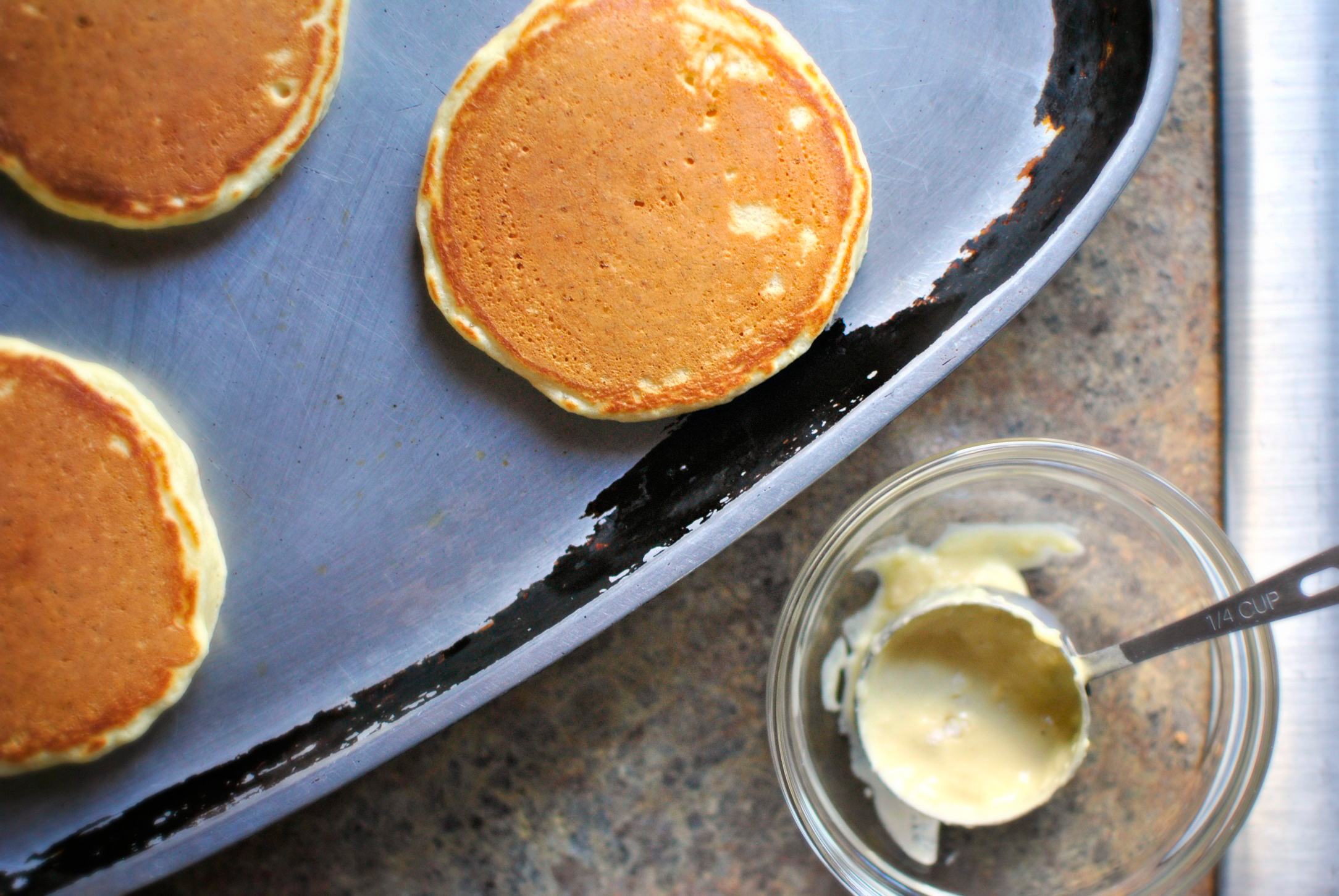 Once the bottoms are golden and the air bubbles in the center pop and no longer re-fill, it's time to flip. Once they are cooked, I keep the pancakes warm on a rimmed baking sheet in a 200ºF oven. This will keep them all nice and toasty while you make the remainder of the pancakes.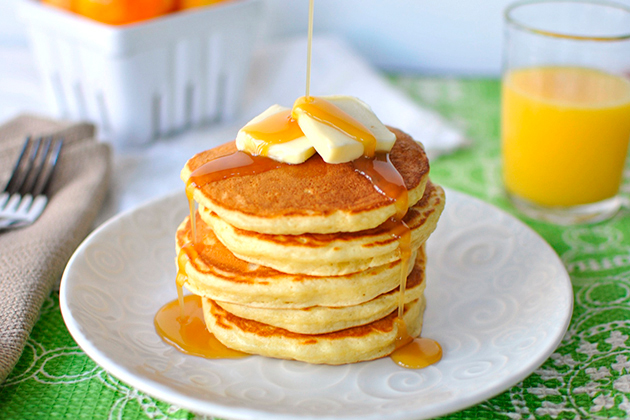 Now all that's left to do is stack, top with butter and drizzle on that amazing syrup!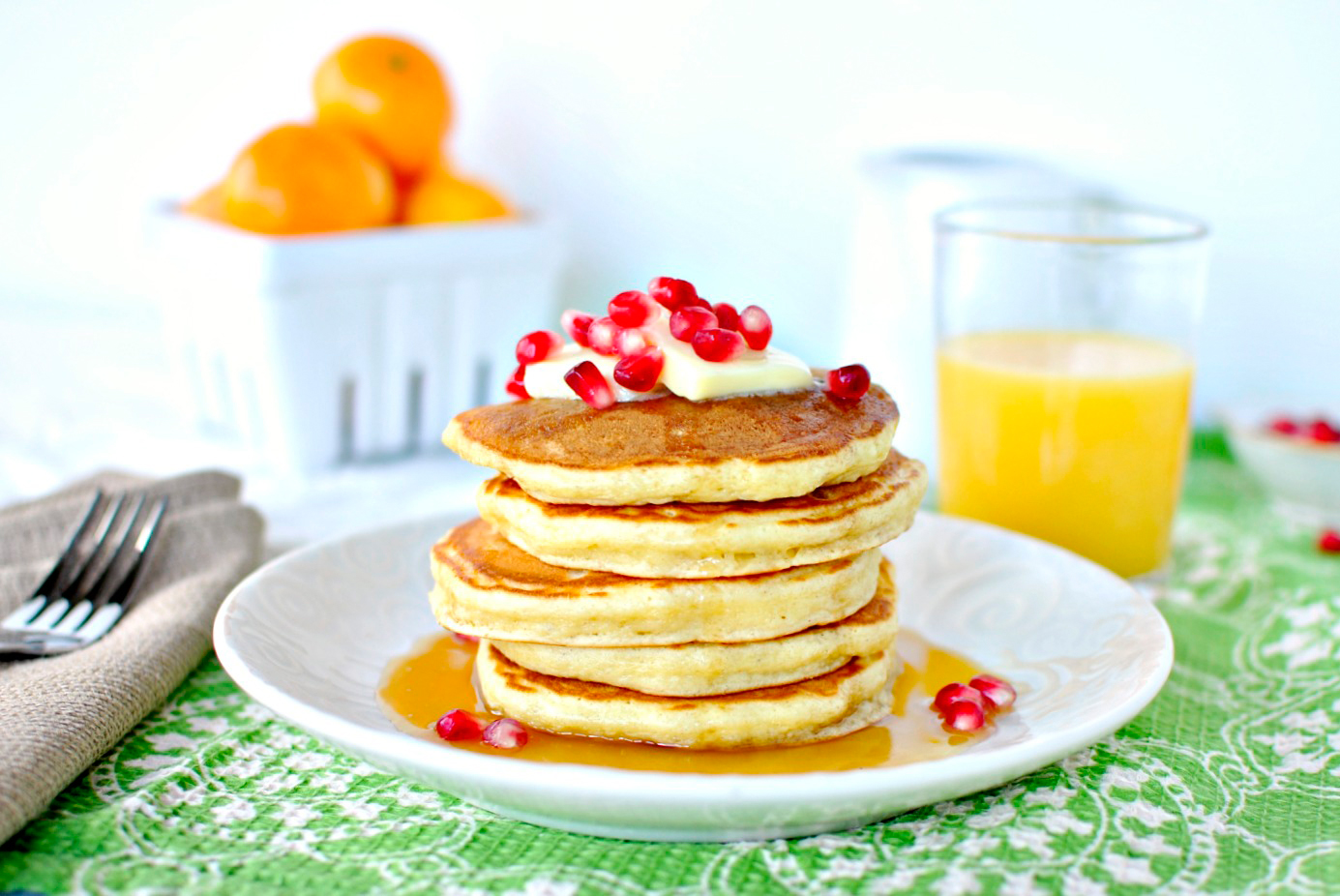 I added a little pomegranate seeds on mine for color and tartness, but that's totally optional.
These pancakes are not only light and fluffy but they taste wonderfully of eggnog, which will get you all excited for the upcoming holidays. I promise you these eggnog pancakes are amazing. They're as fool-proof as they are scrumptious and will definitely make for an excellent satisfying breakfast.
A huge 'thank you' to Kita for sharing this delicious pancake recipe with us. For more of Kita's wonderful and inventive recipes and her beautiful photography, check out her blog Pass the Sushi. You can also find them right here in her Tasty Kitchen recipe box.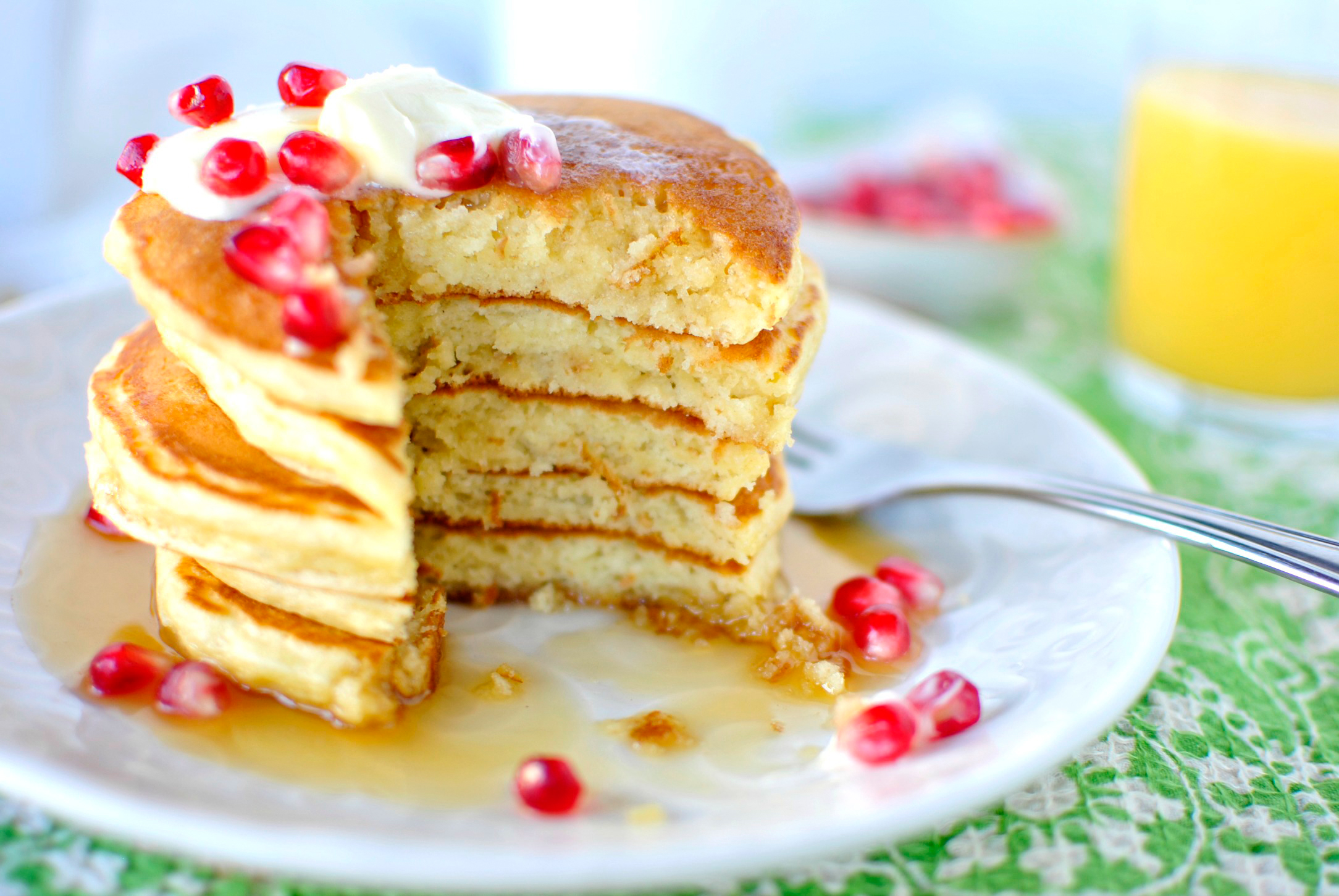 Printable Recipe
See post on passthesushi's site!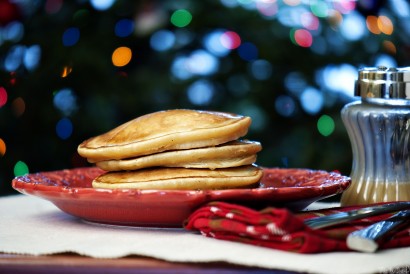 Description
Eggnog pancakes to make any morning feel like the holidays.
Ingredients
2 cups Flour
4 teaspoons Baking Powder
½ teaspoons Salt
¼ teaspoons Freshly Grated Nutmeg
2 whole Eggs
1-½ cup Eggnog, Plus 2 Tablespoons, Divided
2 Tablespoons Butter, Melted, Plus More Butter To Serve
½ cups Syrup
Preparation Instructions
Preheat a griddle to medium-high heat or get a skillet and start warming it over medium-high heat.
In a medium bowl combine the flour, baking powder, salt and nutmeg. Set aside.
In another bowl, beat eggs, 1 1/2 cups eggnog and butter. Fold in the dry ingredients just until moistened and no large lumps remain. Don't overmix the batter.
Spray your pre-heated griddle or skillet with cooking spray. Pour batter by 1/4 cupfuls onto the griddle. Turn over the pancakes when bubbles form on top and they turn light golden brown around the edges and bottom. Flip once and cook until the other side is golden brown, 3-4 minutes.
Whisk syrup and remaining 2 tablespoons eggnog together and pour over hot pancakes along with additional butter.
Adapted from Allrecipes.com.


_______________________________________
Laurie is the force behind Simply Scratch, a blog that documents her efforts to find and create recipes that are made simply from scratch. (We think it's sweet that her mother-in-law helped her set up her blog and get started.) We love her recipes; they're not just tried and true, but they look gorgeous as well. Check out her blog and you'll become a fan too.