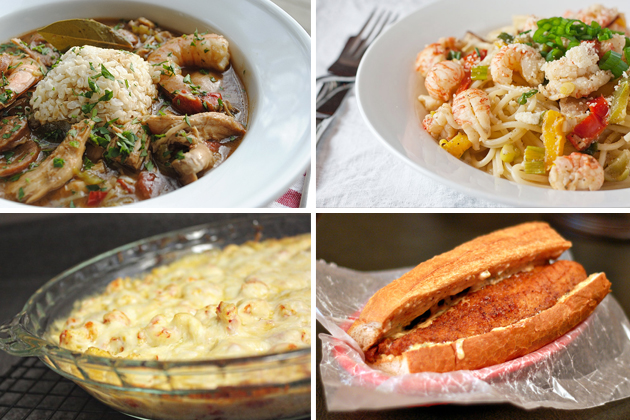 I'm not going to pretend I know all about Mardi Gras, because honestly, if you think you know little about it, I know even less. All I can muster from the top of my head is New Orleans. And beans. Or was that beads?
See? I know nothing.
Okay, maybe I know a little bit. For example, I know New Orleans cuisine features a lot of seafood: shrimp, mussels, crawfish … and boy, do they know how to dish them up.

Clockwise from top left: Killer Cajun Mussels from steamykitchen, Cajun Shrimp and Marinated Cucumber Salad from Natalie (Perrys' Plate), Creole Shrimp from Eat 80/20 Dietitian, Crawfish au Gratin from mommahen, Shrimp and Grits from big2beautiful, and Cajun Shrimp Tortillas from Tickled Red.



If you're more of a carnivorous kind of reveler, no worries. You can still get that cajun feel with a spectacularly flavorful (trust me, it's spectacular—I speaketh from often-repeated experience) Cajun Meatloaf from DetzelPretzel, a.k.a. Pastor Ryan. Or plate up some of kiki00star's Cajun Pork Chops on a bed of rice and beans.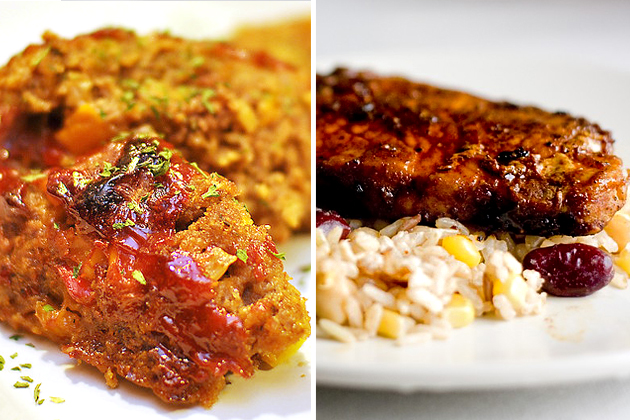 You can also opt for something more casual and go with sandwiches. The muffuletta is a New Orleans invention named after the Sicilian bread traditionally used to make the sandwich. It's bursting with rich flavors: sliced meat, olives, capers, olive oil, vinegar, and all sorts of good things. In fact, it's so good that you can even make a meatless version and never miss the meat. Or you can go a different way and fry up some catfish and put it in a sandwich with some creole mustard.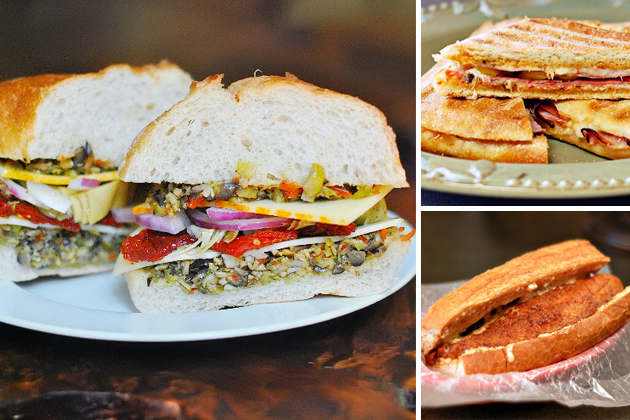 Clockwise from left: Meatless Muffalettas from ThreeManyCooks, flanked by Panini-Style Muffaletta and Fried Creole Catfish Sammich from patiodaddio (man knows his sammiches).



If pasta is your carb of choice, we've got some great New Orleans-inspired pasta dishes here, too. You can choose from lobster, crawfish, chicken, or just stick with a great sauce mixed with plain pasta.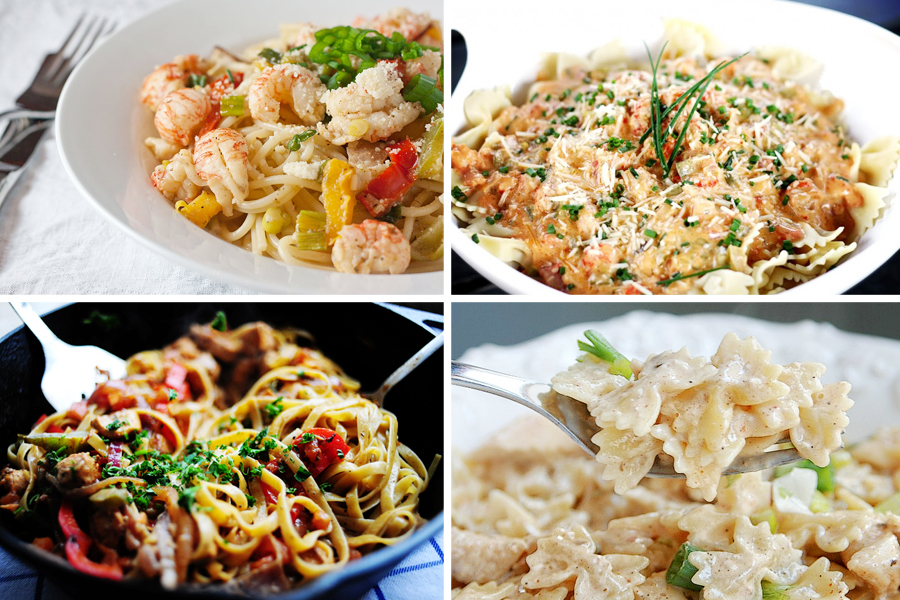 Clockwise from top left: Cajun Lobster Pasta from mommiecooks, Creamy Crawfish Pasta from jennifer, Creole Pasta from CookBakeandDecorate, and Ree's Cajun Chicken Pasta.



Of course, you can also go old-school and make jambalaya. Or gumbo. Or étouffée. Or chowder. Classic dishes that are wonderfully hearty, and a great choice for the not-quite-spring-yet temperatures out there.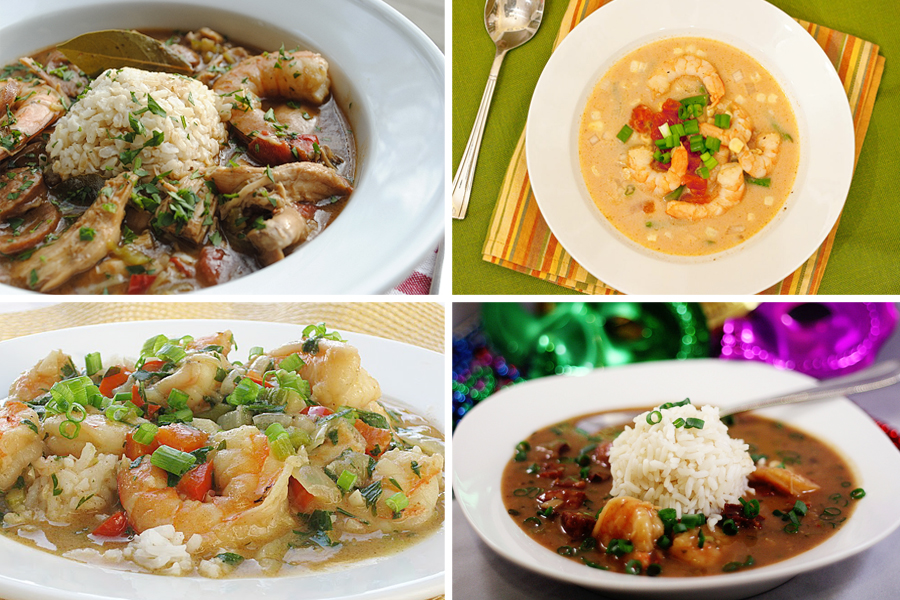 Clockwise from top left: Norm Froelich's Shrimp Gumbo, Slightly Embellished from ThreeManyCooks, Cajun Shrimp Chowda from mommiecooks, Cajun Style Shrimp and Sausage Gumbo from jennifer, and Ex Boyfriend Étouffée from chutzpah.



And finally, no celebration would be complete without King Cake. King Cake is typically a ring of bread and colored purple, green and gold, and there are many different variations out there. This variation, Chocolate Ganache King Cake Rolls from mommahen, had me at chocolate.
Seriously, how delicious does this look?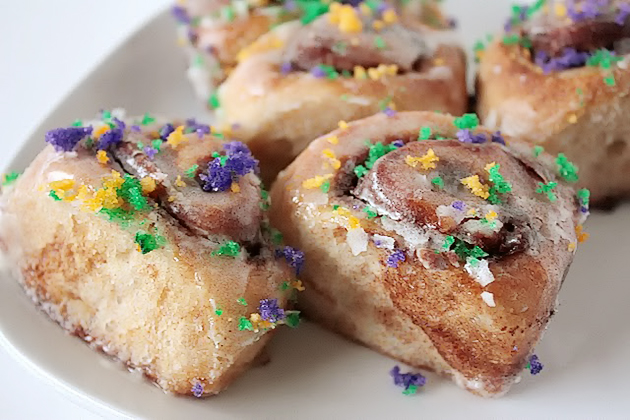 Oh my. I don't know where to start. They all look so good!
So, do you have any special plans for today? Any favorite Mardi Gras dishes or drinks? Or a particular way you like to spice up a dish New Orleans style? I'd ask about any special Mardi Gras memories, but I'm not sure we're all ready for that. We might need to do an entire "drinks" post first to set the mood.
Then again, maybe some things are better to the imagination.

Happy Tuesday, everyone!