Here's a great idea for a grab-and-go breakfast, school snack, or after-school treat. It's no-bake too, perfect for those of you still battling summer heat. Enjoy this post from our archives!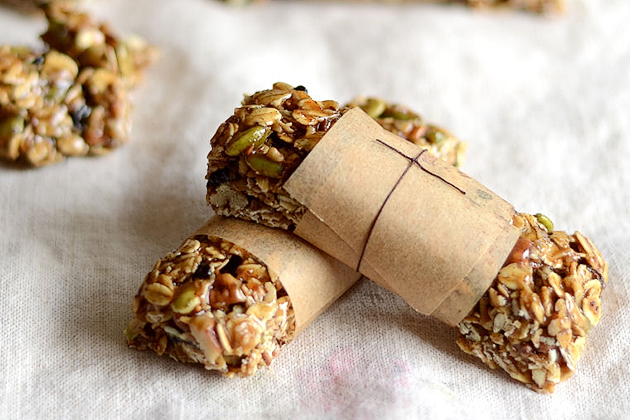 I'm the type of person that, when I get hungry, I need to eat something immediately. Perhaps it's just my imagination, but if I go too long without eating I start to feel sick. And cranky. So it helps if I stuff handy snacks into my purse to ensure I'm never in an emergency food situation.
These No-Bake Granola Bars, brought to us by Cheri, are a wonderful power snack for on-the-go. They're filled with nutritious oats, nuts, dried fruit and honey. Plus they're pretty tasty little treats.
Let me show you how to make them!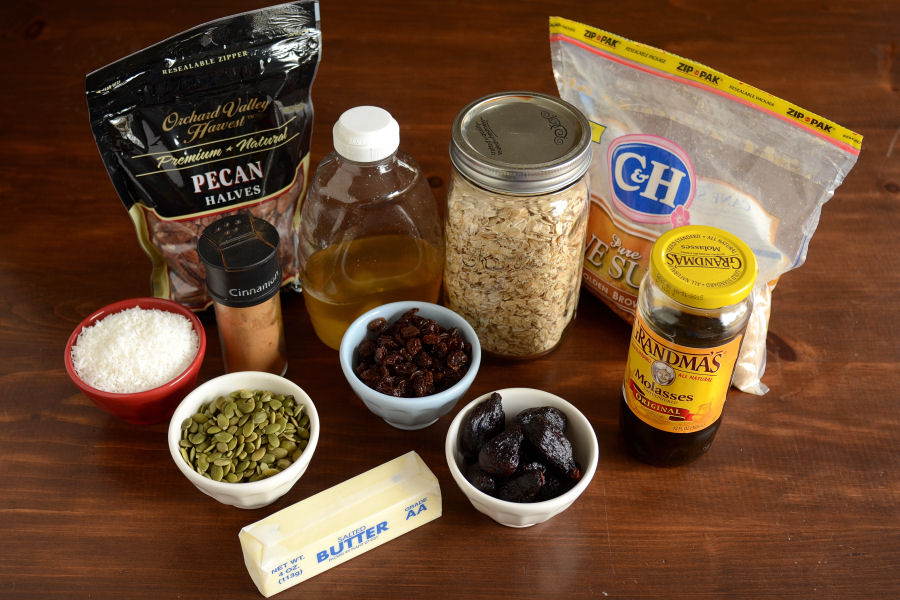 Here's the ingredients you'll need: rolled oats, nuts (I used pecans and pumpkin seeds), shredded coconut, dried fruit (I used raisins and figs), butter, brown sugar, cinnamon, honey and molasses.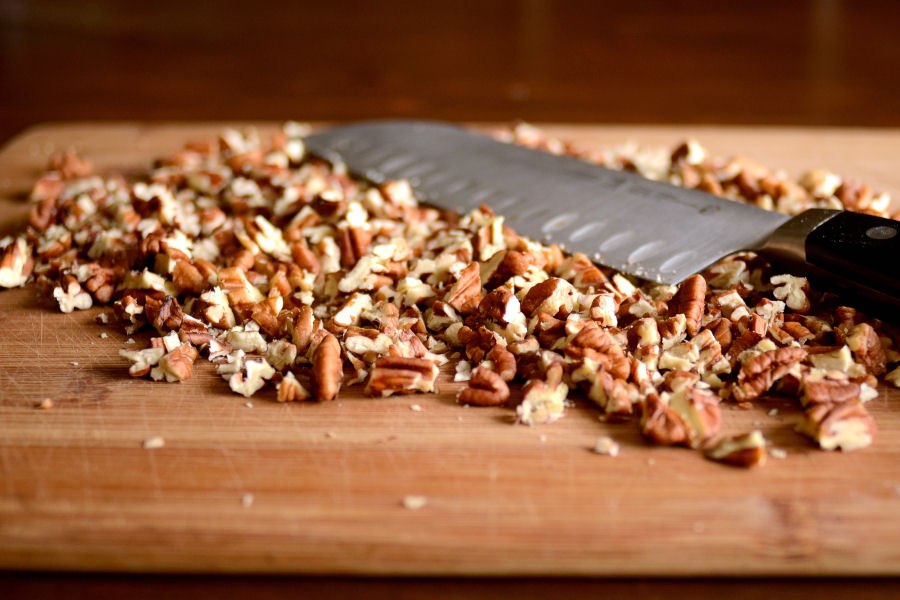 Begin by chopping your nuts. The pumpkin seeds are nice and small so I didn't chop them.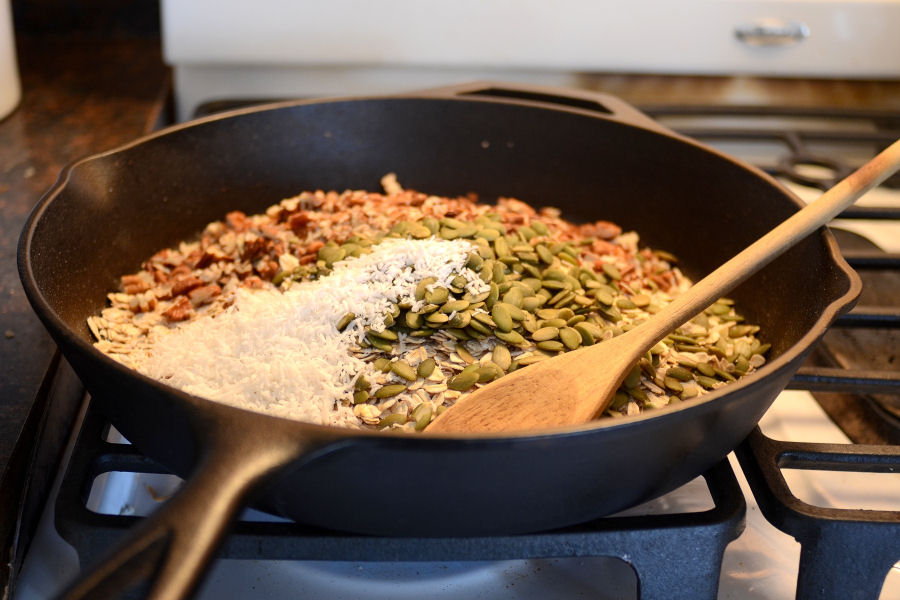 In a large skillet set over medium-high heat, toast the oats, nuts and coconut until fragrant. Make sure to stir often so it doesn't burn!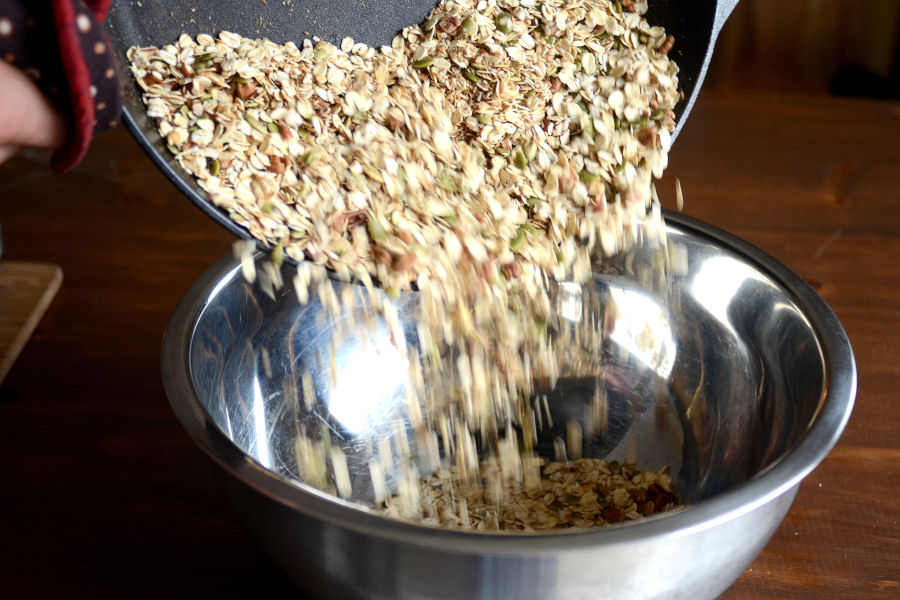 Pour the toasted oat mixture into a large bowl.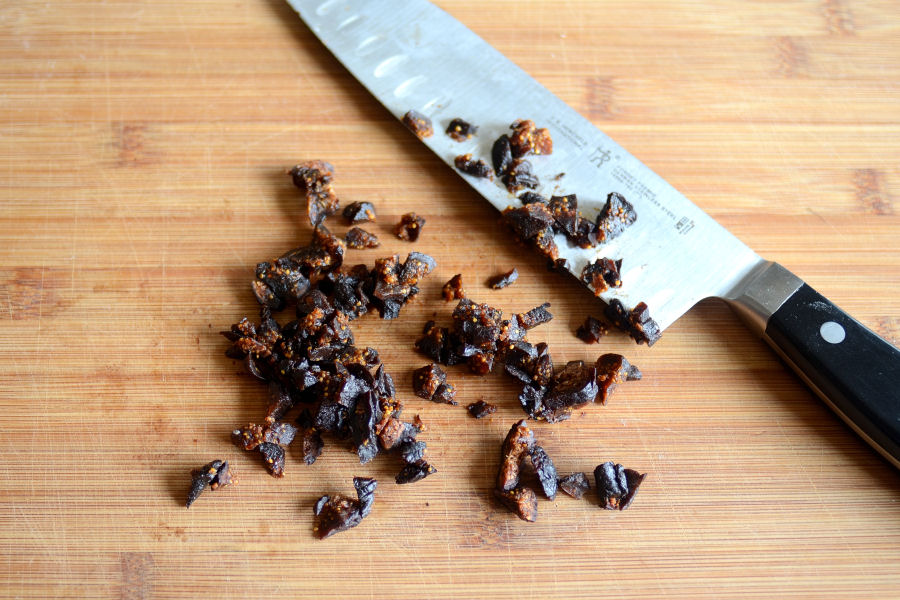 If you're using larger dried fruit you'll want to chop it up as well.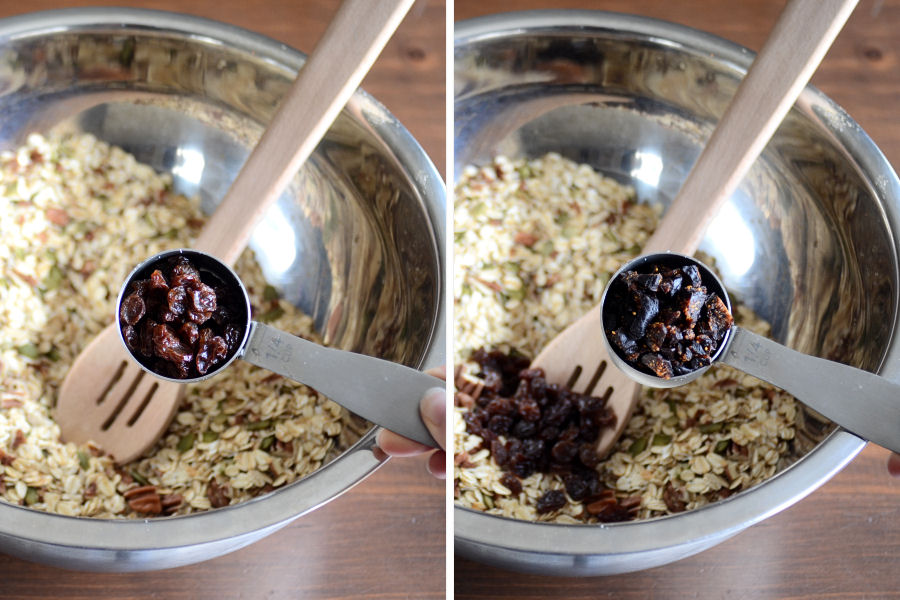 Add the dried fruit to the oat mixture.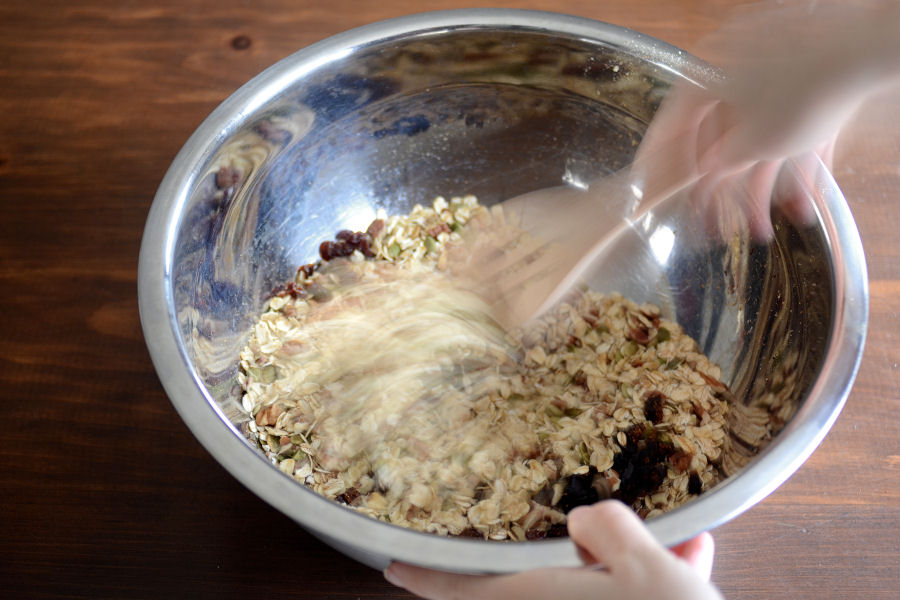 Stir to combine.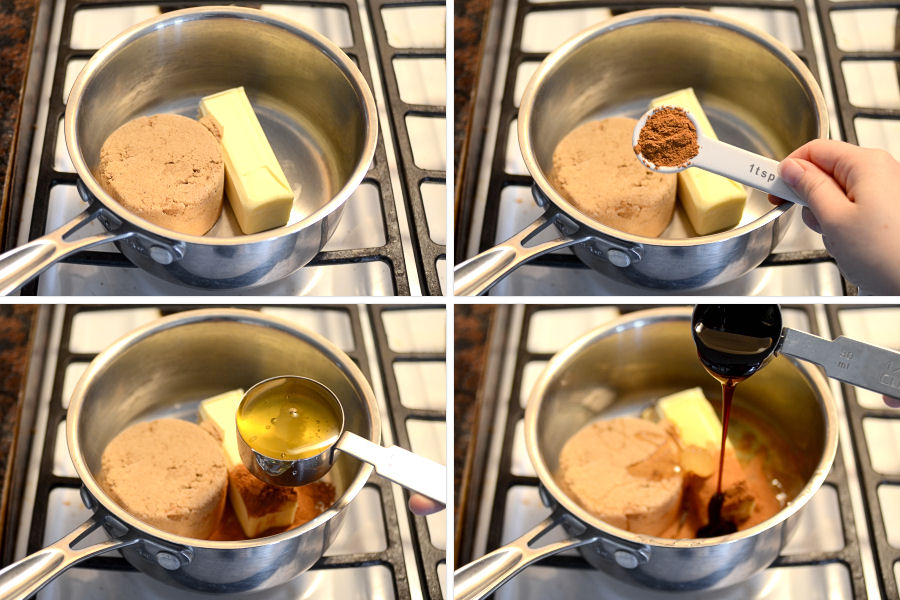 Place the butter, brown sugar, cinnamon, honey and molasses in a small saucepan.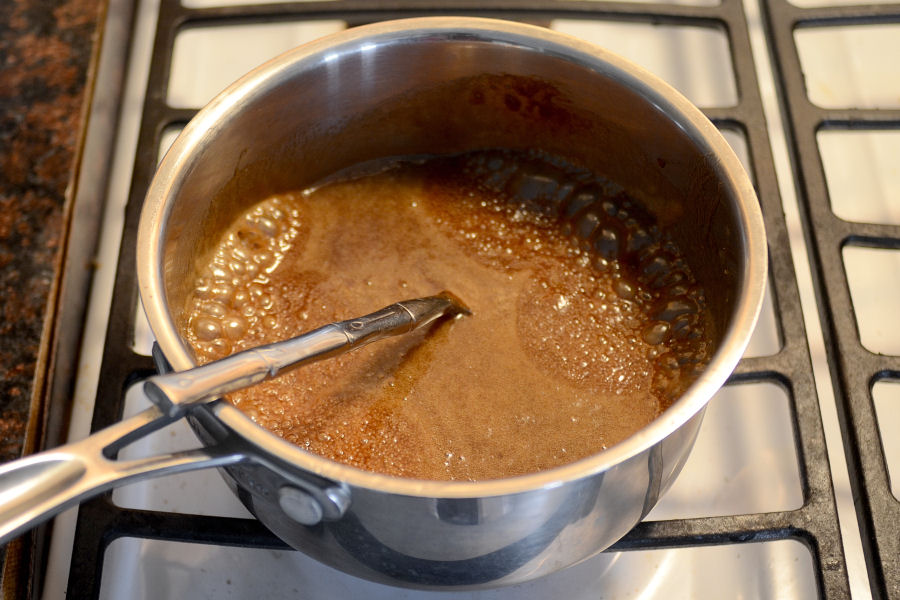 Bring to a boil over medium heat, stirring occasionally.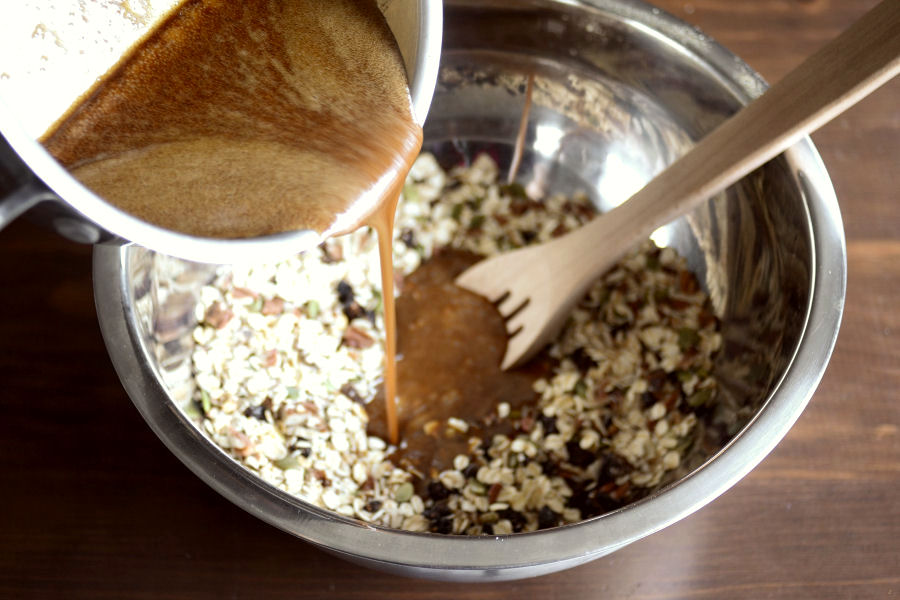 Pour the butter mixture over the oat mixture.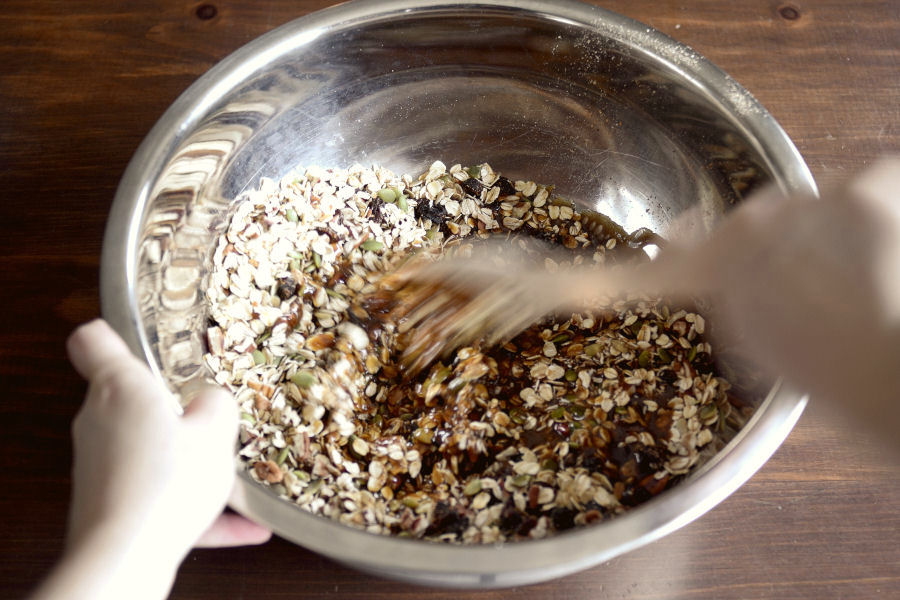 Stir until the oat mixture is evenly coated with the butter mixture. Set aside to cool a little.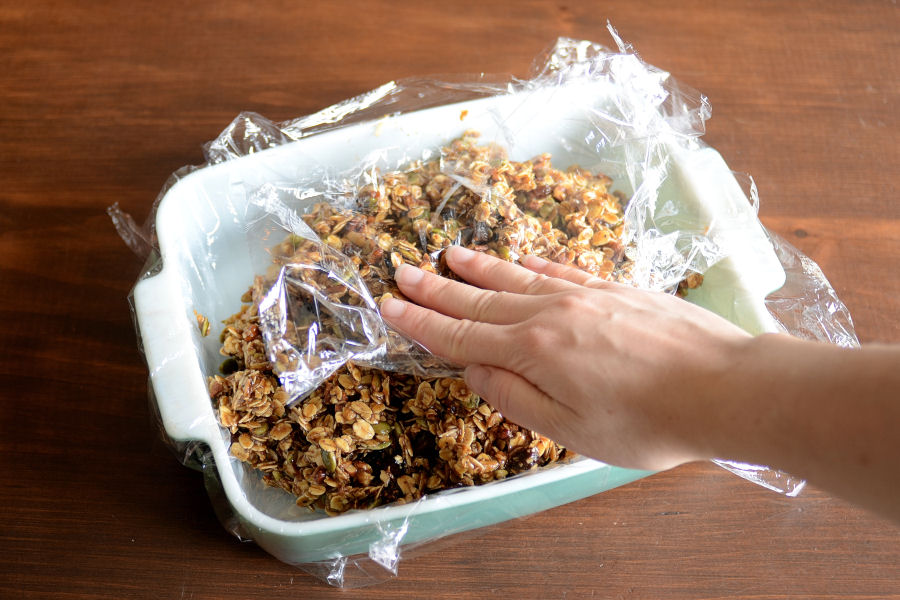 Line a dish with plastic wrap. Spoon mixture into pan and press down to compact. I used an extra piece of plastic wrap to keep my hands clean.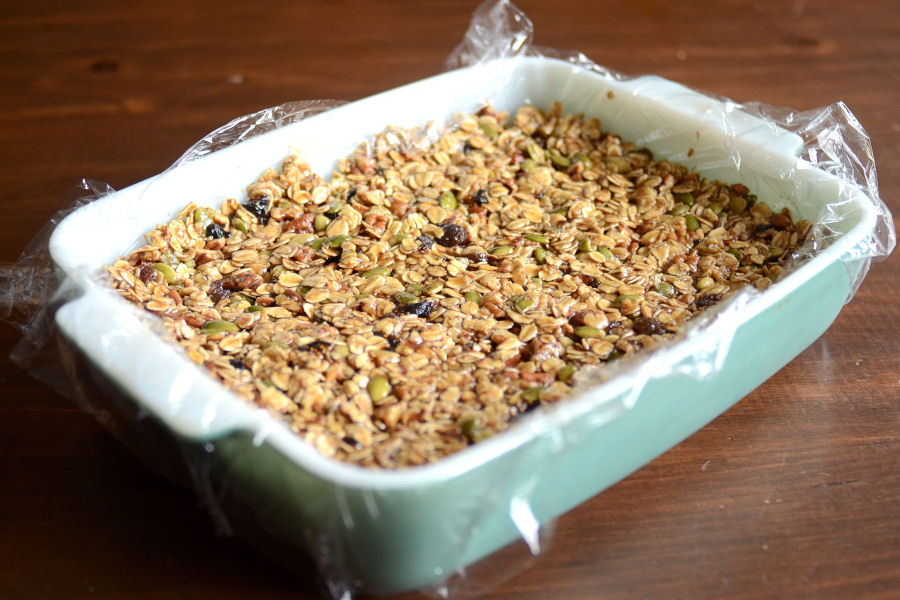 Place in the refrigerator to firm up, about 30 minutes.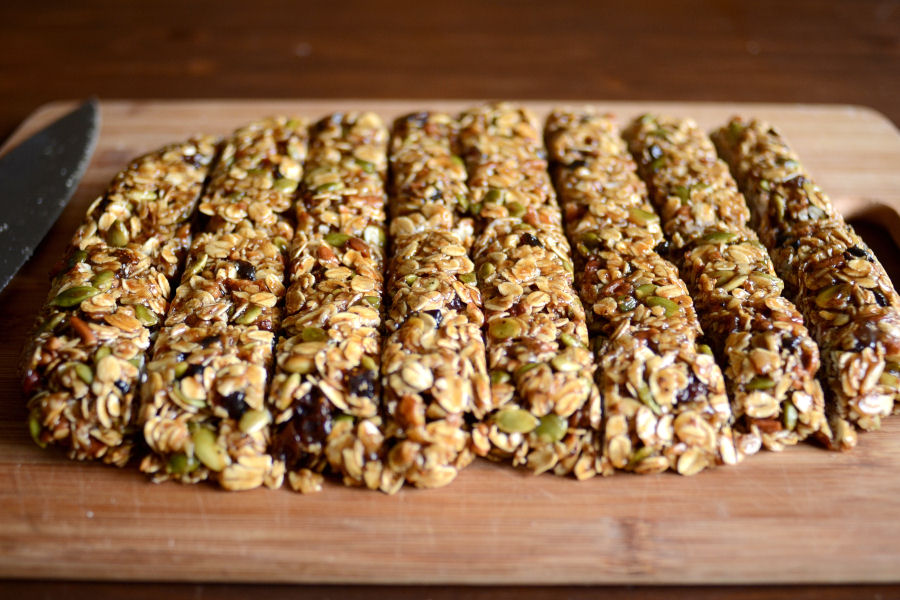 Once firmed, turn out onto a cutting board and cut into bars.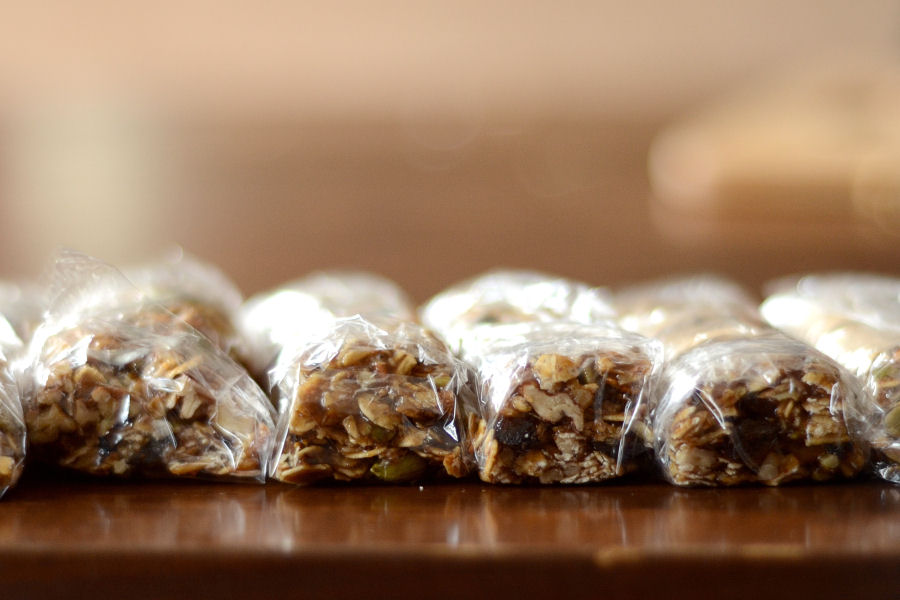 Wrap the bars individually with plastic wrap, parchment paper or wax paper. Now they're grab-and-go ready!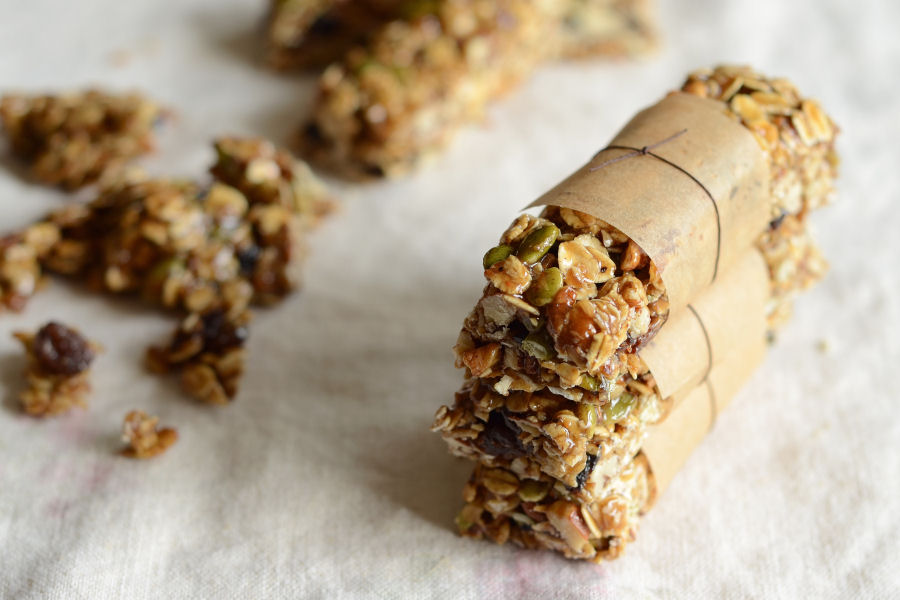 Recipe notes:
1. These bars are just a hair too sweet for my taste. I cut the amount of sugar down to 3/4 cup, so next time I'll try going down to 1/2 cup and using a full stick of butter. If you like your treats nice and sweet, this shouldn't be an issue for you.
2. I might add a pinch of salt next time as well.
3. I love how customizable these are. You could come up with so many different flavor combinations by switching up the nuts and fruits you use.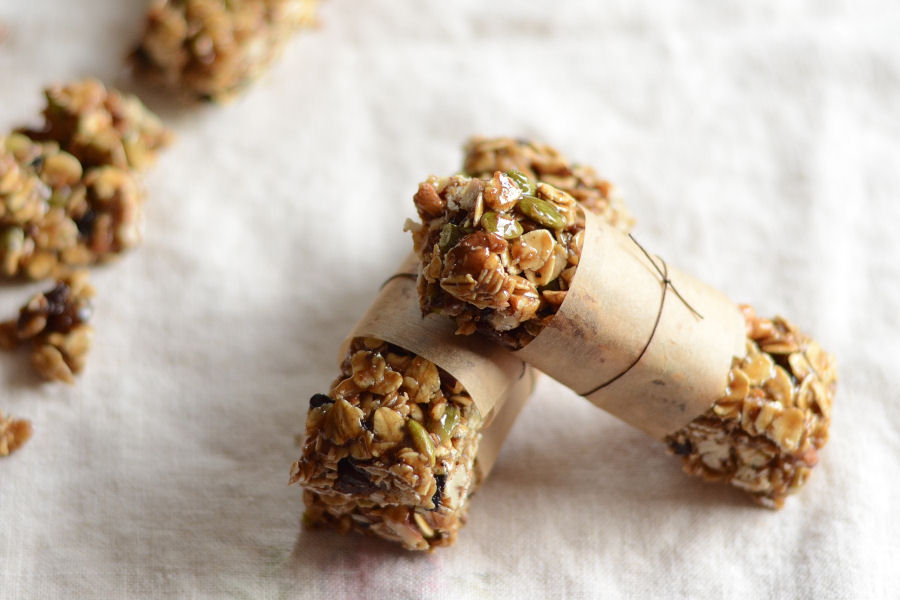 Thanks so much to Cheri for sharing her recipe with us! Make sure to check out her blog, Kitchen Simplicity, where she writes many more delicious recipes. I may have to make her Quick & Cheesy Chicken Pot Pie for supper sometime.
Printable Recipe
See post on Cheri | Kitchen Simplicity's site!
Description
Chewy No-Bake Granola Bars that are perfect to make with the kiddos. Prepare to never buy store-bought granola bars again.
Ingredients
2-½ cups Rolled Oats
1-½ cup Nuts, Chopped, I Used Walnuts And Pecans
¼ cups Shredded Coconut
½ cups Raisins
6 Tablespoons Salted Butter
1 cup Brown Sugar
1-½ teaspoon Ground Cinnamon
6 Tablespoons Liquid Honey
2 Tablespoons Molasses
Preparation Instructions
1. Toast oats, nuts and coconut in a large skillet over medium-high heat until fragrant, stirring often. Remove to a large bowl and toss with raisins.
2. Place butter, sugar, cinnamon, honey and molasses in a small saucepan. Cook over medium heat, stirring occasionally, until it comes to a boil. Remove from heat and stir into oat mixture until evenly coated. Let sit just until cool enough to handle.
3. In the meantime, line a 7×11 inch pan with plastic wrap. Spoon mixture into pan, pressing down to compact. Place in the fridge for 30 minutes to firm up. Once firmed, remove from pan, peel away plastic wrap and slice into 16 bars (half lengthwise and then into 8). Wrap individually in plastic wrap or parchment paper, if desired. Store covered at room temperature.


_______________________________________
Newly-married Erica Kastner shares her wonderful recipes and amazing food photography on her blog, Cooking for Seven. She also writes about crafts and posts more of her beautiful photography in her personal blog, EricaLea.com. There really isn't much that this amazing young lady can't do, and we're thrilled she does some of it here.