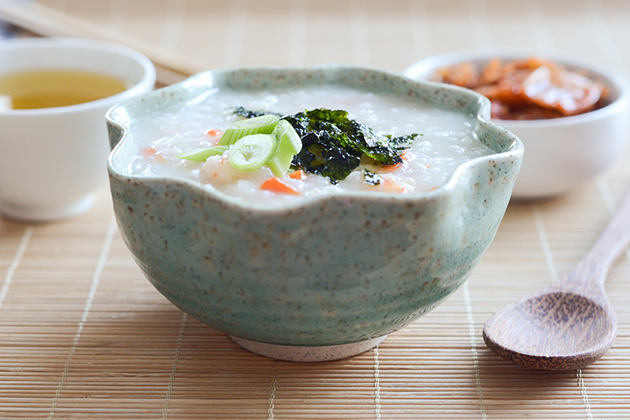 Confession: my decision to make this porridge was based, in part, on my love of the Korean drama and culture. When I saw this Korean Shrimp and Rice Porridge (Saewoojuk) in Erica's recipe box, I knew it needed to happen in my kitchen.
Juk is basically the Korean version of congee or rice porridge. Saewoo means shrimp. Juk is served to those feeling under the weather, since it is easily digested. But its merits reach far beyond healing powers. All of the flavors are simply delightful, and the possibilities for add-ons are endless.
I know what you might be thinking: a savory porridge sounds a bit odd. In reality it's a delicious, comforting way to start your day.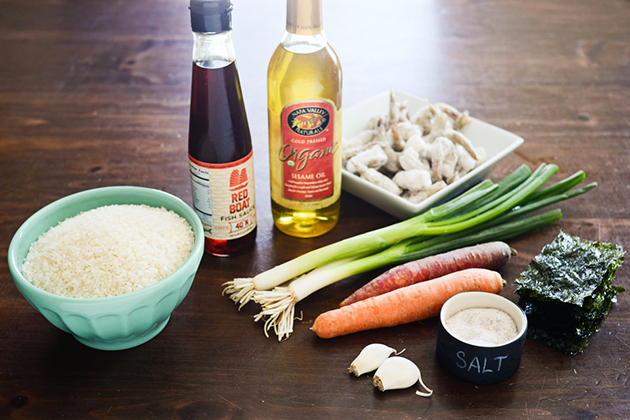 Here's what you'll need: short-grained rice (I used sushi rice), sesame oil, garlic, carrot, shrimp, fish sauce, salt, green onions, roasted kim (seaweed), and lots of water (not shown).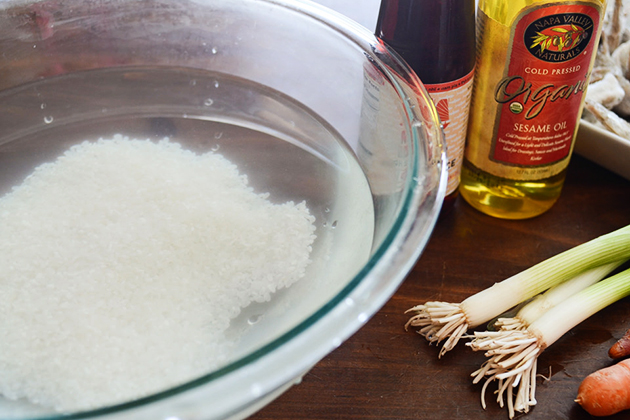 Begin by rinsing your rice in several changes of water. Now the rice needs to soak for at least two hours, or overnight.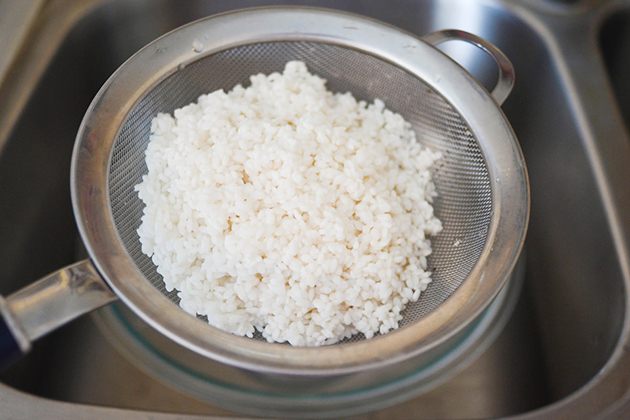 Once the rice has been soaked, drain it well. I used a fine mesh sieve for this. Set it aside for now.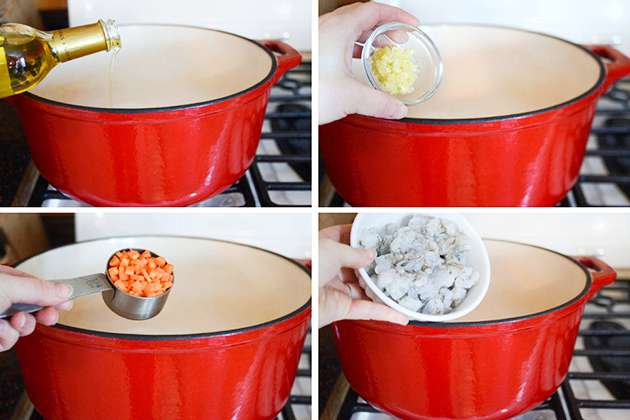 Time to get cooking! Heat the sesame oil in a pot that's set over medium heat. Once it's hot, add the garlic, carrots, and shrimp. Sauté for about 30 seconds, stirring.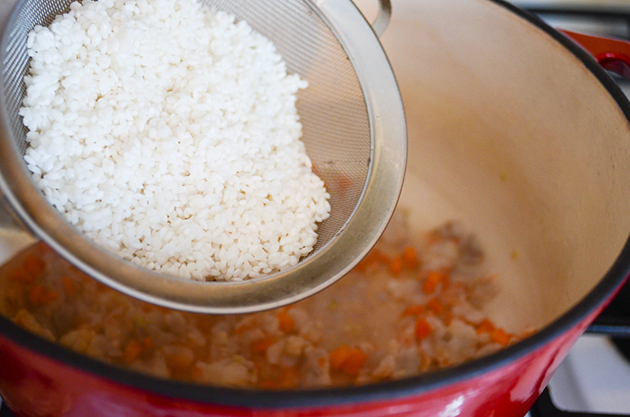 Add the drained rice.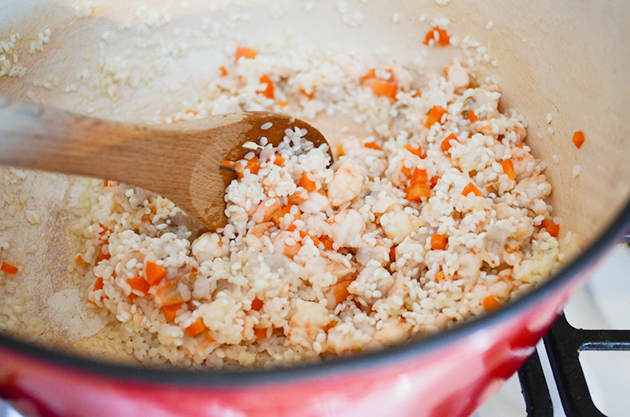 Sauté for a few more minutes, stirring often.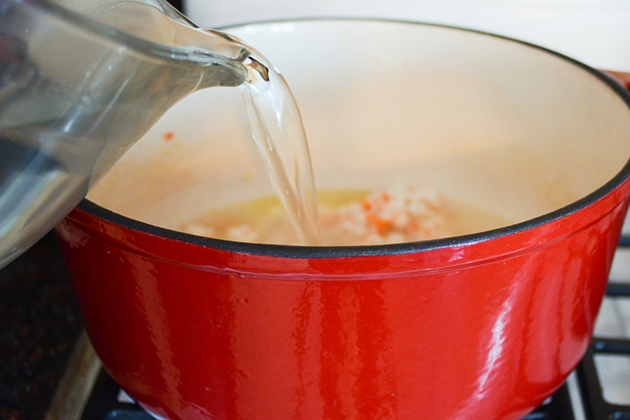 Now it's time to add the water. 7 cups. You heard me right. Just pour it in; trust me.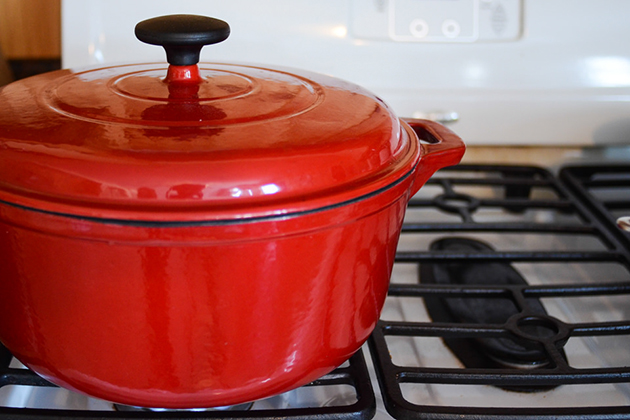 Bring everything to a simmer, turn the heat down to low, and cover the pot. Cook for 30 minutes. Your kitchen will start to smell wonderful.
Make sure to lift the lid and give it a stir every once in a while. Otherwise things can get kind of scorchy.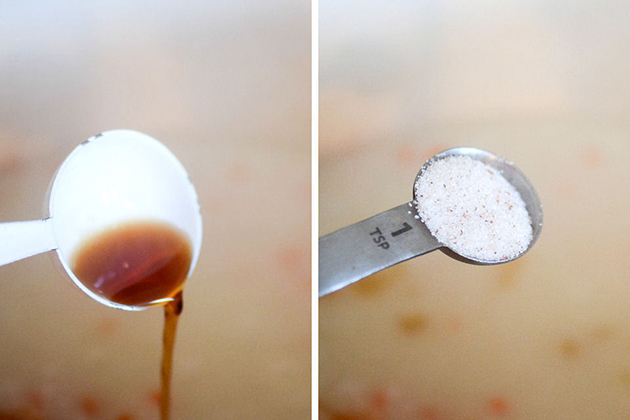 Add the fish sauce and salt. Give it a taste. I ended up adding more salt.
Ladle into bowls. Top with green onions and crumbled kim, and enjoy a satisfying breakfast (or lunch, or supper). My toddler absolutely loved this porridge. I need to make up another batch as soon as I can get my hands on some quality shrimp!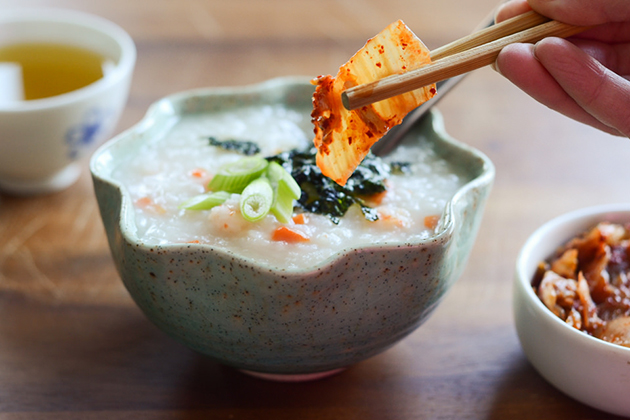 Notes: 
1) If you don't like your shrimp soft, I would suggest adding them during the last few minutes of cooking. They won't have as much time to impart their flavor to the rice, however.
2) Unless you adore green onions, you won't need to chop up three. We're just not big onion people.
3) If you would like to turn this into a main dish, Erica suggests that you serve it with kimchi, broiled fish, japchae, sigeumchi namul (a seasoned spinach side dish), or kongnamul muchim (a soybean sprout side dish).
4) Next time I make this, I'll use part chicken broth for the cooking liquid, to add more nutrients.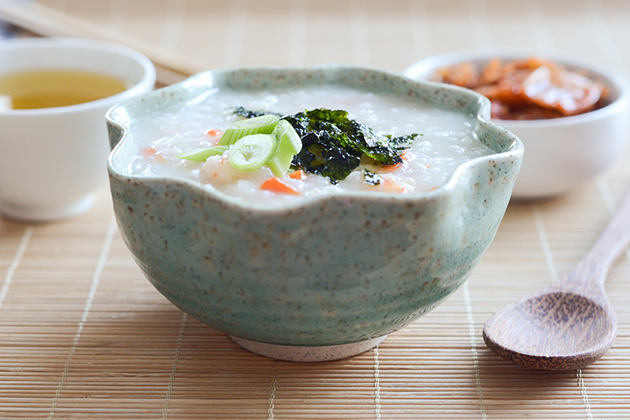 Thank you to Erica for sharing this recipe with the Tasty Kitchen community! If you enjoy international recipes, make sure to check out her blog, Apricosa and her TK recipe box, where she shares many types of dishes from different cuisines.
Printable Recipe
See post on Apricosa (Erica)'s site!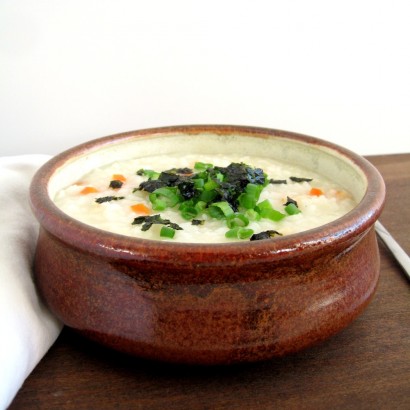 Description
Savory rice porridge, warming and nourishing as breakfast or for loved ones who are under the weather!
Ingredients
1 cup Short-grained Rice
7 cups Water, For The Porridge (plus About 4 Cups For Soaking The Rice)
1 Tablespoon Sesame Oil
2 cloves Garlic, Minced
¼ cups Chopped Carrot
1 cup Chopped Raw Shrimp
7 cups Water
1 Tablespoon Fish Sauce
1 teaspoon Salt
3 whole Green Onions, Chopped
Roasted Kim (seasoned Seaweed), Crumbled
Preparation Instructions
Place rice in a large bowl and wash rice in several changes of water, then cover with about 4 cups water and let soak two hours to overnight. Drain rice thoroughly before proceeding.
Heat sesame oil over medium-high heat in a medium-large pot, then add the garlic, carrot, and shrimp and saute for about 30 seconds, stirring about to cook evenly. Add the soaked, drained rice to the pot and continue stirring and sauteing for a few minutes. Add 7 cups water and bring to a boil, then reduce heat to low, cover pot and simmer 30 minutes, stirring occasionally to prevent the bottom from burning.
Add fish sauce and salt, then taste and check seasoning and add more salt if desired. Ladle juk into serving bowls and sprinkle with chopped green onions and crumbled kim.
To make this a more substantial meal, suggested accompaniments include kimchi and other other side dishes such as broiled fish, japchae, sigeumchi namul, and kongnamul muchim.


_______________________________________
Erica Kastner has always been one of our most cherished members of the Tasty Kitchen community. She shares her wonderful recipes and amazing food photography on her blog, Buttered Side Up, and she also writes about crafts and posts more of her beautiful photography in her personal blog, Simple Days. There really isn't much that this amazing young wife and mother can't do, and we're thrilled she does some of it here.