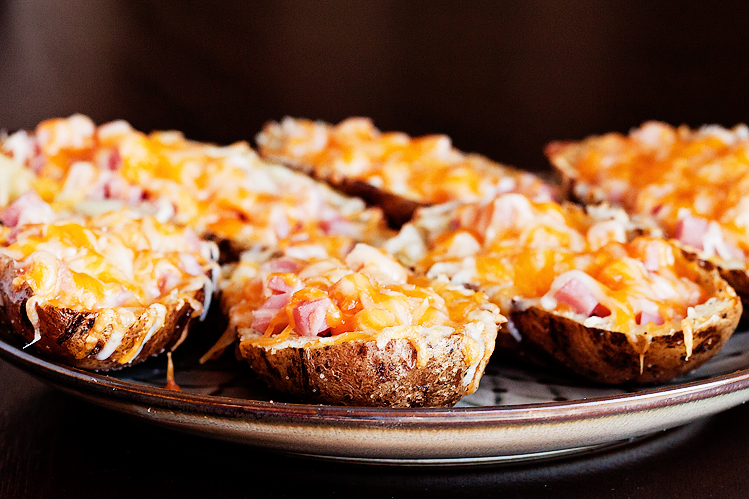 If you hosted a big Easter meal yesterday, chances are you have a large chunk of ham taking up premium space in your refrigerator. And if you're like me, the day my fridge is packed to the gills with leftovers seems to always be the same day I want to head out to the store to replenish my supply of fresh apple cider, yogurt, half-and-half, eggs, and everything else that needs to reclaim that space. An odd-shaped slab of meat occupying an entire shelf can put a damper on those plans. So let's use it up!
Everyone has a few favorite leftover-ham standbys, like simple ham and cheese sandwiches, soups, omelettes, fried rice, or some variation of Hawaiian pizza. But in case you're looking for inspiration or just something new to try out, we rounded up a few that we've featured right here on the Tasty Kitchen Blog. Like the Ham and Cheese Potato Skins you see above. Ham, cheese, and crispy, salty potato skins. Sign me up.
Individual Scalloped Potatoes with Ham. More of the ham, cheese, and potato combination!
Chicken Cordon Bleu Casserole. Rich and creamy, with a crunchy buttery topping. Comfort food in casserole form, and worth every extra calorie.
Darn Good Ham and Cheese Sliders. A classic, and always a hit.
While we're on the subject of sandwiches, I would be remiss if I didn't mention the croque-monsieur. It's a fancy name for what is basically a grilled ham and cheese sandwich topped with hot and bubbly bechamel (white sauce). Top that with a fried egg, and you have yourself a croque-madame.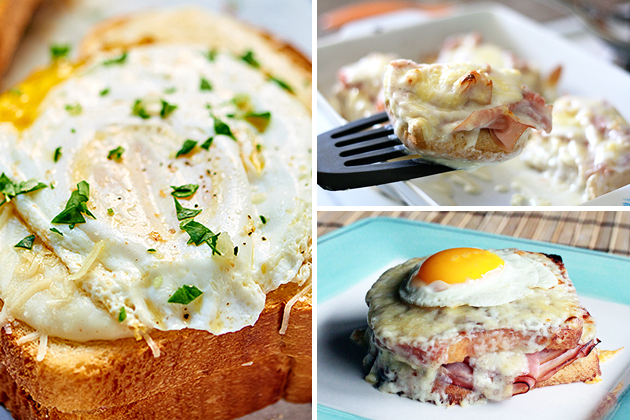 We hope these will give you a few new ideas for that leftover ham, especially if you have more time to play in the kitchen now that spring break is over. And if you have any favorite ways to use up leftover ham, share your tips and recipe links below!