After all those delicious holiday cookies and treats, I'm ready for a bit of lighter fare. I'm thinking salads. Lots and lots of loaded salads are in my near future. And with a fabulous loaded salad, you've got to have an awesome dressing. The dressing is pretty much the most important part. It gets slathered all over the entire thing, so it's gotta be kinda perfect.
This Herb Mustard Vinaigrette is the ultimate salad dressing. My future mother-in-law whipped up a salad for us with this dressing and I pretty much fell in love. I tweaked a few things here and there and the result is delicious. You can throw this on any kind of salad, with or without protein, and it's going to be great!
Okay, here's how to do it.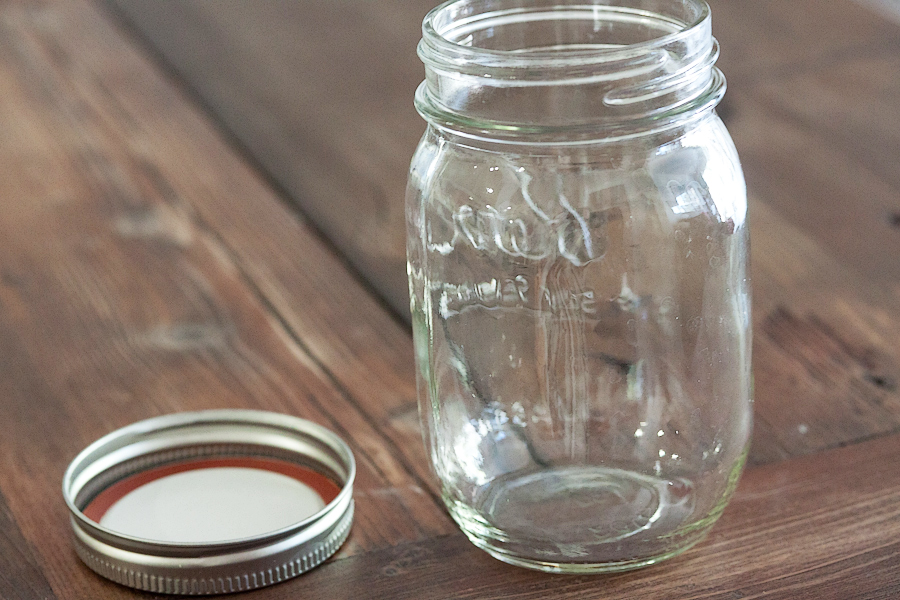 Start with an empty jar with a lid. I'm all about easy cleanup, so the jar is just perfect. You add all the ingredients, shake it up, and then store it in the fridge. No cleanup at all!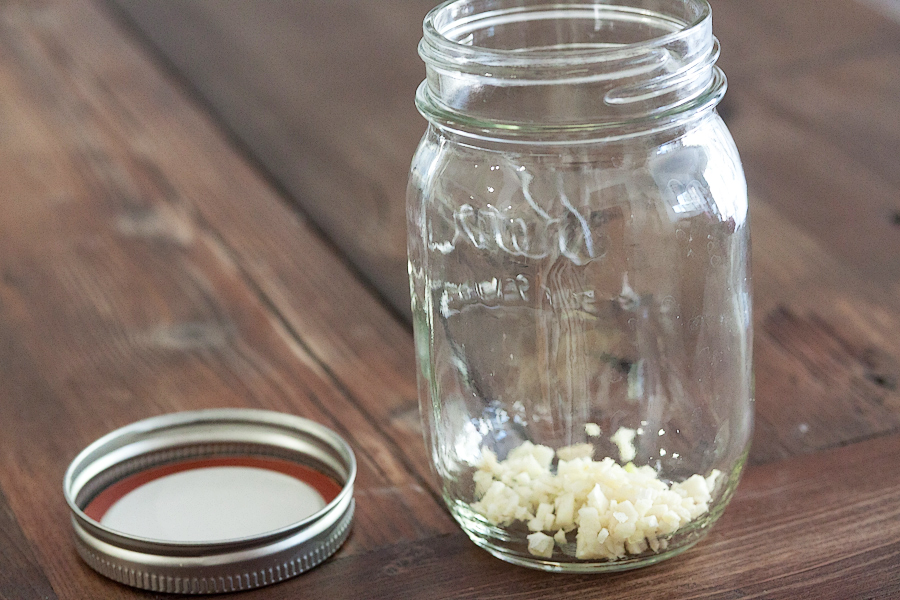 Add some freshly chopped garlic…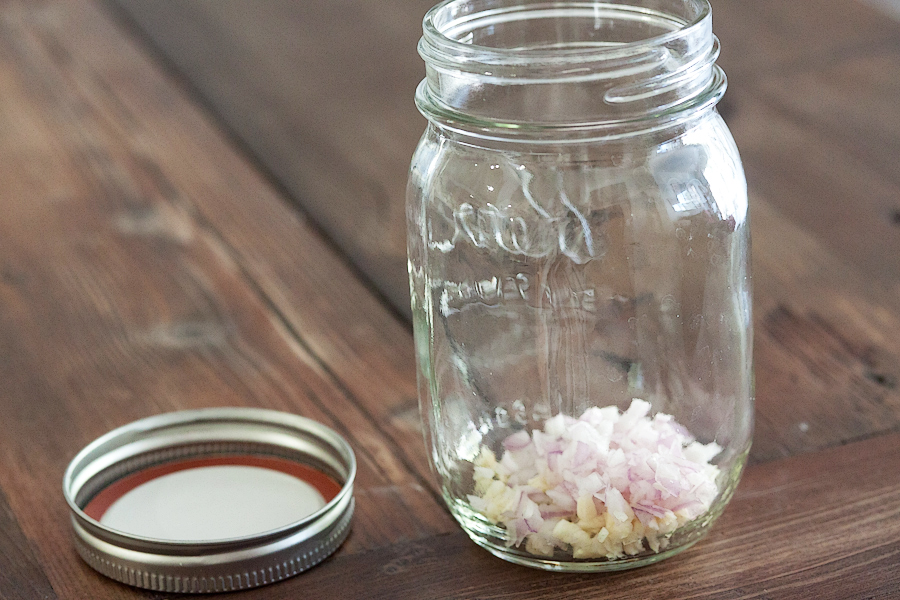 A few chopped shallots…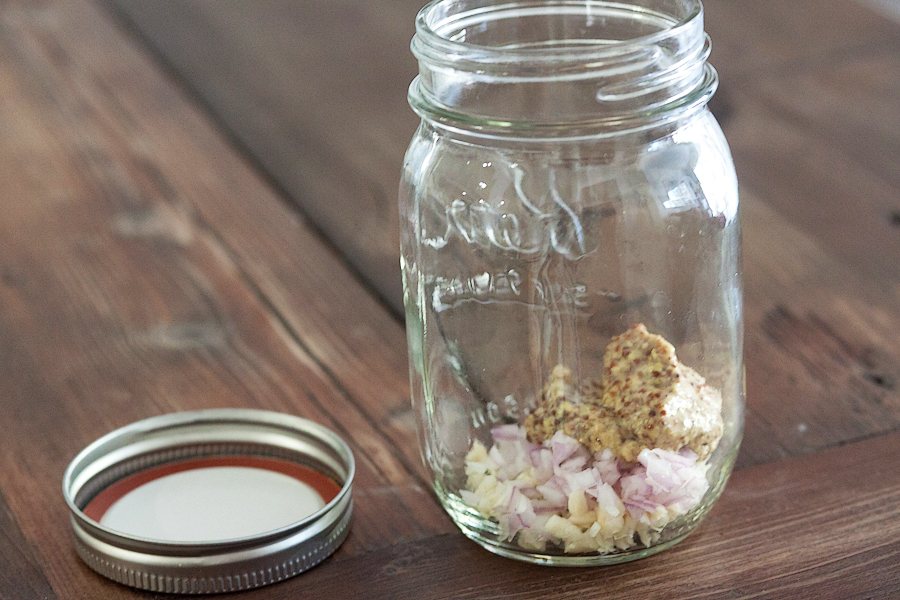 A dollop or two of whole grain Dijon mustard…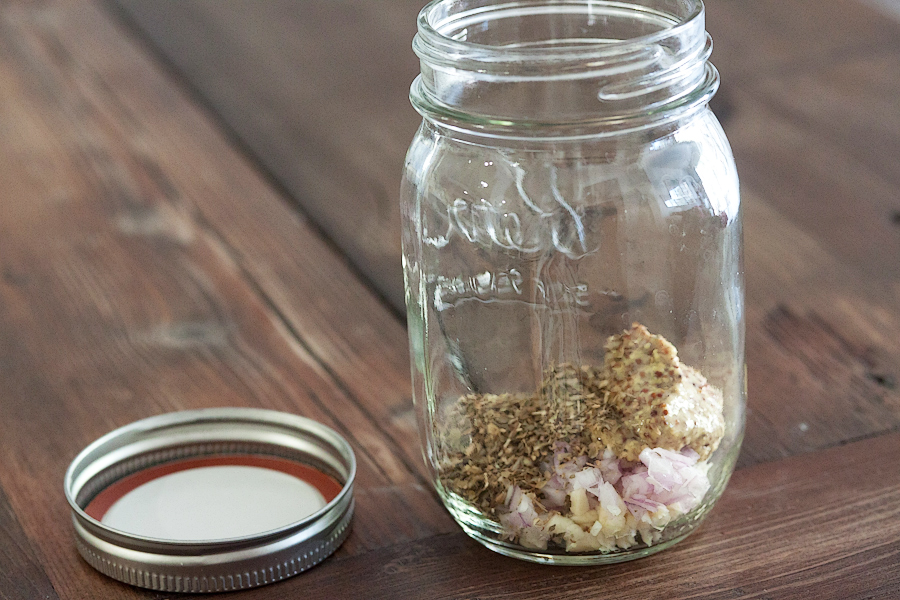 Some dried oregano…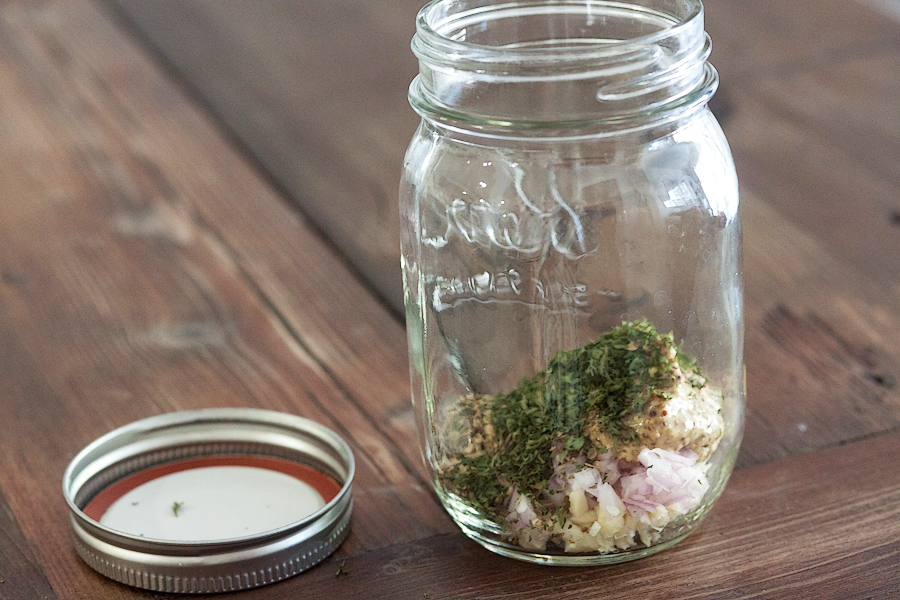 Followed by some dried parsley.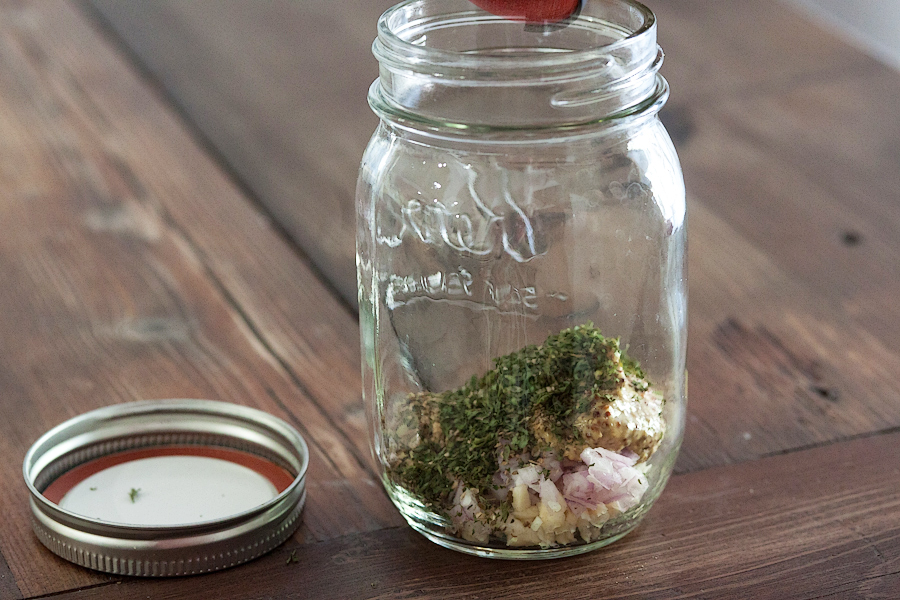 Throw in some freshly cracked black pepper.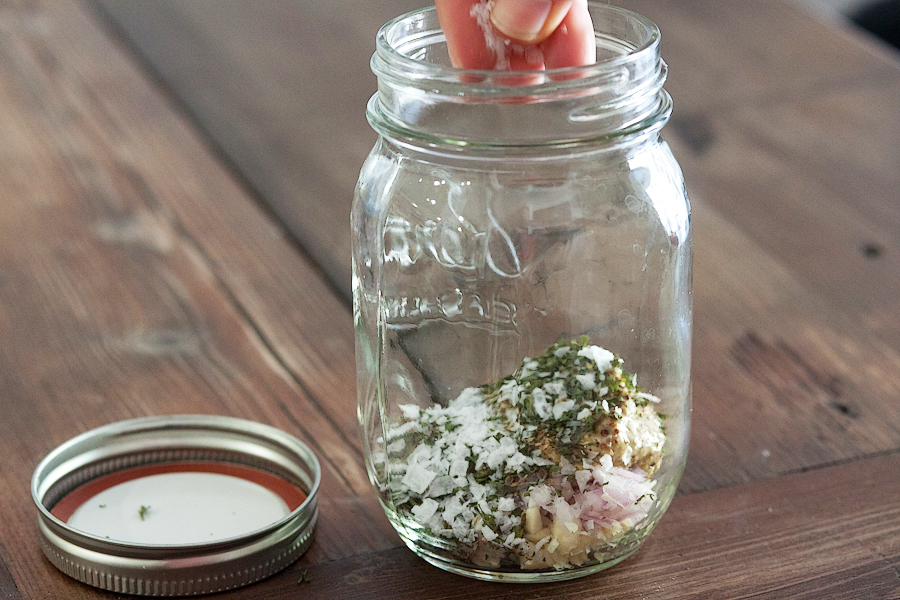 And a sprinkle of flaky salt.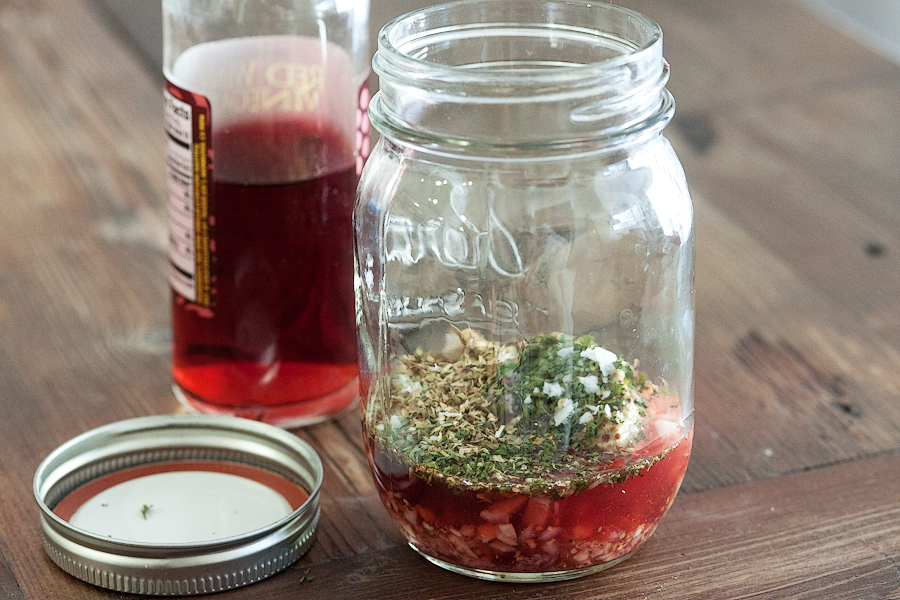 Next, pour in some red wine vinegar.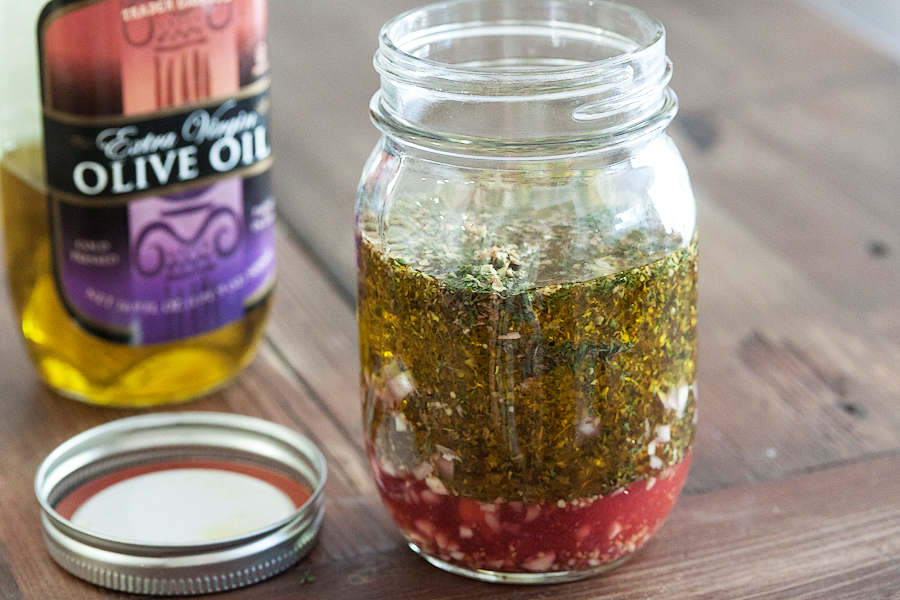 And a healthy pour of olive oil.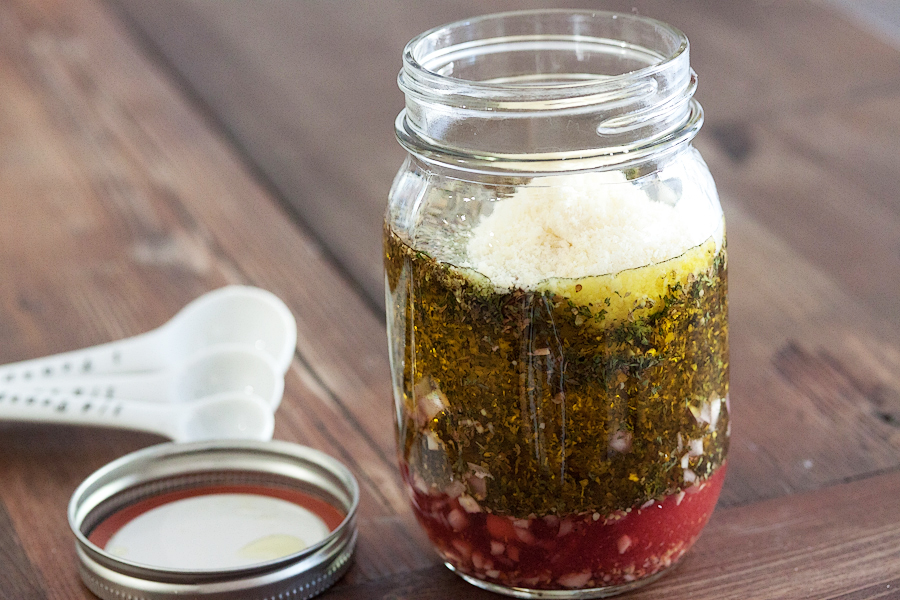 Top it off with some freshly grated Parmesan cheese.
Tightly put the top back on. This is key. Otherwise you'll have a giant mess.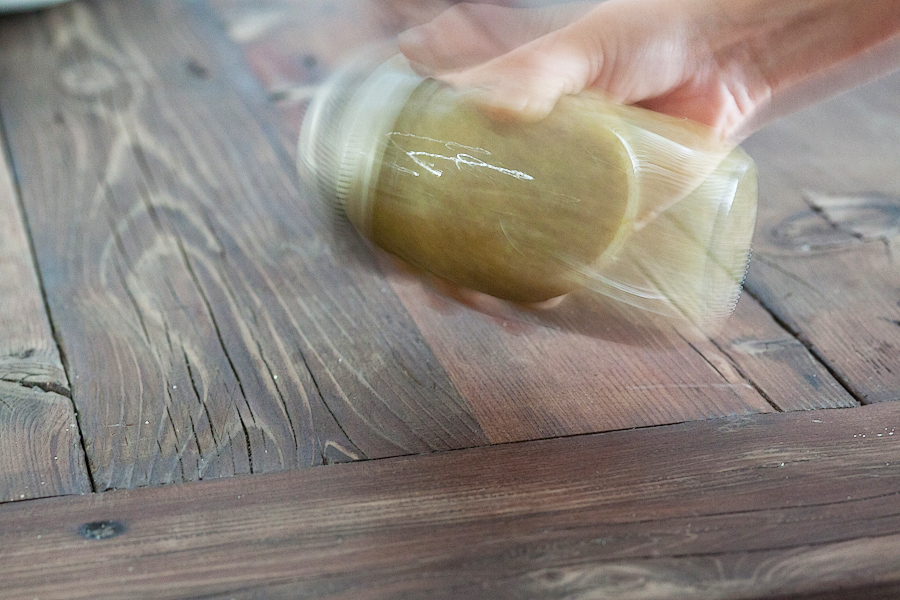 Shake, shake, shake. And shake, shake, shake some more!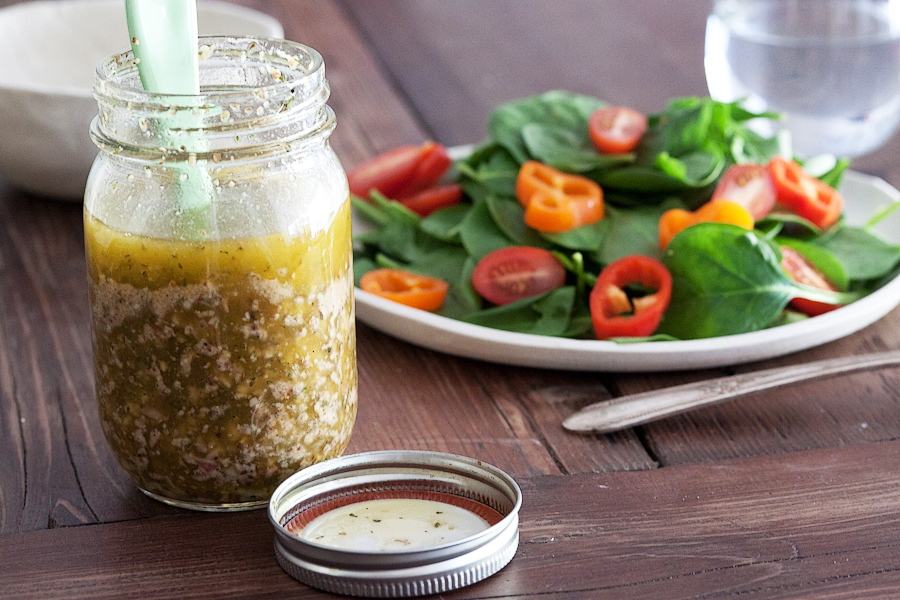 Then use it for all of your salads!
This dressing keeps well in the fridge for about a week. Just let it come to room temperature about 30 minutes before using it!
It's particularly delicious on spinach salads with chicken. Or steak. Ok, it's just awesome. You have to give it a try!
Printable Recipe
Description
Hands down the best vinaigrette ever. Perfect for all the healthy eating this month.
Ingredients
2 teaspoons Garlic, Minced
2 teaspoons Shallots, Minced
2 Tablespoons Grainy Dijon Mustard
2 teaspoons Dried Oregano
2 teaspoons Dried Parsley
½ teaspoons Freshly Cracked Black Pepper
½ teaspoons Kosher Salt
¼ cups Red Wine Vinegar
1-¼ cup Extra Virgin Olive Oil
2 Tablespoons Finely Shredded Parmesan Cheese
Preparation Instructions
Combine all the ingredients in a mason jar.
Screw the lid on tightly and shake shake shake!
Serve as needed. Keep refrigerated.


_______________________________________
Gaby Dalkin is the young lady behind What's Gaby Cooking, a food blog that's bursting at the seams with incredible recipes and food photography. She's a personal chef and professional recipe developer, and if you follow her on Twitter, you'll soon discover her two-fold obsession: guacamole and cheese. She has small feet, a large heart, and a smile that can light up the whole building. We're pretty stoked to have her here.