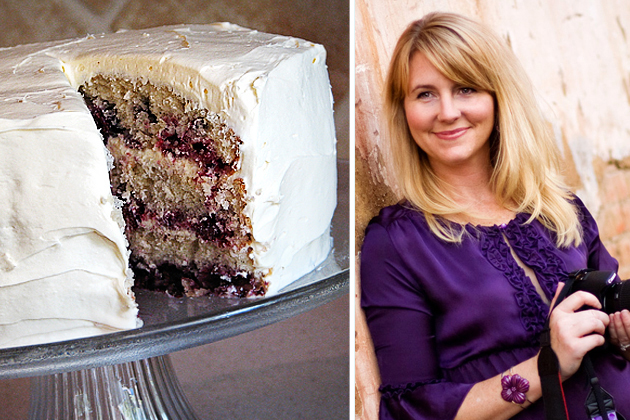 She's a creative mom of two from Dallas, Texas who owns a design and photography business, is co-founder, designer and editor of a popular photography website, contributes holiday content for Disney, and offers printables in her online shop. She also happens to have grown up in the town where Ree lives now. In fact, she spent Fourth of July this year watching Marlboro Man and his brother blow up the county with fireworks! Let's all say hello to Amy Locurto, and in case her hearing hasn't been the same since that pyrotechnic display, let's say it a little loudly!
Amy was one of our very first members here at Tasty Kitchen. She confesses that she blogs too much and carries her camera wherever she goes, to the annoyance of her family. Amy is the co-founder of I Heart Faces, a fun photography website that has grown into quite a community and resource for thousands of photography enthusiasts. Her graphic design work has given her the opportunity to create content for such big names as Reader's Digest, Disney, and Blissfully Domestic. Her blog, Living Locurto, is where her whimsical side runs free, and she offers all kinds of cute printables and creative ideas there, including printable weekly meal plans with a grocery list.
Her dishes are not just all about cute, mind you. Look at the great meal ideas waiting to be discovered in her recipe box.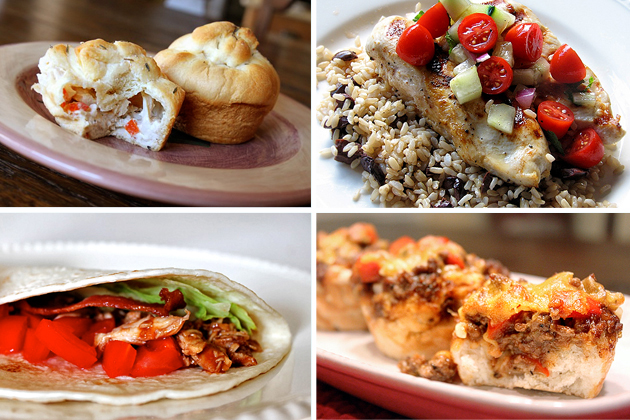 Clockwise from top left: Cheesy Chicken Muffins, Minty Fresh Summer Chicken & Rice, Mini Barbeque Beef Pies, and BBQ Chicken Soft Tacos.



One of her dreams is to go on a Mediterranean cruise, which is easy to understand especially after finding out that her quick meal of choice is hummus, olives, and pita bread, and her favorite food pairing of the moment is feta cheese and kalamata olives. Her go-to meal? Pasta with fresh tomatoes, basil, olive oil and garlic. Yes, I think a Mediterranean cruise seems like the next logical step, and I hope it means we end up getting more incredible light dishes like her Greek Chicken Pasta Salad below.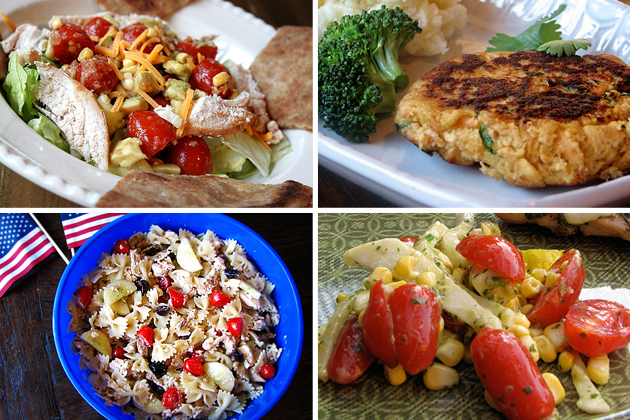 Clockwise from top left: Easy Avocado Taco Salad, Cilantro Salmon Patties, Corn and Avocado Salad, and Greek Chicken Pasta Salad.



Amy loves her coffee and it's the one ingredient she needs to always have in her home. She loves to bake and her red KitchenAid mixer is her absolute favorite kitchen tool. Just look at what it helps her make!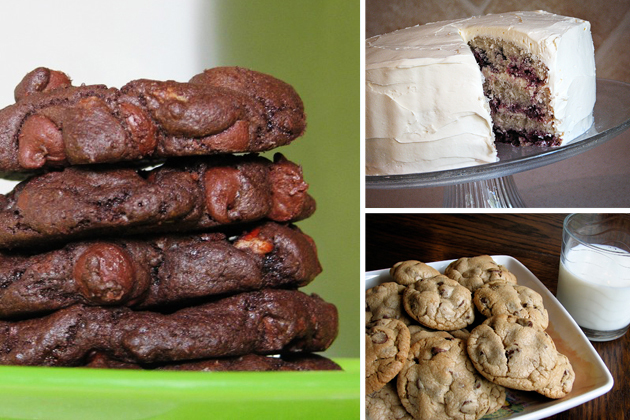 Clockwise from top left: Dark Chocolate Cookies, Fresh Blackberry Cake, and The Softest Chocolate Chip Cookies.



Of course, someone as creative as Amy has got to have some really cool party ideas, and her Easy Chocolate Candy Caramel Apples are just one of the many fun party ideas you'll see in her blog.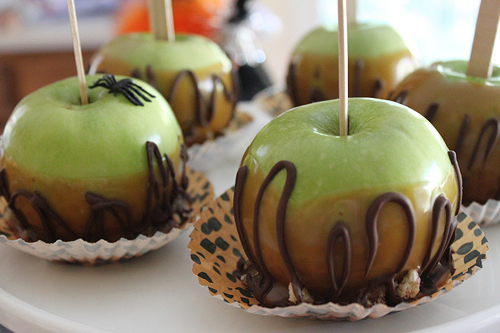 Other fun facts about Amy: she used to be a cowgirl and won ribbons in rodeos (ask her who taught her how to ride), she went to high school with Marlboro Man and still thinks he's great, she was run over by a big station wagon with wood grain panels (twice!), and once received a prank call from Charles Barkley. She admits that she had 4-inch high bangs in the 80s and was on MTV for 30 seconds. (Maybe if we all ask nicely, she'll show us some photos of that.)
Yes, those and even more strange things really did happen to her! One of them involves fire and a snake, and because snakes make me shudder, I'll let her tell the story. Take it away, Amy!


Q: What do you enjoy most about cooking?
A: I enjoy the creativity of making something from scratch, the aromas, and the entertaining that goes along with cooking.  

Q: Any favorite chefs or food celebrities?
A: My Great-Grandma Chunkie could make the best pies ever. She was my celebrity chef when I was a kid. Now, I LOVE Italian food and Giada De Laurentiis is a favorite of mine. Also, Curtis Stone is a total hottie. I can't help but love his dishes.

Q: Who inspires you?
A: Bakerella inspires me with her amazing creations. If I met her, I'd be totally giddy. She makes me want to bake all the time. I think I've gained at least 10 pounds since discovering her web site last year. Thanks a lot Bakerella!

Q: Any strange foods or food combinations that you really enjoy?
A: I just discovered that if you eat an Easter Peep and an M&M at the same time, it's heaven.

Q: Any memorable kitchen disasters you'd like to share?
A: Years ago, I hosted a wedding shower and several out-of-town guests. In preparation for my party, I preheated the oven … not knowing there was a pizza box still in it! Twenty minutes later the house was full of smoke, fire alarms were going off and fire was coming out of the oven! EEK! One of my house guests called 911 while another sprayed a fire extinguisher in my oven, all of this while I about fainted! Luckily the party was outside and my new neighbor let me use her oven because mine was full of cheap fire extinguisher ashes. Nothing else exciting happened until the guests were leaving and discovered a snake on my front porch! That was a party to remember for sure.

Q: Is there an ingredient or kitchen technique that gives you grief? Aside from pizza boxes hiding in the oven?
A: Pie crust! I am the worst dough roller, pie crust shaper ever. Grandma Chunkie would be so disappointed if she was still alive.

Q: Give us one of your favorite kitchen tips that you wish you'd always known.
A: Get a fancy mixer and your cakes and cookies look and taste WAY better.
_______________________________________

Thanks, Amy! You had my full attention there. Except maybe for the few minutes when I almost bolted out of the room after you mentioned that snake on the porch.

Amy has such lovely dishes in her Tasty Kitchen recipe box but that's just the tip of the iceberg. Head to her blog, Living Locurto, for an even fuller view of just how creative this lady is, and if you love photography, you'd do well to check out the wonderful community she's helped build at I Heart Faces.