Thanks for all the anniversary greetings, everyone!
The winner of the Blendtec blender is:
#669 Izzybee: "Ice cream, ice cream and more ice cream." (Yes, yes, and oh yes.)
Congratulations! Contact [email protected] to claim your loot.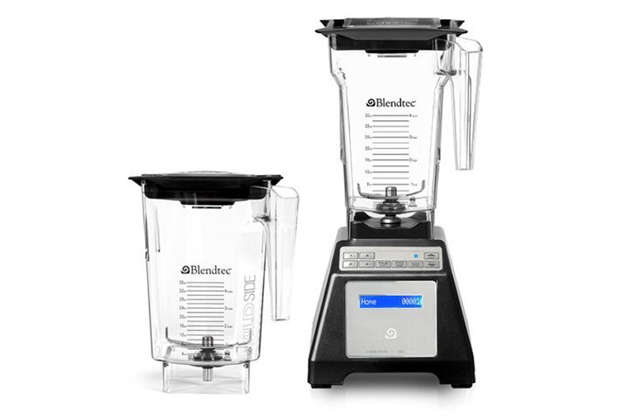 Hi friends! We're celebrating a special day today, the fifth anniversary of Tasty Kitchen! Five years of delicious recipes and fabulous community. We want to say thanks to you for being a part of Tasty Kitchen, so we're having a week of giveaways—5 years, 5 days of fun loot. Here we go!
Today, it's all about the Blendtec, baby. Summer leaves us craving cold stuff! Milkshakes, smoothies, cold soups, icy coffee, even nut milks. We all need a mean machine for blending, and the Blendtec WildSide blender is definitely that. Check out these scrumptious blender recipes:
Pineapple Coconut Pear Milkshakes from TK member Ann. So creamy and coconutty.
Nutella S'more Iced Coffee from TK member Lindsey. No fire needed! And it has marshmallow whipped cream. Score.
Chocolate Hazelnut Milk from Three Many Cooks. All you need to know is two words: liquid Nutella. Amen.
Chilled Tomato Soup & Green Goddess Whipped Cream from Tami of Running with Tweezers. Perfect for summer.
Watermelon Jalapeno Margaritas from Jackie Dodd of Domestic Fits. Sweet meets heat. And tequila. Yeah, baby.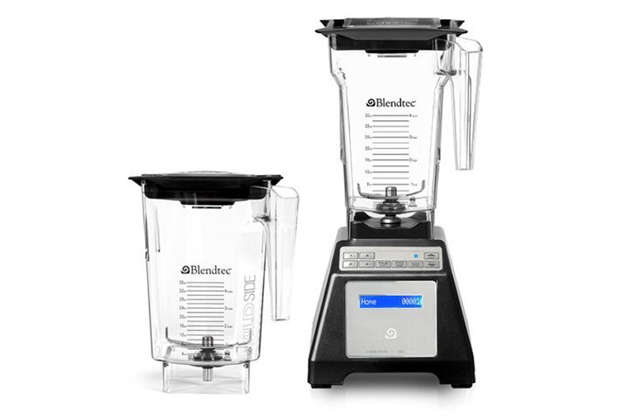 So, are you ready to win that blender? It's easy!

TO ENTER
To enter this giveaway, just answer the following question in the Comments section of this post:
"What's your favorite way to cool off in the summer?"
We shared five of our favorite ways above. Now we want to hear from you!

THE RULES
One entry per person, please. Contest ends tonight at midnight PST.
Winners will be chosen randomly and announced tomorrow morning. Be sure to check in every day this week for the winner and the next giveaway!
And happy 5th TK anniversary you! We wouldn't be here without ya.