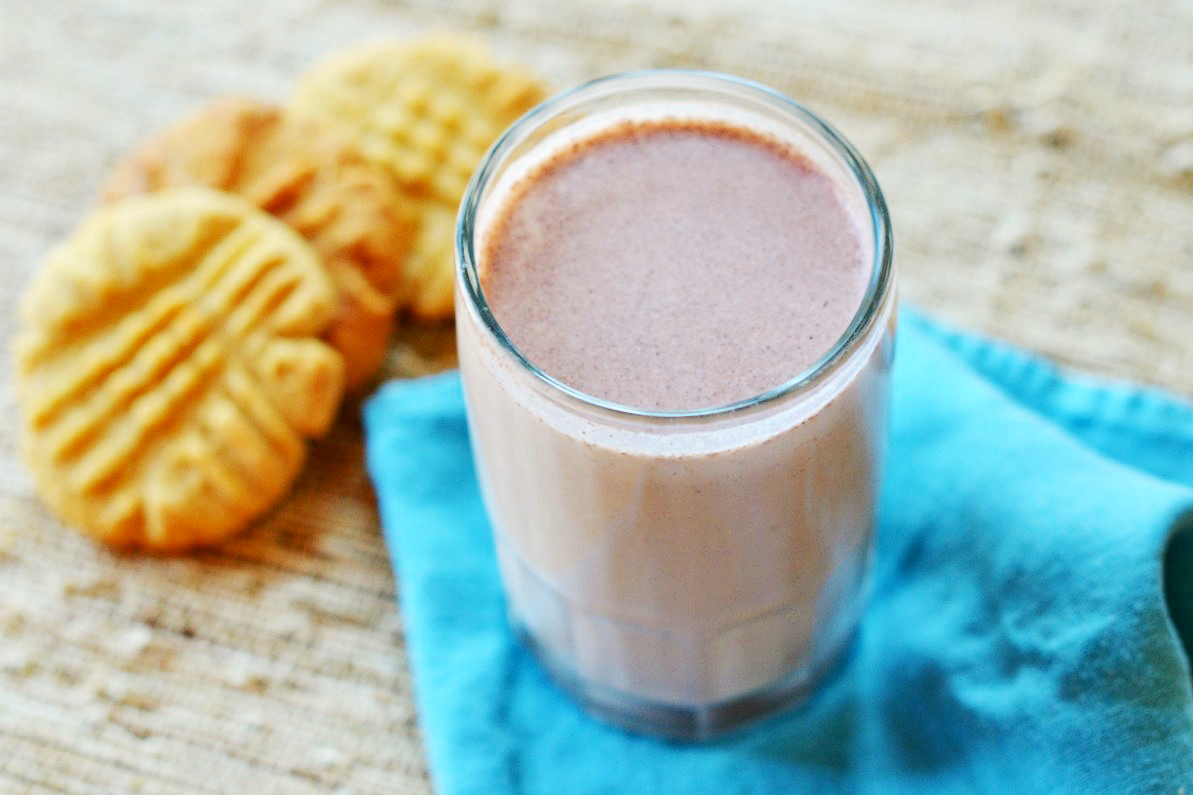 At the risk of sounding like Mugatu in the film Zoolander: nut milks are "so hot right now." I'm seeing them everywhere. I think they've hit the mainstream, not only because they are non-dairy and vegan (and in most cases raw), but also because they are delicious. Nut milks have a wonderful depth of flavor and a delicious richness to them that I didn't expect. And they're healthy too!
But just because you're trying to be a little better to your body doesn't mean you don't want a treat every now and again. That's why I love this Chocolate Hazelnut Milk, which tastes like liquid Nutella! I store it in a mason jar in the fridge (it keeps for 48-72 hours) and have a small glass in the afternoon if I'm feeling hungry or in need of a sweet treat.
This nut milk recipe is not raw. We tested it a few times and definitely tasted much more of the nutty flavor when toasting the hazelnuts. We also found that this eliminated the need for soaking the nuts before blending. If you can't find cocoa nibs in your store, feel free to substitute 2 tablespoons of cocoa powder. Give this recipe a try and then make your own combinations. You can also use other nuts like cashews and almonds!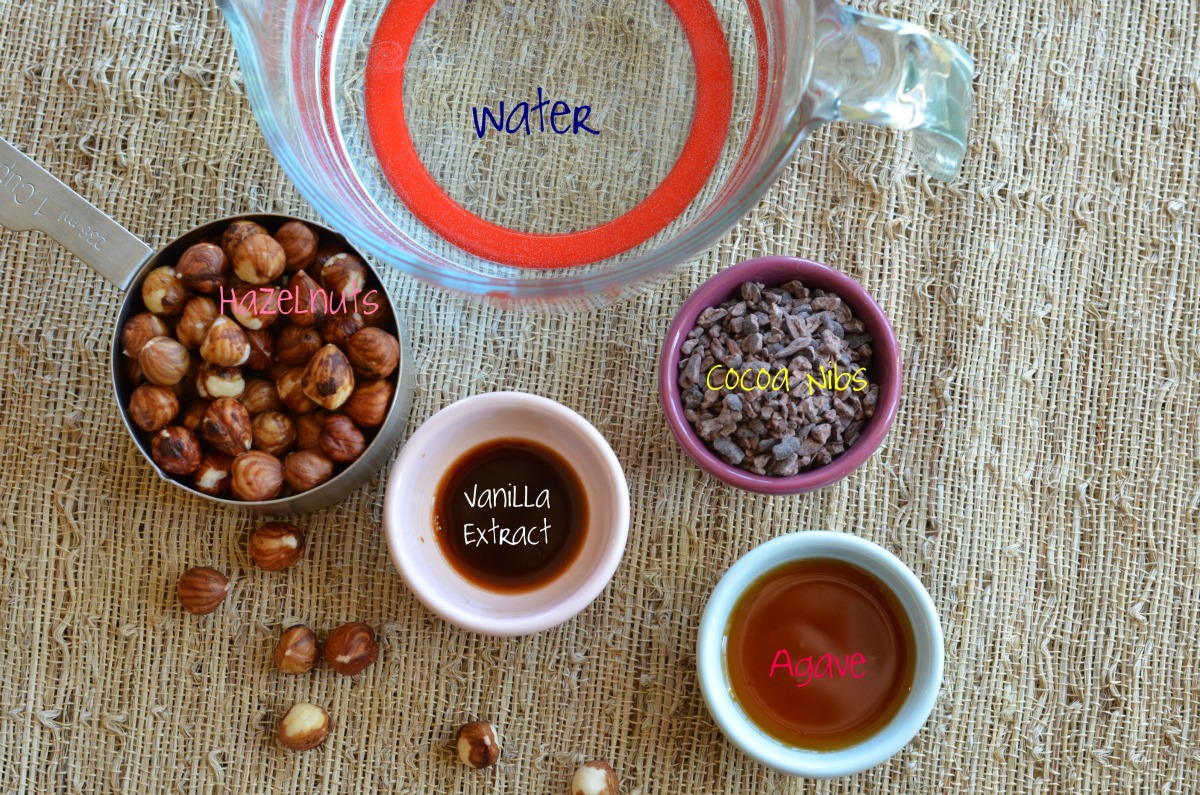 This is all you need to make delicious chocolate hazelnut milk: water, raw hazelnuts, agave, cocoa nibs (or cocoa powder), and vanilla extract.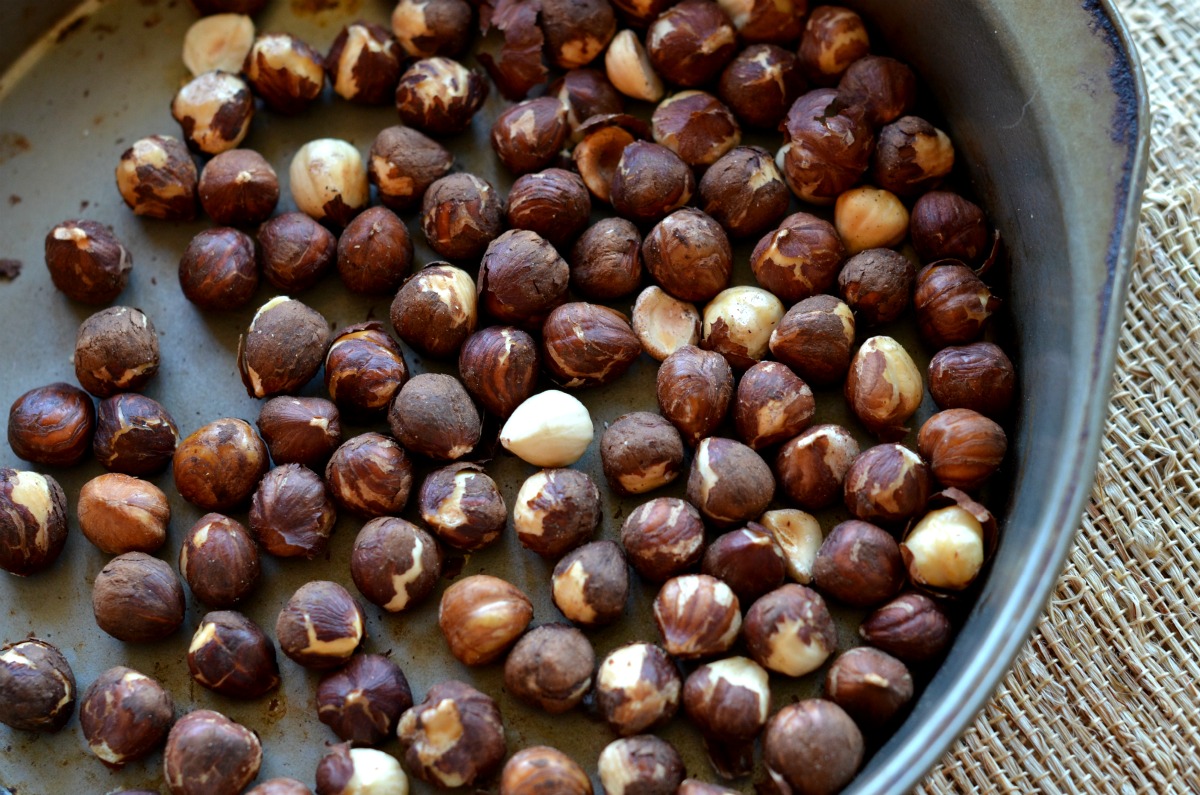 The first thing you need to do is to toast your hazelnuts. It doesn't take long, just 12-15 minutes. Meanwhile, get your blender set up and all your other ingredients measured out.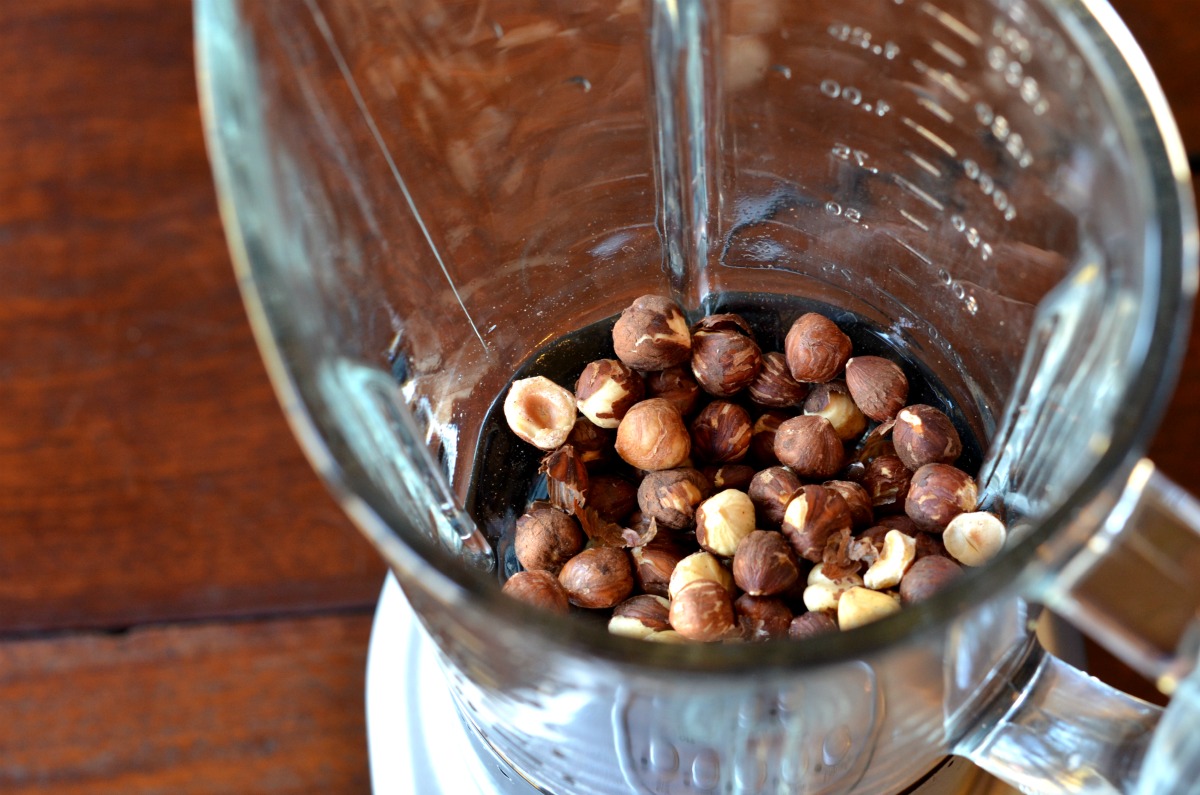 Once the hazelnuts are toasted, put them in the blender.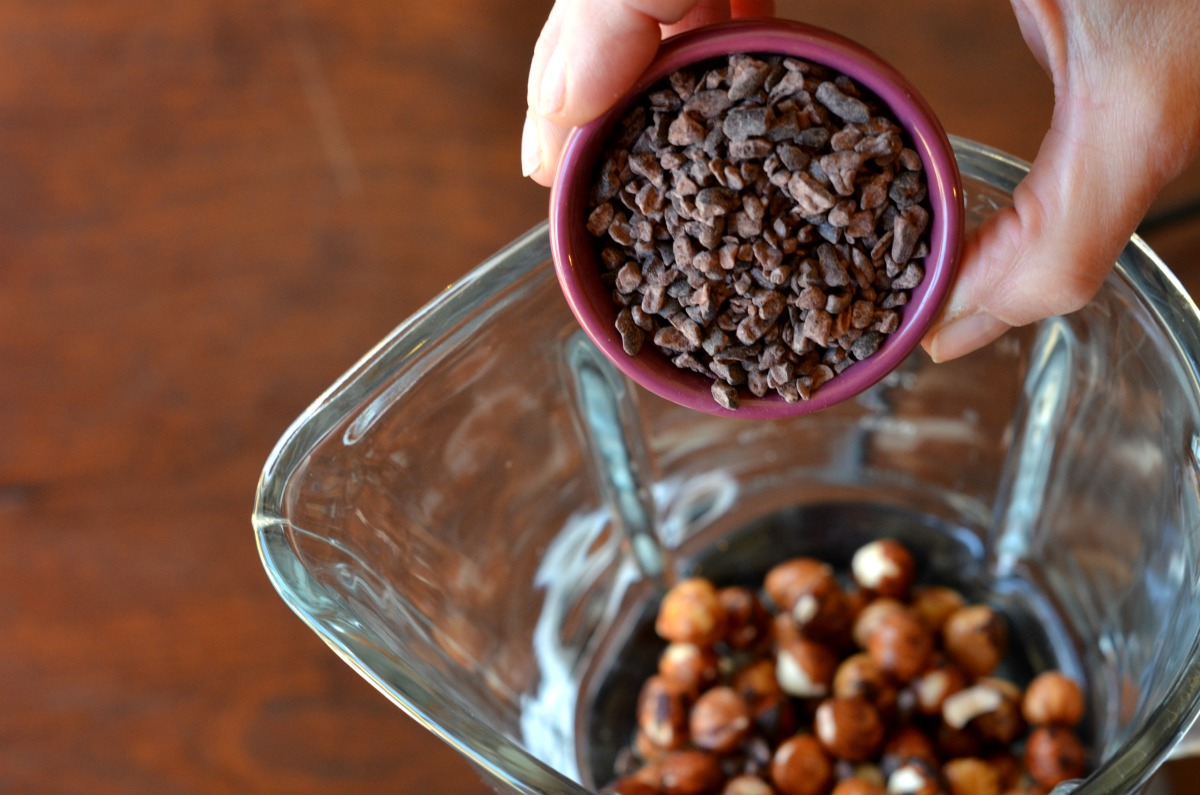 Then it's as simple as adding the cocoa nibs …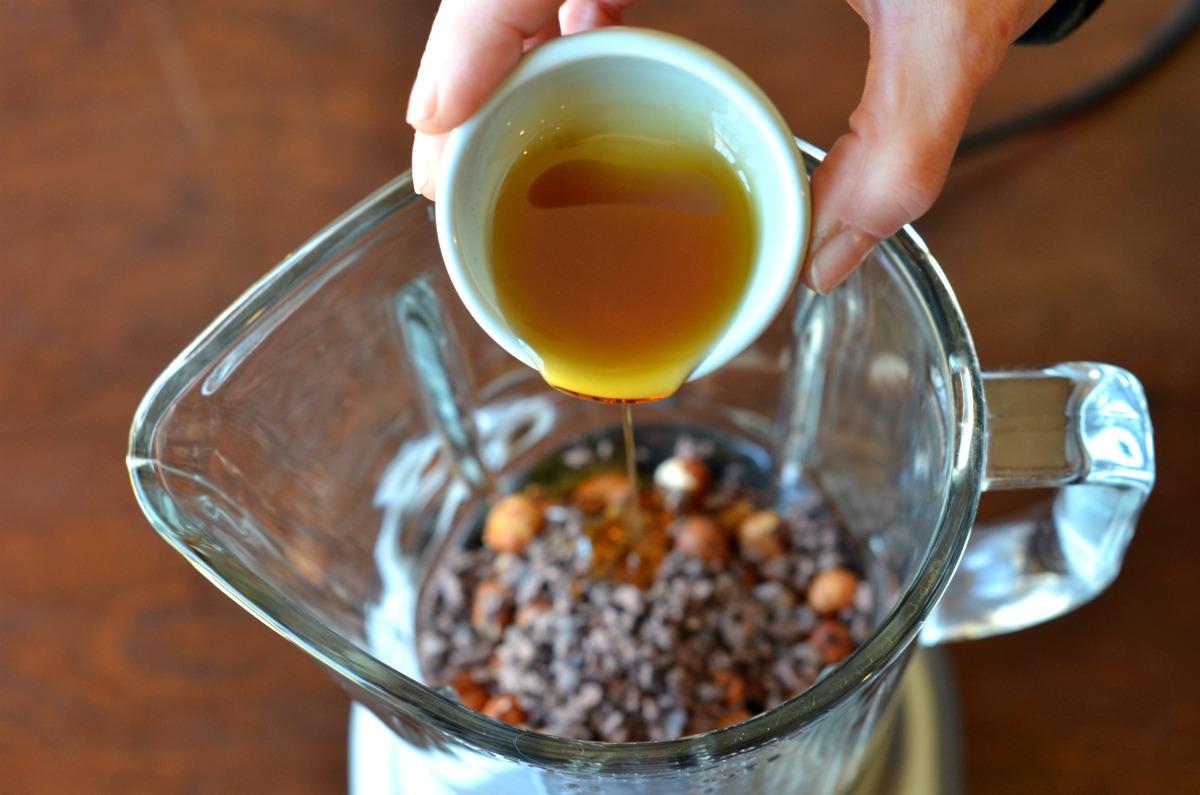 Agave …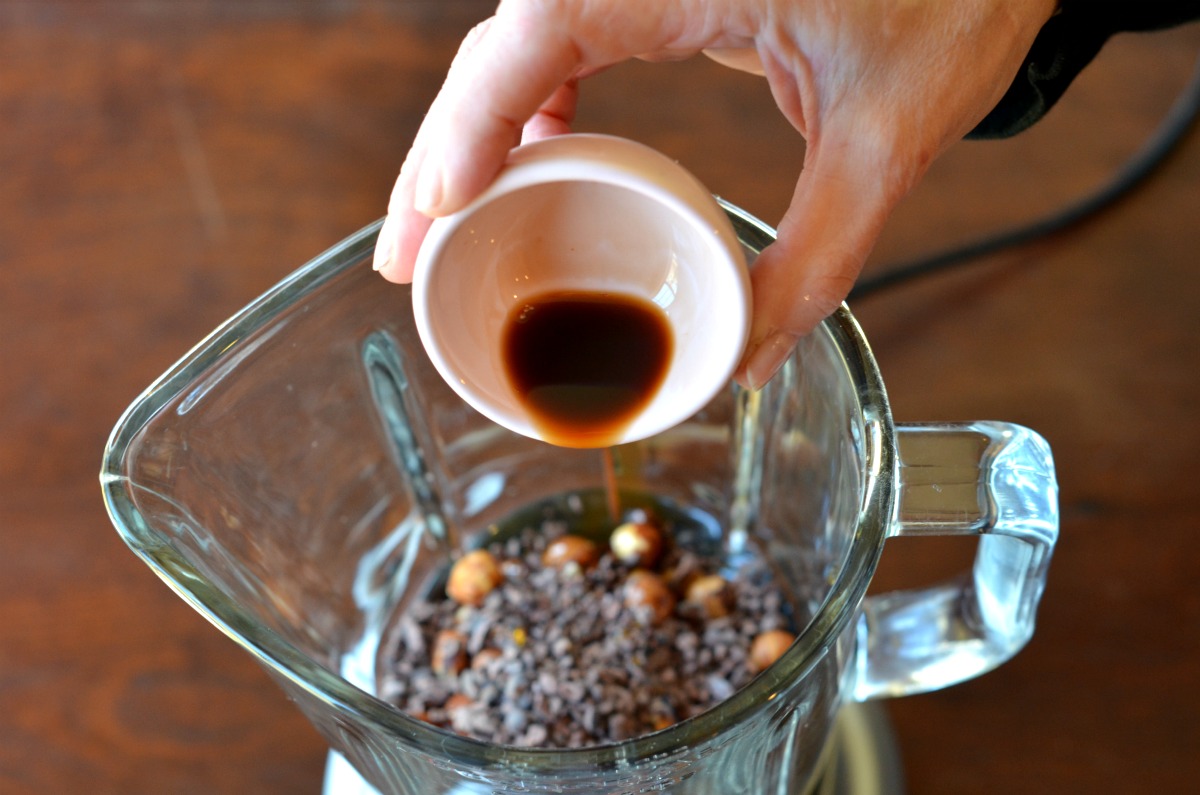 Vanilla …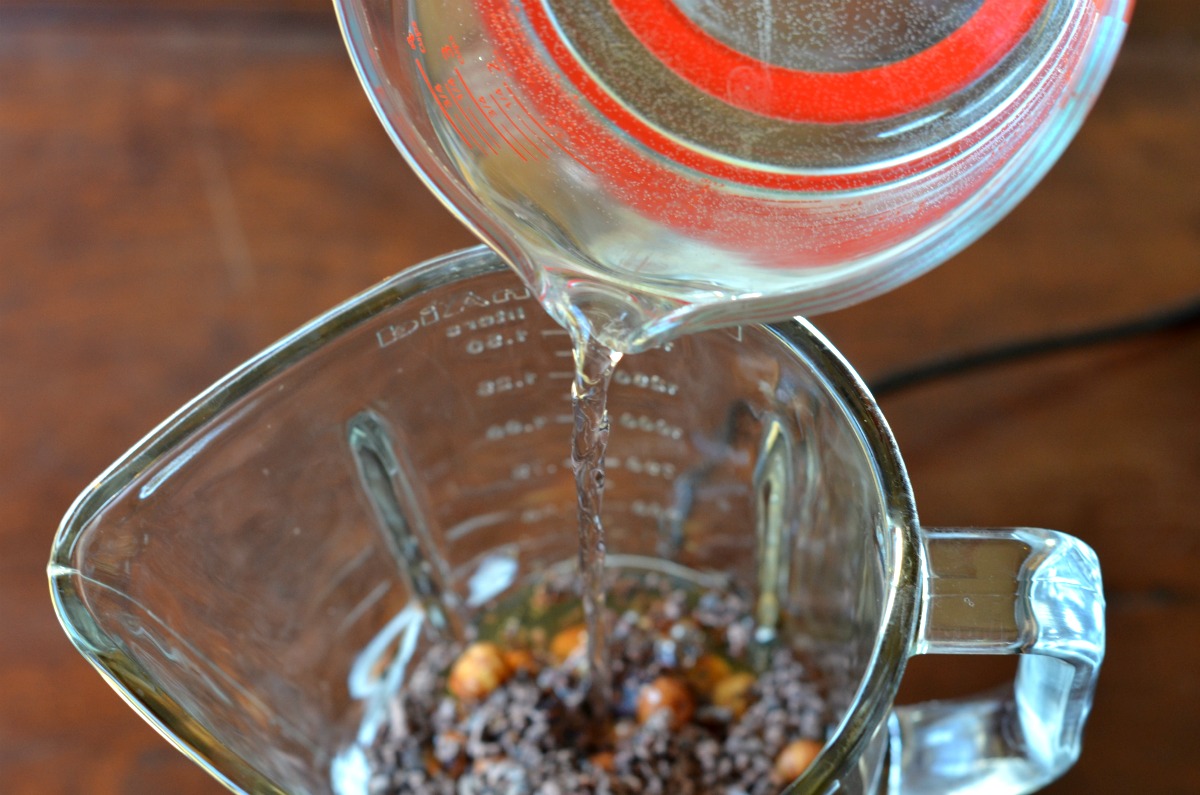 … and finally the water. Then blitz it for a good bit, about one minute. Once blended, I like to let the milk rest for five to ten minutes to let all those flavors marry.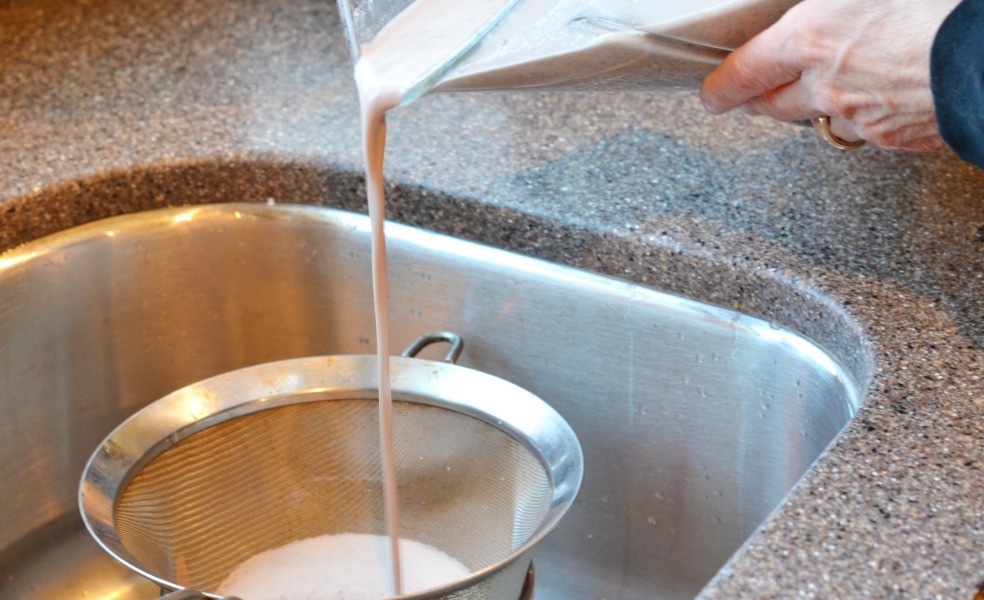 At this point you can drink the milk as is or pour it through a fine mesh strainer to remove all the blended nut and nibs.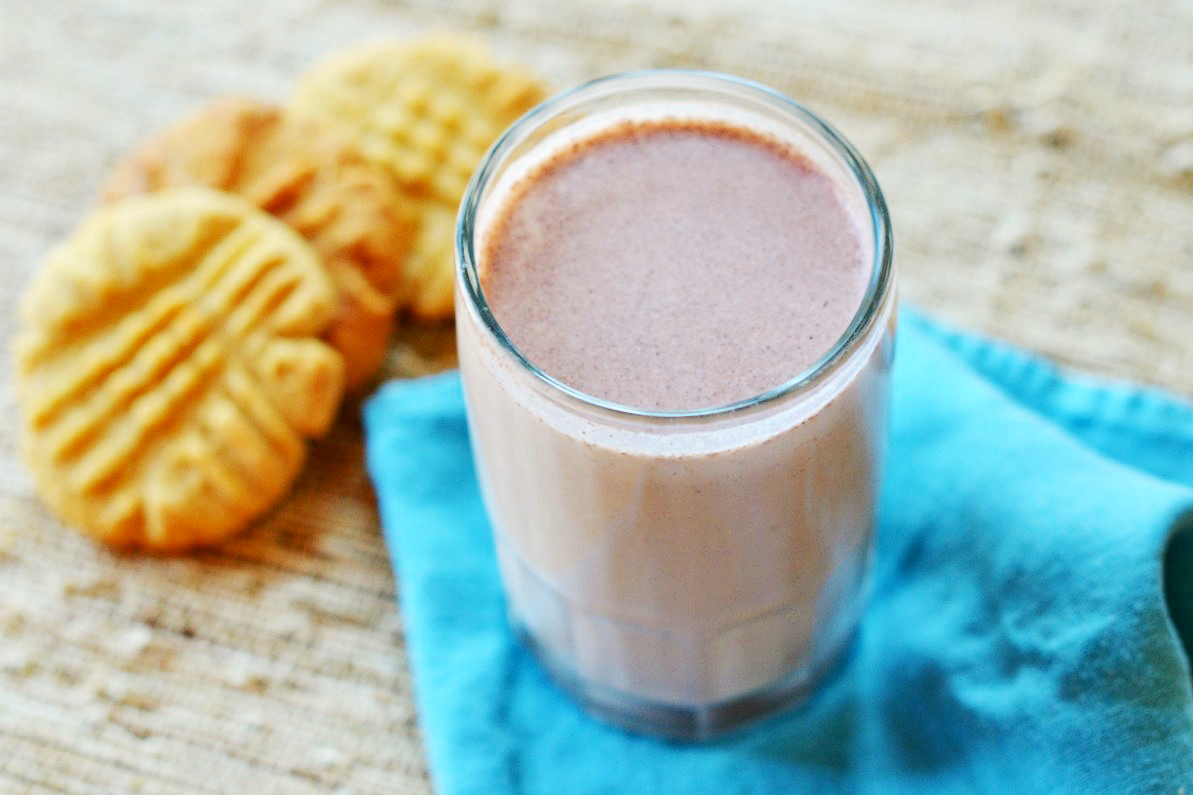 Enjoy warmed in a mug or cold in a glass. Either way, you will love this Chocolate Hazelnut Milk.
Printable Recipe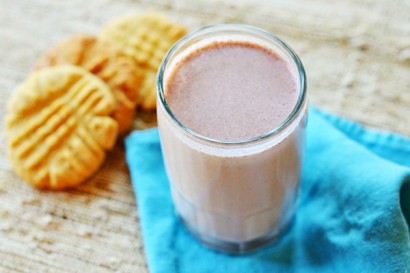 Description
This Chocolate Hazelnut Milk is delicious—tastes like drinkable Nutella!
Ingredients
1 cup Raw Hazelnuts
3 cups Water
¼ cups Agave
1 teaspoon Vanilla Extract
6 Tablespoons Cocoa Nibs OR 2 Tablespoons Unsweetened Cocoa Powder
Preparation Instructions
Headnote: We tried this recipe with both toasted and soaked hazelnuts and found that toasting really brought out the nutty flavor. If you prefer raw milk, simply soak the hazelnuts overnight (or for 4 to 6 hours) and skip the toasting step. Also, if you can't find cocoa nibs, substitute 2 tablespoons unsweetened cocoa powder, it's delicious!
Adjust oven rack to lower-middle position and heat oven to 325ºF. Place hazelnuts in a small baking pan and toast until fragrant and slightly darkened in color, 12 to 15 minutes. Place all ingredients in a blender and puree until very well processed, about a minute. Let stand to blend flavors, 5 to 10 minutes. Strain through a fine mesh sieve and serve warm or chilled.


_______________________________________
Three Many Cooks is the always-entertaining food blog of Pam Anderson and her two daughters, Maggy and Sharon. Pam is a well-known and much-respected food writer and author, Maggy is a "hippy adventurer meets 1950s housewife," and Sharon refers to herself as a recovering food snob learning to survive on a graduate student's budget. Theirs is a strong relationship both inside and outside the kitchen, and it shows in the food they create and the stories they tell.