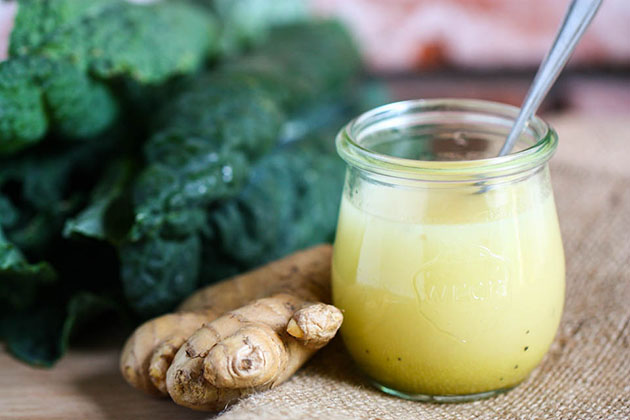 I love homemade salad dressing, but for some odd reason, never make it! Then, after having dinner at a friend's house a few weeks ago where I tasted the most delicious homemade dressing that she just whipped up a few minutes before the meal, I got inspired. I was ready.
Good salad dressing really does "make" the salad, plus it's super easy! I mean, it only takes five minutes, if that! In the time it would take you to find good bottled dressing in the grocery store and make it through the check-out lane, you could have your own homemade dressing already on the table.
So, after eating at my friend's house, I came home and searched Tasty Kitchen for simple, homemade salad dressings. This Fresh Ginger Dressing by afarmgirlsdabbles immediately caught my eye! It's absolutely addictive and turns regular ol' salads into something magical. Try it and taste for yourself!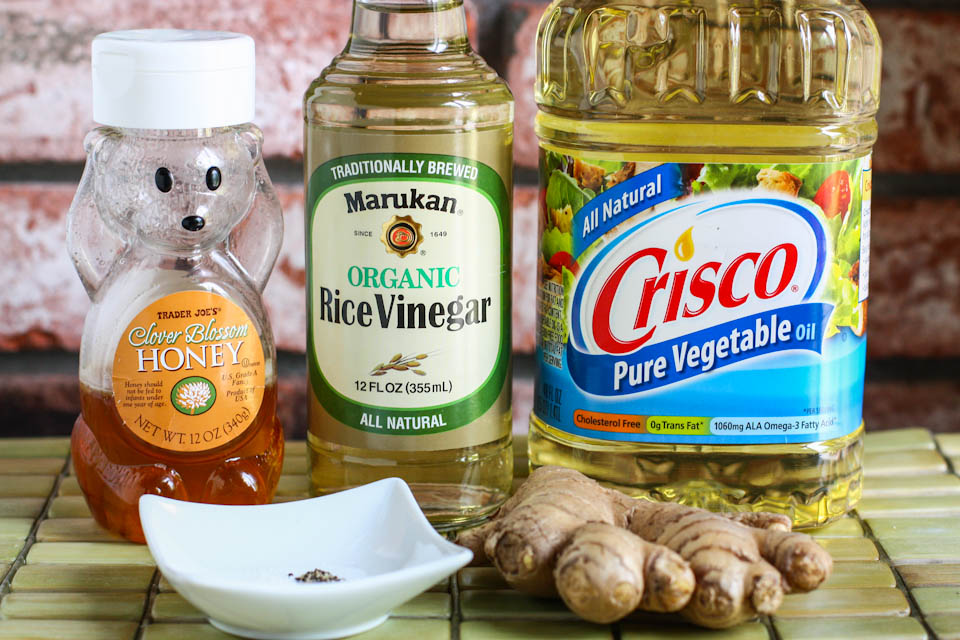 I told you it's super easy! All you need to make this dressing is vegetable oil, rice vinegar, salt, pepper, honey and fresh ginger, of course.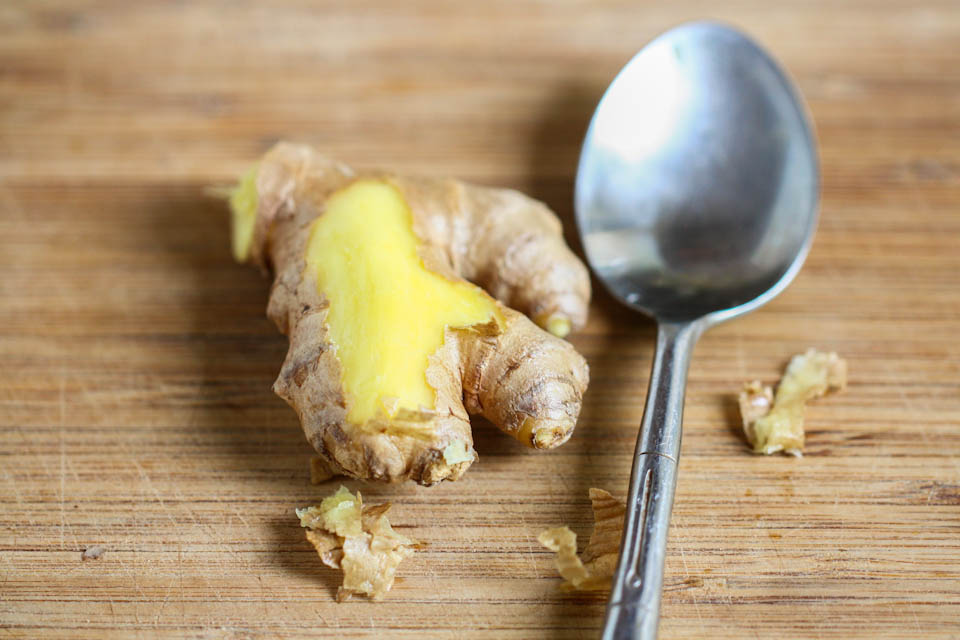 If you don't like using fresh ginger because it's a pain to peel, allow me to share with you this little secret a chef I used to work with taught me, and that is using a spoon to peel the ginger! Just lightly scrape the thin skin off with the edge of a spoon and it comes right off. It makes all those crevices much easier to peel. Once you do the spoon trick, you'll never go back. Trust me on this.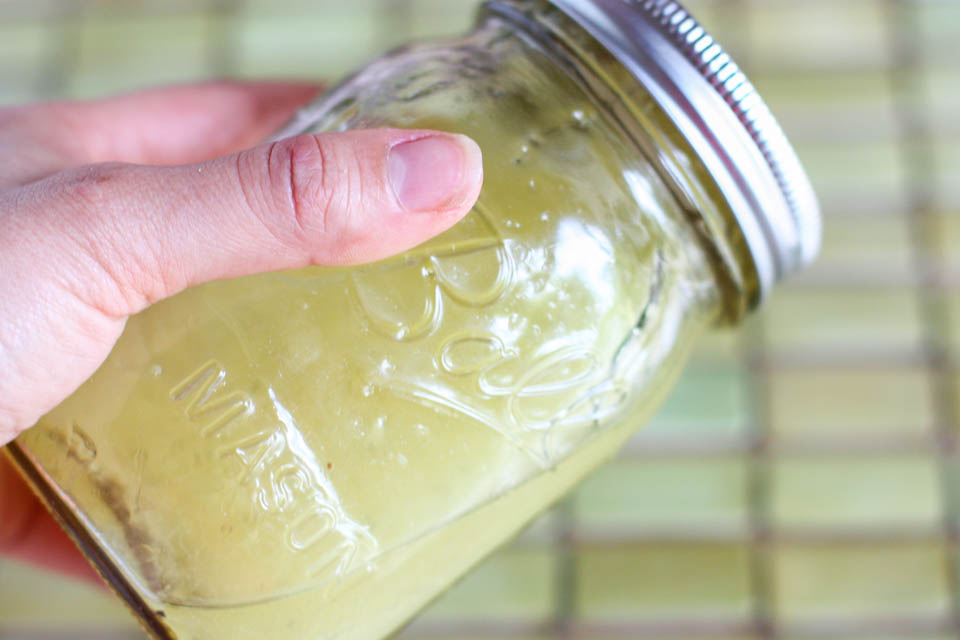 To make the dressing, just put all the ingredients together in a pint-sized jar and shake, shake, shake!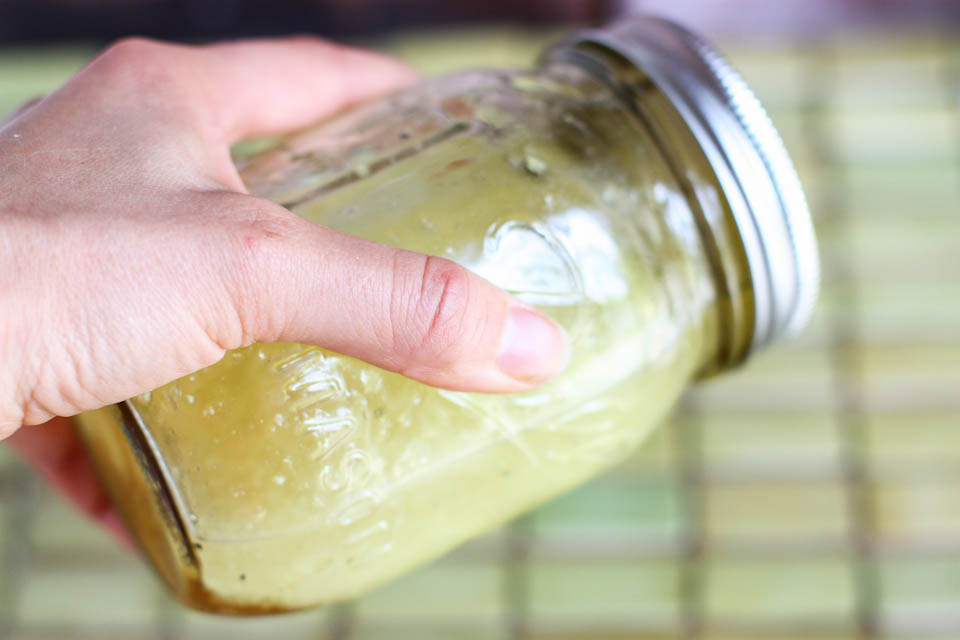 Keep. On. Shaking!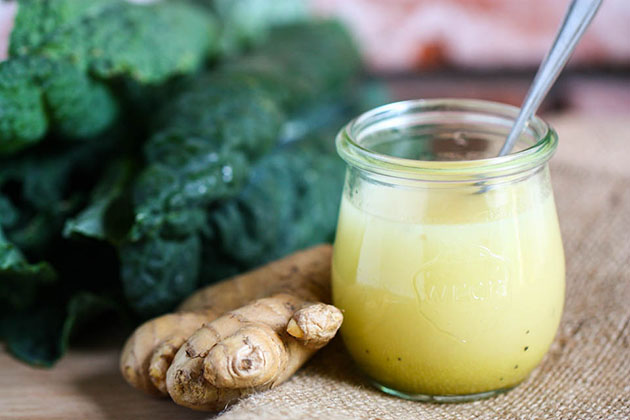 Now you have your own sweet and spicy ginger dressing. It tastes just like the kind from my favorite Thai restaurant in Florida.

The recipe says that this dressing will stay fresh in your fridge for a week in a Mason jar. I'll definitely be making this all summer long! Thanks for the lovely recipe, Brenda (who shared it from her grandma's recipe box!). Have you visited her blog A Farm Girl's Dabbles yet? You must. You simply must.
Printable Recipe
See post on afarmgirlsdabbles's site!
Description
Sweet and full of zing, this fresh and easy ginger dressing promises to be your go-to salad topper of the summer!
Ingredients
½ cups Vegetable Oil
½ cups Rice Vinegar (or Regular White Vinegar)
⅓ cups Honey
1 Tablespoon Grated Fresh Ginger
Pinch Of Kosher Salt
⅛ teaspoons Freshly Ground Black Pepper
Preparation Instructions
Combine all ingredients in a pint jar and shake vigorously. That's it! Serve with your favorite fresh greens. Keeps well in the refrigerator for 1 week.
Adapted from my Grandma Renelt's recipe box, one of my favorite recipes in all the world.


_______________________________________
Jenna is a food writer who has worked as a pastry chef and bread baker. Her blog Eat, Live, Run has great recipes, travel stories, and the perfect slogan: "Celebrating life, one crumb at a time."