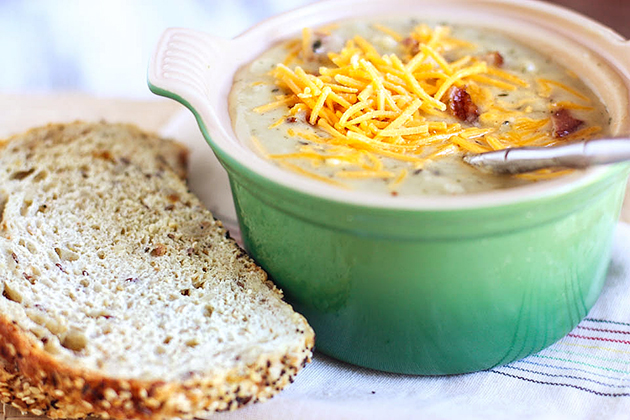 I love a good old-fashioned potato soup.
It has to be thick though! None of that watery broth with potato pieces floating around for me. I like my potato soup rustic and hearty, and perfect for dipping big chunks of warm bread. I have a potato soup recipe that I use fairly often, but was interested in changing it up a bit. So I decided to try this Cowboy Potato Chowder by kellykitchen.
It turned out fabulous! Thick and rich, with bright bits of fresh thyme and dill. I made a big batch of it and brought it over to a friend who just had mouth surgery and could only have soft food. They loved it as well. I have a feeling it would freeze well, too, so that's all the more reason to make extra.
Here's what ya need!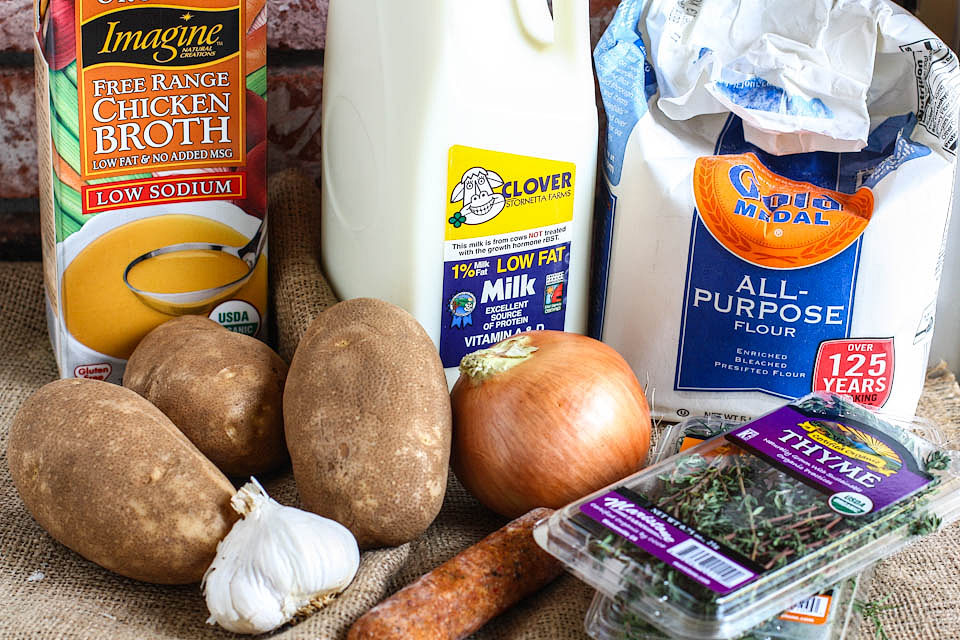 I used a spicy jalapeno chicken sausage instead of the regular sausage that the original recipe called for. I also used bacon grease instead of olive oil to sauté my veggies. Why not? It was delicious!
Let's get started!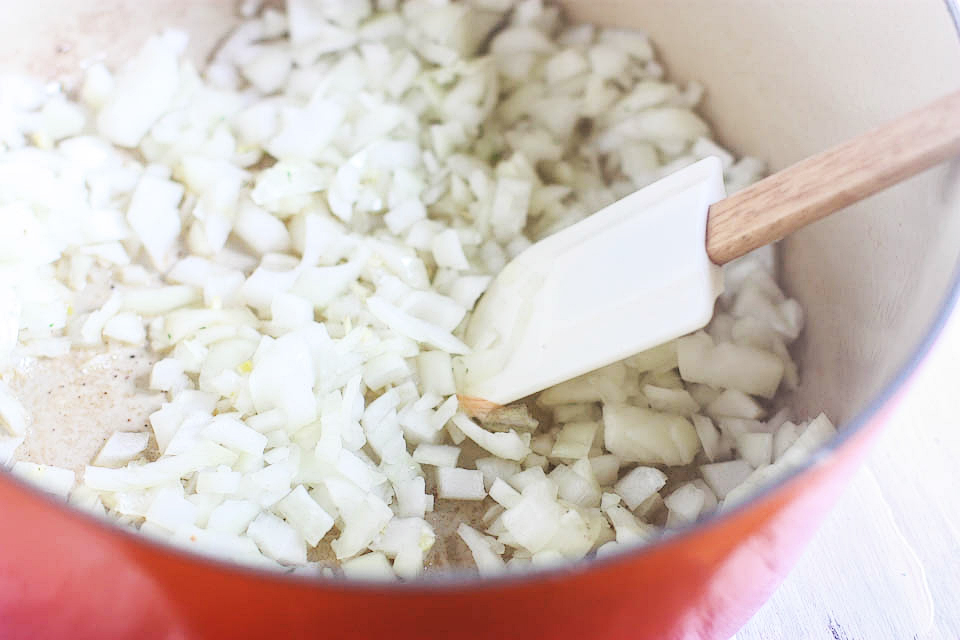 First, chop your onion and garlic and sauté both in olive oil (or bacon grease!). You just want them to be tender, not totally soft, so this should take about five minutes.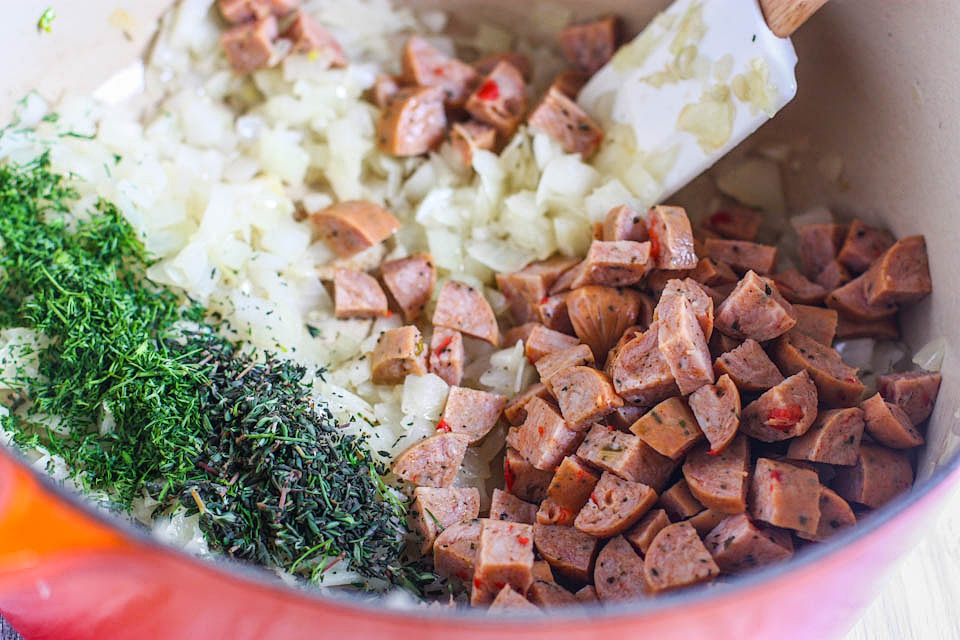 After that, add the sausage, fresh dill and fresh thyme. Like I said, I opted for a spicy chicken sausage because that's what I currently had on hand. Any sausage would do though!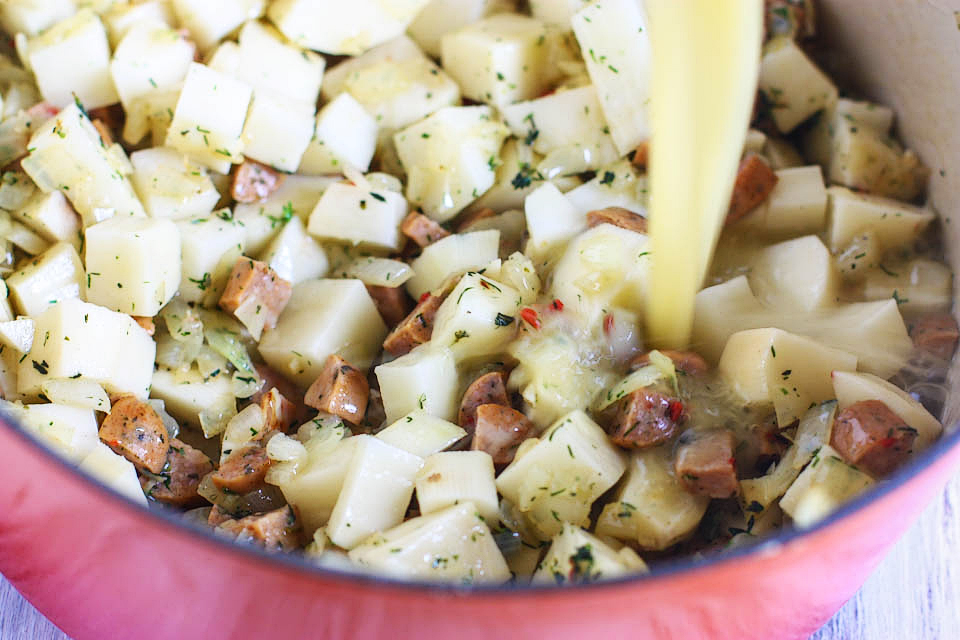 Pour in a quart of chicken broth (I used low-sodium) and add your peeled, chopped potatoes. Bring the mixture to a boil, then cover and reduce heat to a simmer. Let simmer for about 20 minutes, or until potato chunks are quite tender.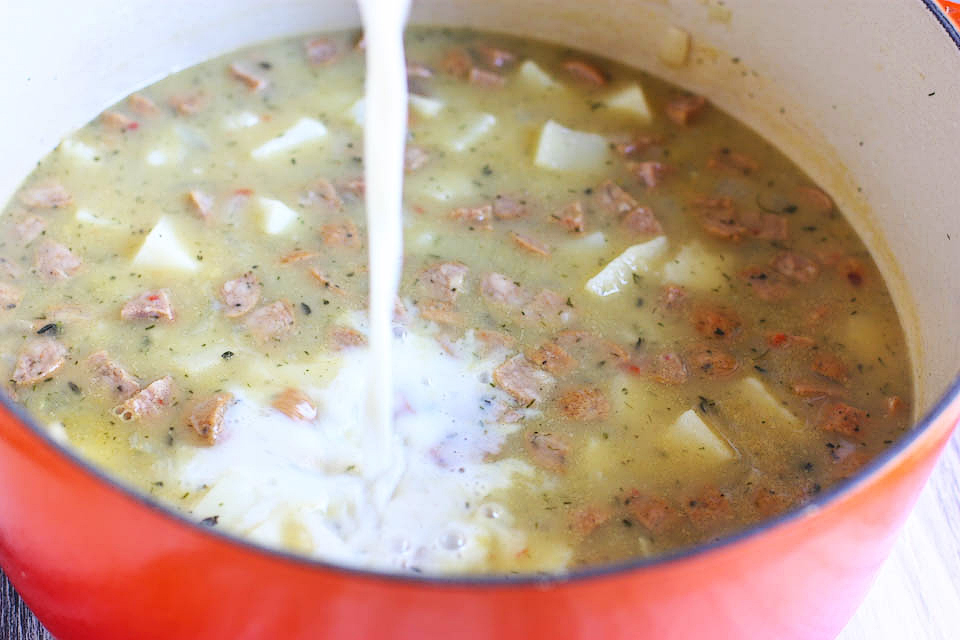 Once the potatoes are tender, slowly drizzle in the milk. Reduce heat to the lowest setting and stir well.
Now, we're going to make the roux to thicken the chowder up!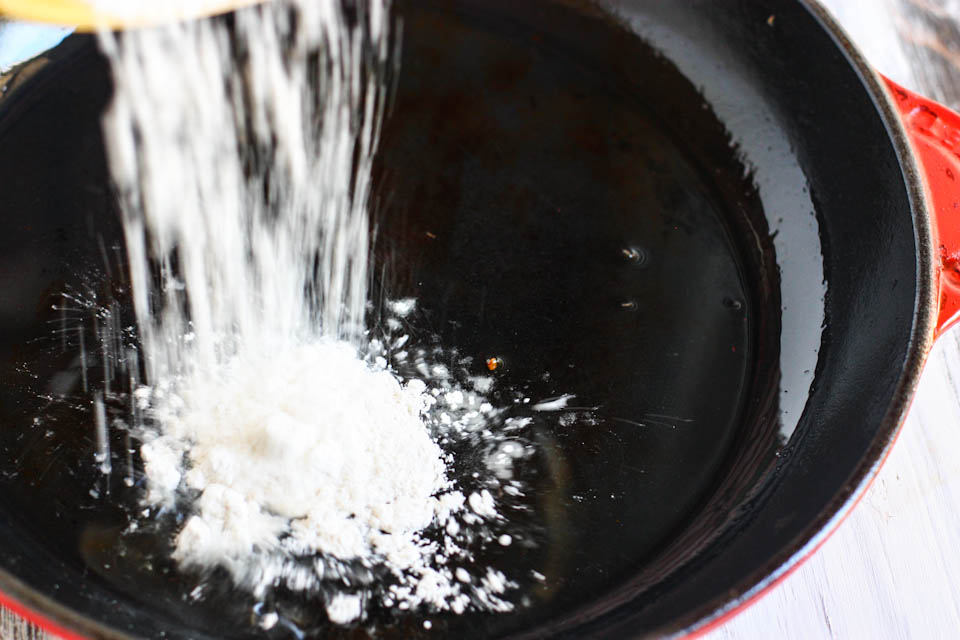 Heat up a couple tablespoons of olive oil in a large skillet and add flour.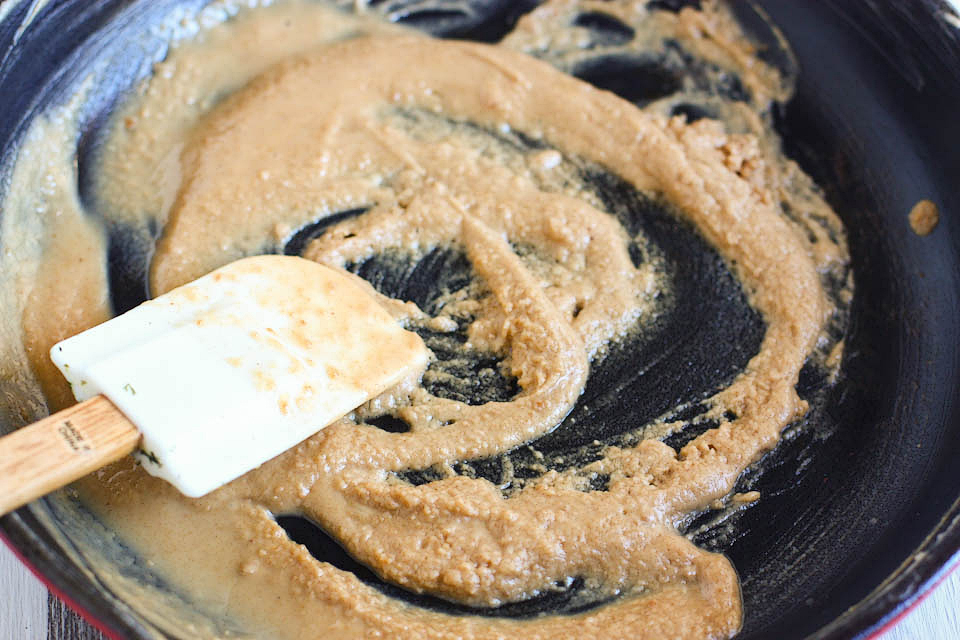 Whisk together over medium high heat and keep on whisking until the mixture begins to turn golden brown and smell very nutty. You'll know when it's done but watch out! You don't want to scorch the roux.
Carefully (you do not want to splatter roux on your arm!) scoop out the roux into the bubbling chowder and stir well. The soup should thicken up almost immediately. Remember: the more roux you add, the thicker your soup will be.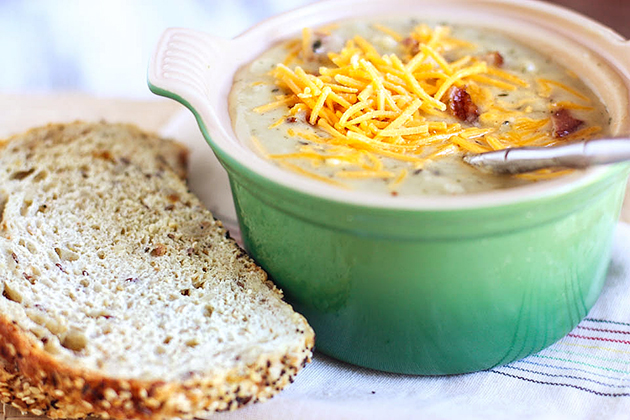 There ya have it! I served my soup with cheddar cheese and bacon bits, and it was divine—-probably the best homemade potato soup I've had and perfect for cold, dreary winter days!
Make this soon, guys. You're gonna love it! And a big thanks to kellykitchen for providing such a tummy warming recipe.
Printable Recipe
Description
A hearty chowder perfect for wintry days.
Ingredients
½ cups Olive Oil, Divided
1 whole Yellow Onion, Diced
2 cloves Garlic (peeled And Diced)
3 Tablespoons Fresh Thyme (or 1 Tablespoon Dried)
3 Tablespoons Fresh Dill (or 1 Tablespoon Dried)
14 ounces, weight Sausage, Crumbled
4 cups Chicken Broth
6 whole Yukon Gold Potatoes, Peeled And Chopped
2 cups Milk
¼ cups White Flour
Salt And Pepper
Optional Toppings: Grated Cheese, Bacon Bits, And Chopped Green Onions
Preparation Instructions
1. Heat 1/4 cup olive oil in a stockpot over medium heat. Add onion and garlic. Saute until tender, about 5 minutes.
2. Stir in thyme, dill and sausage; cook, stirring about 5 minutes until sausage is brown.
3. Add broth and potatoes, bring to a boil. Reduce heat to medium, cover and simmer about 20 minutes or until potatoes are tender.
4. Slowly add milk and bring soup back to a boil, simmer 2-3 minutes.
5. To thicken soup, heat remaining 1/4 cup olive oil in a saute pan over medium heat. Stir in the flour, cook stirring until mixture is smooth and light golden brown, about 2 minutes. Be careful not to scorch the roux mixture. Stir this roux into the soup until the soup thickens. Remove from heat, add salt and pepper to taste.
Optional: top with grated cheese, bacon bits, and chopped green onions.
Keeps well refrigerated for 2-3 days. Reheat on low heat, slowly stir Add 1 cup of milk if too thick.


_______________________________________
Jenna is a food writer who has worked as a pastry chef and bread baker. Her blog Eat, Live, Run has great recipes, travel stories, and the perfect slogan: "Celebrating life, one crumb at a time."