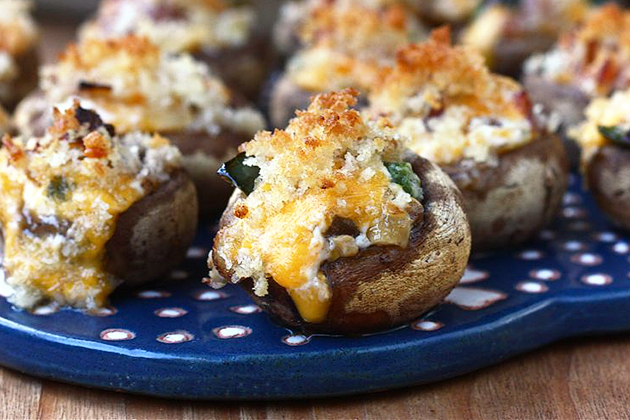 The holiday season is upon us, my friends. Parties, gatherings and festivities galore! I love a good party, and I love a potluck party even more. Stuffed mushrooms are one of my favorite dishes to bring to gatherings. They're easy to assemble, their bite size shape makes them perfect for guests to eat as they mingle, and who can deny their deliciousness. In particular, these Jalapeno Bacon Stuffed Mushrooms from TK member Kelly of Evil Shenanigans caught my eye. I'll be honest, the title of the recipe had everything to do with my curiosity. Cheese? Yes. Bacon? Double yes. And spicy, too?! Triple yes.
Let's get started!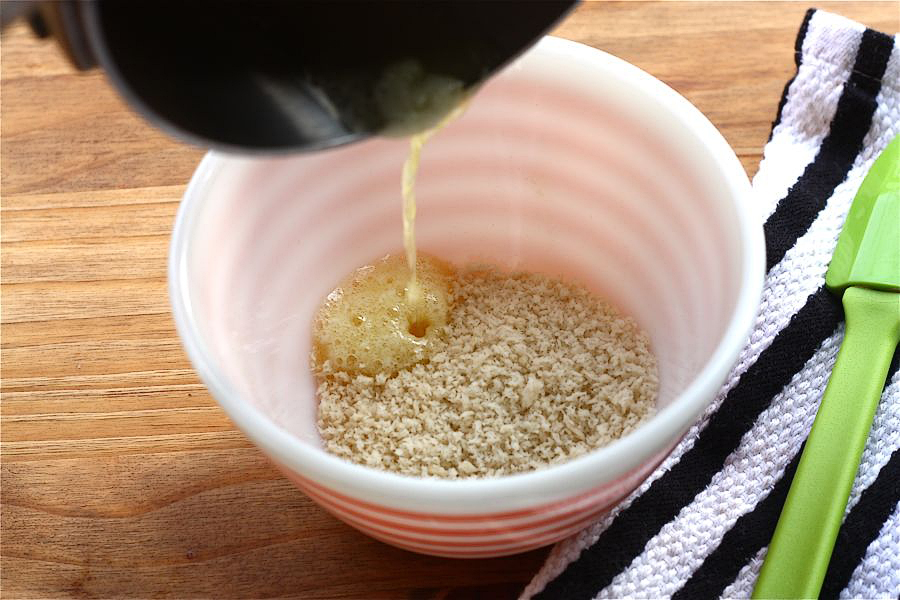 Grab a small bowl and toss the panko bread crumbs with the melted butter.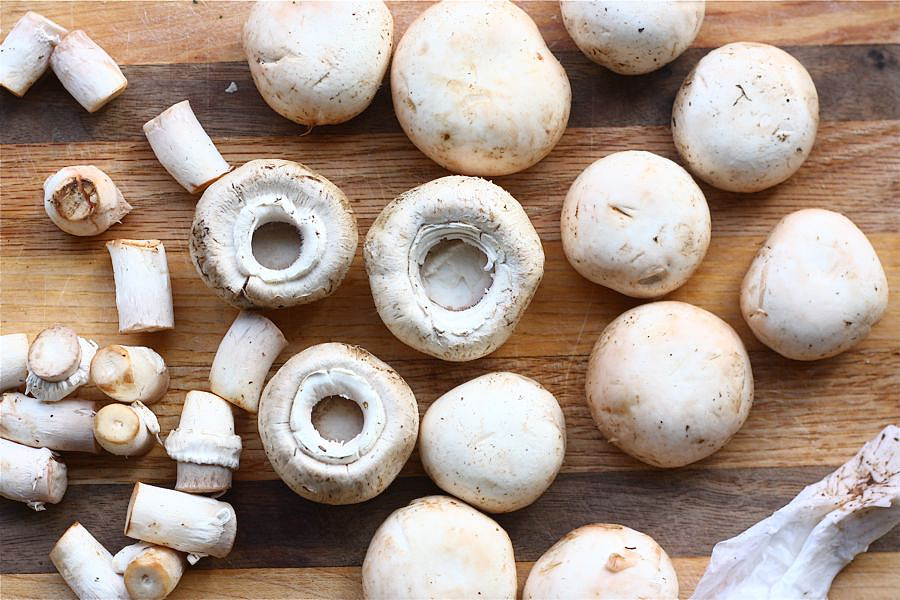 Clean the mushrooms and remove their stems. Go ahead and dice up the stems and set aside. We're going to use them later!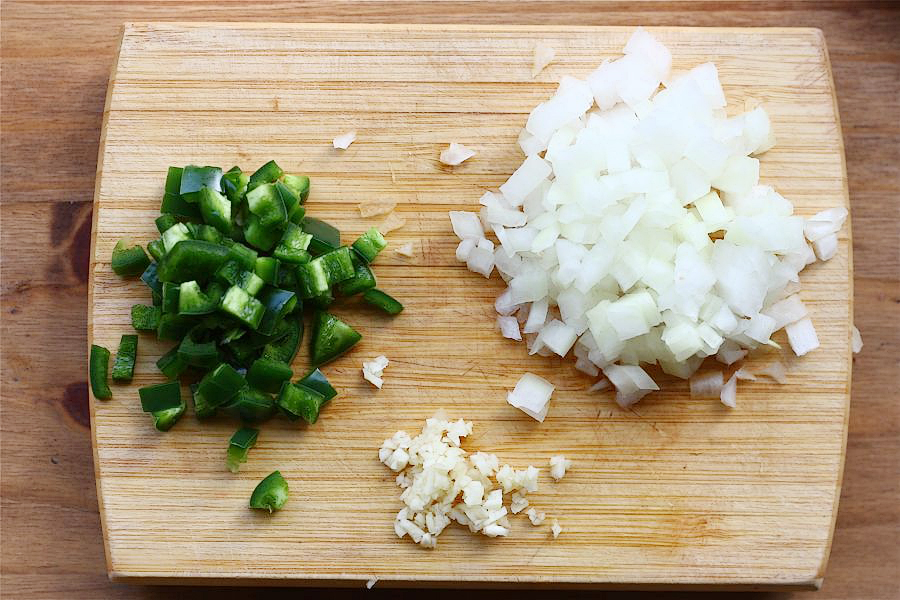 Dice up the jalapeno, yellow onion and garlic. Triple threat!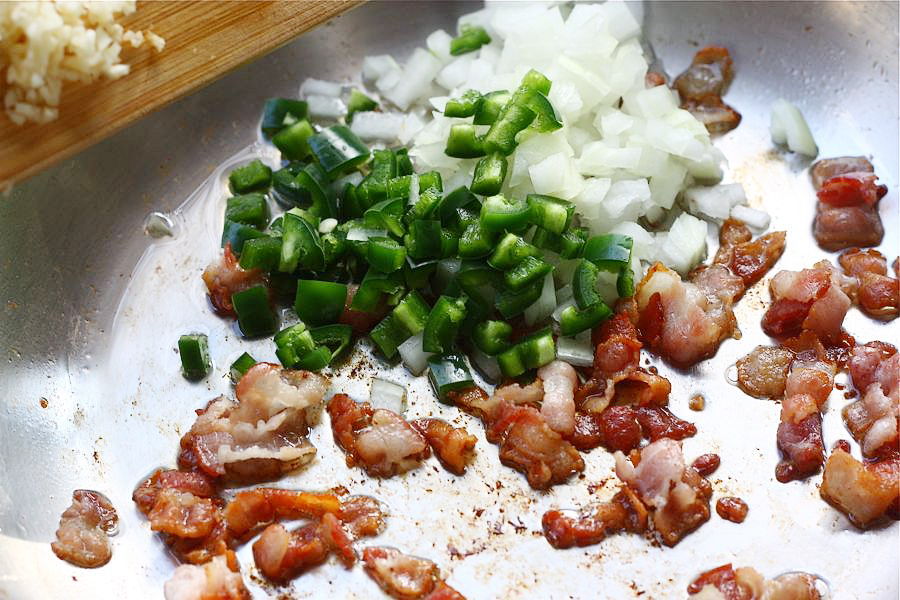 In a saute pan, cook the diced bacon until golden brown and crispy.
Add the jalapenos, onions, garlic …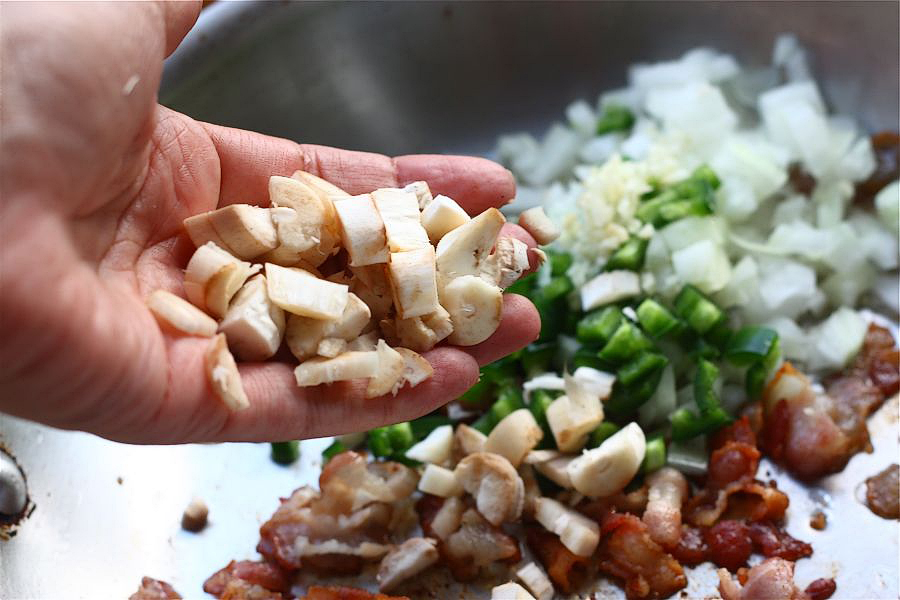 … and diced stems.
Cook the mixture for five minutes, or until the vegetables become translucent.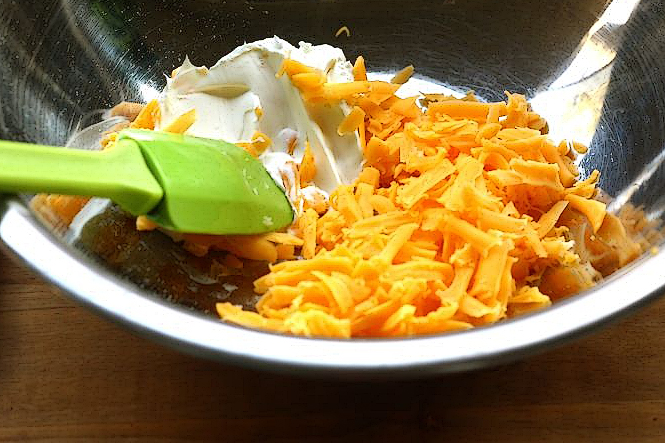 This is when the fun starts!
In a medium bowl, mix up the cream cheese and shredded cheddar cheese. Once it's all mixed, add the warm vegetable/bacon mixture and toss.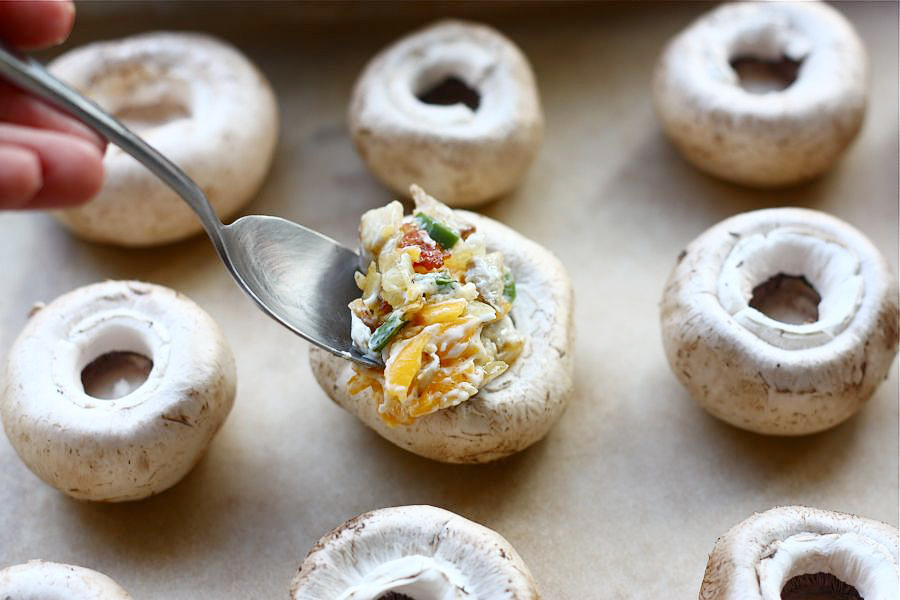 Place the mushrooms on a lined baking sheet.
Using a tablespoon, scoop the mixture into the mushroom centers.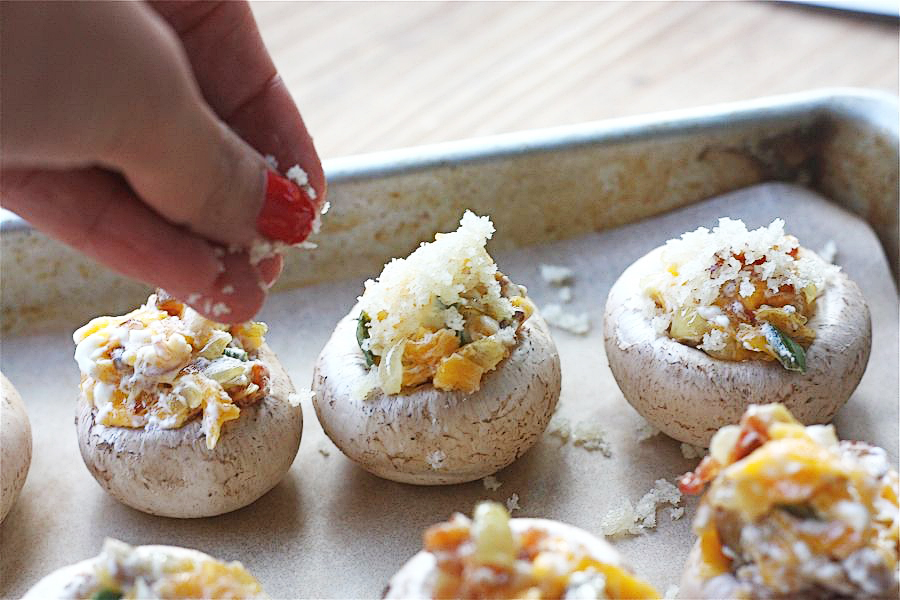 Lastly, top each mushroom with a bit of the buttery panko mixture.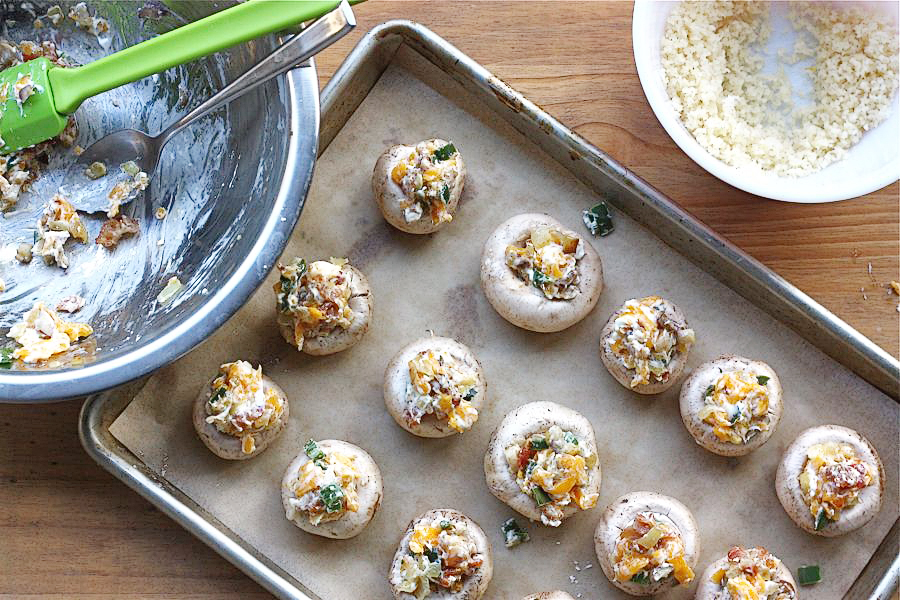 I ended up with a bit more mixture left so I ended up getting fifteen mushrooms out of this recipe. I'm definitely not complaining!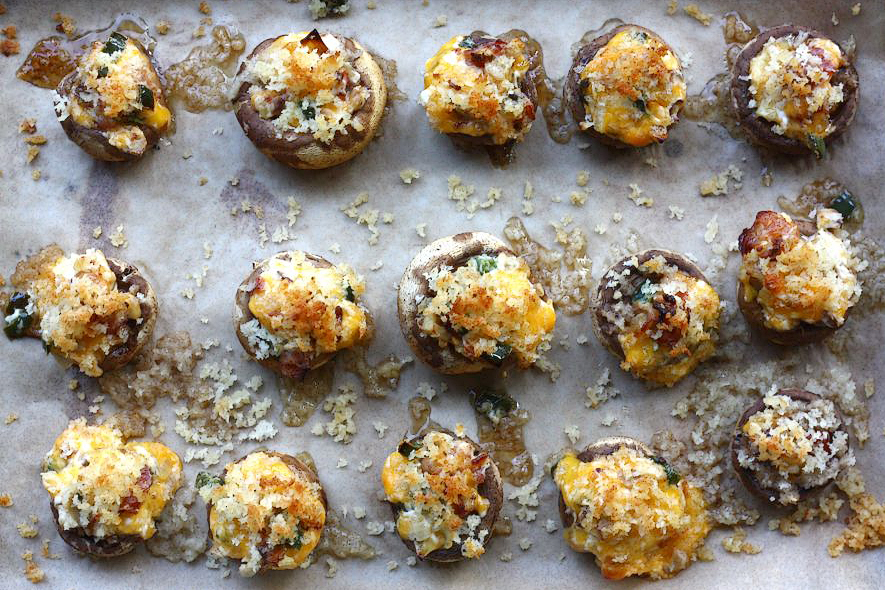 Bake the mushrooms for 20 minutes, or until the tops turn a golden brown and the cheese starts to ooze out the sides.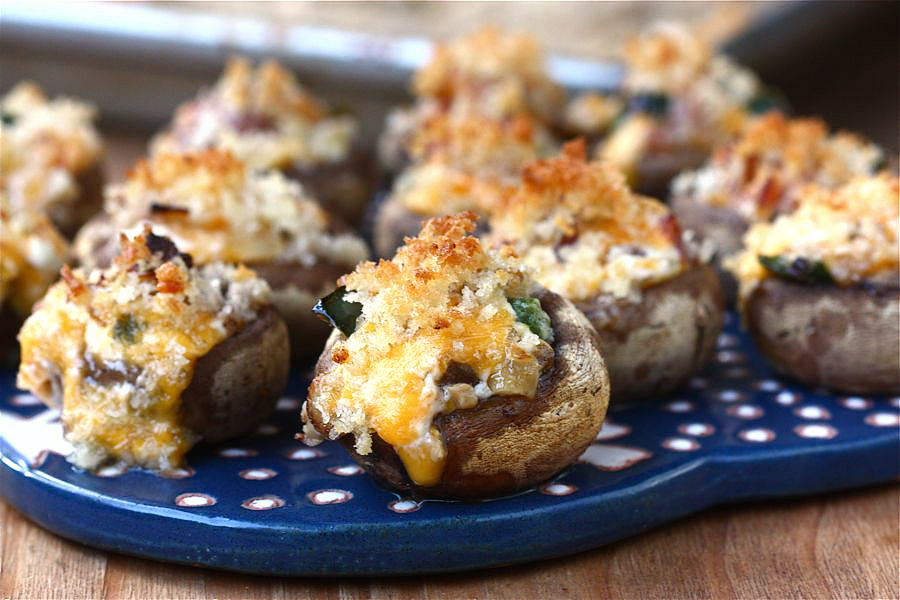 I have big plans for making this again (I'm doubling the recipe next time), taking them to a party and watching as they disappear. This will happen—guaranteed! 
Thank you to TK member Kelly for the easy-breezy, amazing recipe. Also, check out her blog, Evil Shenanigans. It's filled with delicious, comforting dishes! (And if you want to learn more about her and where her blog gets its name, check out her Tasty Kitchen Blog feature.)


_______________________________________
Adrianna is the lovely lady behind the scrumptious blog A Cozy Kitchen. It's filled with all kinds of mouthwatering recipes and gorgeous photography. Whether you're in the mood for something vegetarian or meaty, fancy or pure comfort, light or decadent, there's sure to be something there for everyone.