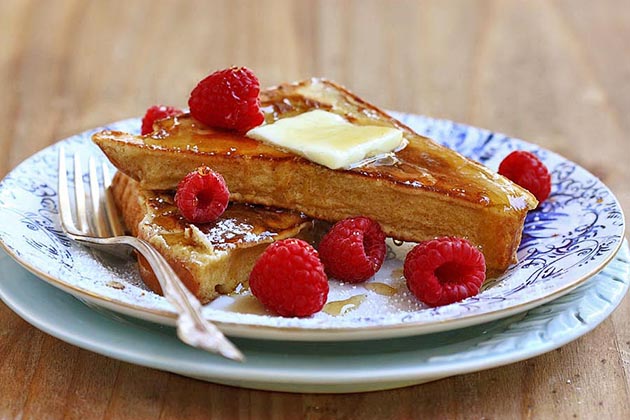 If you ever want me to like you, just make me a light, fluffy stack of pancakes. I'll blush, I'll smile a lot, I might propose–it'll be weird and cute. Promise.
Just when I thought pancakes couldn't get any better, I stumbled upon this recipe by Tasty Kitchen member frecklesandsunshine. The title: When French Toast Met Pancakes…and Fell In Love totally made me giddy with butterflies in my stomach. I was in love way before the batch was whipped up.
What makes this recipe so unusual (and delicious) is how the French toast is coated in a very thin pancake batter, creating an amazing crust around the bread. The results are pure heaven! 
Let's dive in, shall we?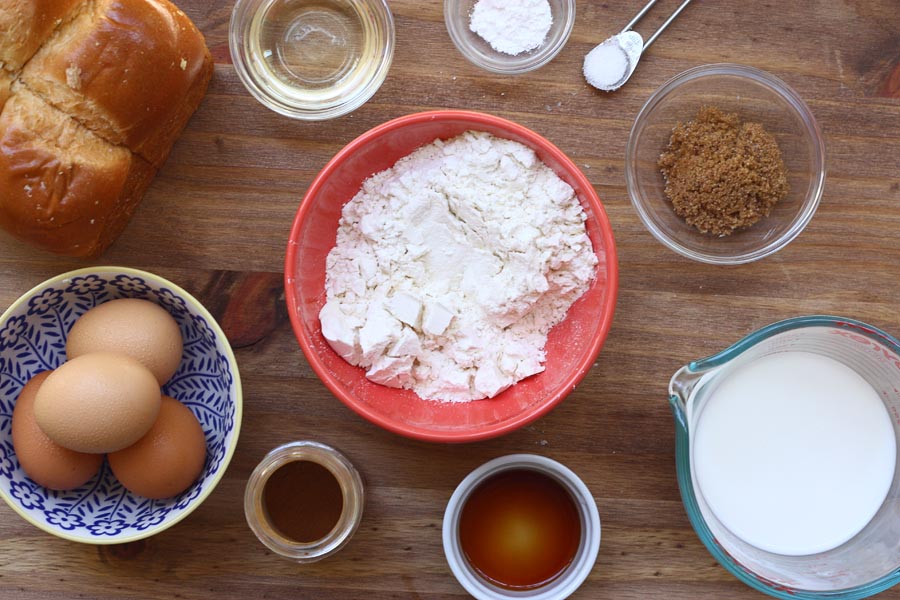 You'll need some ingredients. There's eggs, cinnamon, vanilla, milk, brown sugar, salt, baking powder, some vegetable oil, all-purpose flour and a good hearty bread.  
I used brioche because I wanted something that would be able to take the heavy batter. It worked beautifully.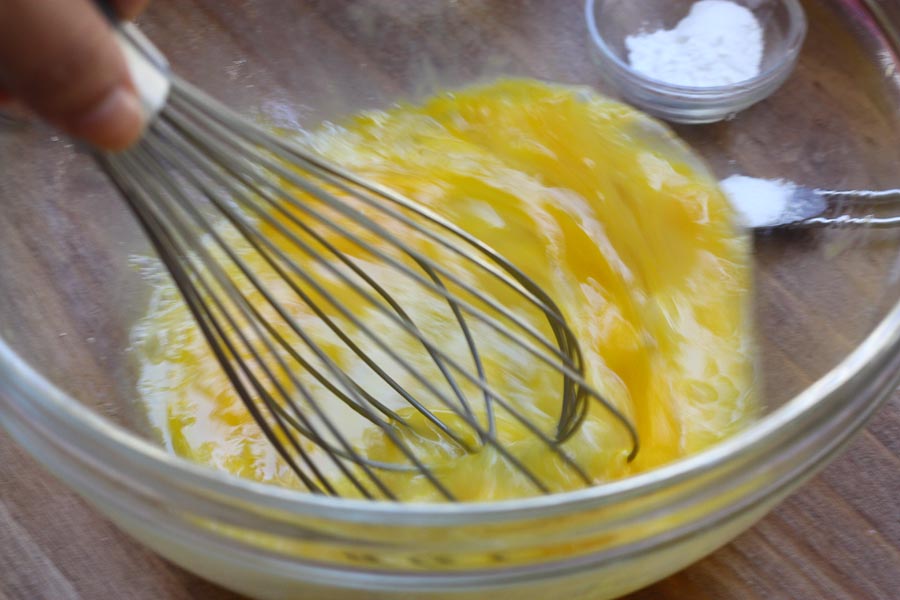 In a large bowl, add the eggs and beat 'em until they're light and fluffy.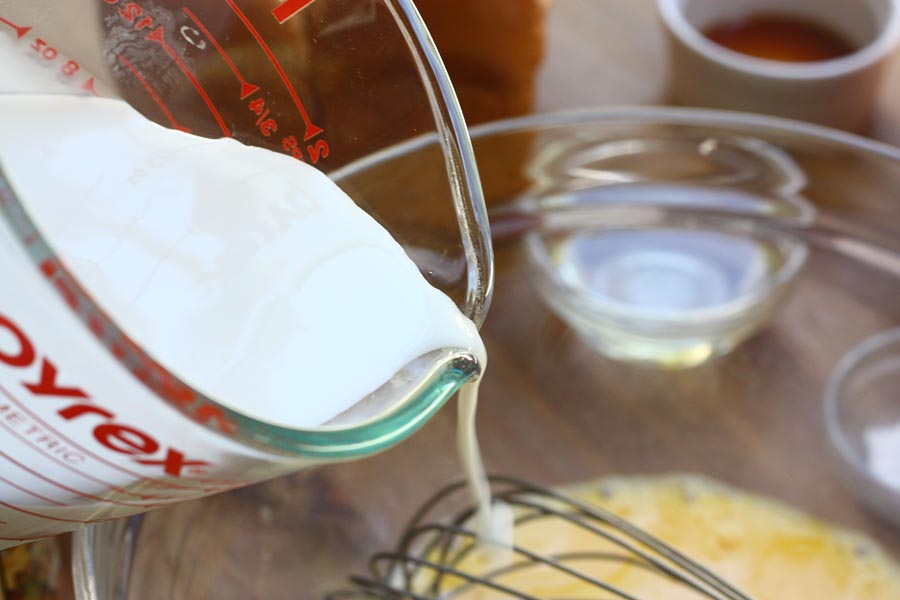 Next, we're just going to add all of the ingredients (minus the bread) one at a time. First, the milk …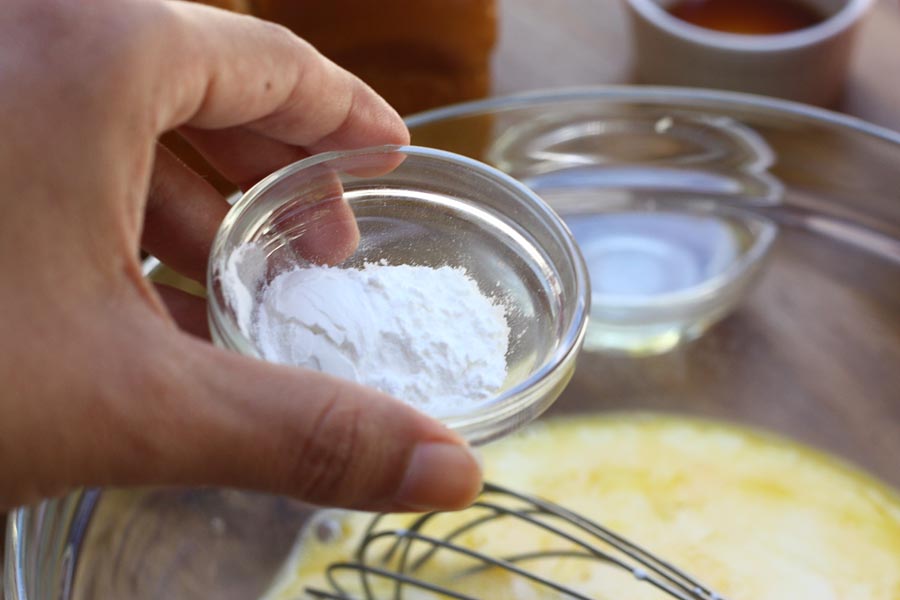 The baking powder …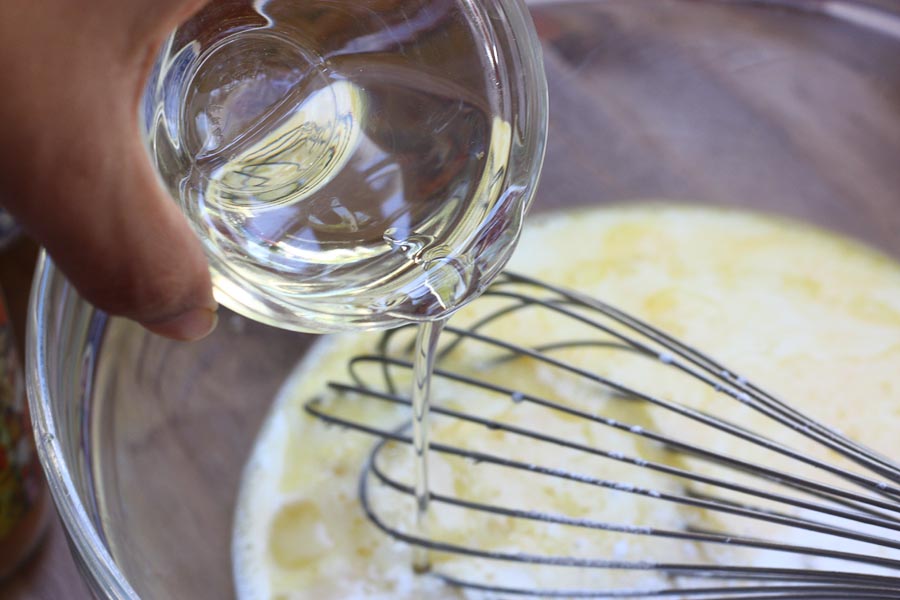 The vegetable oil …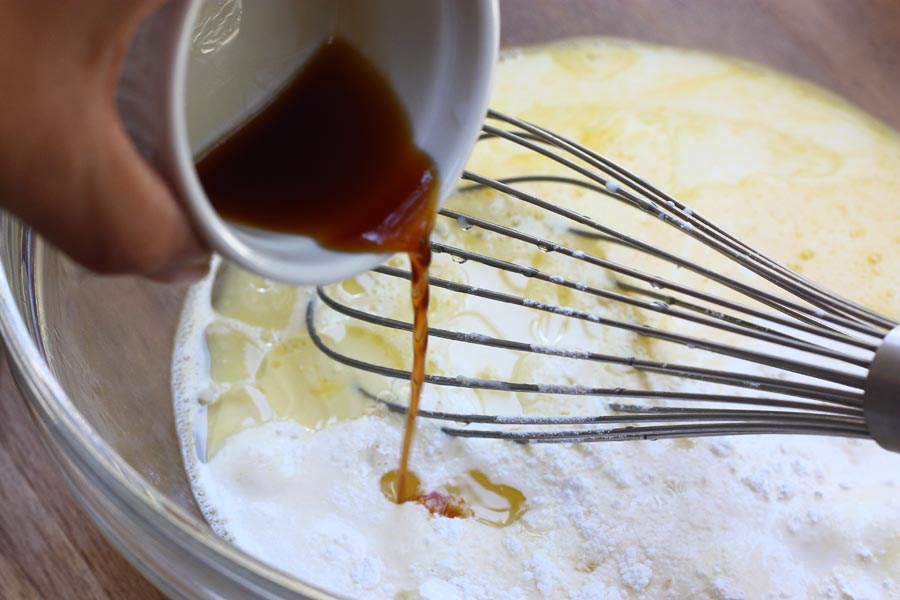 Vanilla extract (having fun yet?) …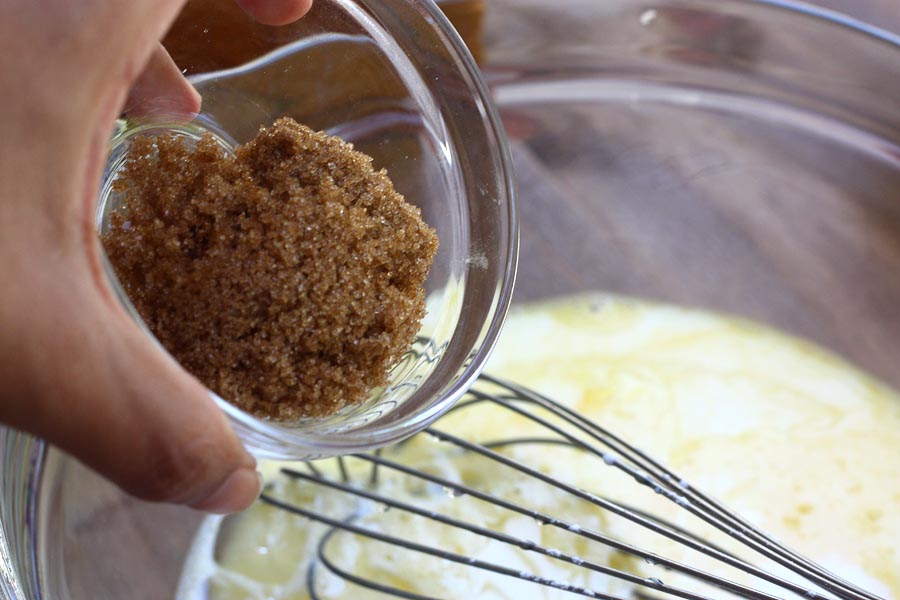 Brown sugar …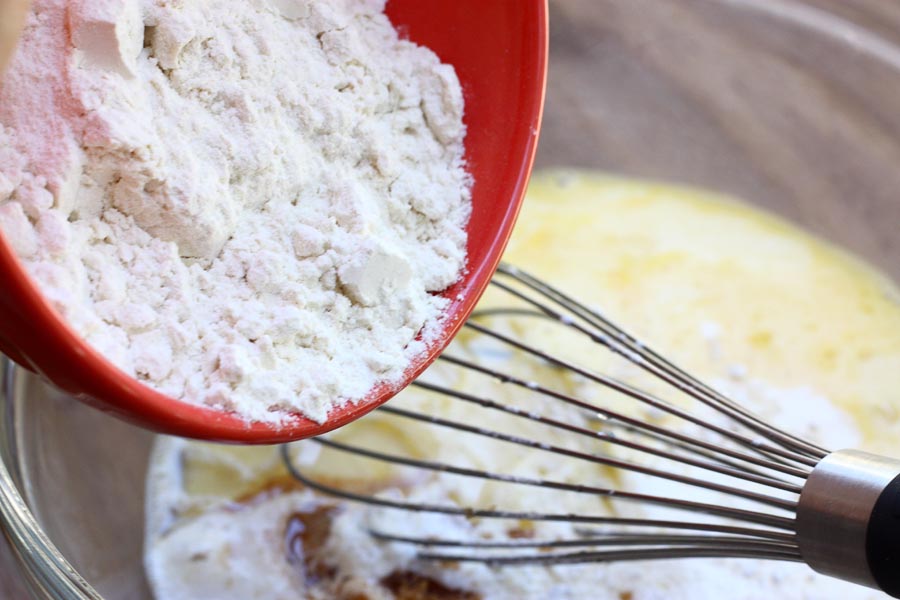 All-purpose flour …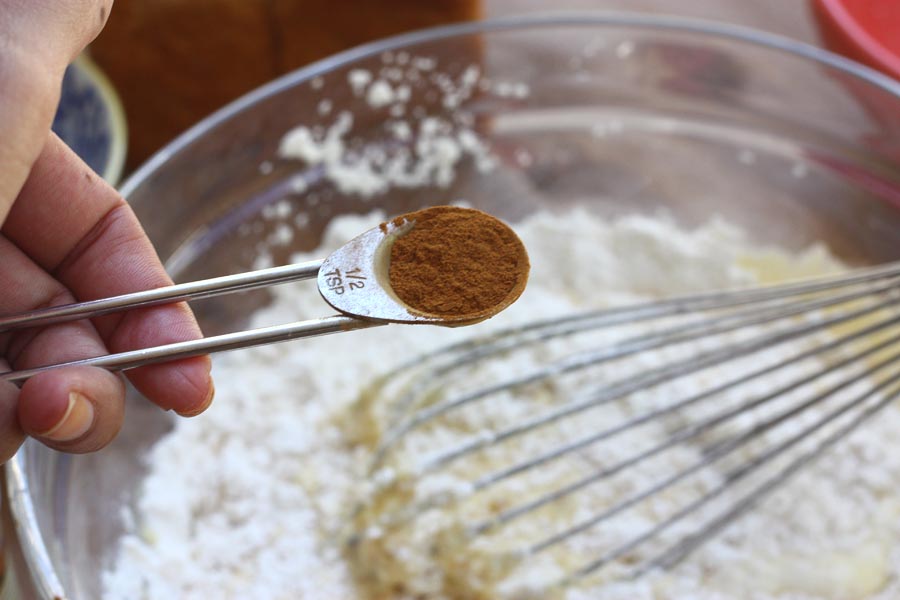 And lastly, the cinnamon. Secret alert: I added a little more vanilla and cinnamon. I couldn't help myself.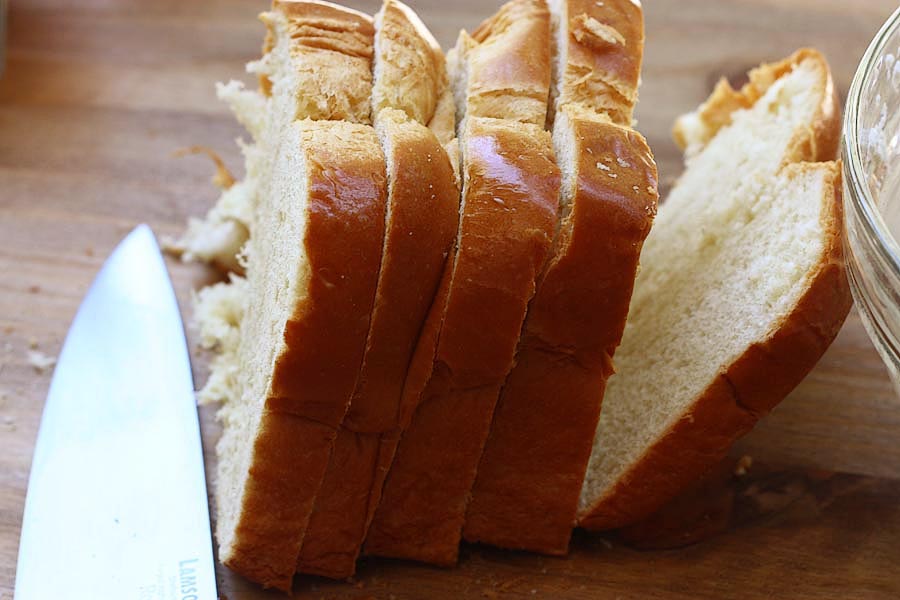 I sliced up the brioche and then cut the slices in half.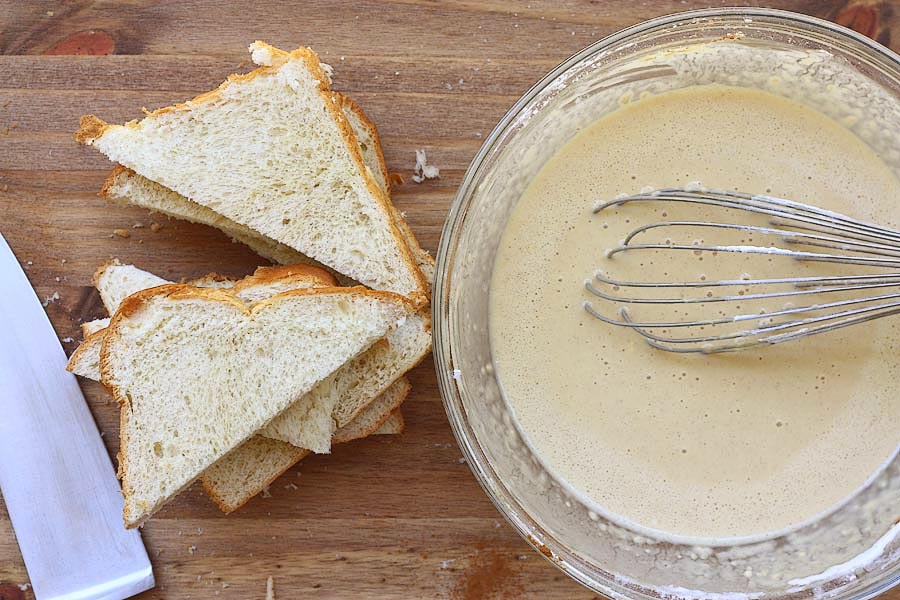 Now for the fun part. Let's dunk!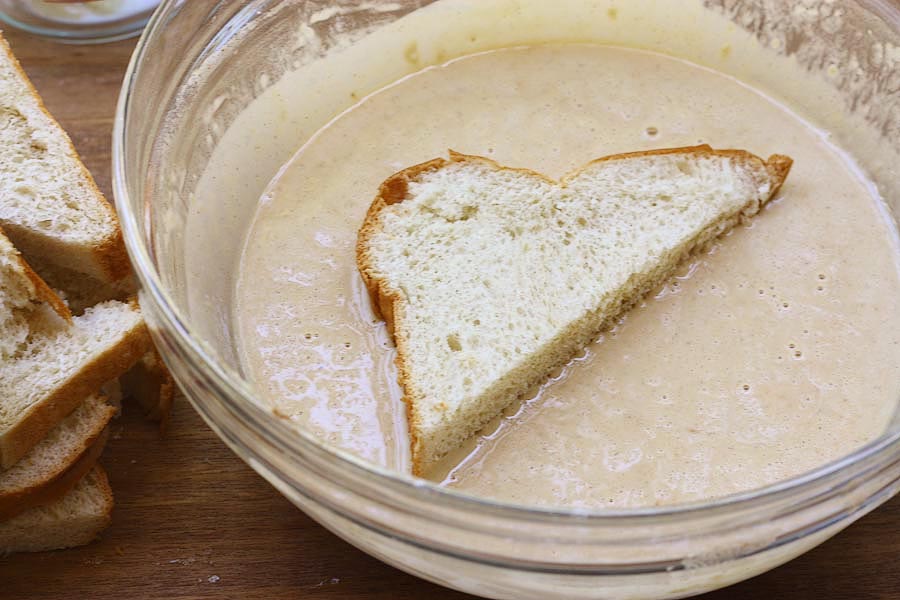 Gently submerge the slices in the batter and lift, allowing the excess batter to run off.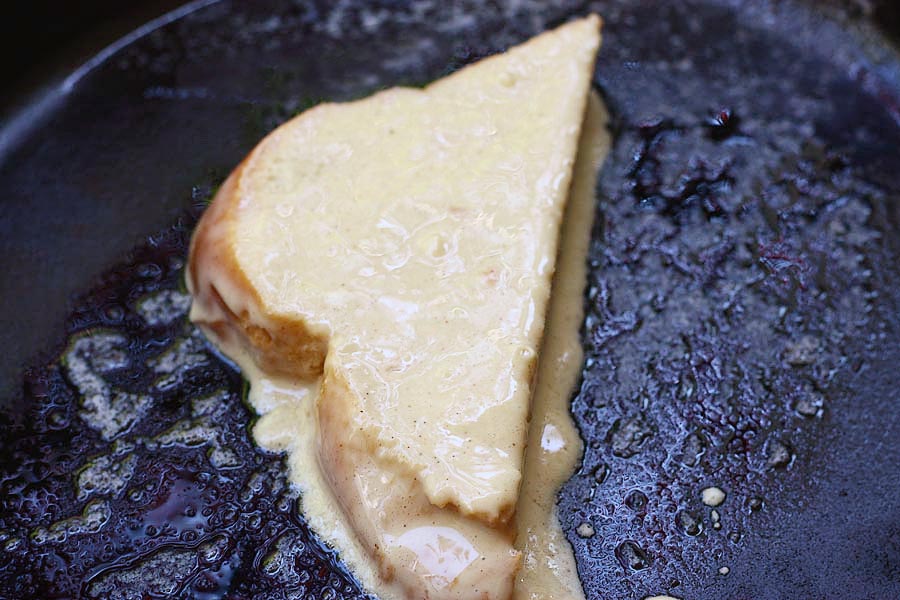 Transfer to a buttered skillet and cook on both sides until golden brown.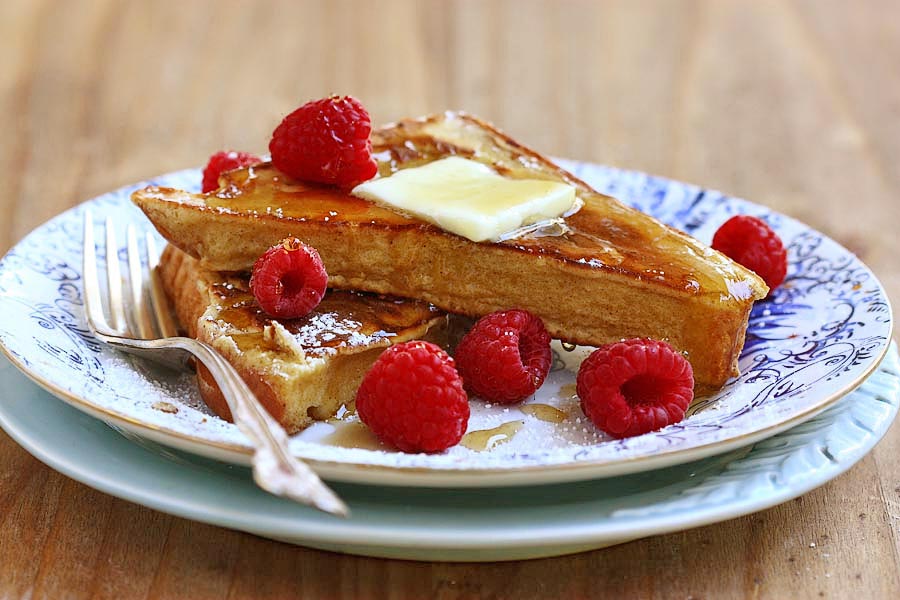 For some added deliciousness, top with a pat of butter, dust on some powdered sugar and add a few pieces of fruit. 
And then … take a bite. See the dreamy crust? That's what looove looks like!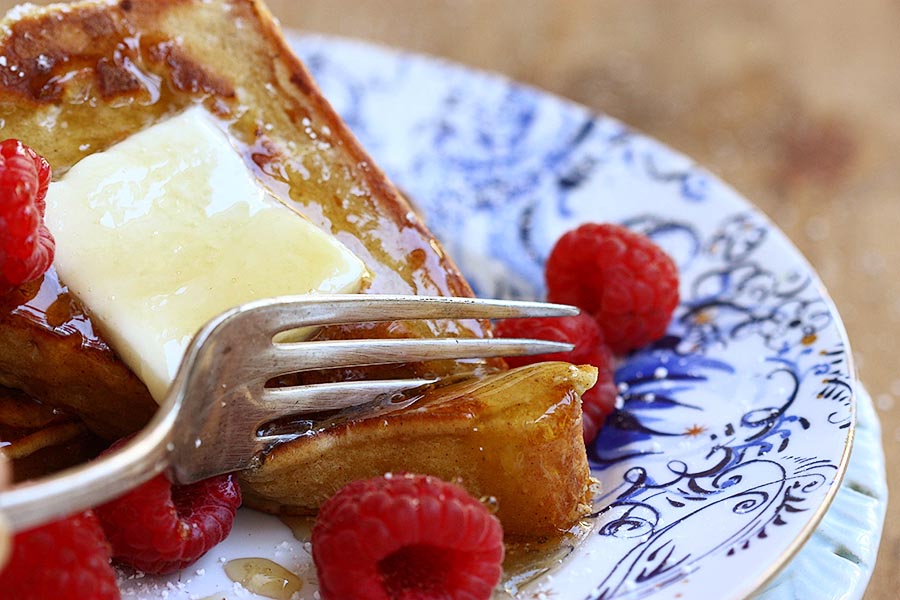 Big thanks to Stacey for submitting this glorious recipe. You can check out Stacey's blog Freckles and Sunshine for more delicious recipes (and crafts!). 
Printable Recipe
See post on frecklesandsunshine's site!
Description
In downtown Champaign, there is a greasy spoon diner known as Sam's Cafe. At Sam's, they make the most delectable French toast I have ever eaten. What makes this French toast special is that rather than dipping it in the typical egg batter, it seems like Sam dips the bread into a thinned out pancake batter. French Toast meets Pancake and they fall in love. Heaven!
We attempted to hack our own version. Here's the result.
Ingredients
4 whole Large Eggs
1 cup All-purpose Flour
1 cup Milk
1 Tablespoon Brown Sugar
2 Tablespoons Vegetable Oil
1-½ teaspoon Baking Powder
¼ teaspoons Salt
1 teaspoon Vanilla (optional)
½ teaspoons Cinnamon (optional)
12 slices Bread (you'll Want Something Thick And Hearty To Stand Up To The Heavier Batter)
Preparation Instructions
Beat eggs until fluffy. Beat in remaining ingredients (except bread). Heat a griddle over medium high heat until a drop of water skitters across the pan. Dip one slice of bread at a time in the batter until it is completely covered. Place on the griddle and cook until brown on one side. Then, flip and brown the other side. You will know the bread is ready to flip in the same way you know pancakes are ready: the edges look dry and bubbles have formed in the batter along the crust. Slather with butter and drizzle on some maple syrup. These also freeze well for breakfast later in the week.


_______________________________________
Adrianna and Caroline are the lovely ladies behind the scrumptious blog A Cozy Kitchen. It's filled with all kinds of mouthwatering recipes and gorgeous photography. Whether you're in the mood for something vegetarian or meaty, fancy or pure comfort, light or decadent, there's sure to be something there for everyone.