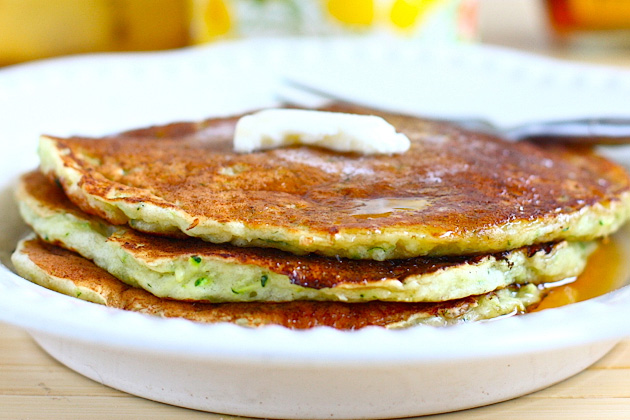 If you're like me, you have a plethora of zucchini on your hands right now and have already made all the breads, muffins and pastas that you can with it. So when I found PinchofYum's simple recipe for Sweet Zucchini Pancakes I decided to give it a go. I loved the idea of zucchini bread pancakes that came together in about the same time as if I had used a mix.
Sign me up!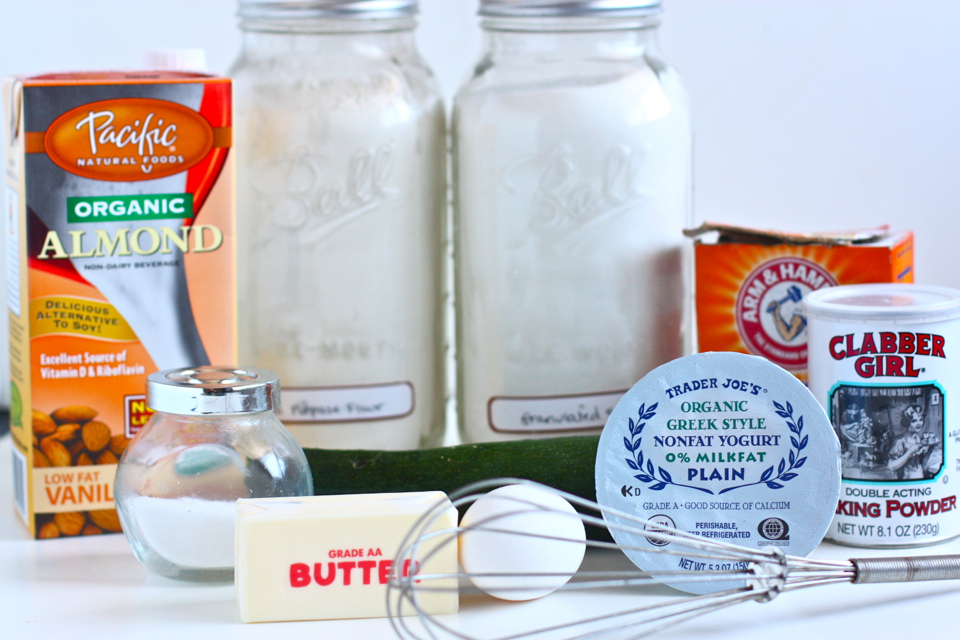 Note: Lindsay's original recipe said to use a half cup of either use milk or water, and I initially opted for almond milk because it's what I had on hand. But my first attempt didn't quite turn out as fluffy as I expected. They tasted wonderful though, and I knew they had the potential to be awesome. So after reading some reviews of the recipe, I decided to give these pancakes another go and just use Greek yogurt with NO additional liquid. I definitely recommend doing this—my second batch of batter was just the right consistency!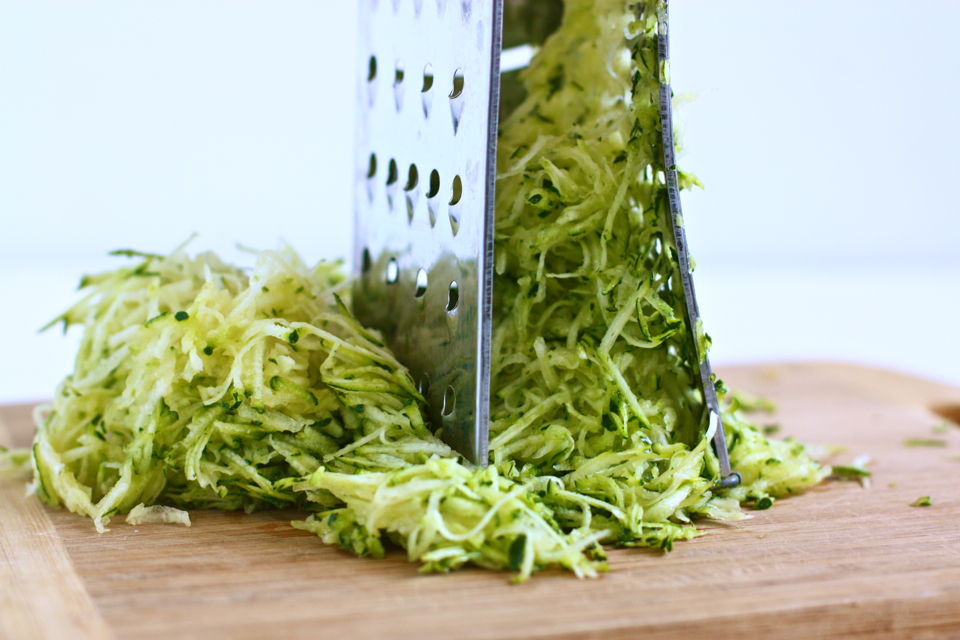 First things first. I grated up my zucchini. My box grater has seen better days but still did the trick!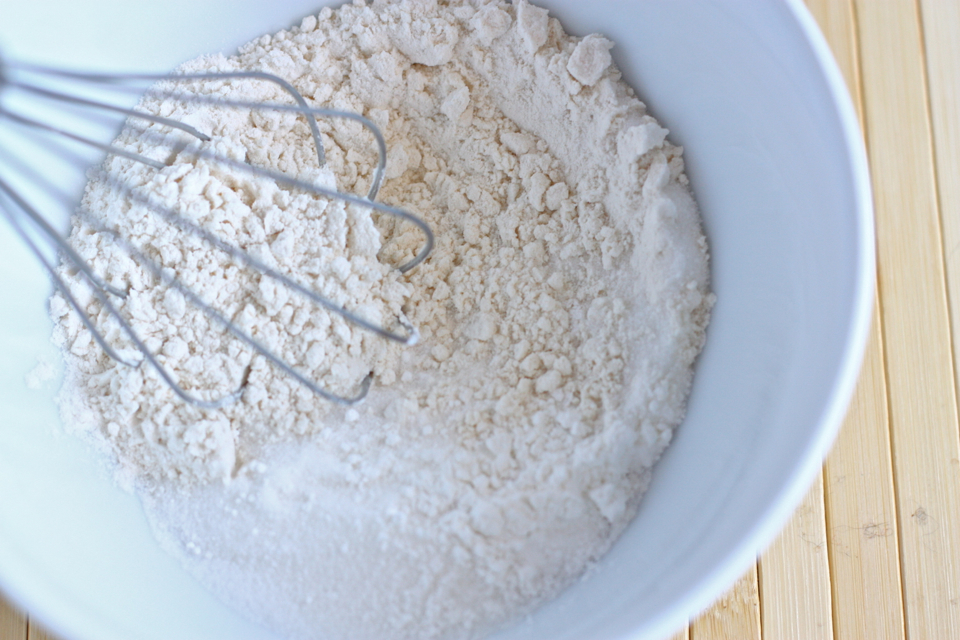 Then, I whisked together all the dry ingredients in a large bowl.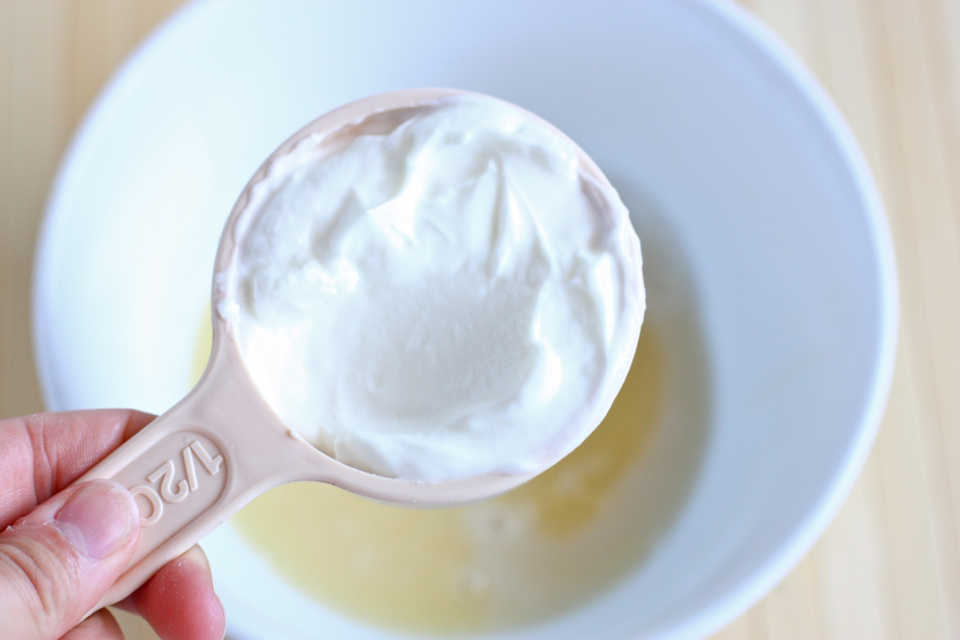 In another bowl, I added the yogurt to the butter I had just melted in the microwave. Like I said, I chose not to use the milk this time around because I thought the batter would have too much liquid.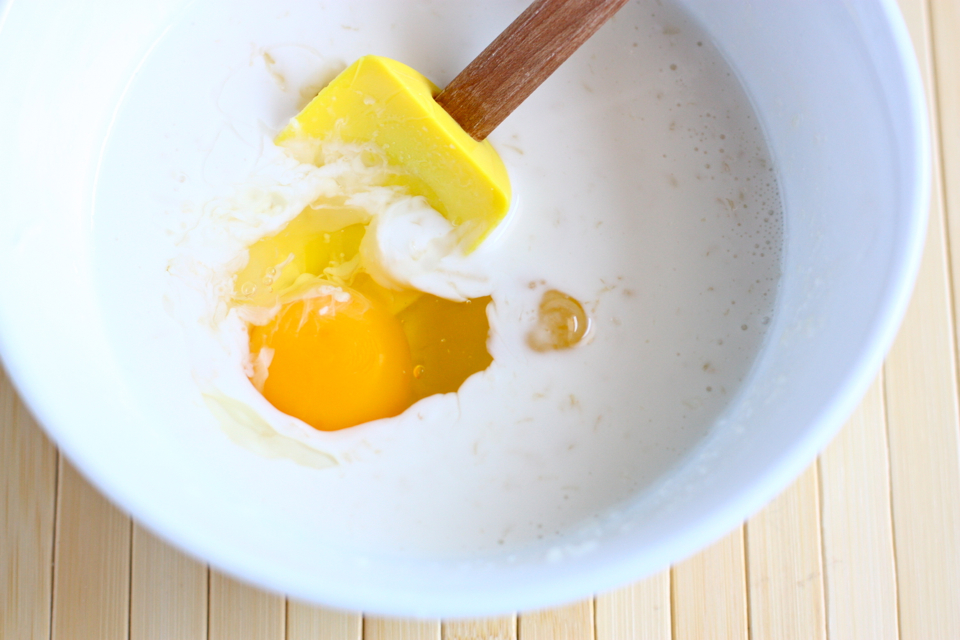 Now whisk the yogurt and butter together until smooth and add the egg. Whisk well so there are no yogurt clumps!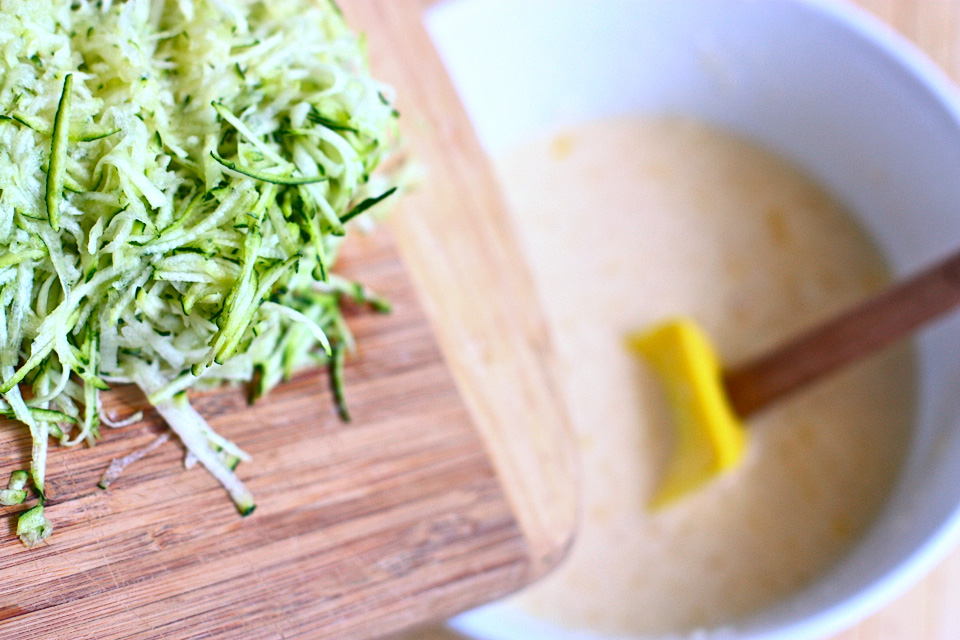 Then fold in the grated zucchini!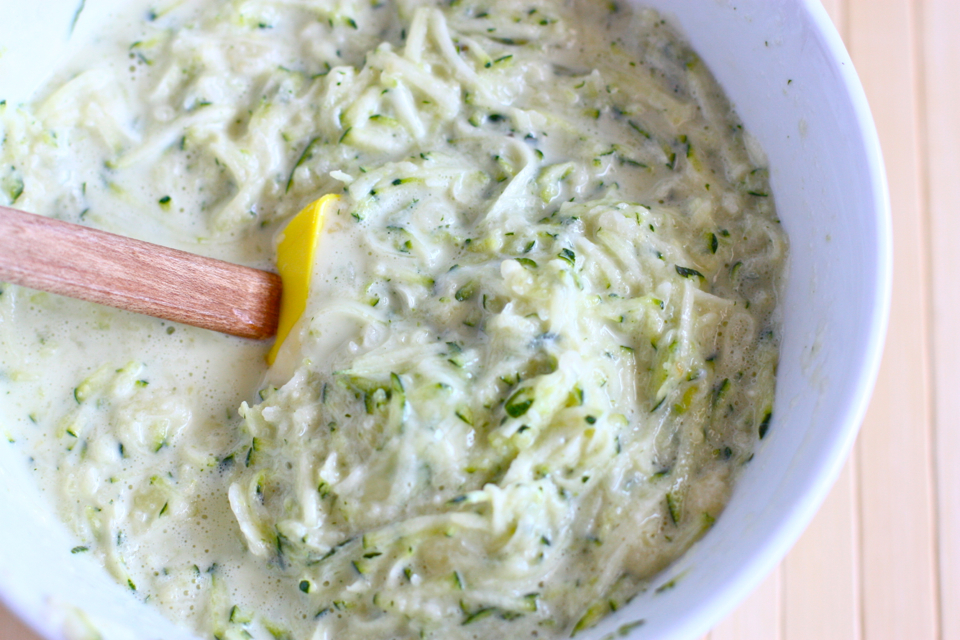 Add the dry ingredients and mix gently. Be careful not to over-mix here or else you'll have rocks for pancakes.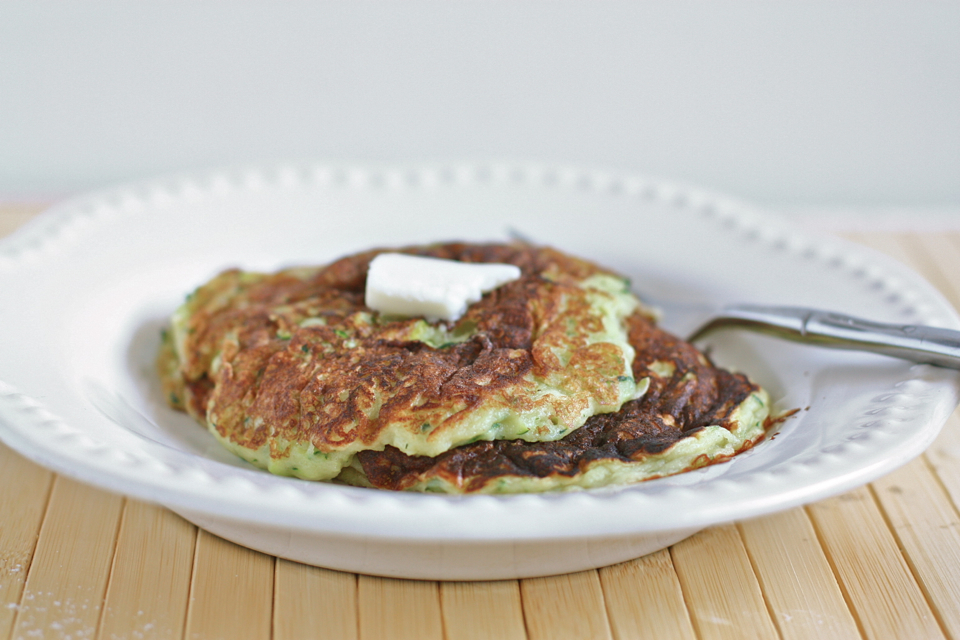 Ta-dah! Beautiful, light, fluffy pancakes that taste and look remarkably similar to zucchini bread. Again though, I recommend not adding any extra liquid to the batter and taking care when flipping because they seem to cook faster than other pancakes. I topped my pancakes with some butter and real maple syrup. It was definitely a tasty way to start my day!
Thanks, Lindsay for such a fun summer breakfast treat! See her blog Pinch of Yum for more of her beautiful creations.
Printable Recipe
See post on Lindsay's site!
Description
Zucchini bread in pancake form.
Ingredients
½ cups All-purpose Flour
3 Tablespoons Sugar
1 teaspoon Baking Powder
¼ teaspoons Baking Soda
¼ teaspoons Salt
1 whole Egg
½ cups Greek Yogurt (nonfat Is Fine)
2 Tablespoons Melted Butter
1 whole Zucchini, Grated
½ cups Water Or Milk
Preparation Instructions
Preheat a nonstick skillet or griddle to medium-high heat (350ºF).
Whisk dry ingredients together (flour, sugar, baking powder, baking soda, salt) and set aside.
In a separate bowl, whisk egg, yogurt, and melted butter together. Combine dry and wet ingredients together and mix until just combined. Fold in grated zucchini. Add water or milk a little at a time until the batter consistency reaches the desired thickness. The more you add, the thinner your pancakes will be. For me, 1/2 cup was enough to thin the batter but keep them nice and fluffy.
Scoop 1/3 cup of batter onto the griddle and gently spread the batter if necessary. When you see bubbles rising around the edges, flip the pancakes. I found that some of the pancakes took as long as 10 minutes to cook (5 minutes per side). Top with butter and maple syrup!


_______________________________________
Jenna is a food writer who has worked as a pastry chef and bread baker. Her blog Eat, Live, Run has great recipes, travel stories, and the perfect slogan: "Celebrating life, one crumb at a time."