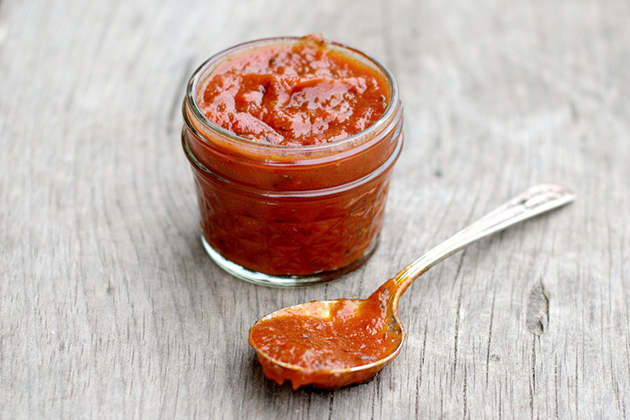 There's nothing like homemade pizza—being able to choose exactly which ingredients you want on your pizza, adding just the right amount of cheese, cooking it until the crust is crispy or soft. Making your own sauce is just another way of personalizing your pizza. Sure, it's easy to pick a can of pizza sauce off the grocery store shelf, but the list of ingredients is generally either long and confusing or disgusting. It is so quick and easy to make your own sauce. Let me show you how!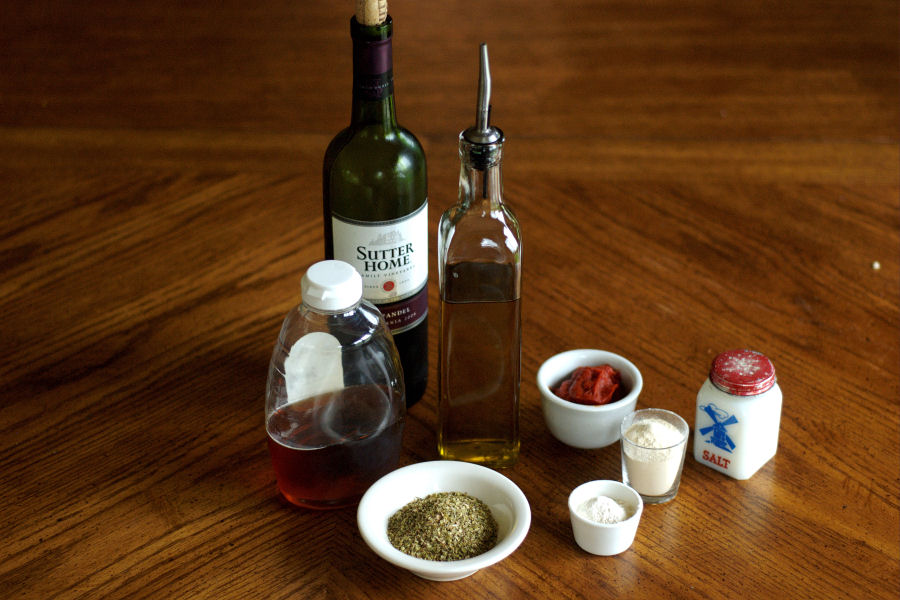 Here's what you'll need: tomato paste, olive oil, dried oregano, garlic powder, onion powder, salt, maple syrup, red wine, and water.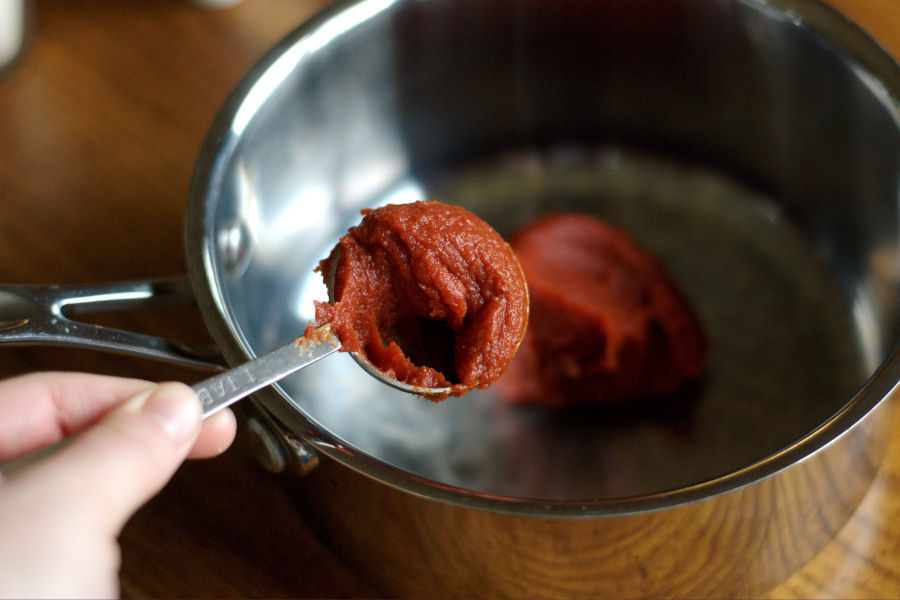 Put the tomato paste in a small saucepan.
Add the olive oil …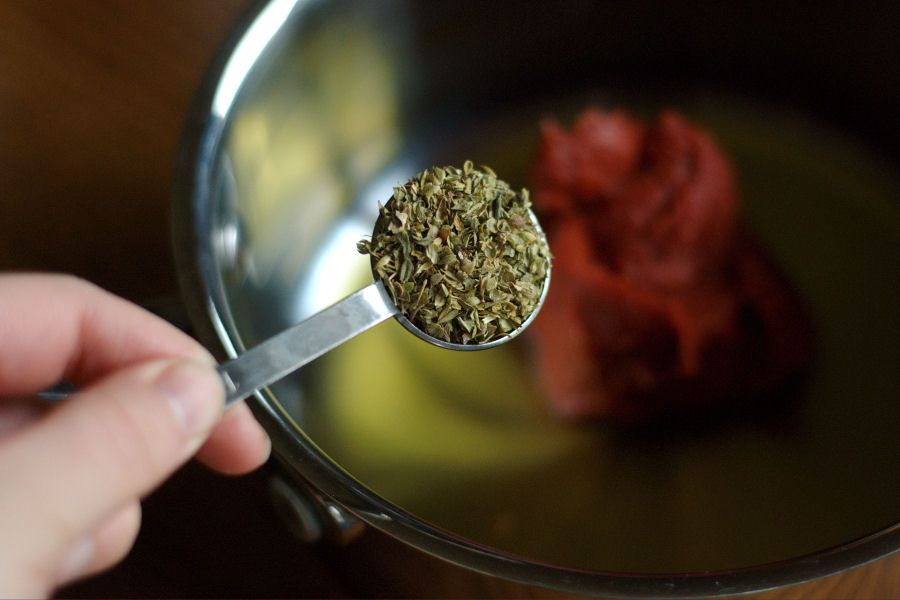 Oregano …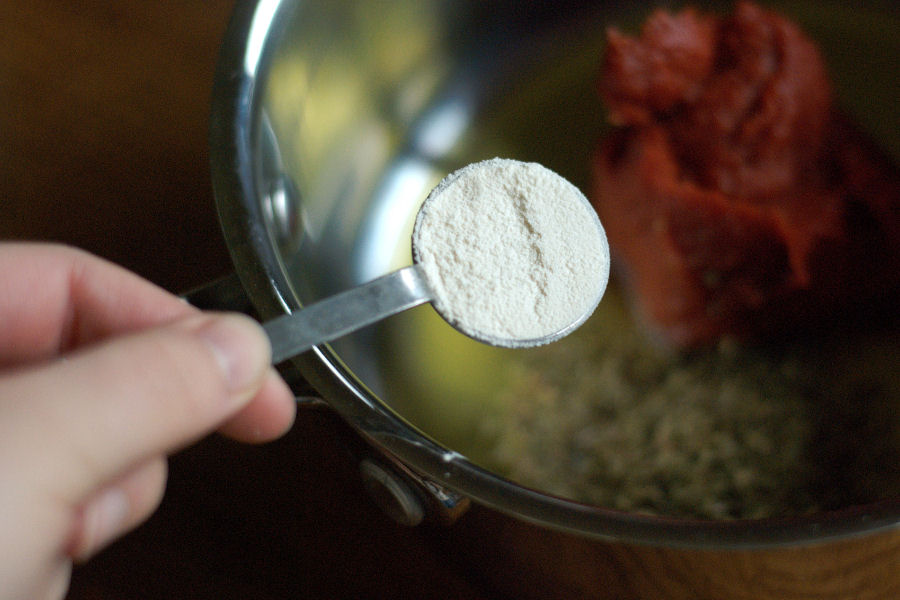 Onion powder …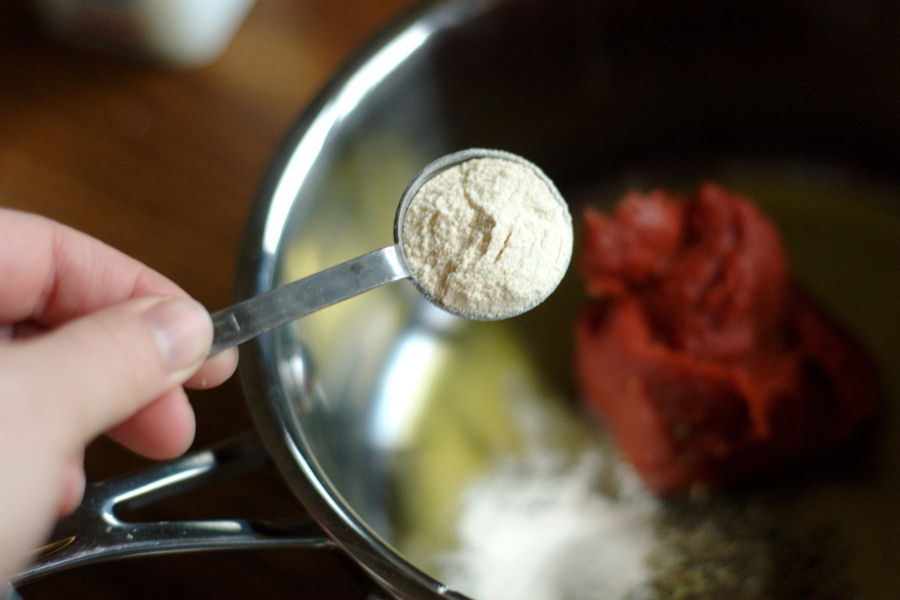 Garlic powder …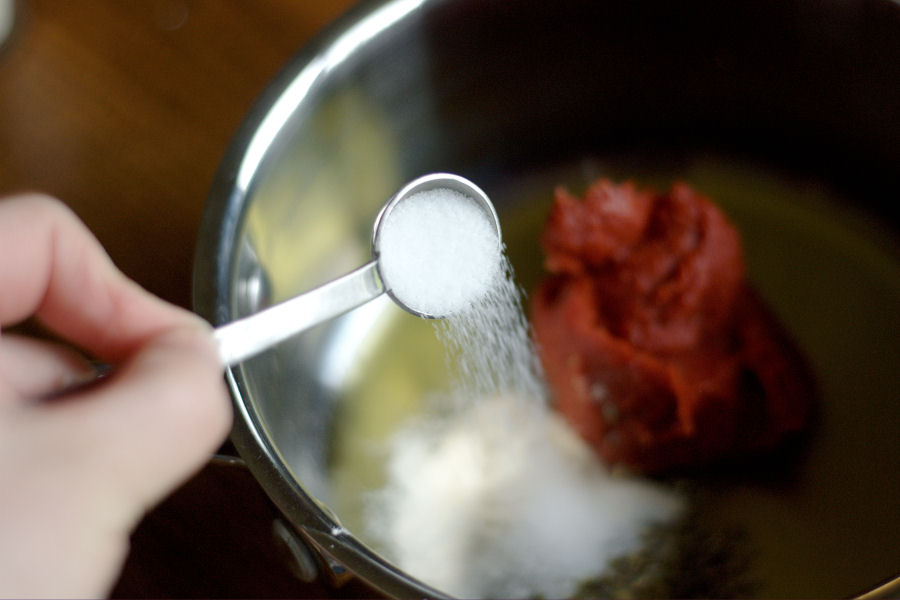 Salt …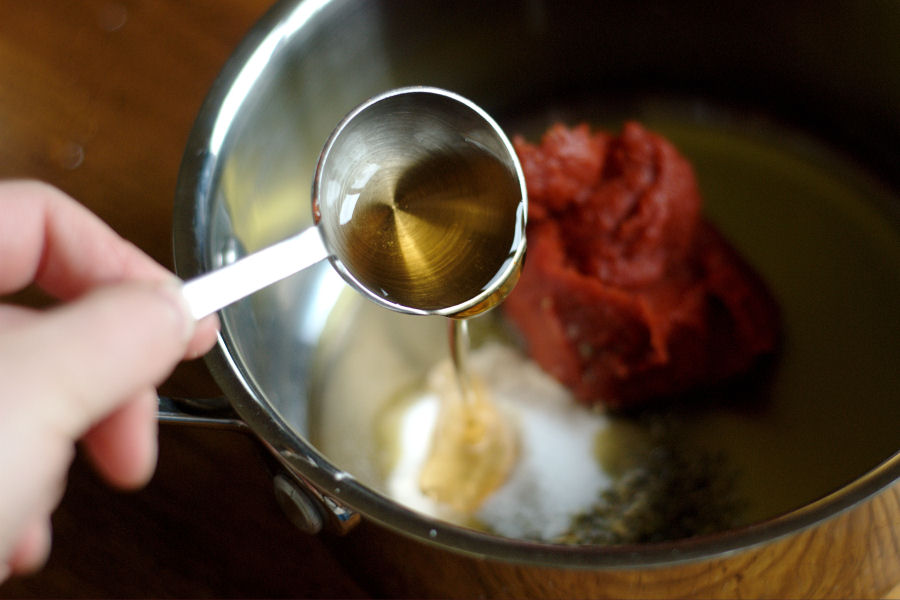 Maple syrup …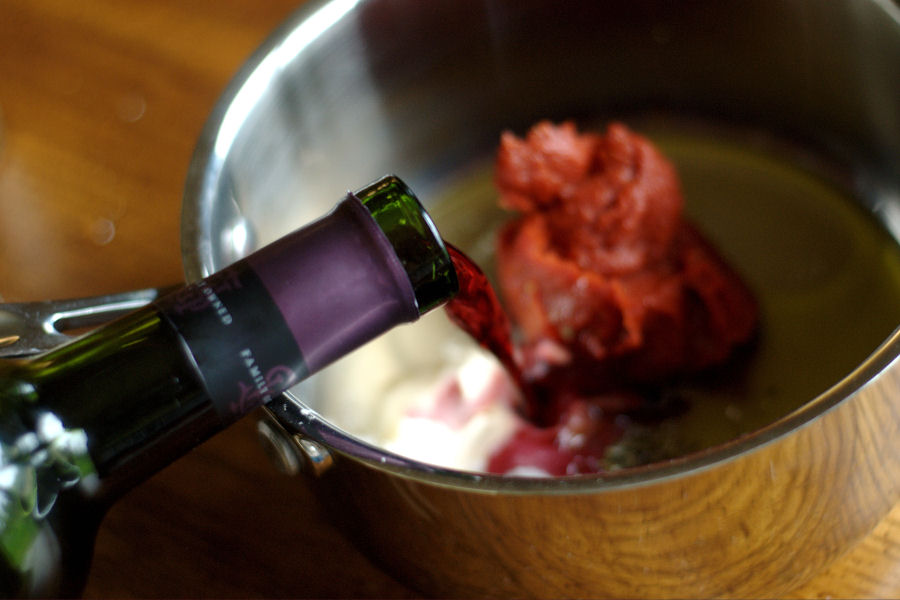 Red wine …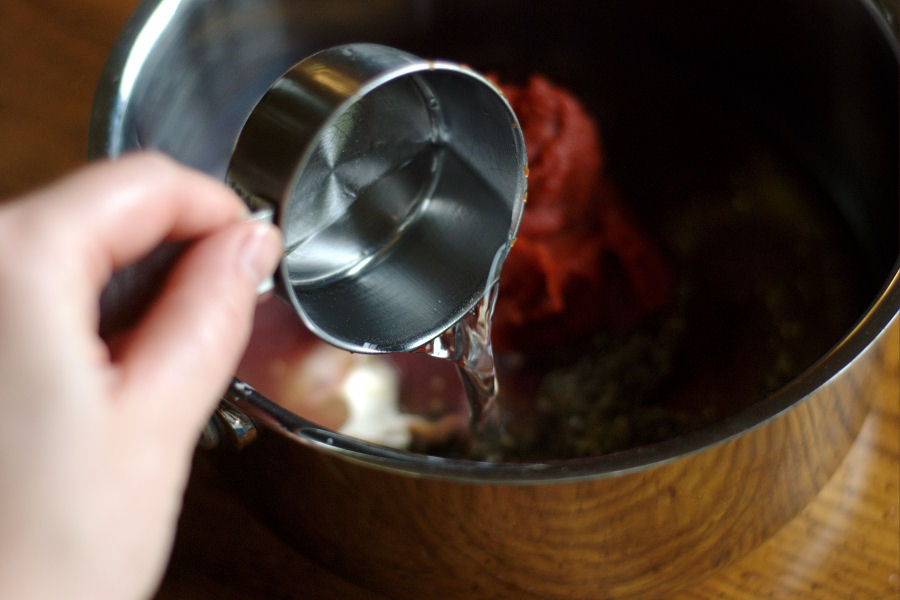 And water.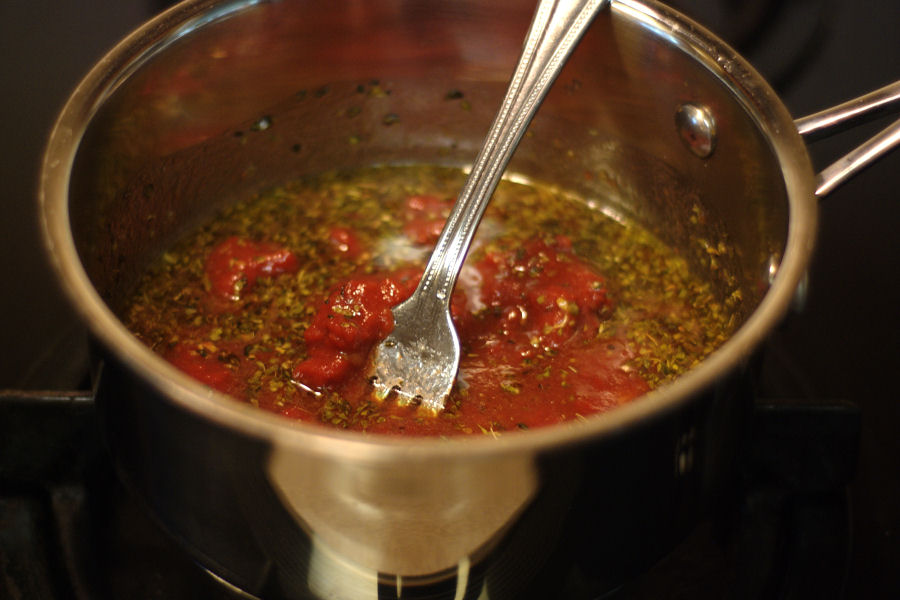 Whisk it all together with a fork.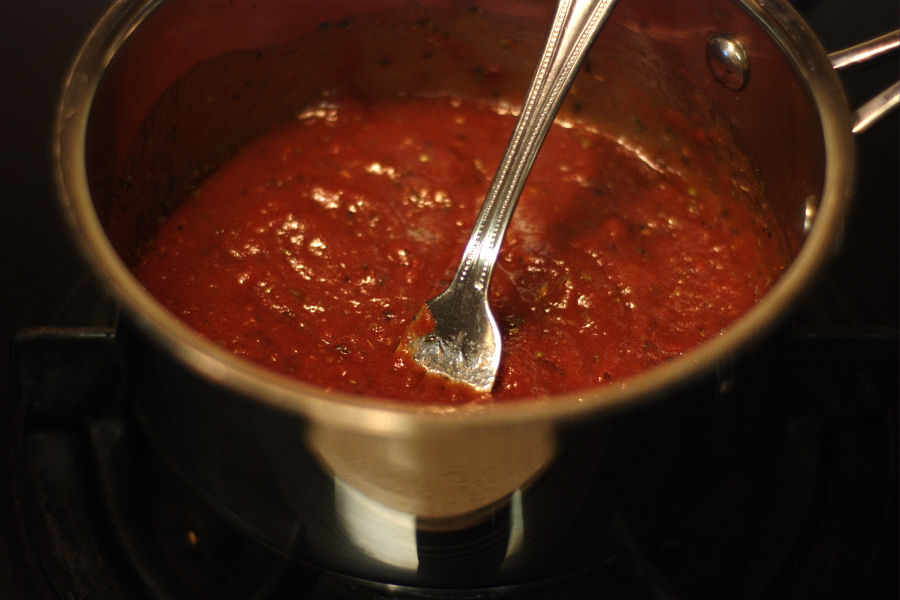 Bring to a boil and simmer a few minutes.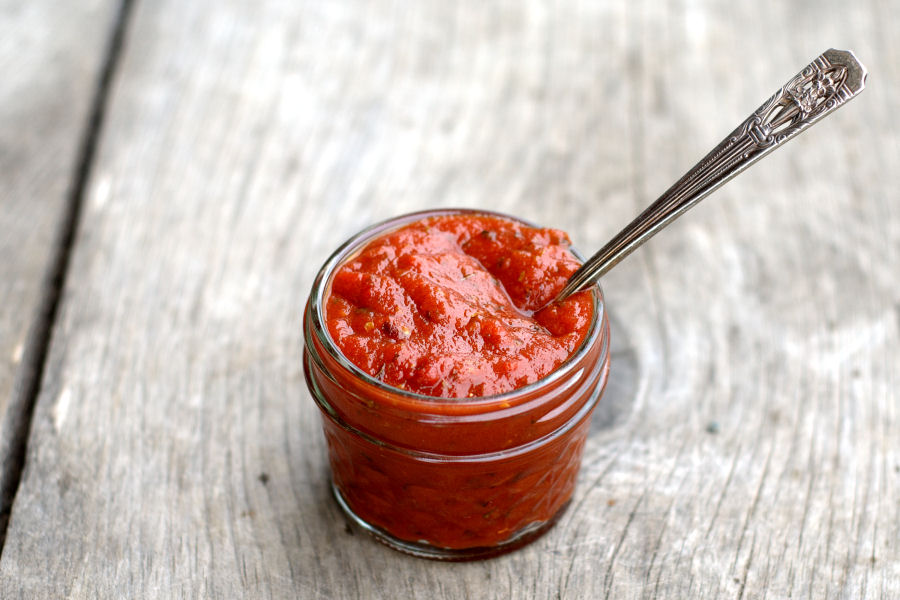 And there you have it! The quickest, yummiest homemade pizza sauce ever. Don't quote me on that.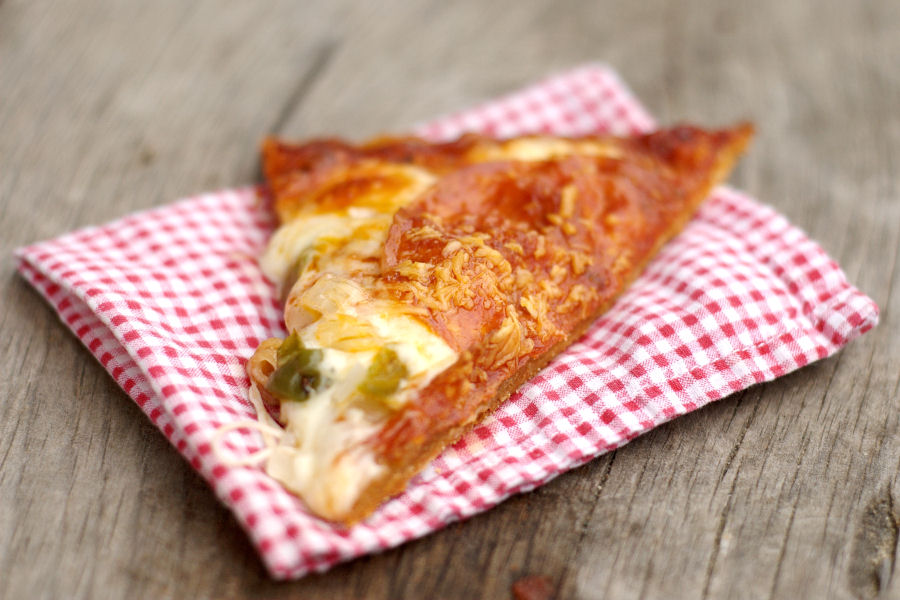 Notes:
1. If you don't have any tomato paste on hand, you can substitute 1/2 cup plus 2 tablespoons of tomato puree or tomato sauce for the tomato paste and water. If using sauce, you may need to adjust the other seasonings.
2. Looking for a pizza crust recipe? Check out my Whole Wheat Pizza Dough recipe. You can also find the pizza dough printable recipe on Tasty Kitchen.
3. Want to learn how to grill pizza? Check out my step-by-step instructions.
Printable Recipe
See post on Erica Lea's site!
Description
A quick and easy recipe with loads of flavor.
Ingredients
6 Tablespoons Tomato Paste
2 Tablespoons Extra Virgin Olive Oil
1 teaspoon Garlic Powder
1 teaspoon Onion Powder
2 teaspoons Dried Oregano
½ teaspoons Sea Salt
1-½ teaspoon Pure Maple Syrup
2 Tablespoons Red Cooking Wine (optional But Very Good)
¼ cups Water
Preparation Instructions
Place all ingredients in a small saucepan. Whisk together until well combined. Place over low heat and cook until heated through. Taste and adjust seasonings if necessary.


_______________________________________
Erica Berge shares her wonderful recipes and amazing food photography on her blog, Cooking for Seven. She also writes about crafts and posts more of her beautiful photography in her personal blog, EricaLea.com. There really isn't much that this amazing young lady can't do, and we're thrilled she does some of it here.