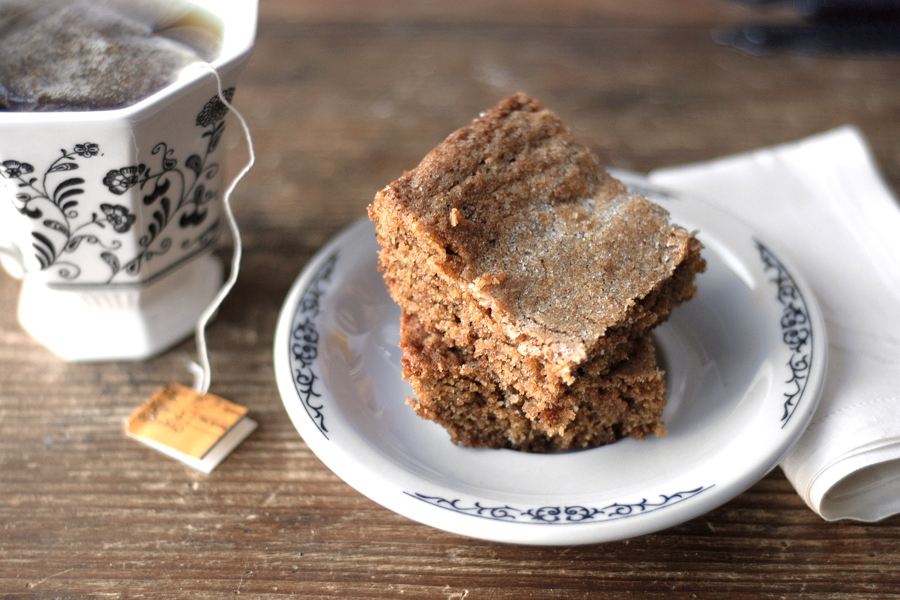 Chai meets Gingerbread.
These bars, brought to us by Nika (who also shared the utterly delicious Red Curry Coconut Noodles), are the perfect addition to a steaming cup of coffee, cocoa, or tea. Curl up with your toes by the fire and savor a wonderful treat.
What really drew me to these Chai Gingerbread Bars was the unique list of ingredients. Real chai tea leaves. Fresh ginger. Whole wheat flour. The result is subtle flavors, a soft, chewy texture, and the perfect amount of sweetness.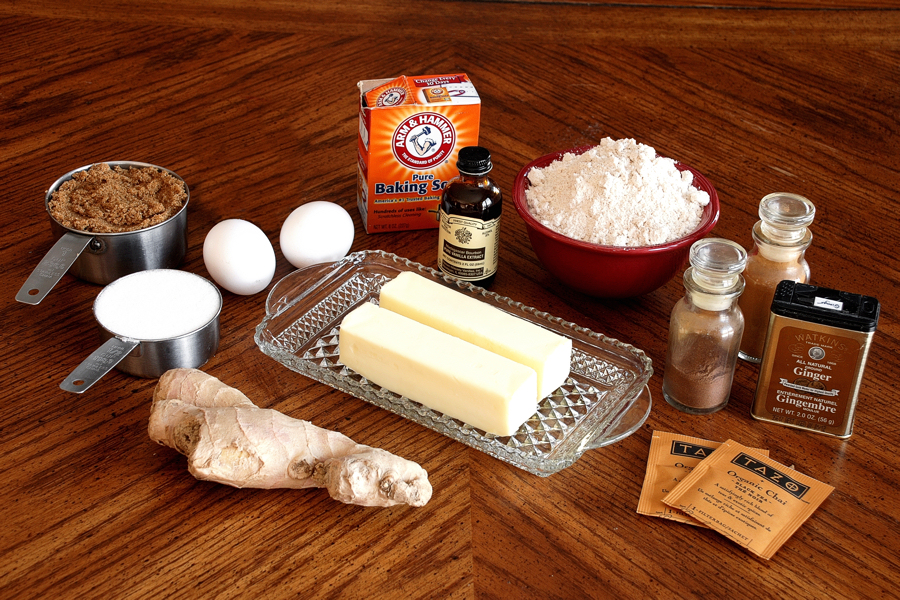 First, gather your ingredients: whole wheat flour, cinnamon, allspice, chai tea, ground ginger, baking soda, butter, dark brown sugar, granulated sugar, eggs, vanilla, and fresh ginger.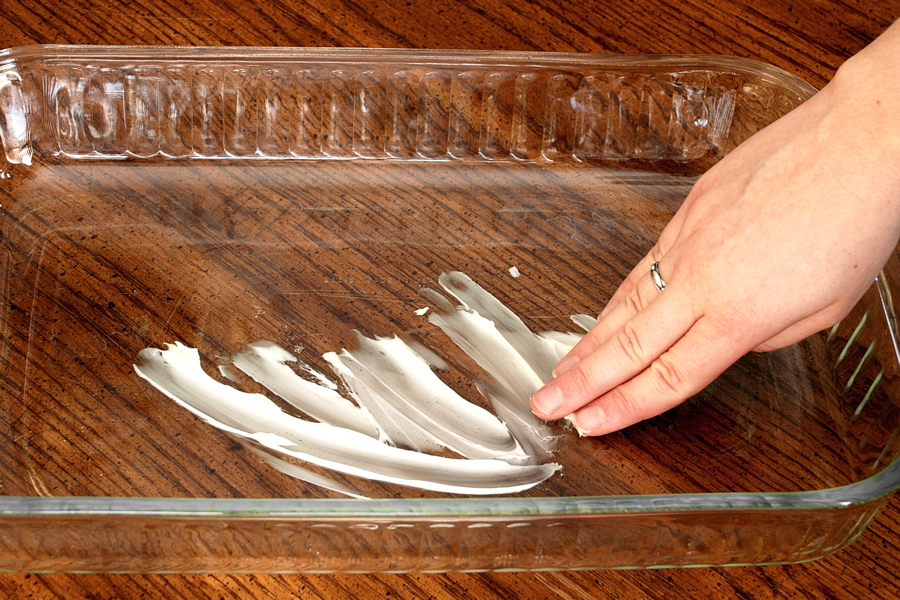 Preheat your oven to 350° F. Grease a 13×9-inch pan with butter or cooking spray.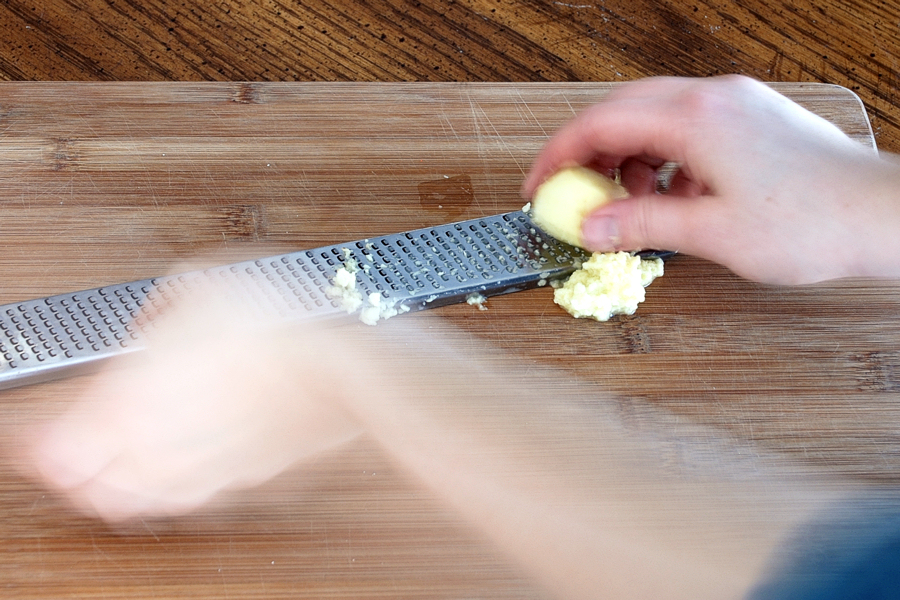 Grate about a tablespoon of ginger.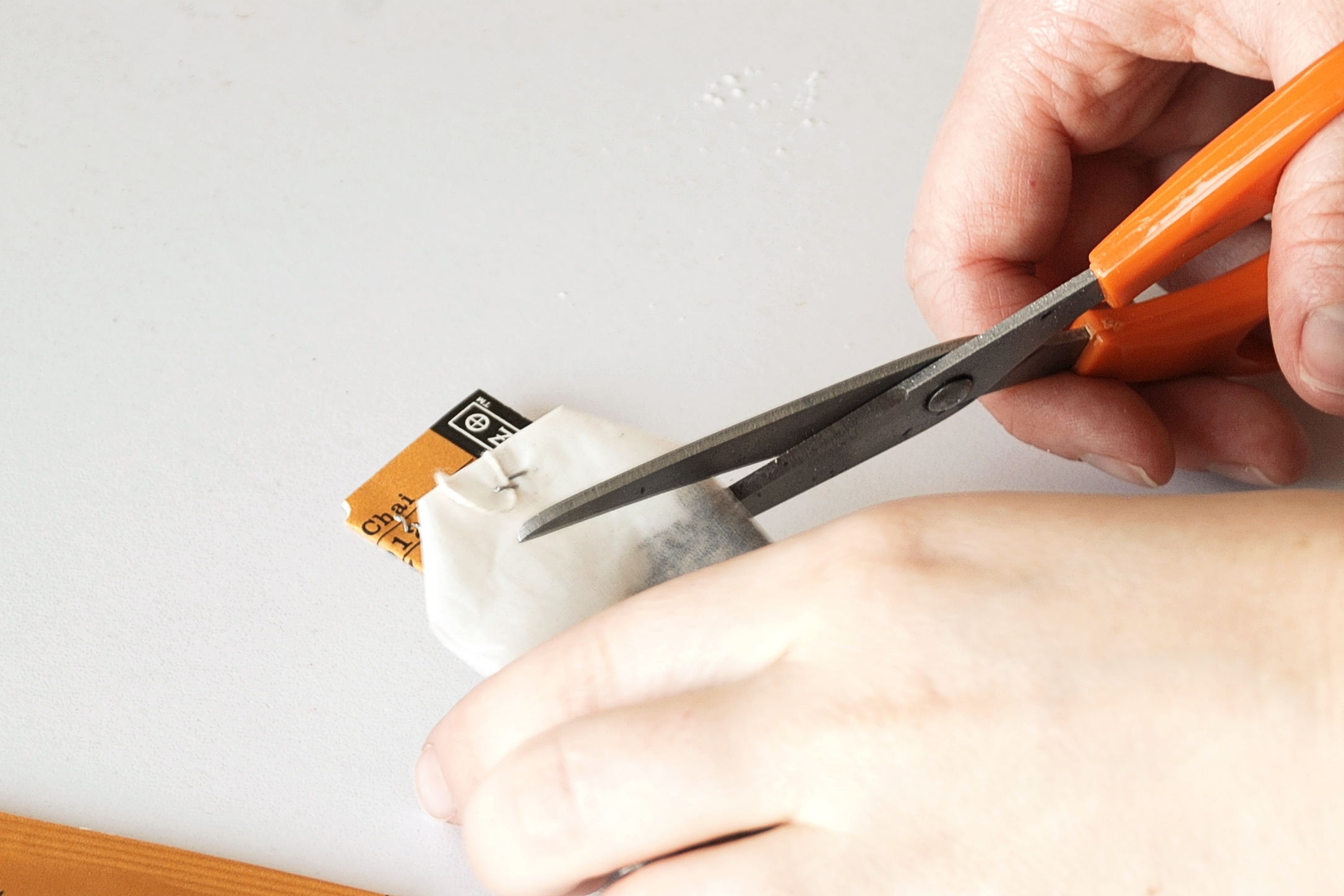 Cut open a bag a chai tea and pour the contents into a small bowl.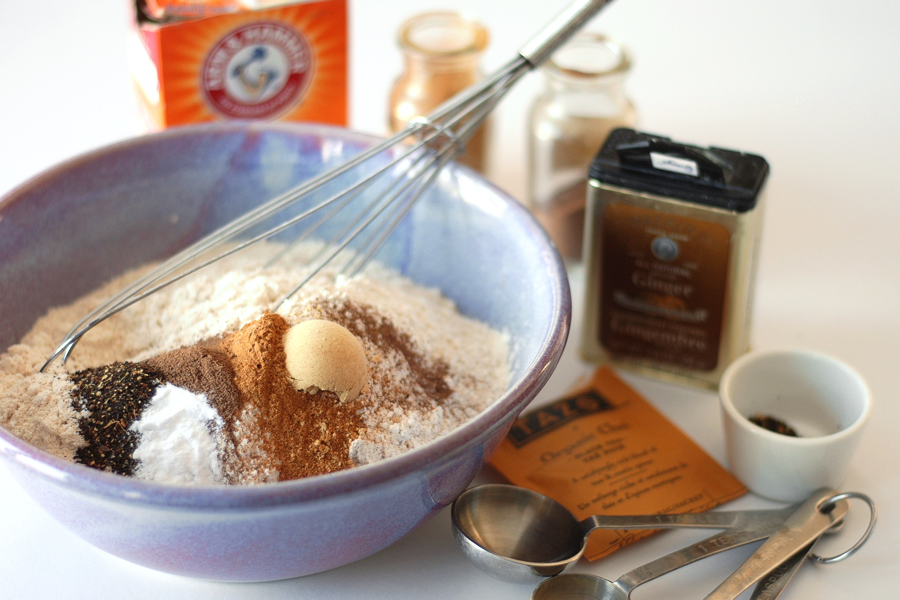 Whisk together the flour, cinnamon, allspice, ginger, chai tea leaves, and baking soda.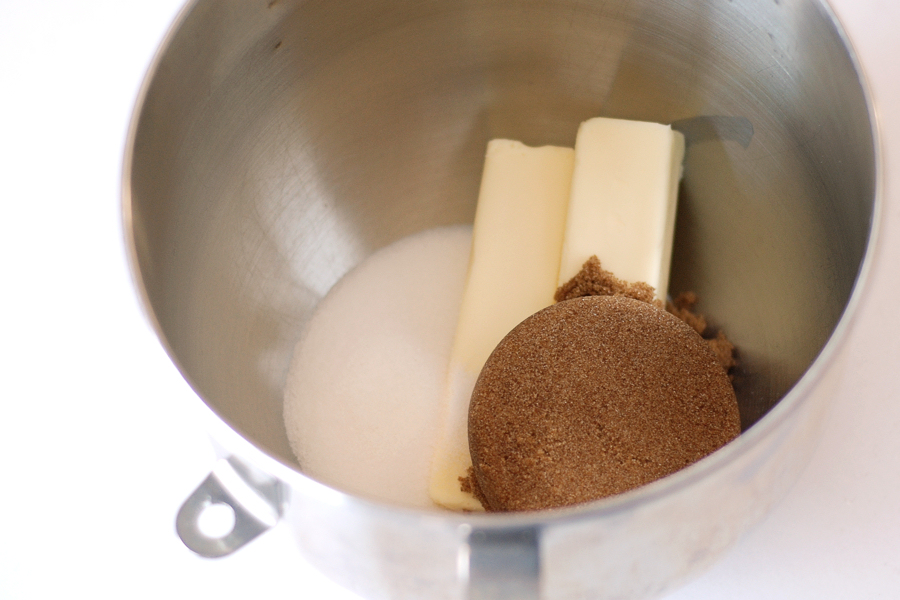 Place the butter and sugars in the bowl of a stand mixer.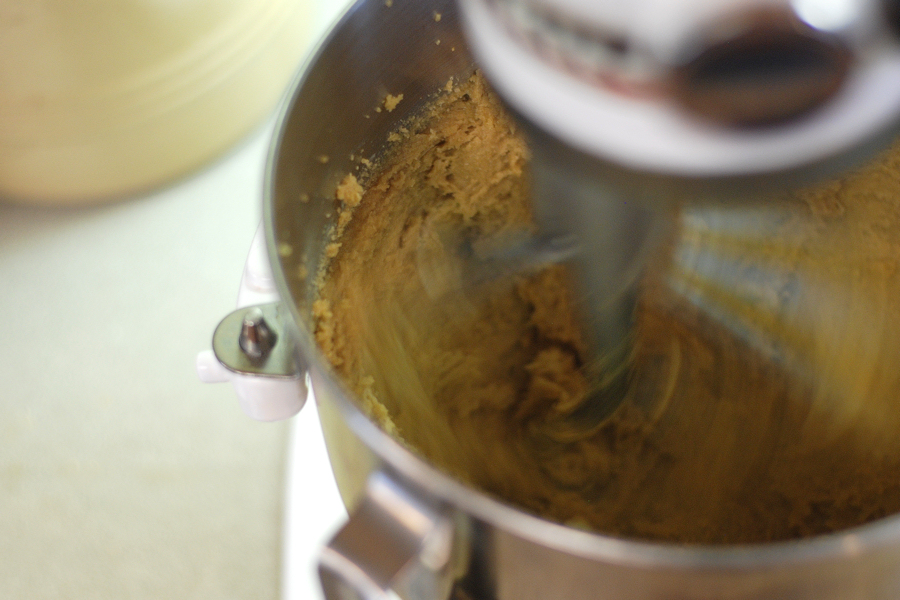 Beat until soft.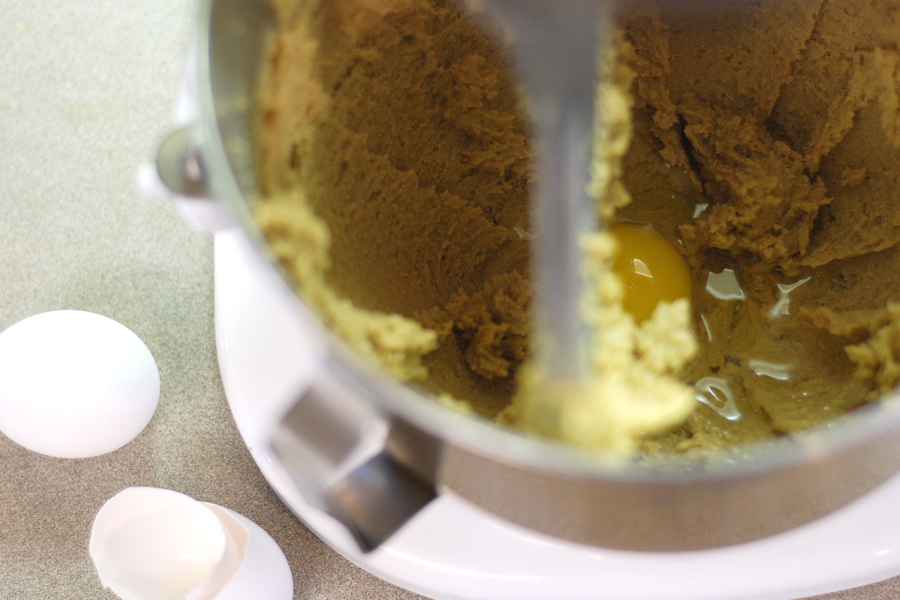 Add the eggs, one at a time, beating well after each addition.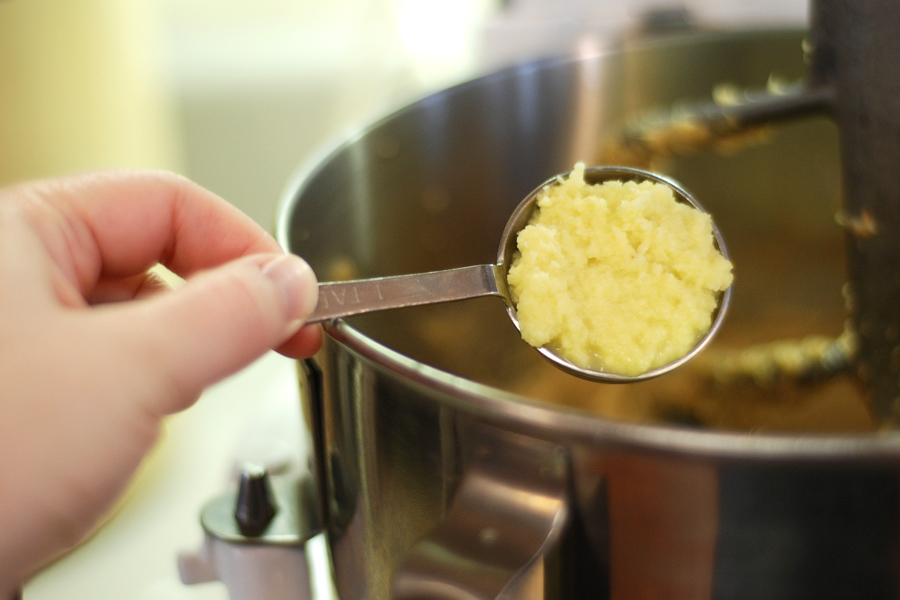 Add the ginger …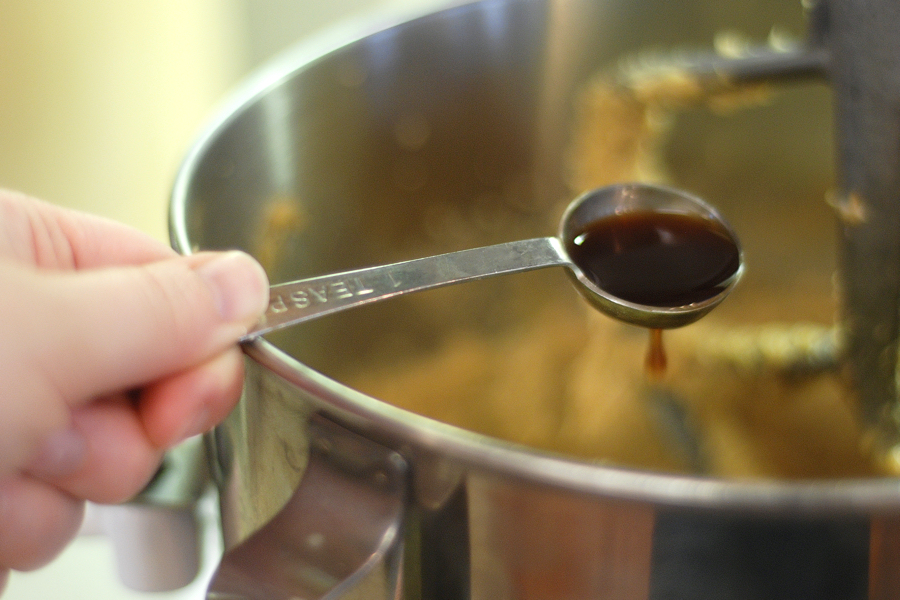 And the vanilla. Mix.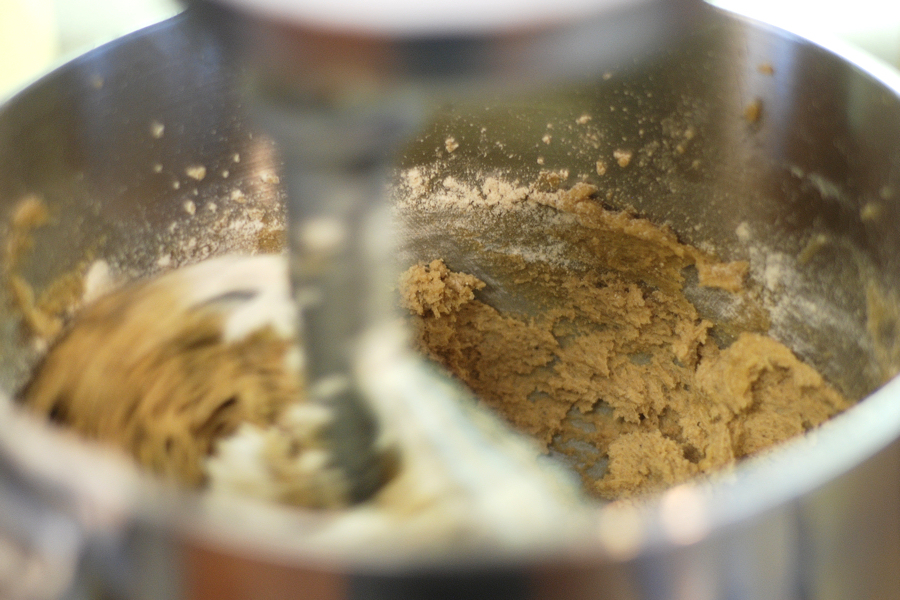 With the mixer on low, slowly add the flour and mix until blended.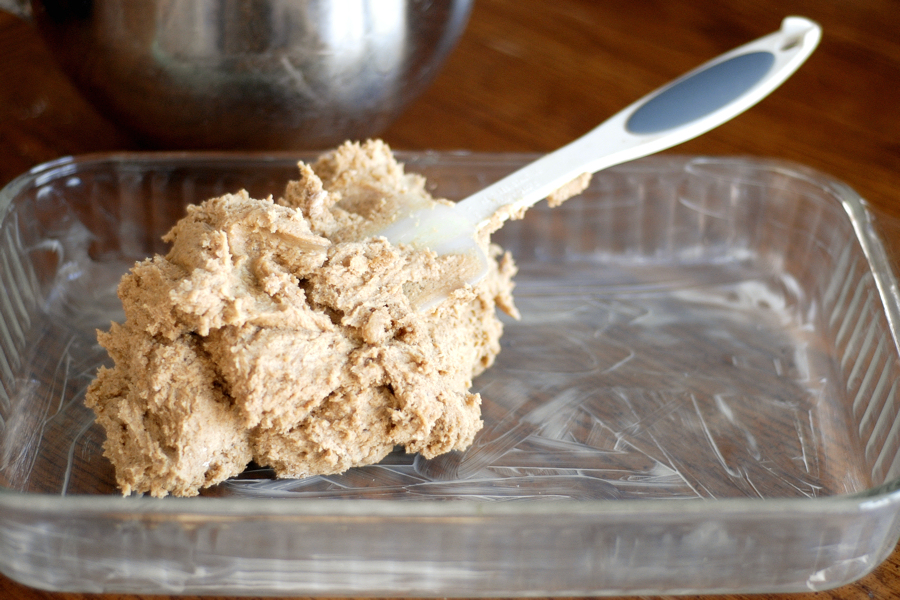 Scoop the batter into your prepared pan.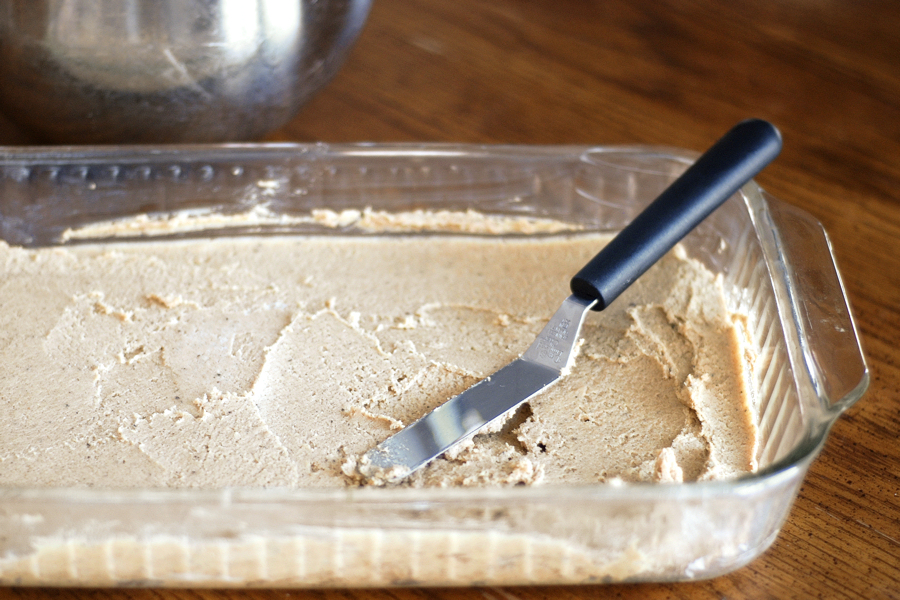 Lightly grease with butter or spray with cooking spray an offset spatula. Spread the batter out evenly in the pan.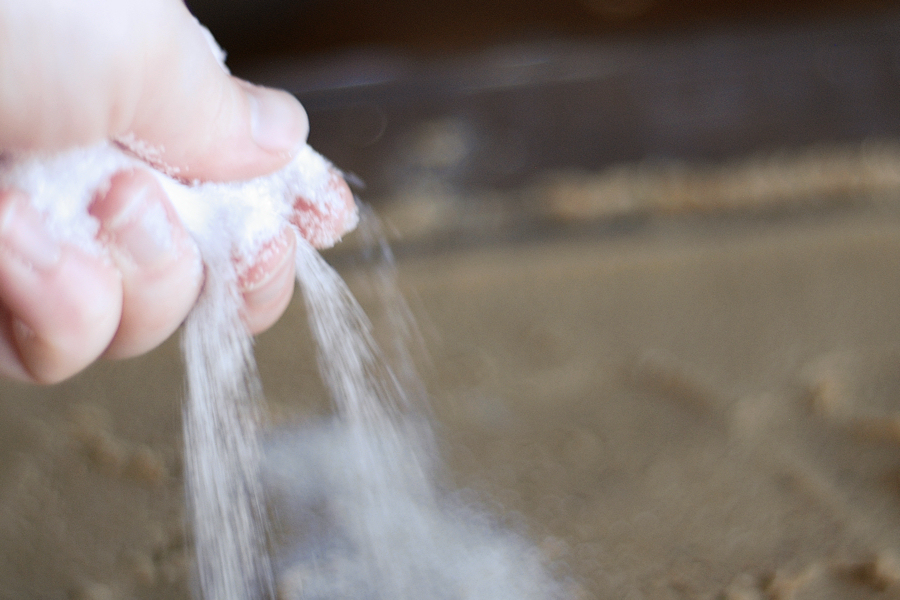 Sprinkle the top with more granulated sugar, if desired.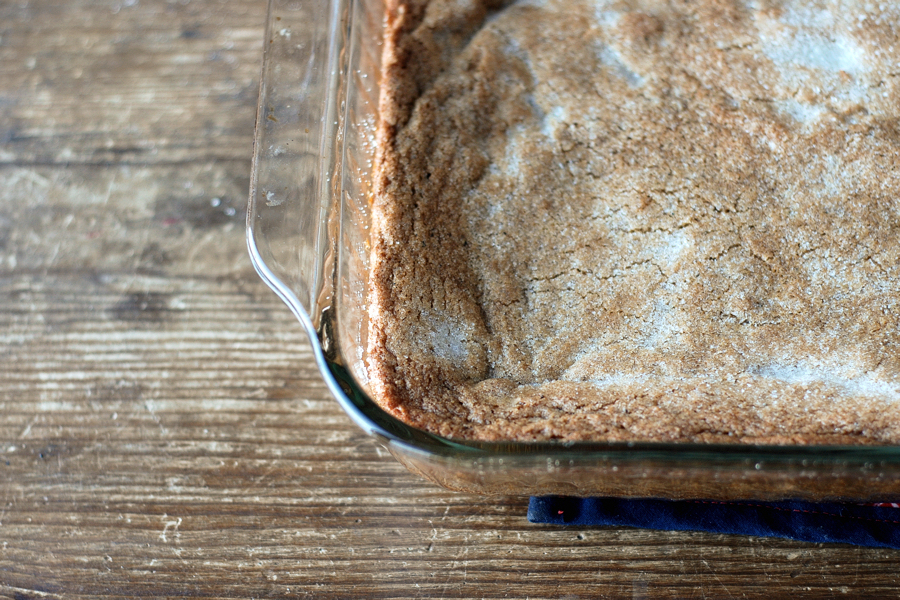 Bake in a preheated oven for 25 minutes. A toothpick should come out clean with a few moist crumbs clinging. If you can wait (I couldn't), cool the bars completely before cutting.
Nika suggests that you chill the bars in the refrigerator. I really couldn't wait that long. They were scrumptious at room temperature.
I don't think I would change anything about this recipe. Perhaps I'll try using more natural sweeteners next time. But the flavor is spot on.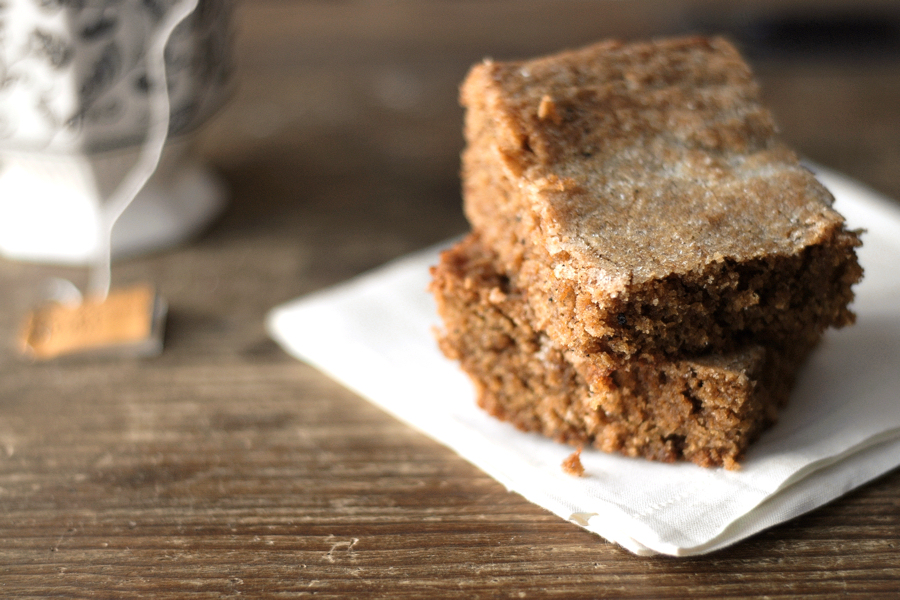 Thank you, Nika, for sharing this lovely recipe with us.
Printable Recipe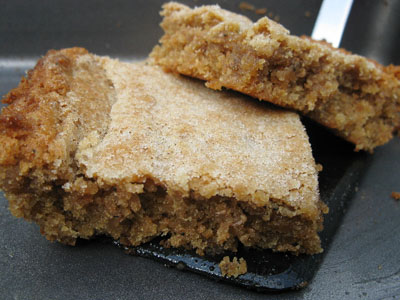 Description
Soft chewy gingerbread bars, with a bit of chai.
Ingredients
2 cups Whole Wheat Flour
1 teaspoon Cinnamon
1 teaspoon Allspice
1 teaspoon Chai Tea Leaves
1 teaspoon Ground Ginger
½ teaspoons Baking Soda
1 cup Butter, Softened
1 cup Dark Brown Sugar
½ cups White Sugar
2 whole Large Eggs
1 teaspoon Vanilla
1 Tablespoon Fresh Grated Ginger
Preparation Instructions
Preheat oven 350F. Spray a 9×13 baking pan.
In a bowl, put flour, all the spices, chai tea and baking soda. Mix together.
In your mixer, beat the butter with the sugars until soft. One at a time, add the eggs. Beat until they are combined. Mix in the vanilla and grated ginger. With the mixer on low, add the flour mixture. Blend until the flour is blended in.
Scoop the batter into the pan. Spread it around evenly over the bottom of the pan. With a greased spatula (sprayed with a bit of cooking spray, because the batter is pretty sticky!), smooth out the batter. Sprinkle the top with white sugar (totally optional). I have a feeling that you might be looking in the bottom of that pan and start thinking that it just doesn't look like enough batter. It is. Trust me.
Bake for about 25 minutes. When you poke it with a toothpick, it should come out clean with a few moist crumbs. Cool completely before cutting. And, if you can wait, put it in the fridge and let the bars get cold. They are even better cold!
And of course, ENJOY!


_______________________________________
Erica Berge shares her wonderful recipes and amazing food photography on her blog, Cooking for Seven. She also writes about crafts and posts more of her beautiful photography in her personal blog, EricaLea.com. There really isn't much that this amazing young lady can't do, and we're thrilled she does some of it here.