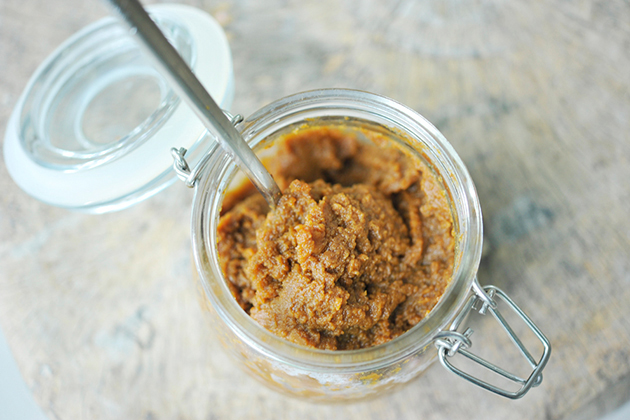 With gift season quickly approaching, Marie has provided this incredibly easy recipe for Pumpkin Butter that is sure to stand out in the sea of jarred food gifts. It should be illegal how simple this is!
For each jar you plan to pack, you will need: pumpkin puree, brown sugar, apple juice, vanilla extract, cinnamon, ground ginger, ground nutmeg, allspice, and lemon juice.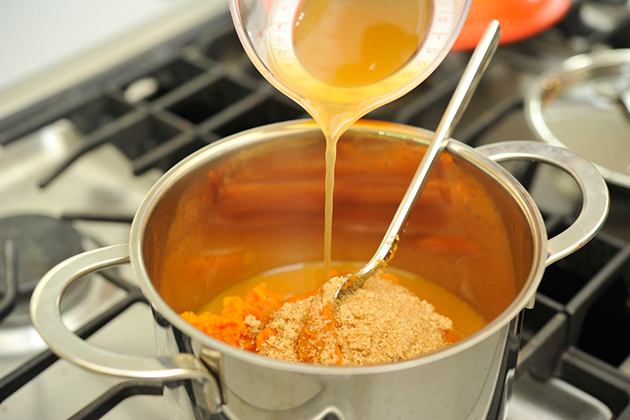 In a saucepan, pour in the pumpkin, brown sugar, apple juice …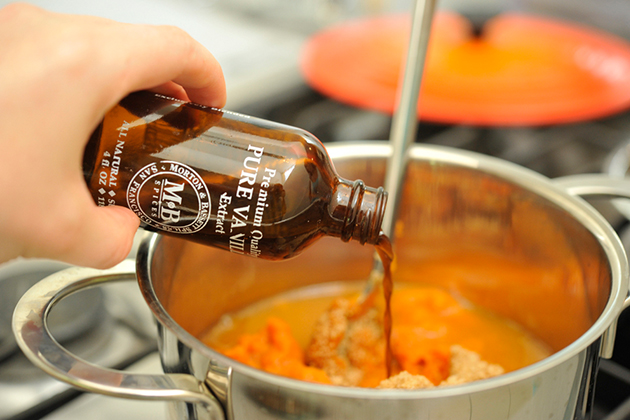 Vanilla extract …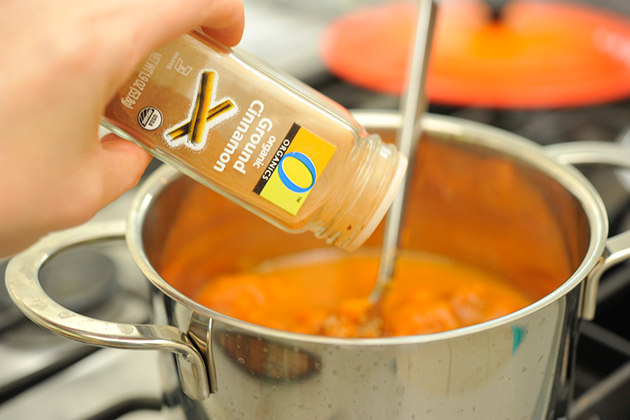 Cinnamon …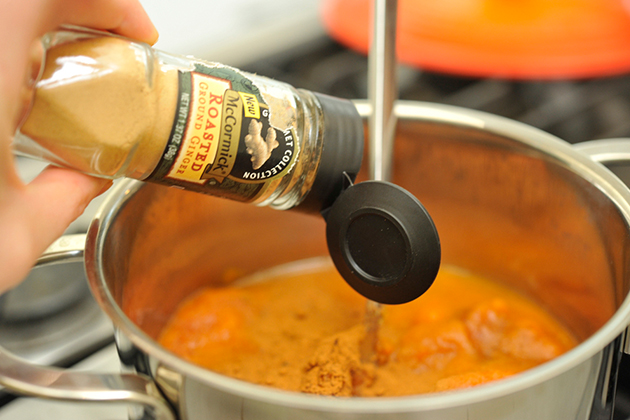 Ground ginger …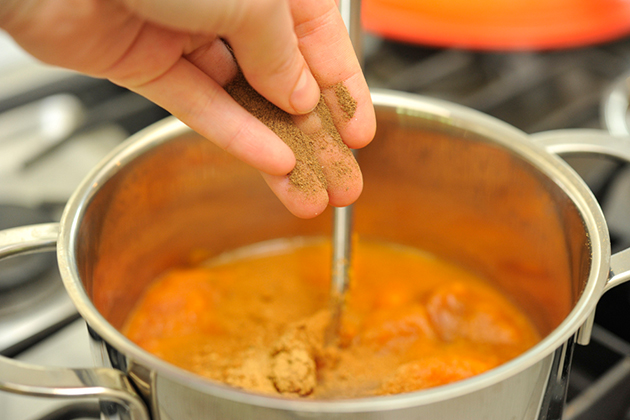 And allspice.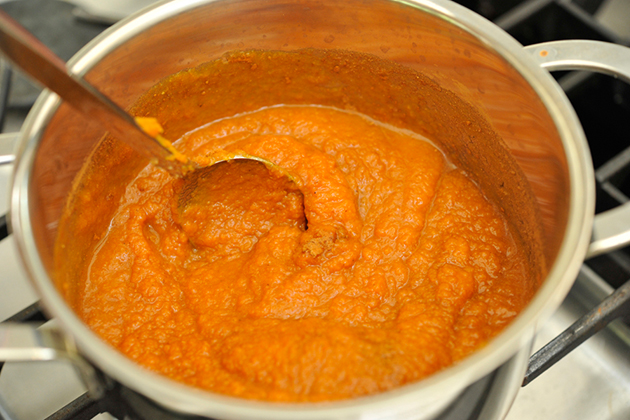 Stir to combine ingredients. Allow mixture to come to a boil, reduce heat to low, then simmer for 30 minutes, stirring occasionally. I recommend keeping a close eye on your butter to ensure it doesn't burn. Remove from the heat.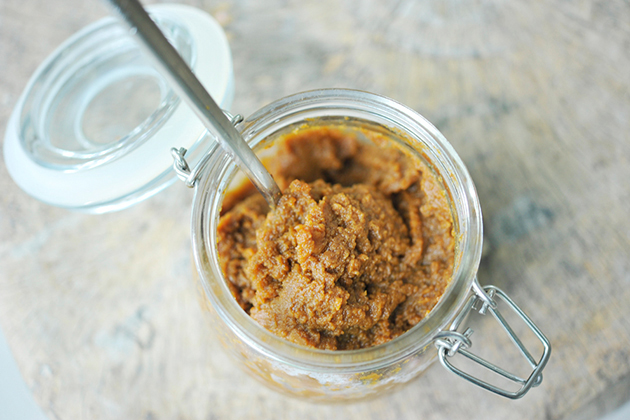 Stir in the lemon juice, allow to cool, then transfer to a jar. Now you have a lovely, versatile pumpkin butter to share (or not, no judgement here!). Visit Marie's beautiful site Citron Limette for other holiday treat ideas, as well as hundreds of other creative recipes.
Printable Recipe
See post on Marie @Citronlimette's site!
Description
Pumpkin butter! This is a sweet spread perfectly spiced that can be used as a jam, on top of yogurt or to mix with your oatmeal.
Ingredients
1 can Pumpkin Puree (29 Oz. Can)
1 cup Brown Sugar
¾ cups Apple Juice
1 teaspoon Vanilla Extract
1 teaspoon Cinnamon
1 teaspoon Ground Ginger
1 teaspoon Ground Nutneg
⅛ Tablespoons Allspice
2 Tablespoons Lemon Juice
Preparation Instructions
Combine all ingredients, except for lemon juice, in a large saucepan. Bring mixture to a boil. Reduce heat to low and simmer for 30 minutes, stirring occasionally.
Remove from heat, stir in lemon juice and let it cool. Pour into airtight jar(s) and store in refrigerator.
Make five 1/2 pint jars.


_______________________________________
There's so much to say about Georgia, we don't know where to start. Leaving Wall Street for the French Culinary Institute, followed by a stint at the Gramercy Tavern and La Chassagnette in France, her passion for food and food traditions are evident and inspiring. Visit her site at Georgia Pellegrini, where you'll find more recipes, photos, learn all about her wonderful books Girl Hunter and Food Heroes, and enjoy her latest adventures.