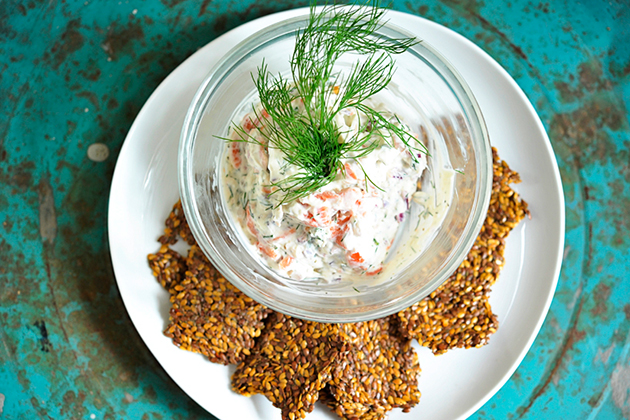 Thanks to TK member (and fellow TK Blog contributor) Faith, I am now addicted to this Smoked Salmon Dip. It is perfect for a party appetizer, or to keep in the fridge all week long as a snack. The smokiness from the salmon infuses into the cream cheese and sour cream over time and it keeps getting better.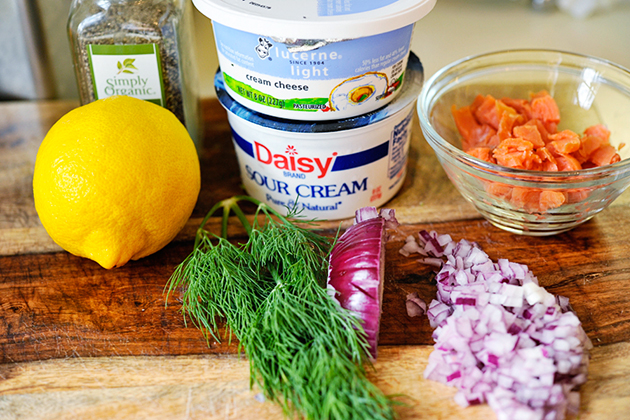 To make it you will need: cream cheese, sour cream, lemon juice, minced red onion, minced fresh dill, pepper, finely chopped smoked salmon and salt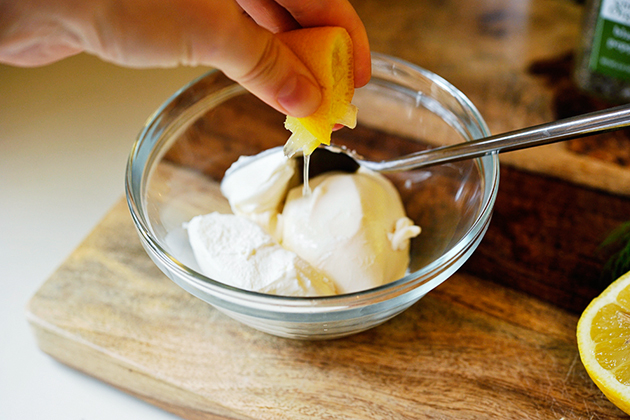 In a medium bowl add the cream cheese, sour cream, and lemon juice.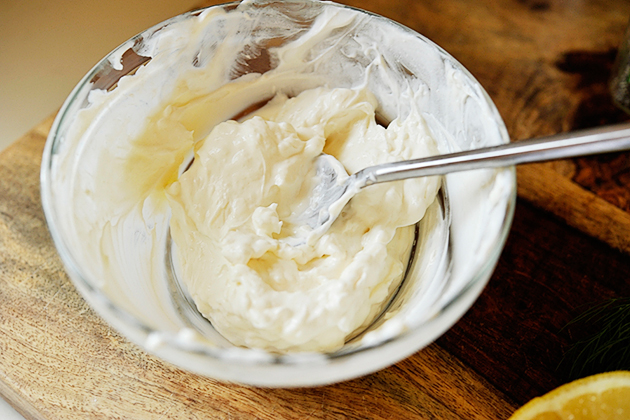 Stir it vigorously until smooth.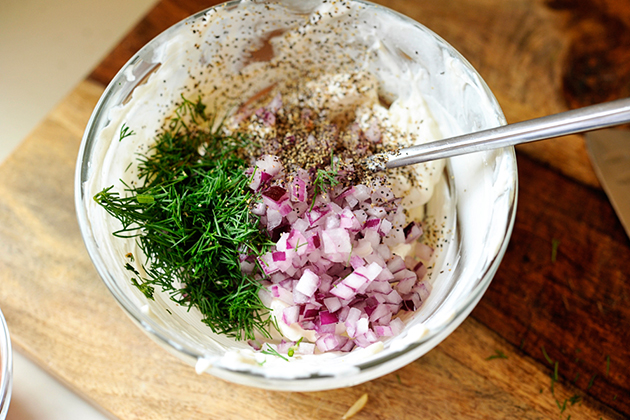 Add the fresh dill, minced onion, and pepper and stir…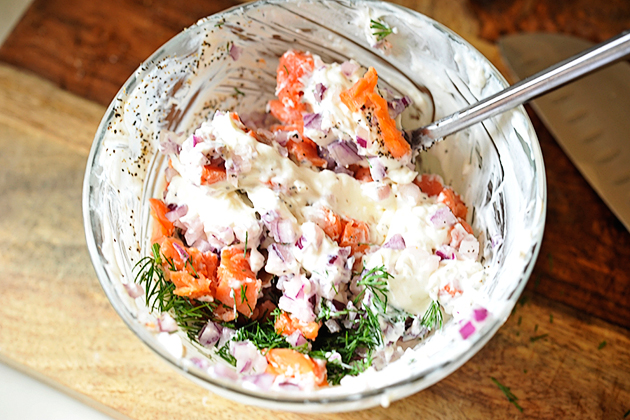 Then fold in the smoked salmon.
Season with salt as needed and let it sit so the flavors develop. You can adjust with more lemon juice, salt, pepper, and herbs as needed.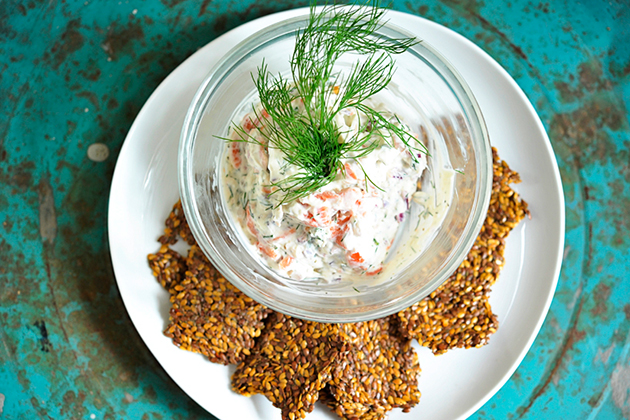 Serve with your favorite crackers. I used flaxseed crackers and they were delicious.
You will love Faith's recipe! Visit her website An Edible Mosaic to see other gorgeous recipes. She just moved to Kuwait with her husband, and we're all looking forward to her posts from that beautiful country. Oh, and check out her book!
Printable Recipe
See post on Faith (An Edible Mosaic)'s site!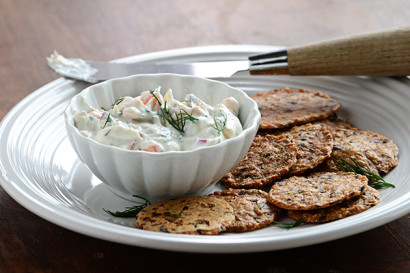 Description
This creamy-textured, slightly tangy and smoky-flavored dip is the perfect easy appetizer.
Ingredients
4 ounces, weight Cream Cheese, At Room Temperature (low-fat Is Fine)
¼ cups Sour Cream (low Fat Is Fine)
1 teaspoon Lemon Juice
2 Tablespoons Minced Red Onion
1 Tablespoon Minced Fresh Dill, Plus More For Garnish
1 pinch Black Pepper
2 ounces, weight Smoked Salmon, Finely Chopped
Salt To Taste
Preparation Instructions
1. In a medium sized bowl beat together the cream cheese, sour cream and lemon juice until smooth.
2. Stir in the onion, dill and black pepper, and then fold in the salmon.
3. Taste and season with salt as desired.
4. Serve chilled with a little more fresh dill on top, along with crackers, sliced baguette, bagels, etc.


_______________________________________
There's so much to say about Georgia, we don't know where to start. Leaving Wall Street for the French Culinary Institute, followed by a stint at the Gramercy Tavern and La Chassagnette in France, her passion for food and food traditions are evident and inspiring. Visit her site at Georgia Pellegrini, where you'll find more recipes, photos, learn all about her wonderful books Girl Hunter and Food Heroes, and enjoy her latest adventures.