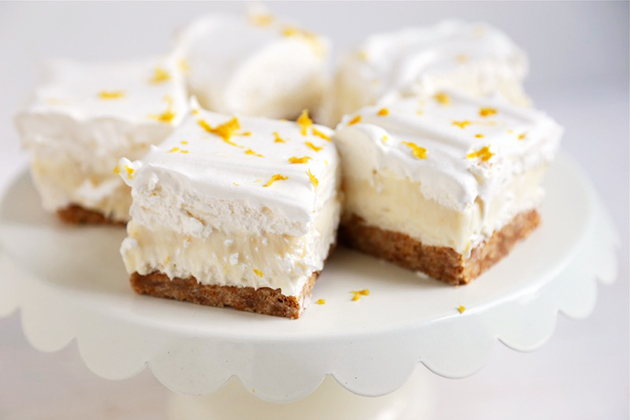 Every summer, my family has a reunion where there are tables upon tables full of food and even more desserts. Naturally. Tasty Kitchen member Tonya knocked this family reunion classic out of the park. And if this Lemon Icebox Delight wasn't perfect enough, it's nearly no-bake! To make it truly a no-bake treat, just substitute pre-made graham cracker pie crusts!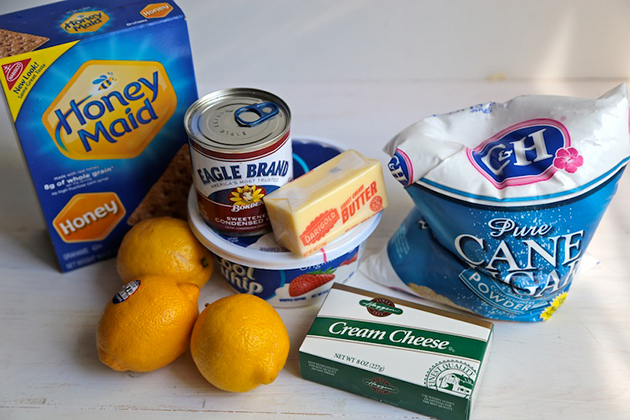 The lineup of ingredients is pretty simple. Check it out!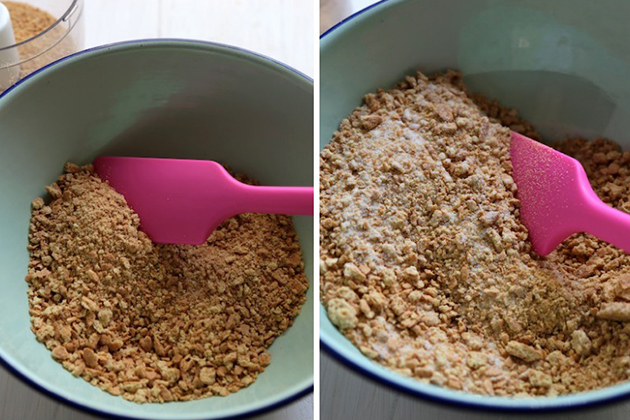 Pour your graham cracker crumbles into a large bowl. Whisk in the sugar.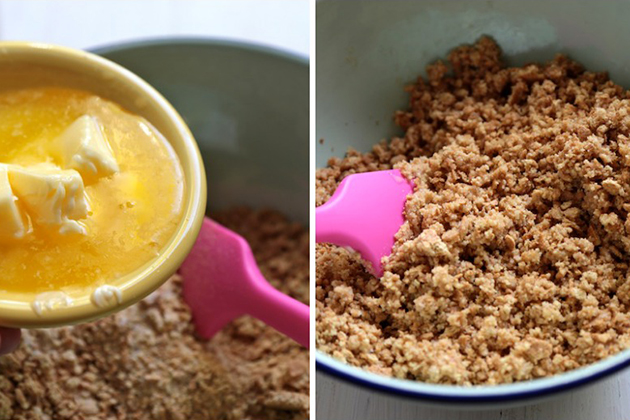 Next, add in the melted butter and stir until large crumbles form.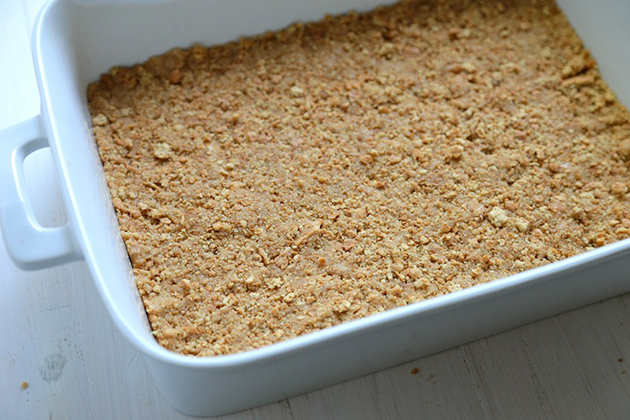 Once the graham cracker crumbles are formed, press them into the bottom of a 13×9 inch baking dish.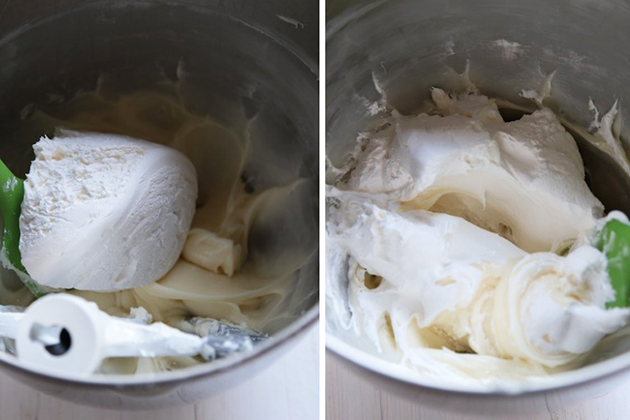 In the same large bowl that you mixed the graham crackers, mix together cream cheese and powdered sugar until smooth. Next, fold in half of the Cool Whip until incorporated.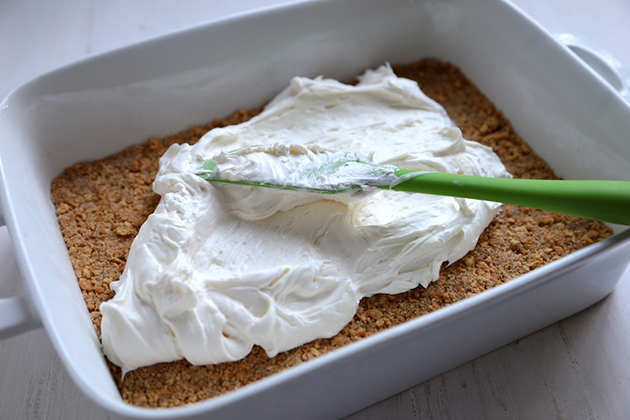 Once it's smooth, spread it over the top of the pressed graham crackers.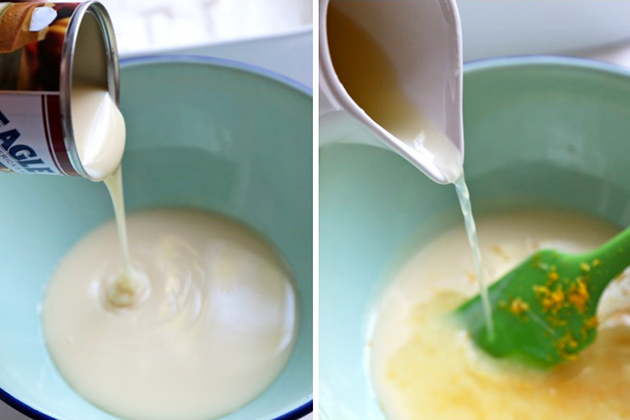 Now, it's time for the second layer. Again in the same bowl as before, stir together the condensed milk and lemon juice. I ran out of lemons, so I used less lemon juice than called for. But it worked out just fine. I might even suggest it so that this layer isn't too soft and you can spread out the final layer without it swirling too much.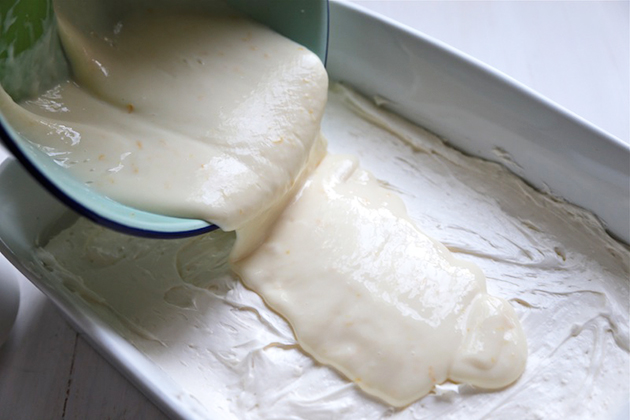 Pour the mixture over the first layer. Looks gorgeous already!
Lastly, the final layer is the remaining Cool Whip! Cool Whip is one of my favorite treats, especially right out of the freezer. But I resisted eating the rest of it right out of the tub and put it on the bars.
Place these into the fridge to chill until ready to slice and serve.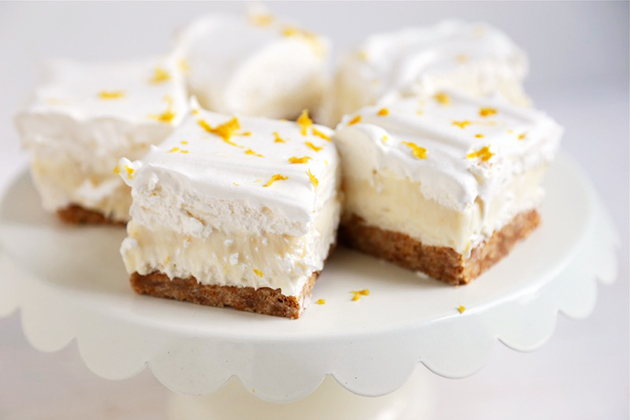 Garnish with a bit of lemon zest to make it pretty. You and your family are going to fall very hard for these!
Be sure to check out Tonya's TK recipe box and her site 4 Little Fergusons for more home-cooked inspiration. This Bistecca Pizza Al Forno is speaking volumes to me in particular!
What is your family's favorite dish when you are together? Post your favorite link below to share the love with the rest of your Tasty Kitchen friends!
Printable Recipe
Description
Tastes light and fresh, no pudding mixes in this recipe!
Ingredients
1 cup Graham Cracker Crumbs
1 stick Melted Butter
½ cups Sugar
8 ounces, weight Cream Cheese, Softened
16 ounces, weight Cool Whip, Thawed, Divided
1-½ cup Powdered Sugar
1 cup Lemon Juice
1 whole Lemon, Zested
14 ounces, fluid Sweetened, Condensed Milk
Preparation Instructions
For the crust:
Preheat oven to 350ºF. Combine Graham cracker crumbs, butter and sugar. Press into the bottom of a sprayed 9×13 glass pan. Bake for 12 minutes. Cool.
For the filling:
Mix the cream cheese, powdered sugar and half the whipped topping until combined. Spread over cooled crust.
Whisk the sweetened condensed milk with lemon juice and zest, until combined. Pour over cream cheese layer. Top with remaining whipped topping and refrigerate overnight before serving.


_______________________________________
Megan Keno is the writer and photographer of Country Cleaver, a food blog fueled by Nutella and images of June Cleaver—if June wore cowboy boots and flannel, that is. A self-proclaimed country bum, Megan creates from-scratch recipes that range from simple to sublime and how-to's to build your cooking repertoire. But she couldn't do it without the help of her trusty—and furry—sous chef, Huckleberry. He's a world class floor cleaner.