We're so thrilled to welcome Megan, also known as Country Cleaver—the mastermind behind many scrumptious recipes seen on Tasty Kitchen. She's as talented as she is sweet and charming. Megan starts our week off with this simple yet deadly treat from Tasty Kitchen member Erika of Southern Souffle. Welcome, Megan and thank you for the recipe, Erika!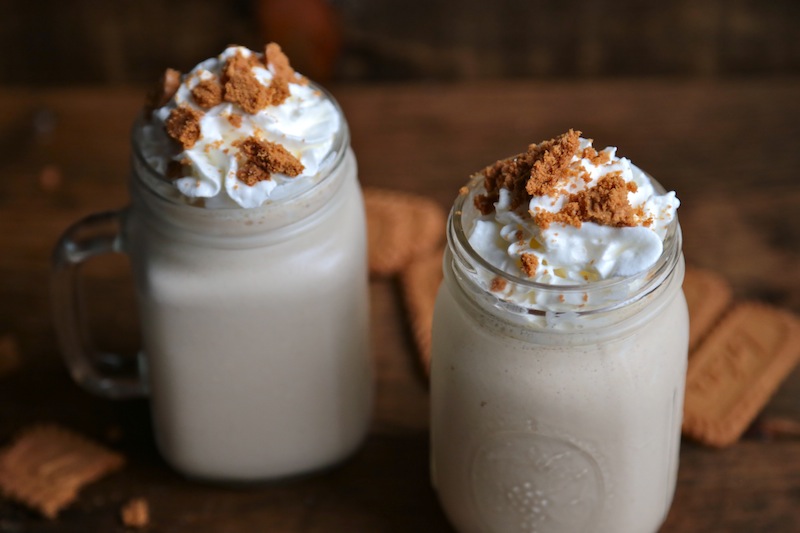 Chilly days always leave me wanting ice cream. Weird, I know. And there isn't a time that I don't crave Biscoff, so when I spotted this recipe for Biscoff & Bourbon Milkshakes from Tasty Kitchen member Erika of Southern Souffle, I knew I had to have it at once! This milkshake is divine, it's spicy like a molasses cookie, and will warm you up from the inside out with a stiff pour of bourbon. Try this out immediately!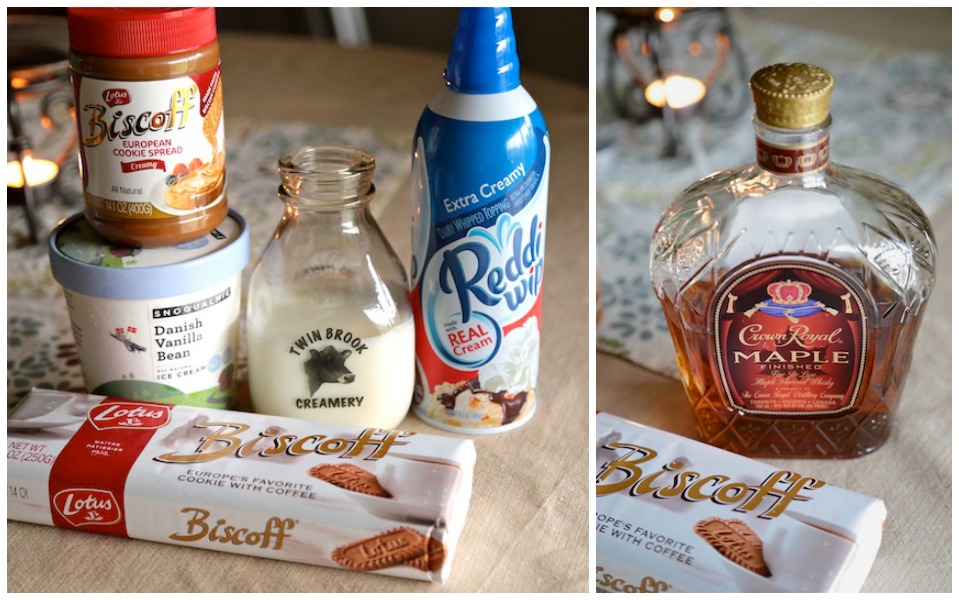 The only bourbon I had on hand when I made these was a bottle of Maple Crown Royal. The husband didn't want me using his bottle of "the good stuff" for a milkshake but this was by far the best substitution I could have ever asked for! The maple flavor complemented the Biscoff perfectly.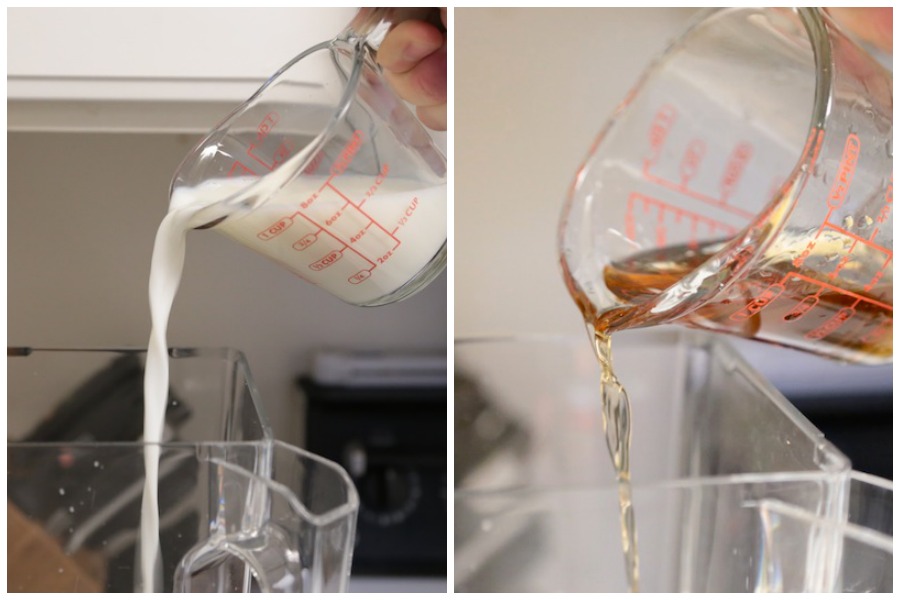 Into the blender, combine pour in the milk and bourbon. If you like thicker milkshakes, use less milk.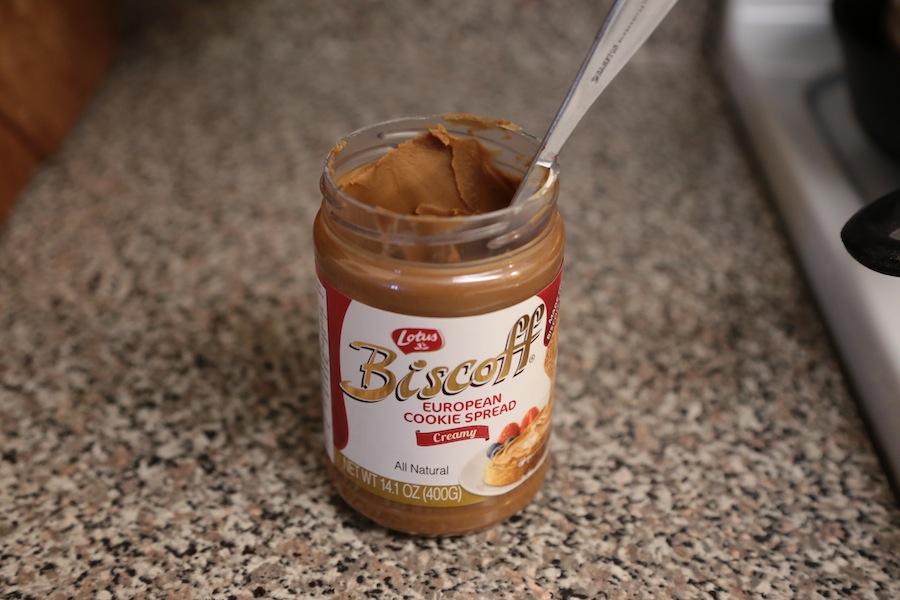 Don't forget to add in your Biscoff spread! I used creamy Biscoff spread for this recipe but the crunchy version would be fun, too.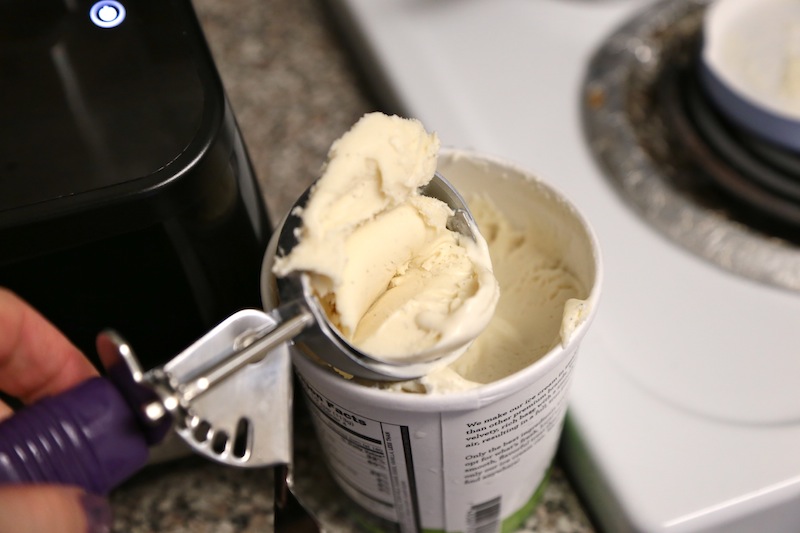 Next, add in the vanilla ice cream. Add a lid and blend until the mixture is smooth.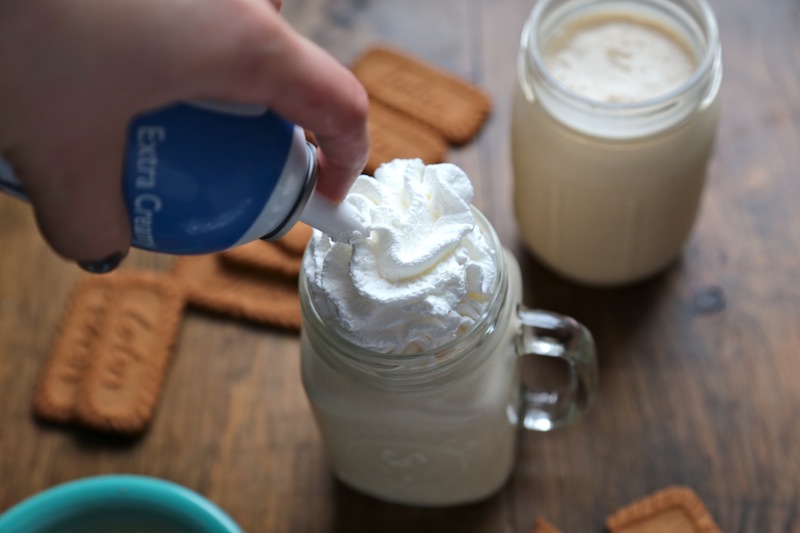 Pour into two glasses and top with whipped cream. Naturally. Sip slowly as these are potent! And if a boozy milkshake isn't up your alley, feel free to omit it.
Be sure to check out Erika's Tasty Kitchen recipe box and her site Southern Souffle for more Southern soul food inspiration.
Printable Recipe
See post on Erika @ Southern Souffle's site!
Description
Biscoff & Bourbon Milkshake.
Ingredients
1 cup Whole Milk
⅓ cups Biscoff Spread
1 cup Bourbon
4 Large Scoops Of Vanilla Ice Cream
Preparation Instructions
Using a blender, mix all ingredients together until well blended and smooth. This made two 8-ounce milkshakes. Garnish with homemade whipping cream (or Reddi-whip, which is much easier if you have been drinking these as you made them, like I did).
Optional: Crush up some Biscoff cookies and sprinkle on the top.


_______________________________________
Megan Keno is the writer and photographer of Country Cleaver, a food blog fueled by Nutella and images of June Cleaver—if June wore cowboy boots and flannel, that is. A self-proclaimed country bum, Megan creates from-scratch recipes that range from simple to sublime and how-to's to build your cooking repertoire. But she couldn't do it without the help of her trusty—and furry—sous chef, Huckleberry. He's a world class floor cleaner.