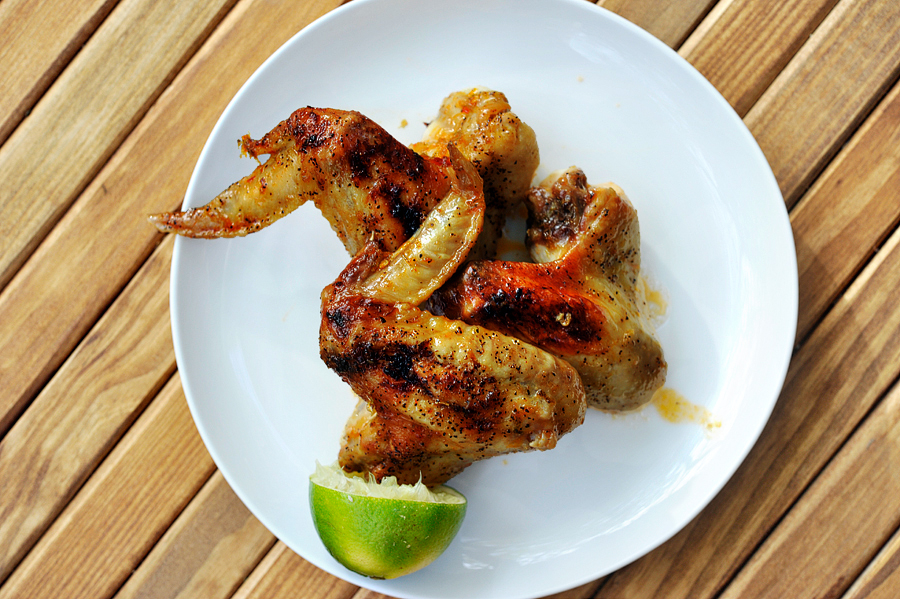 The only thing Texans love more than game day is an irresistible game day wing! This week, our love for all things tailgate inspired us to test out these Sticky Lime Chicken Wings provided by TK member Mike.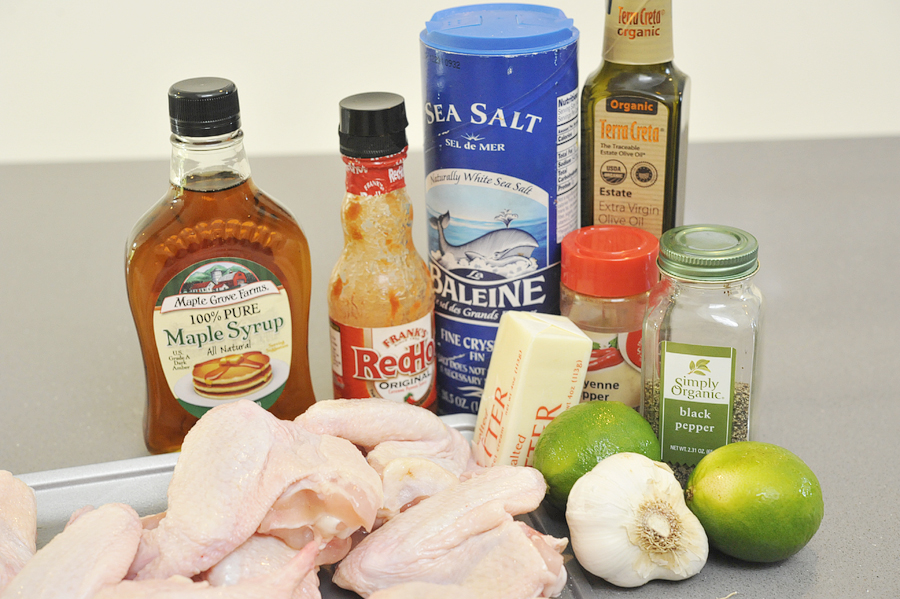 Here's what you'll need: 3 pounds chicken wings (3 pounds should be roughly 25 wings), washed and patted dry; fresh squeezed lime juice, whole limes for their zest, Frank's Red Hot Original, maple syrup, melted butter, crushed garlic, cayenne pepper, olive oil, and Kosher salt and fresh ground pepper.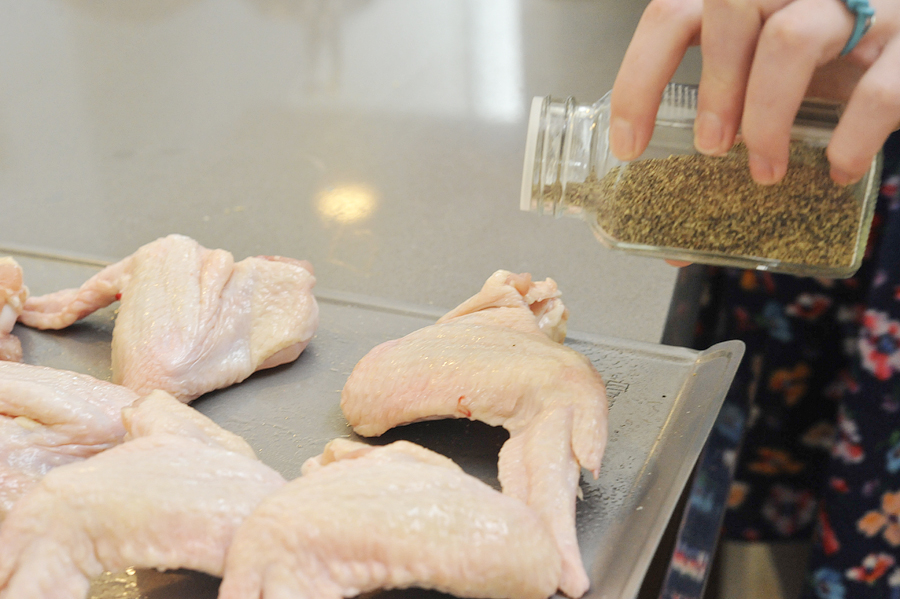 We decided to bake the wings rather than grill them since it is so cold out, so it required a slightly longer cooking time. Preheat the oven to 400ºF. Season the meat generously with salt and pepper, and then bake the chicken for 40 minutes, or until browned nicely.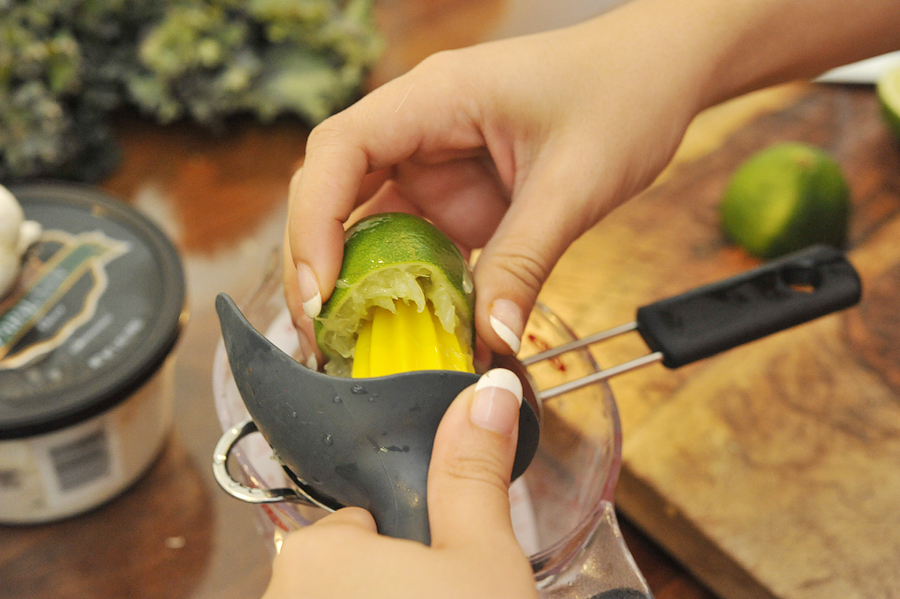 In the meantime, we started on the sauce by juicing enough lime juice to make 1/4 cup.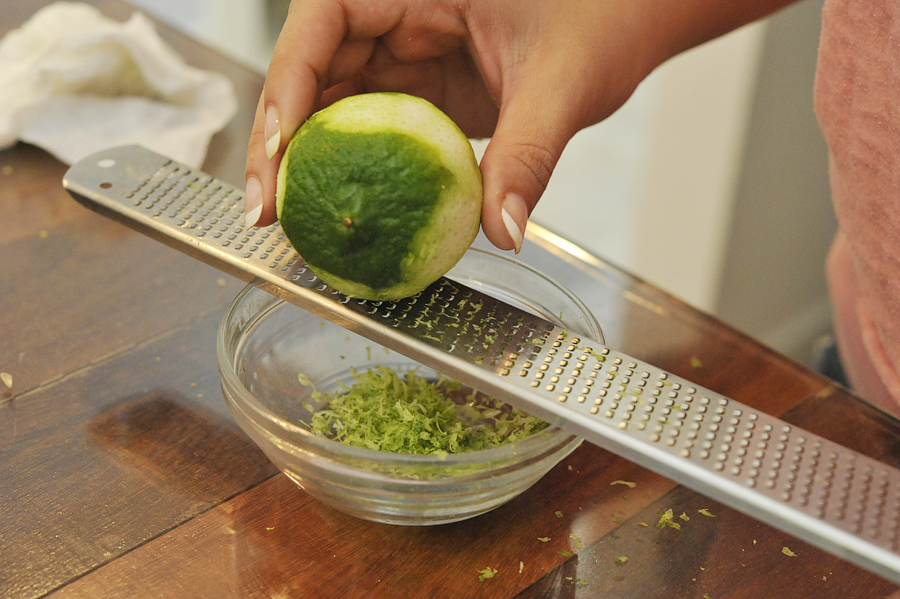 Fully zest limes over a small bowl.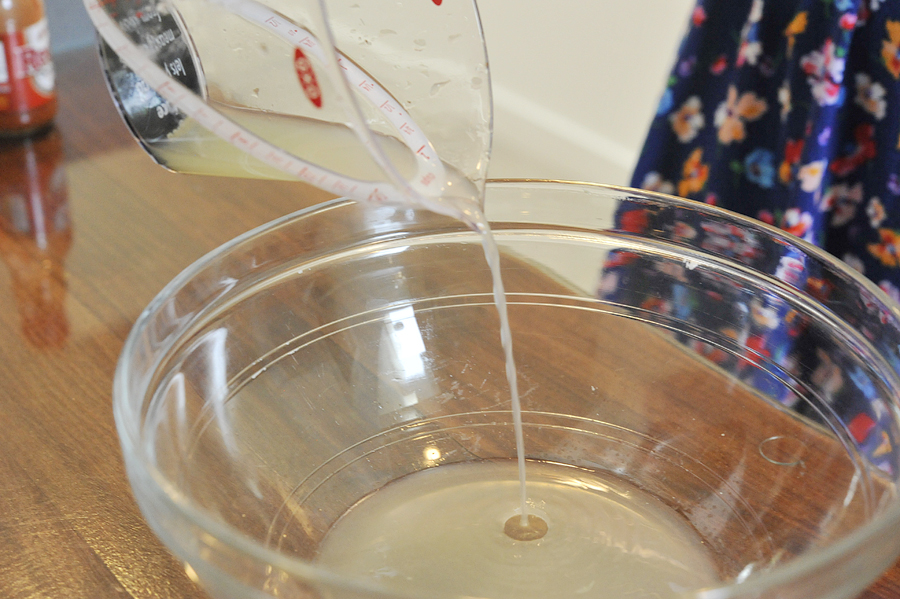 Pour the lime juice into a large bowl.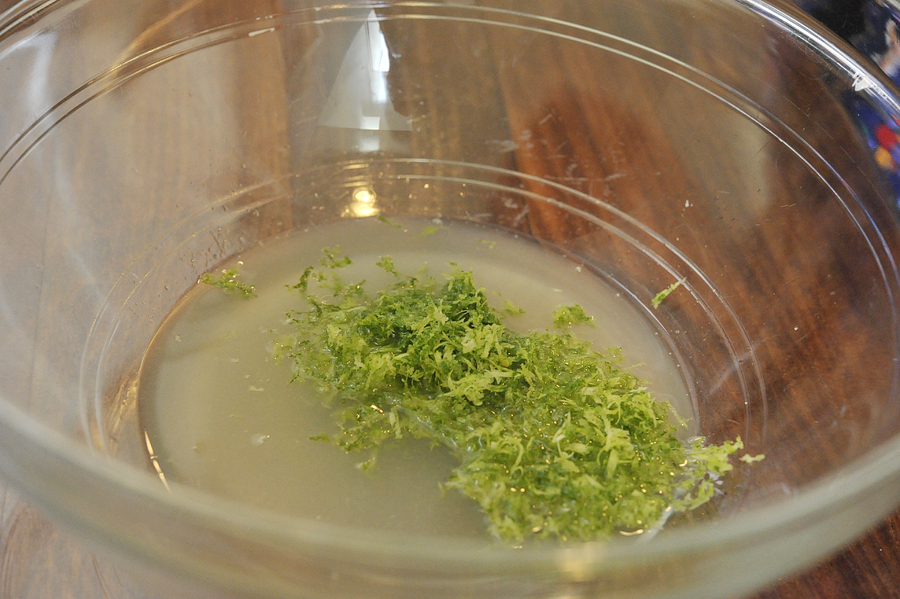 Add the fresh lime zest …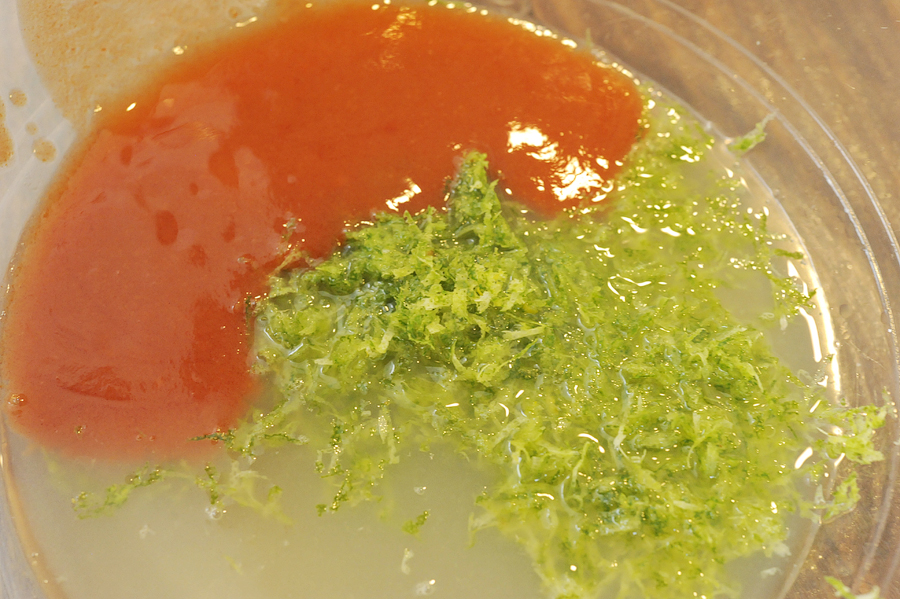 Pour in the Frank's Red Hot Original …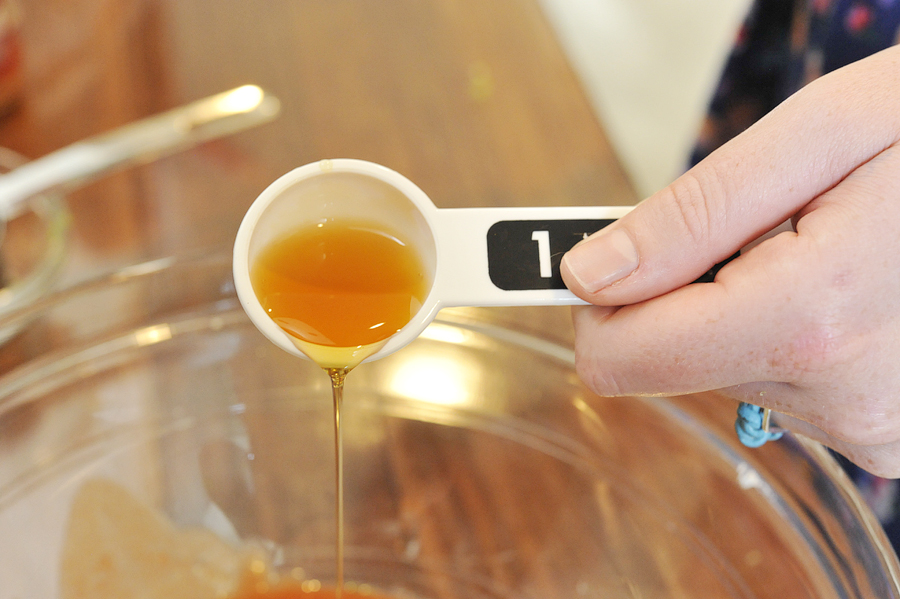 Add the maple syrup …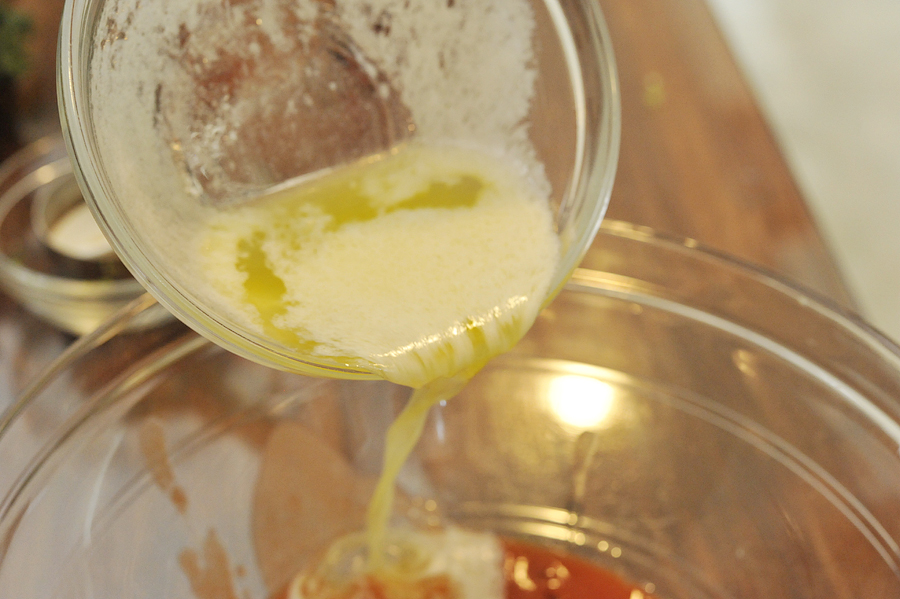 Melted butter …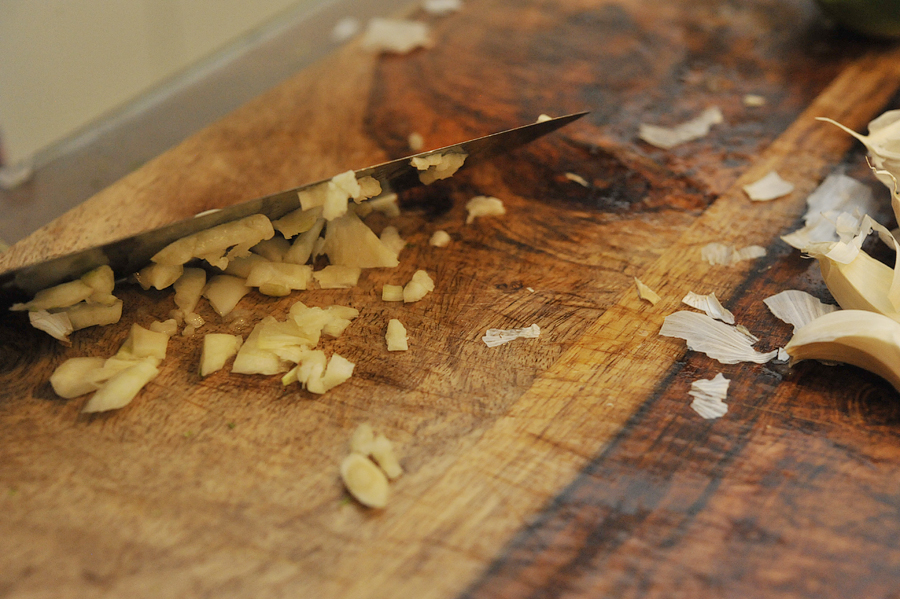 The garlic that has been chopped …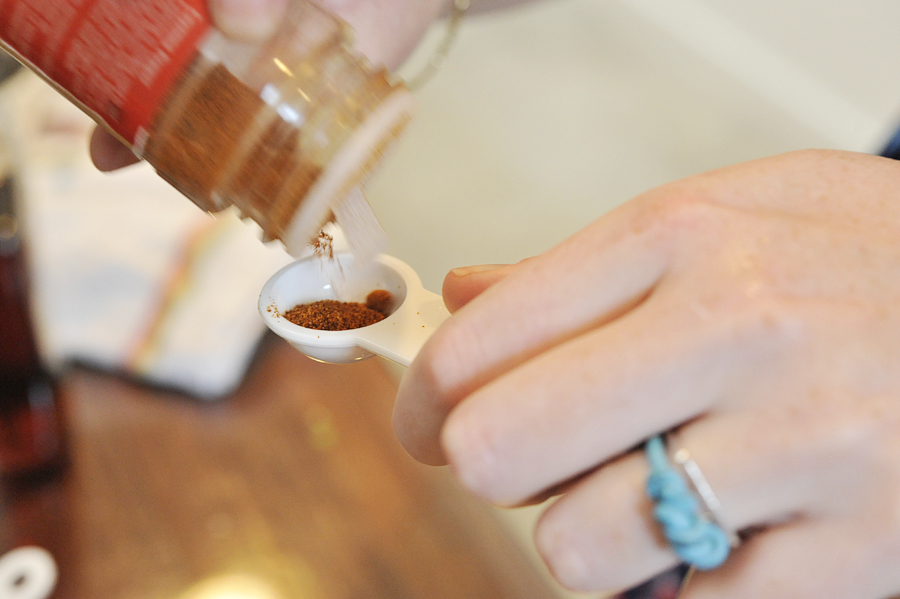 And the cayenne pepper.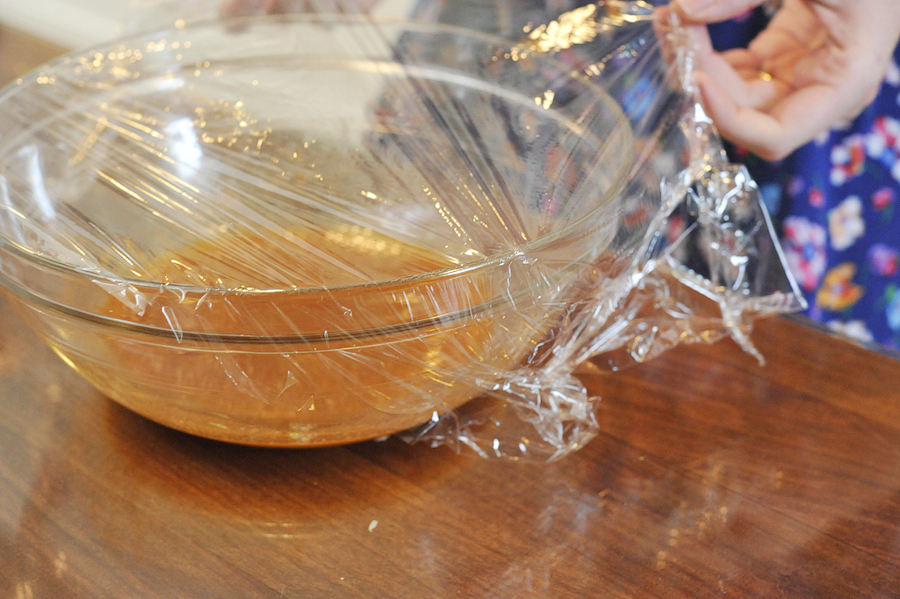 Cover the bowl with plastic wrap and refrigerate.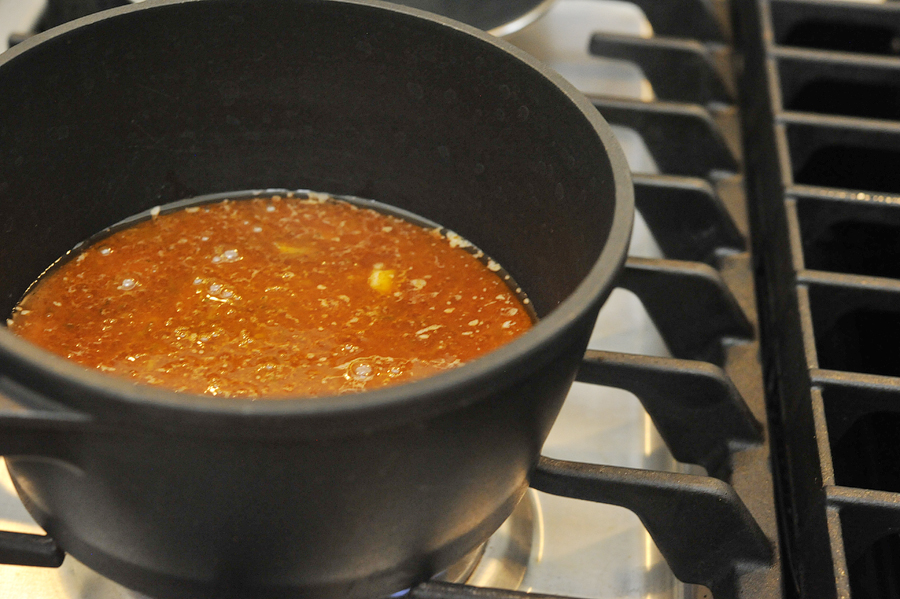 Right before the wings are done cooking, pour the sauce into a medium saucepan and heat thoroughly over medium low.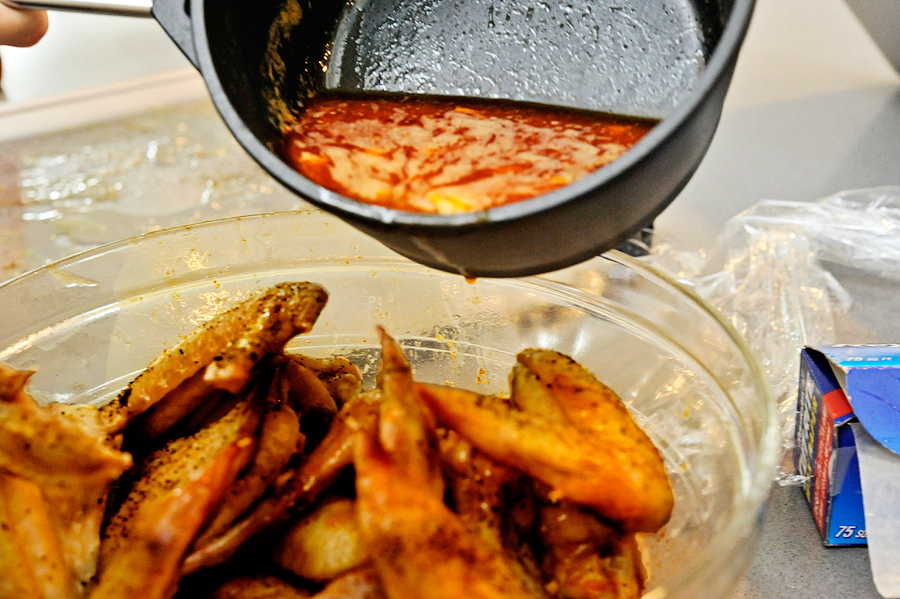 Transfer the cooked chicken to a large bowl and then pour the heated sauce over the wings.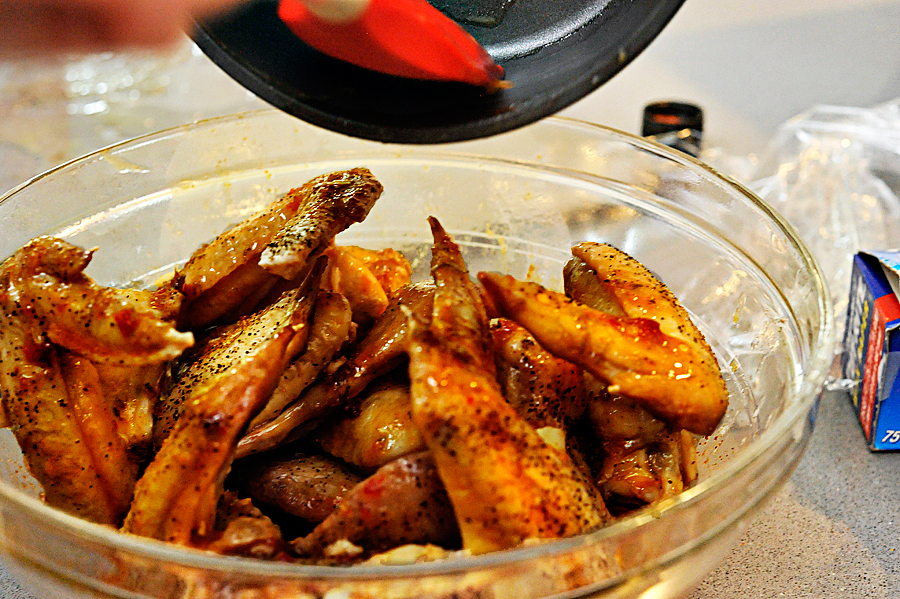 Use a spatula to be sure to scrape all the "goody-bits" from the pan. Toss until the wings are well coated.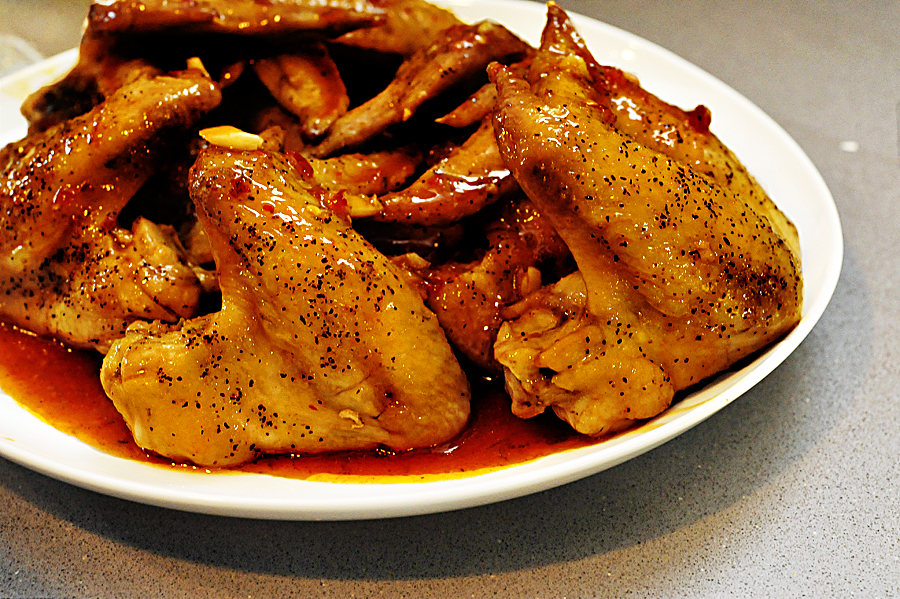 Plate the chicken wings with a generous amount of the sauce to accompany them.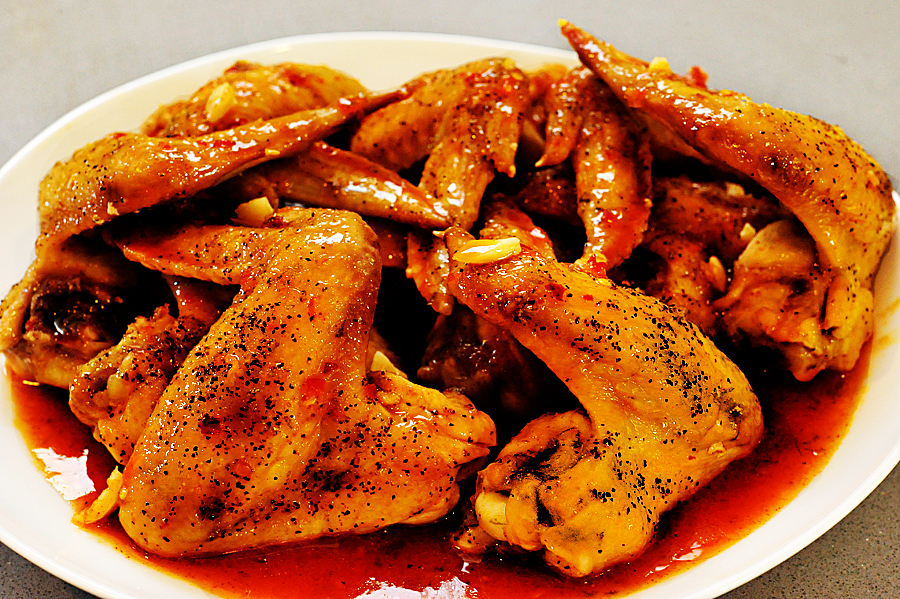 In the end, you should have beautiful, colorful chunks of seasonings and flavorful garlic on top of golden-skinned wings. We went crazy for the perfectly harmonious balance of tang and a kick just hard enough to wake up your senses but still deliciously easy enough on the palette to share with all your tailgate peers! For other mouth-watering ideas and beautiful writing, visit Mike's blog Verses from My Kitchen.
Printable Recipe
See post on Mike (Verses from my Kitchen)'s site!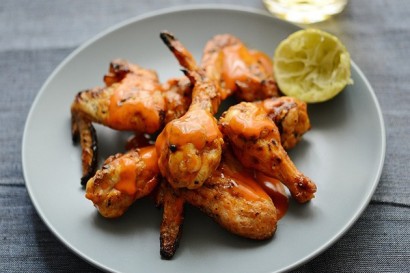 Description
Sticky Lime Grilled Chicken Wings. Perfect for a group of friends.
Ingredients
3 pounds Chicken Wings, (3 Pounds Should Be Roughly 25 Wings), Washed And Patted Dry
¼ cups Fresh Squeezed Lime Juice
2 whole Limes, Zested
⅔ cups Frank's Red Hot Original
3 Tablespoons Maple Syrup
¼ cups Butter, Melted
2 cloves Garlic, Skin Removed And Crushed
1 teaspoon Cayenne Pepper
2 pinches Kosher Salt And Fresh Ground Pepper
2 Tablespoons Oil For The Grill
Preparation Instructions
1. Heat the grill to medium high heat (400 F). Season the wings with a generous amount of coarse salt and black pepper. Rub the grill grates with oil so the wings do not stick. Add the wings to the grill and cover the grill. Flip every couple of minutes or so, until they're slightly charred and crisp and cooked through, roughly 20 minutes. Keep an eye for flare-ups and burning, turning down the heat or moving the wings off the direct hot spot until the flares are under control.
2. Meanwhile, combine the lime juice, lime zest, hot sauce, maple syrup, butter, garlic and cayenne pepper in a large bowl. Cover and refrigerate. Before the wings are done, transfer the sauce to a medium pan over medium low and heat the sauce.
3. Remove the wings from the grill and transfer to a large bowl. Pour the warmed sauce over top and stir to combine. Enjoy!!


_______________________________________
There's so much to say about Georgia, we don't know where to start. Leaving Wall Street for the French Culinary Institute, followed by a stint at the Gramercy Tavern and La Chassagnette in France, her passion for food and food traditions are evident and inspiring. Visit her site at Georgia Pellegrini, where you'll find more recipes, photos, learn all about her wonderful books Girl Hunter and Food Heroes, and enjoy her latest adventures.