Monique is nothing short of genius. These Flourless Chocolate Chip Zucchini Oat Brownies are sure to be a crowd-pleaser, whether you are on a gluten-free diet or just crave a chocolate treat that's healthy without compromising incredibly rich flavor.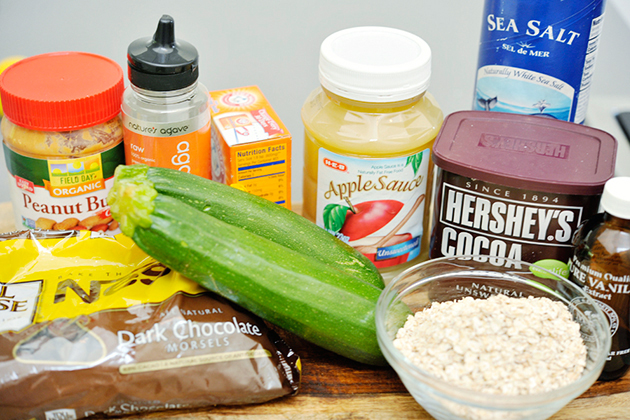 You will need: gluten-free oats, all-natural peanut butter, unsweetened natural applesauce, honey or agave nectar, vanilla extract, zucchini, unsweetened cocoa powder, baking soda, salt, and dark or vegan chocolate chips which have been divided.
To start, grease an 8×11-inch baking pan with nonstick cooking spray.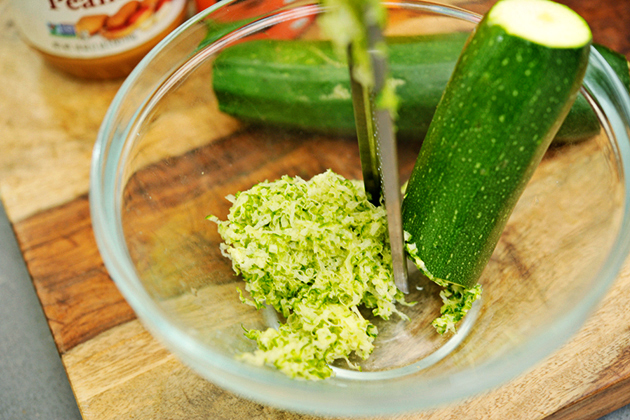 While your oven preheats to 350ºF, shred the zucchini with a grater. Set aside.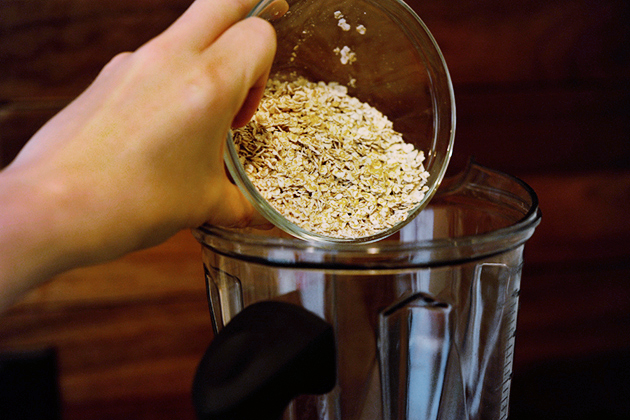 Now to make the oat flour! Add the oats to a blender or food processor …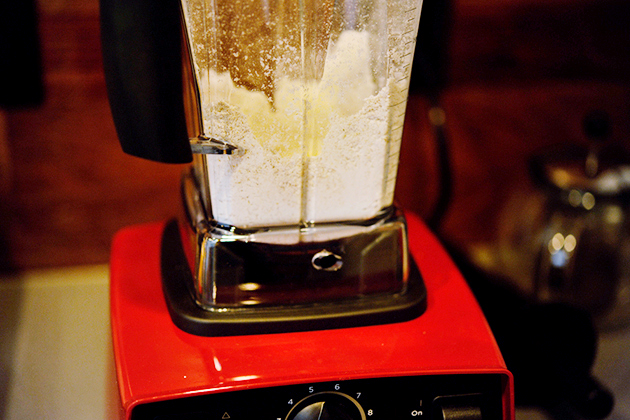 And process the oats until finely ground.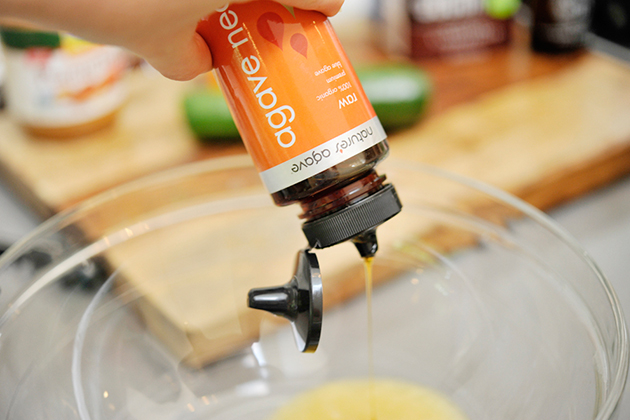 In a large bowl, add the applesauce, and agave or honey …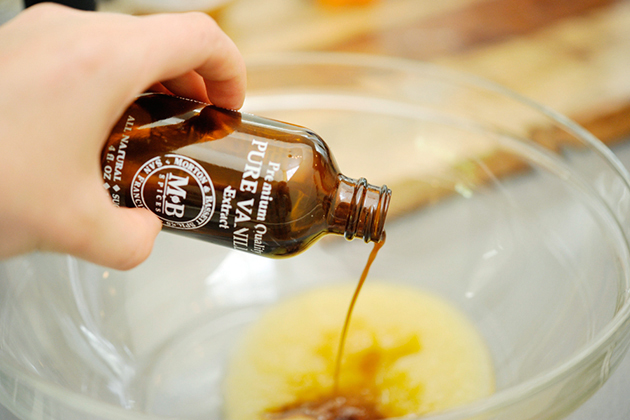 Vanilla…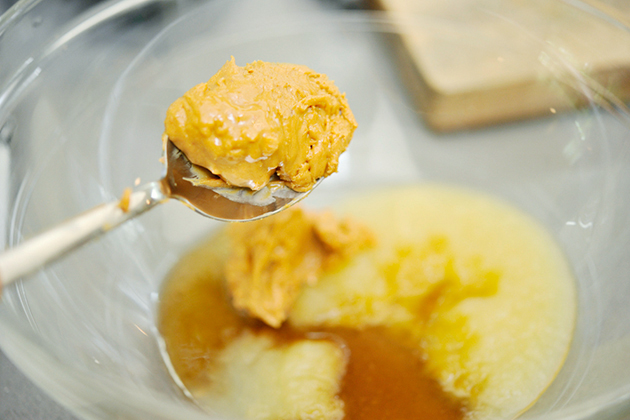 And peanut butter.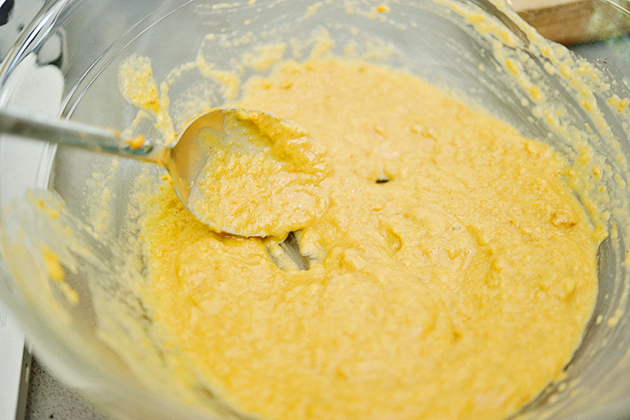 Mix until smooth and creamy like so.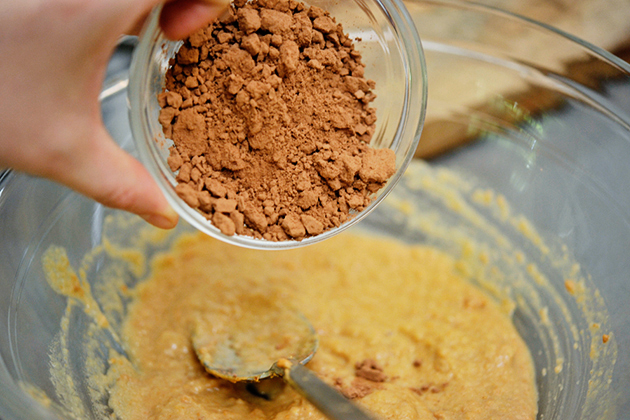 Now add your cocoa powder to your peanut butter mixture.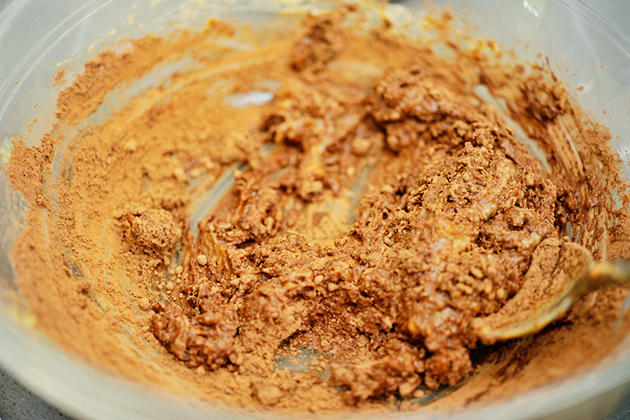 Go ahead and stir that in.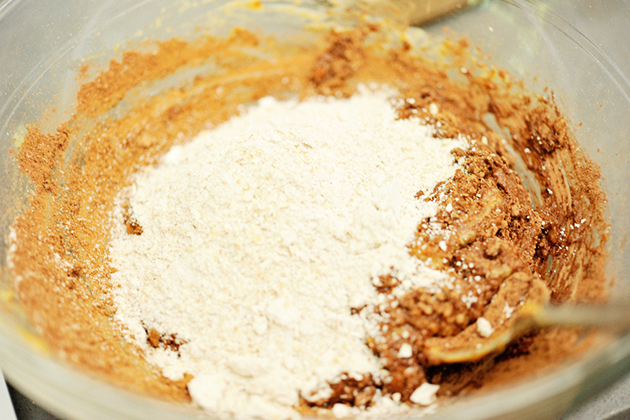 Pour in the ground oats, baking soda, salt …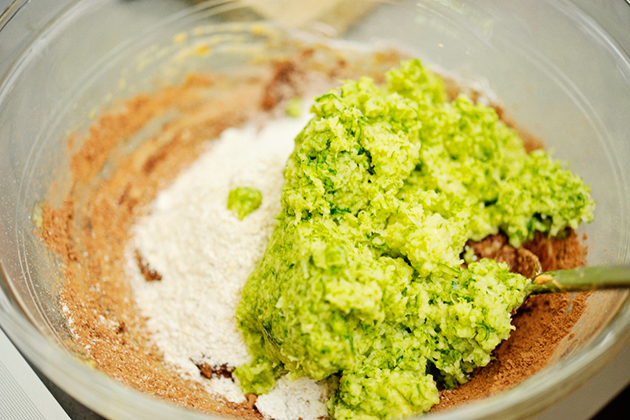 And grated zucchini.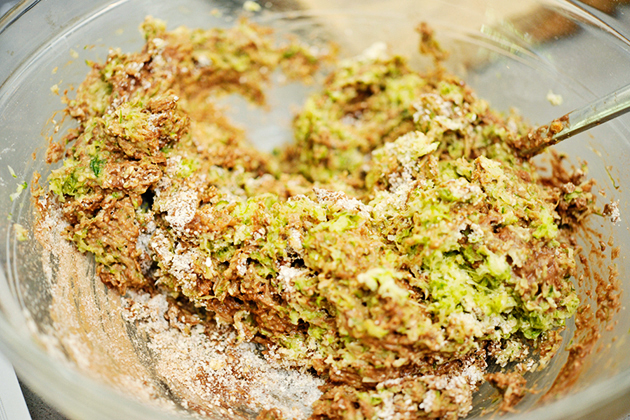 Stir into the creamy mixture.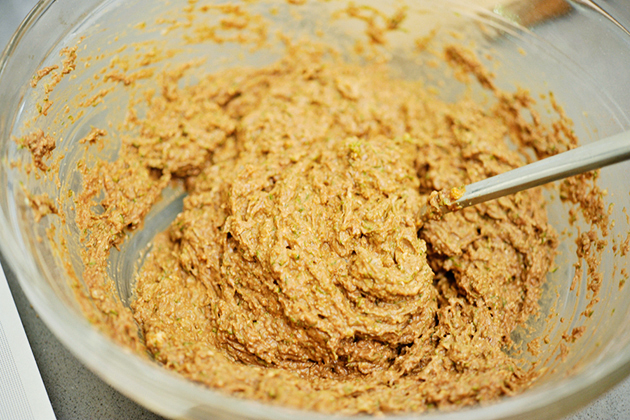 Your batter should look creamy and fluffy and full of healthy green bits.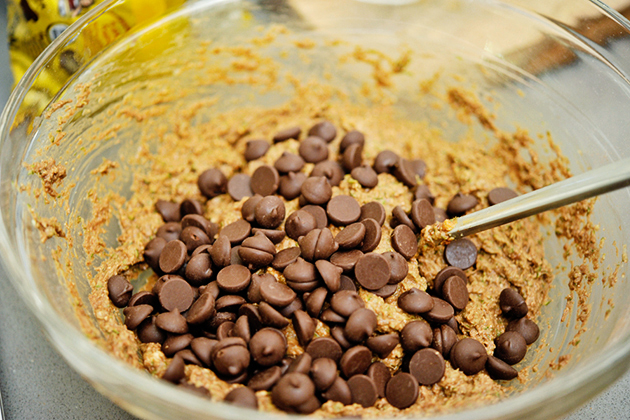 Fold in 1/4 cup of the chocolate chips.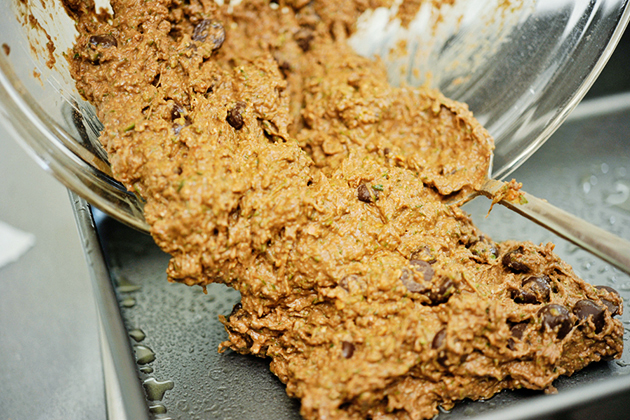 Pour your batter into the baking pan.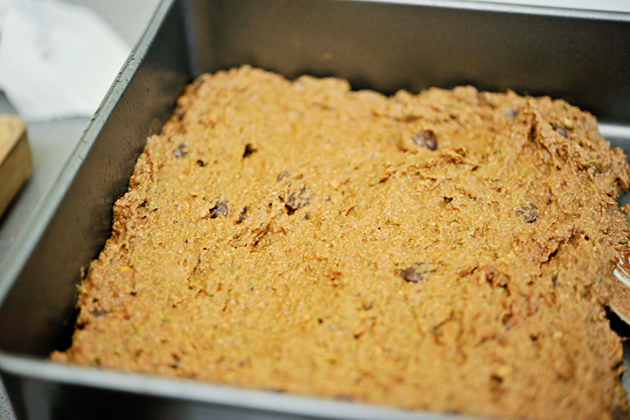 Spread the batter with a spoon or spatula.
Sprinkle on the remaining chocolate chips, and then bake for 25-30 minutes.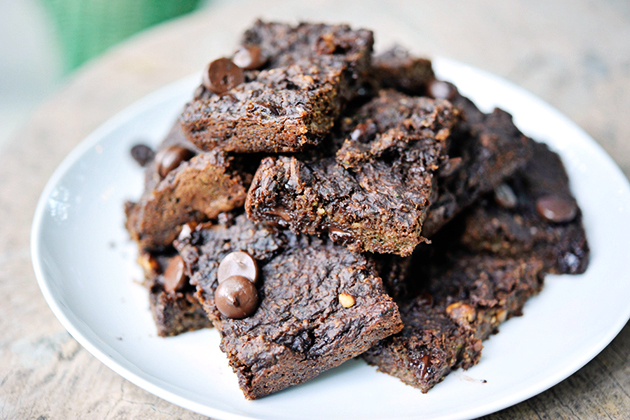 Allow the brownies to cool before cutting into squares. Your family and guests won't believe their ears when they find out this scrumptious dessert is not only gluten-free, but also has hidden veggies! (I promise not to tell). Like I said, genius. Go to Ambitious Kitchen for more of Monique's inspiring creations.
Printable Recipe
See post on Monique of Ambitious Kitchen's site!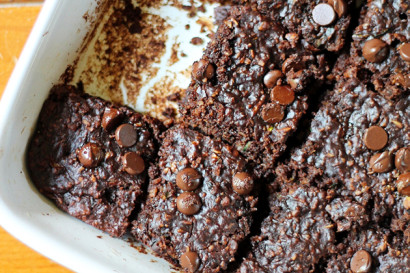 Description
Delicious chocolate chip packed zucchini oat brownies made without flour or butter!
Ingredients
¾ cups Gluten Free Oats
½ cups All Natural Peanut Butter
½ cups Unsweetened Natural Applesauce
¼ cups Honey Or Agave Nectar
1 teaspoon Vanilla Extract
1-½ cup Shredded Zucchini
½ cups Unsweetened Cocoa Powder
1 teaspoon Baking Soda
¼ teaspoons Salt
½ cups Dark (or Vegan) Chocolate Chips, Divided
Preparation Instructions
Preheat oven to 350 F. Spray an 8×11-inch baking pan with nonstick cooking spray. Set aside.
Place oats in a blender or food processor and process until finely ground. Don't worry, it doesn't need to be perfect but it should take a few minutes. Set aside.
In a large bowl using an electric mixer, cream together peanut butter, applesauce, honey and vanilla until smooth. Add in zucchini, cocoa powder, ground oats, baking soda, and salt; mix until well combined. Gently fold in 1/4 cup of chocolate chips.
Pour batter into prepared baking pan and sprinkle remaining chocolate chips over the top. Bake for 25-30 minutes or until a toothpick inserted into the middle comes out almost clean. Remove from oven.
Completely cool brownies in the pan, set on a wire rack then cut into 20 squares. Enjoy!


_______________________________________
There's so much to say about Georgia, we don't know where to start. Leaving Wall Street for the French Culinary Institute, followed by a stint at the Gramercy Tavern and La Chassagnette in France, her passion for food and food traditions are evident and inspiring. Visit her site at Georgia Pellegrini, where you'll find more recipes, photos, learn all about her wonderful books Girl Hunter and Food Heroes, and enjoy her latest adventures.