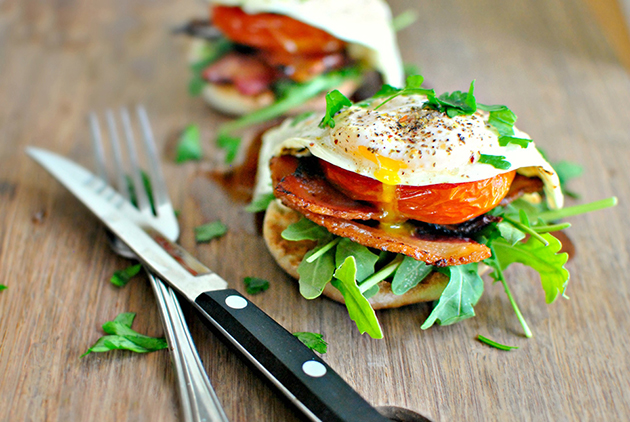 I love a breakfast/lunch crossover recipe: waffles flecked with bacon and cheddar, spicy chorizo breakfast burritos, and now I'm currently crushing on Riley's recipe for a Breakfast BLT. When I first saw her recipe, I was completely and utterly smitten.
BLT sandwiches are the ace in my back pocket when I need to make a meal and fast. And to have my beloved go-to, quickie-dish for breakfast? Who would've thought? Not this girl.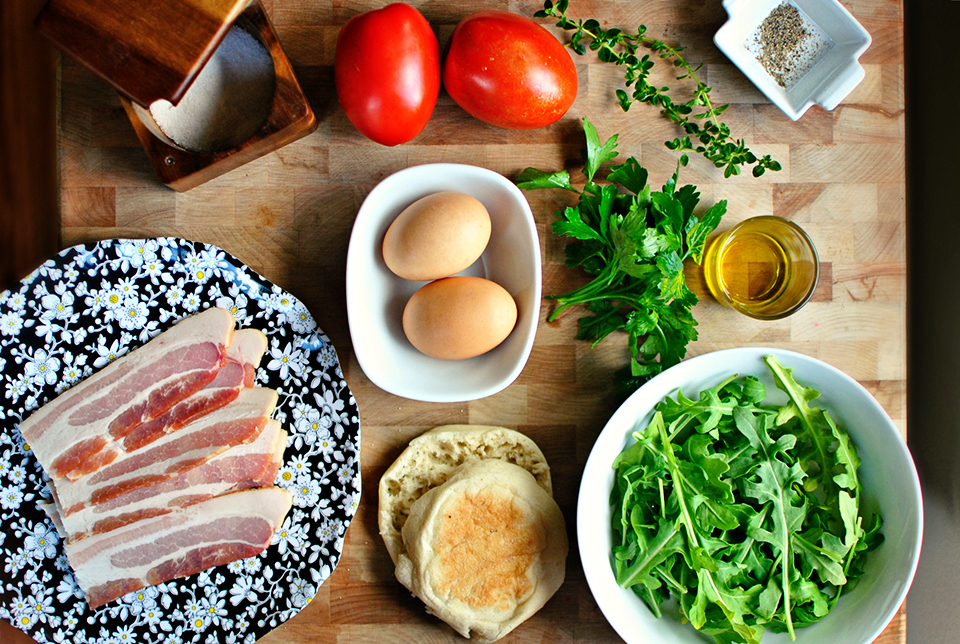 The ingredients are pretty unassuming. But you just wait and see, these stack up to be a mighty splendid breakfast.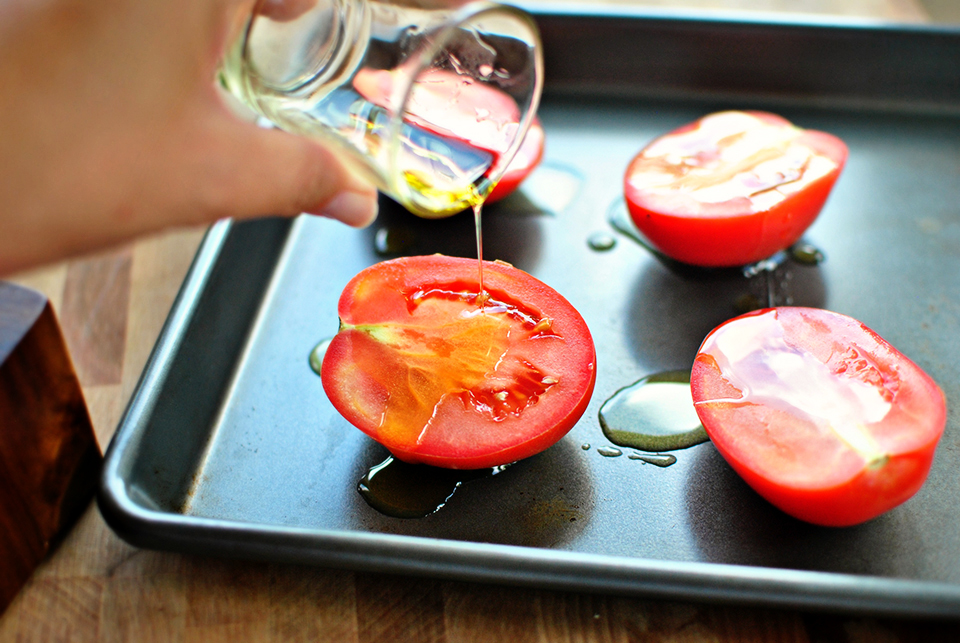 Start by slicing the tomatoes in half and drizzling them with some olive oil.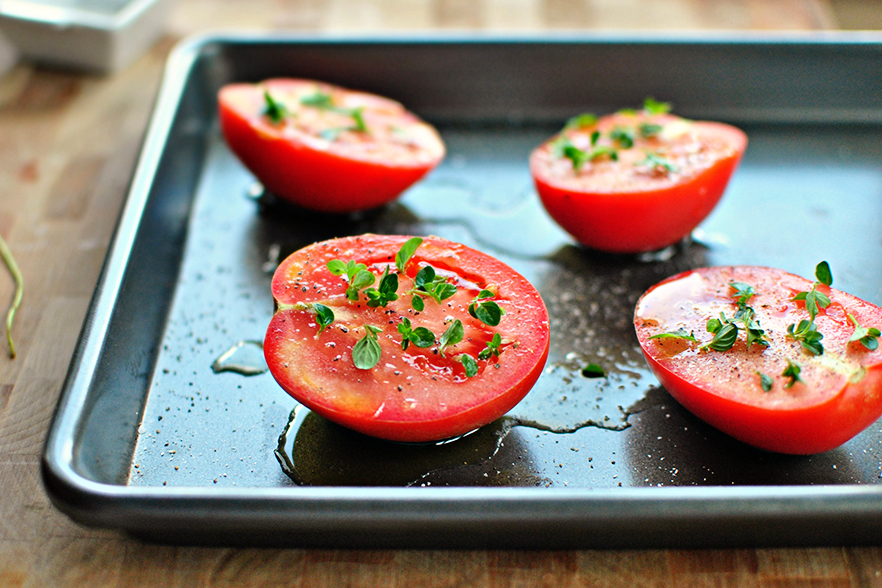 Sprinkle with some kosher salt and black pepper. Strip the leaves off of a few sprigs of fresh thyme and sprinkle the thyme leaves over the tomatoes.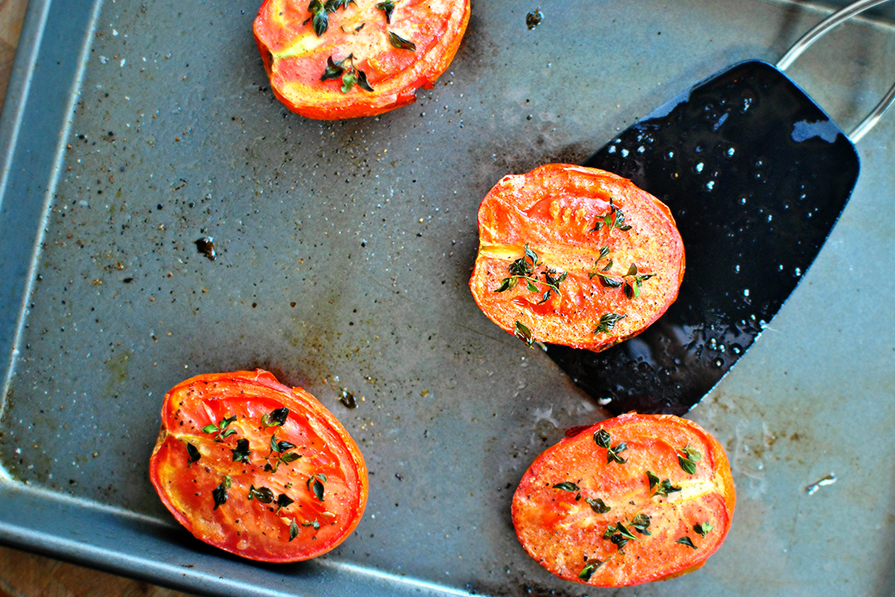 Roast in a preheated 400ºF oven for 25-30 minutes. The aroma of these roasting tomatoes is like no other smell. Amazing.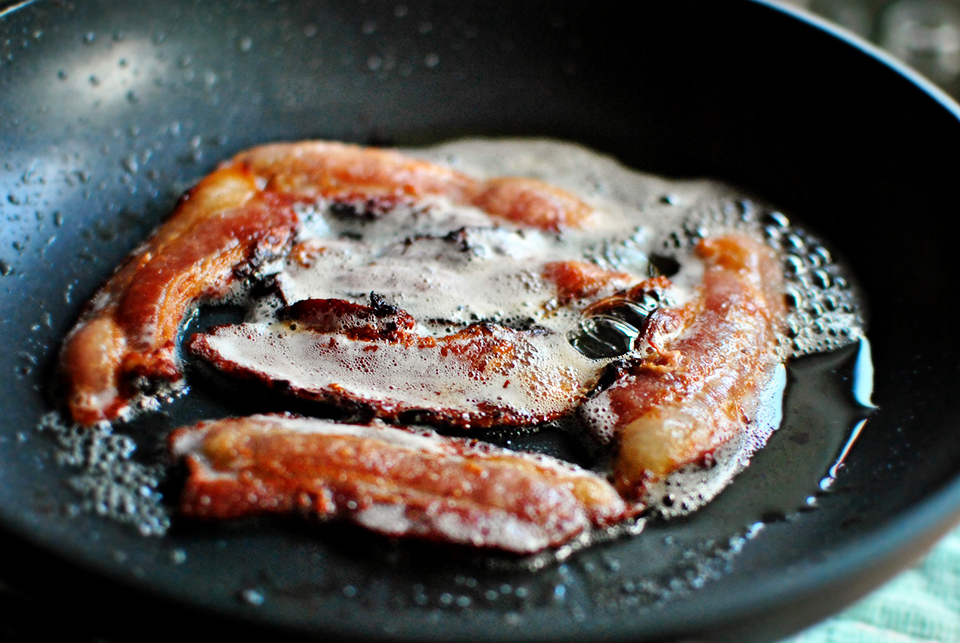 While the tomatoes were roasting, I started crisping up a few strips of thick cut bacon. I prefer applewood bacon, but if you can get your mitts on pecanwood, do it!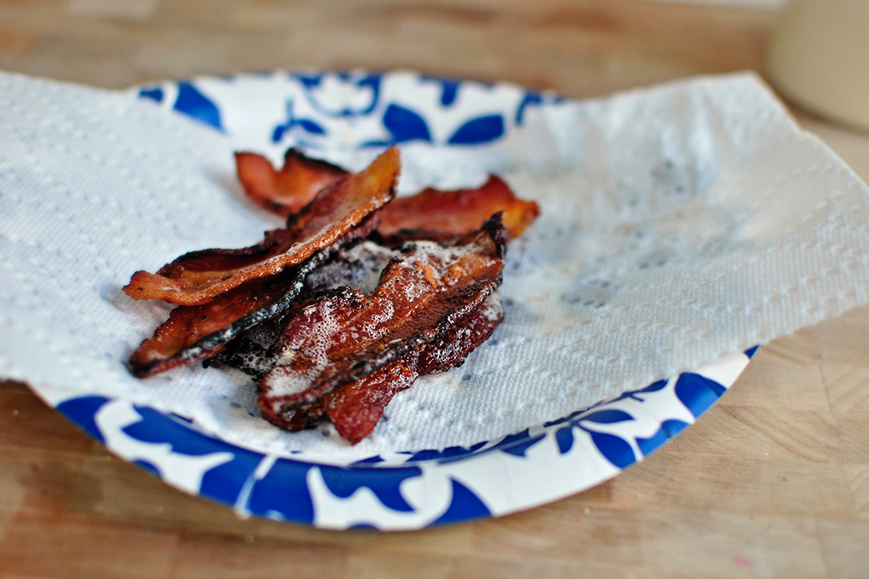 Remove and drain the crispy bacon on a paper-towel-lined plate.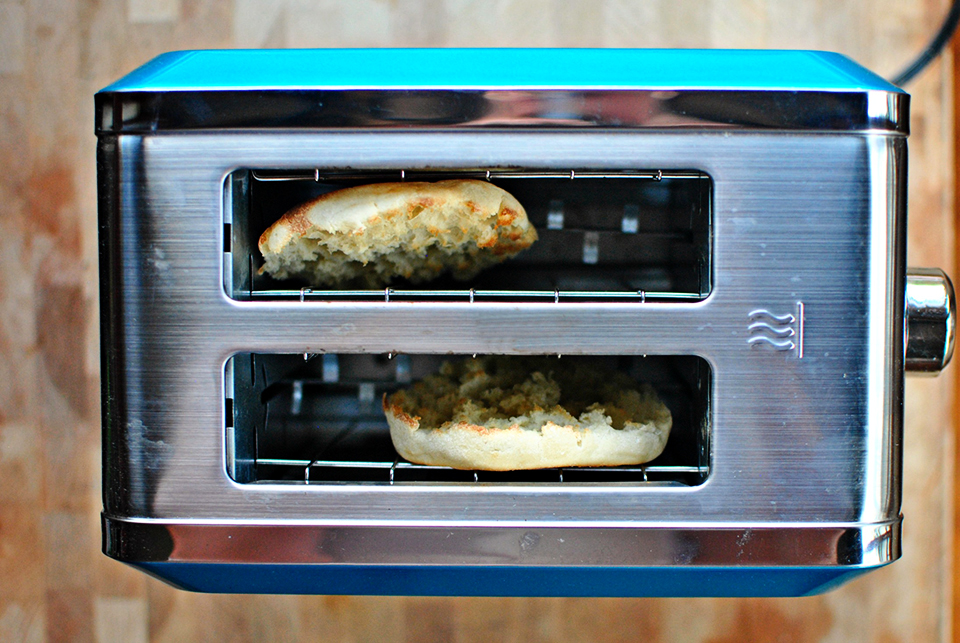 Toast your English muffins.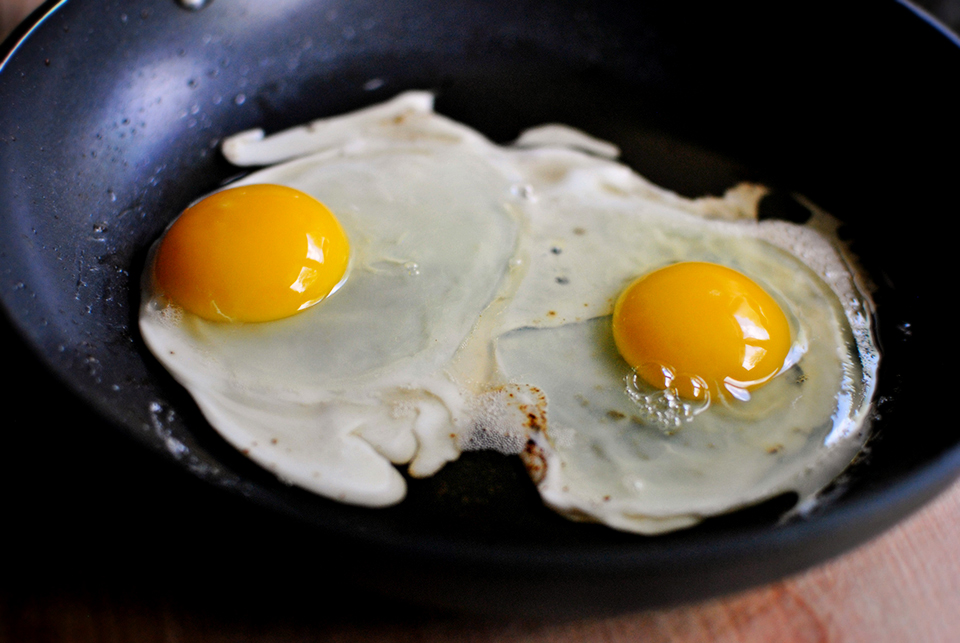 Lastly, fry the eggs. I fried my eggs right in the same pan with the leftover bacon renderings. Cook the eggs how you prefer them; I like my yolk on the runny side but you do what you like. Season with salt and pepper or your favorite season salt.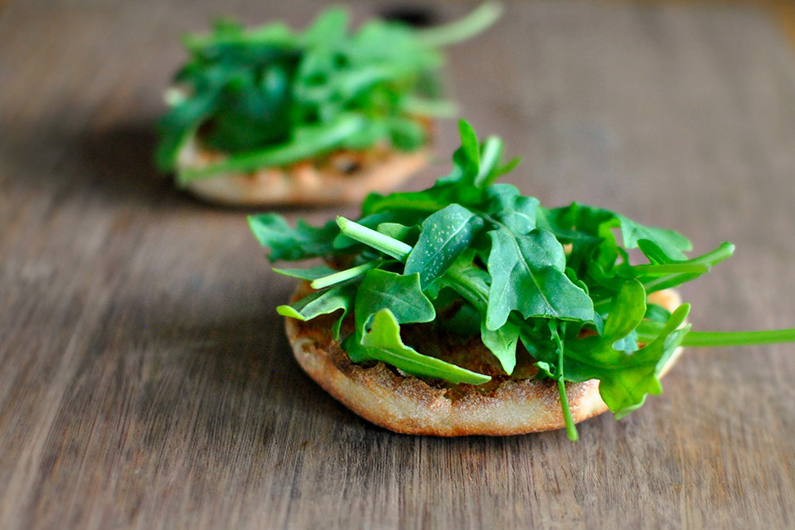 Now it's time to start stacking. Pile some of the peppery arugula on a toasted English muffin half. The arugula is the 'L' in this BLT, and I totally dig it.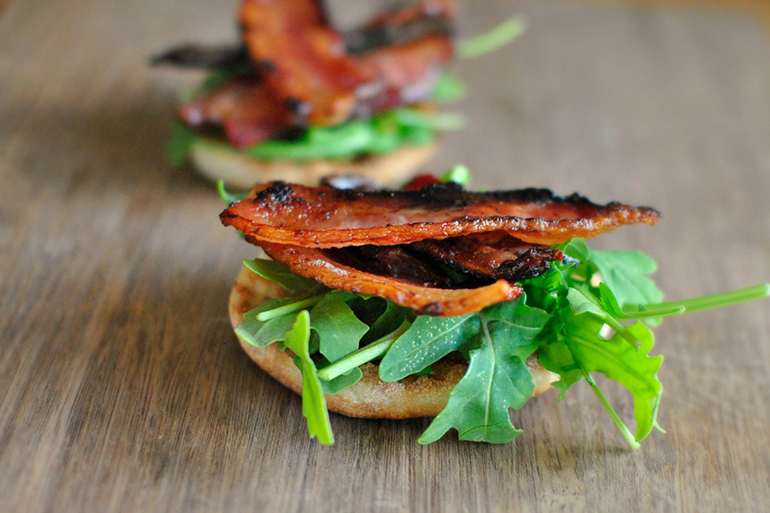 Top with a few strips of crispy bacon.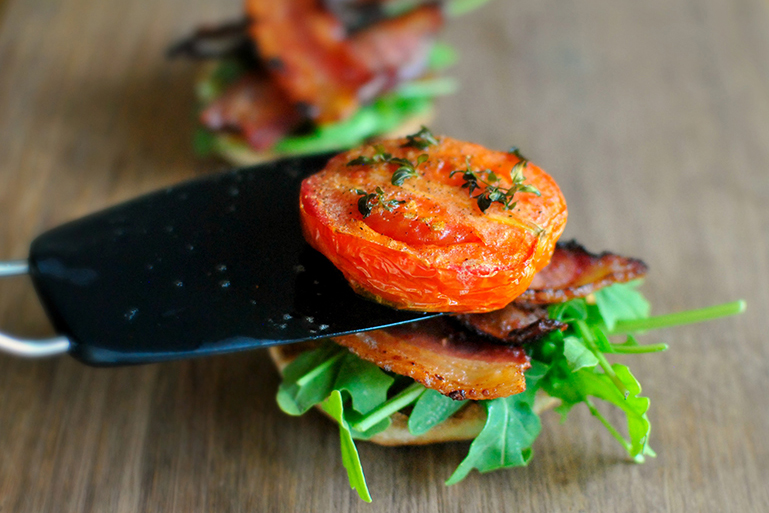 And then lay down the oven-roasted tomato. In Riley's recipe, she stacks two tomatoes, but mine were pretty thick so I just used one.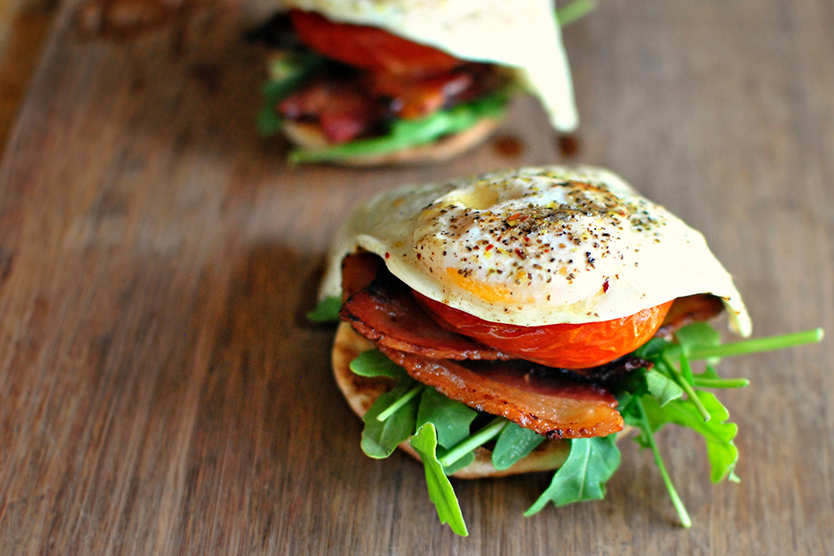 Top with the fried egg. You totally see where this is going, right?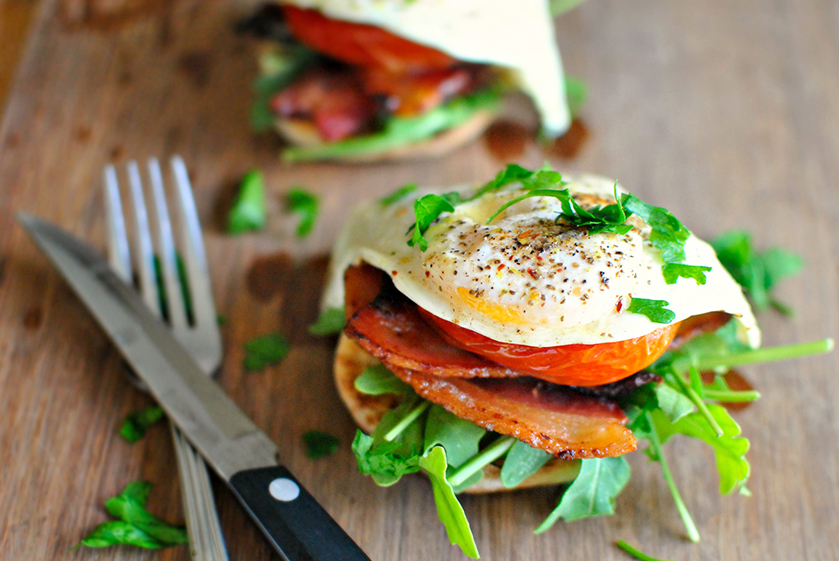 Sprinkle with a little chopped fresh parsley leaves, grab your fork and knife, and dig in. The flavors work so well with one another. The peppery arugula mixed with the sweet roasted tomato and the creamy, buttery egg yolk that beautifully cascades down the whole majestic breakfast stack as you cut into it … it's absolutely delectable.
Can you tell I love this? It's a stick-to-your-ribs kind of breakfast and you will no doubt want to lick your plate afterwards. I may or may not have. I'll never tell.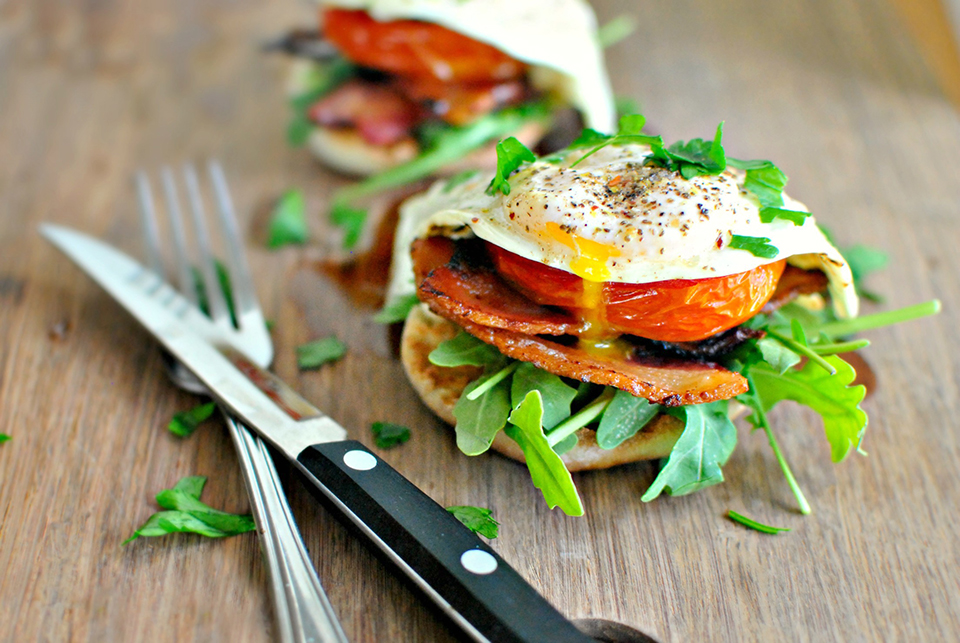 Thank you Riley for this simple, rustic and hearty breakfast. This recipe is a definitely a keeper and will no doubt be a staple in our home.
You guys go on now—roast those tomatoes and start cooking some bacon because I see breakfast BLTs in your future! While you're at it, stop by Riley's blog, My Daily Morsel and feast your eyes on all the deliciousness she's serving up. FYI: I spotted fried cherry pies!
Printable Recipe
See post on Riley - My Daily Morsel's site!
Description
Toasty English muffins topped with oven-roasted tomatoes, bacon and a fried egg.
Ingredients
4 whole Roma Tomatoes, Cut In Half Lengthwise
1 Tablespoon Olive Oil
1 teaspoon Chopped Thyme Leaves
1 teaspoon Kosher Salt
½ teaspoons Freshly Ground Black Pepper
6 slices Thick-cut Bacon, Cut In Half Crosswise
4 whole Eggs
2 whole English Muffins, Split And Toasted
1 cup Baby Arugula Leaves
2 Tablespoons Chopped Flat Leaf Parsley
Preparation Instructions
1. Preheat the oven to 400°F. Arrange the tomatoes, cut side up, on a large rimmed baking sheet. Drizzle with the olive oil, sprinkle with the thyme, and season with 1/2 teaspoon of salt and 1/4 teaspoon of pepper. Roast for 25 to 30 minutes, until the tomatoes are very tender and shrunken. Remove pan from oven and set aside.
2. Place a medium skillet over medium-high heat. Add the bacon and cook for about 6 minutes, until golden brown and crispy on both sides. Transfer the bacon to paper towels to drain, reserving the bacon grease.
3. Heat 2 teaspoons of bacon grease in a medium skillet over medium heat. Crack 2 of the eggs into the pan, season with salt and pepper, and cook to desired doneness, anywhere from 2 to 5 minutes. Remove cooked egg to a plate. Cook the remaining eggs in another 2 teaspoons of bacon grease.
4. To assemble, place a half of a toasted English muffin on 4 plates. Top each with some arugula, three slices of bacon, two pieces of roasted tomato and a fried egg. Sprinkle the parsley over the top and serve.


_______________________________________
Laurie is the force behind Simply Scratch, a blog that documents her efforts to find and create recipes that are made simply from scratch. (We think it's sweet that her mother-in-law helped her set up her blog and get started.) We love her recipes; they're not just tried and true, but they look gorgeous as well. Check out her blog and you'll become a fan too.