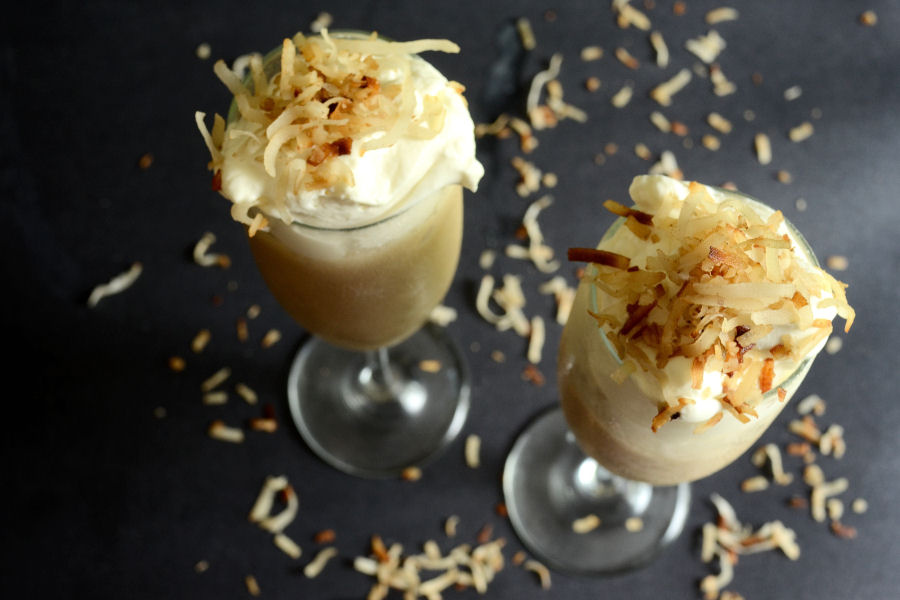 Let's all take a moment of silence and respect for whoever first invented iced coffee. It's about the best summertime treat (root beer floats are a close second). In fact, it's one of my favorite drinks any time of the year.
Today's recipe—Frozen Thai Iced Coffee—-is brought to us by Stephanie, adapted from King Arthur Flour. It's an indulgent treat, complete with sweetened condensed milk, toasted coconut, and heavy cream. Oh yes.
Now, before you get all up on your high horse and complain, "That isn't REAL Thai Iced Coffee," let me make a concession. This is more of a Thai-inspired or, perhaps more accurately, Vietnamese-inspired iced coffee. Erika informed me that authentic Thai iced coffee is typically made with cardamom-infused coffee and evaporated milk instead of sweetened condensed. 
That sounds lovely, and I may have to try it sometime. But if you're looking for a straight-up frozen coffee, this is an excellent recipe to try. Let me show you how to make it!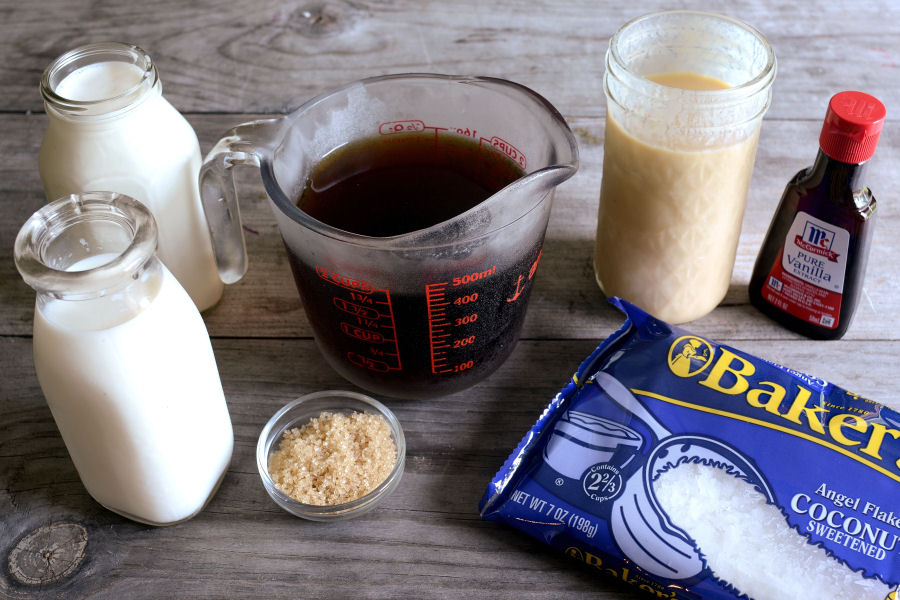 Here's what you'll need: strong coffee (I cold-brewed mine), sweetened condensed milk (I made mine from scratch), milk, vanilla, heavy cream, sugar (I used demerara), and coconut flakes.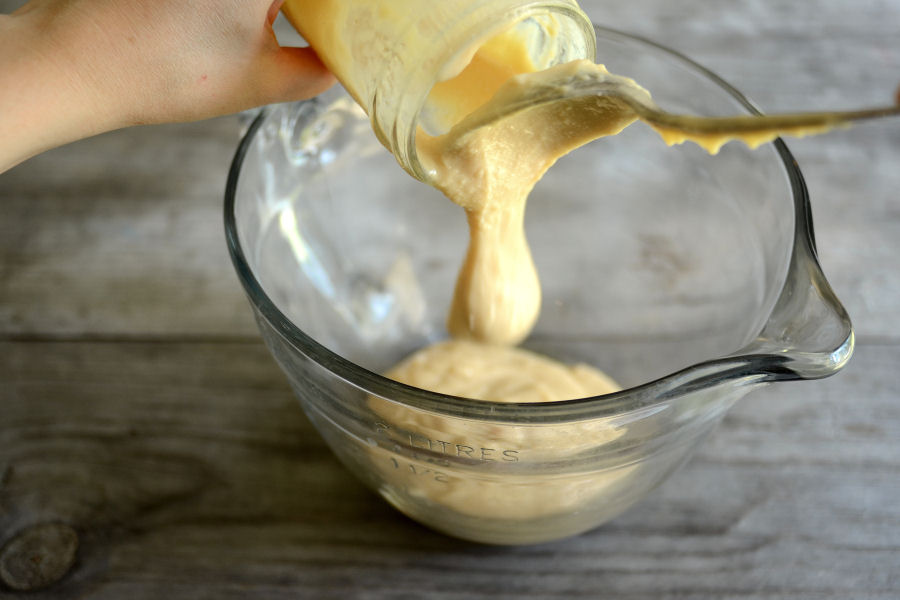 Scoop the sweetened condensed milk into a large bowl.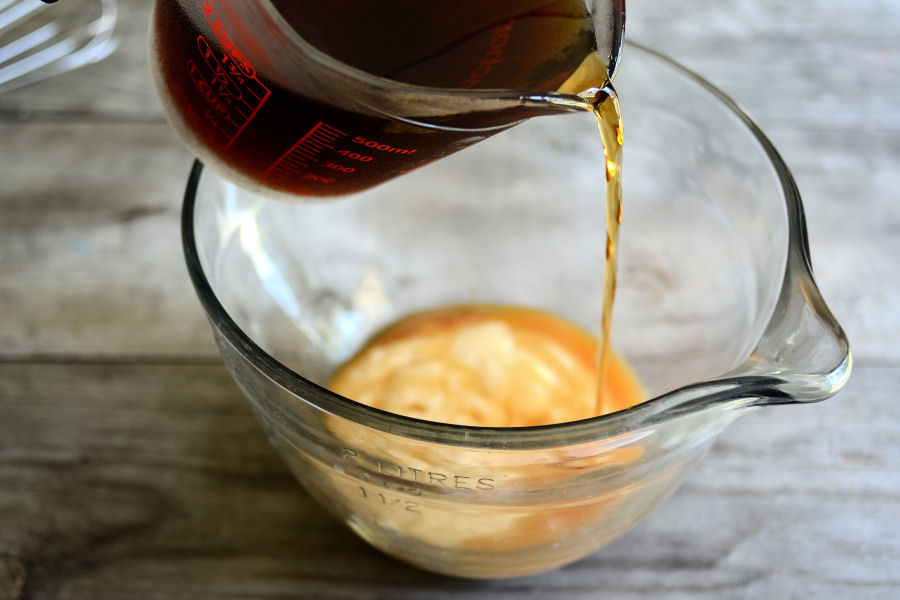 Pour in the coffee …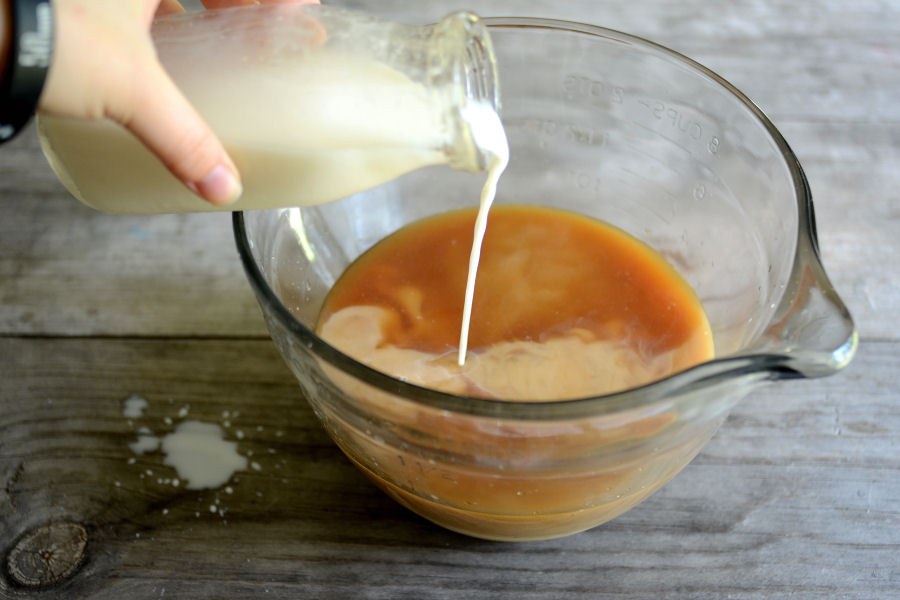 The milk …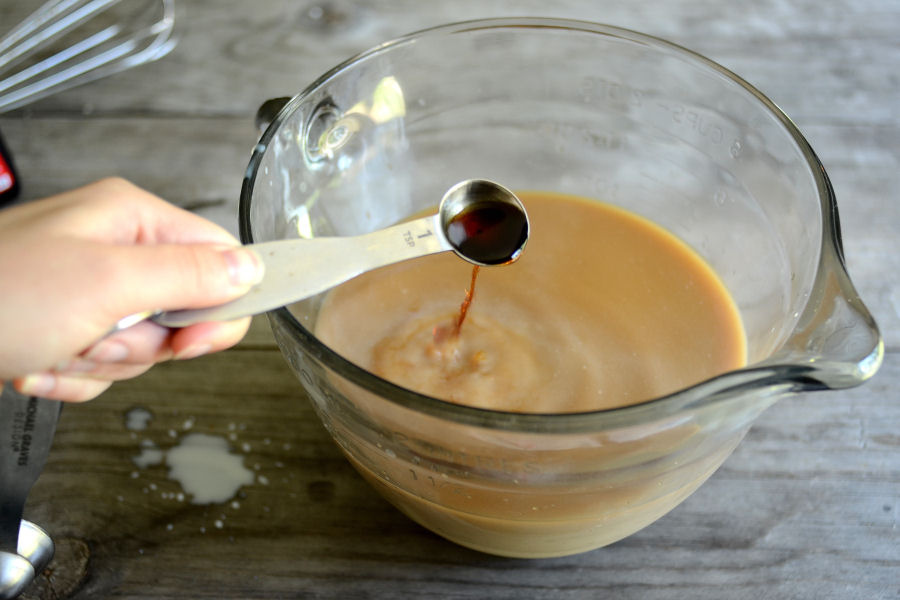 And the vanilla extract.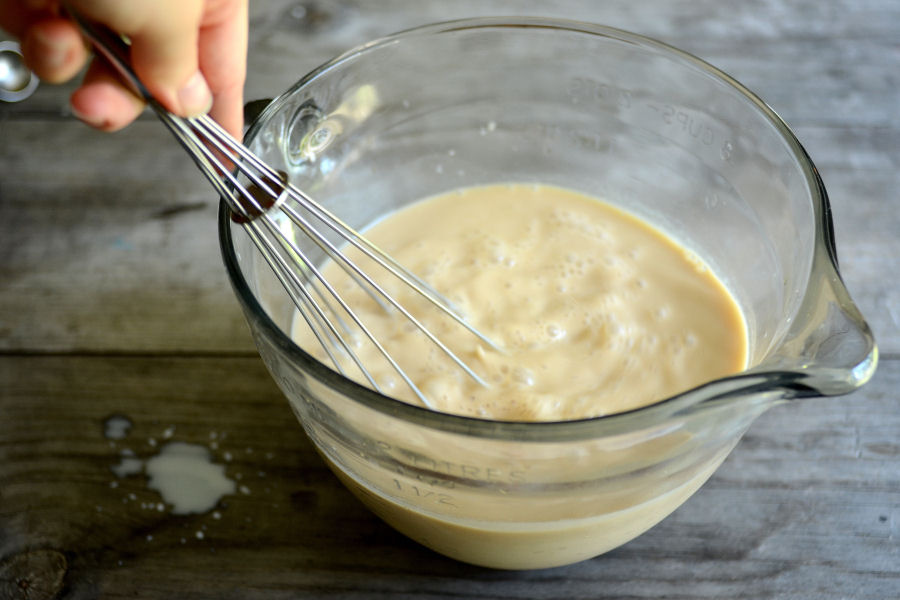 Whisk it all together until it's nice and smooth. If you used hot coffee, you'll need to chill this mixture in the refrigerator for 8 hours.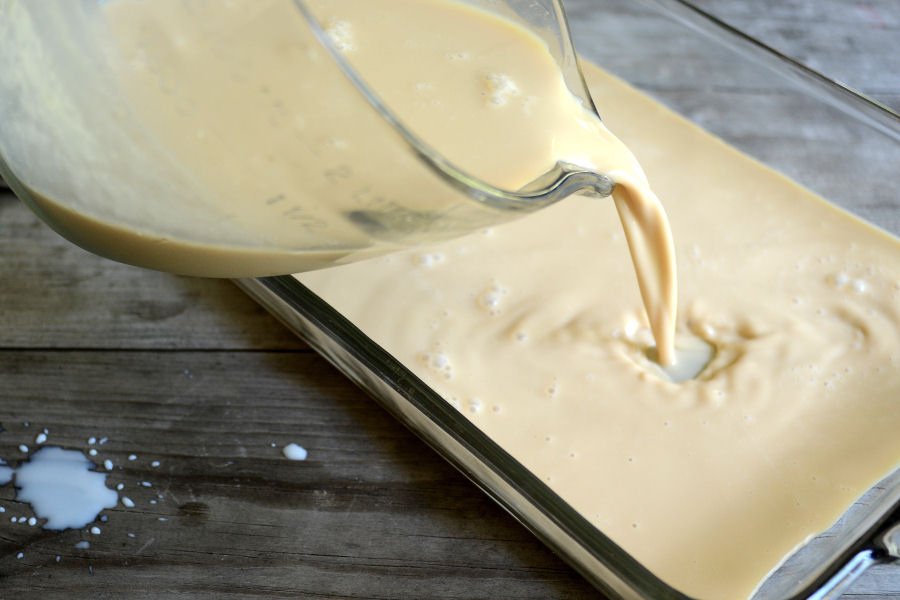 Pour into a shallow pan (I used a 13×9-inch glass dish) and place in the freezer until solid, about 4 hours.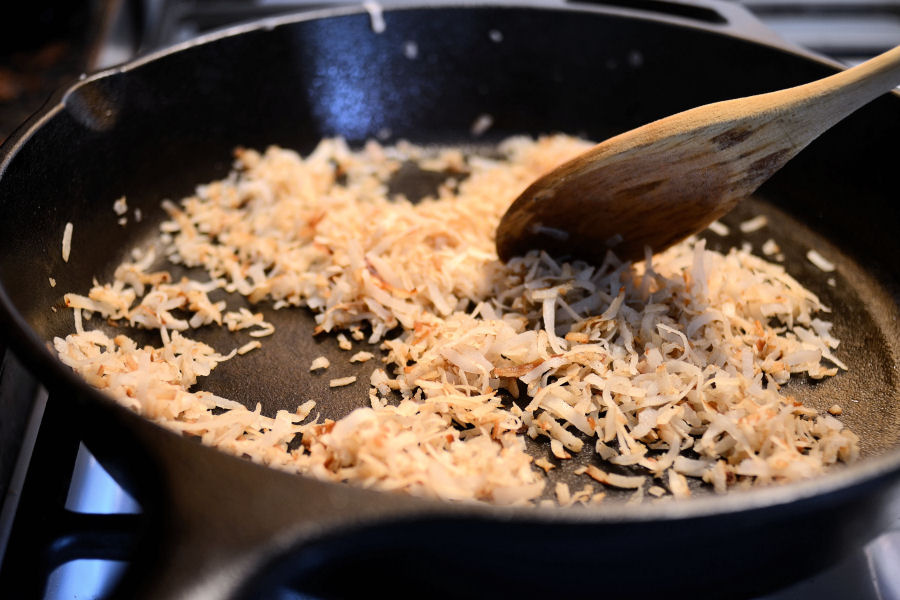 Meanwhile, get your coconut nice and toasted. You can do this in the oven as well. I just prefer not having to preheat the oven.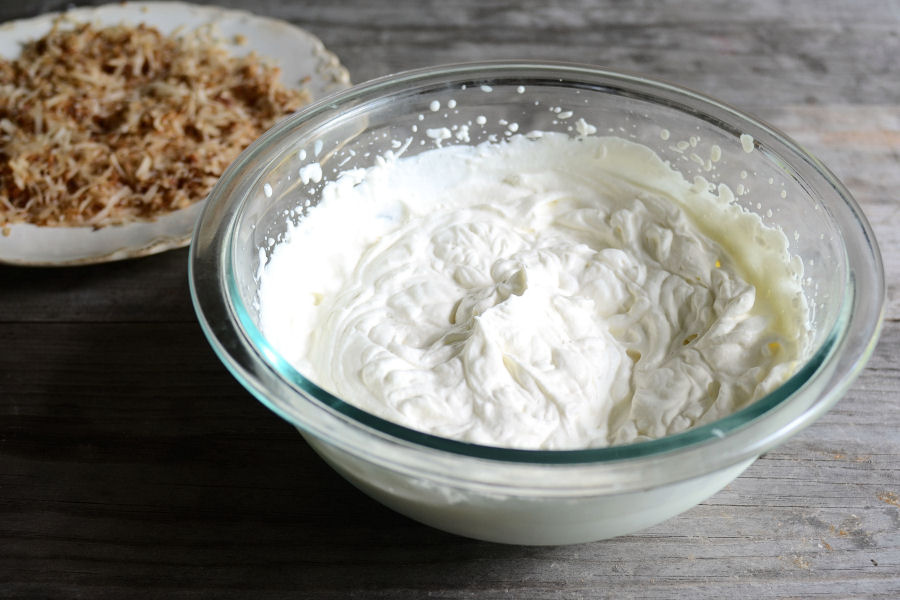 Whip the cream with the sugar.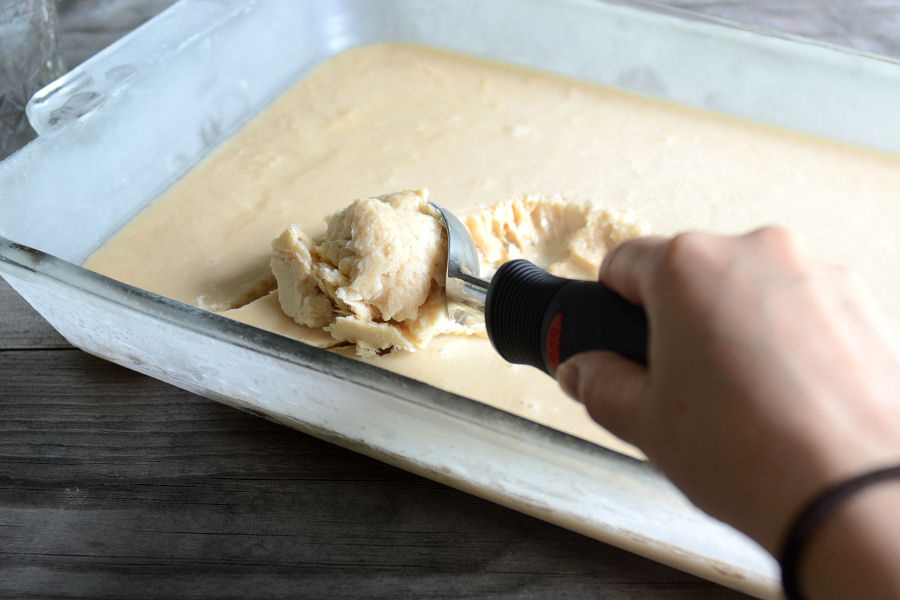 Once the coffee mixture is solid, it's ready to serve!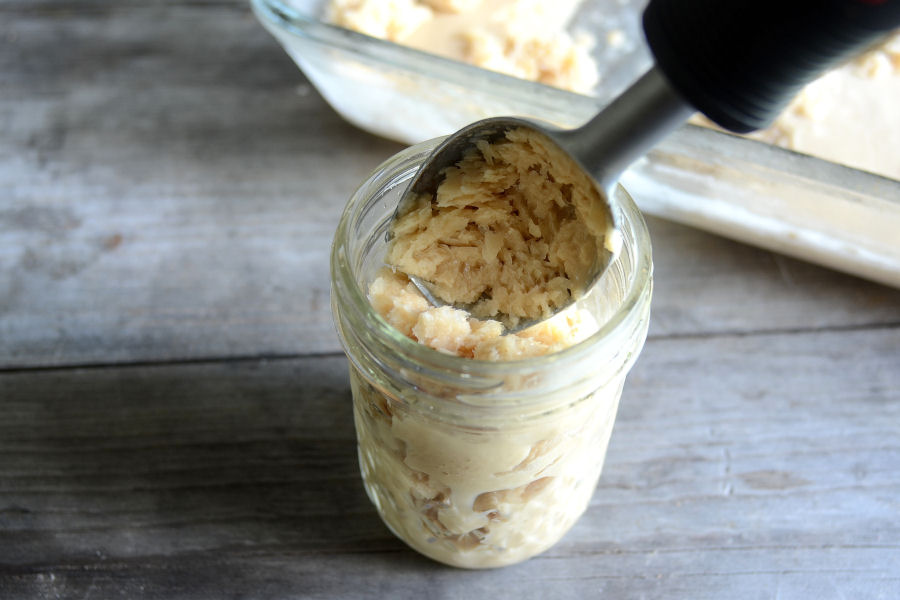 Scoop some into a cup.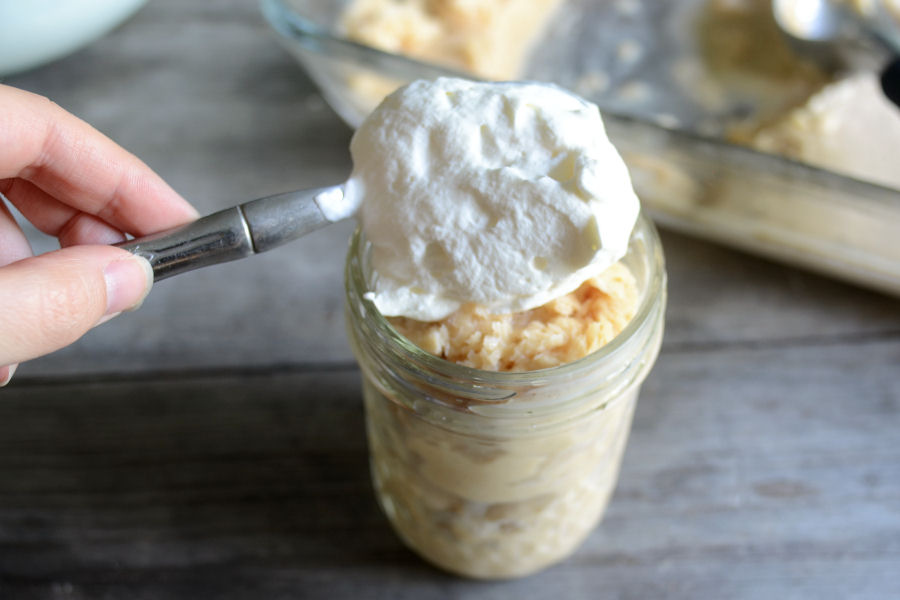 Top with whipped cream.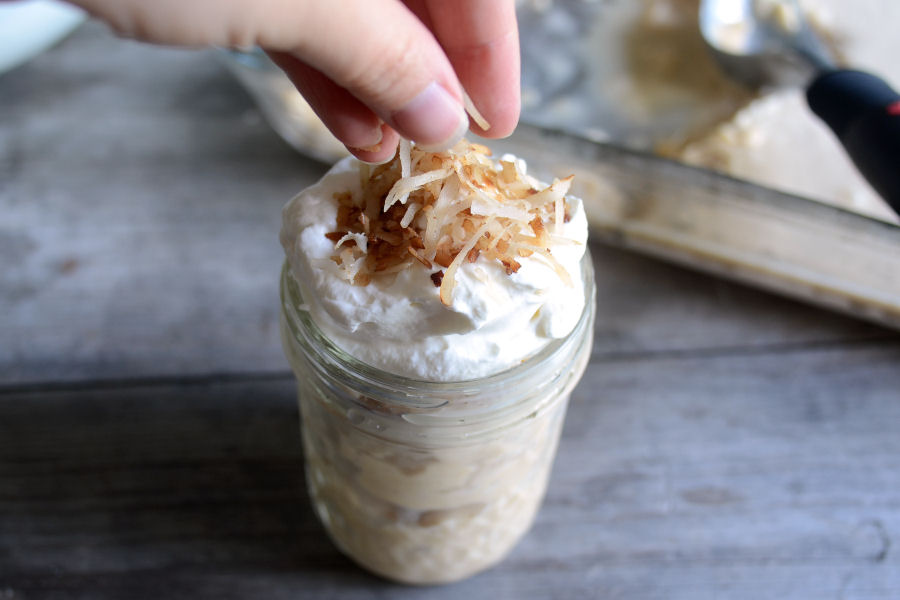 Finish off with a sprinkle of toasted coconut.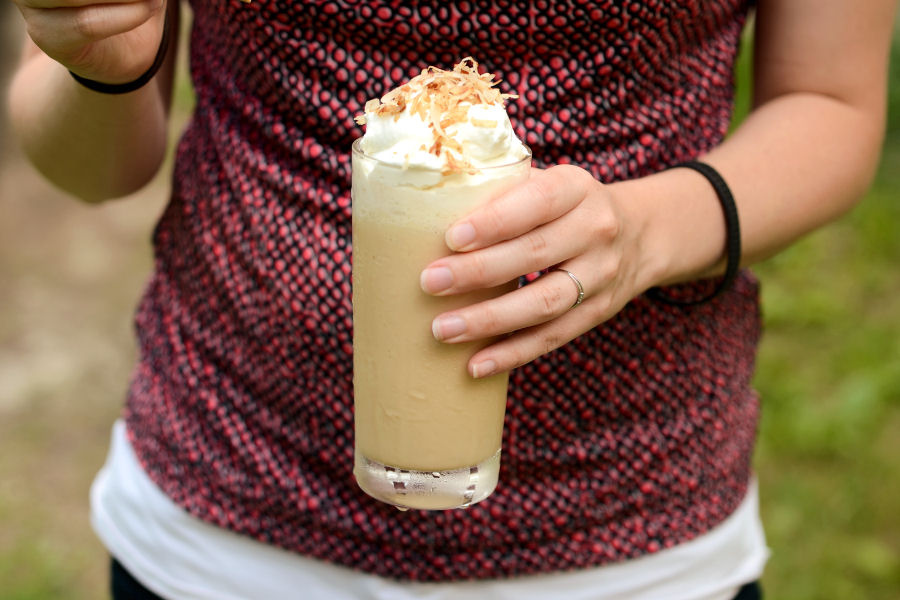 Now go and enjoy!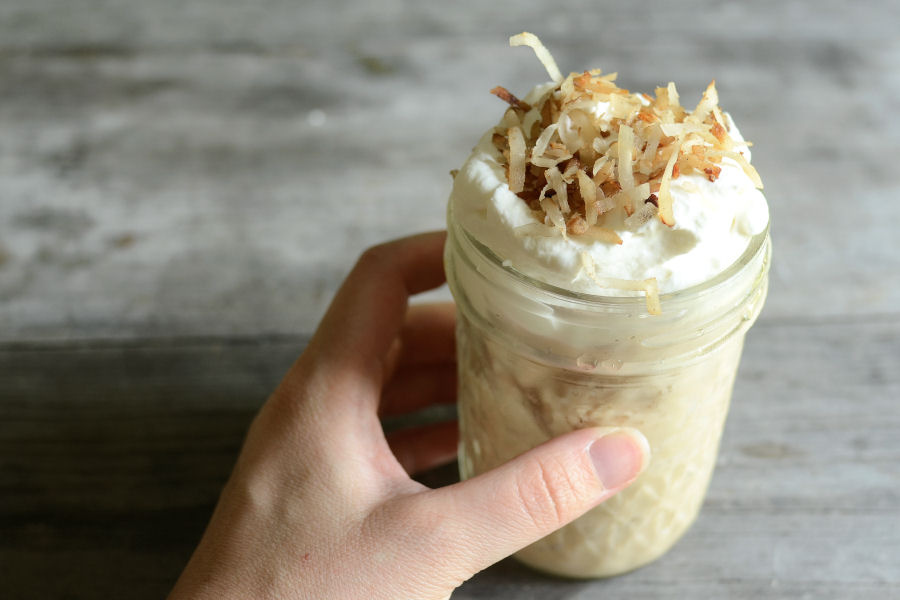 Thank you so much, Stephanie, for sharing this amazing drink with us! Make sure you check out her blog, Girl Versus Dough. Her recipes have me salivating, especially this Thai Shrimp Fried Rice.
Printable Recipe
See post on Stephanie | Girl Versus Dough's site!
Description
Thai iced coffee turned into a frozen drink of wonderfulness.
Ingredients
2 cups Strong Hot Coffee
1 can (14 Oz. Size) Sweetened Condensed Milk
1 cup Milk, 2-Percent Or Whole Milk
1 teaspoon Vanilla
1 cup Heavy Whipping Cream
1 Tablespoon Granulated Sugar
½ cups Sweetened Coconut Flakes
Preparation Instructions
In a large bowl or heatproof pitcher, stir hot coffee, condensed milk, milk and vanilla. Cover and chill at least 8 hours or overnight.
Pour chilled mixture into a shallow pan (I used a 13-by-9-inch baking pan). Freeze until solid, about 4 hours.
Meanwhile, make the whipped cream: Beat cream and sugar on high speed until stiff peaks form, about 2 to 3 minutes. Chill until ready to use.
Toast the coconut: Heat oven to 350ºF. Spread coconut flakes on a baking sheet; toast in oven, stirring occasionally, until golden brown, about 7 to 10 minutes.
Scoop frozen coffee mixture into serving glasses. Top with whipped cream and toasted coconut.
Adapted from King Arthur Flour.


_______________________________________
Newly-married Erica Kastner shares her wonderful recipes and amazing food photography on her blog, Buttered Side Up. She also writes about crafts and posts more of her beautiful photography in her personal blog, Simple Days. There really isn't much that this amazing young lady can't do, and we're thrilled she does some of it here.