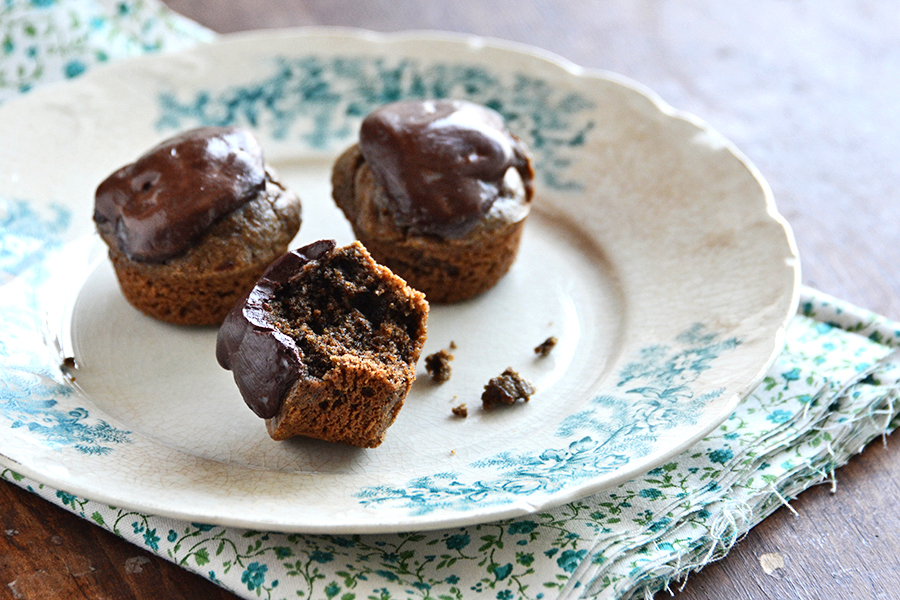 Some days a girl just needs a little something chocolaty. And most days a girl needs coffee. Put the two together into one sweet treat like this and now you're really talking. The fact that this treat is pretty healthy just sweetens the deal (pun intended).
When I saw Tasty Kitchen member Michelle's recipe for Espresso Mini Muffins with Chocolate Ganache, I was intrigued. And if I'm being honest, by intrigued I mean practically drooling and dying to make them first chance I got, which, incidentally, happened to be for breakfast. I don't feel guilty though; these are legitimate muffins, not cupcakes masquerading as muffins (they are grain-free and refined-sugar-free, to name a couple of their perks!). The biggest perk of all is that I get to eat chocolate for breakfast and not feel bad about it.
But if you decide to make them for dessert I won't tell—they're good like that too. Ok, and while I'm at it, they'd make a happy snacker out of just about anyone.
To get started, get out your ingredients.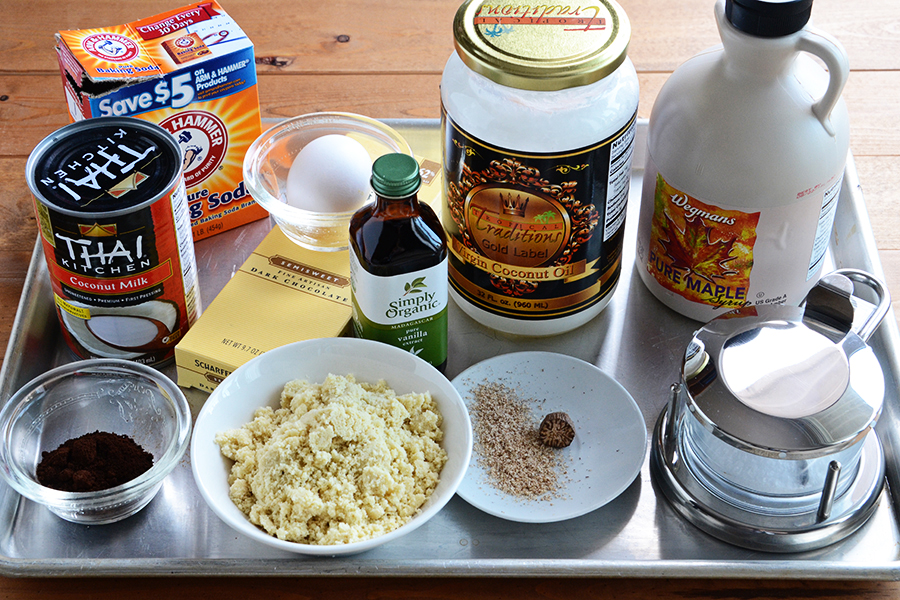 You'll need: coconut milk, baking soda, dark chocolate, an egg, vanilla extract, coconut oil, maple syrup, espresso powder, almond meal, nutmeg, and salt.
You are just 11 ingredients away from chocolate-coffee bliss.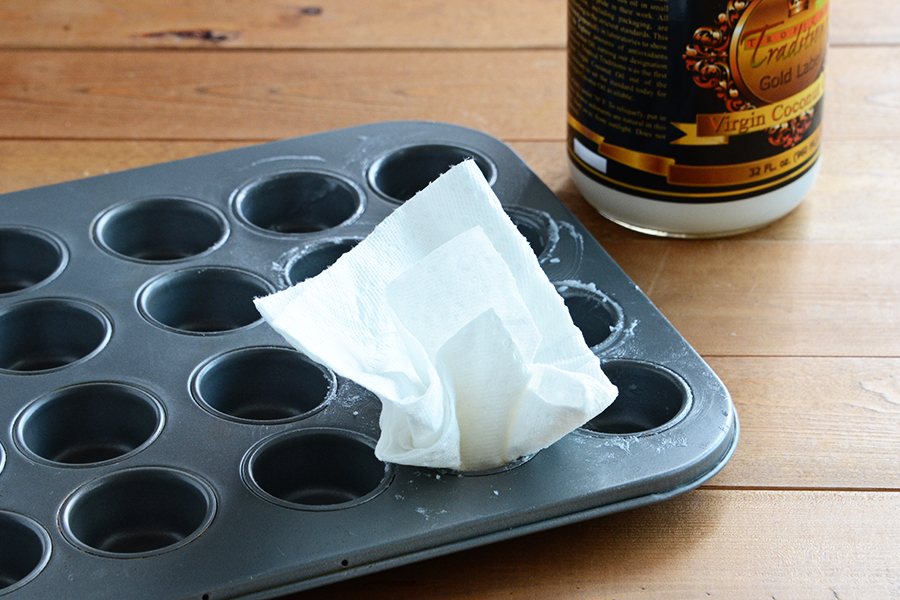 Generously grease a muffin tray with coconut oil. Love the paper towel method, but a pastry brush works well too. And if I'm feeling really crazy, sometimes I'll just use my fingers. Whatever works, right?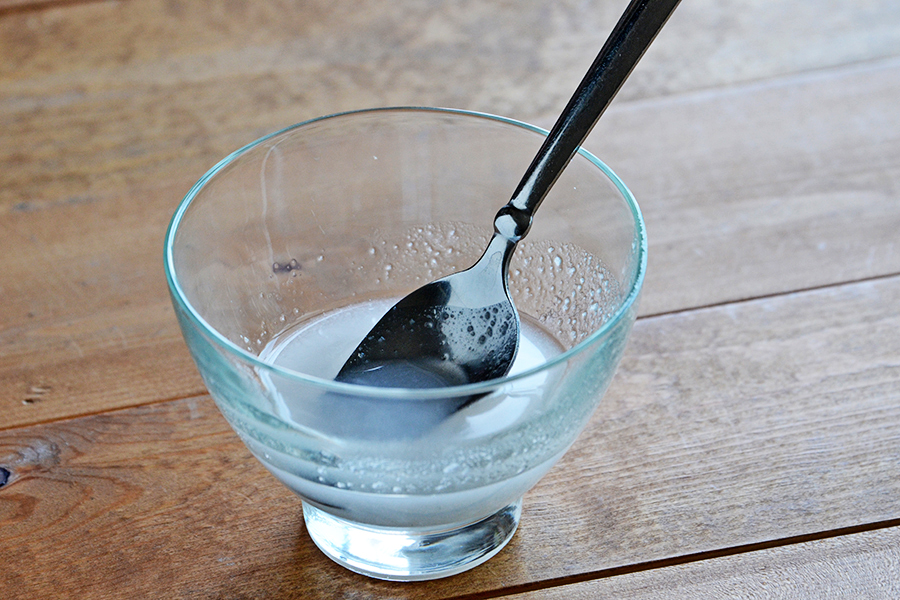 Depending on the temperature of your kitchen, your coconut oil might already be softened. Mine wasn't, so I softened it briefly in the microwave, trying not to melt it fully (literally just a couple seconds and then a good stir).
Part of what I love about this recipe (in addition to the fact that it's incredibly delicious) is the fact that it whips up in just a couple minutes right in the food processor.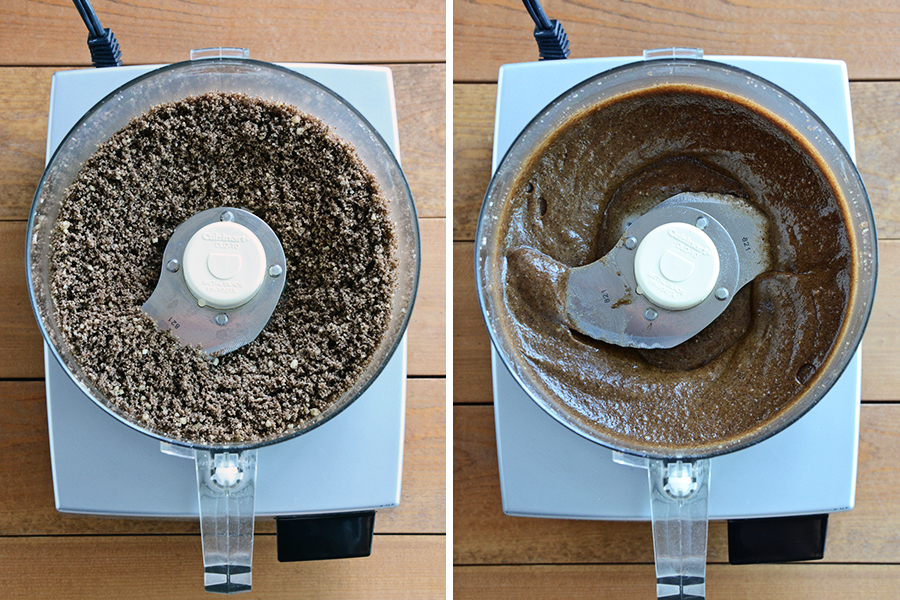 First pulse together the dry ingredients to combine: almond meal, espresso powder, baking soda, nutmeg, and salt. Don't over-process it; the mixture should look like wet sand. Next add the egg, coconut oil, maple syrup, and vanilla and process until smooth.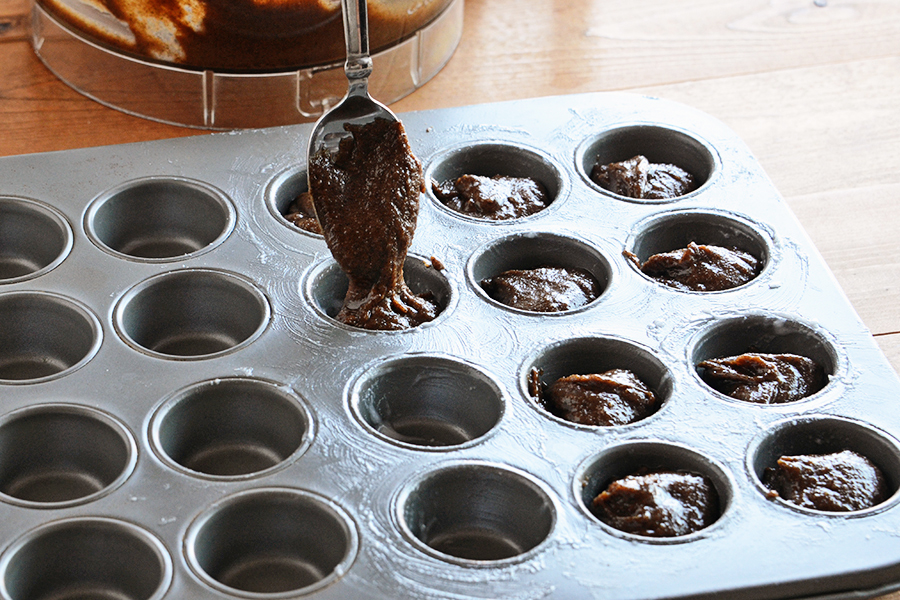 Spoon the batter into the prepared muffin tray. It'll be thick, almost like brownie batter. You should get around 12 mini muffins; I think I actually could have gotten a couple more. But I might have licked the bowl.
Cook 'em up! Be careful not to overcook them so they don't dry out. Mine took ever-so-slightly longer than the recommended time, about 9 to 10 minutes instead of 8 to 9. Use the toothpick test to see if they're done!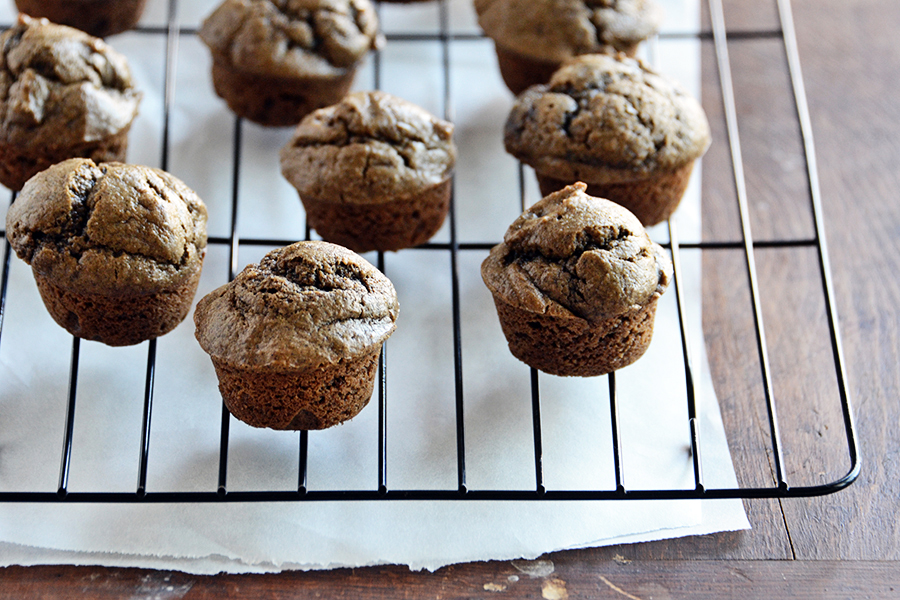 They should come right out of the tray, but if they don't, let them cool a couple minutes in the tray and then transfer them to a wire rack to finish cooling.
Now it's time to whip up a quick little ganache. It's just 2 ingredients.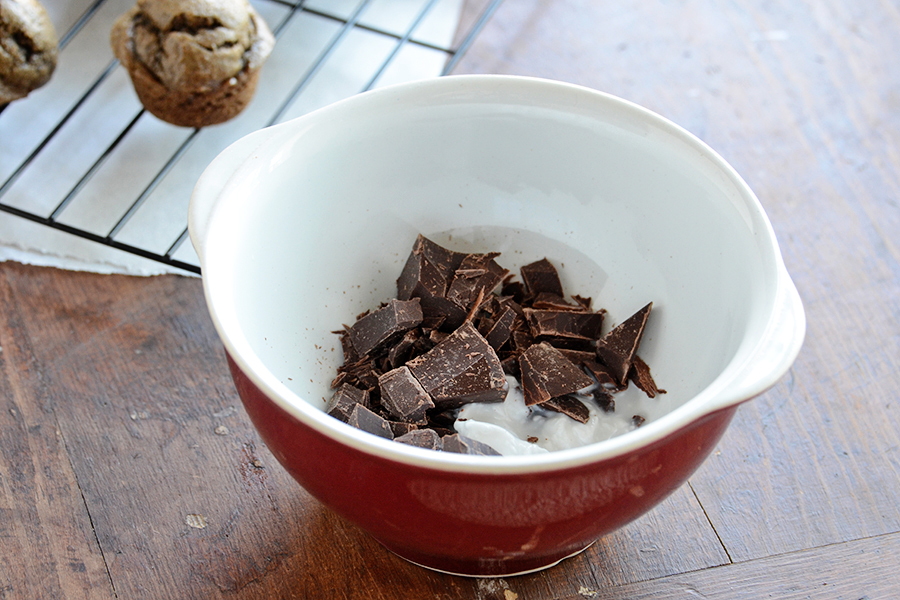 Dark chocolate and coconut milk! I used 62% cacao, but by all means go darker if you like. I'm a big fan of the 70% too.
You can either melt it in the microwave or on a double boiler.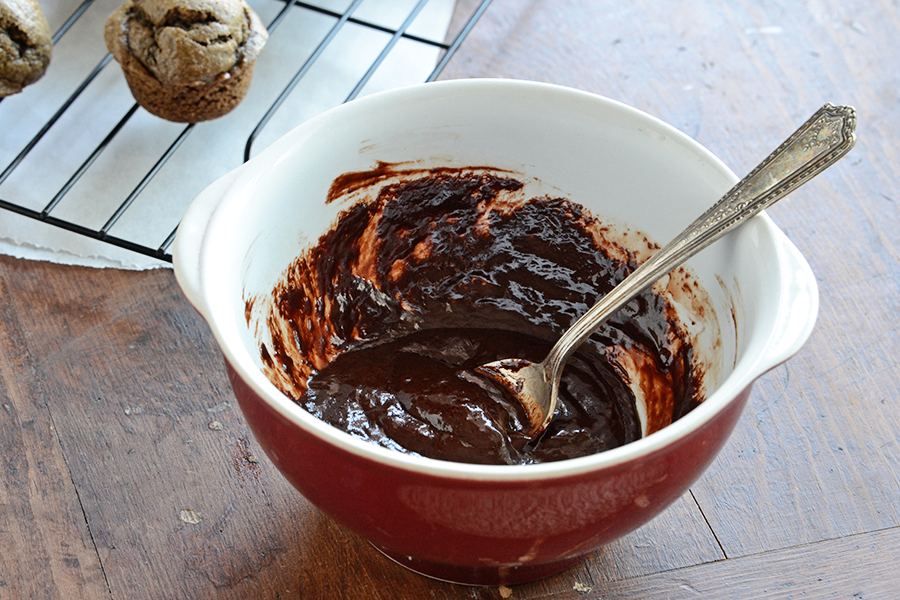 And here it is melted together.
The recipe didn't say what kind of coconut milk to use, so I used full-fat canned coconut milk because that's what I keep in my pantry. My ganache was super thick and looked quite a bit different from Michelle's ganache, so she might have used light coconut milk or even the coconut milk from the carton. I'm not sure, but either way, it was delicious this way—and hers looks delicious too!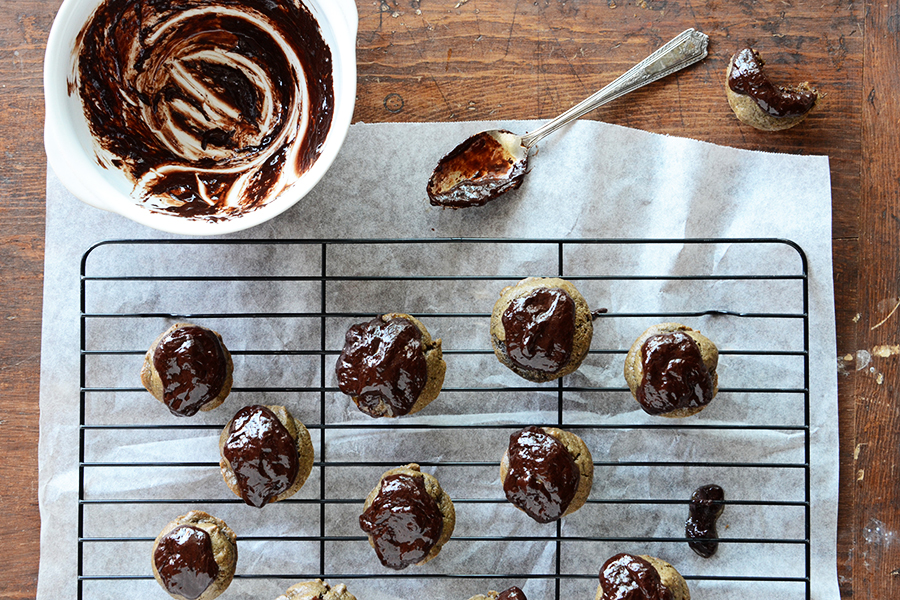 Spoon the ganache on top of the muffins. I had enough for a thick layer on each.
And that's it! You can dive into them now (recommended drink: an espresso, of course), or enjoy them later. I like to refrigerate them if I'm saving them for later because the ganache sets nicely into a truffle-like consistency. And the muffins themselves are incredible—they're not too heavy and they have a nice moist crumb, almost like a brownie but not as dense. Are you convinced yet?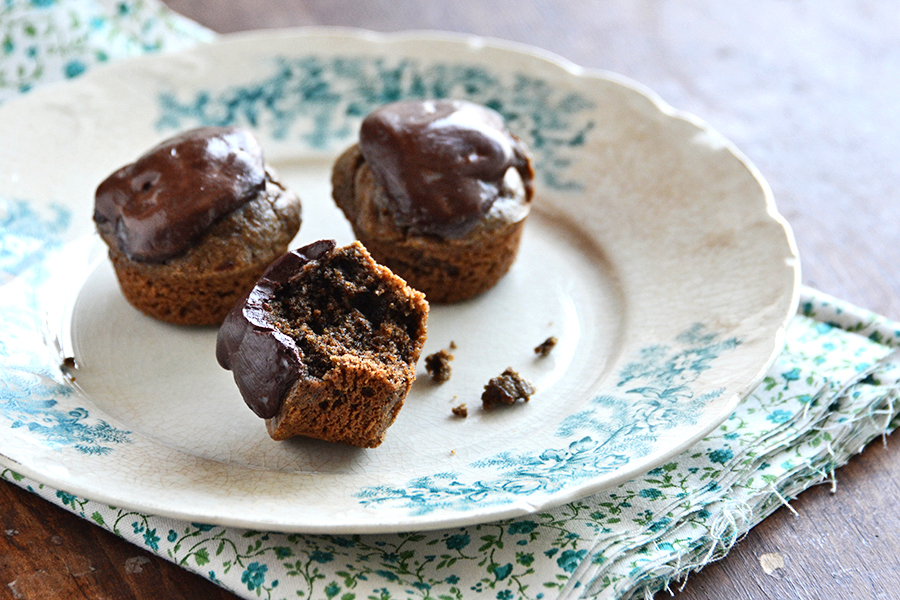 Thanks to Michelle for a fantastic recipe! Be sure to check out The Lucky Penny Blog for more of her delicious creations.
Printable Recipe
See post on The Lucky Penny Blog's site!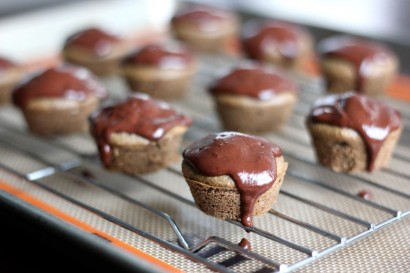 Description
Delicious gluten and grain-free espresso mini muffins topped with chocolate ganache.
Ingredients
FOR THE MUFFINS:
¾ cups Almond Meal Or Almond Flour
1 Tablespoon Ground Espresso Beans
¼ teaspoons Baking Soda
¼ teaspoons Ground Nutmeg
1 pinch Salt
1 whole Egg
2 Tablespoons Coconut Oil
2 Tablespoons Maple Syrup
½ teaspoons Vanilla
FOR THE GANACHE:
2 ounces, fluid Dark Chocolate
2 Tablespoons Coconut Milk
Preparation Instructions
Preheat oven to 350ºF. Grease a mini muffin tin well with coconut oil or greasing method of your choice.
In a food processor, combine all the dry ingredients for the muffins: almond meal, ground espresso beans, baking soda, nutmeg, and salt. Pulse to combine.
Add in the wet ingredients for the muffins: egg, coconut oil, maple syrup, and vanilla. Mix on high until everything is nice and smooth.
Fill greased muffin tins 3/4 of the way full. You should have just enough to make 12, if you really scrape the bowl clean.
Bake for 8-9 minutes until a toothpick comes out clean. Do not over bake!
Allow muffins to cool.
Make the ganache. In a microwave safe bowl, combine the coconut milk and chocolate, microwave for 30 seconds, stir, microwave for 15 more seconds if it is not melted. Be careful not to burn it.
Top muffins with desired amount of ganache. Enjoy!


_______________________________________
Faith Gorsky is the writer, recipe developer, photographer, and food stylist behind the blog An Edible Mosaic. She lives in Upstate New York and loves to travel, especially to places steeped in rich culture and history. She also enjoys reading, vintage shopping, watching movies, and is enamored with ancient cultures. She just released her first cookbook, "An Edible Mosaic: Middle Eastern Fare with Extraordinary Flair" (Tuttle Publishing), a collection of authentic Middle Eastern recipes handed down to her from her husband's family.