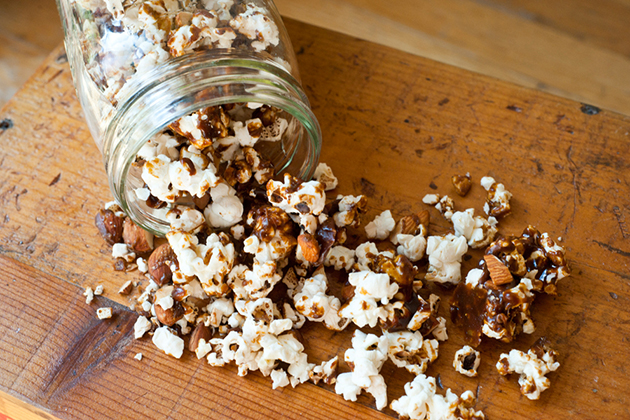 'Tis the season for this addictive Gingerbread Popcorn recipe by Tasty Kitchen member Faith. The almonds and popcorn and sweet crunchy toppings make this such a fun party food for the holidays.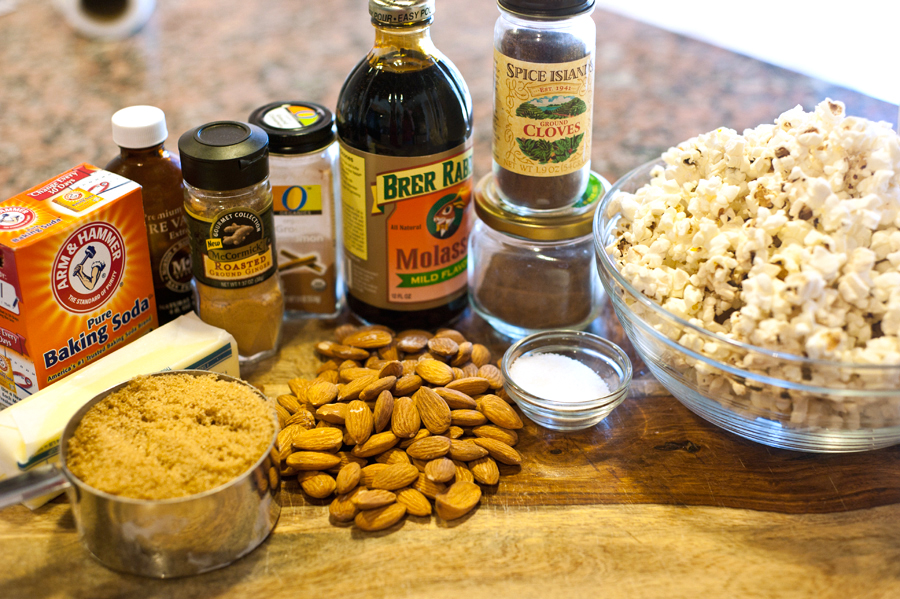 To make it you will need: air popped popcorn, almonds, baking soda, cinnamon, ginger, nutmeg, cloves, butter, brown sugar, molasses, water, salt and vanilla extract.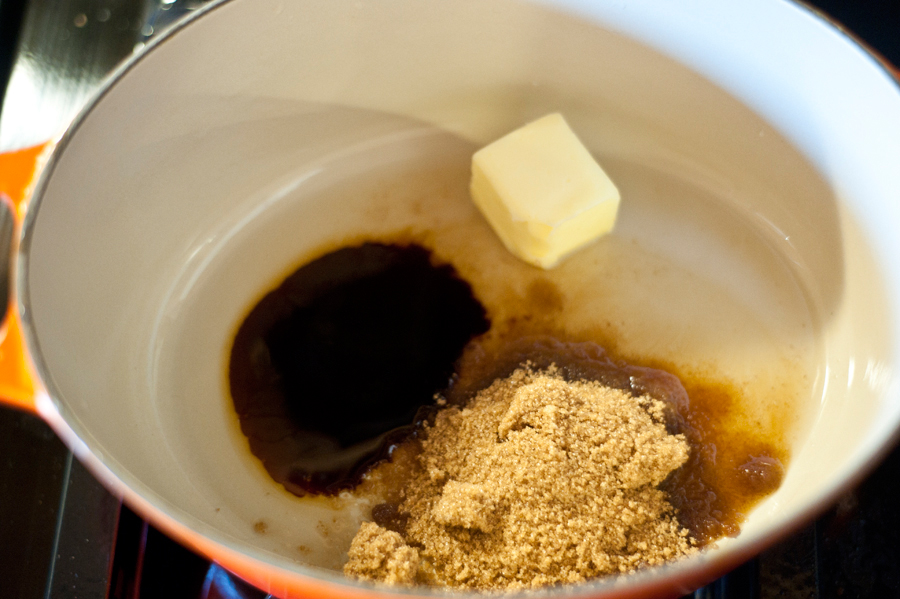 Get your luscious topping going in a saucepan by combining the brown sugar, butter, molasses, and water.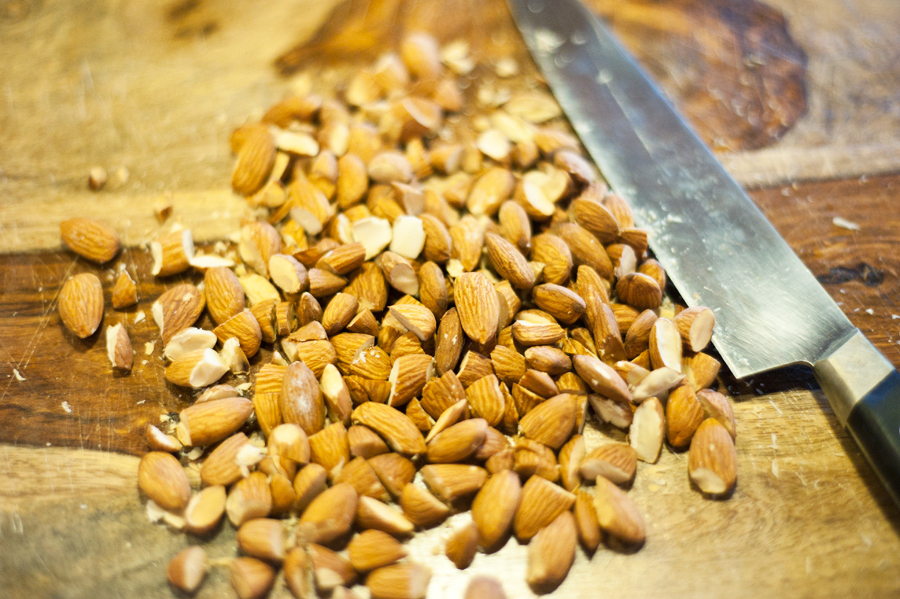 Chop your almonds in various shapes and sizes. You could also use pre-chopped almonds or even slivered almonds.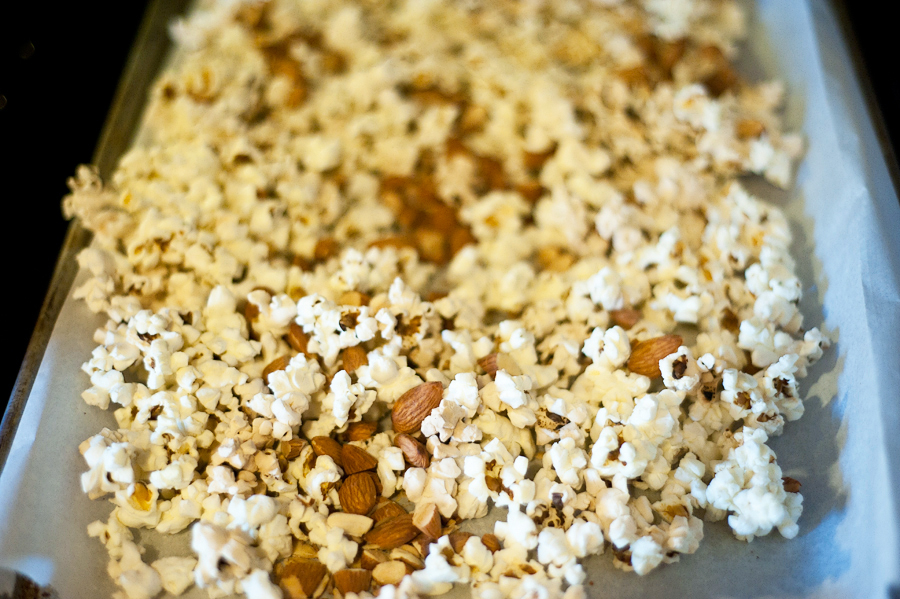 Combine your popcorn and almonds on a tray lined with parchment.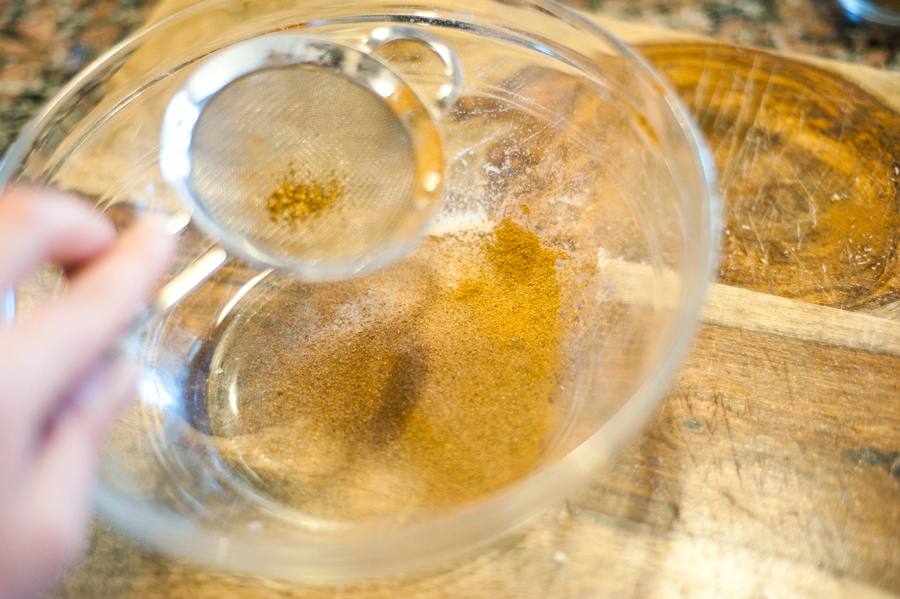 Then sift together your baking soda, spices and salt.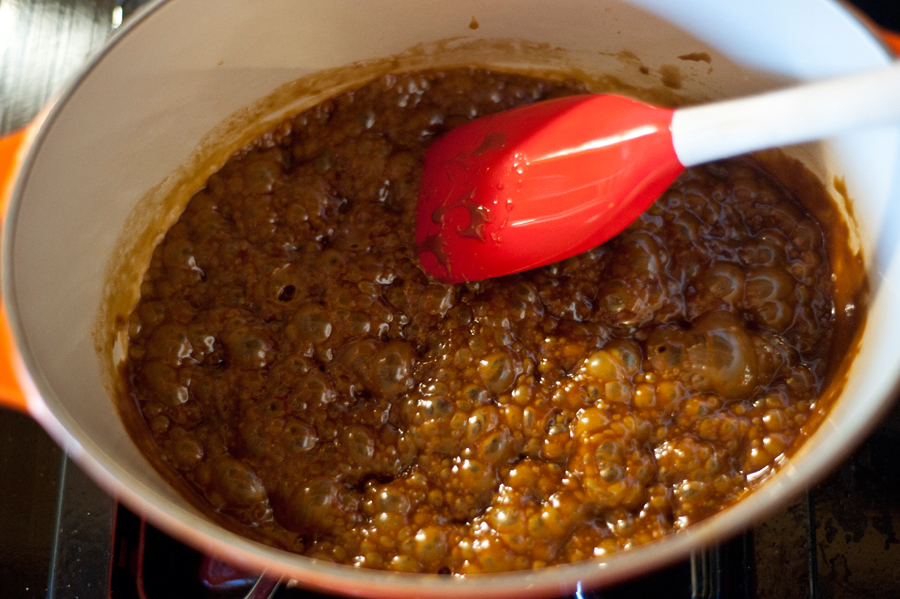 As it cooks, the mixture in your pot will start to darken and thicken when it is ready, so you'll want to stir vigorously and watch the heat to make sure it doesn't burn.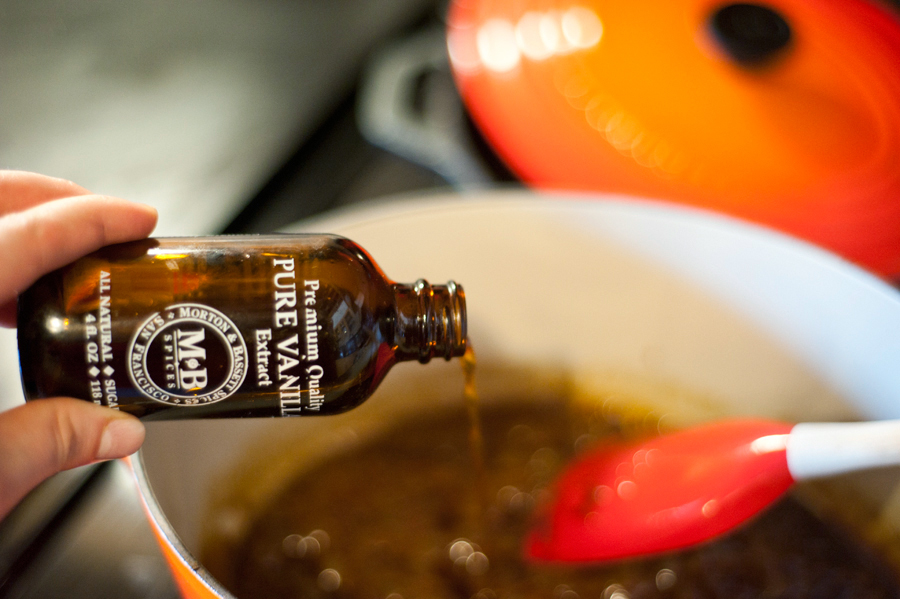 Turn off the heat and add the vanilla extract.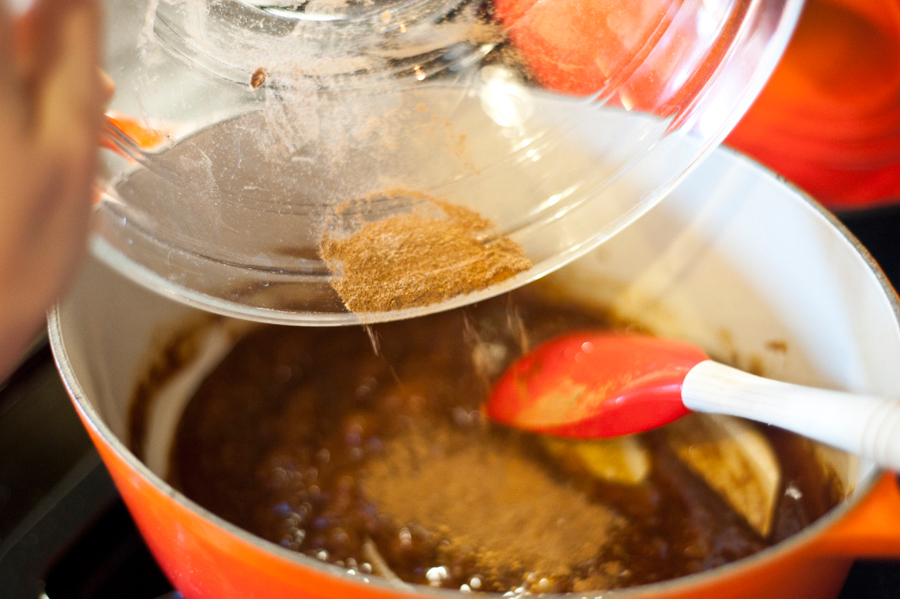 Then add your seasonings to the molasses mixture and stir well.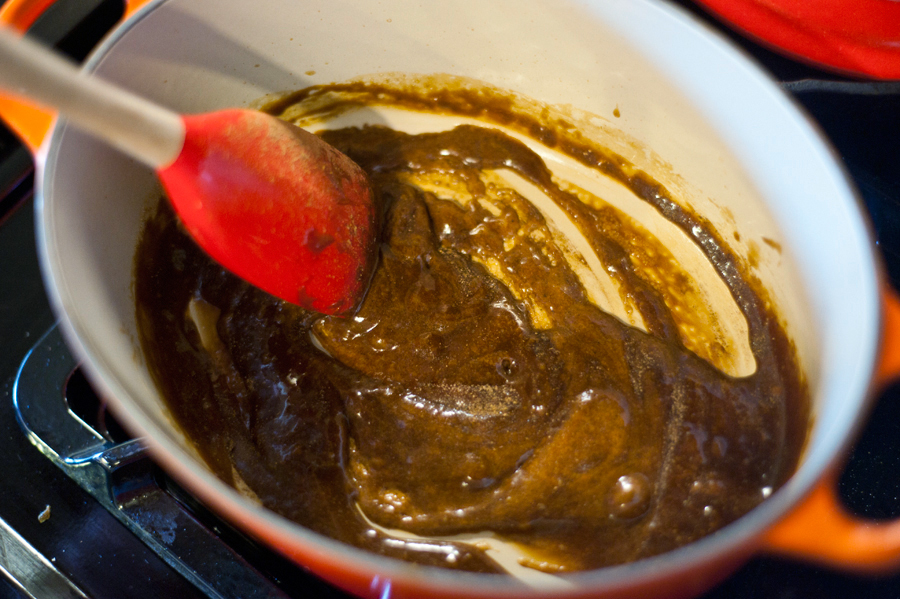 It will be creamy and thick and very hot so don't try to taste it yet!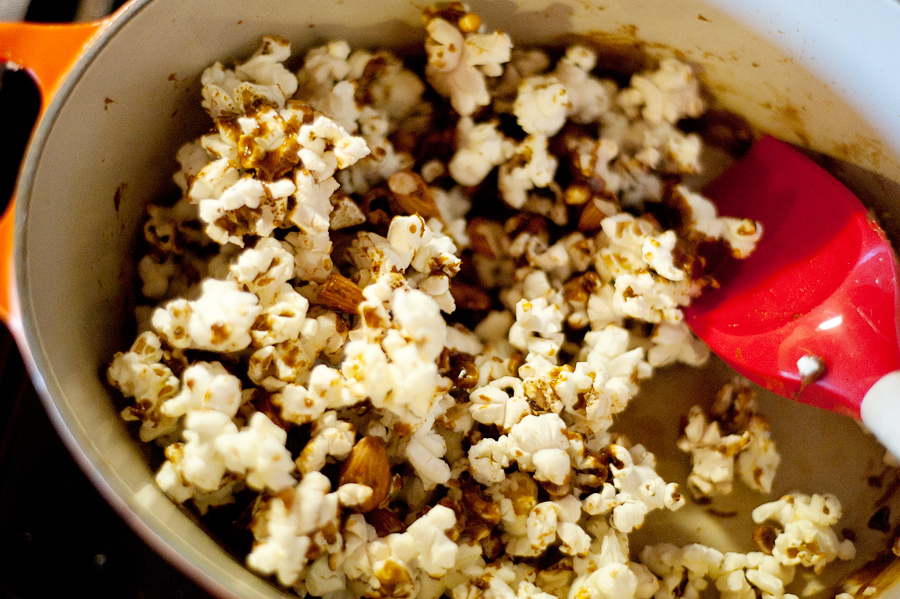 Now, either toss the popcorn in, or drizzle the sauce all over the sheet tray. Let it dry and harden, then break it up and store it in an air-tight container (or start eating it)!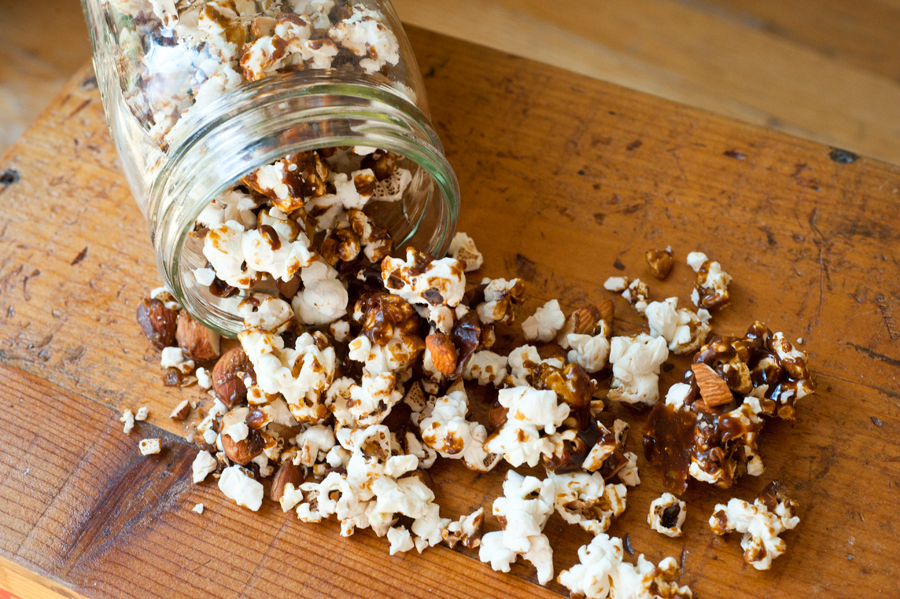 Thank you Faith for this delicious Gingerbread Popcorn recipe! Visit her website An Edible Mosaic for other delicious treats.
Printable Recipe
See post on Faith (An Edible Mosaic)'s site!
Description
The perfect last-minute holiday treat.
Ingredients
12 cups Air-popped Popcorn (for 12 Cups Of Popped You'll Need 1/2 Cup Of Popcorn Kernels)
1 cup Toasted Sliced Almonds
1 teaspoon Baking Soda
1 teaspoon Cinnamon
1 teaspoon Ginger
½ teaspoons Nutmeg
¼ teaspoons Cloves
½ cups Unsalted Butter
1 cup Light Brown Sugar, Lightly Packed
2 Tablespoons Molasses
1 Tablespoon Water
1 pinch Salt
1 teaspoon Pure Vanilla Extract
Preparation Instructions
Toss together the popped popcorn and nuts in a large bowl and set aside.
Line a large baking sheet with parchment paper or a Silpat liner and set aside.
Sift together the baking soda, cinnamon, ginger, nutmeg, and cloves in a small bowl and set aside.
Cook the butter, sugar, molasses, water, and salt in a medium-sized, thick-bottomed saucepan over medium heat until the temperature reaches 305ºF (hard crack stage), stirring occasionally. Then remove from heat. Carefully stir in the vanilla and baking soda/spice mix and then pour it over the popcorn/nut mixture.
Use 2 heat-safe rubber spatulas to toss the popcorn around to distribute the toffee throughout. Spread out the popcorn onto the prepared baking sheet. Let it cool and then break it apart. Store in an airtight container at room temperature.


_______________________________________
There's so much to say about Georgia, we don't know where to start. Leaving Wall Street for the French Culinary Institute, followed by a stint at the Gramercy Tavern and La Chassagnette in France, her passion for food and food traditions are evident and inspiring. Visit her site at Georgia Pellegrini, where you'll find more recipes, photos, learn all about her wonderful books Girl Hunter and Food Heroes, and enjoy her latest adventures.