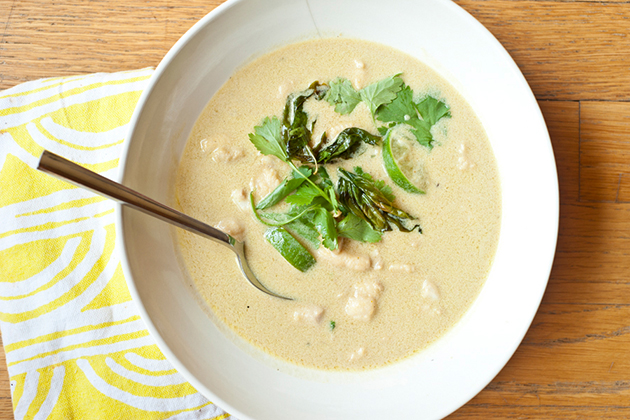 One of the things I love about Tasty Kitchen is that it encourages me to expand my coking repertoire. This Thai Fish Curry from Ena had so many of my favorite ingredients in there, from green curry paste, to coconut milk, to fried basil.
To make this you will need: fresh basil, white fish fillets, vegetable oil, green curry paste, coconut milk, fish sauce, coconut cream, cilantro leaves, and lime.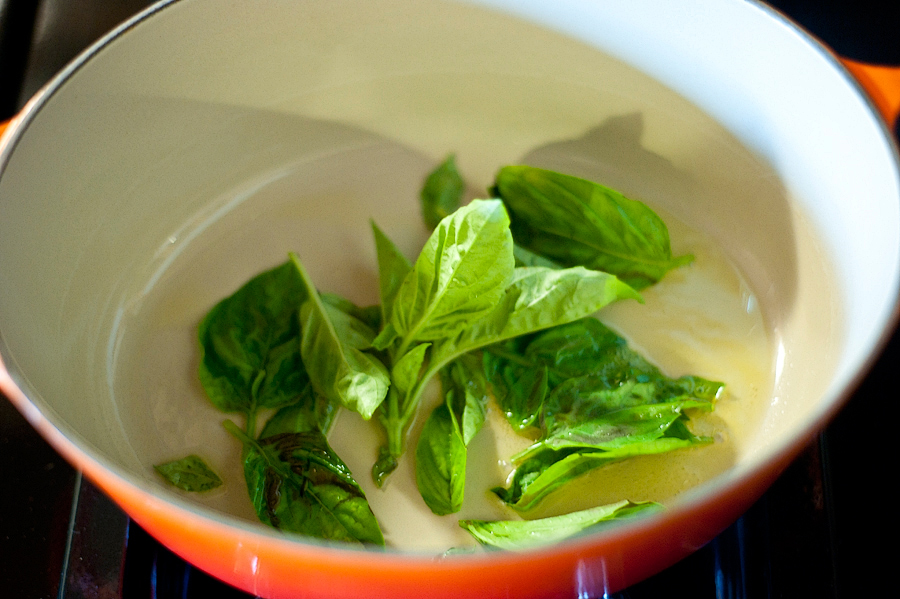 To begin, heat the oil in a pan and fry your basil leaves until they become crispy.
Let them dry on some paper towels and they will become crunchy as they sit.
Next, sauté some green curry in the bottom of the pot. It will stick a bit but that's okay.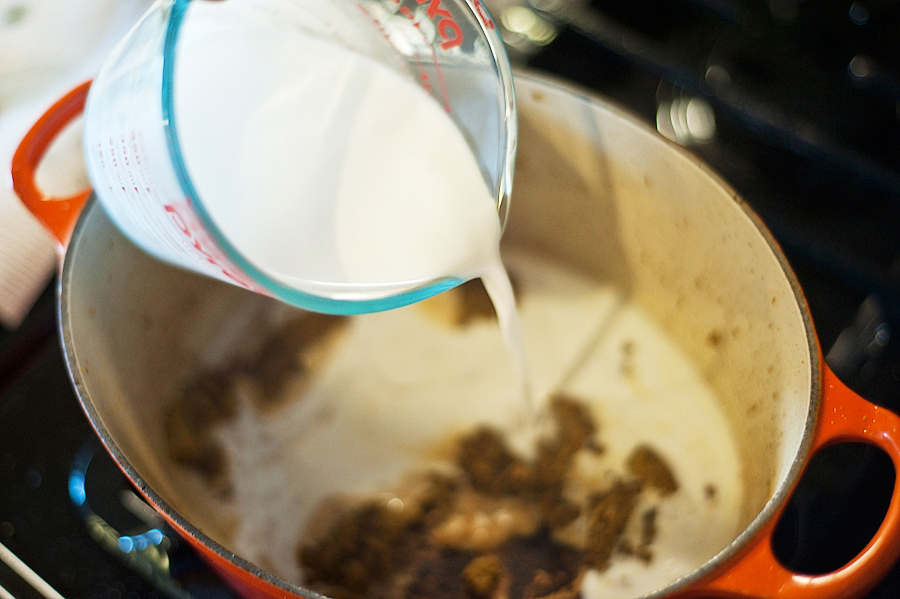 Then deglaze all of the curry from the bottom of the pan with the coconut milk.
Add a bit of fish sauce.
And after it simmers for a few minutes, add your fish pieces. Cover and let the flavors meld over gentle heat.
To finish, add the coconut cream …
And fresh lime juice.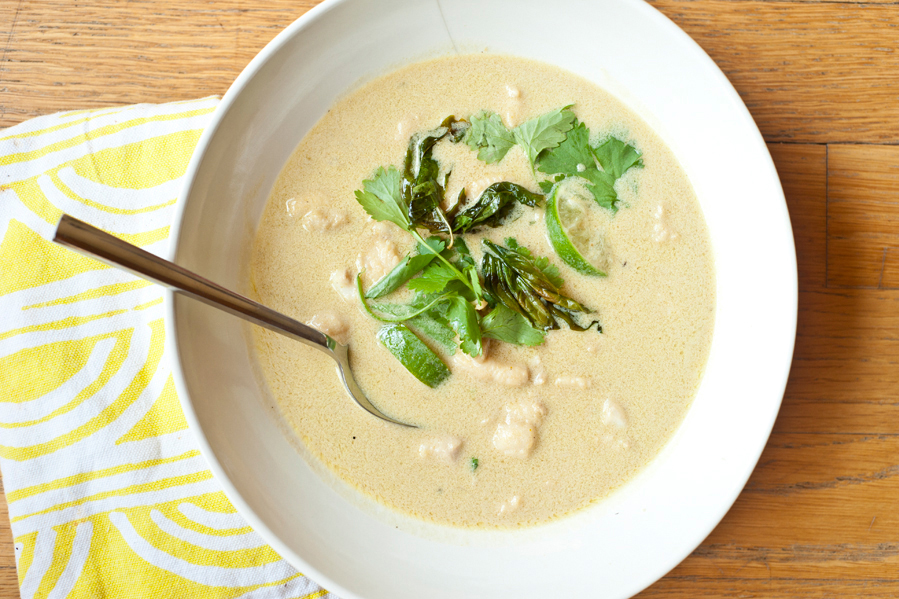 Finish by garnishing with fresh cilantro leaves and crispy basil leaves. This is thick and creamy and would be perfect poured over rice. Or if you want to serve it as a thinner soup, just add more stock and less coconut cream.
Thank you to Ena for this gorgeous curry recipe!
Printable Recipe
Description
An absolutely divine Thai curry. I could drink the sauce straight through a straw and be happy to call it a meal! Joking. Kind of.
Ingredients
15 leaves Basil
1 Tablespoon Vegetable Oil, Plus More To Fry Basil Leaves
1 pound Firm White Flesh Fish Fillets
4 Tablespoons Thai Green Curry Paste
1-¾ cup Coconut Milk
3 teaspoons Fish Sauce
5 ounces, fluid Coconut Cream
1 whole Handful Of Cilantro Leaves, Chopped
3 teaspoons Fresh Lime Juice
Preparation Instructions
Shallow-fry basil leaves in some vegetable oil in a skillet over medium heat until crisp. Remove to a plate lined with paper towels to drain and set aside.
Cut fish into bite-sized pieces.
Heat 1 tablespoon of vegetable oil in a large pan or wok. Once hot add curry paste. Stir for 2-3 minutes or until fragrant. Add coconut milk and fish sauce and simmer for 8-10 minutes. Add fish pieces and simmer for 3-5 minutes or until just cooked. Stir in coconut cream, cilantro and lime juice.
Spoon curry over cooked, plain rice and top with fried basil leaves.


_______________________________________
There's so much to say about Georgia, we don't know where to start. Leaving Wall Street for the French Culinary Institute, followed by a stint at the Gramercy Tavern and La Chassagnette in France, her passion for food and food traditions are evident and inspiring. Visit her site at Georgia Pellegrini, where you'll find more recipes, photos, learn all about her wonderful books Girl Hunter and Food Heroes, and enjoy her latest adventures.