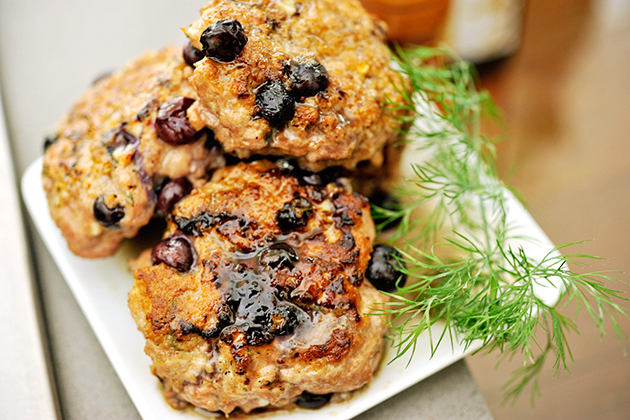 This Maple Blueberry Breakfast Sausage recipe from Hailey was such a treat and so simple to put together. It is also very versatile so you can substitute the fruit or ground meat for another that you have on hand.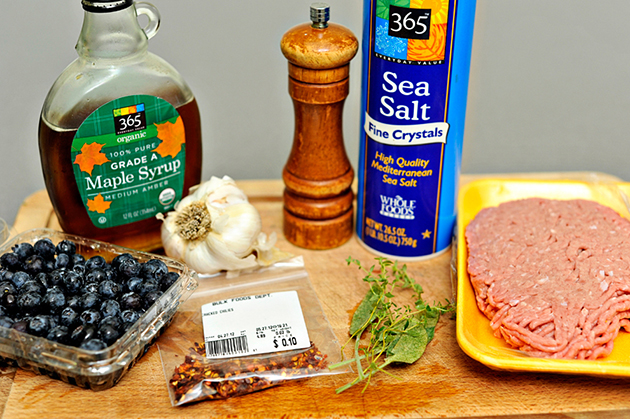 You will need: fresh sage, fresh thyme, garlic salt (you could also use fresh garlic or garlic powder), salt, black pepper, crushed red pepper flakes, ground pork (you could also use ground turkey or your other favorite ground meat), fresh blueberries (other berries would also work well!) and maple syrup.
I used fresh garlic because I was in the mood, so I started by chopping it finely along with the fresh herbs.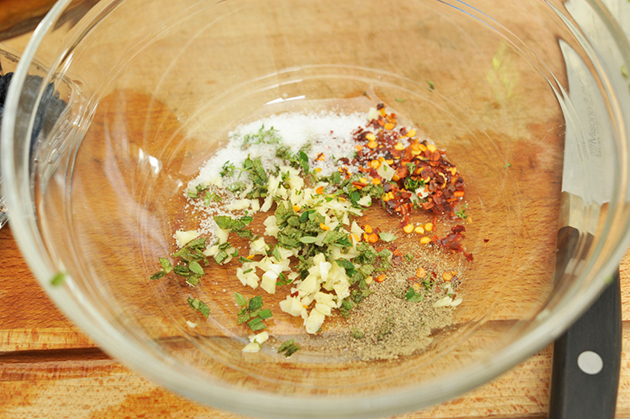 Next, mix all of the dry ingredients in a bowl and combine them well.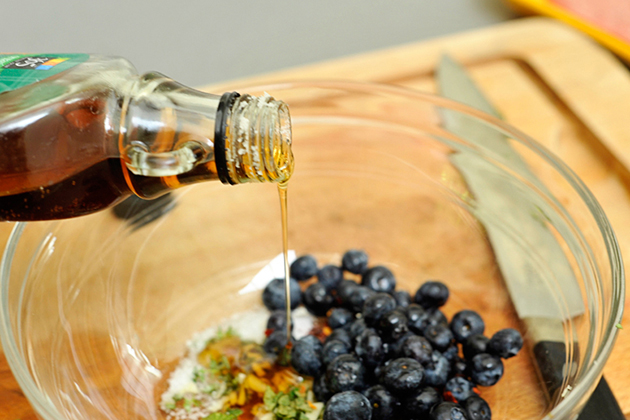 Add the blueberries and maple syrup.
Then toss in your ground meat.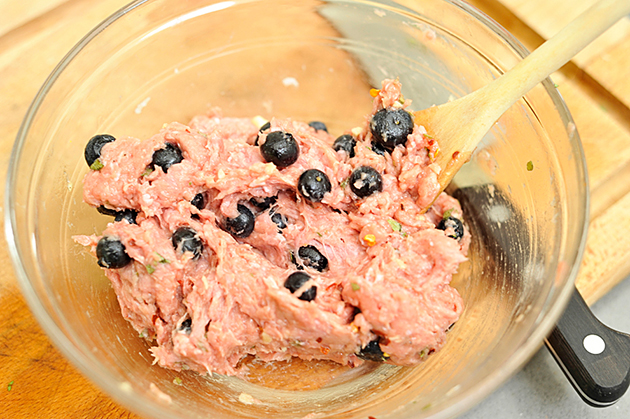 Start mixing!
Meanwhile, heat oil or butter in a skillet.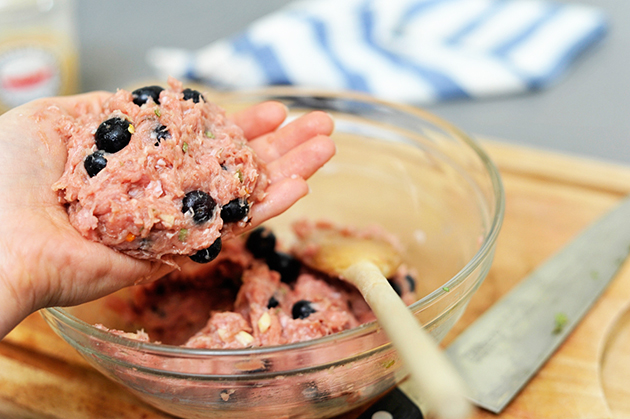 While it heats, form small patties. You could even go smaller than this depending on your appetite.
Add them to your skillet and let them brown on one side, about 3 minutes.
Next, turn them over and brown on the other side.
Then, if you'd like them to cook a bit more evenly, transfer them to the oven for a few minutes more at about 350ºF. Or you could cover them partly and finish them on the stovetop.
They will be juicy and sweet and mouthwatering in no time.
I even ate these for lunch because they were so tasty. So you could make them in the morning and keep snacking on them all day.
Thanks so much Hailey for expanding my breakfast horizons. Check out her lovely website Hail's Kitchen for more recipes!
Printable Recipe
See post on hailskitchen's site!
Description
The following recipe is noteworthy. The following recipe is company-worthy. The following recipe ROCKS JIMMY DEAN'S WORLD. Takes no time to throw together, it's fun to mush around, you can control the spice, and people, the combination of the sweet and salty and spicy is cosmic.
Ingredients
2 Tablespoons Fresh Sage, Chopped
1 Tablespoon Fresh Thyme, Chopped
1 teaspoon Garlic Salt
1 teaspoon Salt
1 teaspoon Black Pepper
½ teaspoons Crushed Red Pepper Flakes (more If You Like It Spicier)
1 pound Ground Pork
½ cups Fresh Blueberries, Chopped
2 Tablespoons To 3 Tablespoons Maple Syrup
Preparation Instructions
In a bowl, combine the sage, thyme and spices. Stir well. Next add the pork, blueberries and syrup (I use my hands to mix it all up). Form into patties. I fry them first in a skillet and then finish them off in the oven for about ten minutes to ensure they are cooked through. Serve hot and enjoy!


_______________________________________
There's so much to say about Georgia, we don't know where to start. Leaving Wall Street for the French Culinary Institute, followed by a stint at the Gramercy Tavern and La Chassagnette in France, her passion for food and food traditions are evident and inspiring. Visit her site at Georgia Pellegrini, where you'll find more recipes, photos, learn all about her wonderful books Girl Hunter and Food Heroes, and enjoy her latest adventures.