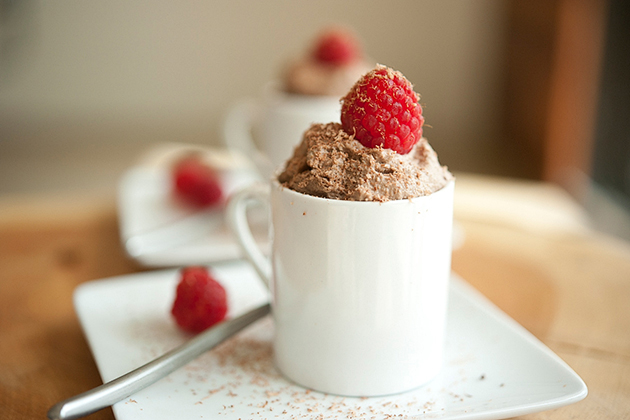 I'm making a national appeal to everyone to make this pudding as soon as possible. It really has something for everyone—it's beyond delicious, but is also perfect for anyone trying to curb their sweet tooth. I'm so, so glad I stumbled upon this Raw Vegan Chocolate Mousserecipe from Spontaneous Hausfrau and had the opportunity to make it.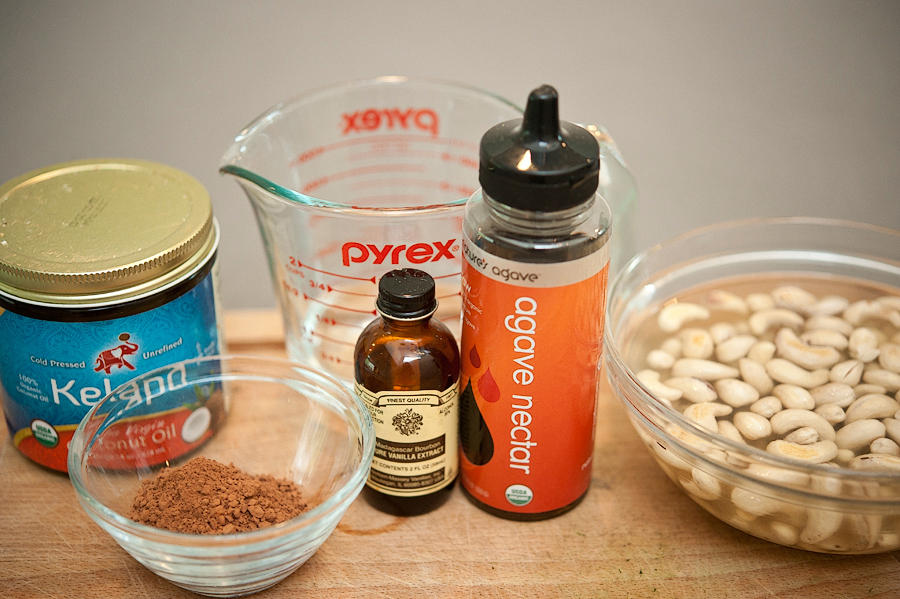 It requires a little planning ahead because the cashews will need to be soaked in water, but after that, there is no cooking required and it will be ready to eat in a jiffy.
You will need: raw unsalted cashews that have been soaked in water for six hours, agave, vanilla, unsweetened cocoa powder, coconut oil, water.
Drain the cashews and put them in a food processor.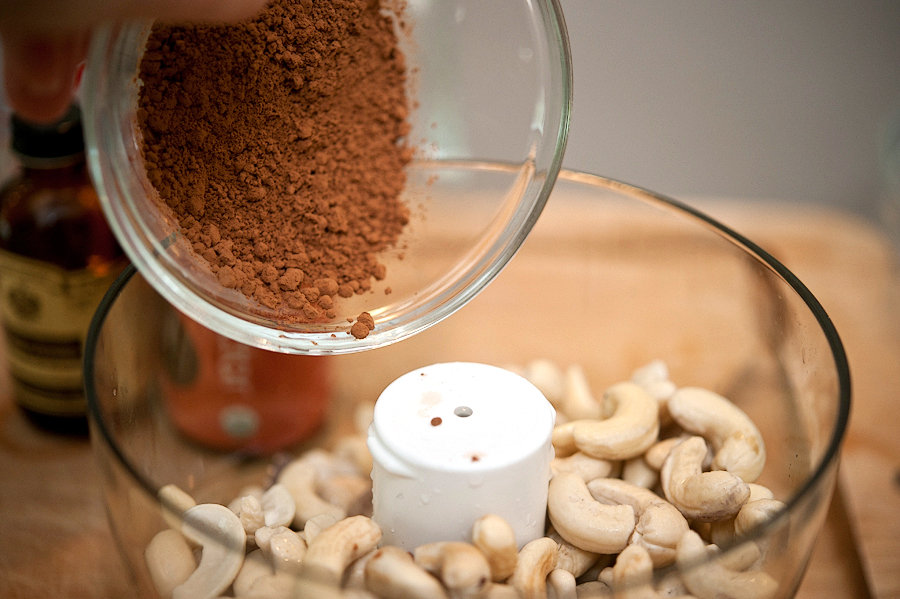 Next add the unsweetened cocoa powder …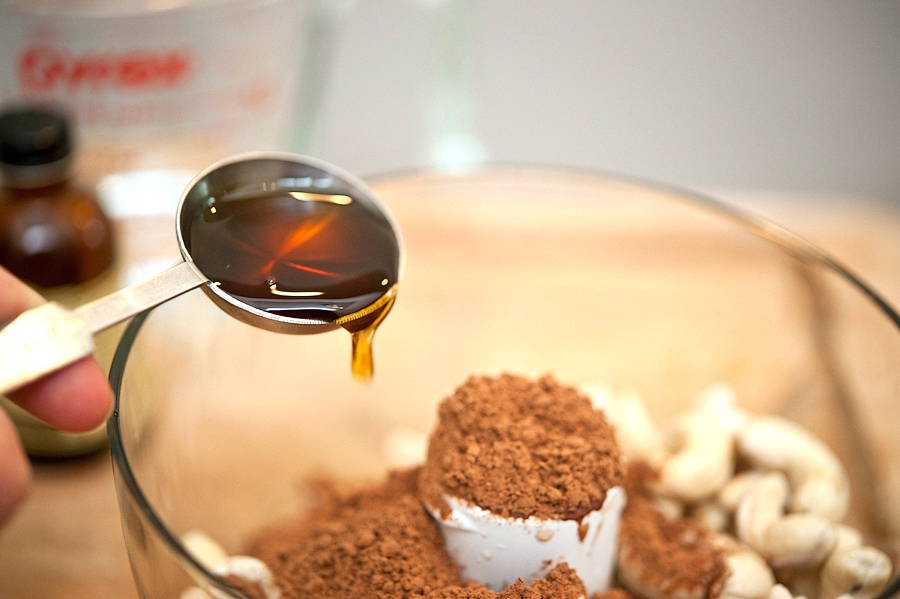 The agave …
The coconut oil, which adds an amazing creaminess …
Vanilla …
And a bit of water.
I also added a pinch of sea salt to give it some brightness. You could also add any other flavorings you please. Cinnamon would be nice, for example.
Puree the mixture in the food processor for about three minutes, being sure to scrape down the sides every minute or so. The mixture will become fluffy and creamy as the cashews break down and emulsify with the other ingredients.
You can eat it at this point, or even better you can pop it in the refrigerator for an hour until it firms up and becomes even more amazing.
Serve it up in little glasses or bowls. And if you're feeling fancy, grate a bit of dark chocolate over the top and pop on a raspberry or your other favorite fruit.
You will love, love, love this. I served it to friends and one of them asked if they could lick the bowl. I said yes of course, it was the only logical thing to do.
Thanks so much to Sally for this wonderful recipe. Check out her website The Spontaneous Hausfrau for other great finds!
Printable Recipe
See post on Spontaneous Hausfrau's site!
Description
This creamy, intense mousse is healthy and crave-worthy.
Ingredients
1 cup Raw Cashews, Soaked 6 Hours
2 Tablespoons Agave Syrup
4 teaspoons Coconut Oil
1 whole Vanilla Bean, Scraped
½ cups Water
2 Tablespoons Raw Cacao Powder
Preparation Instructions
Combine all the ingredients in the bowl of a food processor and puree for 3-4 minutes, periodically scraping the bowl, until the mixture is creamy and fluffy. Chill 1 hour to further thicken the mousse. Serve garnished with raw cacao nibs.


_______________________________________
There's so much to say about Georgia, we don't know where to start. Leaving Wall Street for the French Culinary Institute, followed by a stint at the Gramercy Tavern and La Chassagnette in France, her passion for food and food traditions are evident and inspiring. Visit her site at Georgia Pellegrini, where you'll find more recipes, photos, learn all about her wonderful books Girl Hunter and Food Heroes, and enjoy her latest adventures.