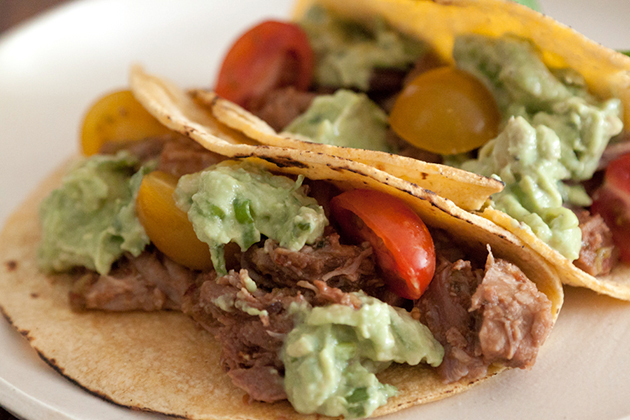 I'm a sucker for anything with pulled pork. When I first stumbled onto this recipe for Sweet Pulled Pork Tacos with Avocado Cream Sauce from TK member 4littlefergusons, my heart literally skipped a beat. Pulled pork tacos with an avocado cream sauce? Heck yes! As the self-proclaimed queen of all things avocado I knew that I had to try this recipe immediately.
I whipped up these tacos and avocado sauce for a girls night in a few weeks ago and every single person gobbled them up. There were even leftovers that my fiancé devoured the next day. Basically, here's the bottom line: you need these tacos in your life asap!
Here's the drill.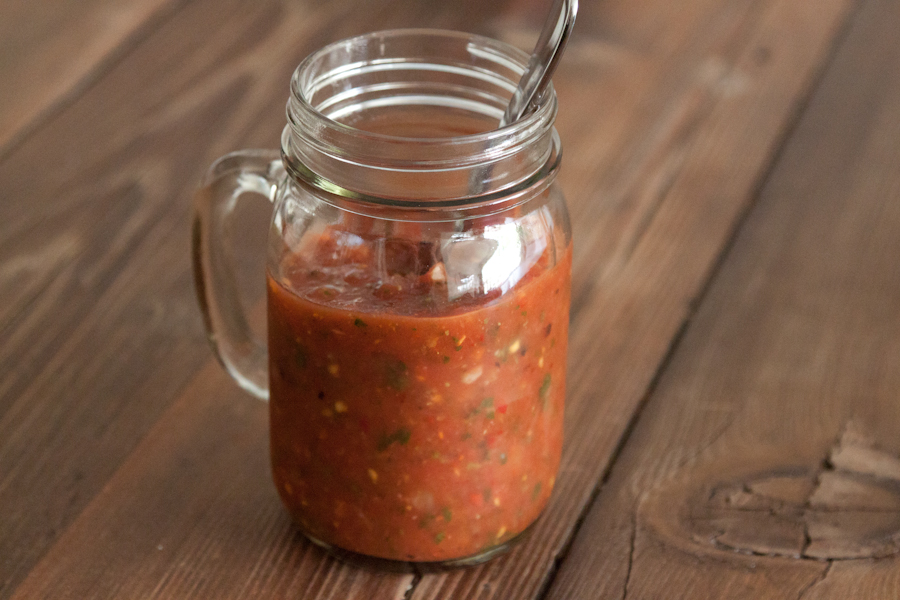 Start with a little bit of your favorite salsa.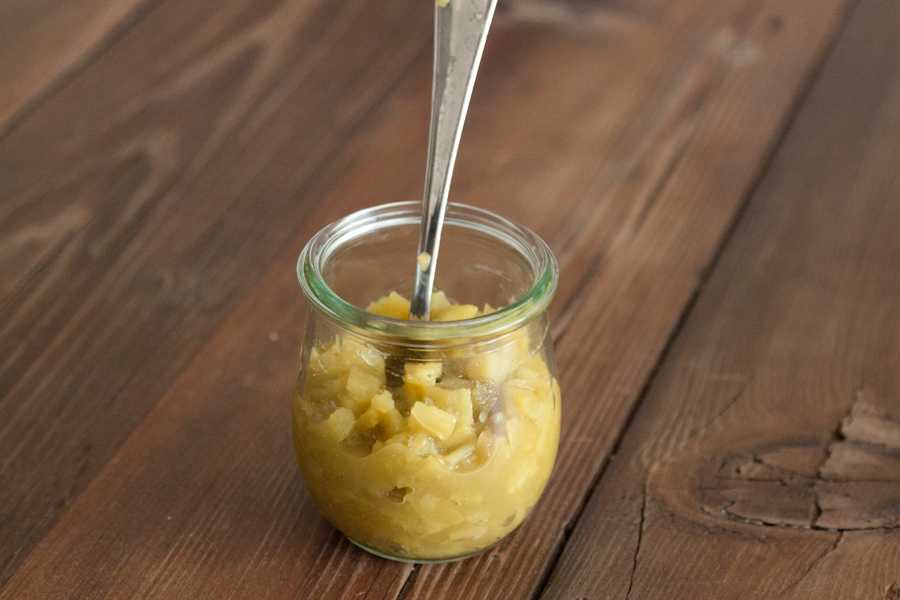 You'll also need some roasted green chiles.
Throw some cooked black beans into a little bowl.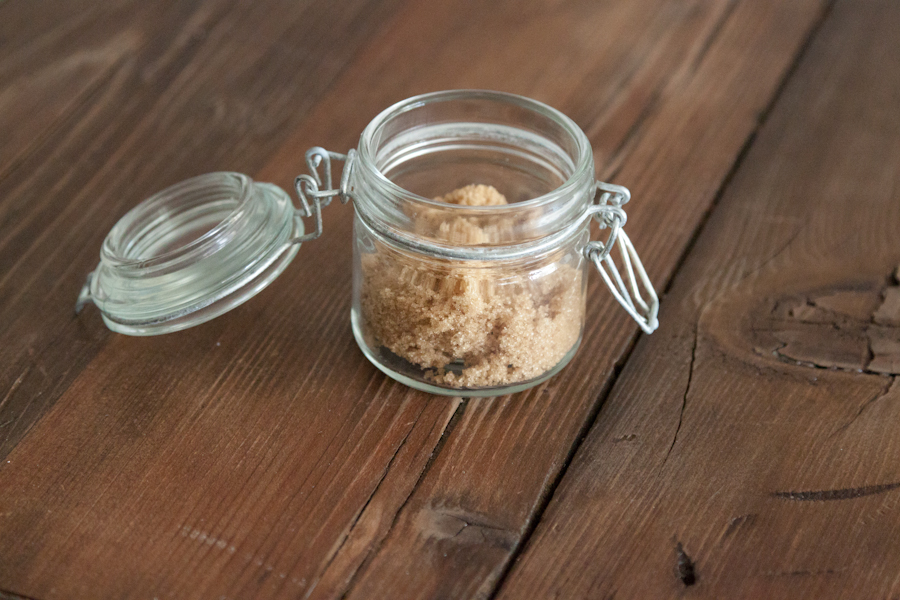 A touch of brown sugar is needed, too! This is what's going to give the tacos a hint of sweetness.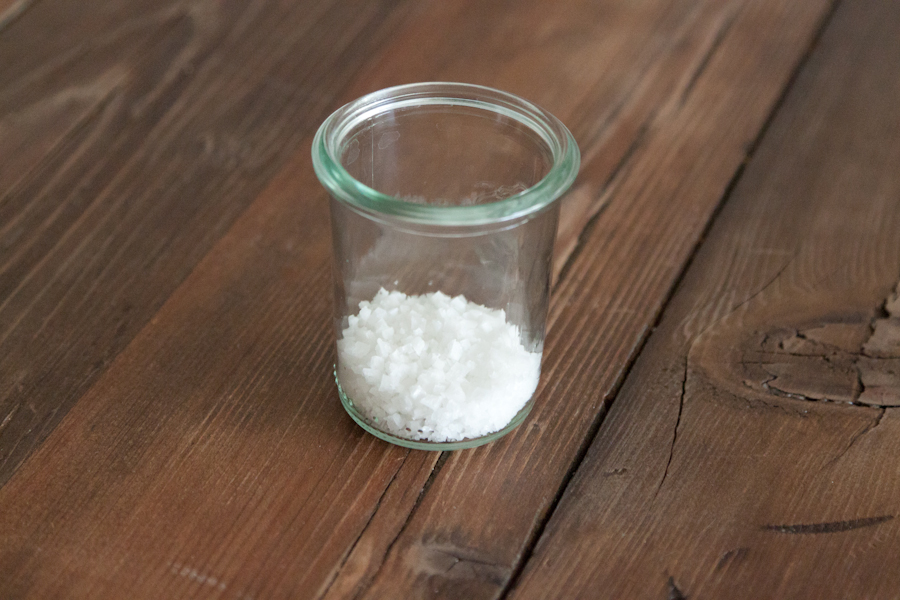 And lastly, grab some salt.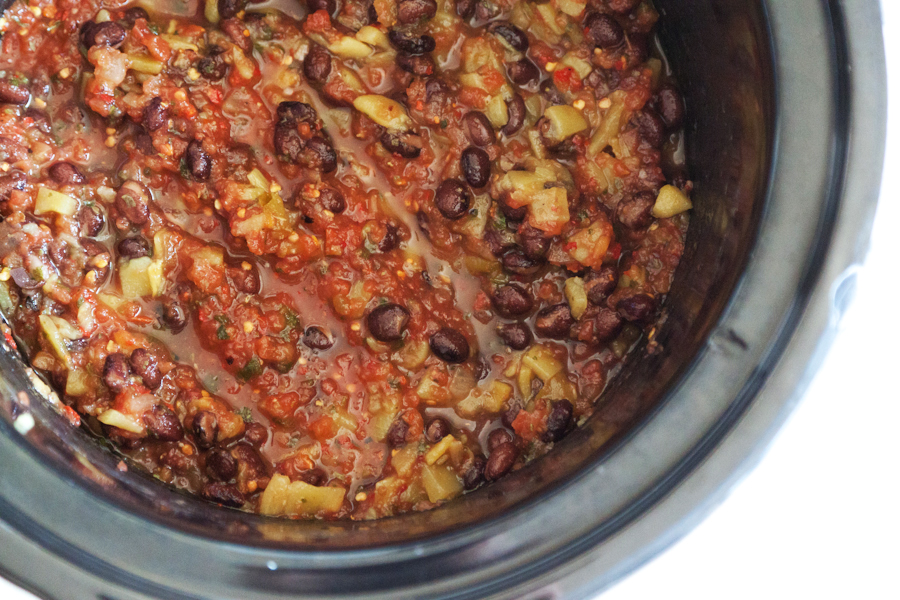 Throw all the above ingredients into your slow cooker. Give them a good mix to evenly distribute all the flavors.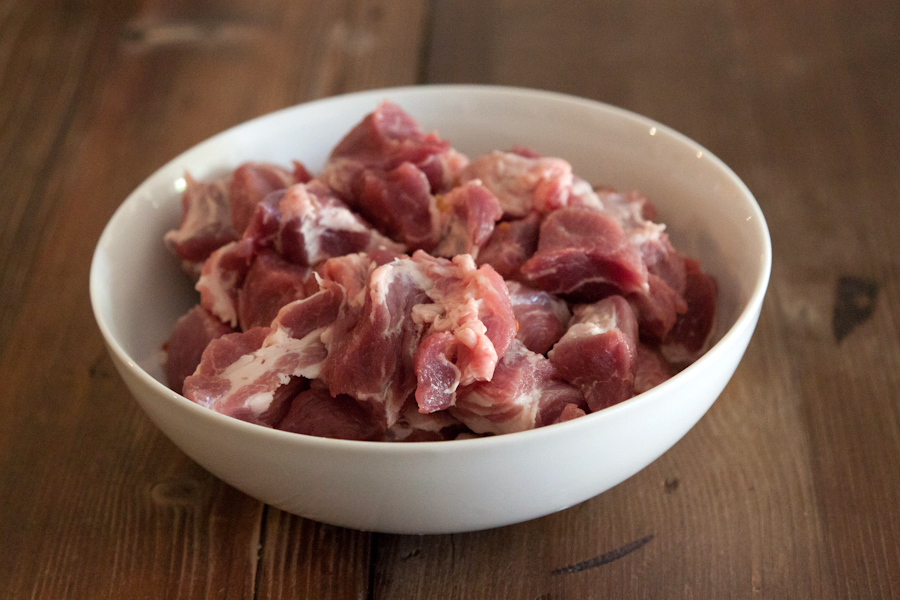 Cube up a piece of pork butt/shoulder. You can cut off some of the excess fat and then trim the pieces into 1 ½ inch pieces. Add the pork to the slow cooker and turn it on. You can forget about the pork for a few hours while it does its thing. And trust me, it's going to be delicious.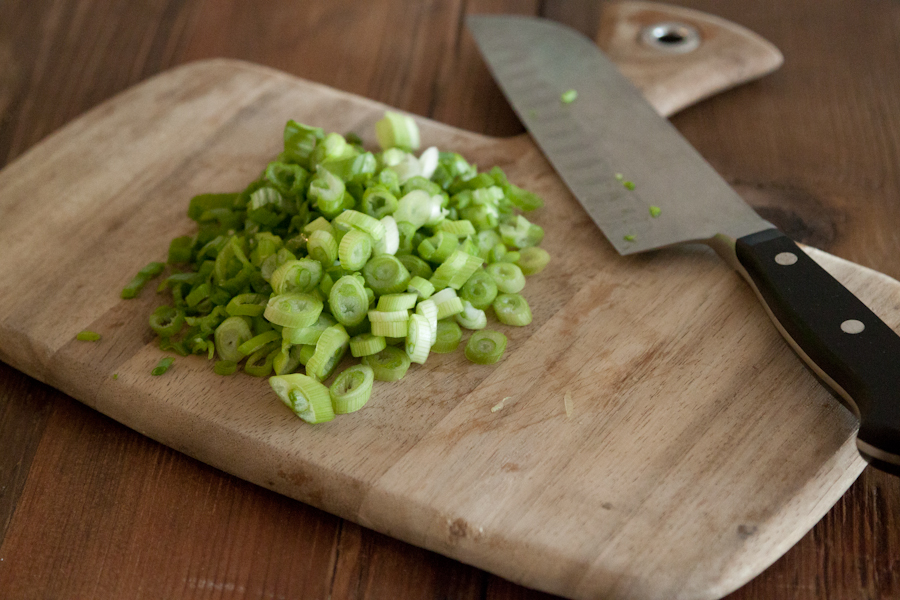 Now let's prepare the life-changing avocado cream sauce. Start by slicing up some scallions.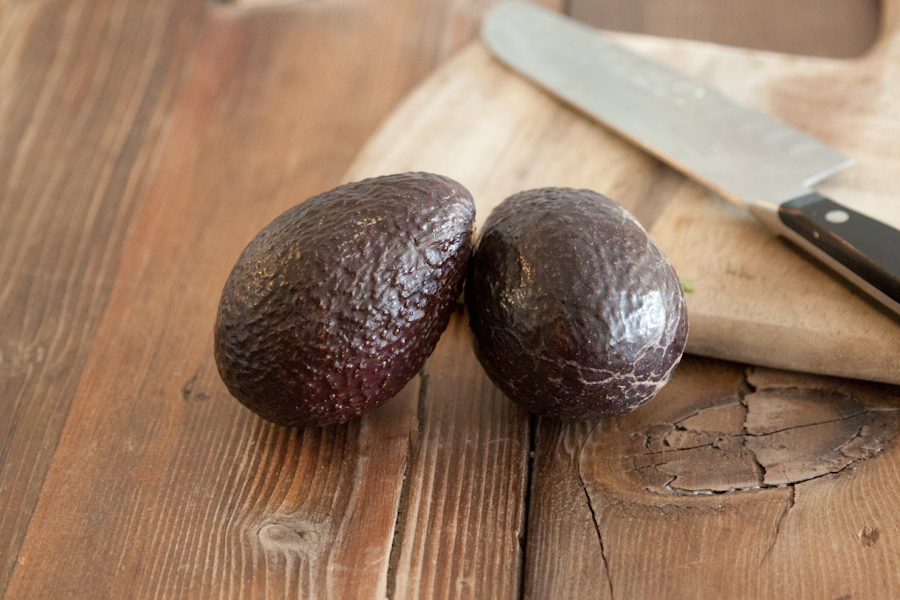 You're going to need 2 avocados too.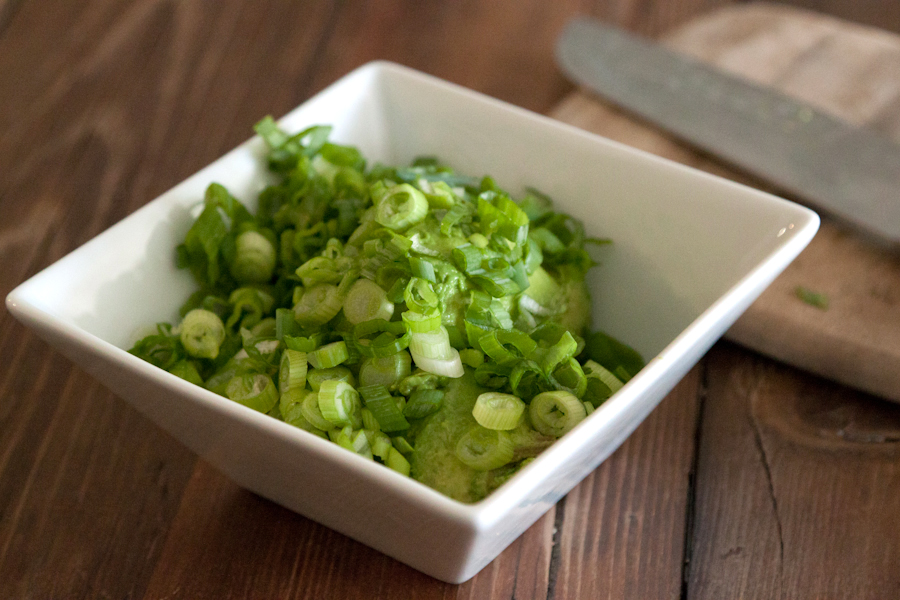 Combine the avocados and scallions in a little mixing bowl.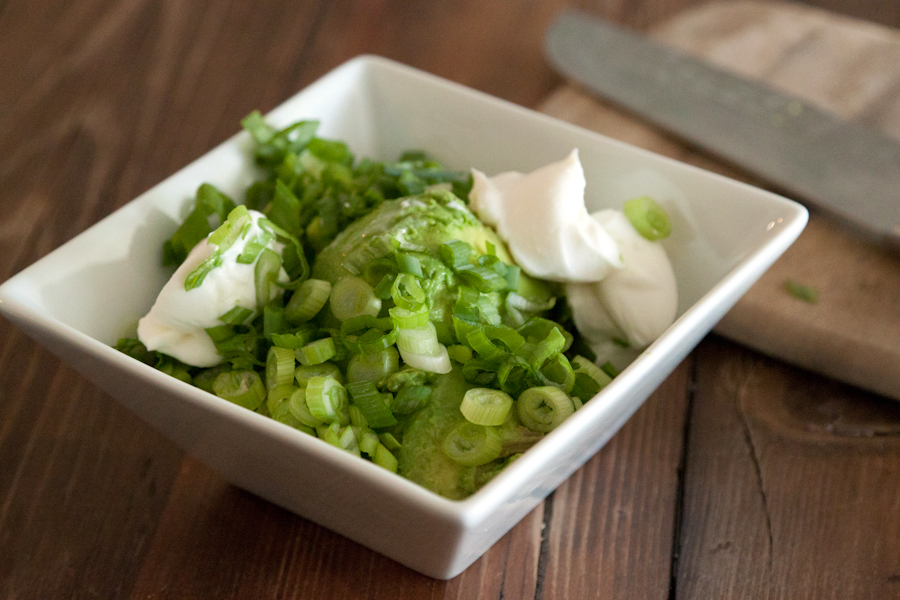 Add a dollop or two (or three) of sour cream.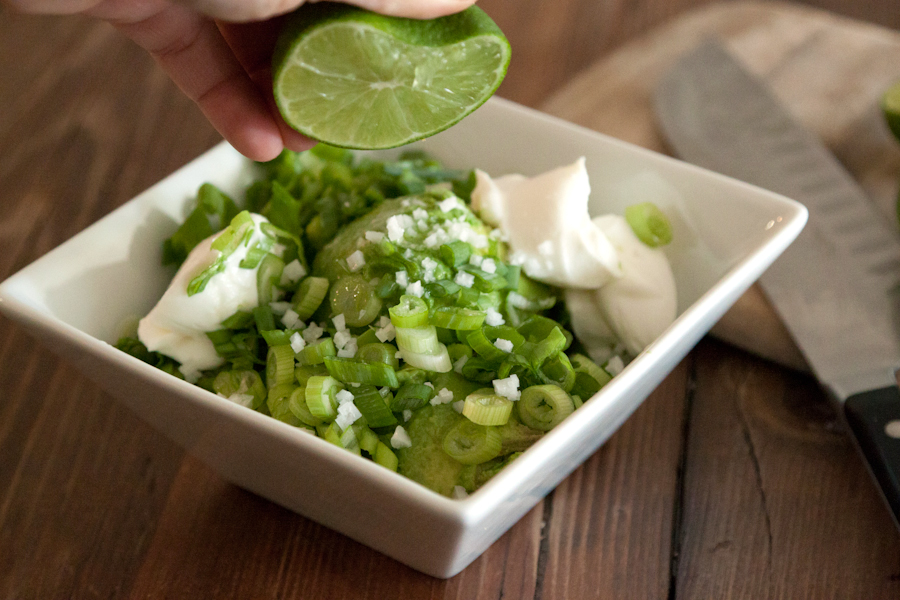 Toss in some lime juice and salt.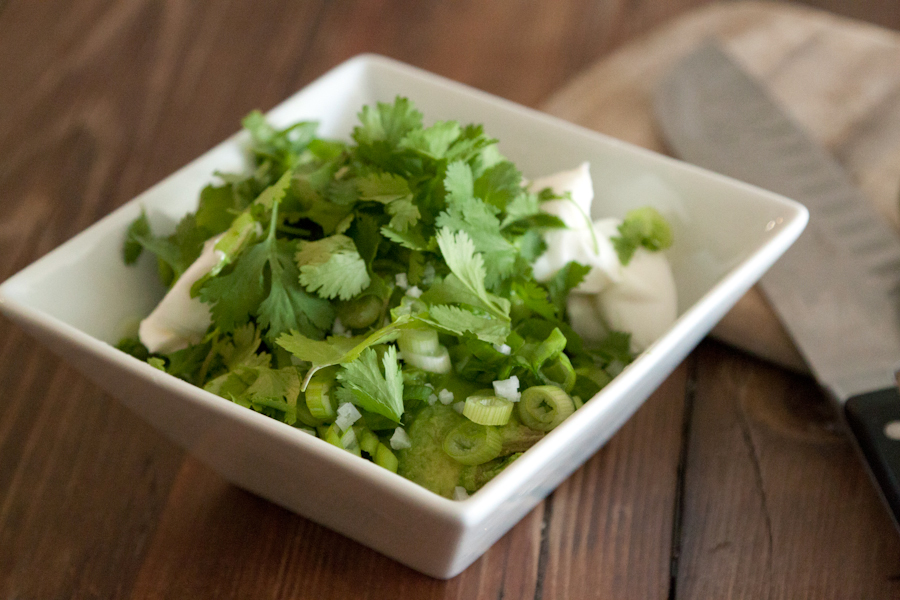 Add the cilantro.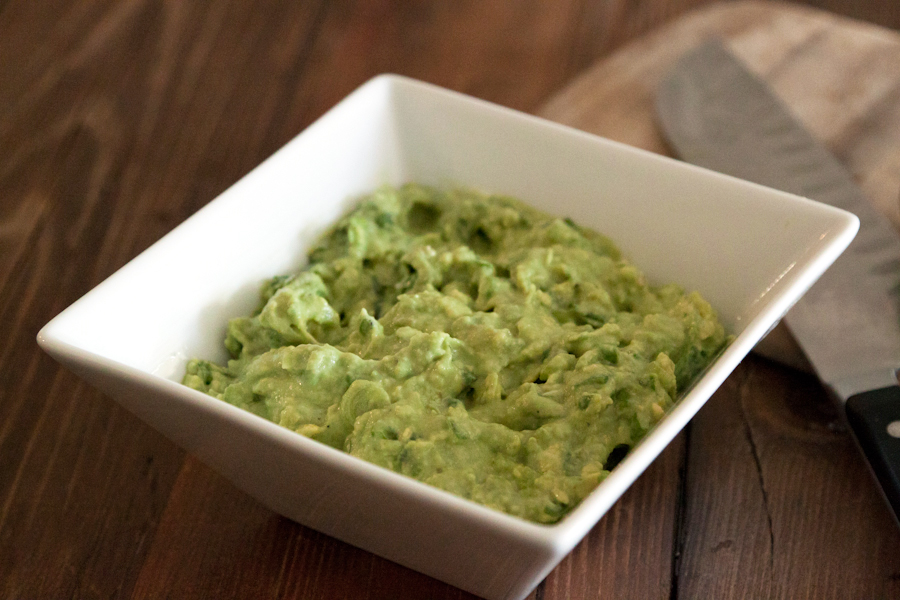 Mash everything together until you have a creamy consistency and then set the sauce aside. If you are going to be eating in a few hours, cover the sauce with a piece of plastic wrap and refrigerate it.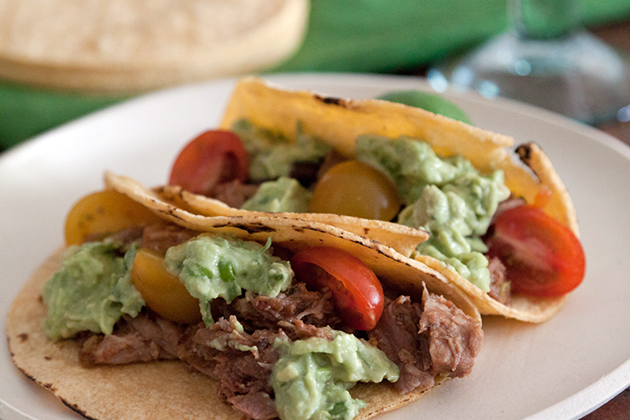 Once the pork is done, take a few spoonfuls and place them into a warmed corn tortilla. Throw in a few cherry tomatoes for good measure and then top it with as much avocado cream sauce as you want. Serve it up and prepare to be wowed!
You guys, this dish is kind of-life changing. Like, you should absolutely make it in the next 24 hours. Trust me!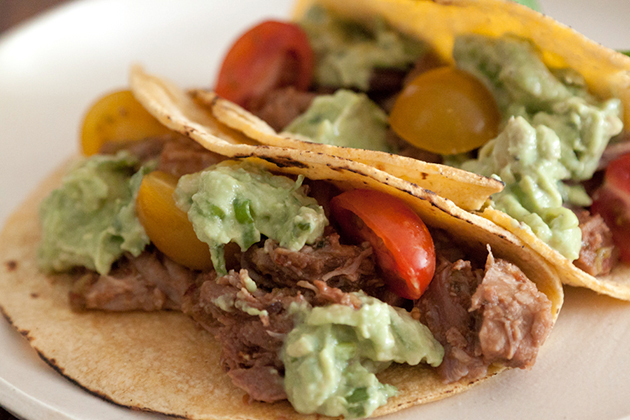 A huge thank you to Tonya from 4 Little Fergusons for sharing such an awesome recipe! This one is absolutely going to the weekly dinner rotation. Happy cooking!
Note: Credit goes to The Meal Planner for the brilliant idea of combining Jamie Cooks It Up's Sweet Cafe Rio Pork and Ellie Krieger's Avocado Cream.
Printable Recipe
See post on 4littleFergusons's site!
Description
If you like cilantro, this is the dinner for you! Fresh, easy and oh-so delicious!
Ingredients
FOR THE SWEET PULLED PORK:
2 cups Your Favorite Salsa
4 ounces, weight Canned Green Chilies
¼ cups Packed Brown Sugar
15 ounces, weight Black Beans, Rinsed And Drained
3 pounds Pork Shoulder Roast (or Loin Roast Is Fine, Just Pricer)
Kosher Salt
FOR THE AVOCADO CREAM SAUCE:
4 whole Green Onions, Sliced
2 whole Avocados
4 Tablespoons Lime Juice
2 Tablespoons Sour Cream
¼ cups Snipped Cilantro
4 cloves Minced Garlic
1 teaspoon Kosher Salt
FOR THE TOPPINGS:
Stand And Stuff Taco Shells
Shredded Lettuce
4 whole Green Onions, Sliced
Cherry Tomatoes, To Serve
Preparation Instructions
For the pulled pork, in the bottom of a large crock pot, mix salsa, green chilies, brown sugar and black beans. Add the pork roast (salted with Kosher salt) and cook on low for 6-8 hours or high for 4-6 hours. Take the meat out of the crockpot and shred with 2 forks. Return to the pot and mix with the sauce and beans. Leave the lid off as you continue making supper to cook away some of the juices.
To make the avocado cream sauce, slice green onions and mash the avocados. Add lime, sour cream, snipped cilantro, garlic and salt.
To serve, scoop sweet pork into a baked hard shell. Top with a dollop of avocado cream sauce and shredded lettuce and green onions. Serve with cherry tomatoes on the side.
Dig into these fresh, easy, delicious tacos! Yum!
Note: My only complaint was that if I made 2 tacos at the same time, the second taco shell got soggy while it waited. Just an FYI, not a deal breaker!
Recipe credit: Sweet Pulled Pork recipe from Jamie Cooks It Up and Avocado Cream recipe from Ellie Krieger of Food Network. The idea to combine both recipes comes from The Meal Planner, via Laughter and Lattes.


_______________________________________
Gaby Dalkin is the young lady behind What's Gaby Cooking, a food blog that's bursting at the seams with incredible recipes and food photography. She's a personal chef and professional recipe developer, and if you follow her on Twitter, you'll soon discover her two-fold obsession: guacamole and cheese. She has small feet, a large heart, and a smile that can light up the whole building. We're pretty stoked to have her here.