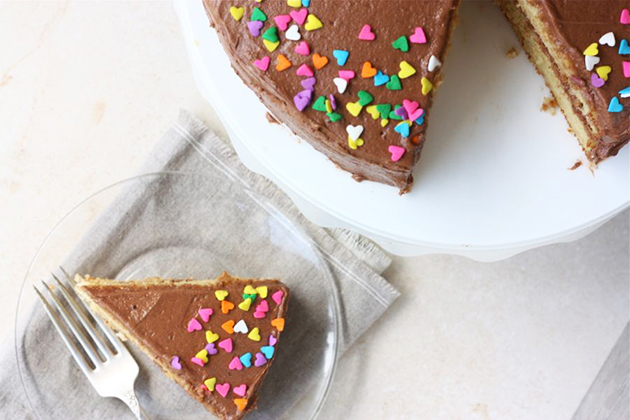 I love baking cakes for friends' birthdays. I mean, what's not to like; it's a celebration of being given one more year, there's presents, smiles all around, and cake, of course! Today I present you with a cake I made for no celebration at all—simply the celebration of a random Thursday. I encourage you to do this, too. I made the cake, took it over my friend's house and we ate it. All. Go Thursday!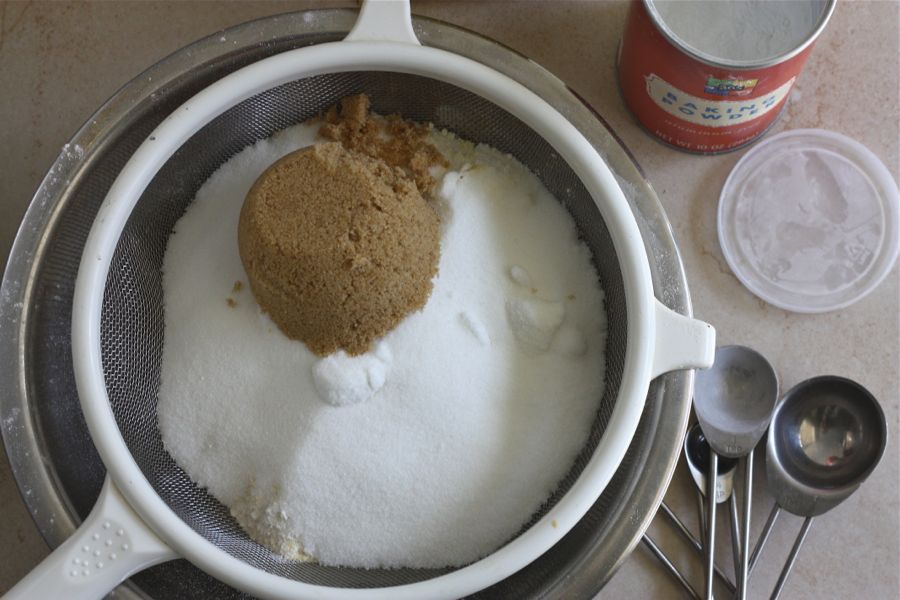 To start baking baking this Cornmeal Buttermilk Cake (from Tasty Kitchen member Kelly), you're going to start by sifting all of the dry ingredients together.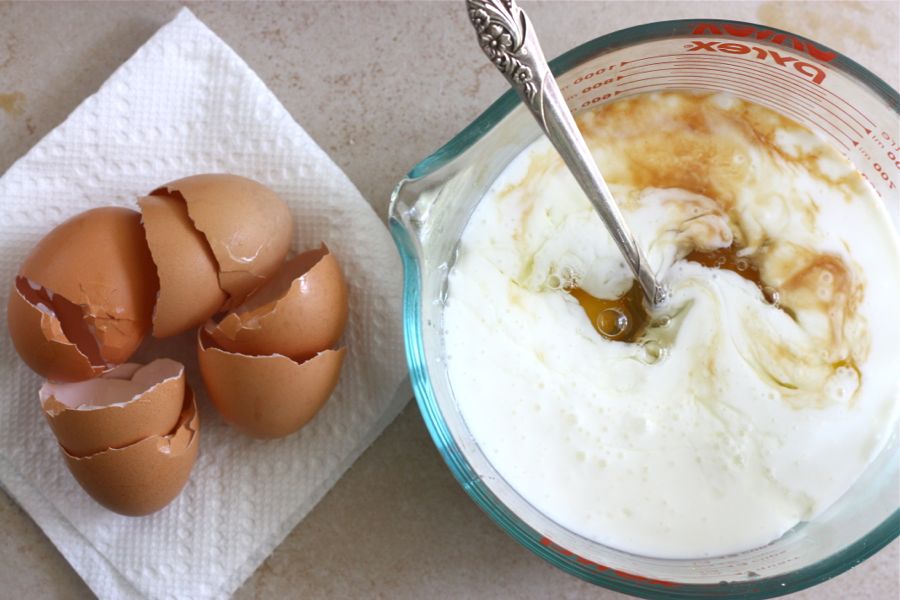 Set the dry ingredients aside, and turn your attention to the wet ingredients. Mix together the melted butter, buttermilk, vanilla and eggs, until everything is nice and smooth.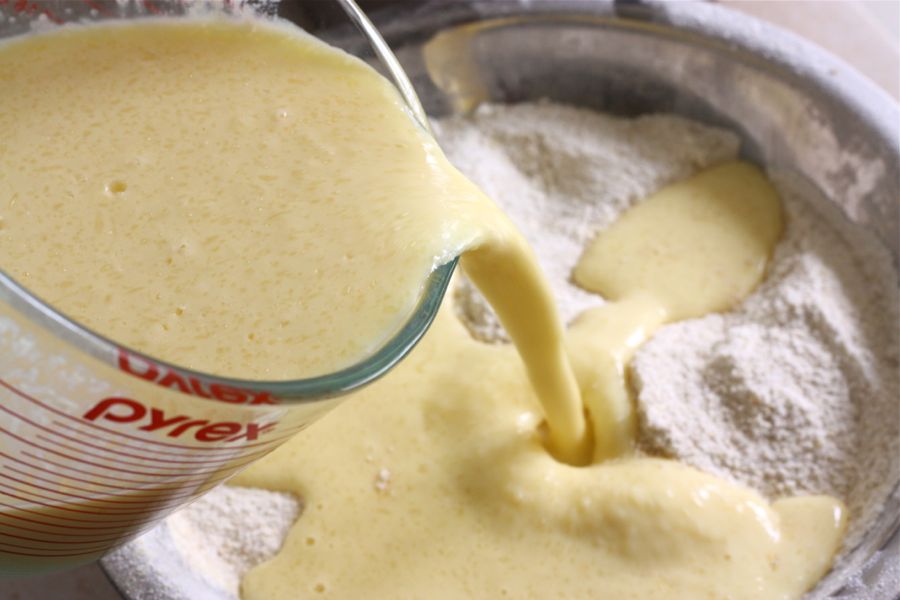 Pour the wet ingredients into the bowl with the dry ingredients. You're going to mix this until it's just combined; big lumps are perfectly fine.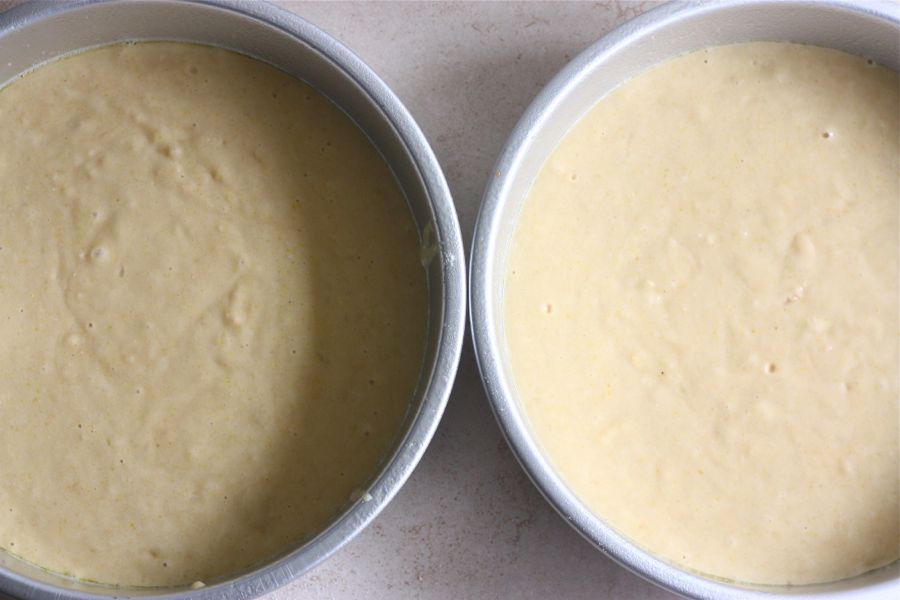 Next, pour the batter into the two prepared cake pans. The recipe calls for two eight-inch pans, I used two nine-inch pans because that's all I had. If you use the eight-inch, just know that your cake will be a tad bit taller. Definitely a good thing!
Transfer the cake pans to your preheated oven and bake for 25-30 minutes, until a skewer placed in the center comes out clean. While your cake is baking and cooling, make the frosting!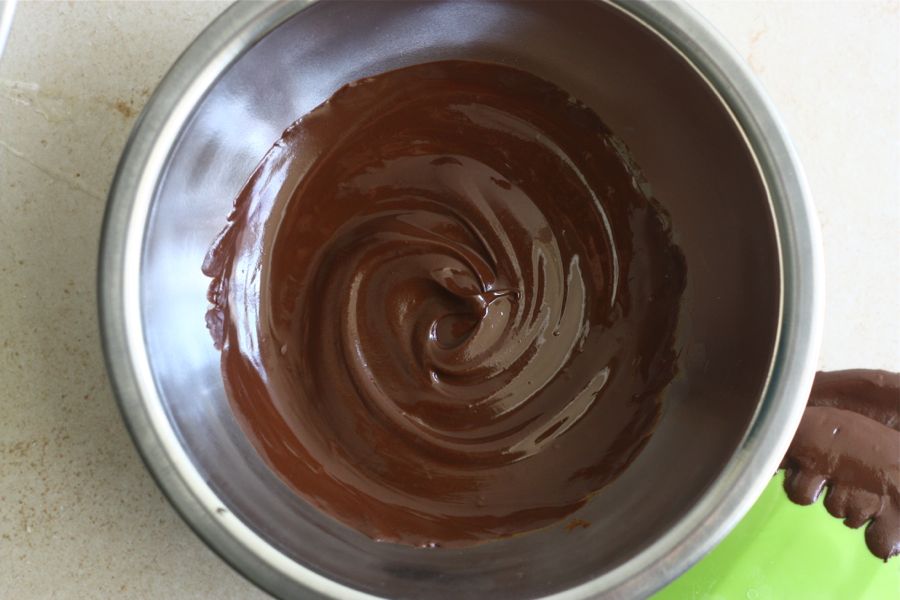 Melt some chocolate. Oooh!
Be sure to allow the chocolate to come to room temperature before throwing it in a bowl with the room temperature butter.
Grab your hand-mixer and beat the two together until they're nice and creamy, and totally combined.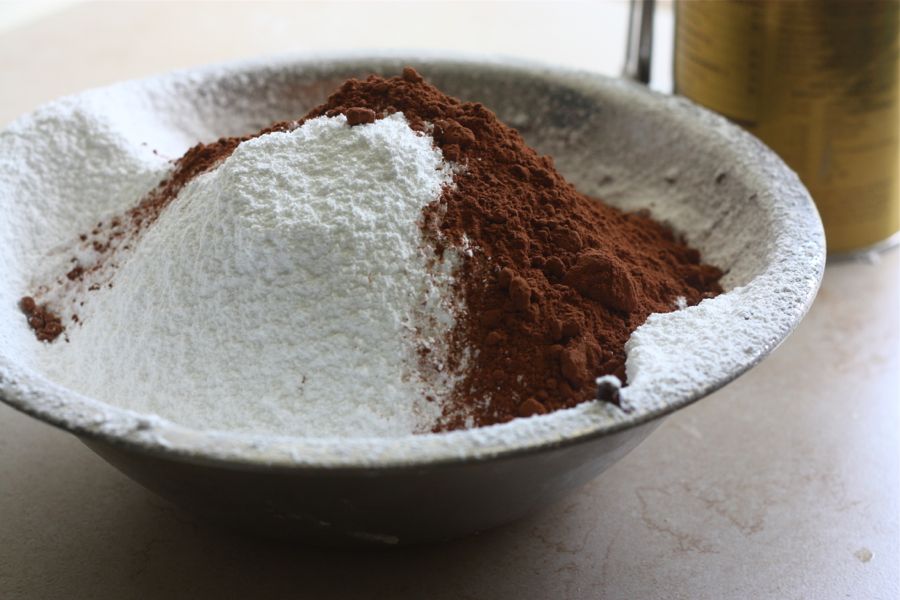 Next up, add the cocoa powder and powdered sugar, and mix once more. Then pour in the buttermilk, slowly, and mix a little bit more.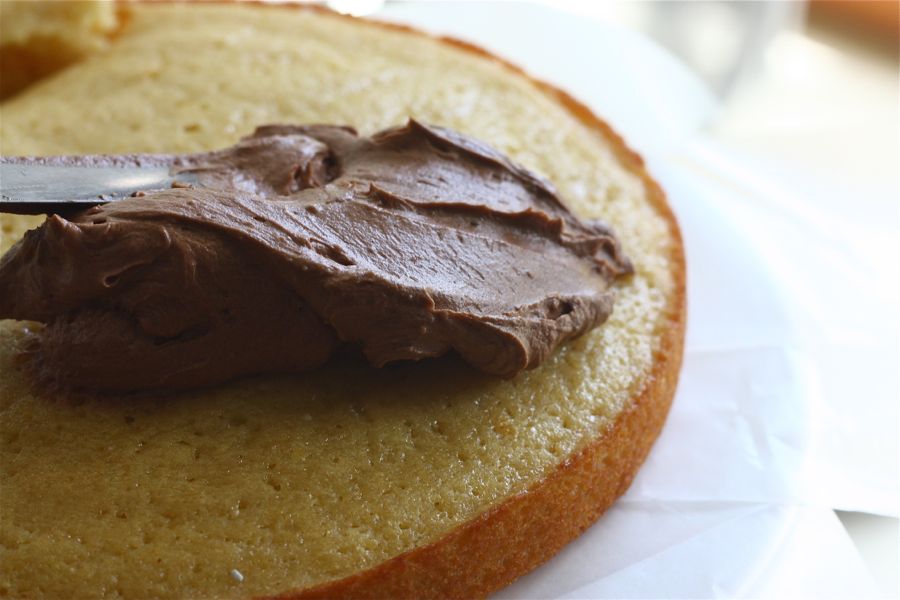 When your cake is cool, transfer the first layer to a cake stand or plate. I like to line mine with pieces of parchment so frosting doesn't get all over the place.
Add a few heaping tablespoons to the center of the first cake's layer, pushing the frosting to the outsides of the cake, and smoothing it out.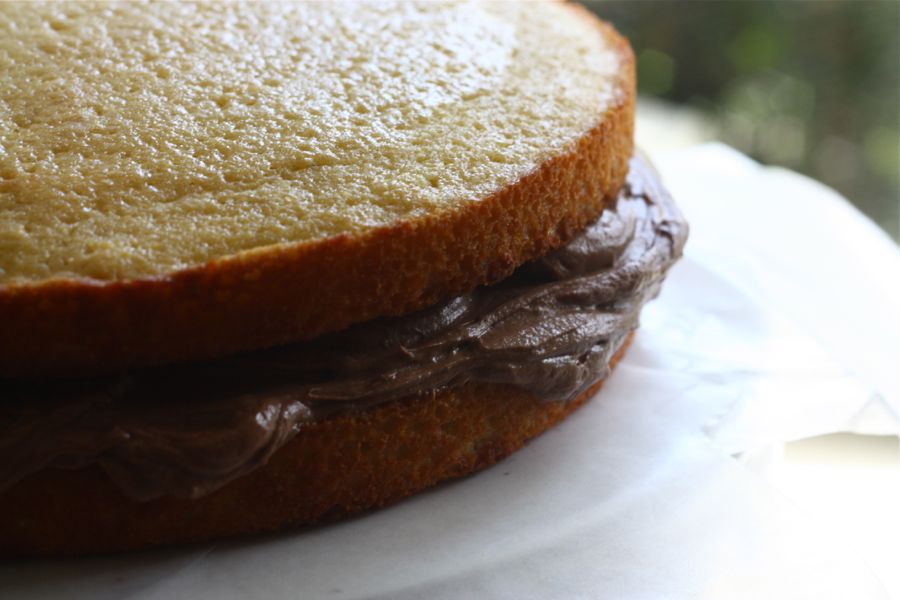 Place the second layer atop the first.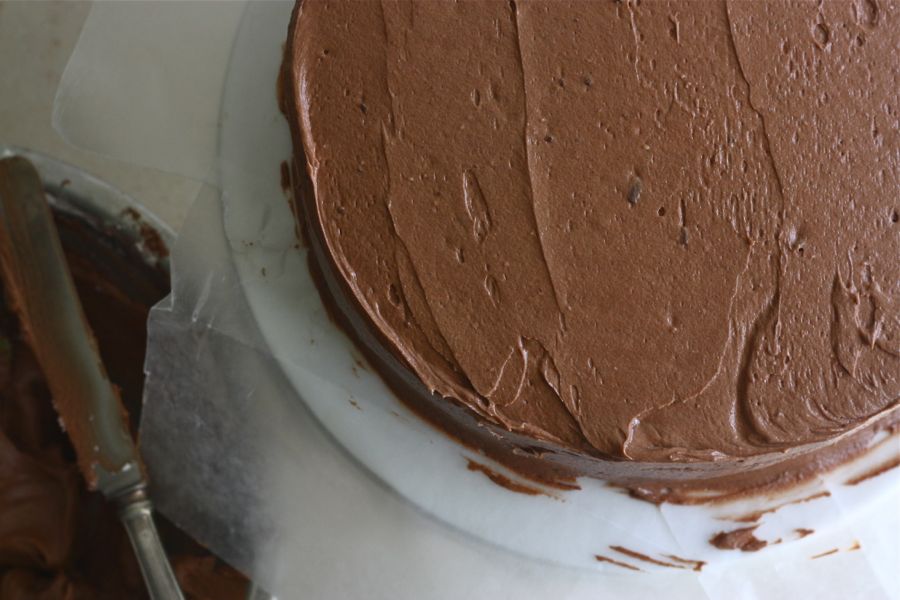 Add more frosting to the top, smoothing it out, and using the excess frosting from the top to cover the sides.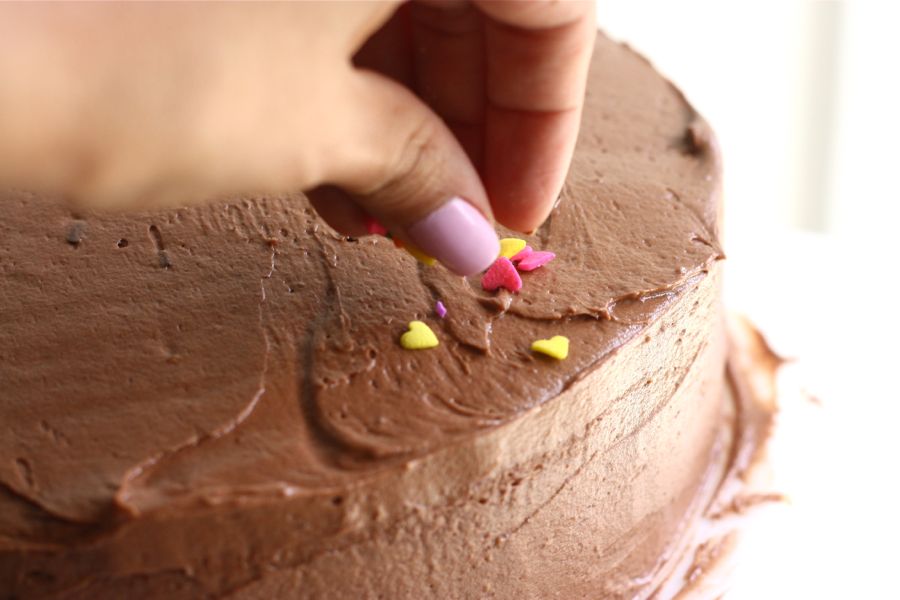 I had these ridiculously girly confetti heart sprinkles in my pantry, so I decided to use them. I bet a variety of sprinkles would work out just great. Or, you could simply stop here and serve it up!
I placed the sprinkles on the outside of the top, going in a circular direction. Nothing fancy here!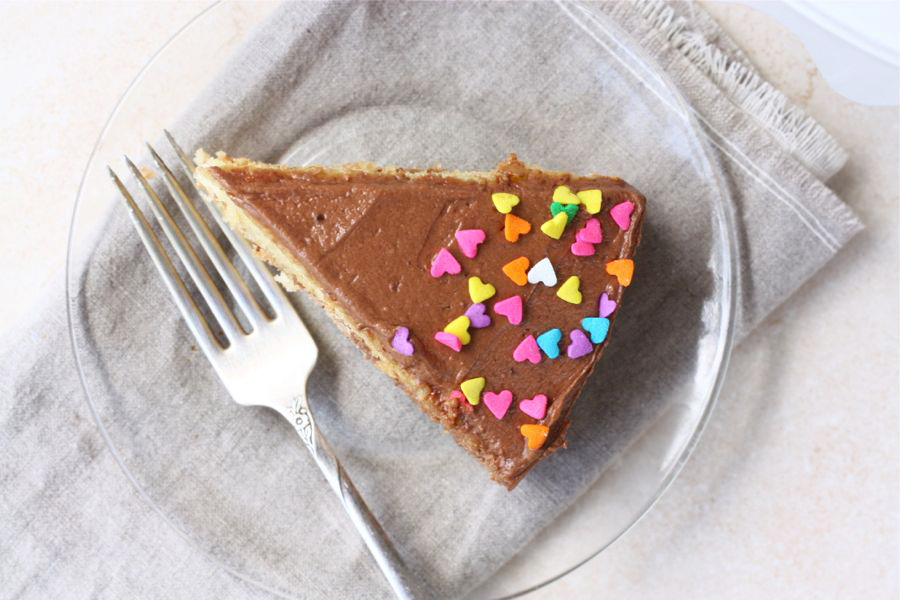 Slice it up! And serve with a big glass of milk. That's a must!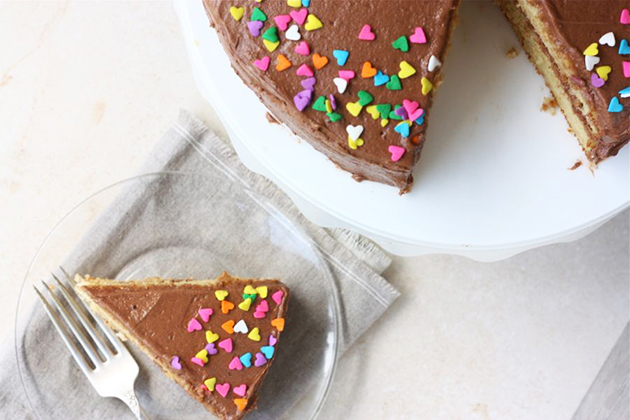 This cake has great texture from the cornmeal and the buttermilk adds a lot of moisture. It's definitely earned its way into my regular cake rotation, for sure! A big thanks to Kelly for this lovely cake recipe–it's a keeper! Go visit her blog Evil Shenanigans for more of her, well, evil (yet incredibly delicious) shenanigans.


_______________________________________
Adrianna is the lovely lady behind the scrumptious blog A Cozy Kitchen. It's filled with all kinds of mouthwatering recipes and gorgeous photography. Whether you're in the mood for something vegetarian or meaty, fancy or pure comfort, light or decadent, there's sure to be something there for everyone.