Quinoa is kind of my life. You see, I'm on the "pre-wedding healthy eating try to fit into a bikini for my bachelorette party" diet. Whew! That was a mouthful. And since I'm down to the last 4 months of the pre-wedding cleanse, I've been eating a whole lotta quinoa. It's healthy. Easy to make. And it's light. Three very important things I'm keeping in mind these months.
When I came across this Quinoa Salad with Roasted Tomatoes and Avocado from TK member Kels, I basically smiled from ear to ear. It's genius. Plus there's spinach in it—ummm, yes please! If I weren't on the pre-wedding cleanse, I would have added some fresh mozzarella balls to the finished salad and turned it into a fun caprese-ish quinoa salad. Either way though, you guys are going to love this one!
Here's the deal.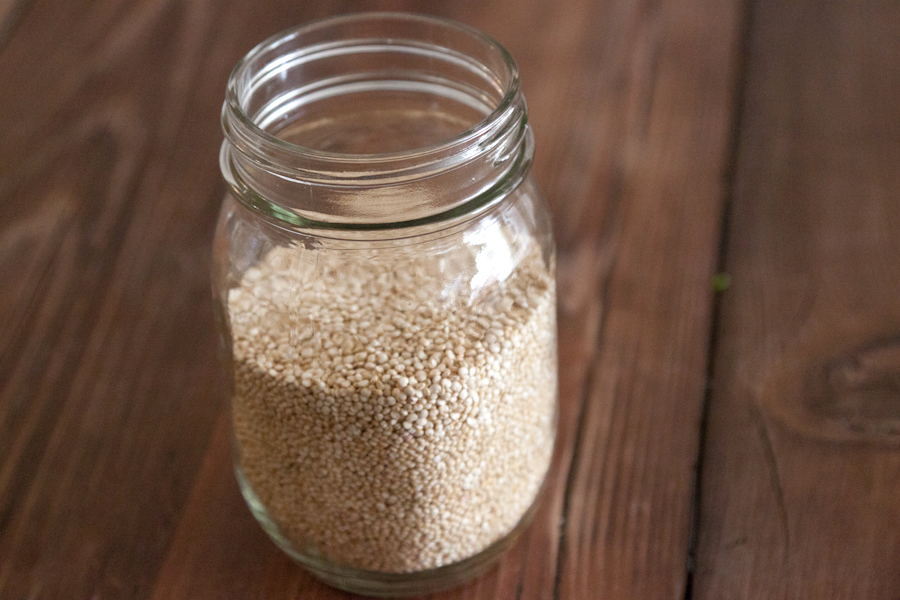 Start with some quinoa. Isn't it cute in this little mason jar? Love it!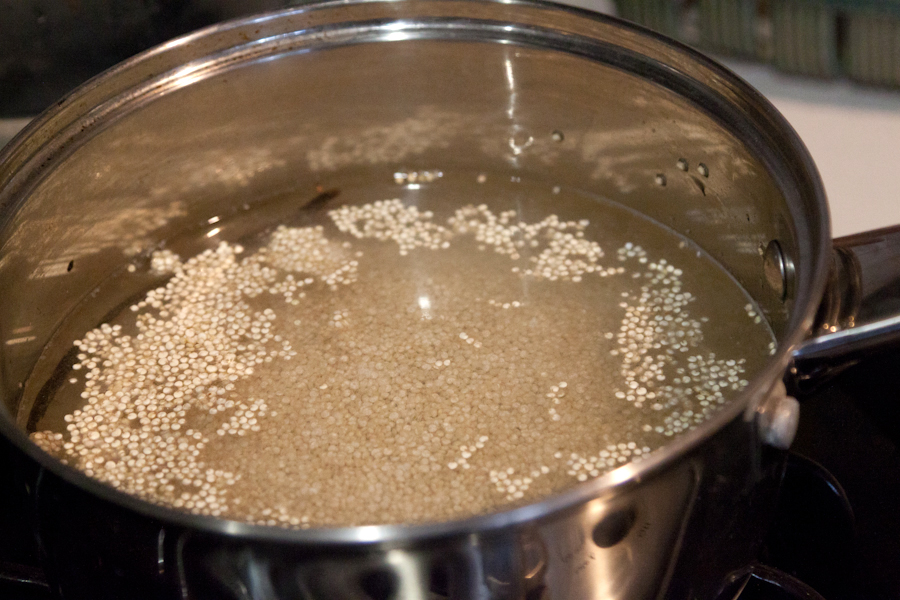 Cook it according to the package directions. Typically it's a 2:1 ratio of water to quinoa.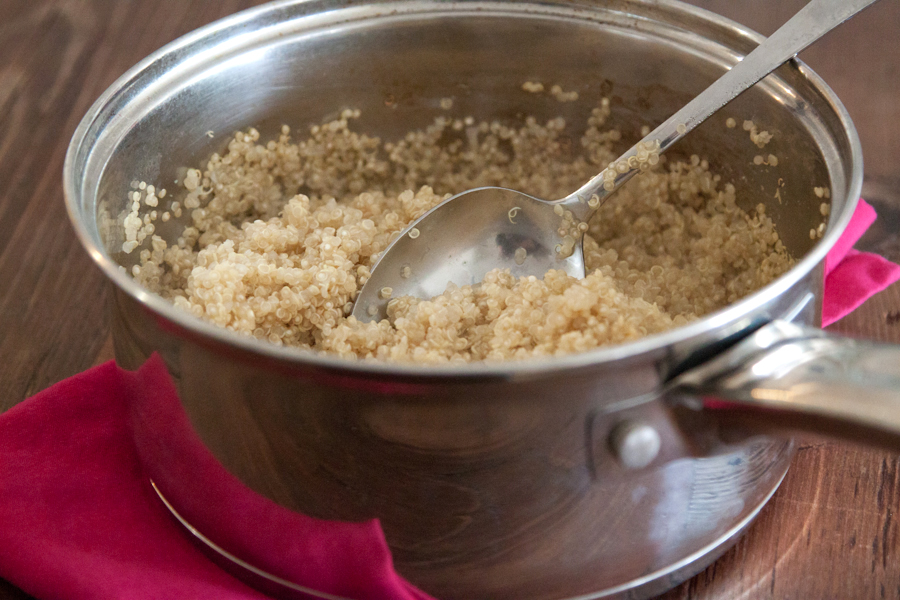 Once the quinoa is cooked, give it a good fluff with a spoon or fork and then set it aside.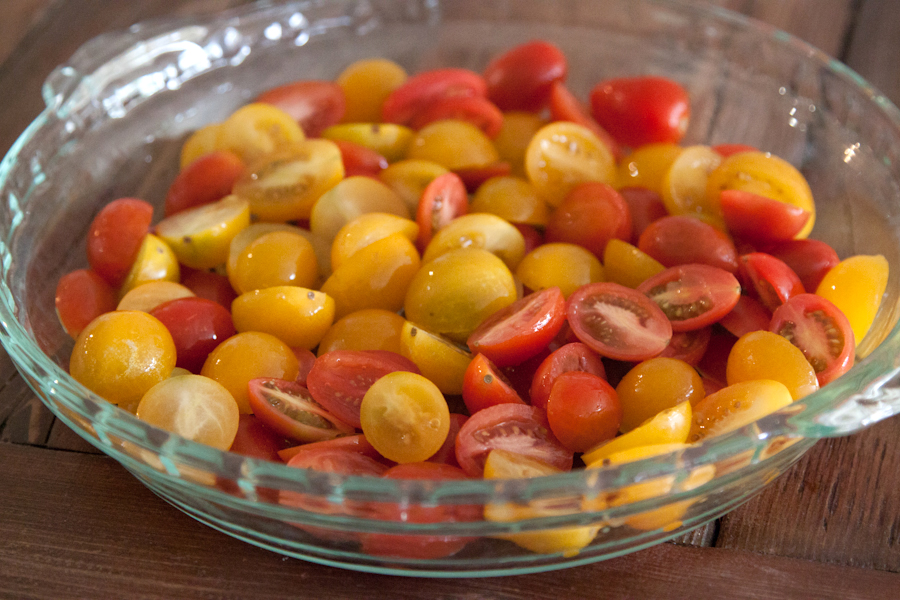 Throw a few handfuls of halved cherry tomatoes into an oven proof dish.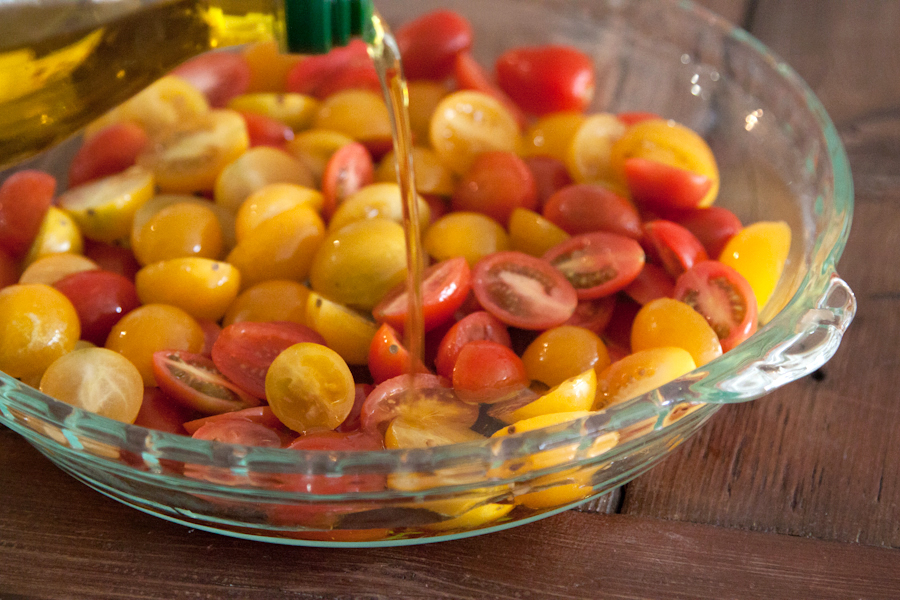 Add some olive oil …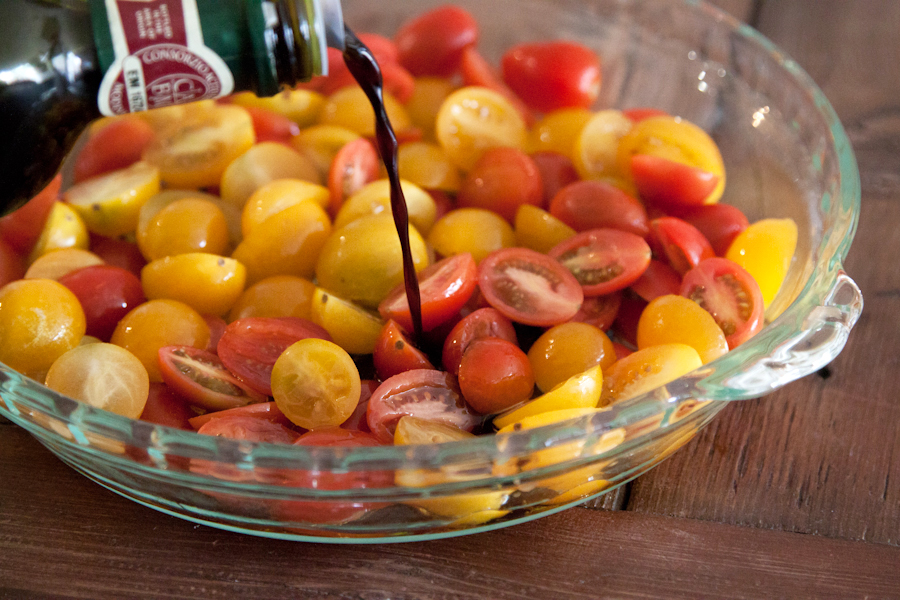 And some balsamic vinegar …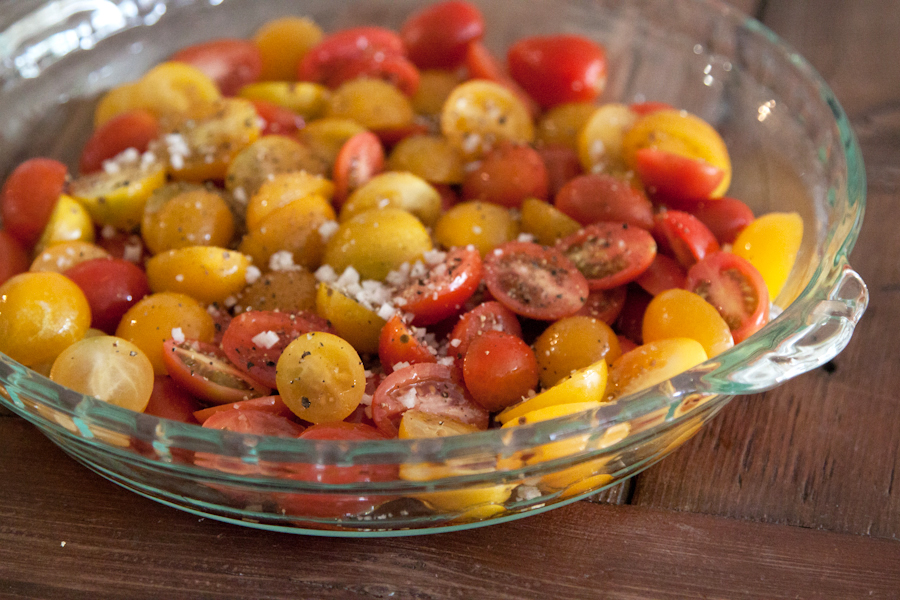 Throw in a pinch or two of salt and some freshly cracked black pepper.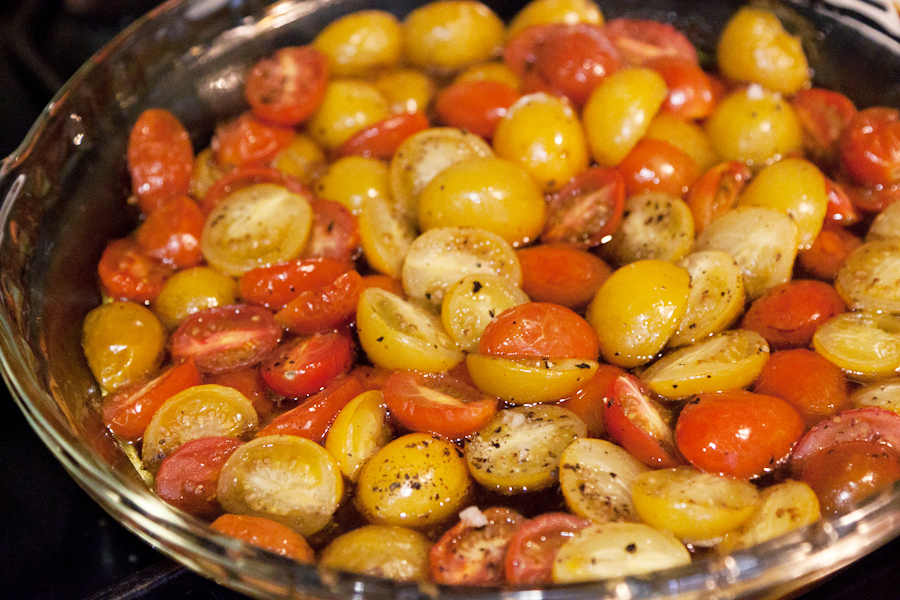 Place the baking dish into the oven so the tomatoes can roast. Once they've roasted, remove them from the oven and set them aside.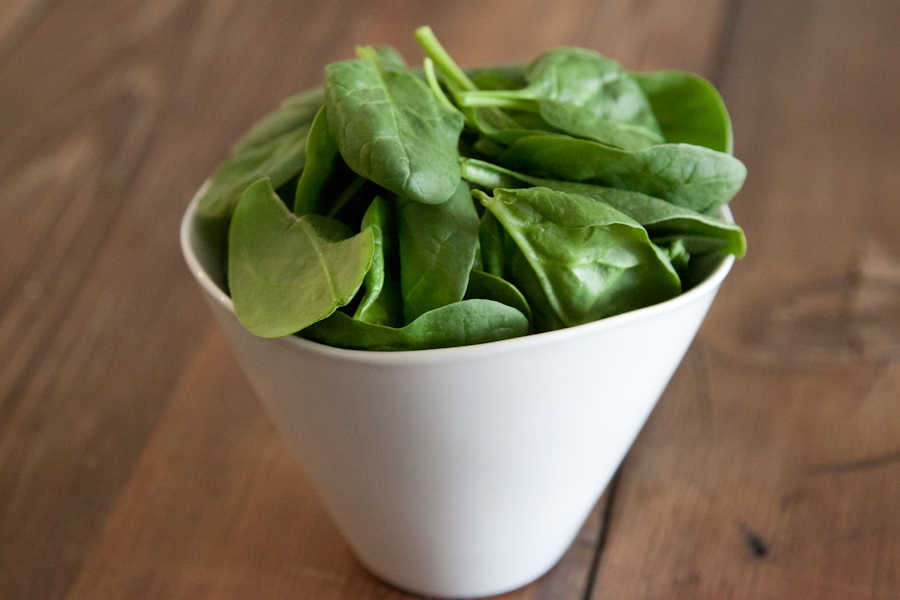 You'll need a bowl of baby spinach too, so might as well get that out and ready to go!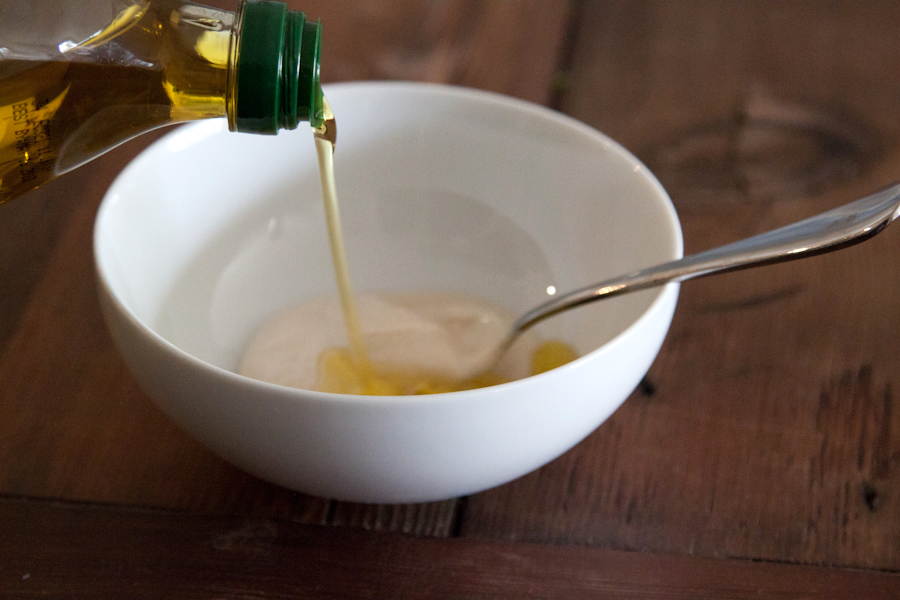 Let's get the dressing ready. Add some tahini and olive oil to a mixing bowl.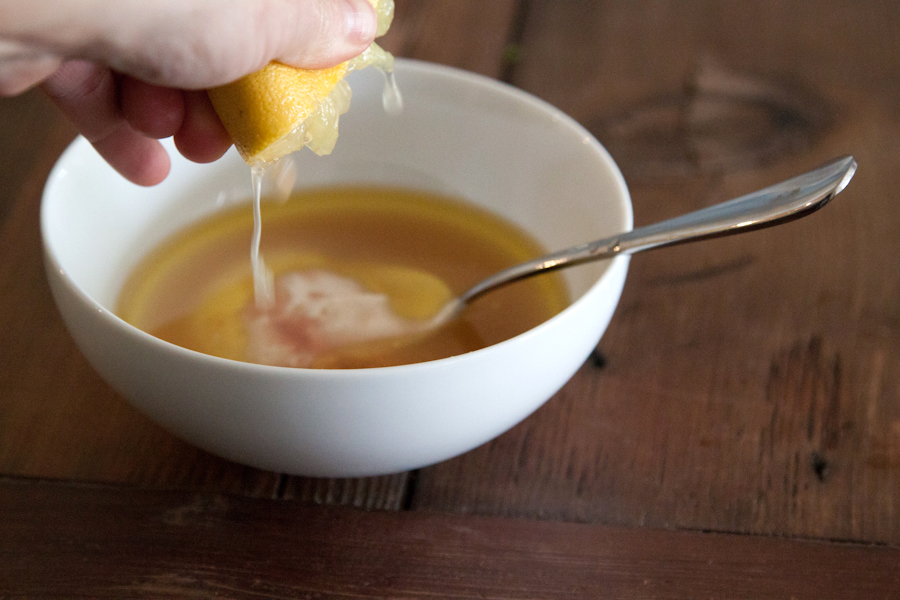 Add a little warm water, red wine vinegar, and throw in some fresh lemon juice.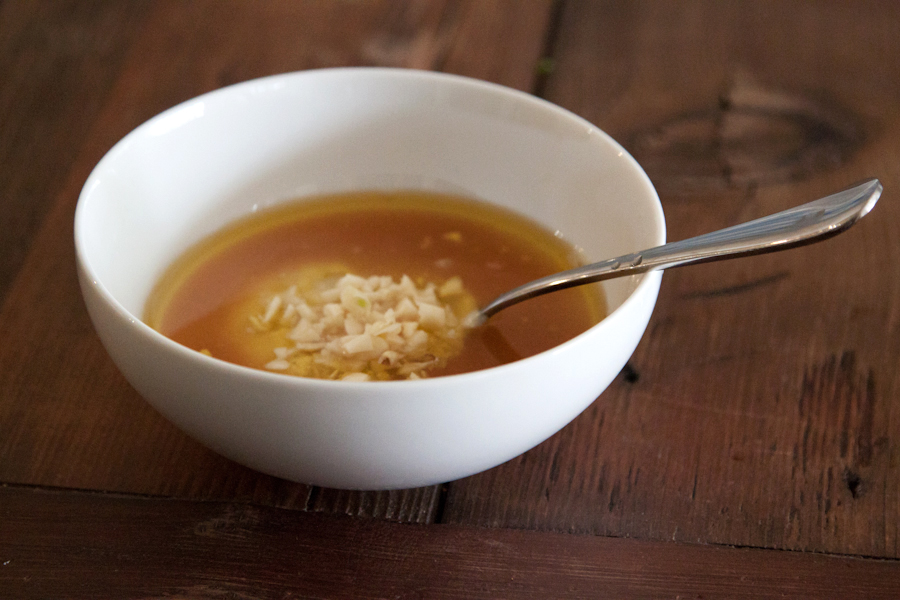 Add a squeeze of your favorite honey and some chopped garlic.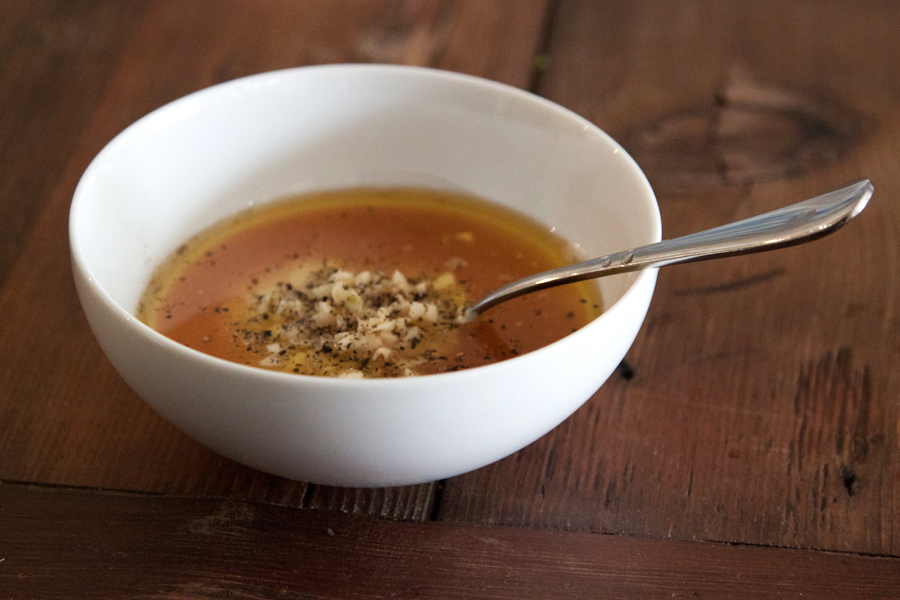 Add some of your favorite salt and some freshly cracked black pepper.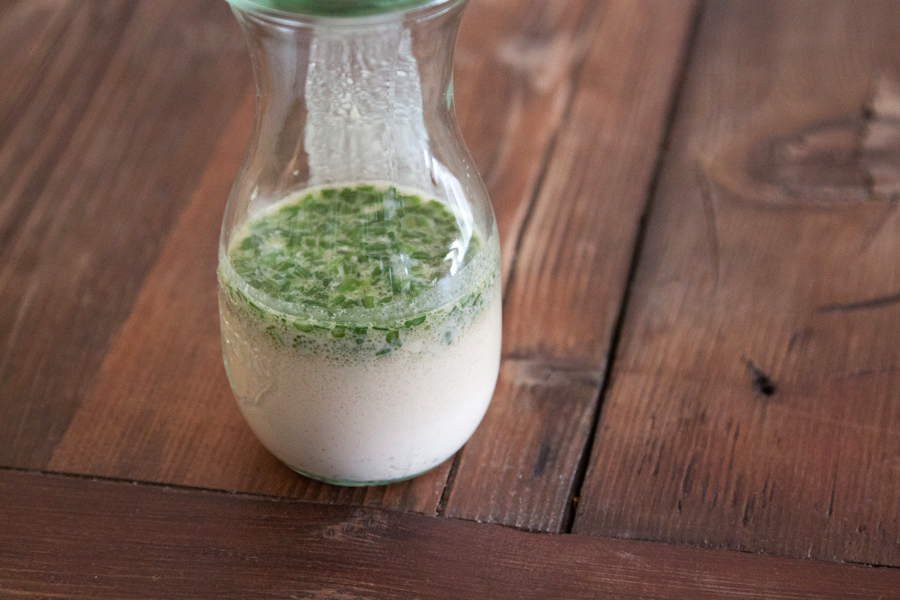 Give it all a whisk and then transfer it into a pretty bottle. I threw in an extra handful of chives just for an extra pop of colors!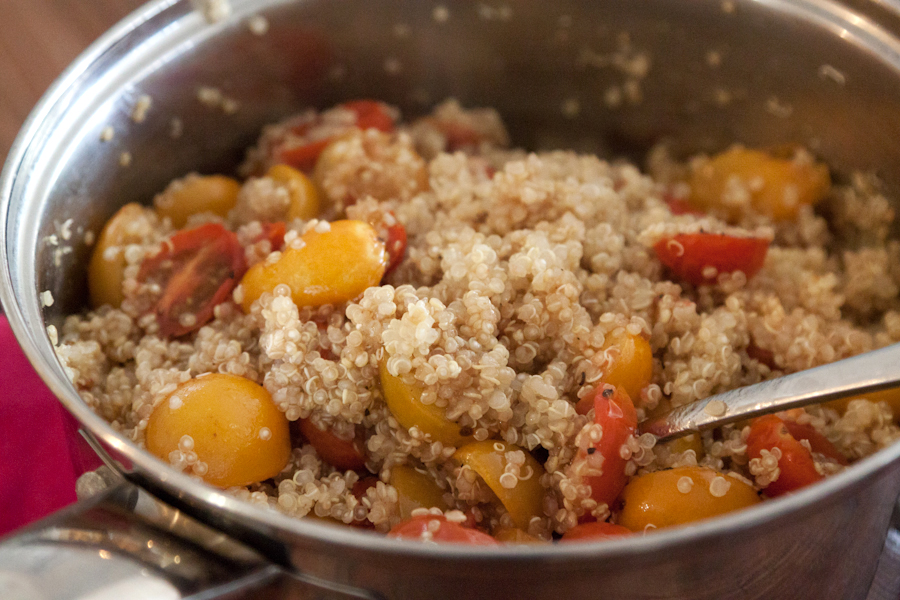 Add the roasted tomatoes and their juices into the quinoa.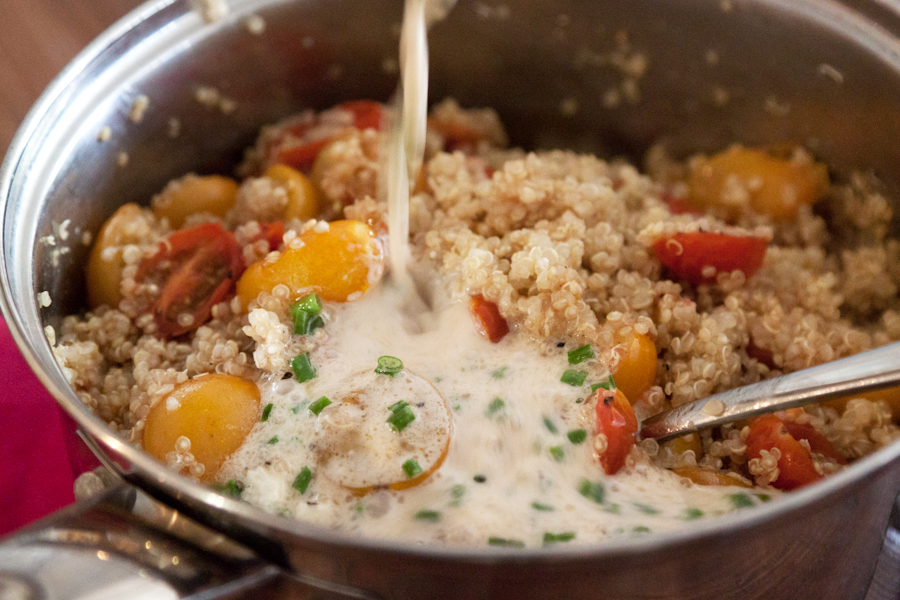 Pour in the dressing.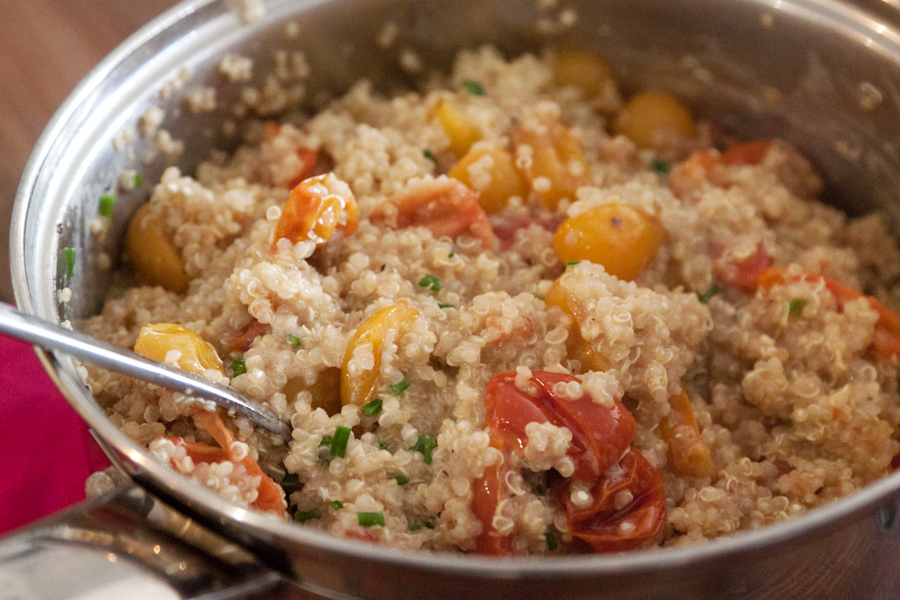 Give everything a good toss.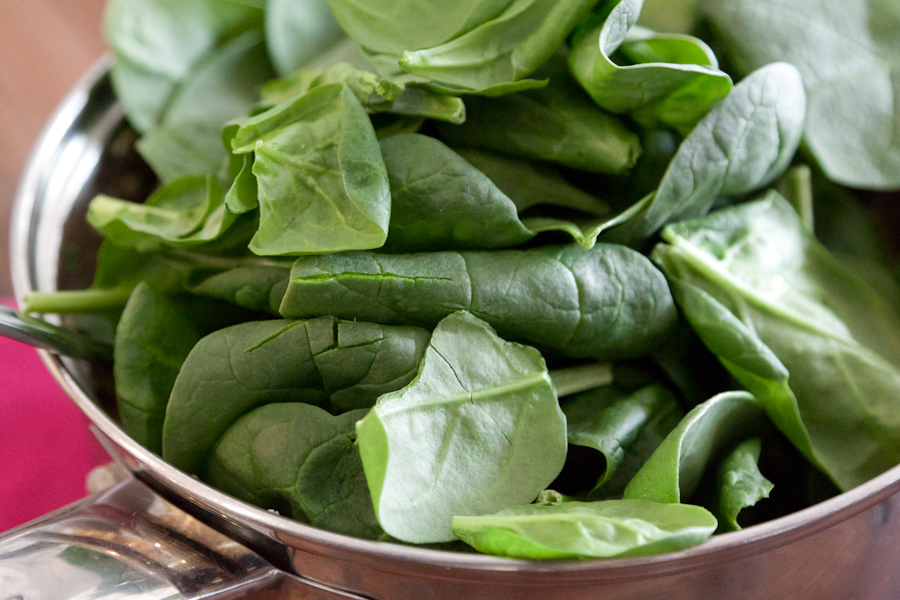 Add the fresh spinach.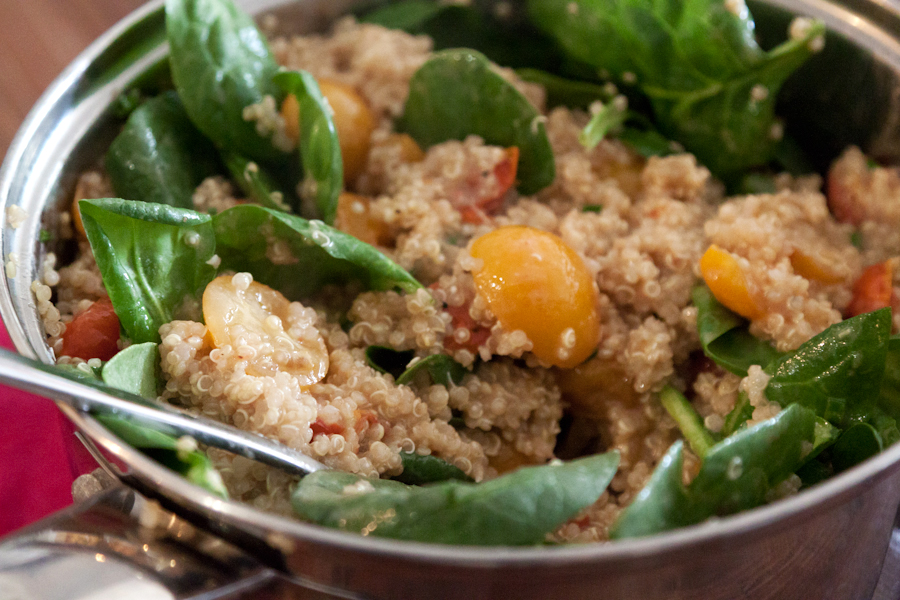 Toss everything together.
Add some avocado and then serve it up! If you are serving this immediately then you are good to go. If you are waiting a bit to serve it, make sure the avocados are nestled mostly into the quinoa so they don't turn brown.
So there it is! This is one of the best quinoa salads I've had to date! It's perfect for pre-summer healthy eating or a "pre-wedding healthy eating trying to fit into a bikini for my bachelorette party" diet. Thanks to Kels for the recipe! Go visit her blog, K&K Test Kitchen, which Kels shares with her mom Kim (editor's note: Awwww!).
Happy cooking!
Printable Recipe
See post on kandktestkitchen's site!
Description
A flavorful salad with a tasty tahini vinaigrette dressing!
Ingredients
FOR THE SALAD:
2 cups Water
1-½ cup Quinoa
1 pint Grape Tomatoes
¼ teaspoons Salt
¼ teaspoons Freshly Ground Pepper
1 Tablespoon Olive Oil
1 Tablespoon Balsamic Vinegar
1-½ whole Avocado
1-½ cup Spinach
FOR THE DRESSING:
¼ cups Tahini (sesame Seed Paste)
3 Tablespoons Olive Oil
3 Tablespoons Warm Water
2 Tablespoons Red Wine Vinegar
1 whole Lemon, Juiced
1 teaspoon Honey
2 cloves Garlic, Minced
¼ teaspoons Salt
¼ teaspoons Freshly Ground Pepper
Preparation Instructions
Boil the water. Once the water is boiling, add the quinoa, cover with a lid, and turn the heat down to simmer the quinoa. The quinoa should cook for about 15 minutes. Fluff with a fork when it's done cooking and allow it cool slightly.
Preheat the oven to 425ºF. Cut the grape tomatoes in half and lay them in a single layer in a glass baking dish. Sprinkle with salt and pepper, and drizzle with olive oil and balsamic vinegar. Roast the tomatoes for 25-30 minutes, or until they start to caramelize. Allow the tomatoes to cool slightly.
Whisk together the dressing ingredients. Make the dressing about 15 minutes ahead of mixing it into the salad.
Mix together quinoa, tomatoes, avocado, and spinach. Drizzle with tahini viniagrette (I used about 2/3 of what I made) and season with salt and pepper. Mix well.


_______________________________________
Gaby Dalkin is the young lady behind What's Gaby Cooking, a food blog that's bursting at the seams with incredible recipes and food photography. She's a personal chef and professional recipe developer, and if you follow her on Twitter, you'll soon discover her two-fold obsession: guacamole and cheese. She has small feet, a large heart, and a smile that can light up the whole building. We're pretty stoked to have her here.