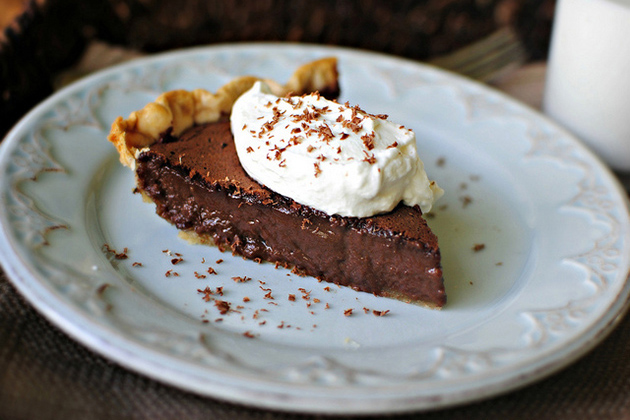 This pie had me at the word easy. Okay, it really had me at chocolate and pie. I was looking for a quick and fancy pie to serve after dinner to celebrate some fantastic report cards, so when I typed the words "easy pie" into the Tasty Kitchen search engine and voilà! I found Sissy's recipe for Easy Chocolate Pie.
 
I had to do a double take at the ingredient list because for the pie filling, there were only five ingredients listed. Five ingredients that I already had in my pantry! And whether you make your own pie crust or buy store-made dough, that's really up to you, because the pie filling is the real star of this recipe. It's creamy, pudding-like and not too sweet, which I love! I topped mine with homemade whipped cream and couldn't resist sneaking a slice before dinner.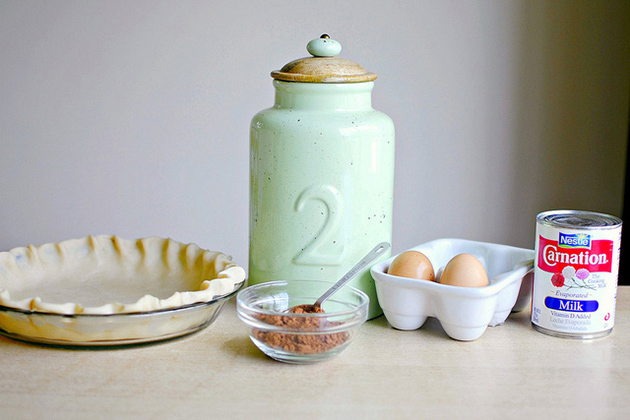 I told you it was easy. So easy you probably don't need a step-by-step tutorial—but you're getting one anyway!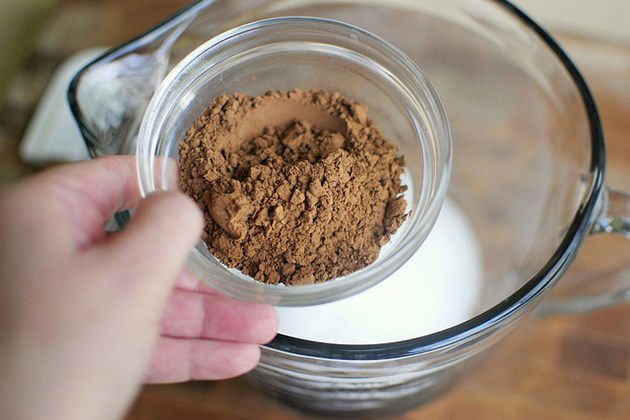 In a large bowl add 1-1/4 cup granulated sugar and 3-1/2 tablespoons cocoa powder.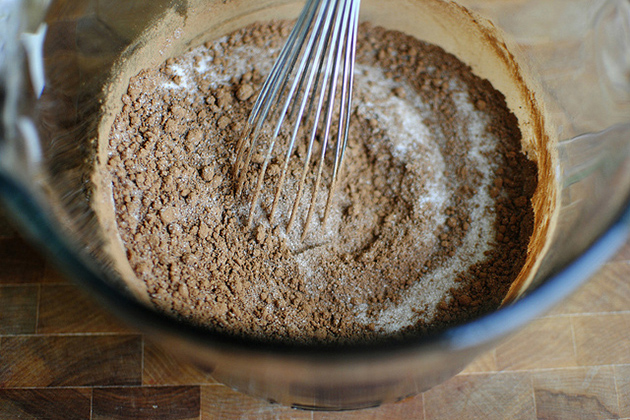 Whisk to fluff and combine.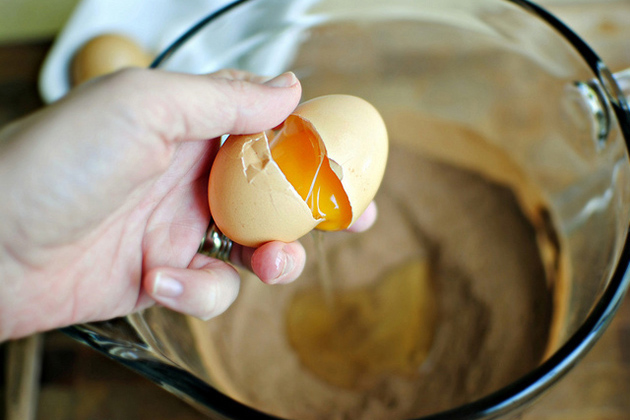 Crack and add two whole eggs into the bowl with the cocoa and sugar.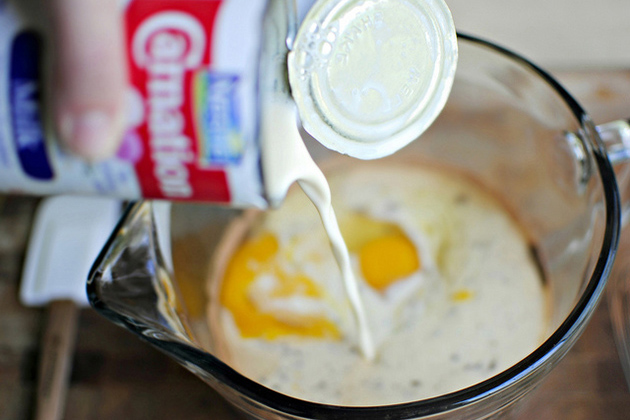 Add in a five-ounce can of evaporated milk.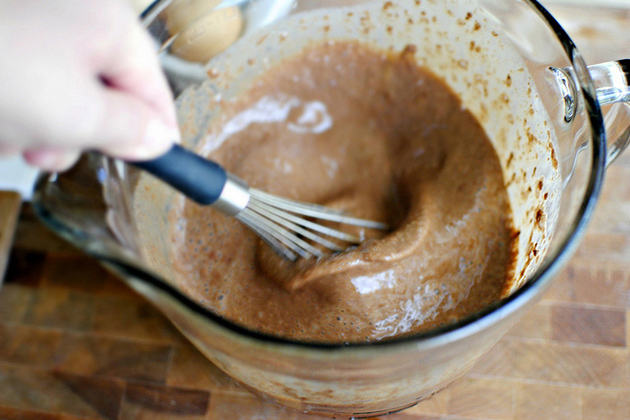 Add the melted butter and then just whisk until everything is incorporated into the dry ingredients. Really try hard not to pour this into a mug and drink it.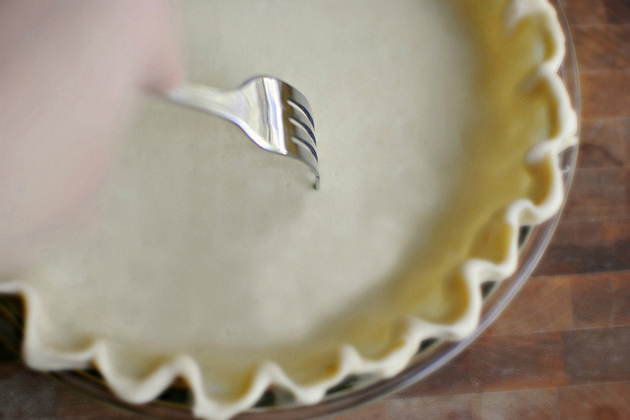 Prick the bottom of your pie shell a few times.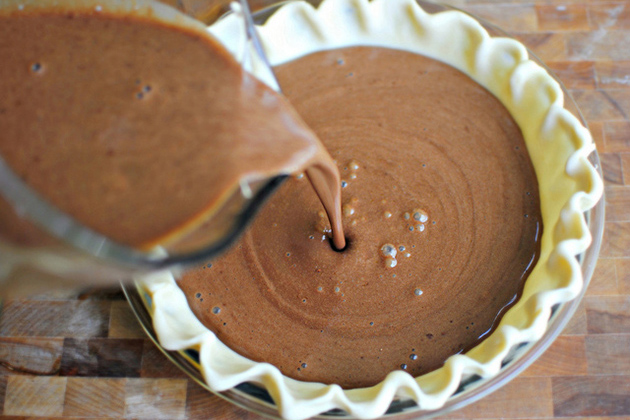 And pour in the chocolate pie filling.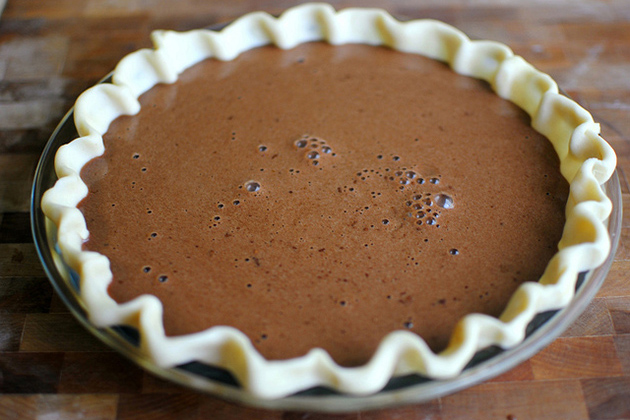 Carefully place the pie into a preheated 350ºF oven and bake for 50 minutes. Meanwhile, the most unbelievable chocolaty aroma will creep throughout your house.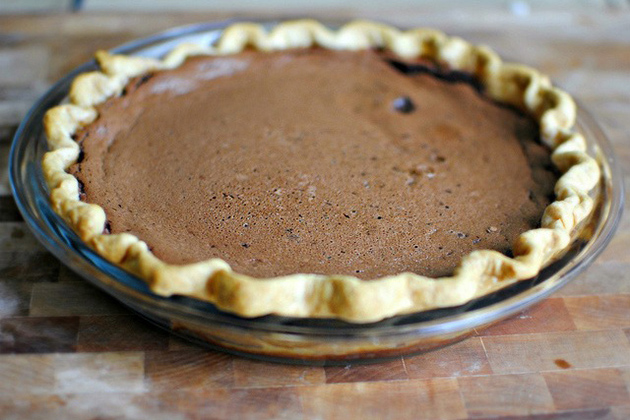 It may slightly jiggle in the center, but that's totally okay because as it sits it will cool and set up more.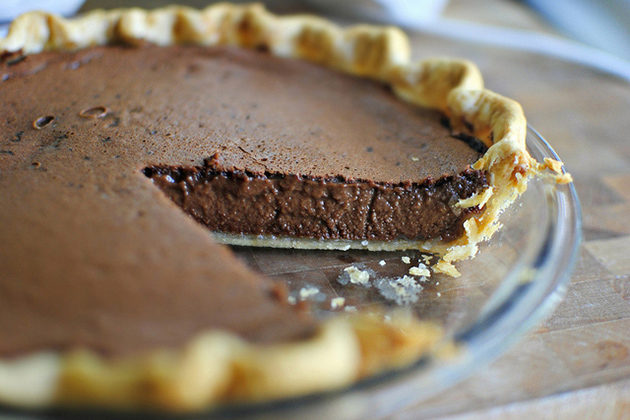 The camera loved this pie! At every angle this pie looked every bit delicious as the title leads you to believe. It's one of those recipes you can whip up at a moment's notice for an impromptu family gathering, school bake sale or for those lifetime movie nights. Whatever the occasion, this pie will truly shine!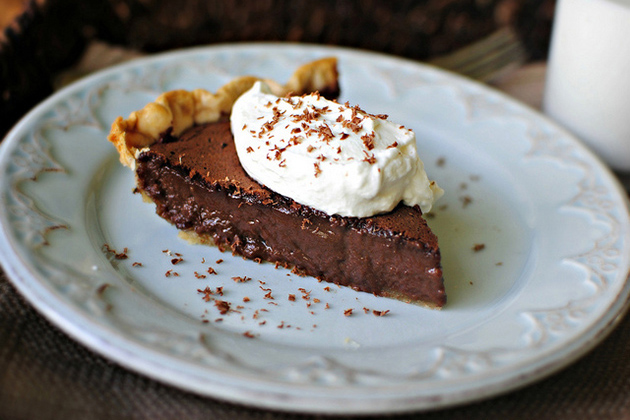 A little whipped cream and a dusting of chocolate shavings and you have not only one easy pie but a fancy, delicious, stunning, chocolaty (did I mention delicious?) pie.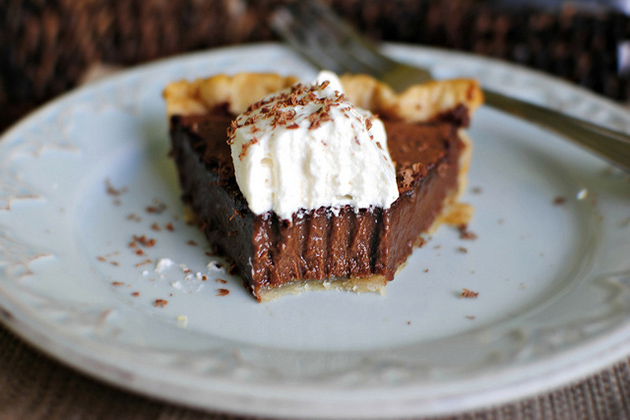 Thank you Sissy for sharing this pie with us. It was everything you promised it to be, easy and chocolaty! I'll be making this pie again, that's for sure!
 
Be sure to swing through Sissy's TK recipe box for more of her recipes. And while you're at it, stop by her blog Out on a Limb where she chronicles her day-to-day happenings. Now if you'll excuse me, I have a pie to finish eating!
Printable Recipe
Description
This simple but decadent chocolate pie comes together in a snap and the aroma calls you to snatch it out of the oven!
Ingredients
1 whole Refrigerated Pie Crust, Or Use Your Favorite 1 Crust Dough Recipe
3-½ Tablespoons Cocoa Powder
1-¼ cup White Sugar
2 Eggs
½ sticks Melted Butter Or Margarine
1 can Evaporated Milk (5 Oz Can)
Preparation Instructions
1. Preheat oven to 350 F. In a bowl, mix together cocoa powder and sugar. The texture of the pie will be smoother if a food processor is used.
2. Add all of the remaining ingredients (except the crust) and whisk/blend together. Batter will be very thin.
3. Put the pie crust into an 8 or 9 inch pie pan and prick the dough several times with a fork.
4. Pour batter into crust and bake for about 50 minutes, or until the batter sets up and there is a thin crust on the top.
Top with whipped cream and enjoy!


_______________________________________
Laurie is the force behind Simply Scratch, a blog that documents her efforts to find and create recipes that are made simply from scratch. (We think it's sweet that her mother-in-law helped her set up her blog and get started.) We love her recipes; they're not just tried and true, but they look gorgeous as well. Check out her blog and you'll become a fan too.