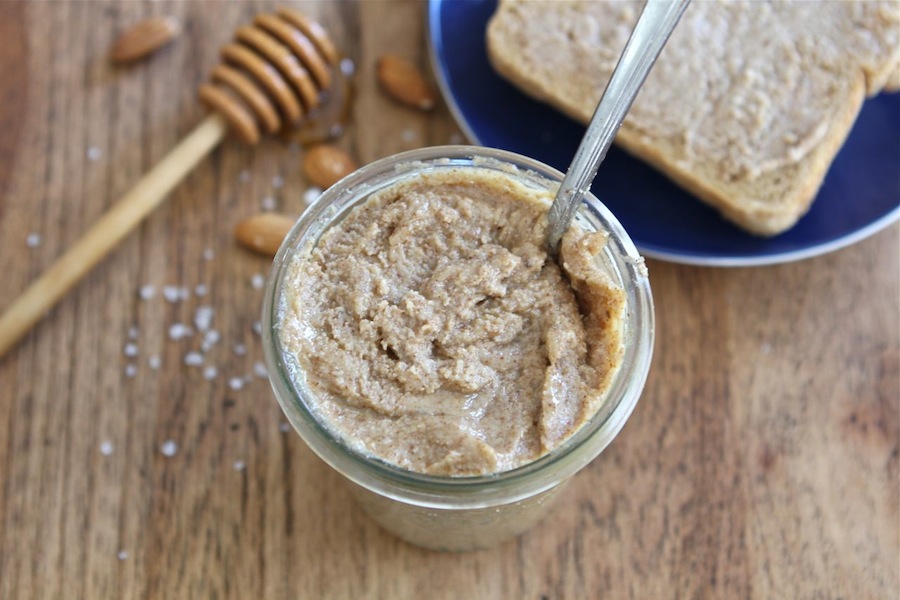 Have you ever made nut butter at home? If not, what are you waiting for? It is so easy and much cheaper than buying at the store. I make homemade peanut butter and almond butter all of the time. I like to try new variations of my favorite nut butters, so when I saw Erin's (Naturally Ella) recipe for Sea Salt and Honey Almond Butter I knew I was in for a special treat. I had everything in my pantry so I busted out my food processor and got started.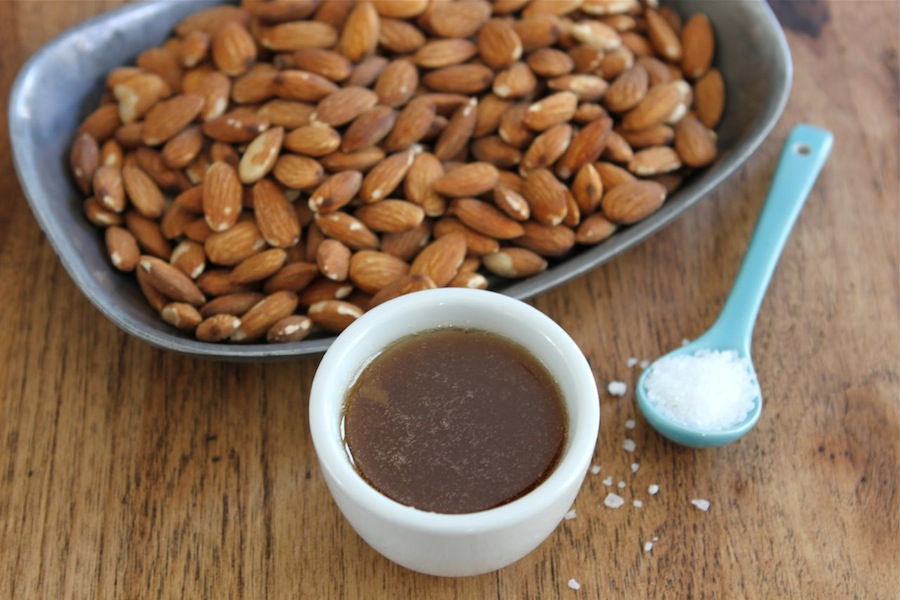 To make it you will need: almonds, honey, and sea salt. Yes, there are only three ingredients involved in making this delicious almond butter. Big time bonus, huh?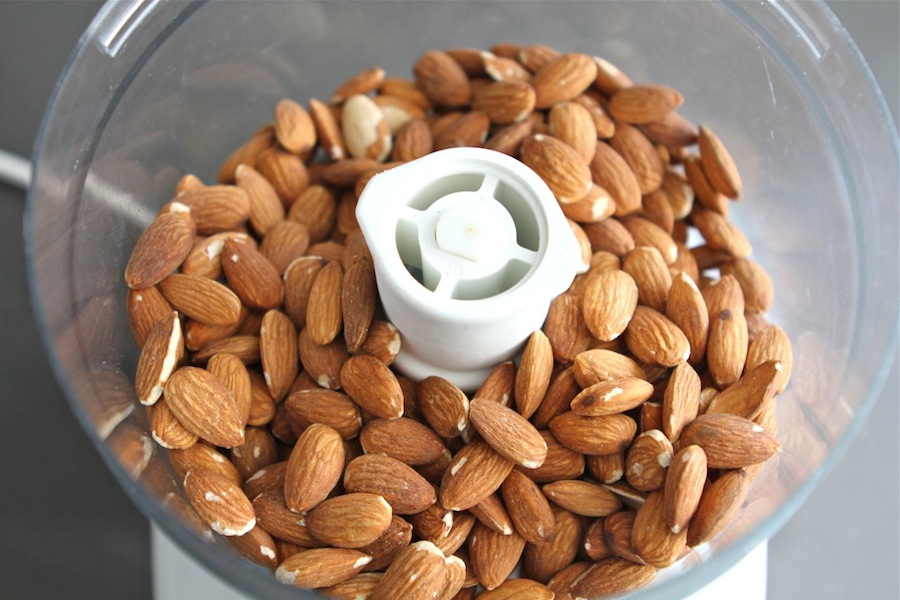 Place the almonds in the food processor.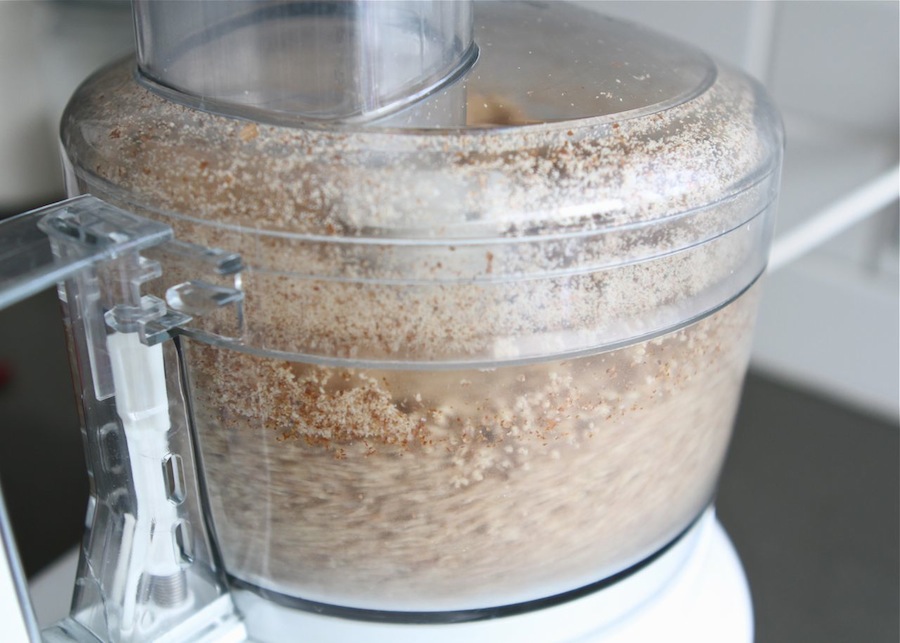 Turn on the food processor and let it work its magic.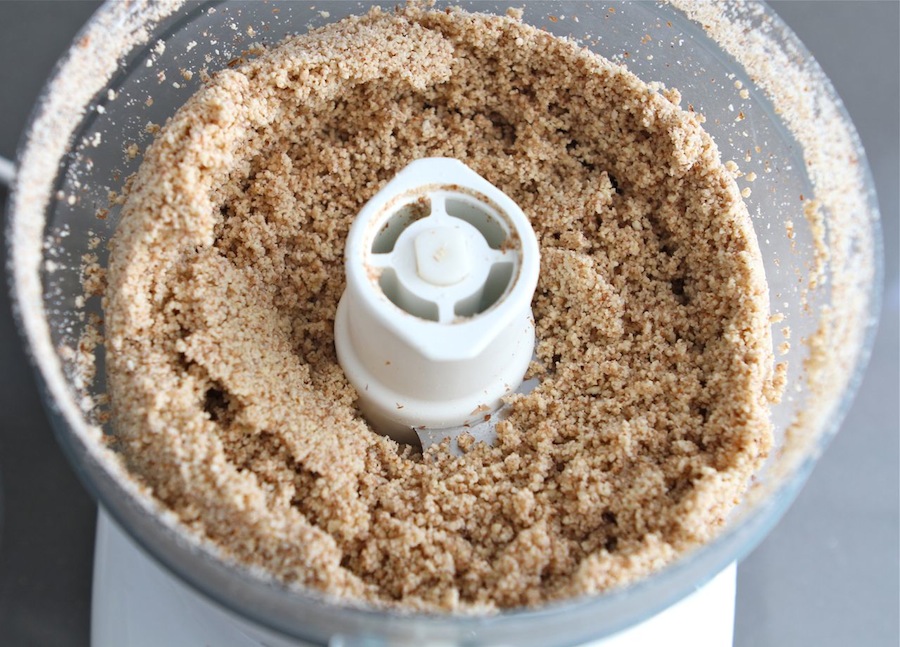 The almonds will go through different stages. Keep the food processor going until the almonds release their oils.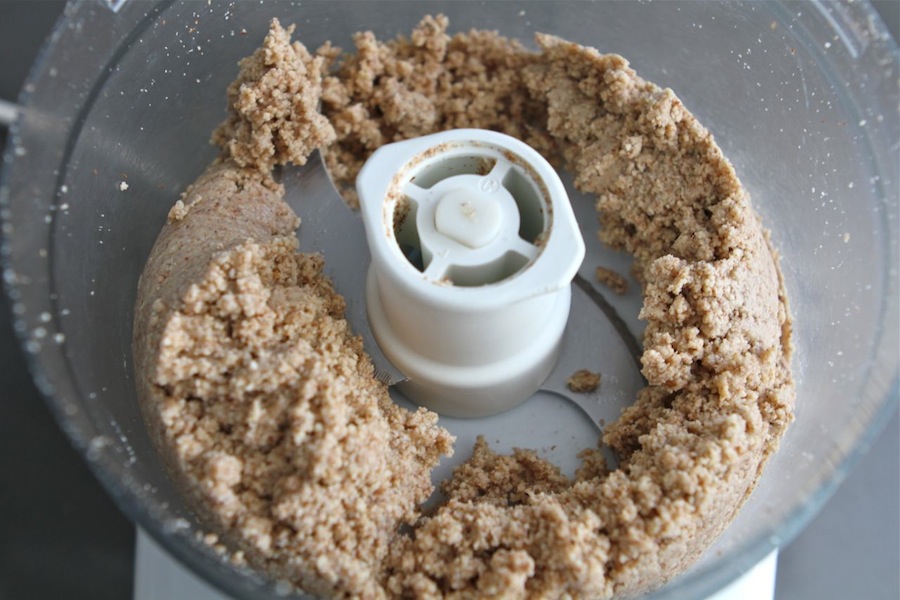 The almonds will start to ball up right before it is ready. 
Then the almonds will turn into a smooth and creamy butter. When you get to this stage, you are good to go.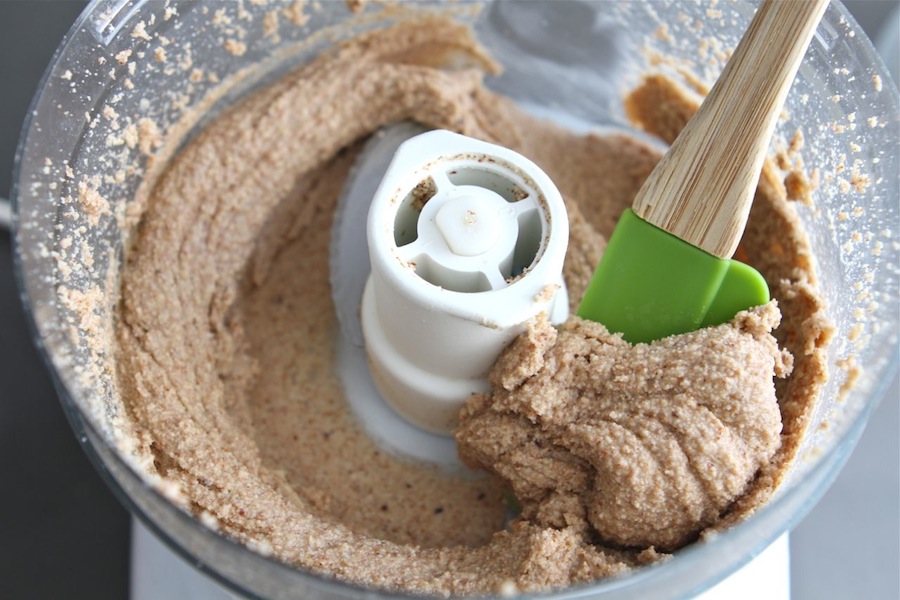 Turn off the food processor and scrape the almond butter into a large jar.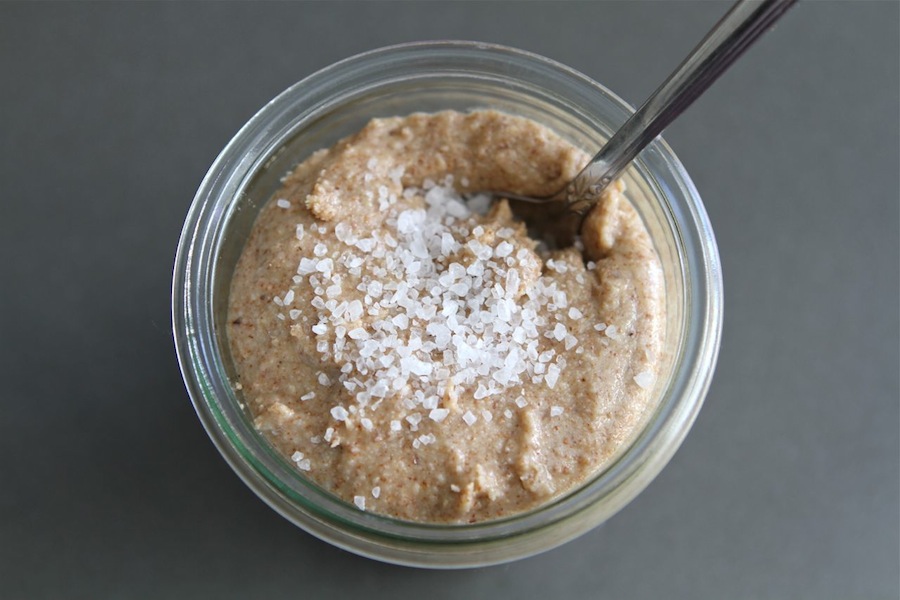 Sprinkle in sea salt.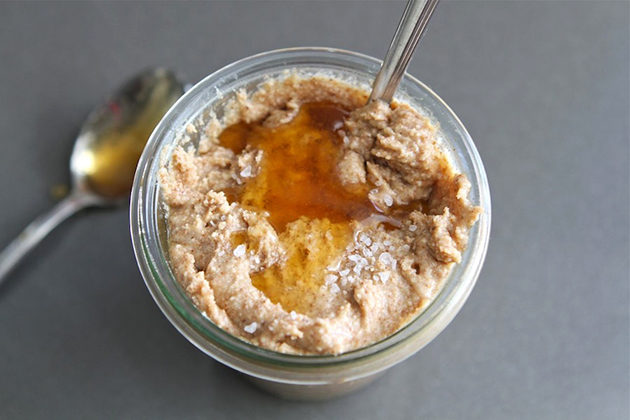 Add in the honey. Stir until combined. Taste the almond butter and adjust sweet/salty combination to your liking.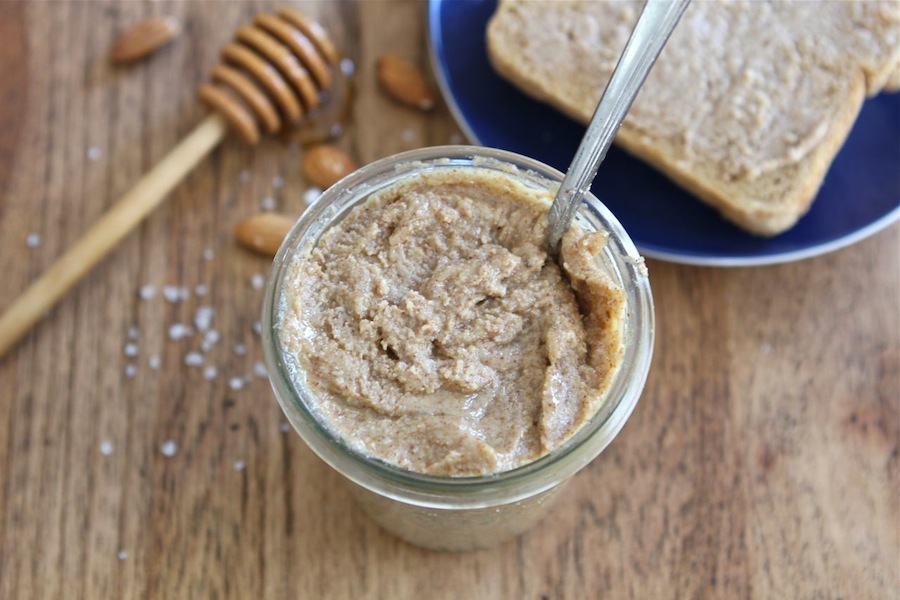 Cover the jar with a lid and store in the refrigerator.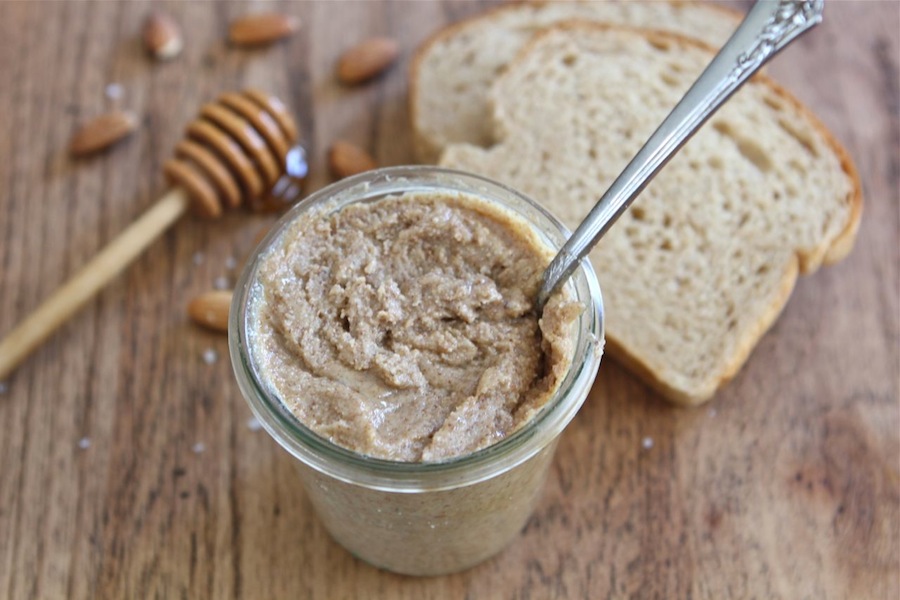 Homemade nut butter in under ten minutes, with only three ingredients—you've got to get in on this! It's so easy and so good! I am in love with the sweet and salty combo. I could eat it straight from the jar, but I try to control myself. I love to eat it on apple slices, toast, or crackers. It is great for breakfast or a healthy snack. 
Thanks Erin for sharing your Sea Salt and Honey Almond Butter recipe. My jar is already half empty and it's only been a few days. I guess I will be whipping up another batch soon. For other delicious and healthy recipes, visit Erin's beautiful blog, Naturally Ella. 
Printable Recipe
See post on Erin's site!
Description
Homemade almond butter that beats out store bought any day!
Ingredients
2 cups Dry Roasted Almonds
1 teaspoon Sea Salt
2 Tablespoons Honey
Preparation Instructions
Place almonds in a food processor and turn on. Almonds will go through different stages but you will want to let your food processor run until the oil has released and almond butter has smoothed out (it will ball up right before this happens). Turn off food processor and transfer to a mason jar.
Stir in salt and honey; taste. Adjust sweet/salty combination to your liking. Cover with an airtight lid and keep in the refrigerator.


_______________________________________
Maria and her husband Josh (who she affectionately refers to as her "dough boy") blog at Two Peas and Their Pod. They've been featured on Saveur, Eatocracy, Gourmet Live, Glamour, and the Los Angeles Times, to name just a few. They'd also just recently added a little pea to their pod. We're so glad to have them here!