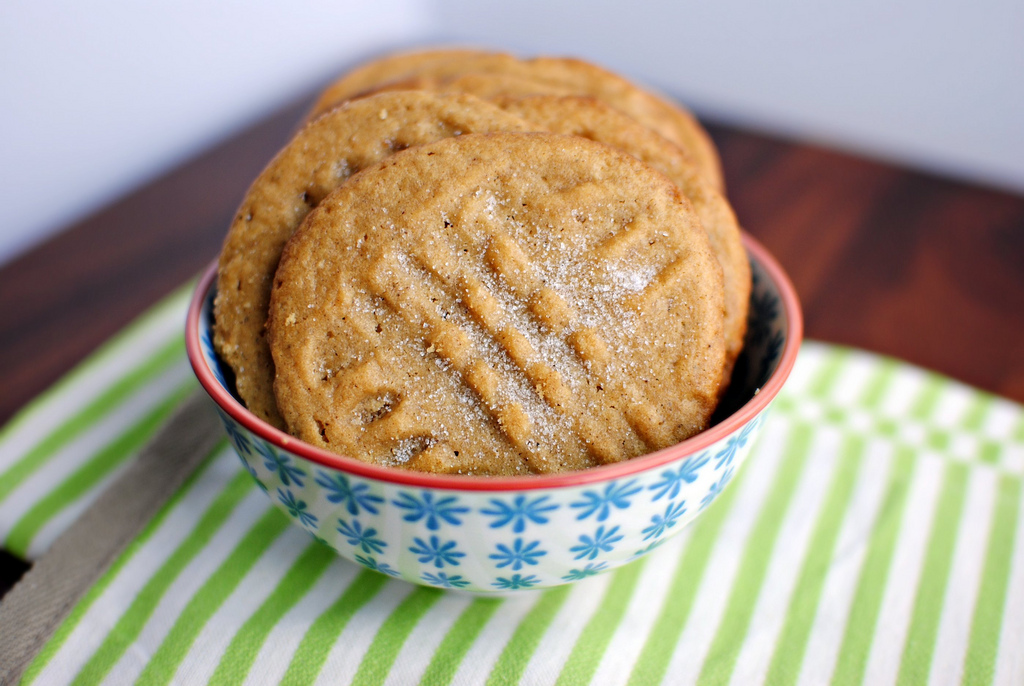 When I think of peanut butter cookies my mind instantly recalls those perfectly round cookies with the fork-hashed "X" in the center. But what if I told you TK member Bellelatte does it one better? What if I told you Melissa takes your everyday peanut butter cookie and transcends it into a realm of pure confection perfection?
 
How can that be? Two words: brown butter.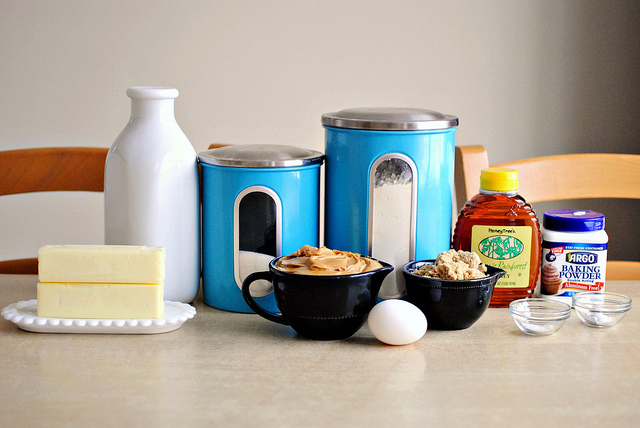 Yes, brown butter is the bees-knees. It's what makes the world go round. Well, at least it makes my world go round, and after you taste these cookies I bet you'll feel the same way.
  





In a small bowl, whisk together the flour, baking powder, baking soda, and salt.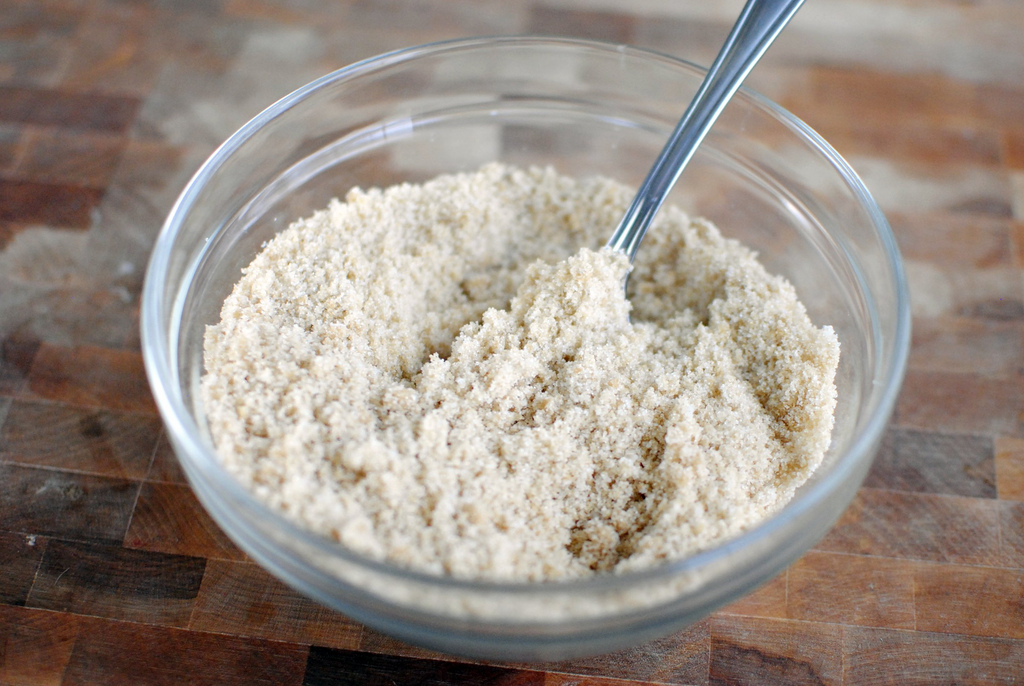 In a medium bowl, combine the white sugar with the brown sugar and set aside.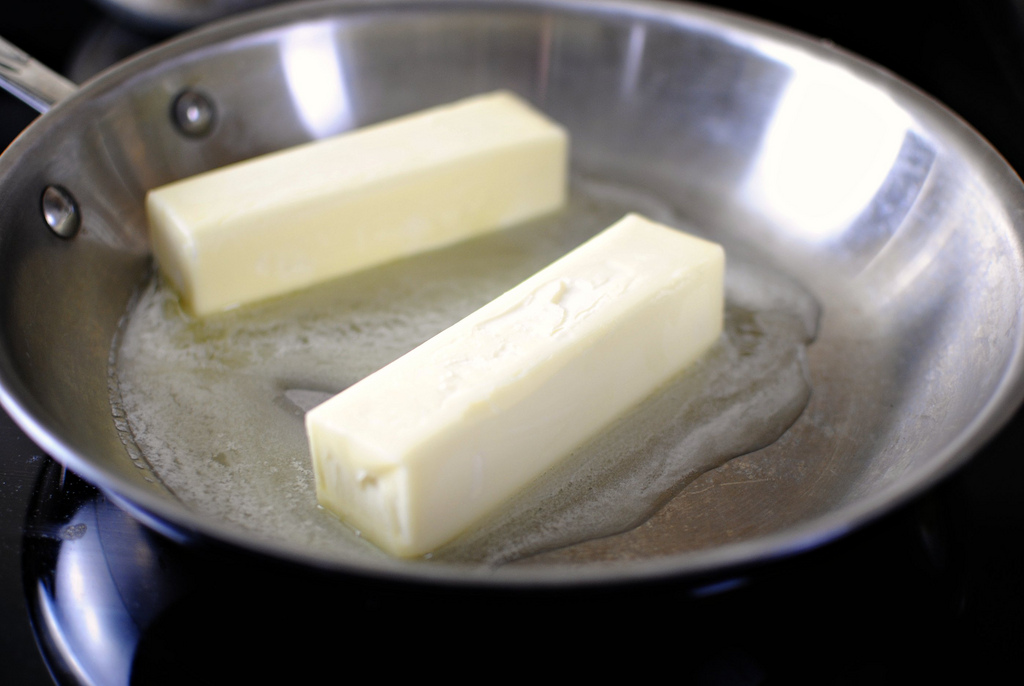 In a medium (10-inch) skillet, slowly melt 2 sticks of unsalted butter over medium-low heat.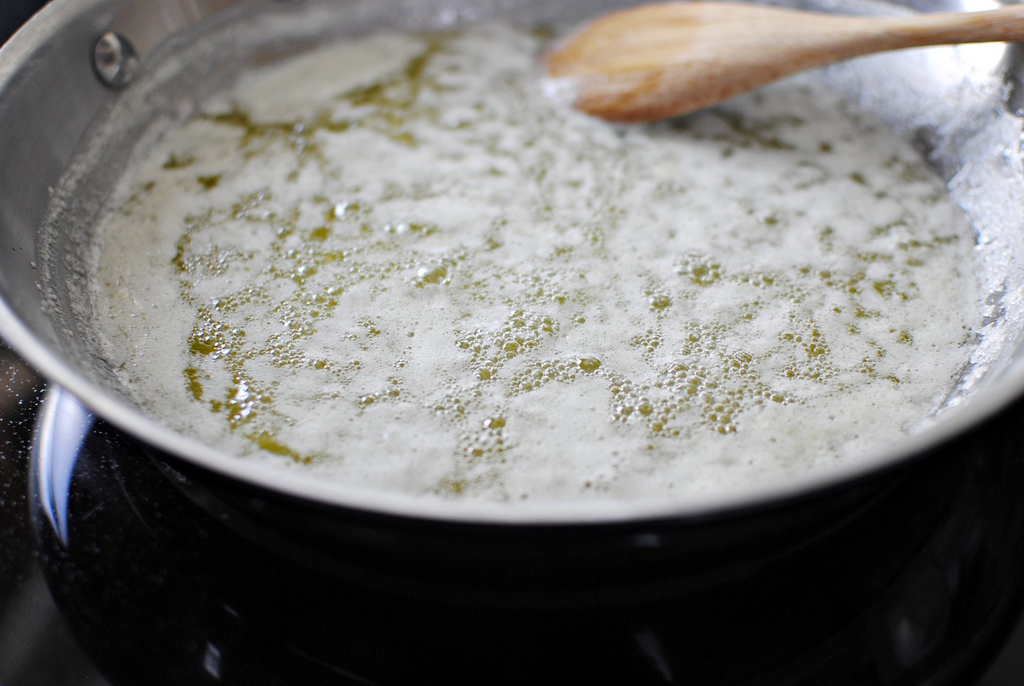 Continue to stir as the butter bubbles.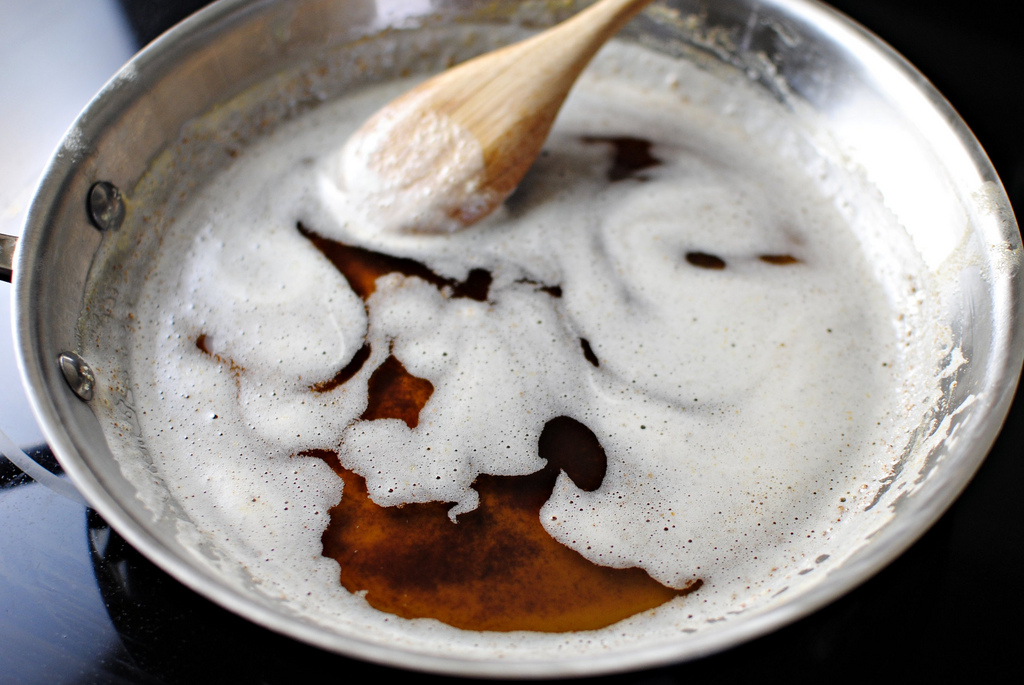 Once the milk solids have sunk to the bottom of the pan and turned the prettiest shade of brown, remove the pan off the heat.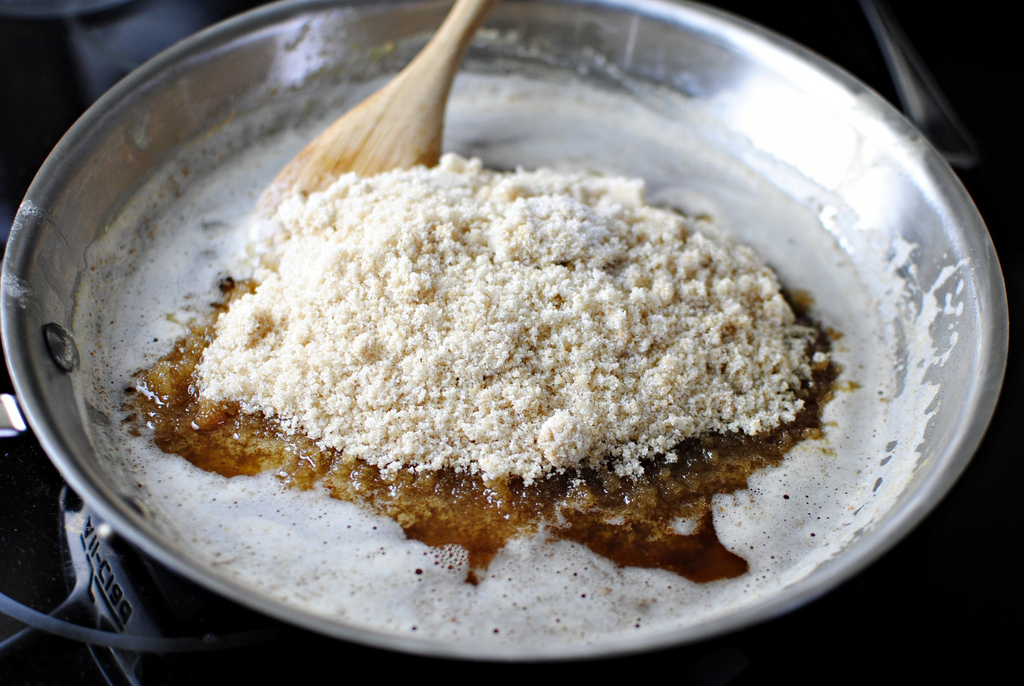 Now you can add the sugars into the browned butter.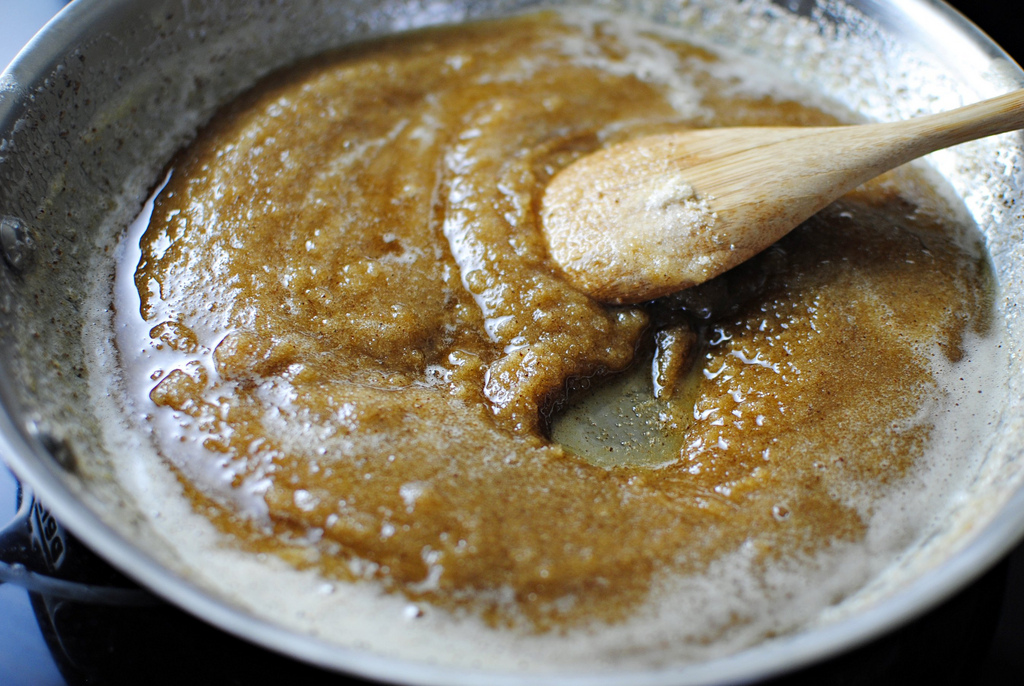 Slowly stir to combine and let cool for 10 minutes or so.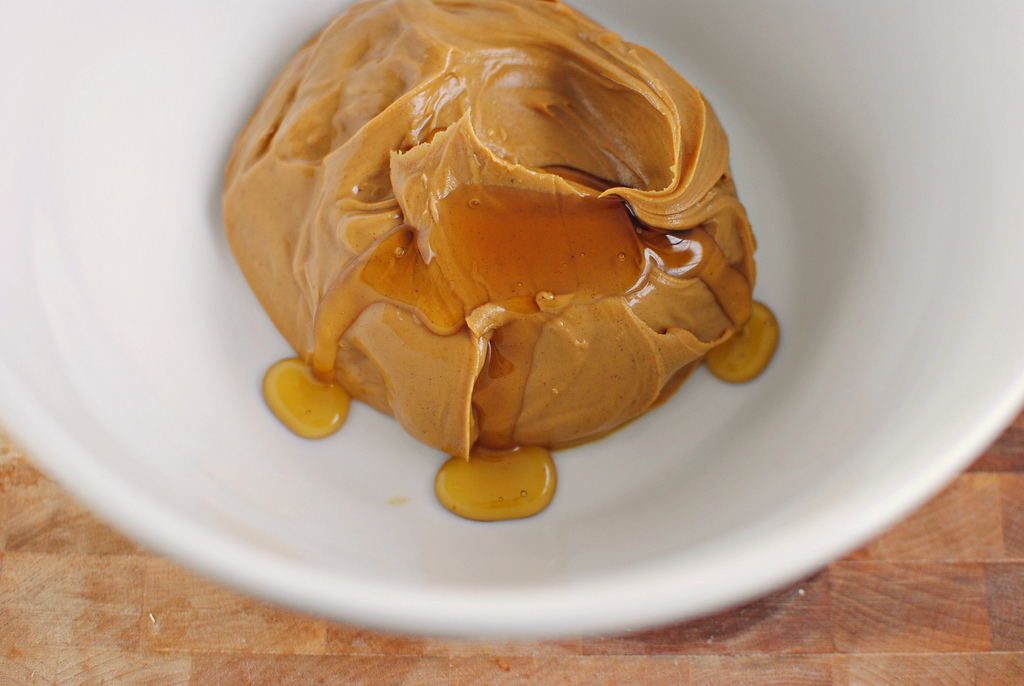 In a large bowl, add the creamy peanut butter and the honey.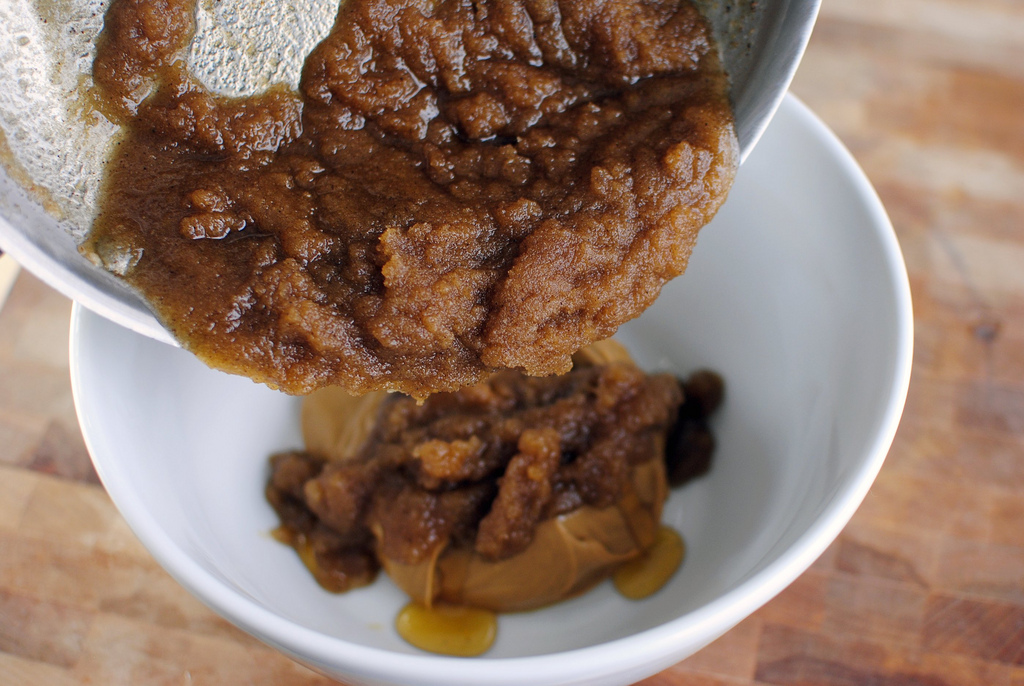 Then add in the cooled browned butter-sugar mixture.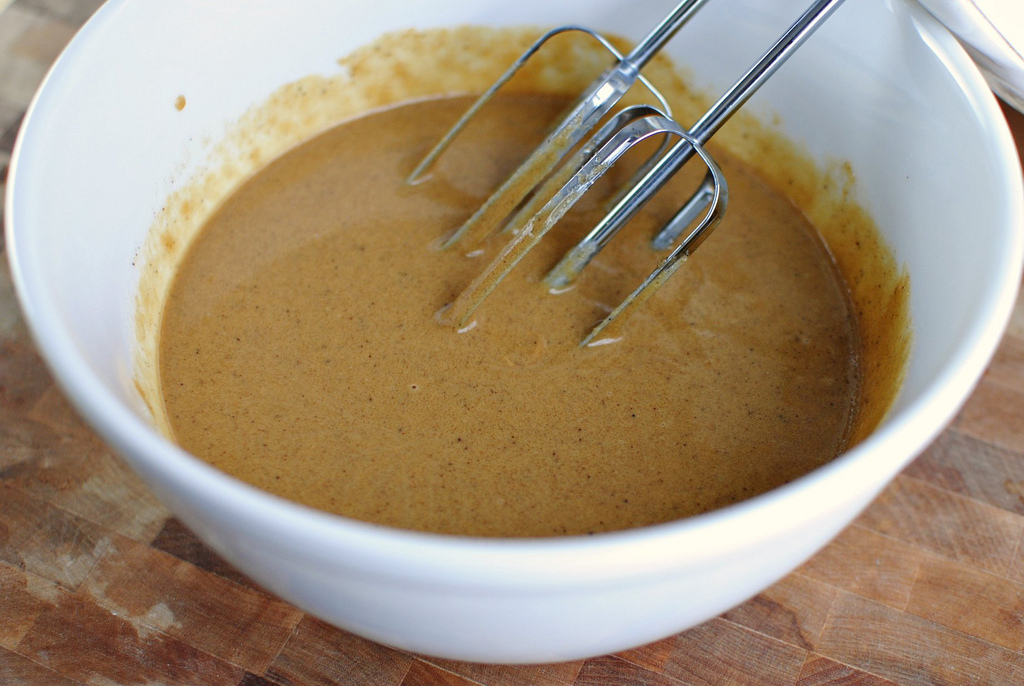 Mix that until just combined.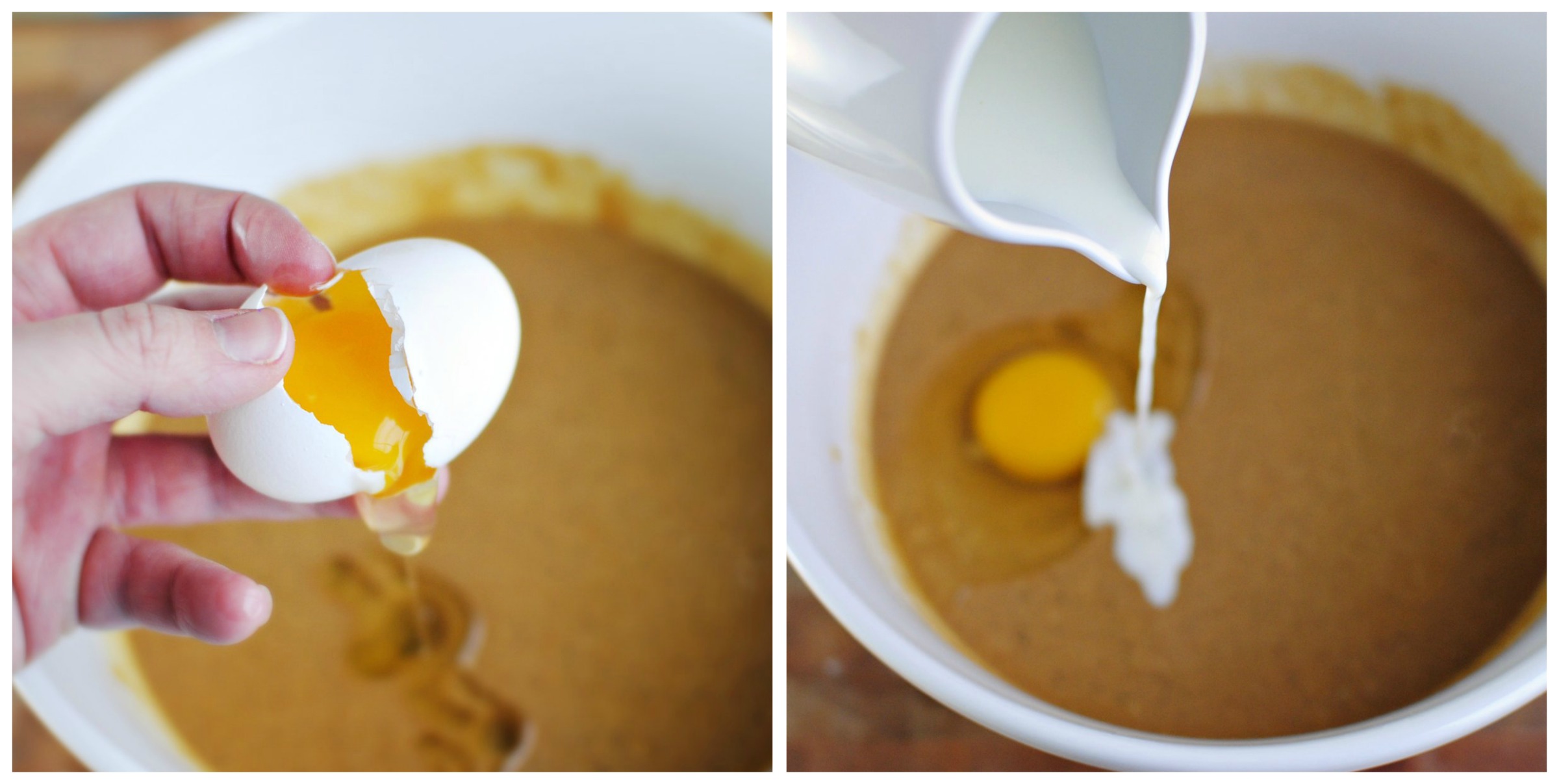 Crack and add in 1 egg and the 1/4 cup of milk.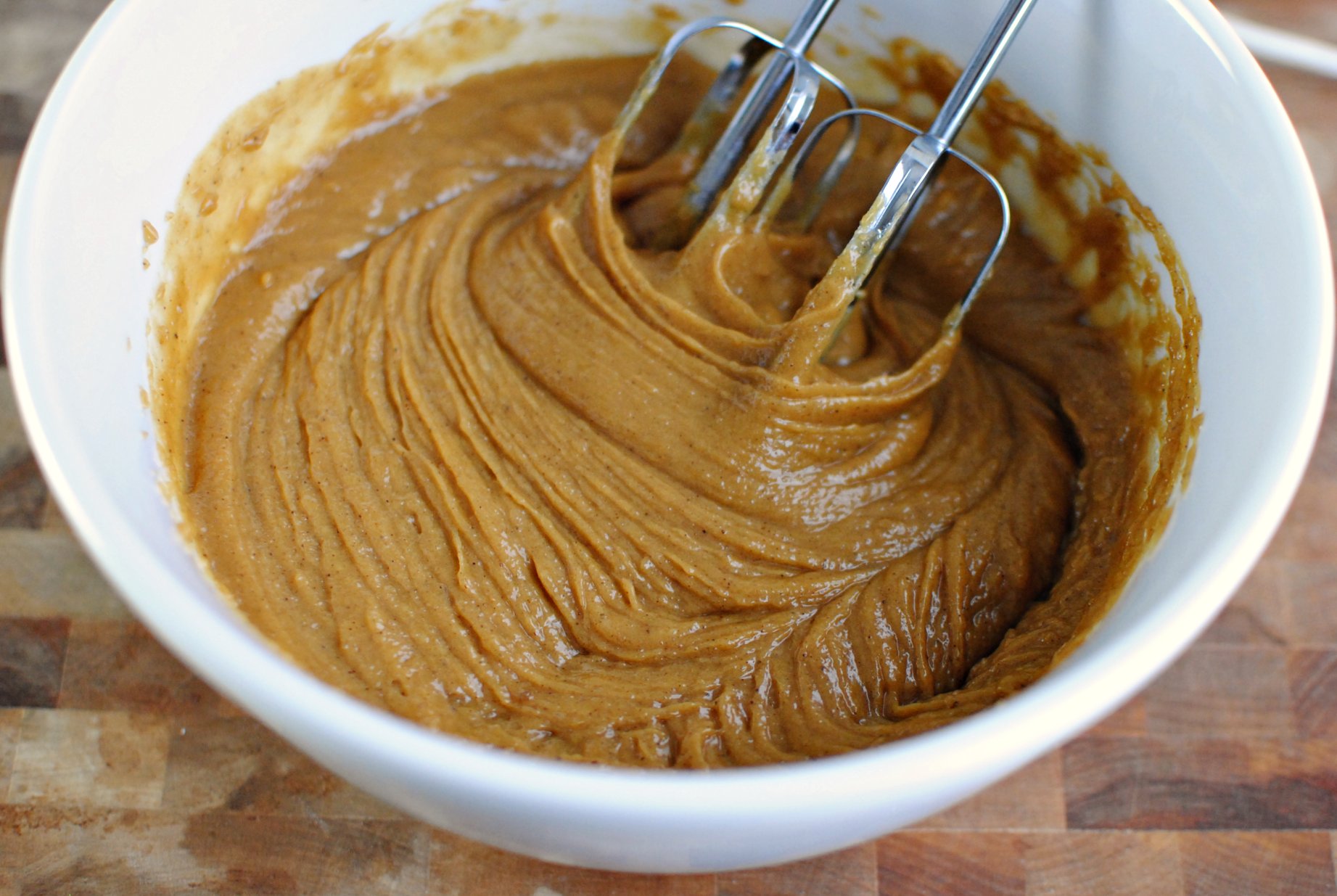 Then blend until smooth.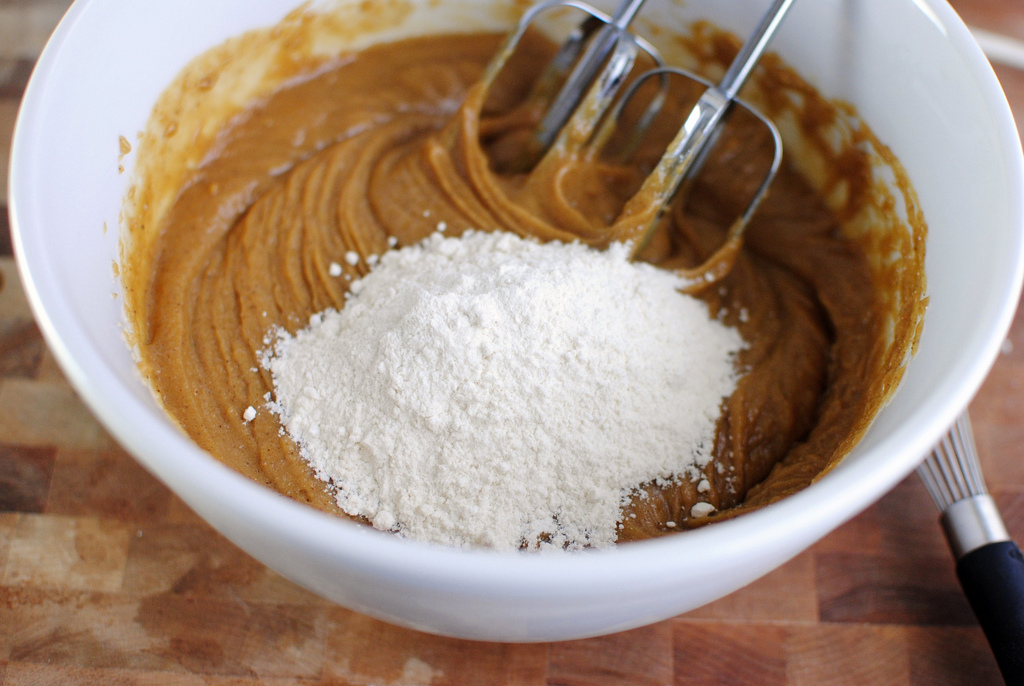 Gradually add in the dry ingredients a little at a time and mix after each addition.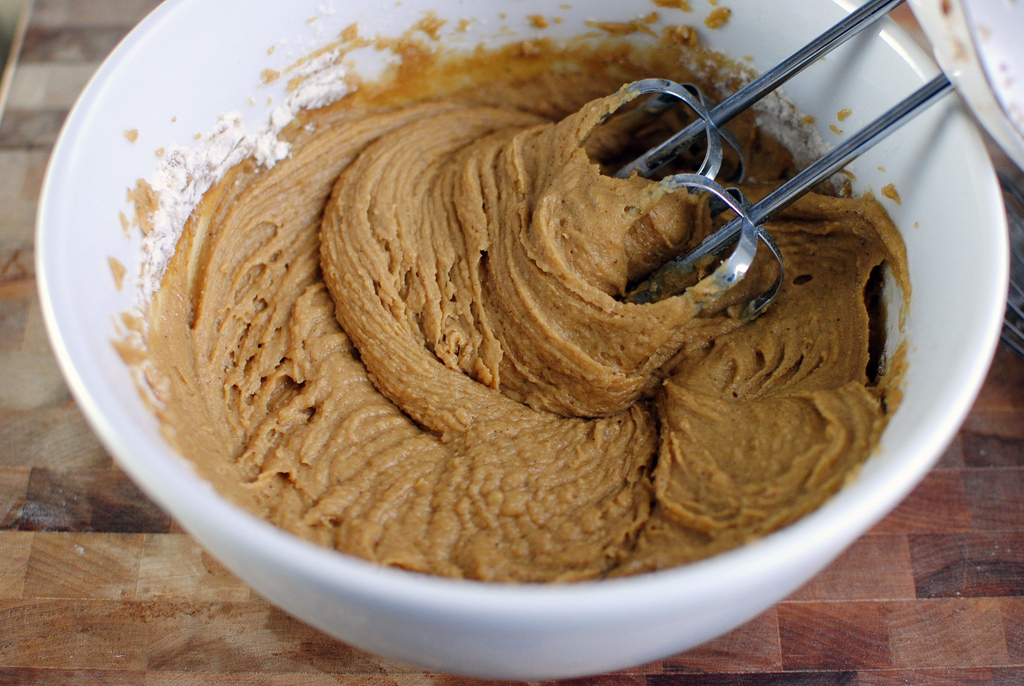 Stop once the dough comes together.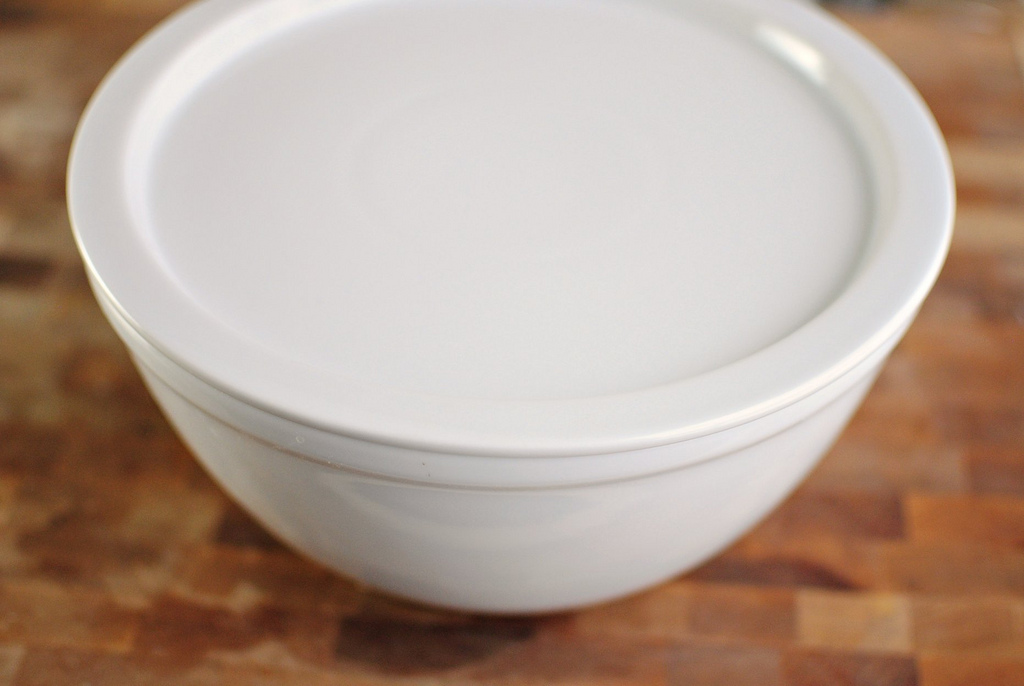 Cover and refrigerate for at least 2 hours. This gives the dough a chance to cool and solidify so the cookies don't melt into one giant blob on your cookie sheet. So as hard as it may seem, do not skip this step.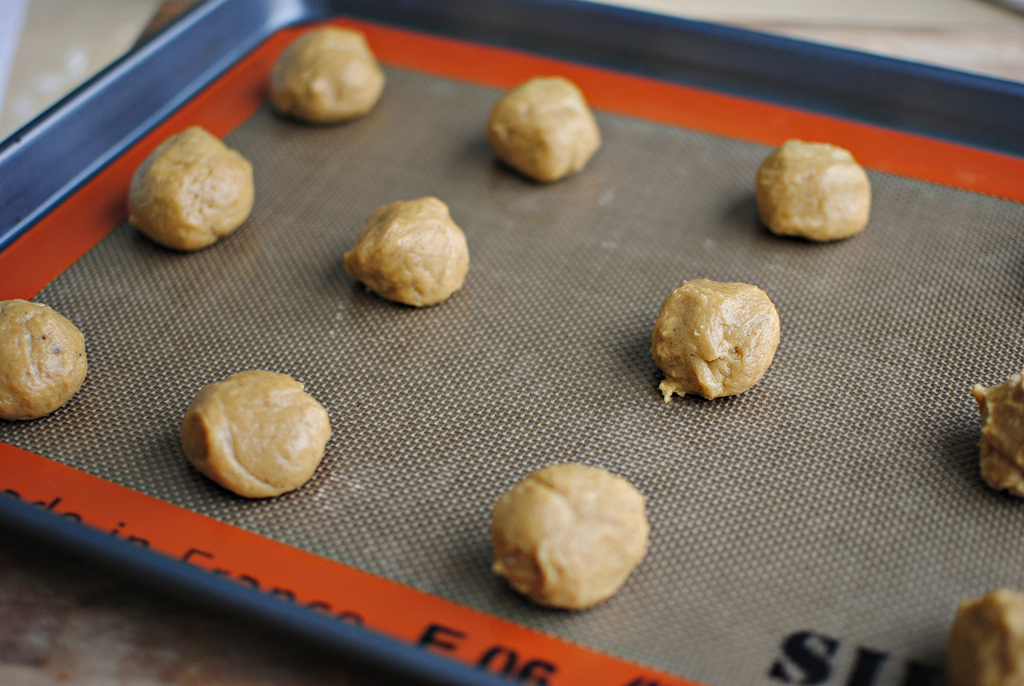 Once the cookie dough has had the chance to cool, measure and form into 1-inch balls.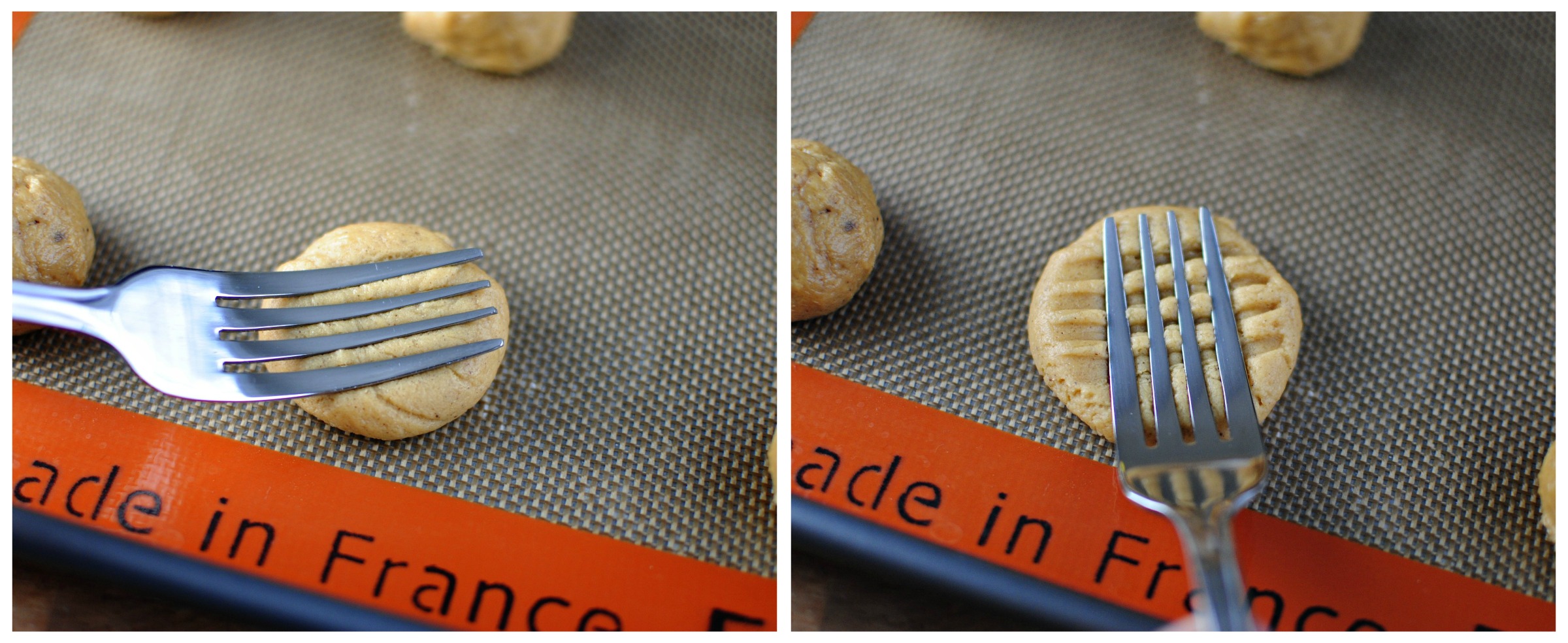 With a fork, press down to make the traditional "X" in each of the cookies.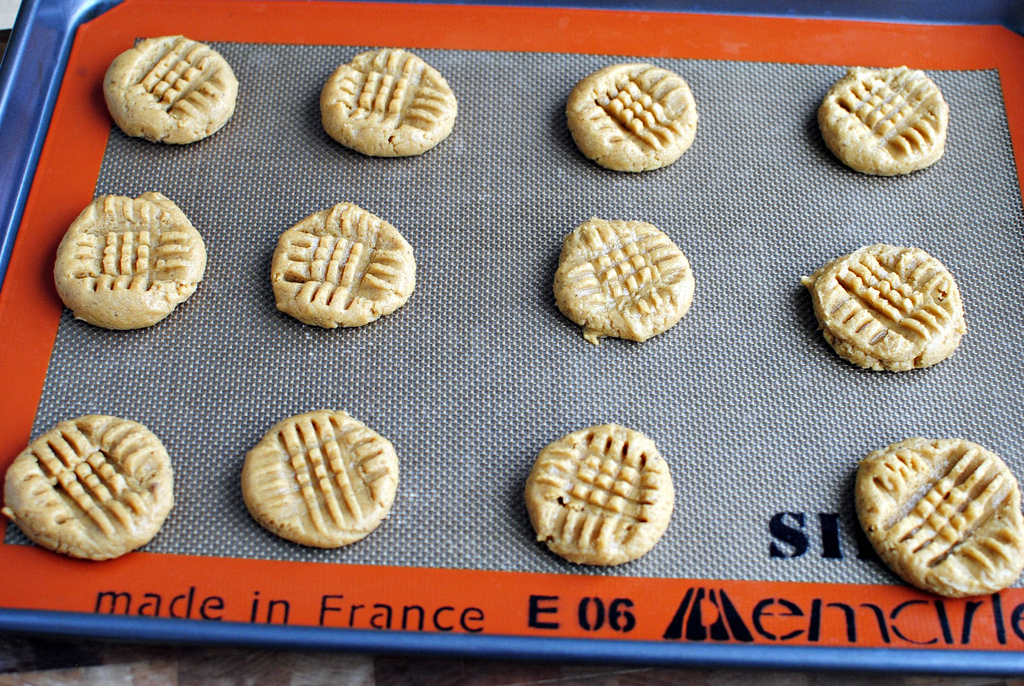 Slide the cookies into a preheated 350ºF oven and bake for 9-10 minutes.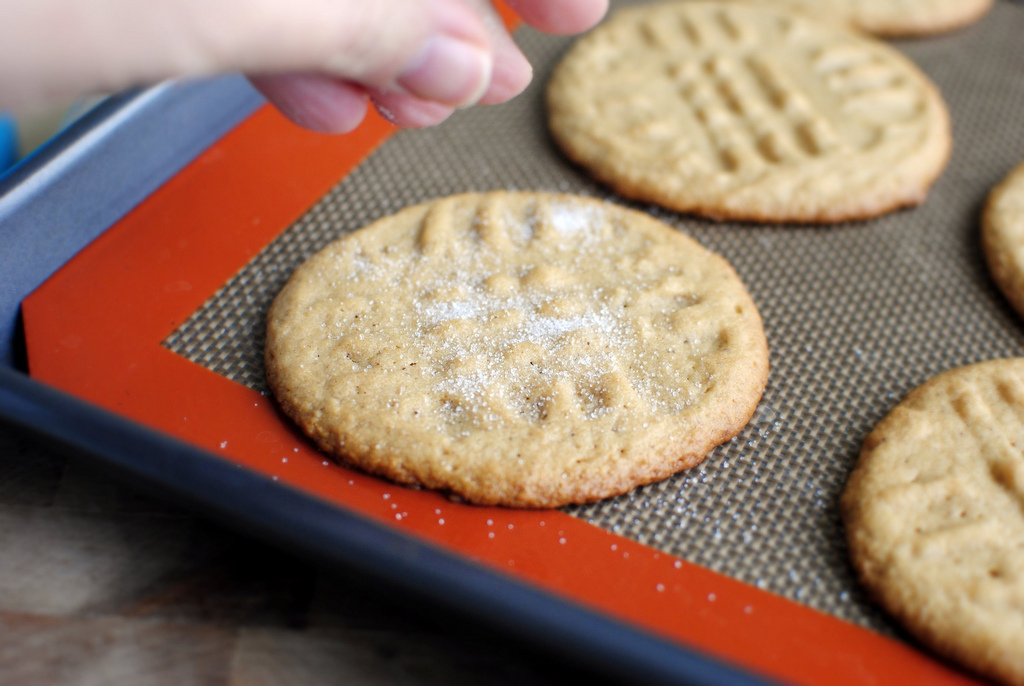 The second the cookies come out of the oven, sprinkle with a little granulated sugar. Once they've had a chance to cool and are firm enough, transfer to a wire rack to cool completely and repeat with the remaining cookie dough.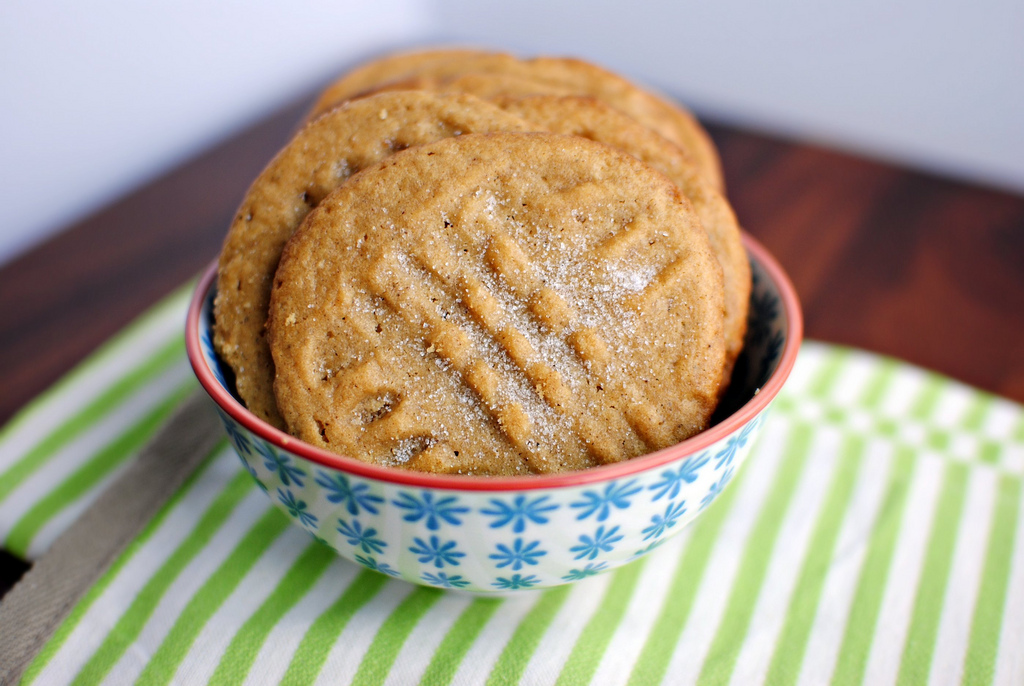 Light and flaky, these cookies will no doubt melt in your mouth. Promise.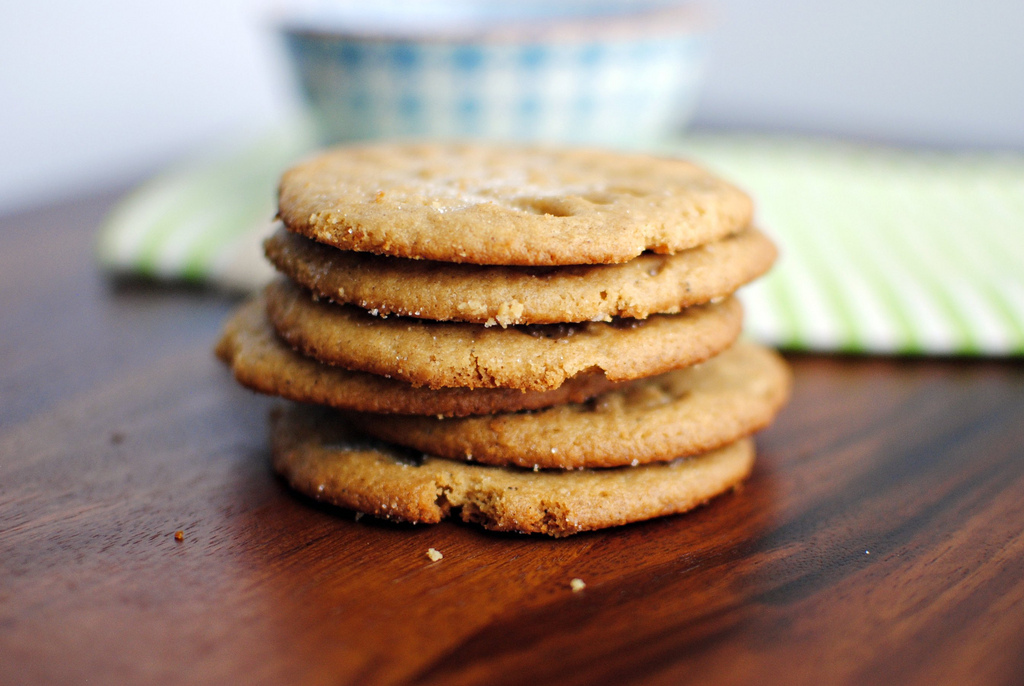 If you're a brown butter fan then these delicate brown-butter peanut butter cookies will win you over, big time. I think it's safe to say I won't go back to making regular peanut butter cookies ever again.
 
After you're done whipping up these cookies, be sure to raid Bellelatte's recipe box for more sweet treats. Thank you Melissa for sharing this wonderful recipe with us!
Printable Recipe
Description
I have an obsession with browned butter, so incorporating it into peanut butter cookies seemed like a great idea—and it was!
Ingredients
½ cups Light Brown Sugar
½ cups Granulated Sugar, Plus Extra To Sprinkle On Top Of Baked Cookies
2 sticks Unsalted Butter
1-⅓ cup All-purpose Flour
2-½ teaspoons Baking Powder
½ teaspoons Baking Soda
¼ teaspoons Salt
1 cup Creamy Peanut Butter
½ teaspoons Honey
1 whole Egg
¼ cups Milk
Preparation Instructions
1. In a large bowl, mix brown sugar and granulated sugar.
2. Brown the butter in a medium saucepan and add to the sugars. Set aside and allow mixture to cool for about ten minutes.
3. In a small bowl, whisk together the flour, baking powder, baking soda, and salt.
4. Once butter is cooled, add peanut butter and honey and beat on medium speed just until smooth. Beat in egg. Mix in milk.
5. Add the flour mixture and mix just until dough comes together.
6. Cover and refrigerate dough for at least two hours or up to overnight.
7. When ready to bake, preheat oven to 350 degrees F and line a baking sheet with parchment paper or silicone baking mats.
8. Roll dough into 1-inch balls. Flatten by pressing down with a fork, while holding the sides of the cookie in order to maintain a circular shape. Press the fork into the cookie again in a perpendicular angle to the first indentation, forming a crosshatch pattern.
9. Bake until cookies begin to brown around the edges but centers still look somewhat doughy, about 9–10 minutes.
10. Immediately upon removing from the oven, sprinkle sugar on the tops of the cookies and let cool on baking sheets until firm enough to handle, then transfer to a wire rack.


_______________________________________
Laurie is the force behind Simply Scratch, a blog that documents her efforts to find and create recipes that are made simply from scratch. (We think it's sweet that her mother-in-law helped her set up her blog and get started.) We love her recipes; they're not just tried and true, but they look gorgeous as well. Check out her blog and you'll become a fan too.