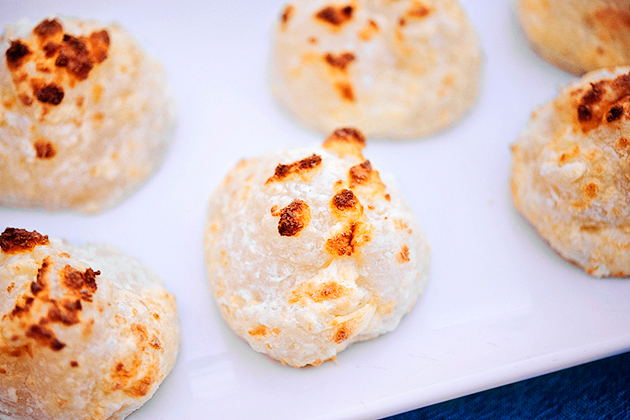 Brazilian Cheese Bread or Pao de Queijo was one of the most interesting recipes I've made in a while. First, it's naturally gluten-free. And second, it didn't require any kneading or rising time. And it was very cheesy and chewy, a fun take on the dinner roll! When I saw this recipe by Jill Wilkins, I thought I should foray into unchartered cooking territory. I'm glad I did!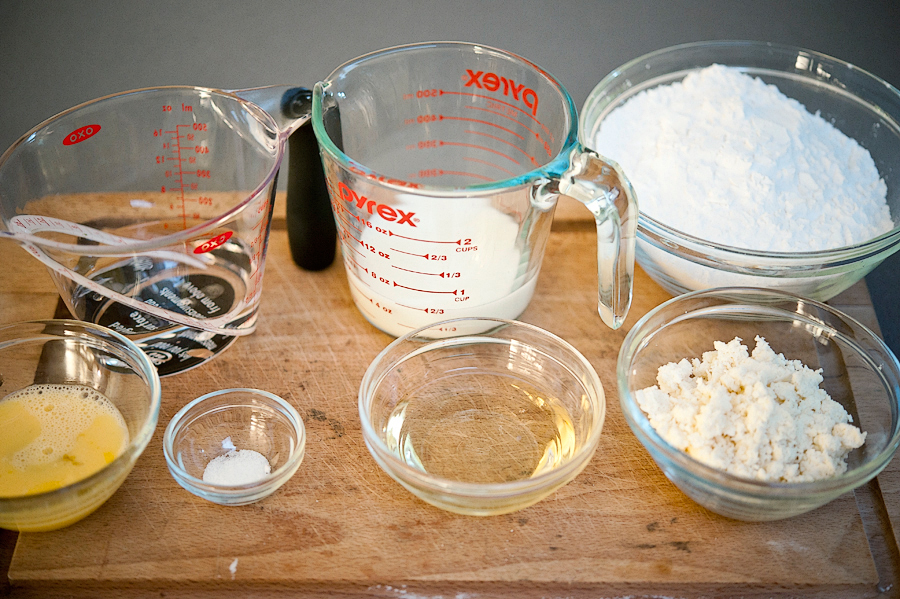 You will need: whole milk, water, oil (I would try olive oil, or grape seed oil, too, which has a better flavor than canola), salt, tapioca flour (also known as tapioca starch), eggs, and cotija cheese (feta will also work well).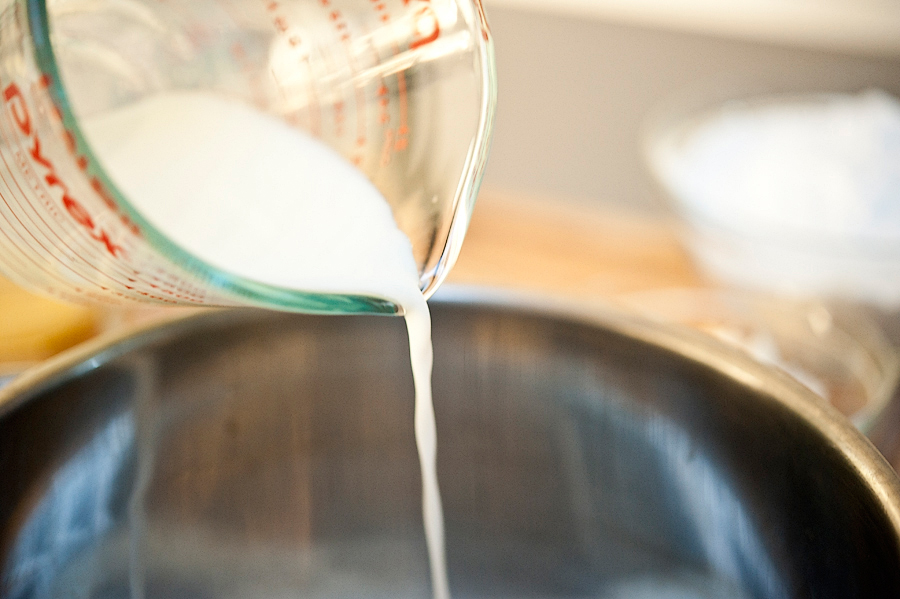 Begin by setting out a saucepot and pouring in the milk…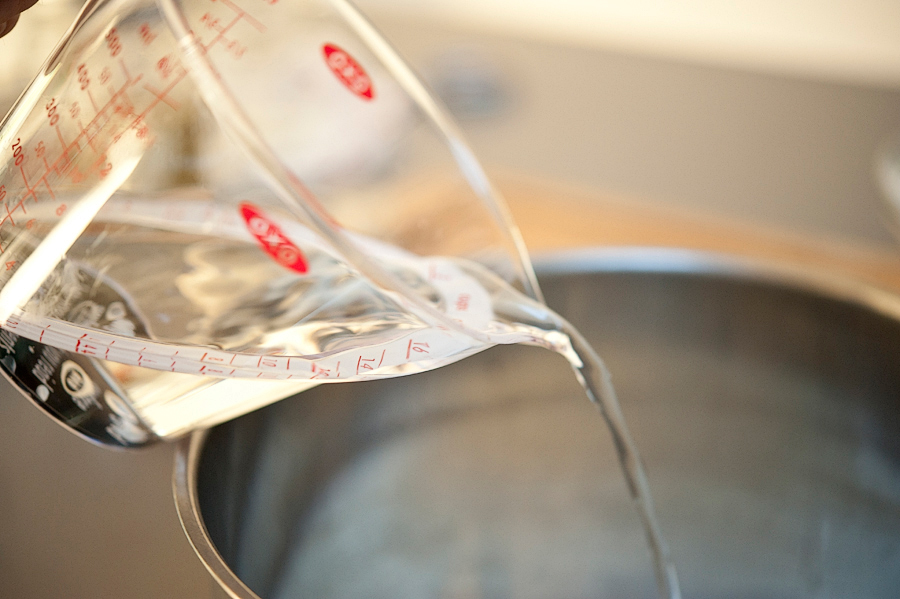 Then the water…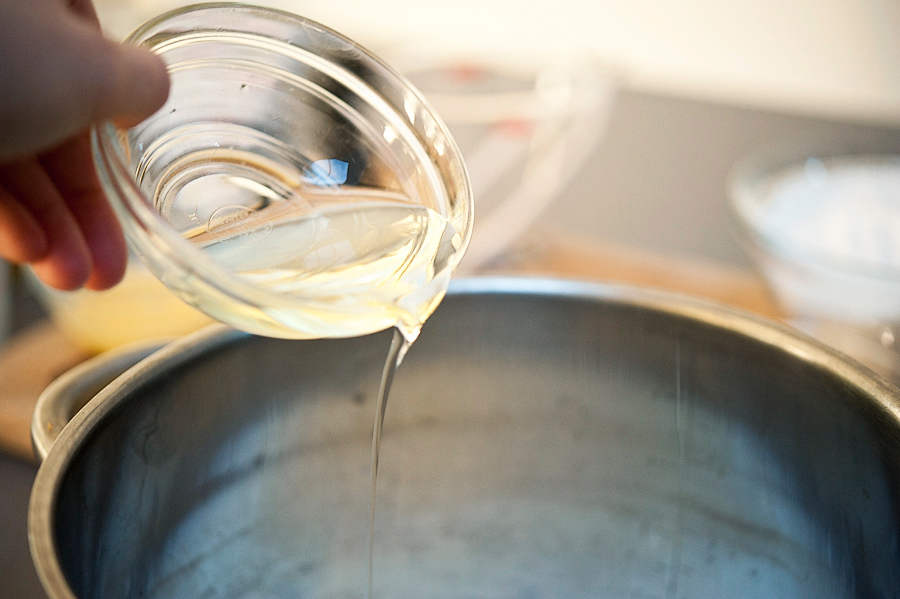 And the oil. (I would experiment with various oils here!)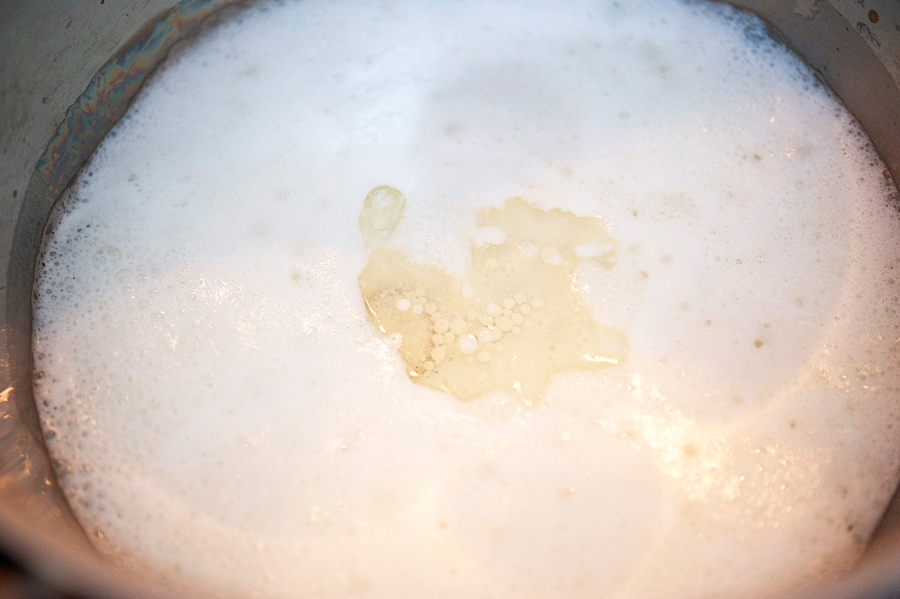 Let it come to a simmer and sprinkle in the salt. Turn off the heat and let cool slightly.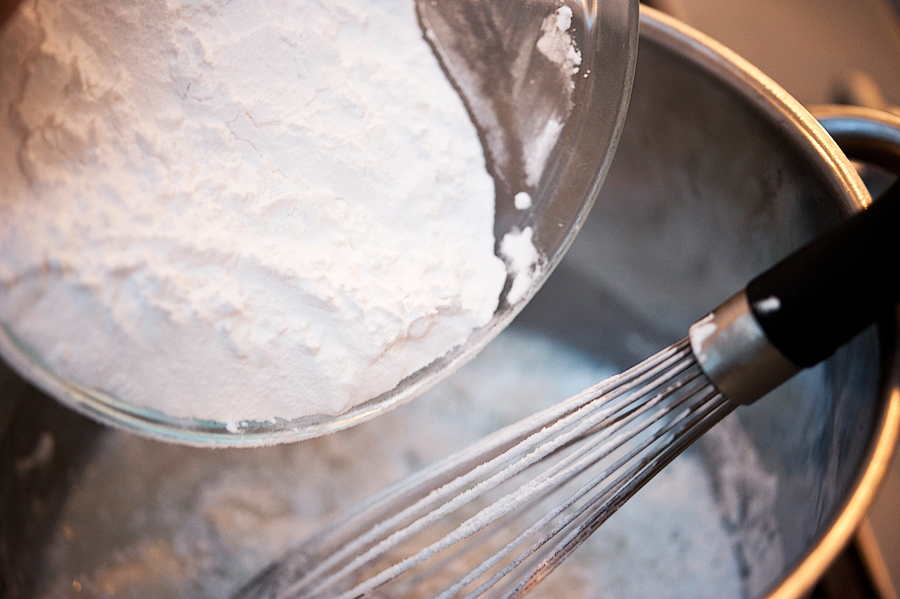 When warm but not hot, slowly whisk in the tapioca flour a little at a time.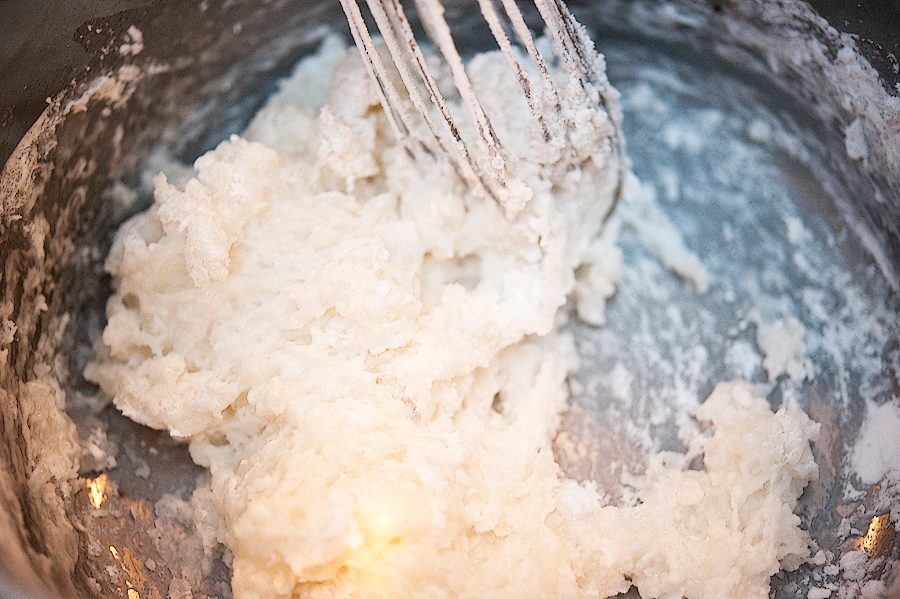 The mixture will become very thick and form into a dough.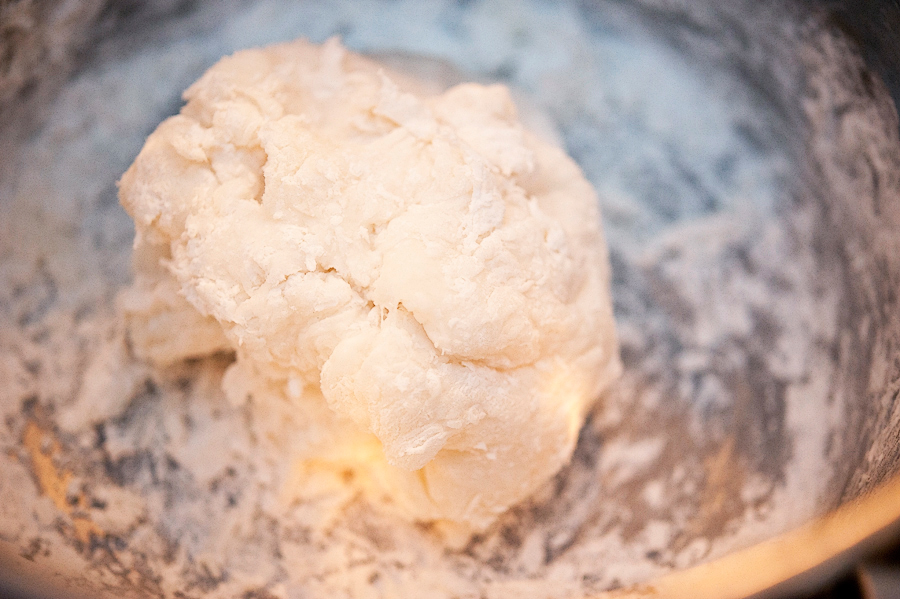 Work the warm dough into a ball.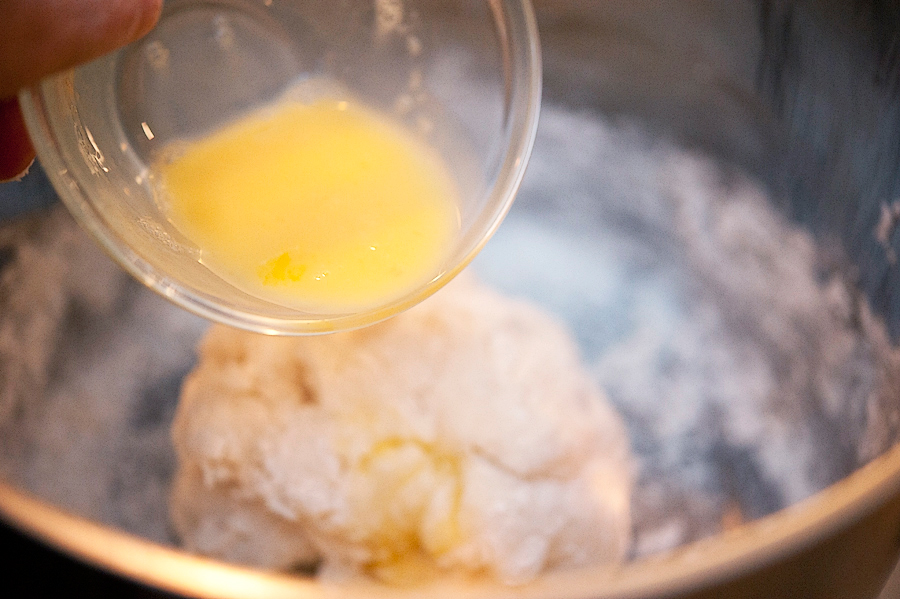 Add the egg and work it in some more with your hands or a spoon.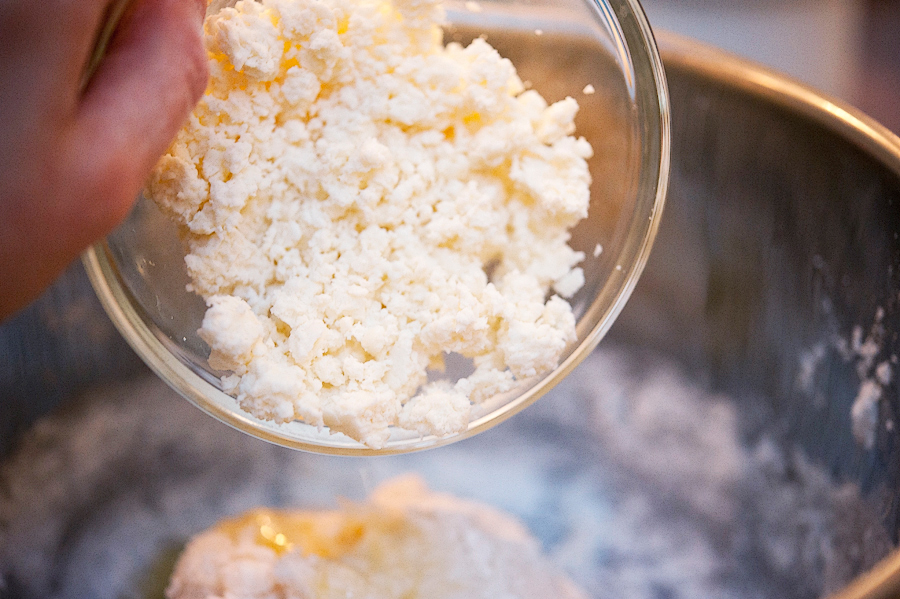 Then sprinkle in the cheese and work that in some more.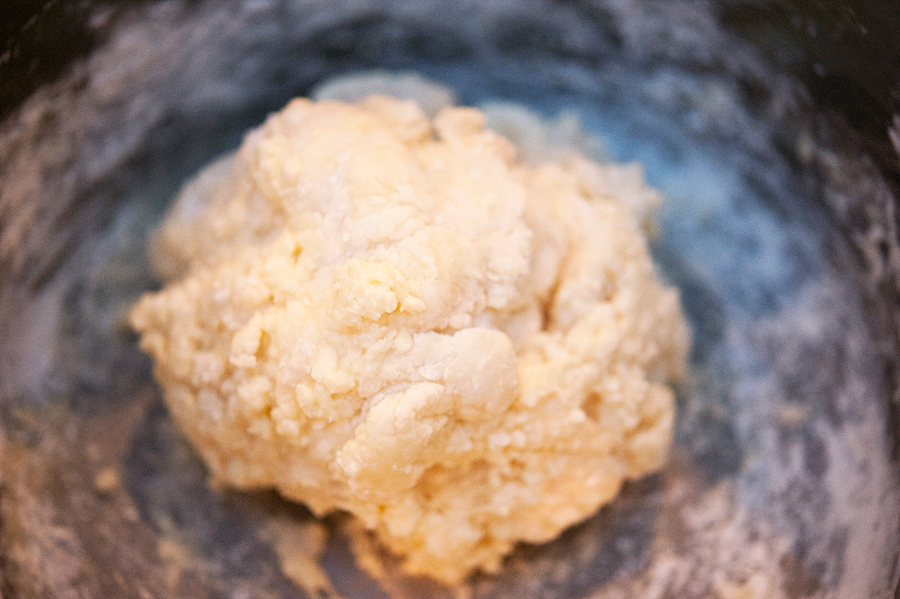 Form a large cheesy ball and grease a baking sheet.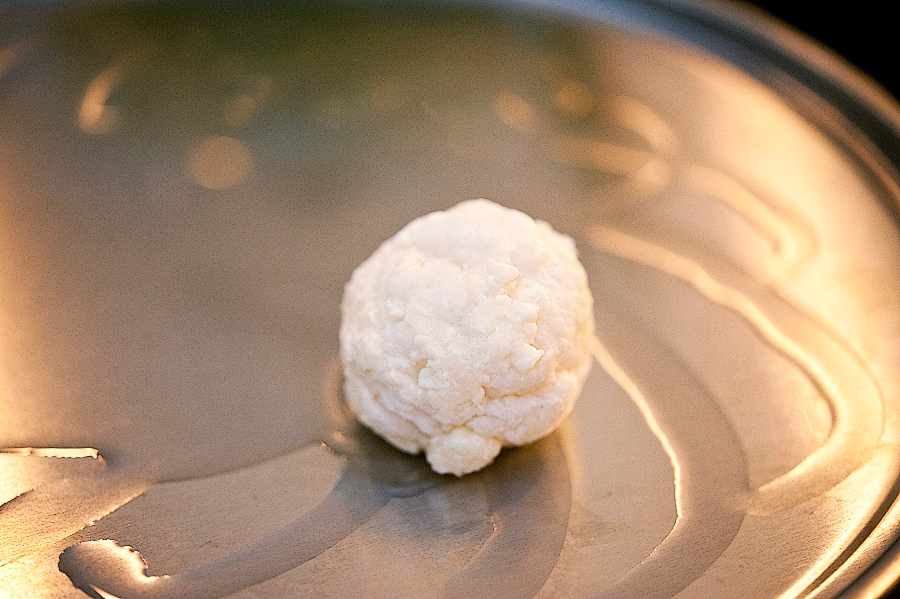 Form 1-inch balls from the dough and place them on the baking sheet.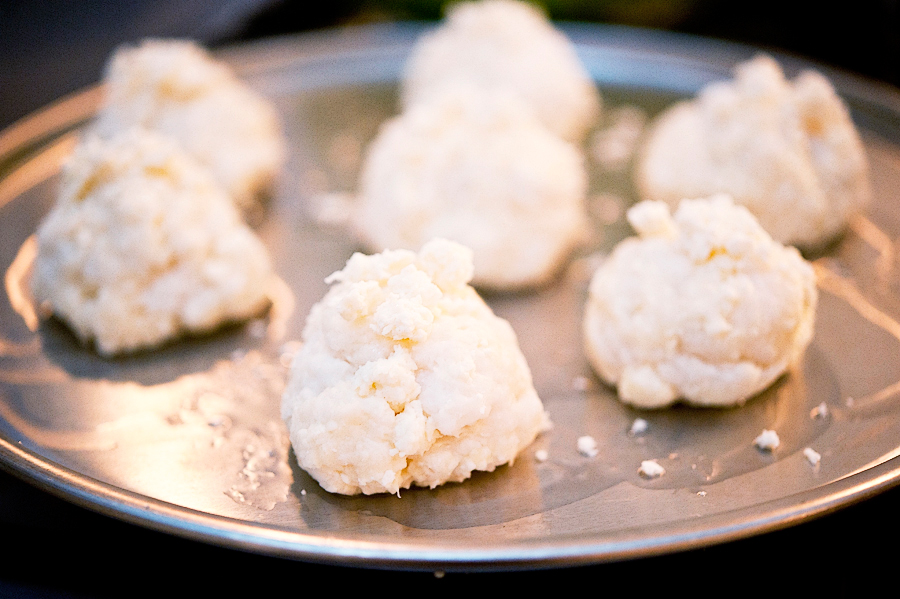 Sprinkle more cheese on top for good measure and place them in the oven.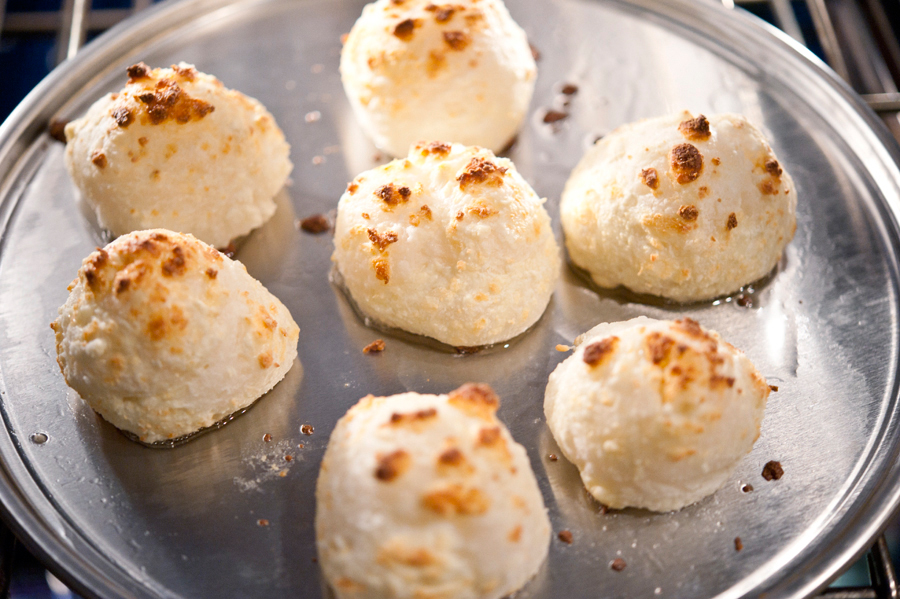 You will cook them until they are golden brown and the inside has fully cooked.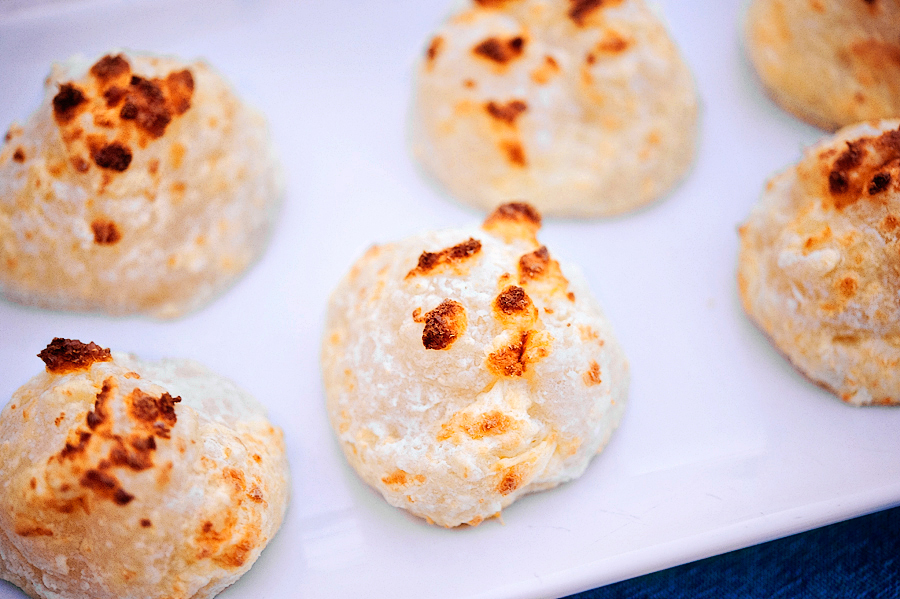 They look like little soft pillows of cheesy goodness. Give these a try! And thanks to Jill Wilkins for encouraging me to try an unusual recipe. Mosey on to her blog, The Pink Cowgirl, for more of her corn-free and gluten-free recipes.
Printable Recipe
See post on Jill Wilkins's site!
Description
Wonderful little scrumptious bites. Easier than you think and deceptively delish and naturally gluten free.
Ingredients
½ cups Whole Milk
½ cups Water
¼ cups Canola Oil
¼ teaspoons Salt (heaping)
2-½ cups Tapioca Flour, Or A Little More As Needed
1-½ whole Egg, Beaten
4 ounces, weight Granulated Cojita Cheese, Plus Extra For Topping Cheese Breads
Preparation Instructions
Preheat oven to 350ºF and grease 2 baking sheets. In a saucepan bring the milk, water, oil, and salt to a boil. Remove the pan from heat and set aside. Add the flour in increments, stirring constantly until the dough becomes pliable and can be kneaded with hands. Be patient, the more you stir the more solid the dough will become. Only add enough flour until dough reaches desired consistency. Stir in the beaten eggs then the cojita cheese. Stir until dough becomes thick and can be molded. Add additional tapioca flour if needed. Roll dough into 1″ balls and dip the tops into the extra cheese. Place on the greased baking sheets and bake for 20-25 minutes or until cheese becomes golden brown.
Note: You can also use granulated parmesan cheese (Kraft) for this recipe.


_______________________________________
There's so much to say about Georgia, we don't know where to start. Leaving Wall Street for the French Culinary Institute, followed by a stint at the Gramercy Tavern and La Chassagnette in France, her passion for food and food traditions are evident and inspiring. Visit her site at Georgia Pellegrini, where you'll find more recipes, photos, learn all about her wonderful books Girl Hunter and Food Heroes, and enjoy her latest adventures.