This is my second recipe post here inspired by someone's grandmother. I just love it, I could cook this way all day long. Before I realized these Scottish Oat Cakes were from Movita's grammie, I thought to myself, "These remind me so much of my great-aunt's cookies." It is simple rolled oats combined with that very simple texture and crunch—the pure, understated oat cookie of that generation. I was so excited to make these.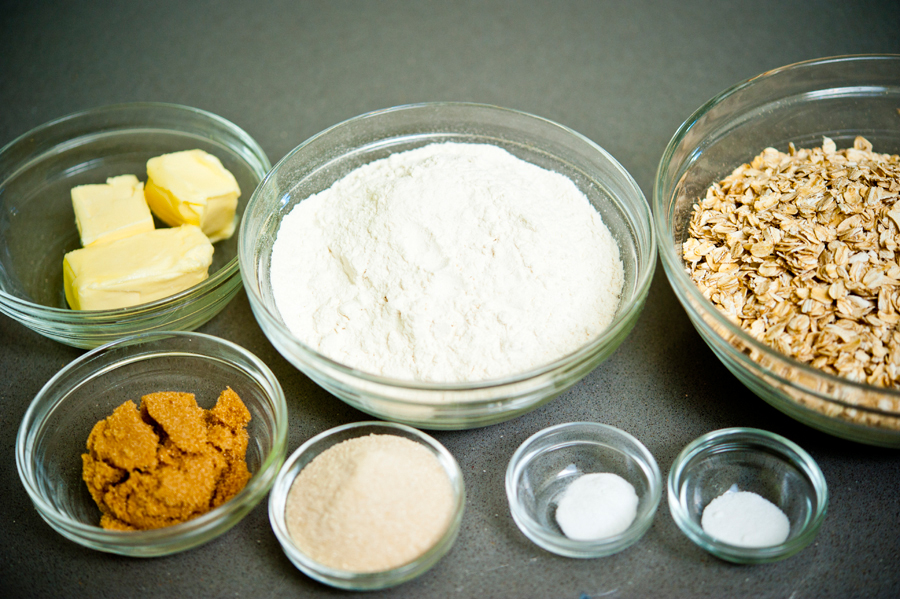 To make these yourself, you'll need: flour, rolled oats, baking soda, salt, white sugar, brown sugar, and cold butter (or lard! Mmm).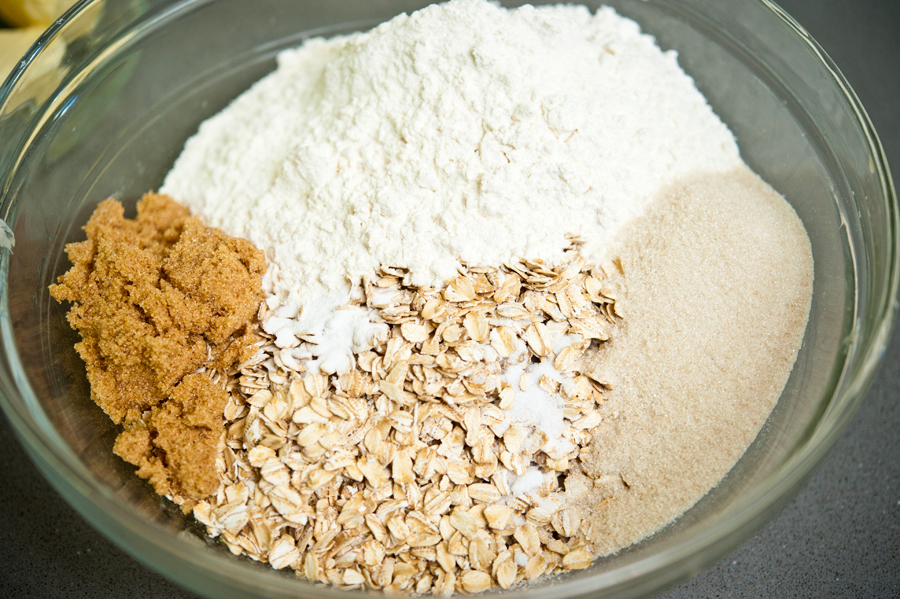 Start by combining all of the dry ingredients in a bowl, everything but the butter.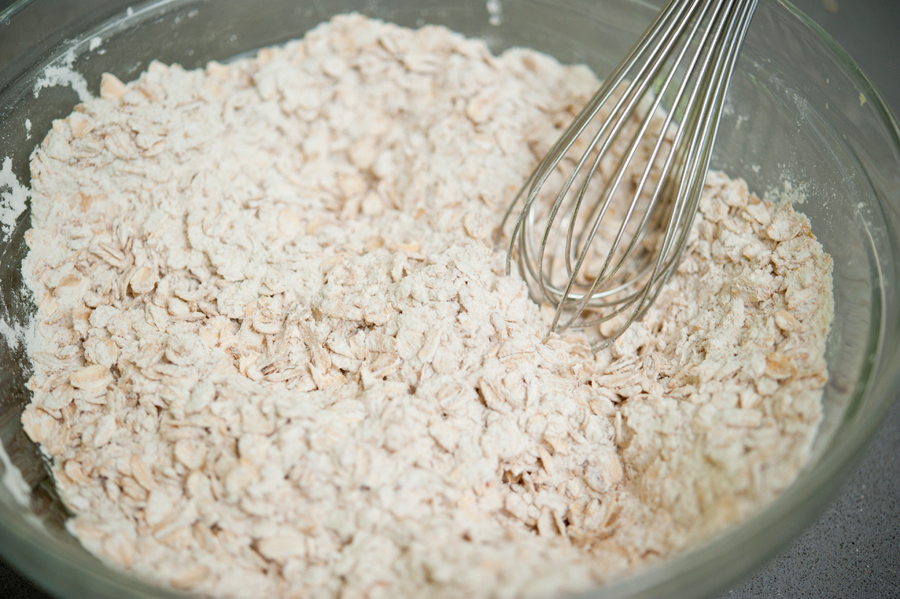 Mix it thoroughly with a whisk, or my favorite tool: your hands!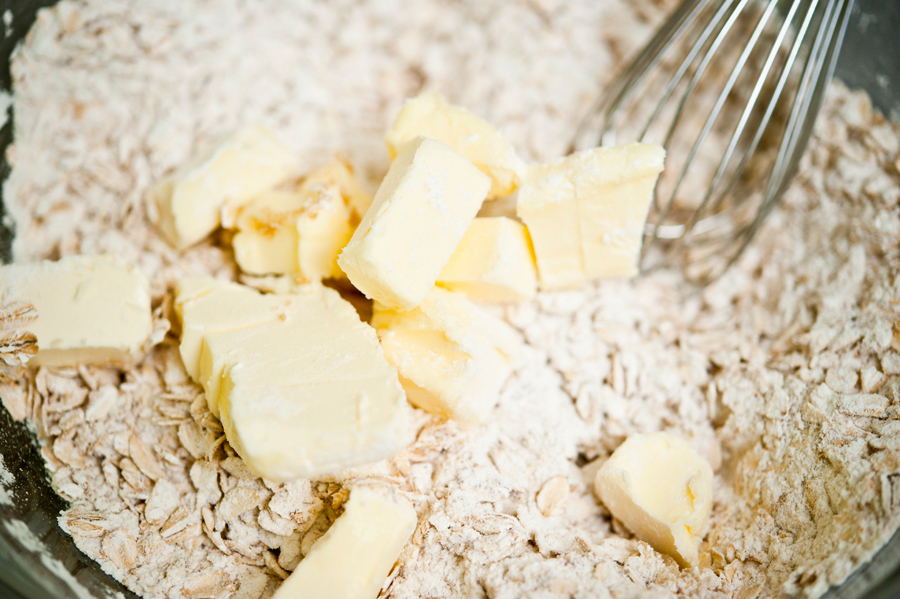 Add the butter and incorporate that as well.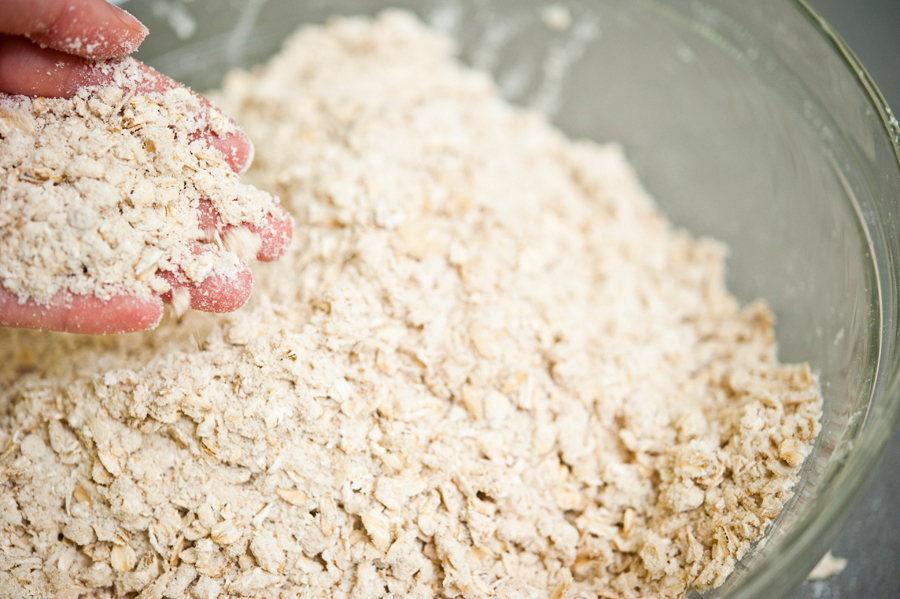 This is where your hands are especially useful because you want to mix this butter in quickly and create a sandy texture.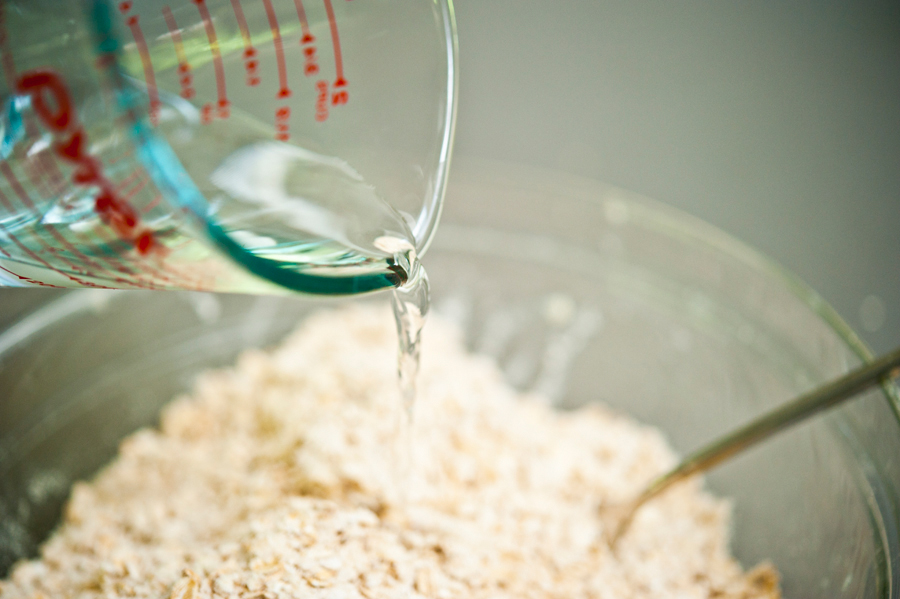 Once that is nice and sandy, pour in water a little at a time, about 1/2 cup.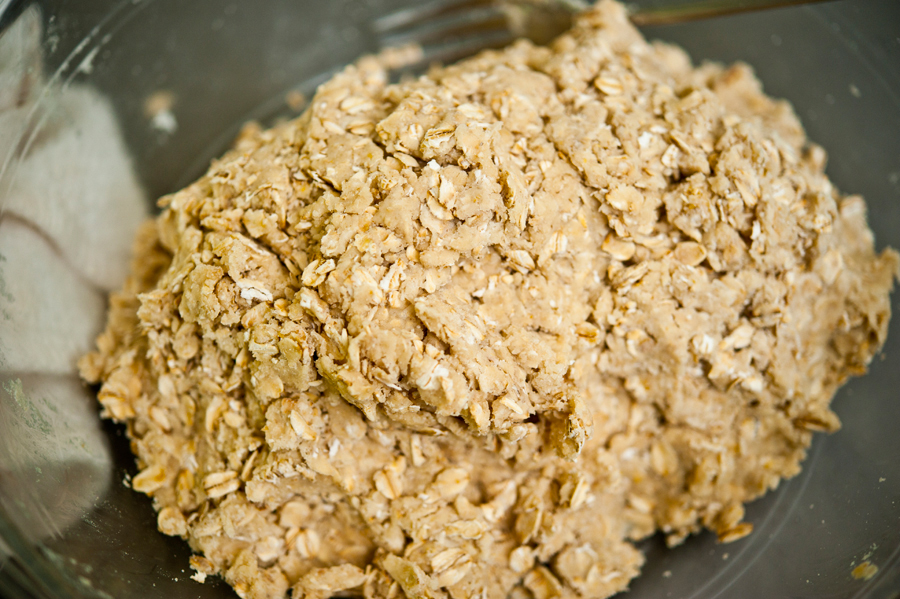 You just want to moisten it enough until it gathers together and there isn't any dry matter on the bottom of the bowl straggling behind.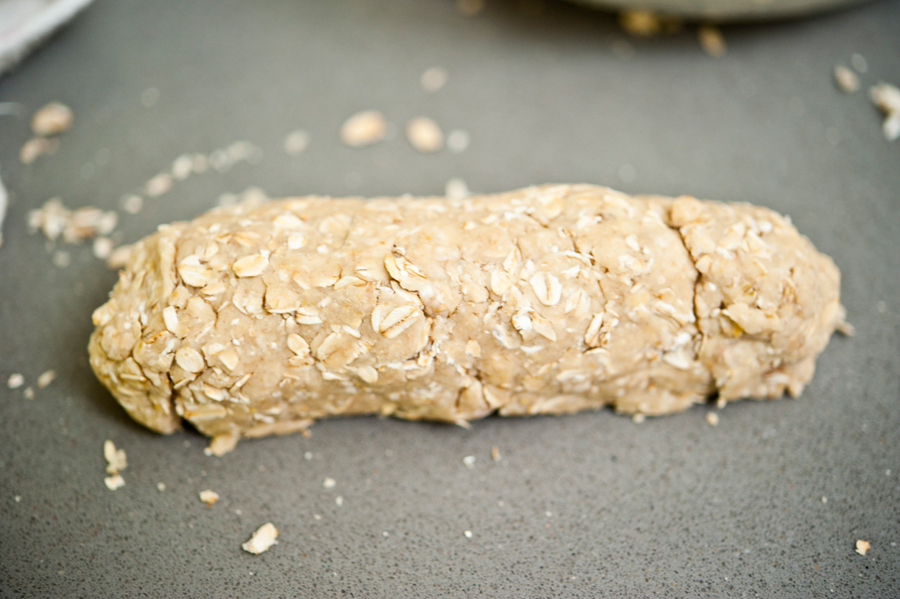 Grease a baking sheet with spray or be like me—smear around a big stick of butter. I'm very precise that way.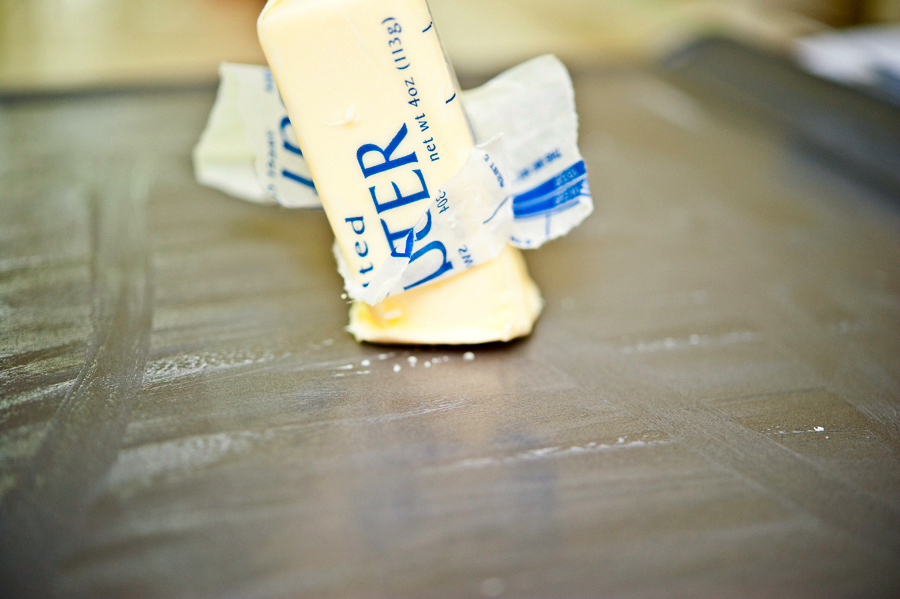 Then on a clean, lightly floured surface, separate the dough into smaller batches.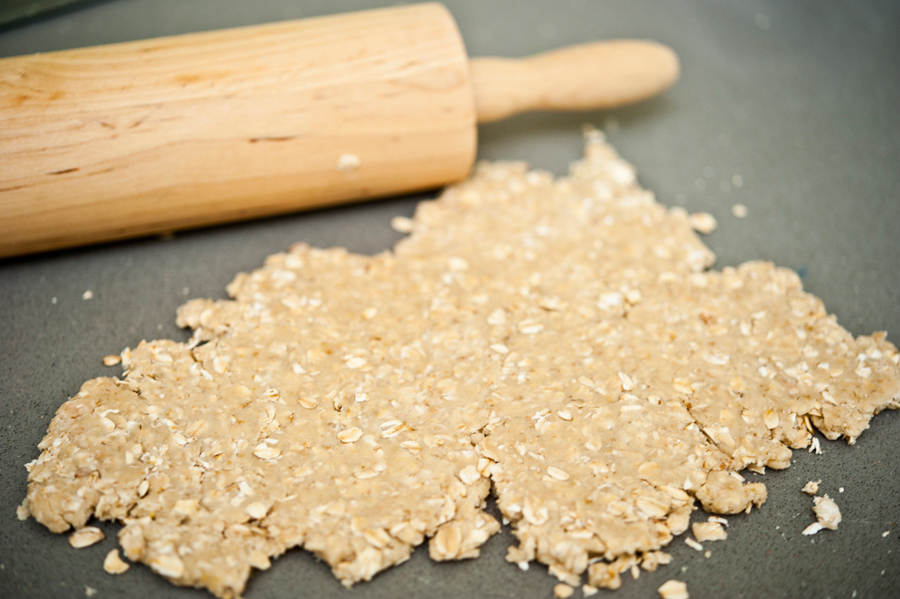 Roll out the dough.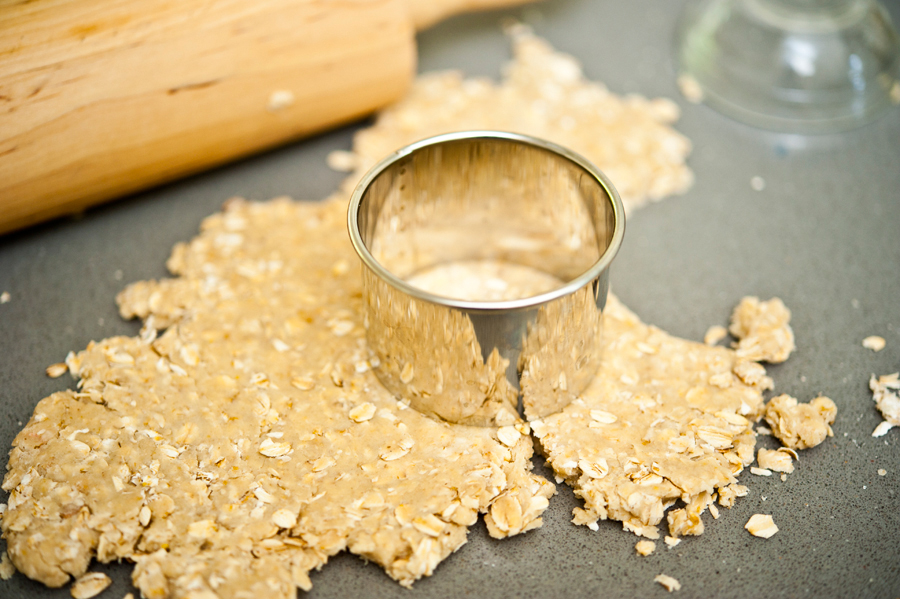 Use a ring cutter or the rim of a glass to cut ¼ inch thick circles.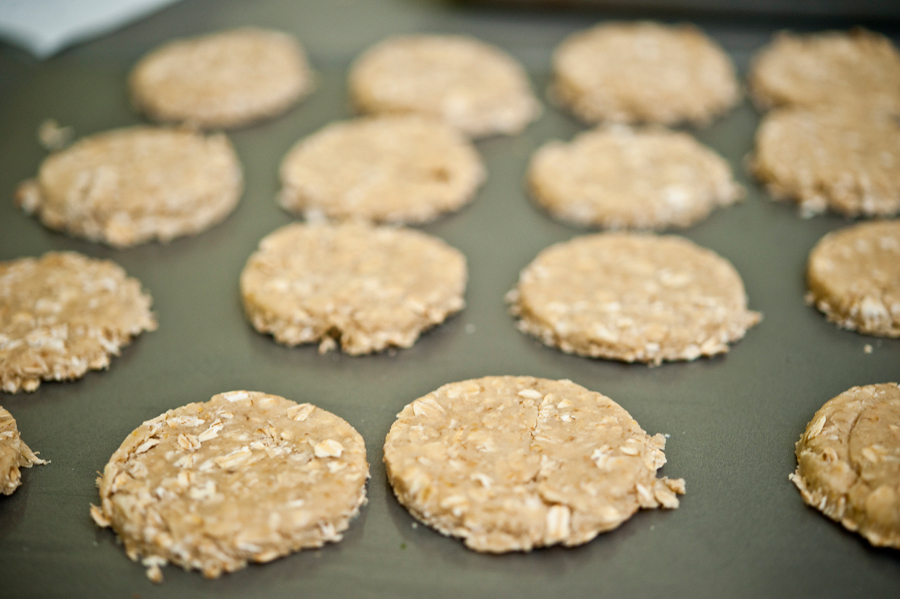 Lay them in rows on a baking sheet and pop them in the oven!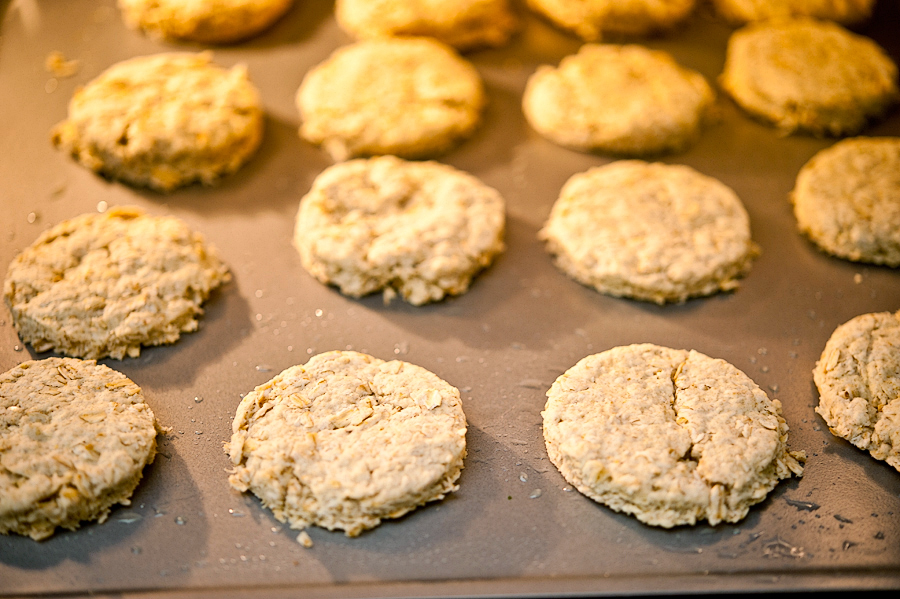 What is interesting about these is that they don't change their shape much. They just simply firm up a bit. It's a fun combination between a true cookie and a scone.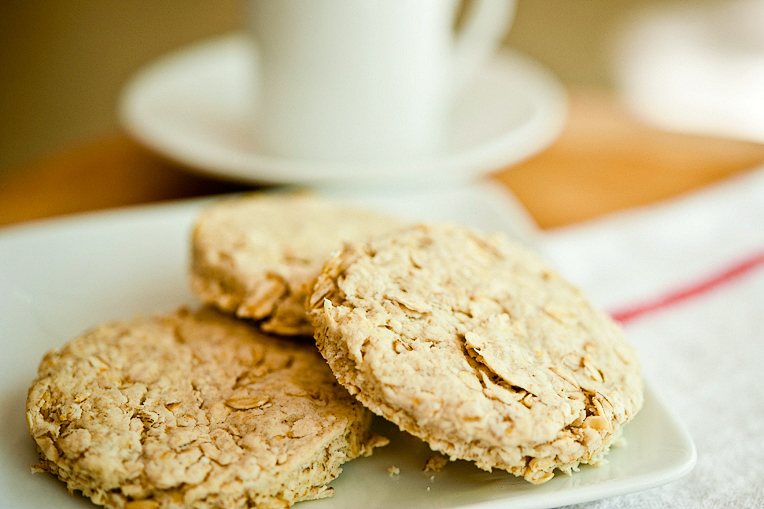 In fact, they seemed very British to me … or Scottish. They would be so perfect for a traditional afternoon tea. And they made me want to have a tea party instantly. Thank you to Movita for this wonderful recipe and for making me want to have a tea party! Be sure to check out her website Movita Beaucoup for more inspiration.
Printable Recipe
See post on movita beaucoup's site!
Description
A yummy family favourite.
Ingredients
2 cups Flour, All Purpose
3 cups Rolled Oats
¼ cups Brown Sugar
¼ cups White Sugar
½ teaspoons Salt
½ teaspoons Baking Soda
½ cups Lard Or Butter
½ cups Ice Cold Water
Preparation Instructions
Combine dry ingredients in large bowl. Cut in butter with a knife or pastry cutter until coarse, mealy crumbs form. Add the ice cold water and stir vigorously with a fork until dough comes together. (The process is very similar to making biscuits, shortcakes and the like—don't overwork the dough.) Transfer to a lightly floured surface, and shape dough into a ball. Take about a quarter of the dough from the ball, and roll it out to be 1/4 to 1/2 inch thick. (Grammie emphasized that you don't want to over-handle the dough, thus she only rolled and cut a quarter of the dough at a time.) Cut into circles with a biscuit/cookie cutter or inverted drinking glass, or cut into strips with a pizza cutter. Place on parchment-lined baking sheets for baking. Repeat with remaining dough.
Bake at 350°F until golden (check at 8 minutes). Makes about 2 dozen.
Adapted from a family recipe handed down to me by Elsa and Christy Hodder.


_______________________________________
There's so much to say about Georgia, we don't know where to start. Leaving Wall Street for the French Culinary Institute, followed by a stint at the Gramercy Tavern and La Chassagnette in France, her passion for food and food traditions are evident and inspiring. Visit her site at Georgia Pellegrini, where you'll find more recipes, photos, learn all about her wonderful book Food Heroes, and enjoy her latest adventures.