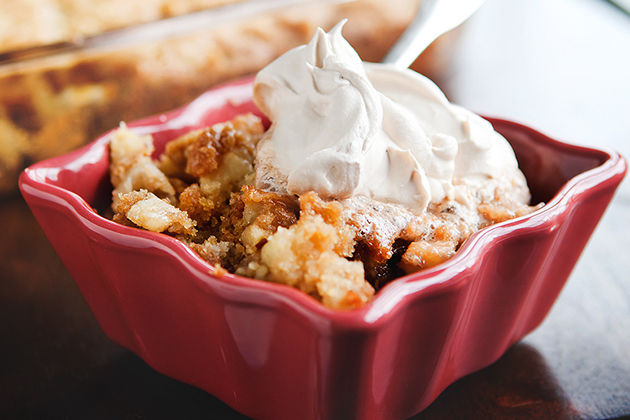 Here in the Missouri Ozarks, the leaves have just passed their colorful prime, scattering across the ground leaving their tell-tale message. Winter is coming. "Boo!" I say! If I lived in a perfect world, it would be fall every day of the year, except for one snowy day on Christmas.
I do not like to be cold, and I do not like to be hot. (Is it just me or am I starting to sound like a Dr. Seuss book?) So fall is just right for me. The only thing that makes the colder weather redeemable is getting to enjoy all the cozy, warm seasonal desserts. When I came across this recipe submitted by Tasty Kitchen member novakgirls, I was immediately drawn by the name.
Naturally, a dessert named after the area I live in was something I had to try.
I can't believe I've never tried Ozark Apple Pudding before. Rustic is a great way to describe this yummy treat. The batter is so thick and packed with fresh, chopped apples and walnuts, you just know it will be perfectly comforting on a cold day. When you add a generous helping of cinnamon-infused whipped cream, it's sinful.
Let's begin shall we?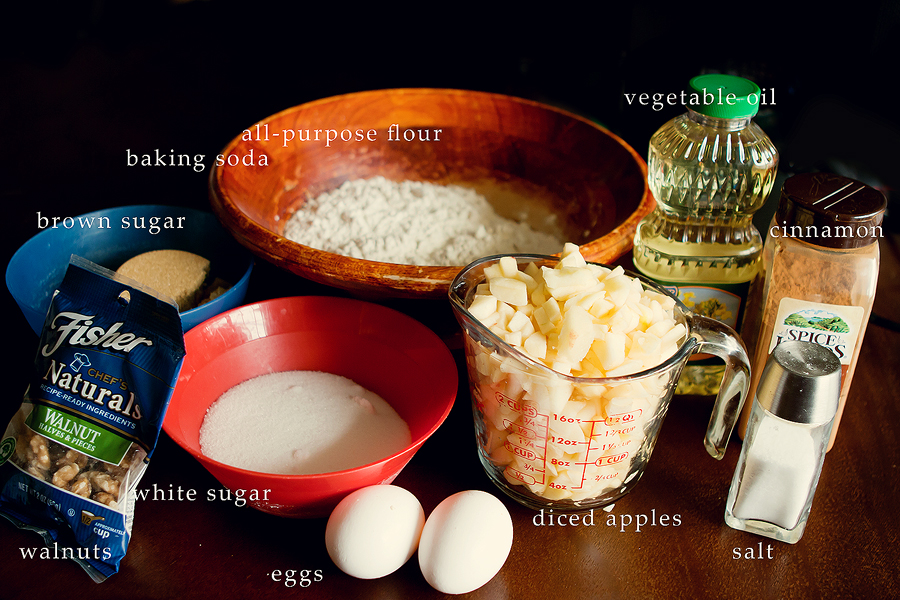 This is a simple recipe—my favorite kind. You'll need flour, sugar, baking soda, salt, cinnamon, oil, eggs, apples, and walnuts (optional).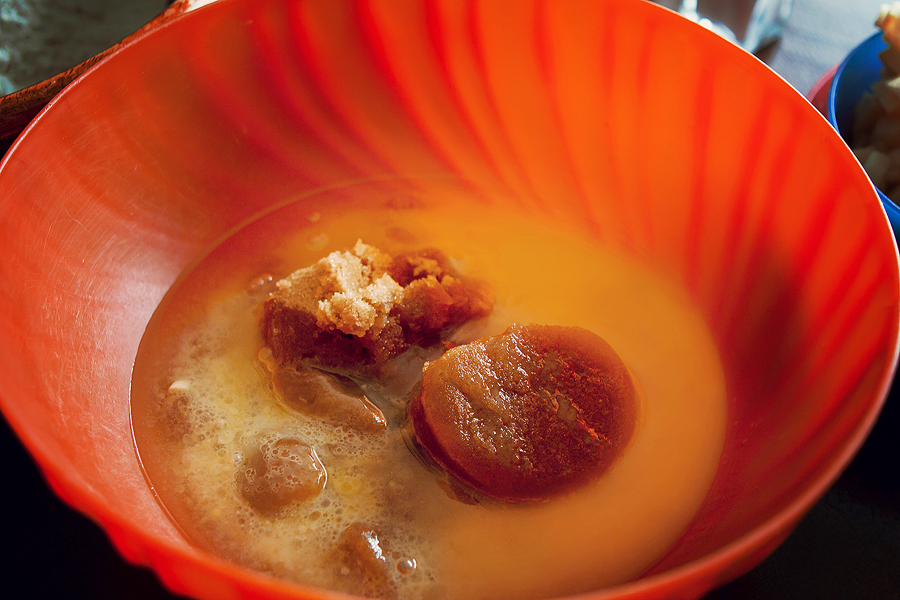 In a medium-sized bowl, mix together the sugar, oil and eggs. Set aside.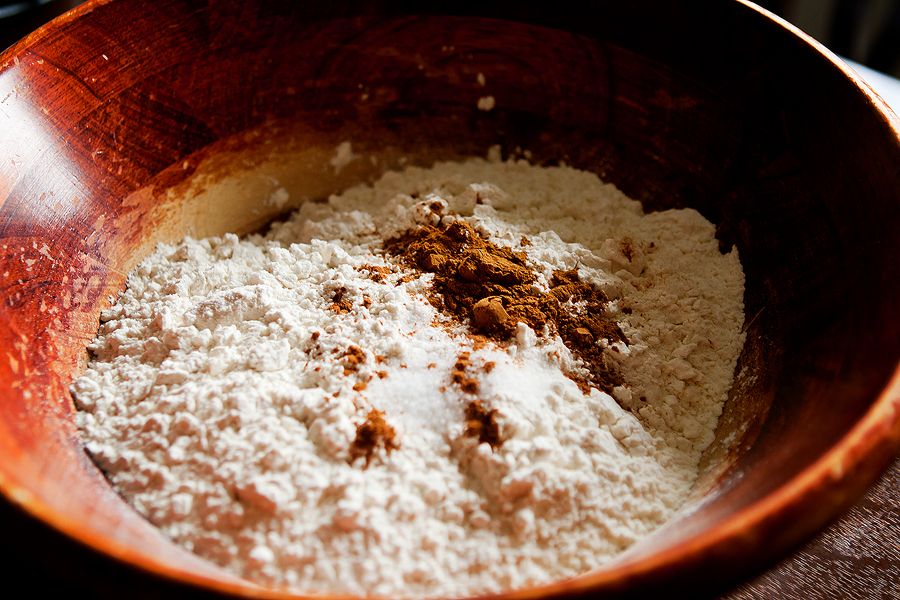 In a separate bowl, combine the dry ingredients.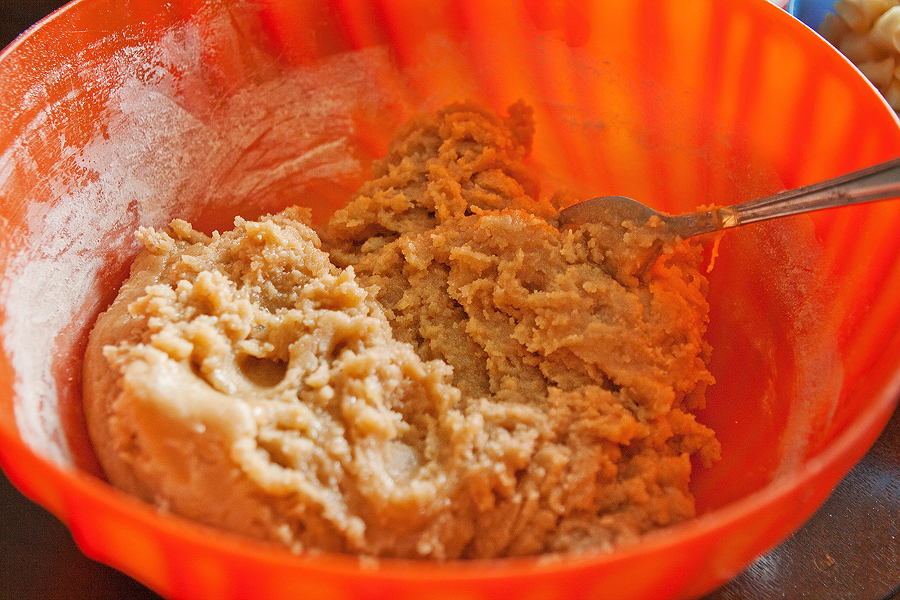 Now add your sugar mixture to the dry ingredients. Your dough will be very thick and shaggy and it will actually resemble cookie dough rather than cake batter. That's okay.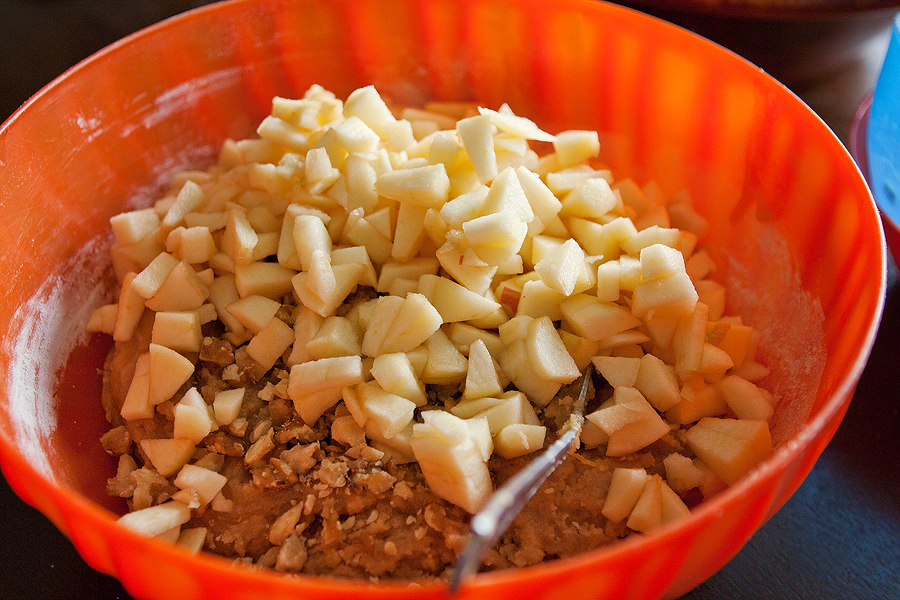 Stir in the chopped apples and nuts (if using). Use your elbow grease for this part. I used my ultra high tech manual mixing equipment, a.k.a my hands.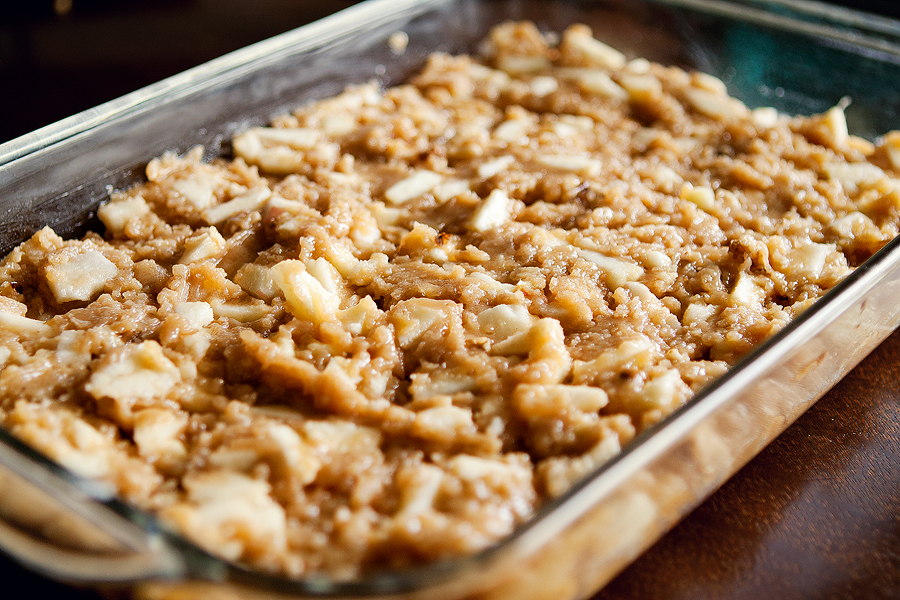 Spread the dough into a greased and floured 9 x 13 pan. Bake at 350ºF for 45 minutes.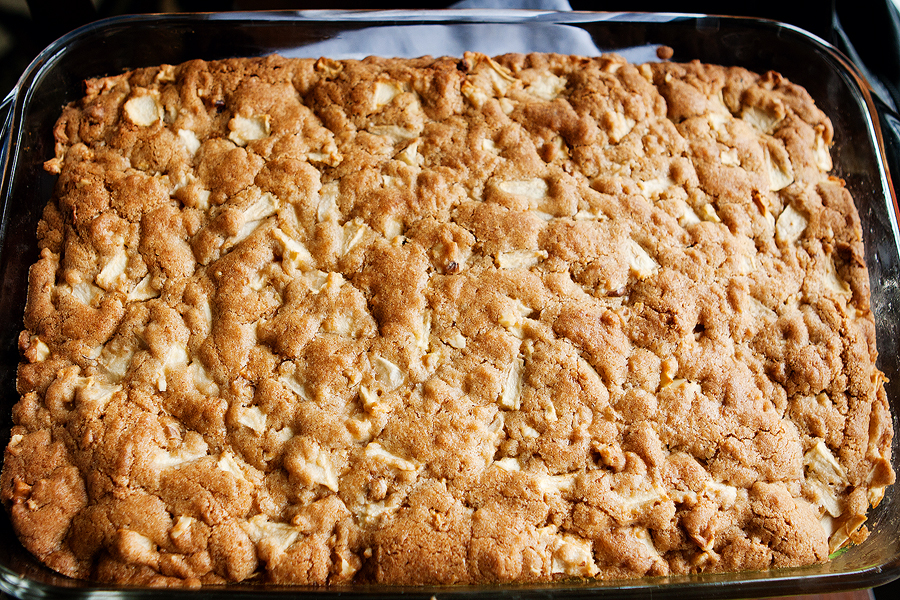 Remove cake when top is golden brown and resembles what I don't want to look like in 20 years.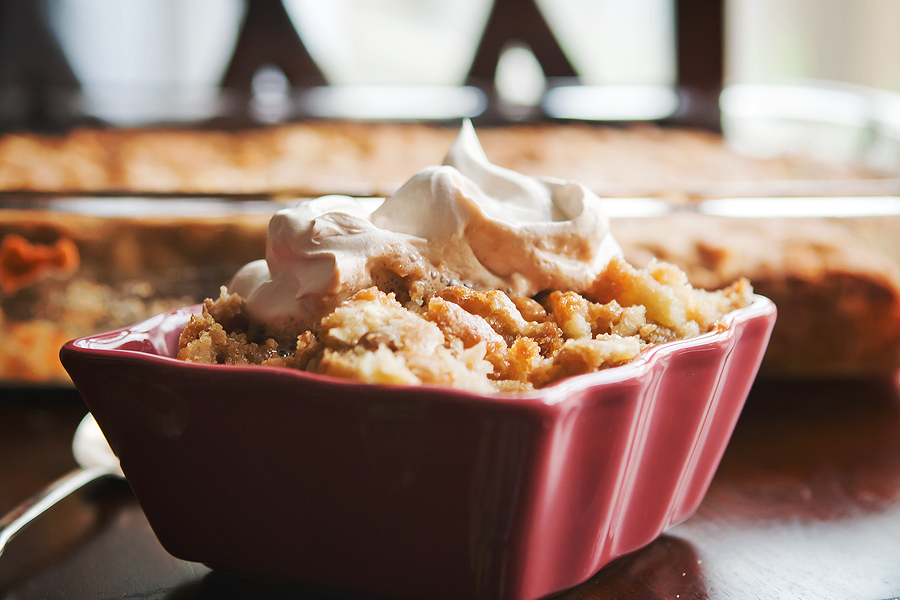 This cake is wonderful served warm with a dollop of whipped cream or vanilla ice cream. I actually had a tub of cinnamon-flavored whipped topping in the fridge. It went PERFECTLY with the warm, soft cake. I could even imagine cinnamon ice cream would be great with this too. Once the cake has cooled, it becomes even more moist and the flavors really come out.
Special thanks to novakgirls for sharing this wonderful recipe!
Printable Recipe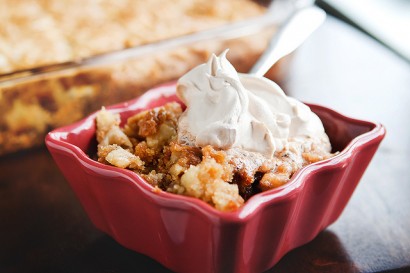 Description
My mother-in-law calls this a pudding, but we call it apple cake. It's yummy and goes great after dinner, or with a cup of coffee for breakfast. Great use for apples that are close to being too ripe.
Ingredients
2 cups Sugar
1-¼ cup Oil
2 whole Eggs
3 cups Flour
1 teaspoon Salt
1 teaspoon Baking Soda
1 teaspoon Cinnamon
3 cups Diced Apple
½ cups Chopped Nuts
Preparation Instructions
Mix together sugar, oil and eggs.
In a separate bowl combine dry ingredients, then add to the sugar mixture. Stir in apples and nuts.
Spread in a greased and floured 13 x 9 pan. Bake at 350ºF for 45 minutes.


_______________________________________
Amber is a stay at home mom who lives in the heart of the Missouri Ozarks. It's a long way from where she grew up, in Wales (yes, way over in the U.K.). The recipes in her blog Sprinkled with Flour include her original creations as well as her family recipes. Go check them out!