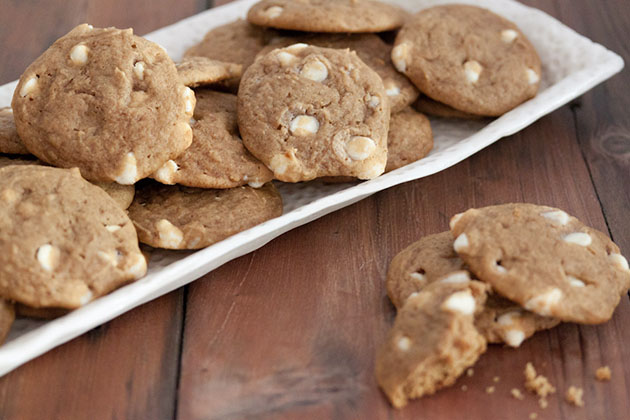 Pumpkin Spice Cookies studded with White Chocolate Chips! I mean really, what gets better than that? Now that fall is officially here, it's all about the baking. And baking with pumpkin and white chocolate is pretty much a dream come true. These cookies are just waiting for you to make them! They are chewy and moist and kind of remind me of pumpkin bread but in cookie form. Needless to say, these were gobbled up shortly after coming out of the oven—and I've already been requested to make more!
This recipe was submitted by Tasty Kitchen member Cassie (BakeYourDay). Okay, here's how to do it …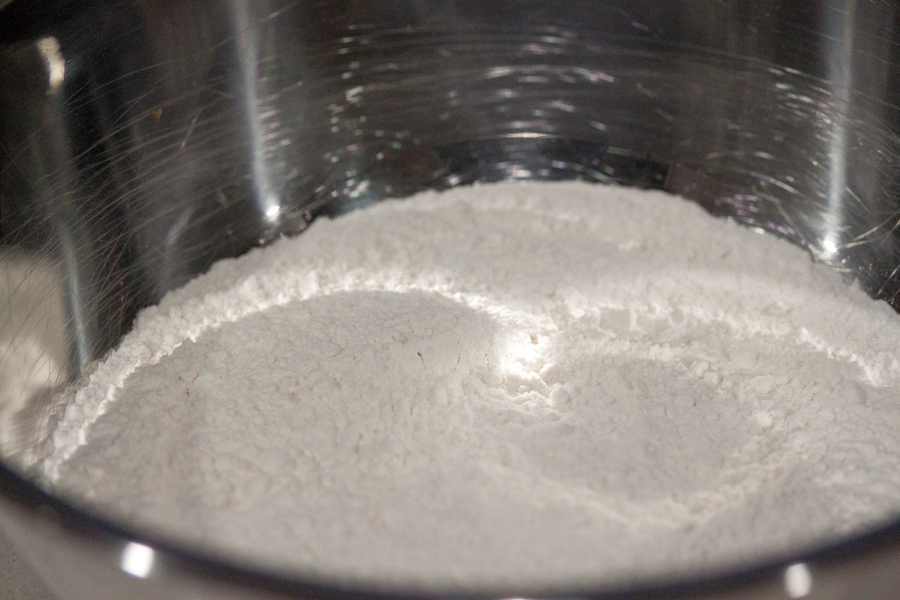 First we are going to mix all of our dry ingredients together. We'll start with the flour.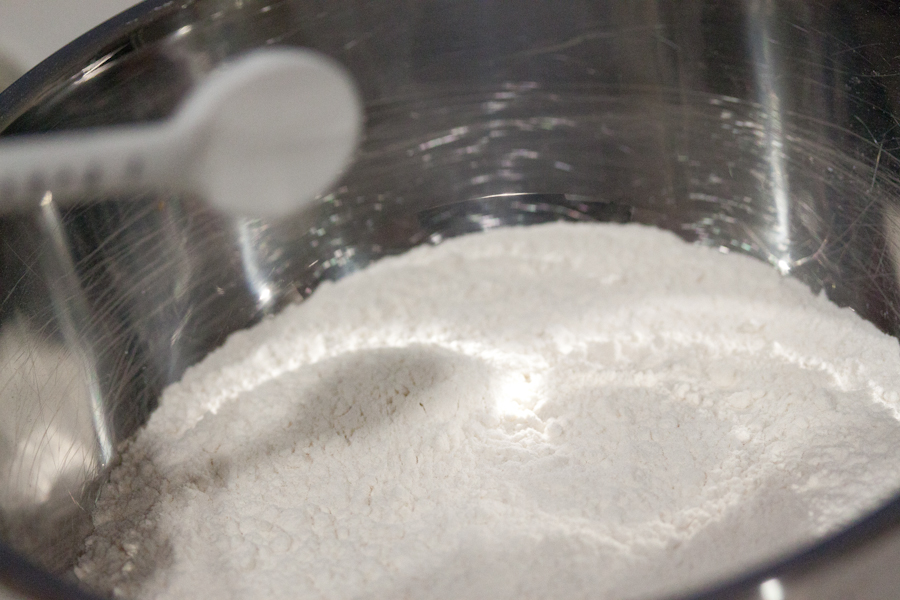 Next add the baking powder and baking soda.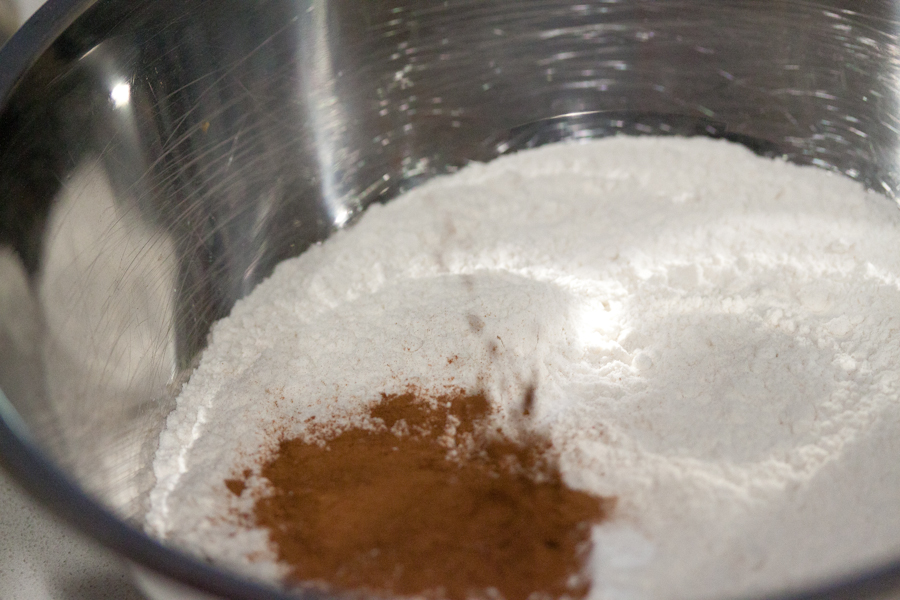 Followed by the cinnamon and pumpkin pie spice!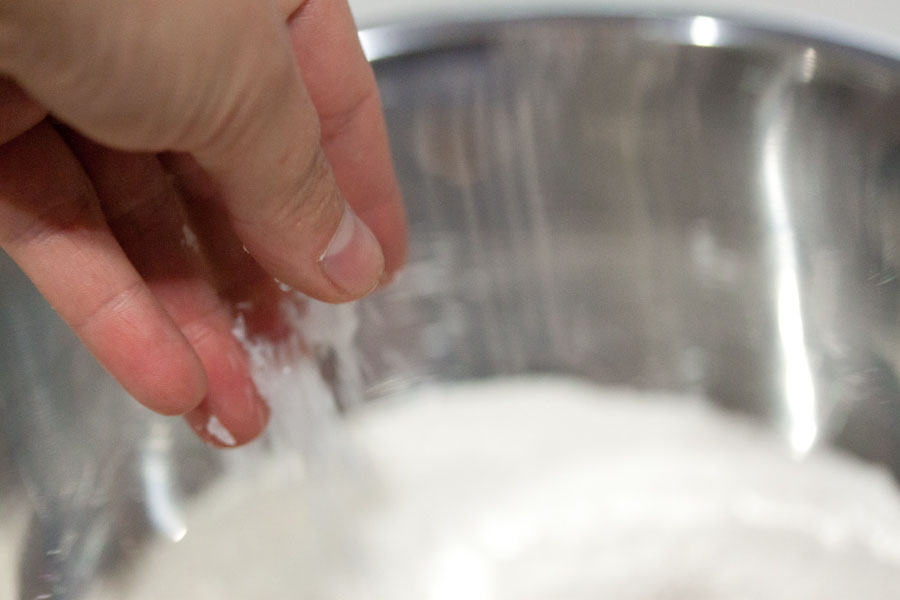 Throw in a little bit of salt. (Adding a touch of salt to cookies really makes them pop and enhances all the flavors!)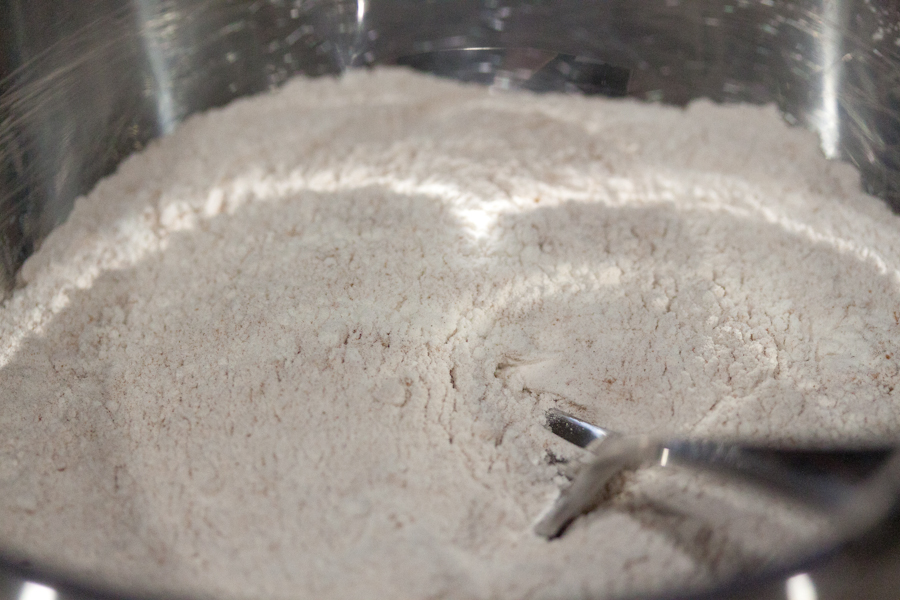 Take a fork and mix together all the dry ingredients and then go ahead and set it aside.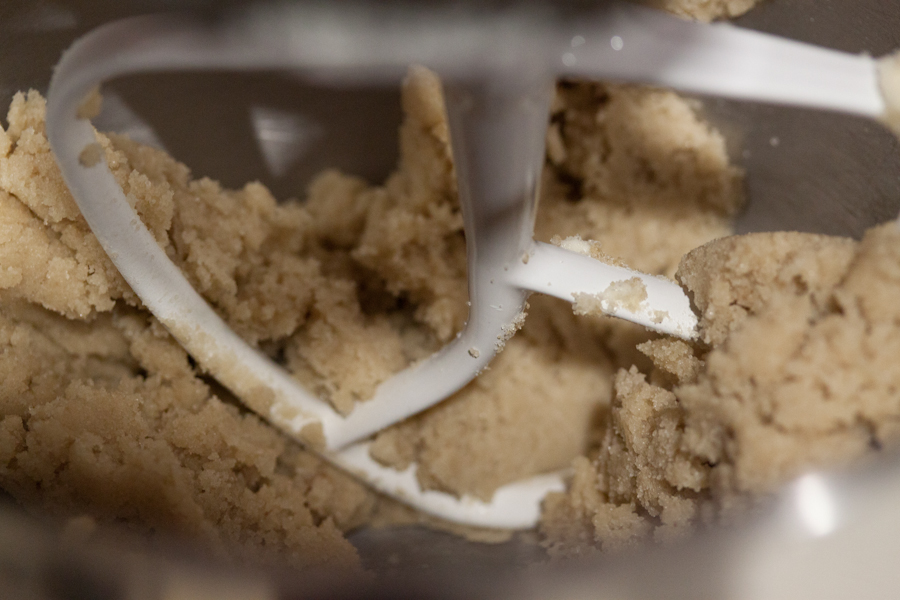 In a mixer, cream together the butter and the sugars for a few minutes.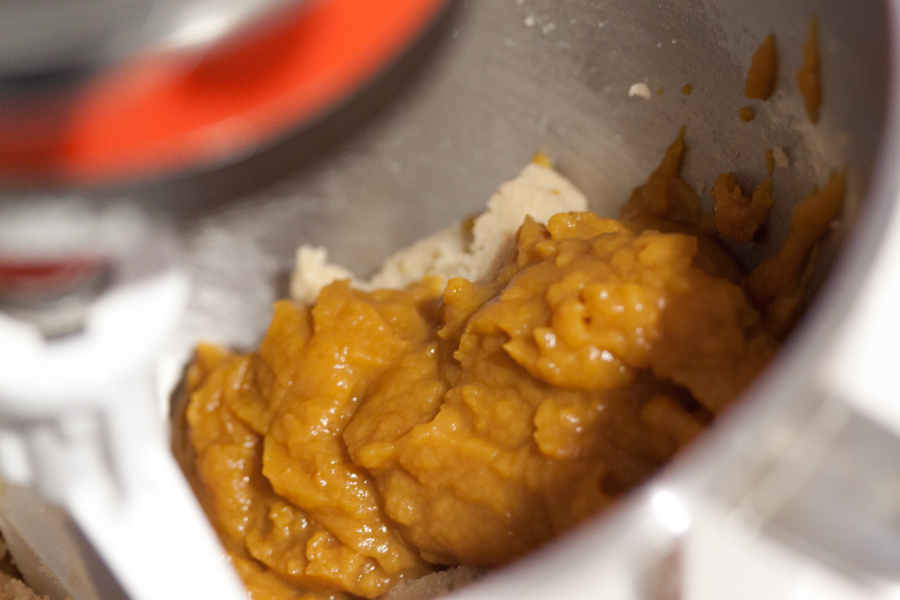 Go ahead and add in the pumpkin.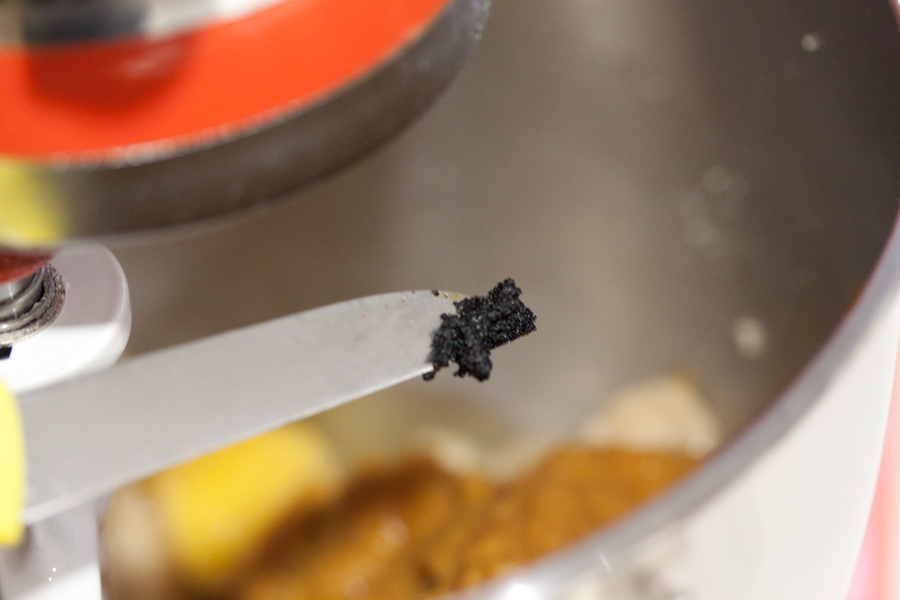 Then add the egg and some vanilla. You can use vanilla extract or the seeds from a vanilla bean. I happened to be out of vanilla extract (gasp! I know, such a tragedy!) so I just substituted in some vanilla beans and went my merry way.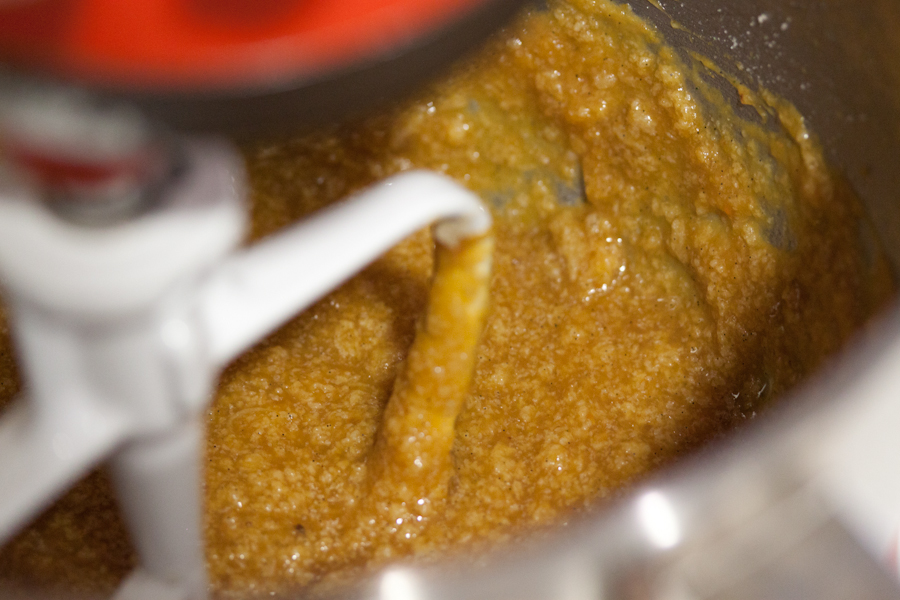 Turn the mixer on slowly and let the ingredients come together.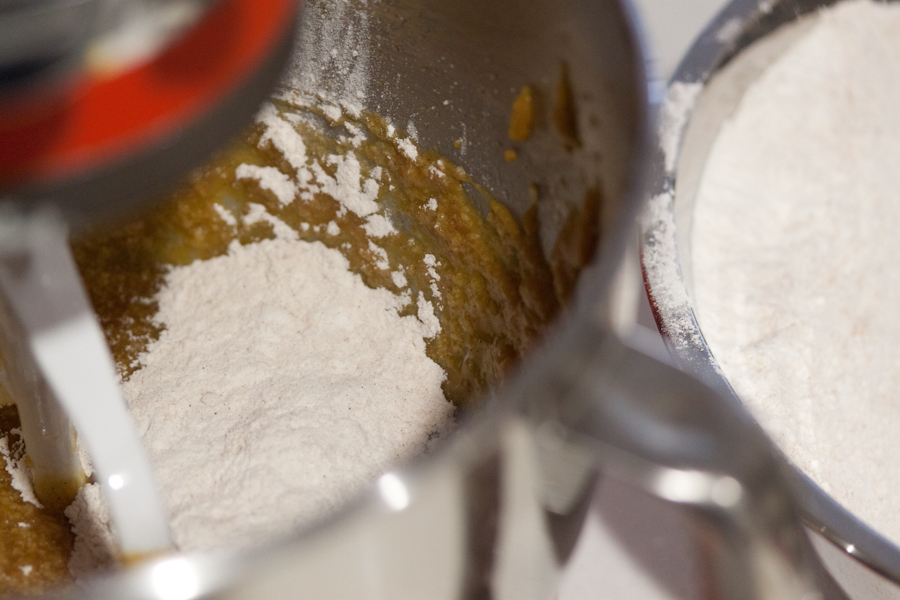 Add the dry ingredients in batches, making sure to scrape down the sides of the bowl as you go.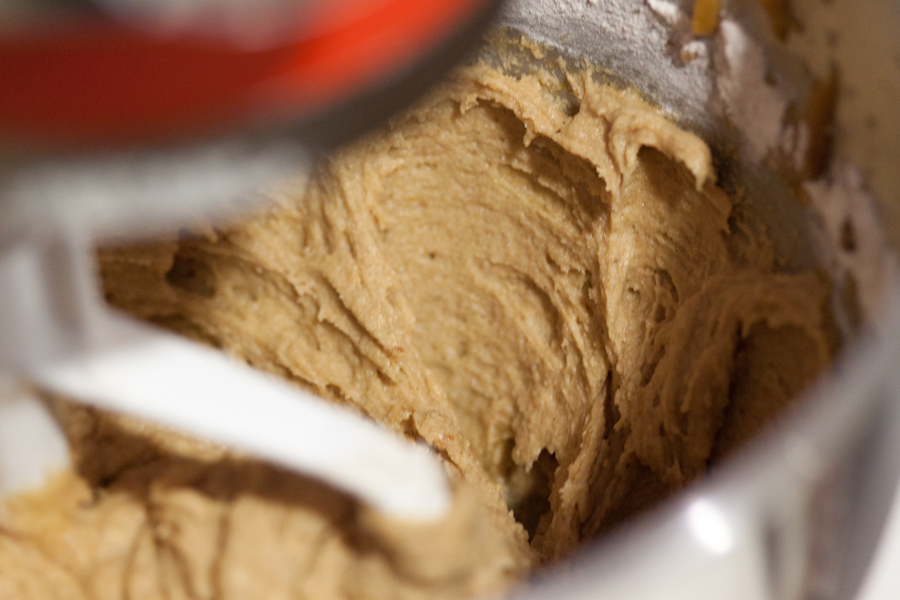 Mix until your cookie dough looks beautiful, just like this.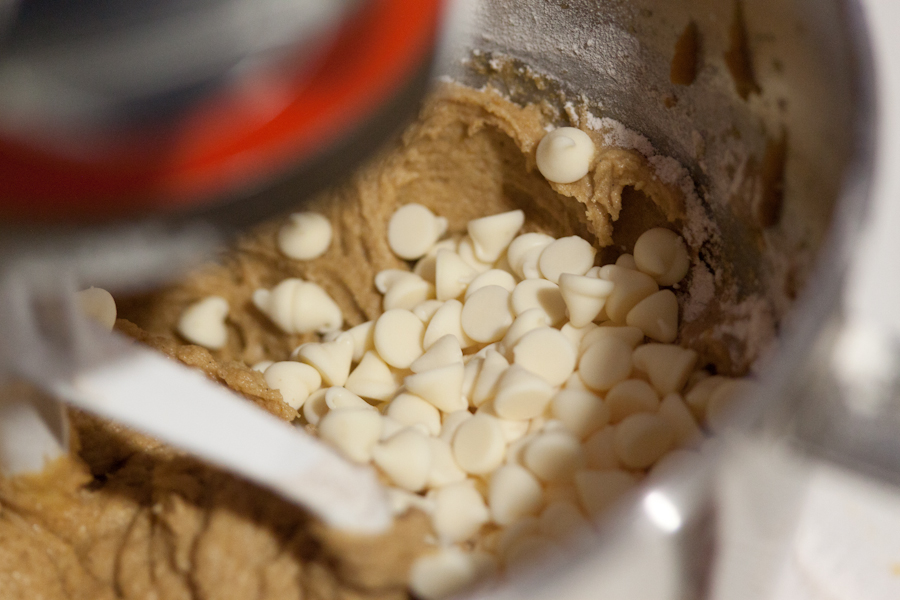 Toss in the white chocolate chips and fold them into the batter.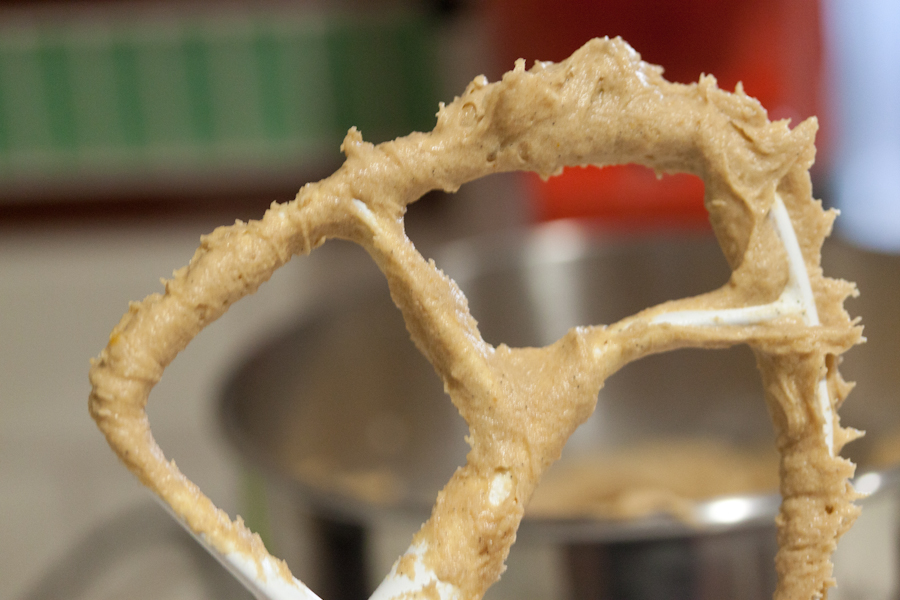 Now's the perfect time to lick the extra dough off the beater.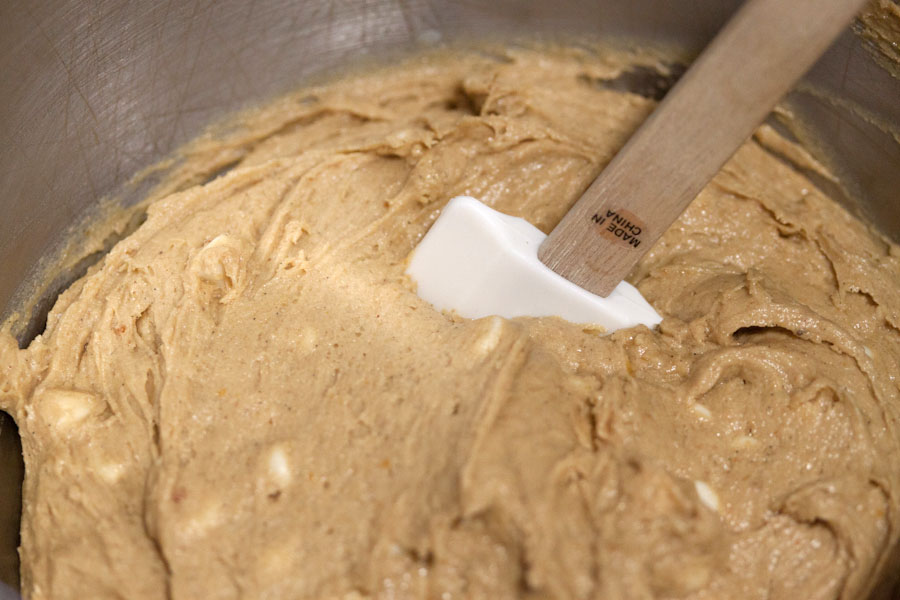 Place the cookie dough in the refrigerator for at least 20 minutes. (I let it hang out in there for about an hour or two.) This is just going to let the cookie dough flavors meld together and it makes scooping the dough onto your baking sheet a bit easier!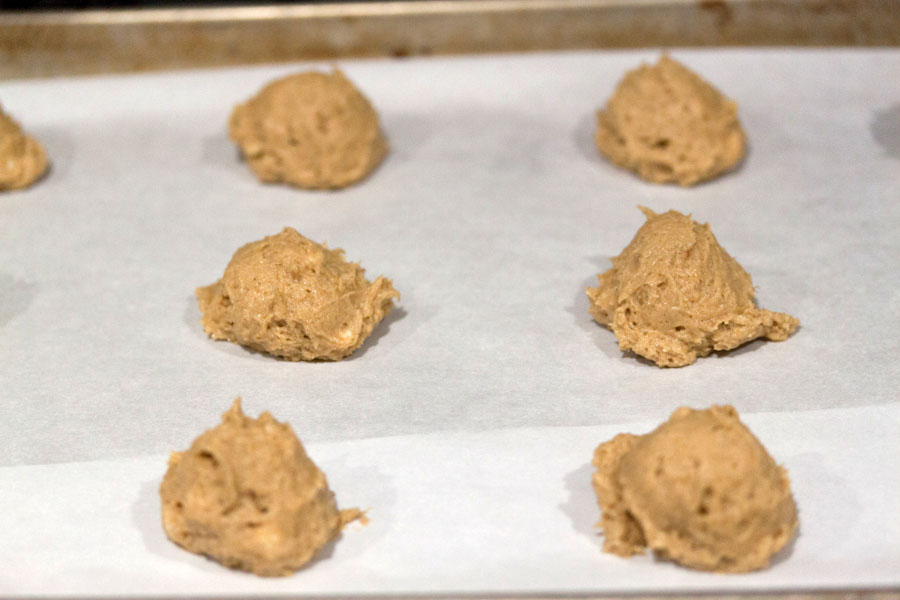 Once the dough is chilled, using a cookie scoop place 12 small balls of dough onto a parchment-lined baking sheet and pop them in a 350ºF oven for about 13 minutes. Repeat this until you've used up all the cookie dough!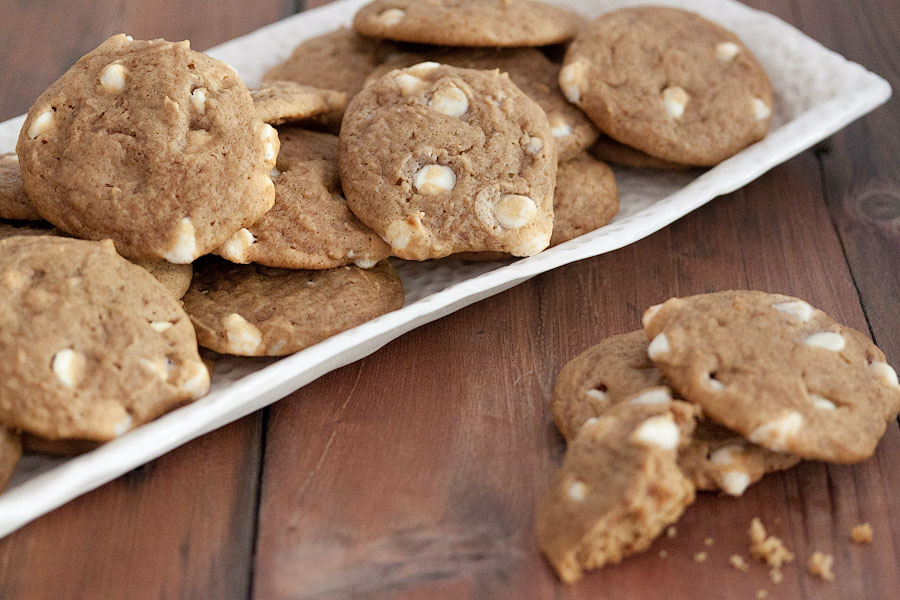 And then it's time to eat about 39 of these White Chocolate Pumpkin Spice Cookies because they are awesome!
A big thank you to Cassie for such a wonderful cookie recipe! This is the perfect thing to bake now that it's fall. Head over to Cassie's blog, Bake Your Day for more of her baking creations!
Printable Recipe
See post on BakeYourDay's site!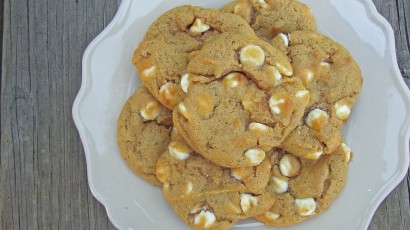 Description
Soft and chewy—fall in a cookie!
Ingredients
2-¼ cups All-purpose Flour
1 teaspoon Baking Powder
1 teaspoon Baking Soda
1 teaspoon Ground Cinnamon
2 teaspoons Pumpkin Pie Spice
½ teaspoons Salt
½ cups Butter, Softened
1 cup Granulated Sugar
½ cups Brown Sugar
1 cup Pumpkin Puree
1 whole Egg
1 teaspoon Vanilla Extract
1-½ cup White Chocolate Chips
Preparation Instructions
Preheat oven to 350ºF. Whisk the flour, baking powder, baking soda, cinnamon, pumpkin pie spice and salt in a medium bowl; set aside.
In the bowl of a stand mixer fitted with a paddle attachment, cream the butter and sugars. Add the pumpkin, egg, and vanilla and combine thoroughly. Slowly add the dry ingredients. Stir in the chocolate chips. Drop spoonfuls of dough on a cookie sheet lined with parchment paper.
Bake for 10-12 minutes in the preheated oven. Cool for a couple minutes on the cookie sheet. The recipe makes 36 small cookies or 18 large cookies.


_______________________________________
Gaby Dalkin is the young lady behind What's Gaby Cooking, a food blog that's bursting at the seams with incredible recipes and food photography. She's a personal chef and professional recipe developer, and if you follow her on Twitter, you'll soon discover her two-fold obsession: guacamole and cheese. She has small feet, a large heart, and a smile that can light up the whole building. We're pretty stoked to have her here.