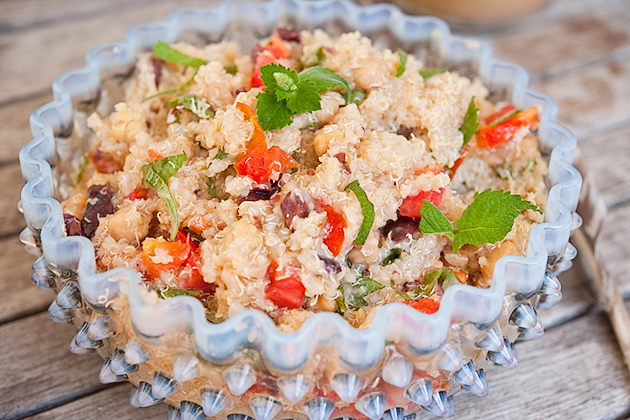 Quinoa has always been one of my favorite grains. I love the subtle crunch that it has when cooked and that it is so high in protein. It's been slowly rising to stardom recently. It's a grain-like crop grown for its edible seeds. It's considered a "pseudocereal," whatever that means—not a true cereal, not a grain, since it's not a grass. It's related to species like beets, spinach and tumbleweeds. It is 6,000 years old and is native to the Andean region of South America. The main reason its star is on the rise here is because of its incredible nutritional value, but I like it because it takes on so many other flavors as a salad. So when I saw this Quinoa Salad with Chickpeas, Kalamata Olives & Mint recipe by the fabulous Dara of Cookin Canuck, I knew I wanted to give it a try.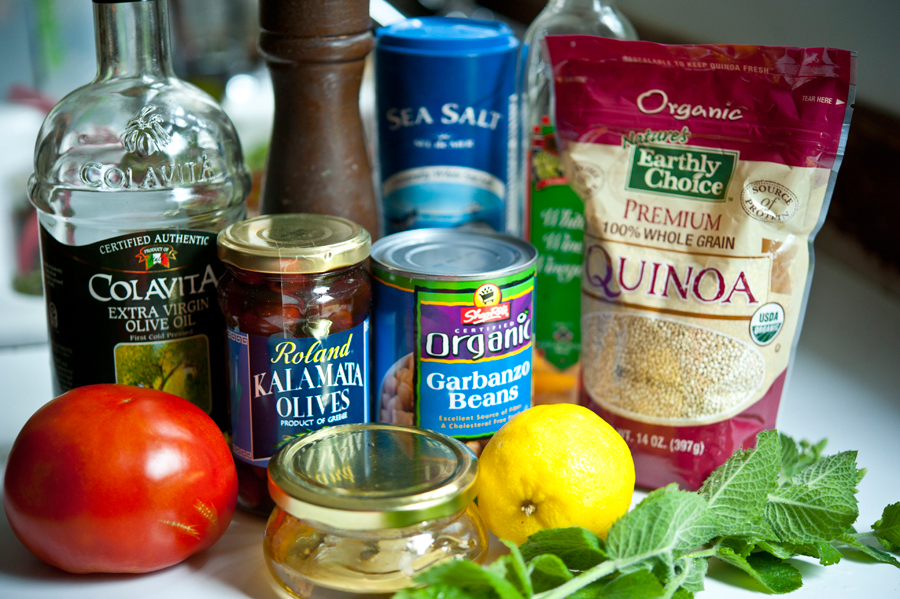 Here is what you will need: quinoa, white wine vinegar, salt, pepper, olive oil, tomato, Kalamata olives, garbanzo beans, honey, lemon and fresh mint.
I just love fresh mint in the summer.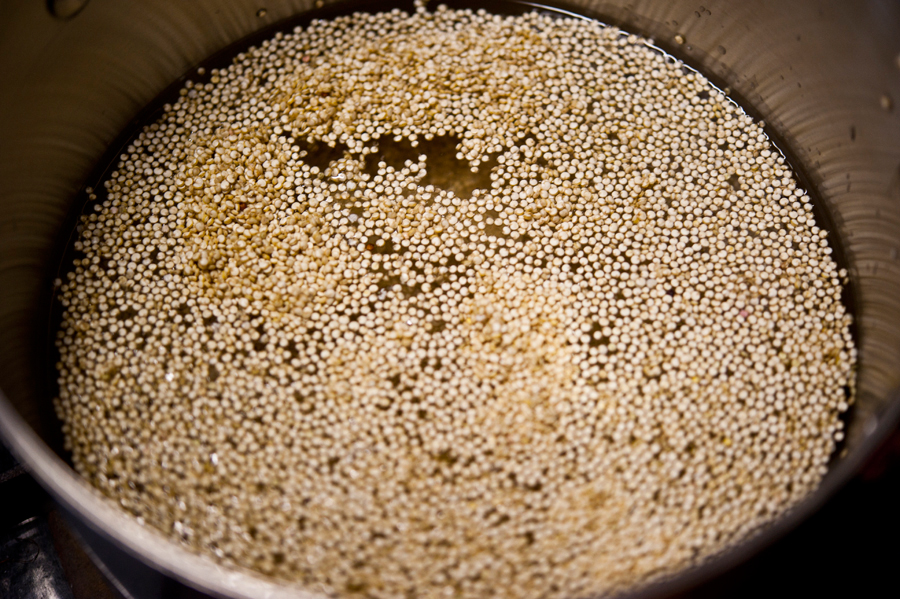 Get the quinoa cooking in water while you prep the rest of the ingredients.
Once it is fluffy, let it cool. You can even be very smart about it like Dara was and lay it out on a sheet to help it cool quickly and evenly.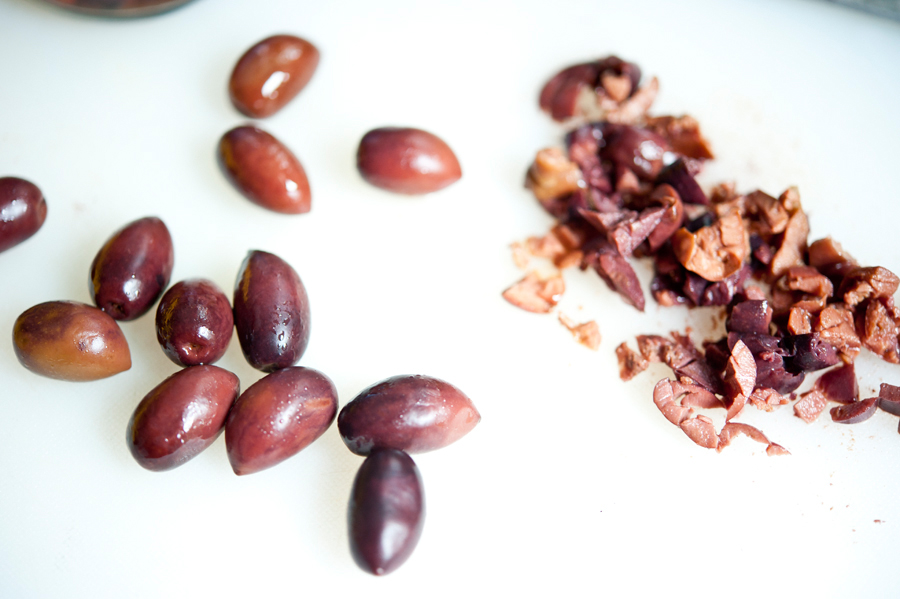 Next chop the Kalamata olives roughly.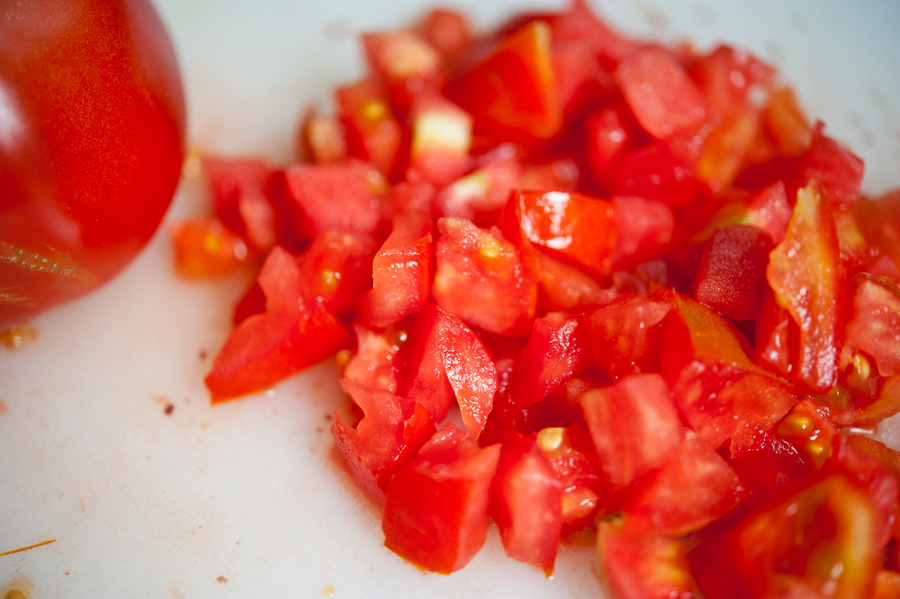 Then make a small dice with the fresh tomato. You could also use cherry tomatoes or grape tomatoes here, whatever is easiest!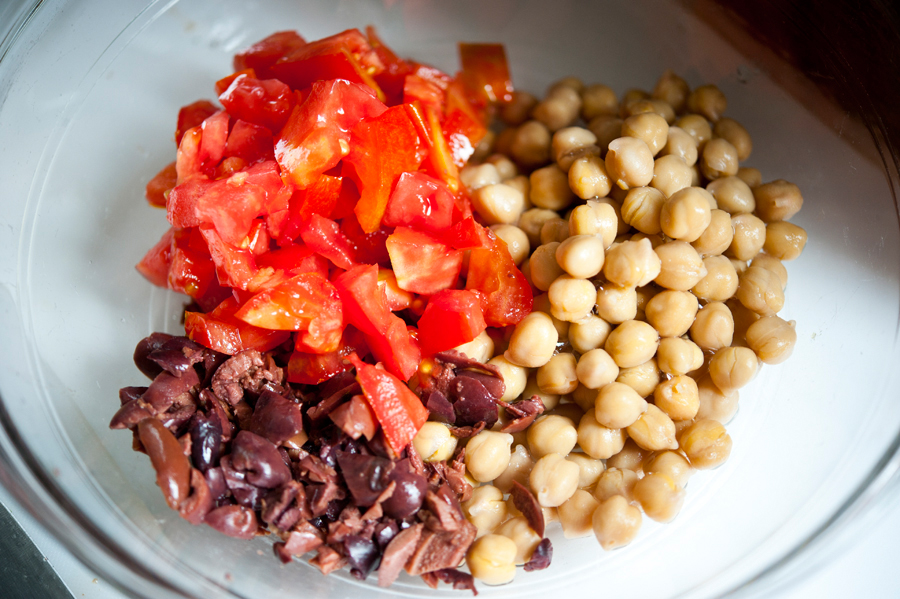 Combine the tomatoes, olives and garbanzos in a bowl and set aside.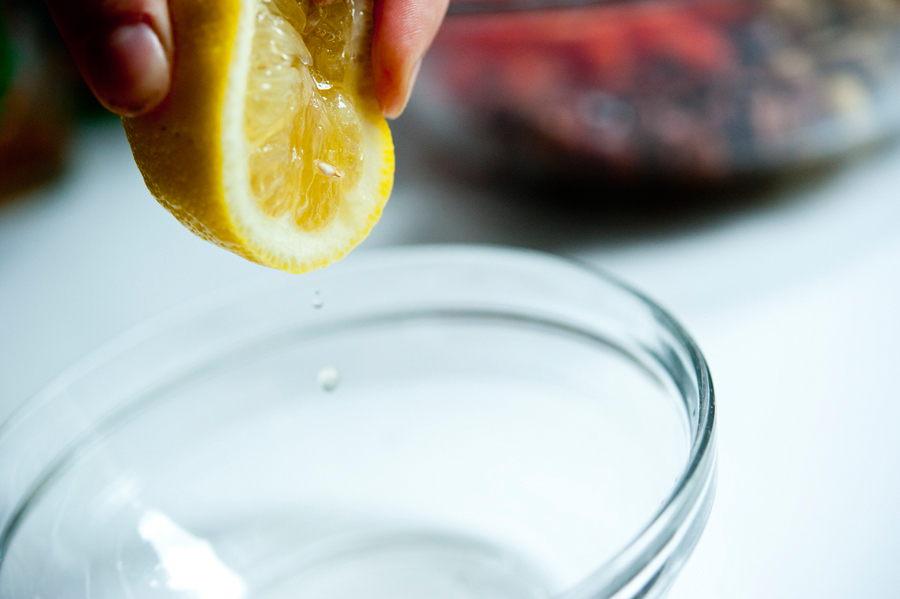 To make the dressing, squeeze some lemon juice into a small bowl.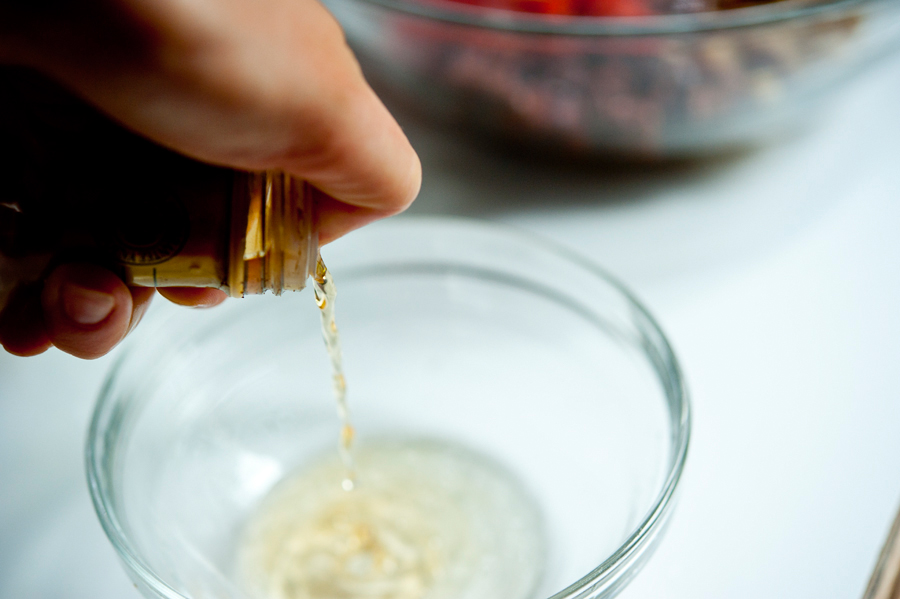 Next add the white wine vinegar. You could also add another vinegar that you have on hand: cider vinegar, red wine vinegar, champagne vinegar or whatever else suits your fancy.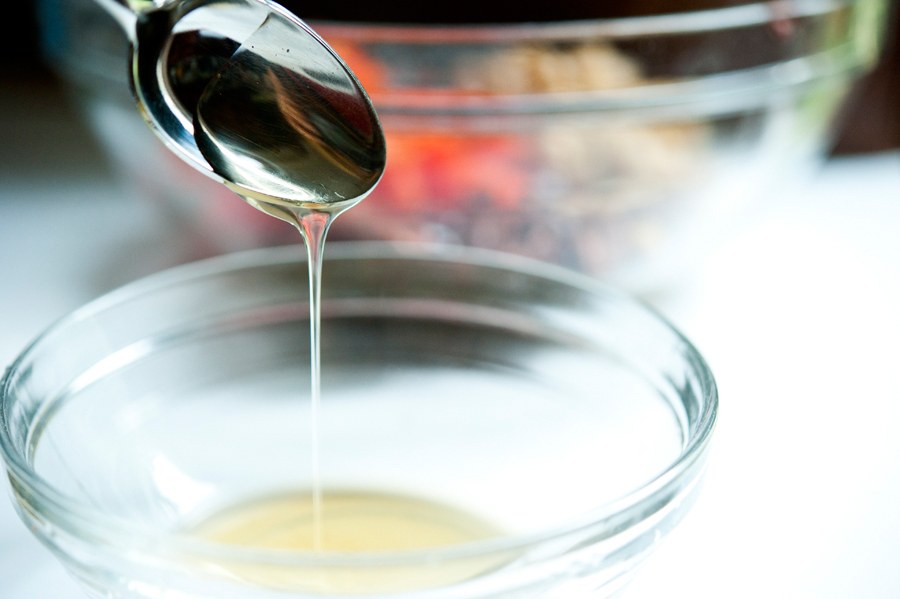 Next comes the honey. We just harvested the honey from our bees so this was hot off the presses, or rather hot off the hives. It's very light and floral tasting, perfect for a salad.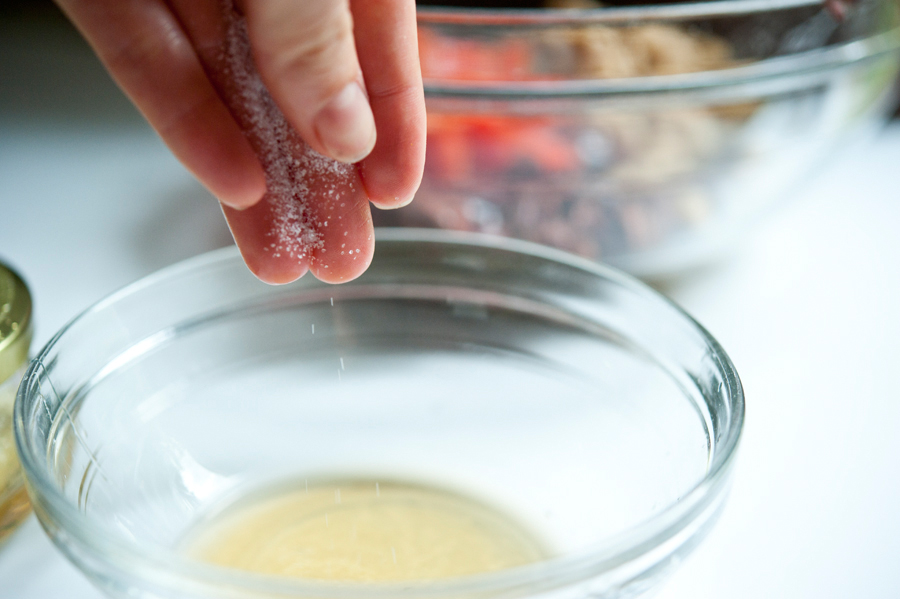 Add a little sprinkle of salt!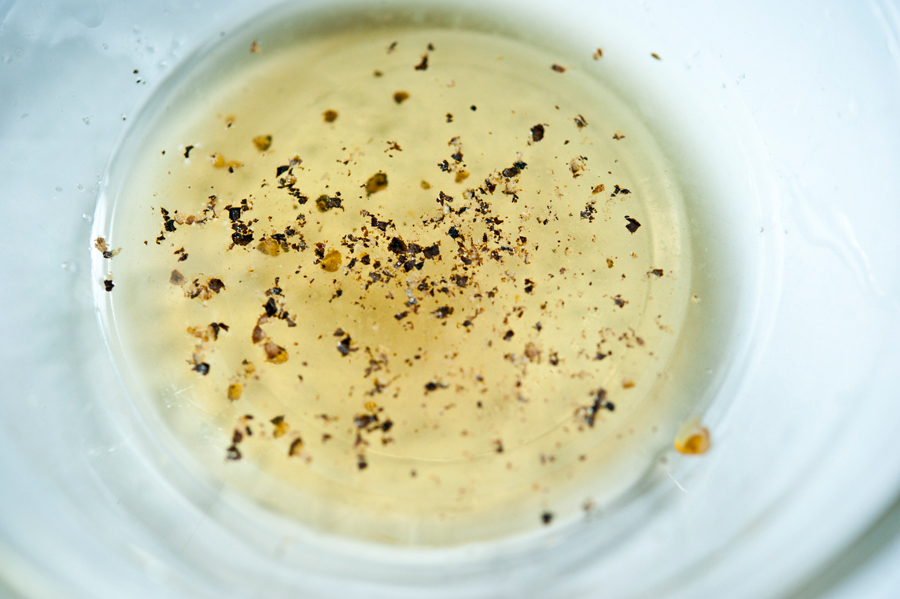 Some peppa …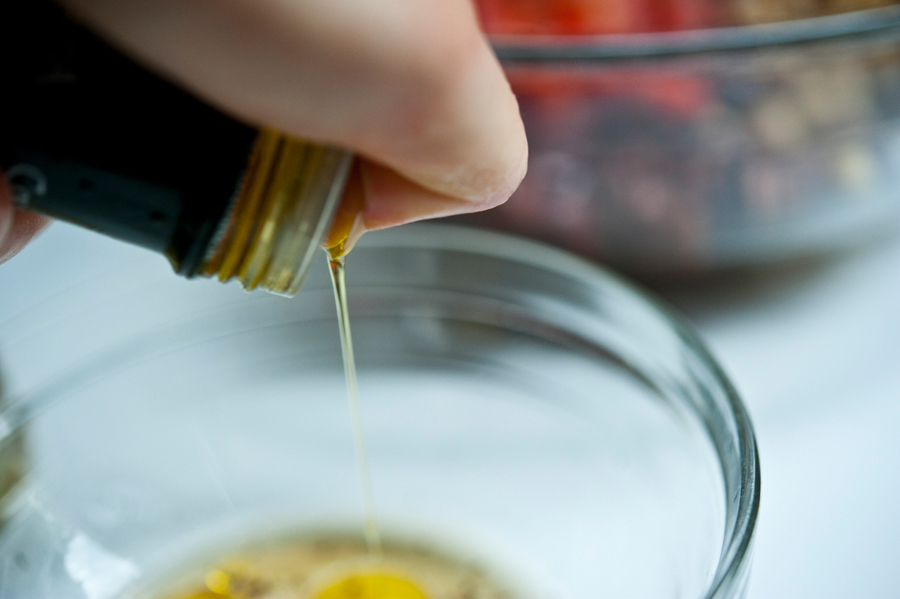 And a drizzle of olive oil. Whisk it all together.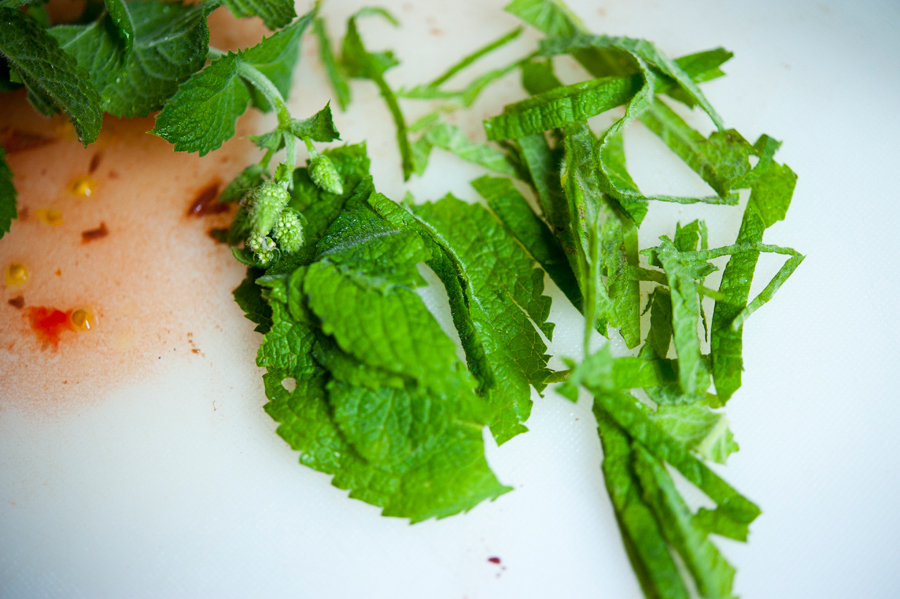 Then comes the fresh mint, which you chop into a chiffonade or even tear up by hand.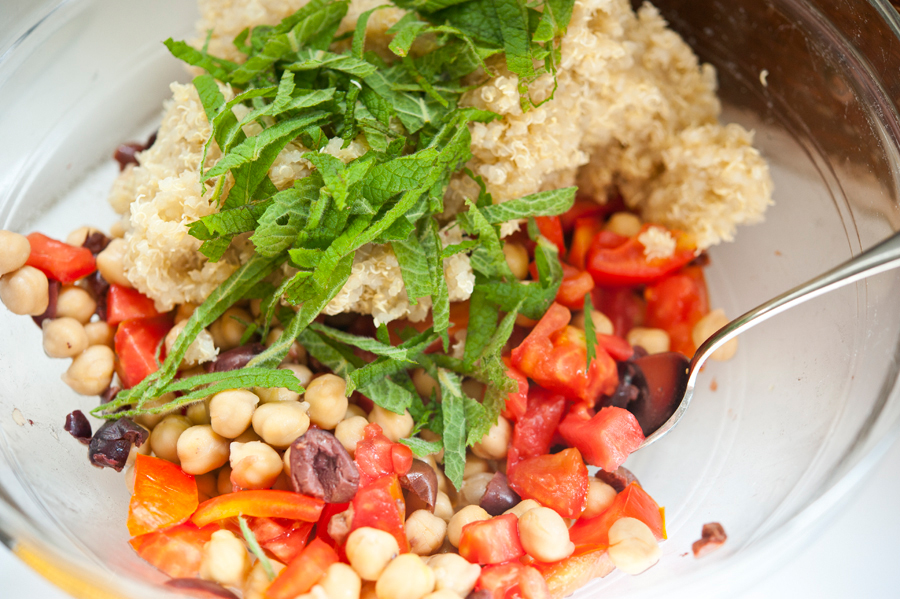 Add the quinoa and the fresh mint and stir it all together until it's nicely mixed.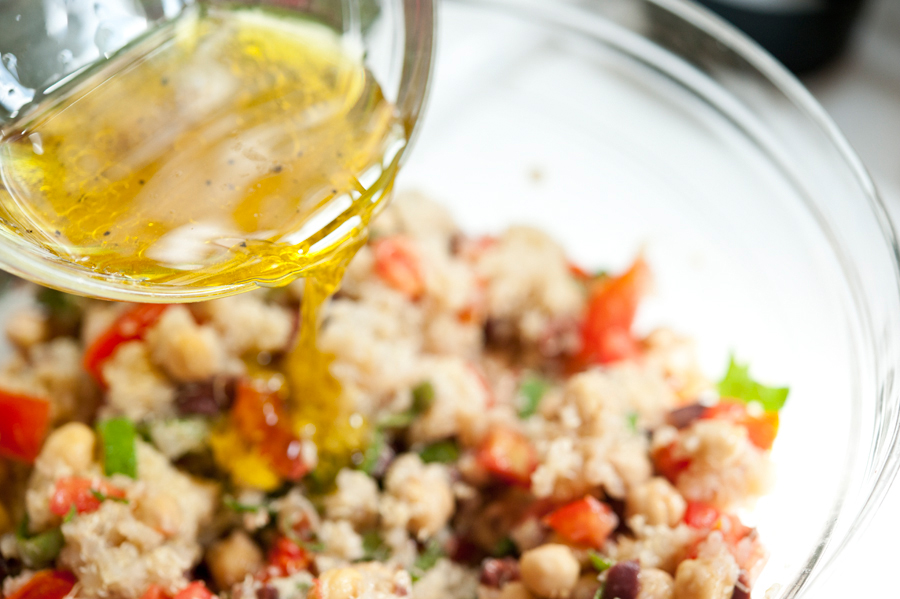 Then drizzle in your dressing. The quinoa will soak up some of the dressing and be even more delicious.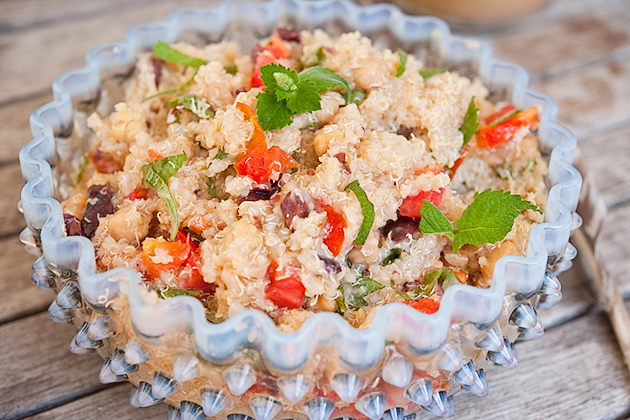 This makes a wonderful cold salad for a summer party, or also slightly warm.
Thanks to Dara for this tasty recipe. Check out her website Cookin Canuck for more!
Printable Recipe
See post on cookincanuck's site!
Description
If you loaded the amount of quinoa our family eats in one year into a small boat, that vessel would sink to the bottom of the sea faster than you could say "healthy mini grain" five times fast. This salad is another example of our healthy obsession.
Ingredients
1 cup Quinoa
2 cups Water
1 can (14 Oz.) Chickpeas, Drained And Rinsed
1-½ cup Quartered Cherry Tomatoes
½ cups Pitted And Sliced Kalamata Olives
2 Tablespoons White Wine Vinegar
1 Tablespoon Fresh Lemon Juice
¾ teaspoons Honey
½ teaspoons Kosher Salt
¼ teaspoons Freshly Ground Black Pepper
¼ cups Extra Virgin Olive Oil
4 leaves Fresh Mint, Thinly Sliced
Preparation Instructions
In a fine-mesh strainer, rinse quinoa well and drain.
In a medium pot, combine quinoa and water. Bring to a boil, then cover the pot and turn heat to low. Cook until all the water is absorbed, about 20 minutes. Remove from the heat, fluff the quinoa and transfer to a cookie sheet, spreading the quinoa in a thin layer, to cool.
In a large bowl, mix together cooled quinoa, chickpeas, tomatoes and kalamata olives. Stir well.
For the dressing, whisk together white wine vinegar, lemon juice, honey, salt, and pepper in a medium bowl. While whisking constantly, slow pour in the olive oil until combined.
Pour the dressing over the quinoa salad, toss to coat and stir in fresh mint. Serve.
_______________________________________
There's so much to say about Georgia, we don't know where to start. Leaving Wall Street for the French Culinary Institute, followed by a stint at the Gramercy Tavern and La Chassagnette in France, her passion for food and food traditions are evident and inspiring. Visit her site at Georgia Pellegrini, where you'll find more recipes, photos, learn all about her wonderful book Food Heroes, and enjoy her latest adventures.