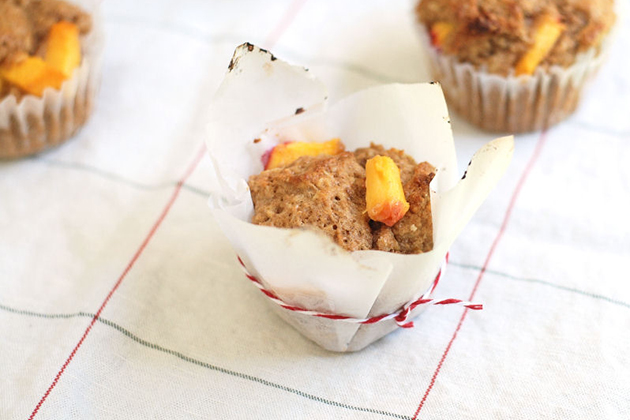 Ever since I can remember, peaches have been a special treat. This beautiful, golden fruit has such a delicate yet fabulous flavor. Soft and juicy, sweet but not overly so.
These muffins, brought to us by Karalie, are a wonderful way to feast upon peaches. Not only are they scrumptious, they're nutritious as well! Whole wheat flour, natural sugar, and yogurt make this a treat you can feel good about eating or sharing.
Let me show you how to make them!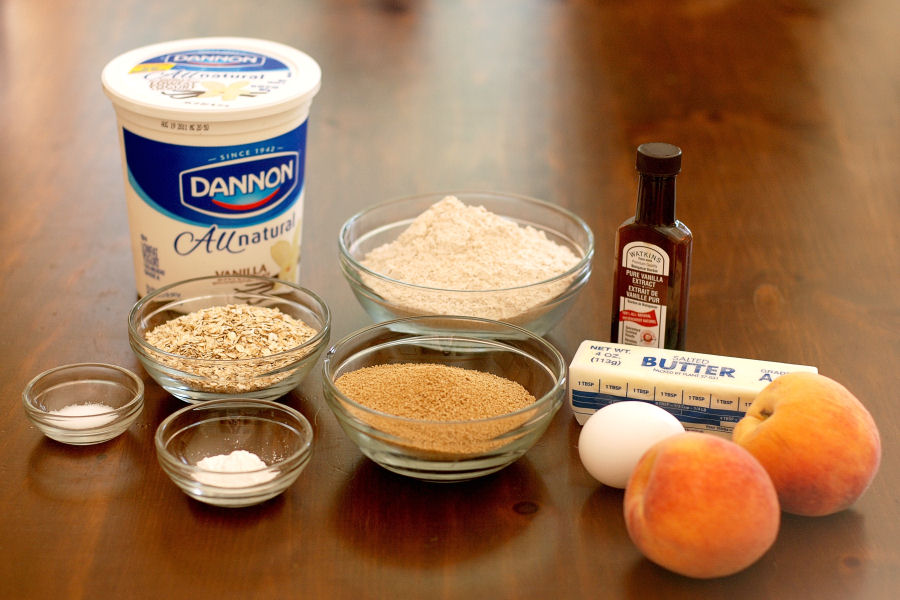 Here's what you'll need: whole wheat flour, quick cooking oats, turbinado (I used maple) sugar, baking powder, salt, an egg, peach or vanilla yogurt, butter, vanilla extract, and peaches.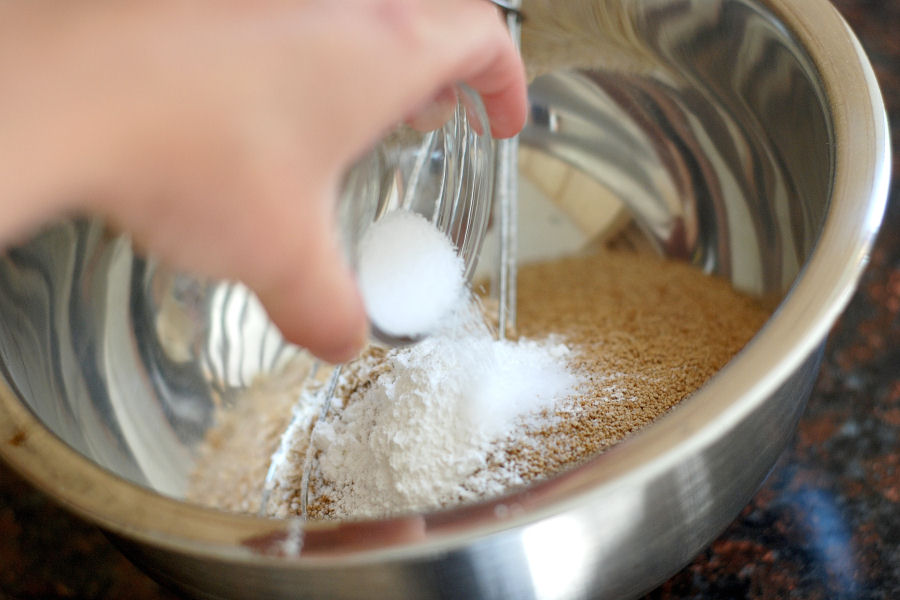 First off, preheat your oven to 400°F. Grease a muffin tin or line it with papers. Put the flour, oats, sugar, and baking soda in a large mixing bowl.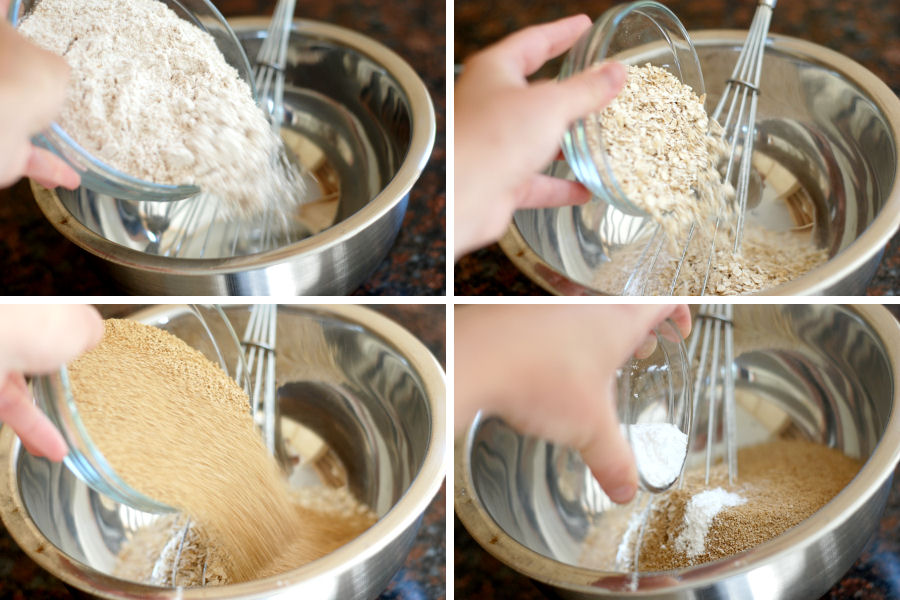 The recipe didn't call for it but I added a bit of salt to enhance the flavors. Whisk it all together until well-mixed.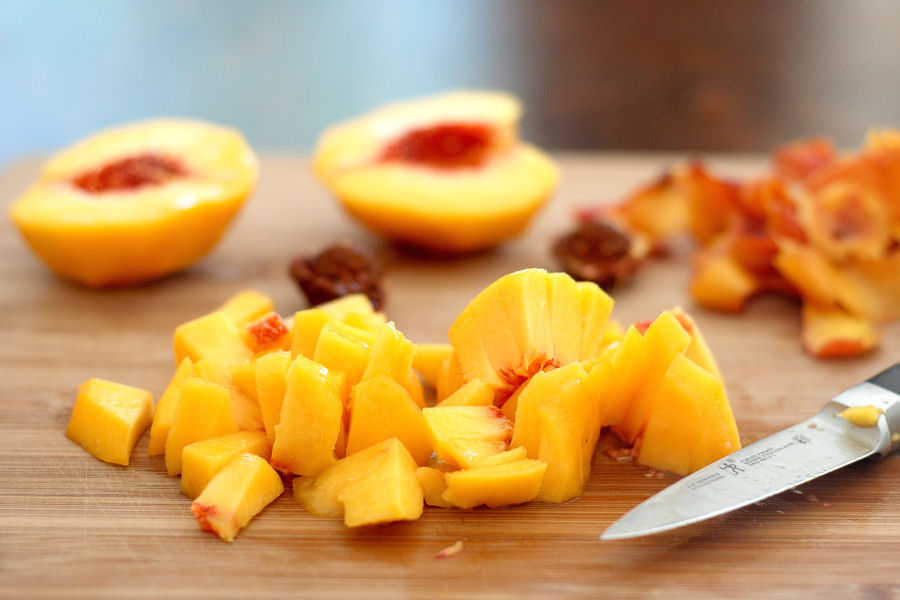 Peel and chop the peaches. Aren't they pretty?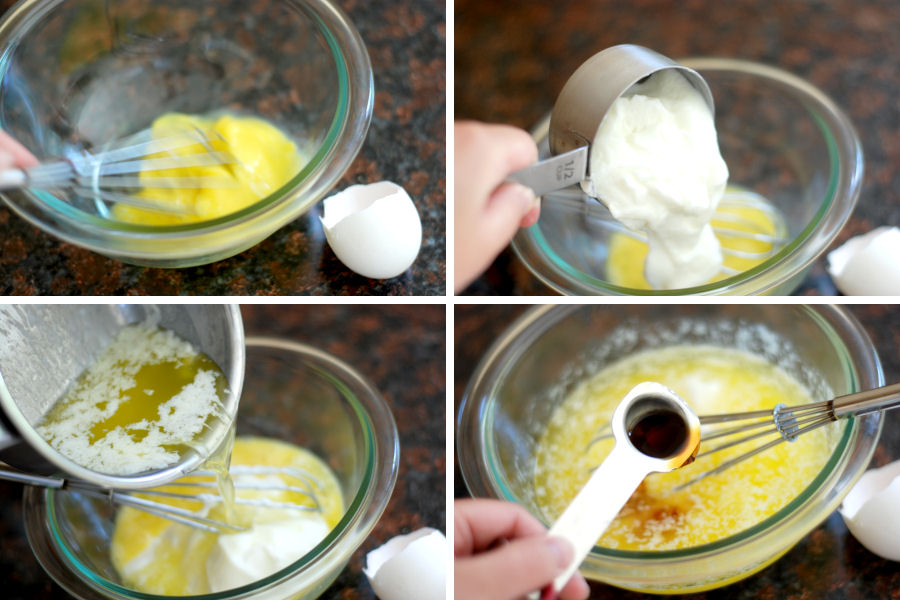 In a separate mixing bowl, lightly whisk the egg. Add the yogurt, melted butter, and vanilla extract. Whisk until well-combined.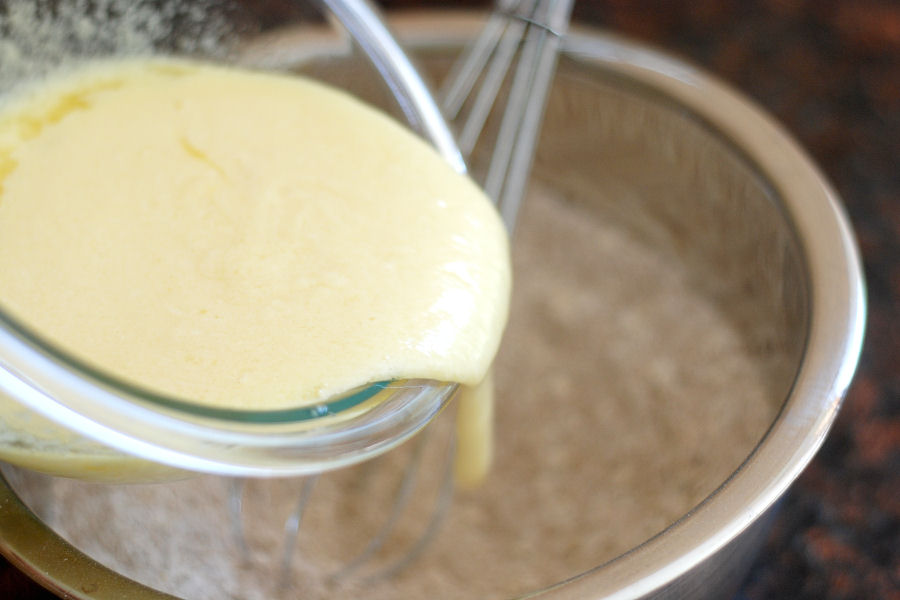 Pour the wet ingredients into the dry ingredients.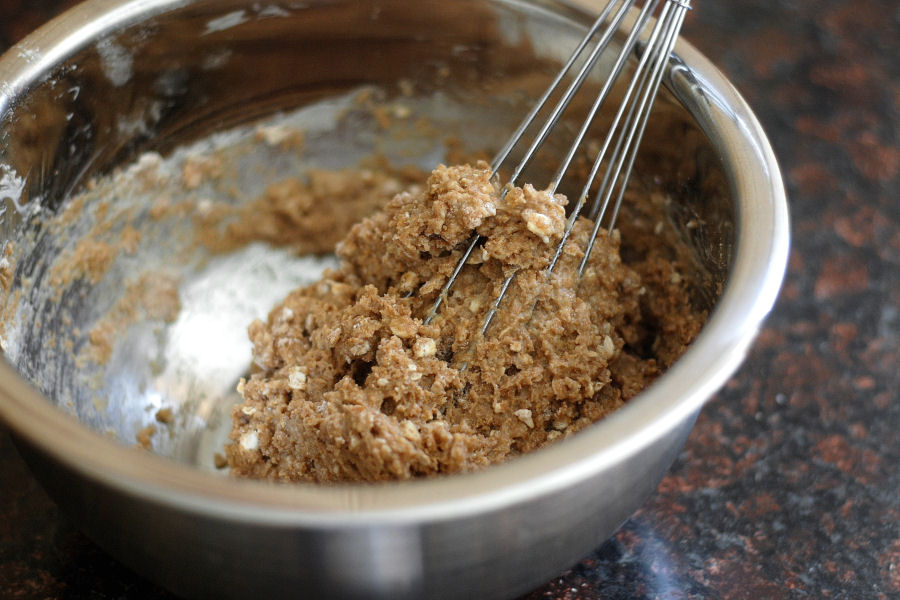 Stir just until combined.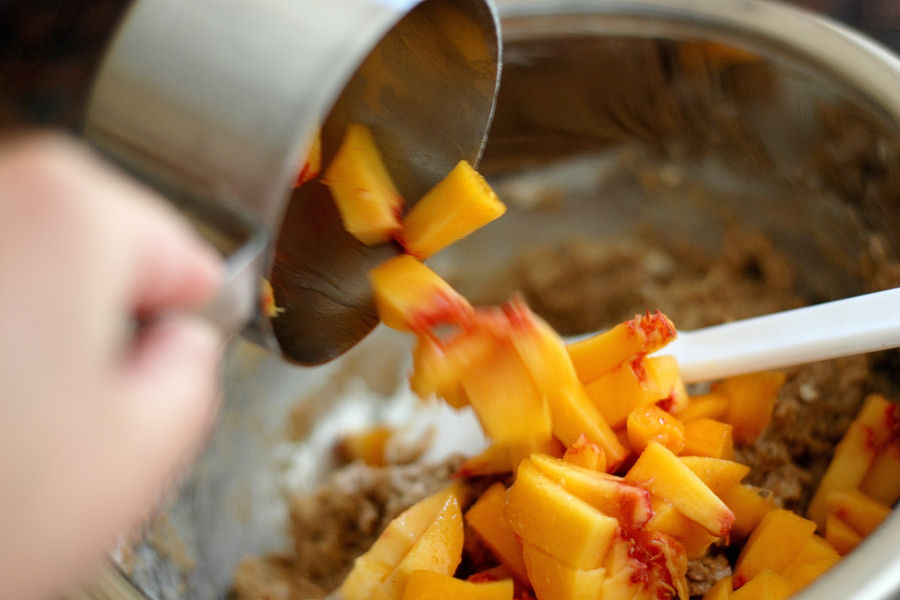 Add the peaches and gently fold them in.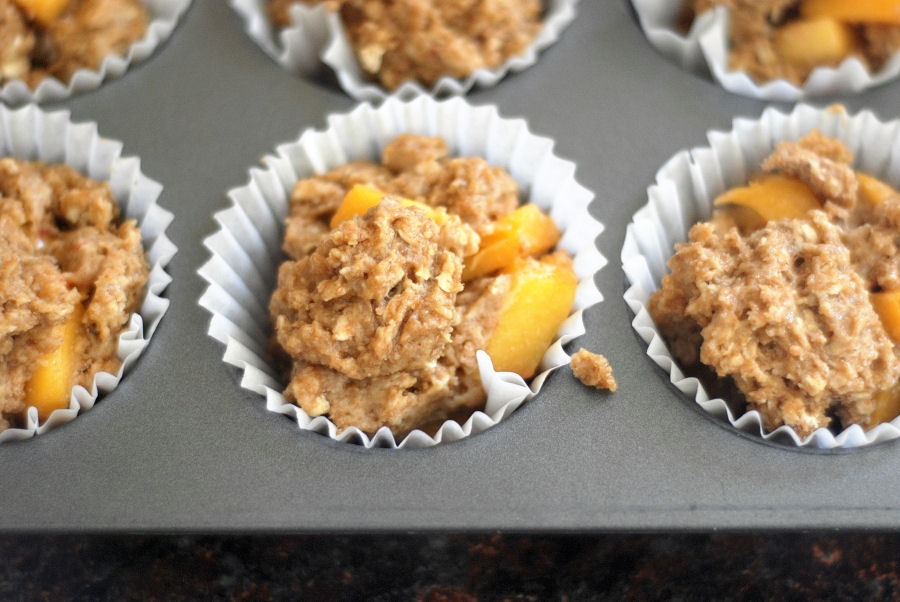 Spoon into the prepared muffin tin. Bake in preheated oven for 15-20 minutes, or until they test done. Cool in the pan 10 minutes before removing to a cooling rack.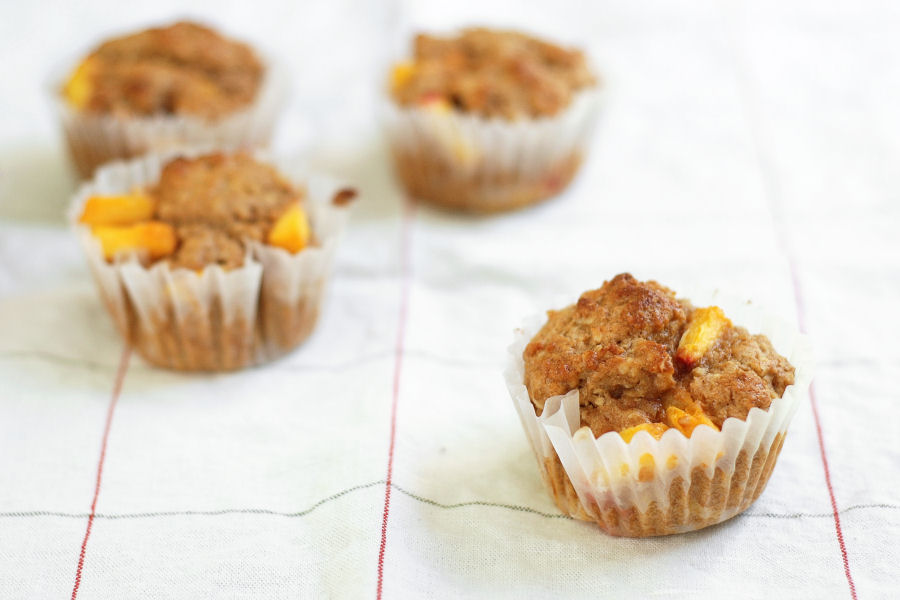 Serve warm or at room temperature. Spread with butter.
Notes:
1. As mentioned above, I added a bit of salt to the recipe to enhance the flavor of the muffins. 
2. I found these muffins to be a bit dense. Next time I may add a little milk, some baking soda, or a little more baking powder to the batter.
3. These freeze beautifully. Simply place cooled leftover muffins in a freezer bag. Defrost on the counter, or in the oven if you like your muffins warm.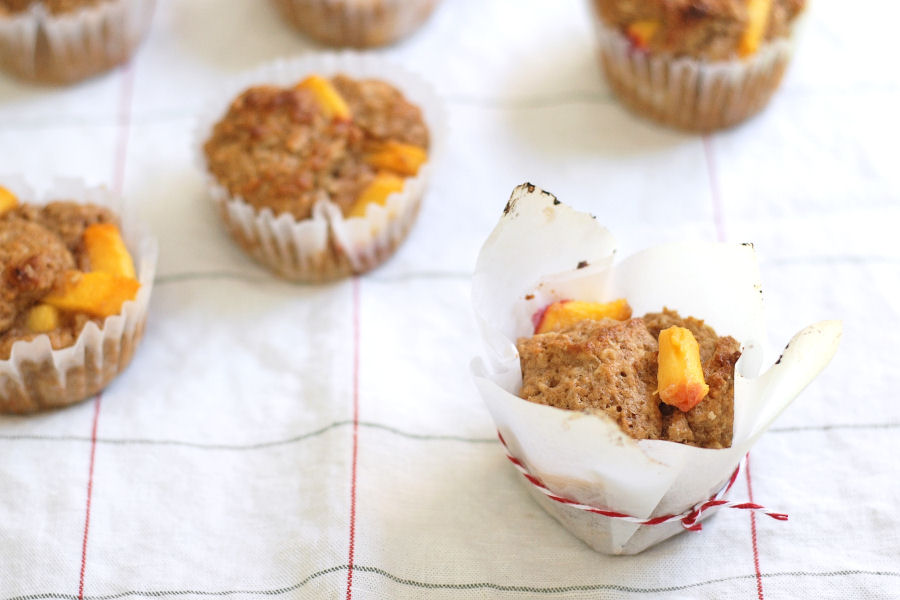 Thank you, Karalie, for sharing this fabulous recipe!
Printable Recipe
Description
Moist peach muffins, great for breakfast or as a snack!
Ingredients
1-½ cup Whole Wheat Flour
½ cups Quick Cooking Oats
⅔ cups Turbinado Sugar
1-½ teaspoon Baking Powder
1 whole Egg, Lightly Beaten
½ cups Peach Or Vanilla Yogurt
¼ cups Butter, Melted
¼ cups Oil
1 teaspoon Vanilla Extract
1 cup Fresh Peaches, Peeled And Chopped OR Well-drained Canned Peaches, Chopped
Preparation Instructions
In a large bowl, combine flour, oats, sugar and baking powder. Combine egg, yogurt, butter, oil, and vanilla; mix well. Stir into dry ingredients just until moistened. Fold in peaches. Fill greased or paper-lined muffin cups two-thirds full. Bake at 400°F for 15-20 minutes, or until muffins test done. Cool in the pan 10 minutes before removing to a wire rack.
Makes 12 muffins. Calories per muffin: 196.


_______________________________________
Newly-married Erica Kastner shares her wonderful recipes and amazing food photography on her blog, Cooking for Seven. She also writes about crafts and posts more of her beautiful photography in her personal blog, EricaLea.com. There really isn't much that this amazing young lady can't do, and we're thrilled she does some of it here.